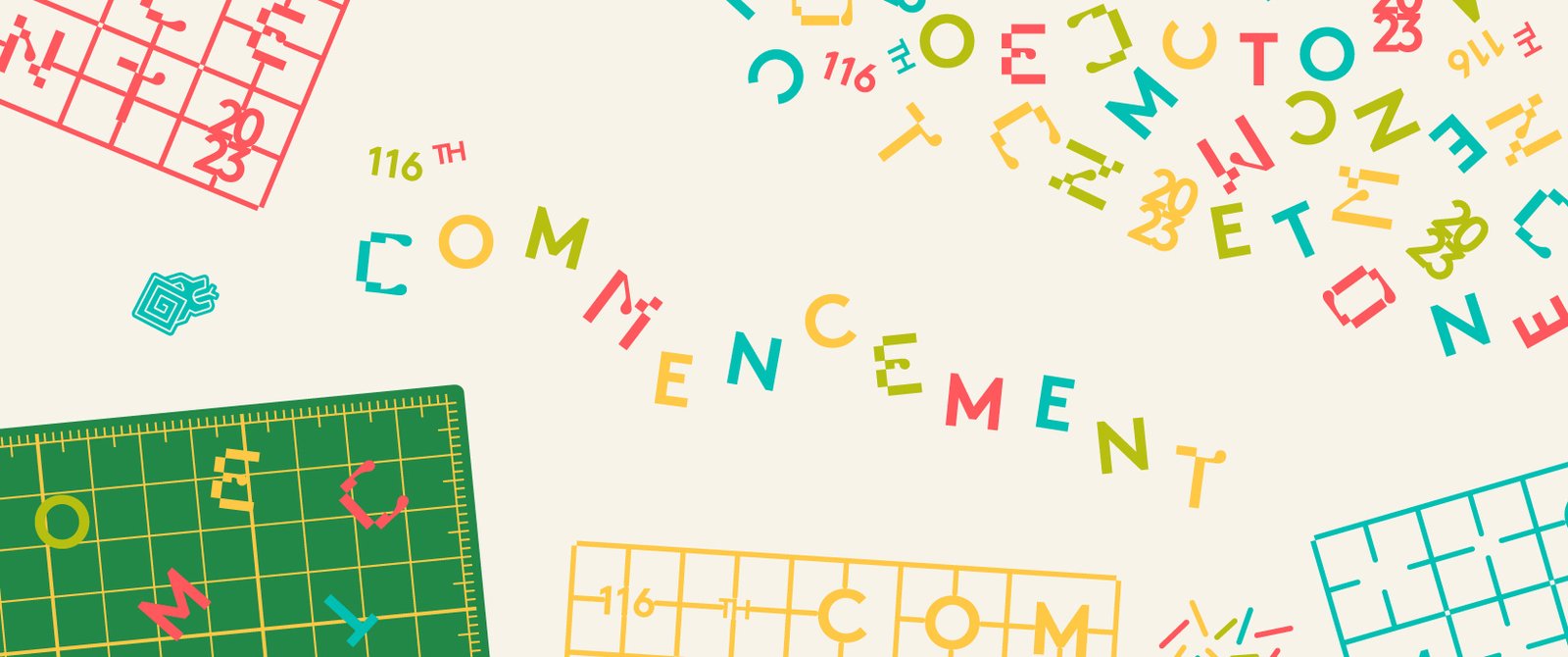 We commemorate the Commencement Class of 2023 with in-person ceremonies on Saturday, May 13. After years of creative and academic dedication, these students are ready to take steps forward onto new challenges and into their professional practices. Our programming celebrates their momentous scholarly achievements with events and festivities.
"Congratulations to the 2023 graduating class! We celebrate your extraordinary accomplishments. It is my distinct privilege to share in this celebration and to congratulate you on a truly monumental achievement."
CCA President
By the numbers
CCA's 116th Commencement Class represents students across 20 undergraduate and 11 graduate programs:
Youngest graduate: 21 years, 2 months
Oldest graduate: 68 years, 8 months
Countries represented: 25
U.S. states represented: 24
First-generation college students: 111
Honorary doctorate and professors emeriti
CCA is proud to award an honorary doctorate degree to inspirational artists, designers, and thinkers each year at its Commencement Ceremony.
This year, CCA is thrilled to announce Mildred Howard as the degree recipient at the 116th Commencement Ceremony.
The following tenured faculty members were awarded with an Emeritus/Emerita designation in 2023:
Robert Epstein, Film
Chris Johnson, Photography
Jean Oppermann, Illustration
Mark Eanes, Illustration
Clifford Rainey, Glass
Barry Katz, Industrial Design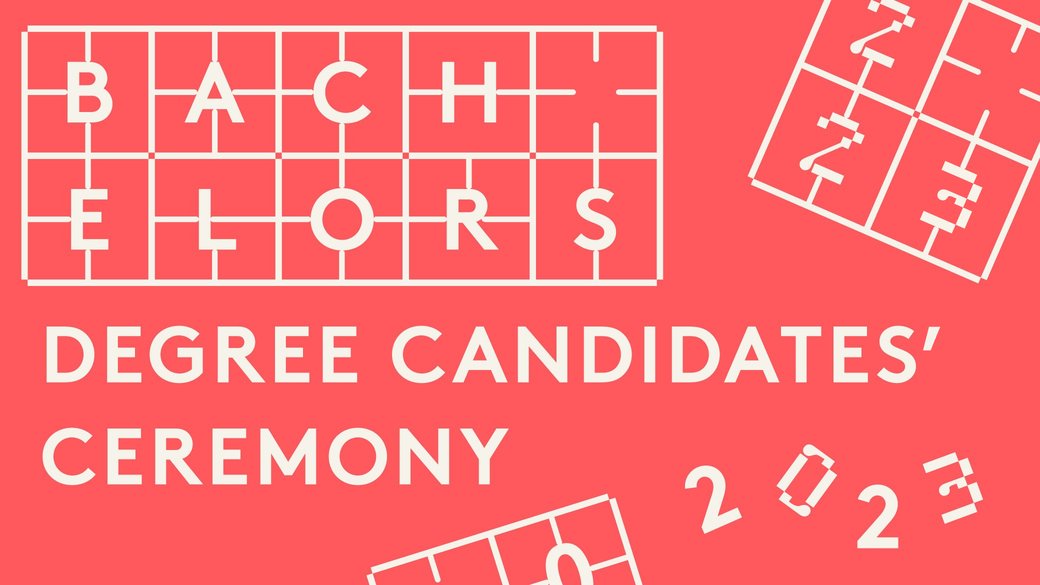 The Bachelor's Degree Candidates' Ceremony features the conferring of CCA's Honorary Doctorate of Fine Arts on Mildred Howard, a mixed-media artist and key figure in the Bay Area art scene for over 50 years. Howard's artwork has focused on themes of home and belonging, as well as race, gender, and culture.
Undergraduate student speaker Kyra Pease (BFA Graphic Design 2023) encourages graduating peers, "to truly reflect on where you were at when you first started at CCA, and where you are now. We have come a long way through quite an extraordinary time in history. Be proud of what you've accomplished!"
President Stephen Beal honors extraordinary accomplishments
In his commencement speech, CCA President Stephen Beal congratulates the class of 2023 and celebrates this significant milestone.
"Look around you – this community of brilliant thinkers and creatives is the one that will help you in the future as you build relationships and uncover what's next. Your shared experience as art school students here at CCA is special, and I hope you'll always look to one another for support."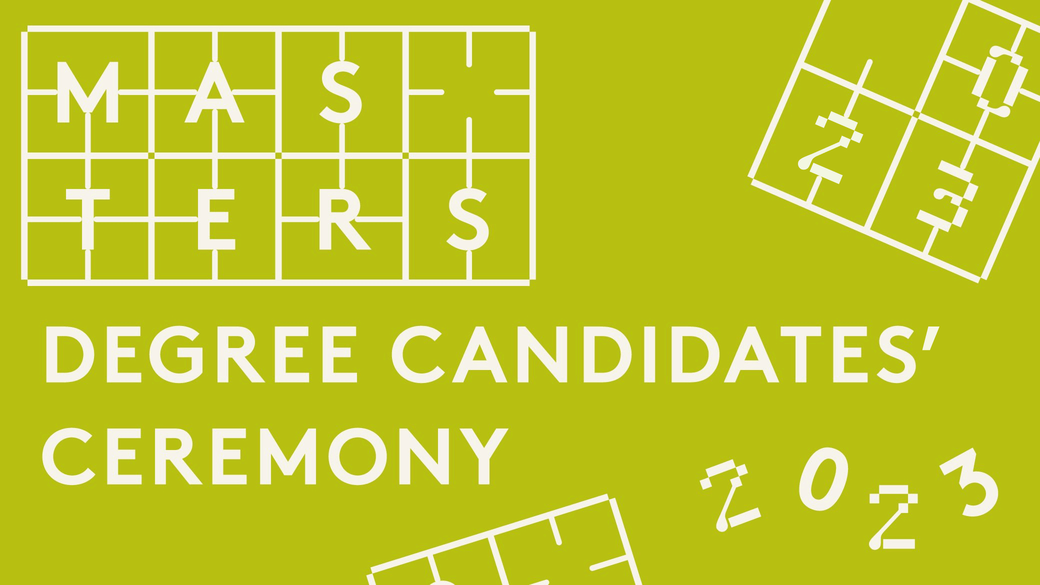 Nastaran Mousavi (MArch 2013) and Dane Bunton (MArch 2013) from Studio BANAA deliver the Distinguished Alumni Address at the 2023 Master's Degree Candidates' Ceremony.
Graduate student speaker Wenmimareba Klobah (MA Visual and Critical Studies and MFA Writing 2023) says to their fellow graduates, "As we acknowledge each other in the present, I can only imagine the worlds we will create in the future. We each have something so important to contribute, and I am honestly excited to see where our journeys take us."
President Stephen Beal expresses collegewide pride
In his commencement speech, CCA President Stephen Beal applauds the master's students' persistence and focus to realize their goals.
"Here, you have learned to focus your creative ideas and to make art that matters—not just within the boundaries of our campus, but in the world. Our world needs more graduates like you who have been trained to develop ideas through iterative, progressive modeling. You will bring distinct approaches to building community, constructing meaning, shaping culture, and solving complex real-world problems."
The 2023 Showcase presents an expansive range of culminating projects and capstone moments by students from the college's four divisions: Architecture, Design, Fine Arts, and Humanities & Sciences.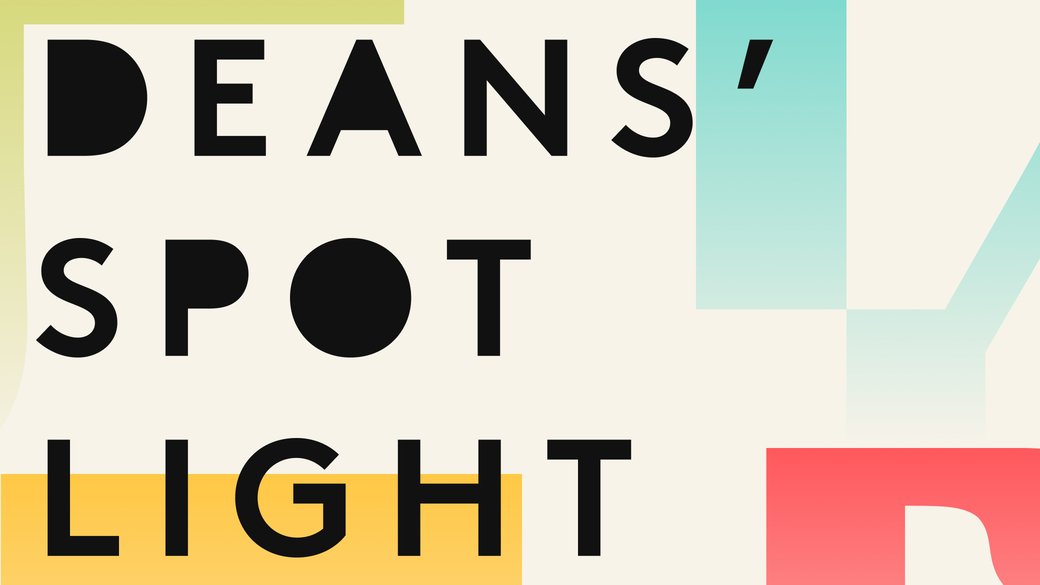 To denote outstanding student contributions to the 2023 Showcase, the deans of CCA's four academic divisions selected students whose submissions deserve special recognition. Every student work chosen for a Deans' Spotlight demonstrates excellence in theory and practice.
Events
Join our end-of-year celebratory events and exhibitions, where you can see students' intellectual curiosity and inspiration on view, as well as a snapshot of CCA's dynamic learning-through-making educational model.
"Please take a moment to honor these members of our CCA community. They are part of our creative legacy—teachers, friends, and colleagues who changed our lives, and whom we cherish."
CCA President
2022-2023
Bobby Anspach
(Fine Arts 2015)
Billy Al Bengston
(1956)
Esther Davies
(BFA Painting 1975, MFA Painting 1977)
Debra Goodwin
(BFA Textiles 1981)
Donald O. Jevons
(BFA 1957)
Ralph Kazanjian
(1950)
Louis Kiyoshi Ito
(BA Applied Arts 1956)
Jimmy Hiroshi Koide
(BFA Interdisciplinary Fine Arts 1954)
Jin Kwon
(MFA Design 2023)
Bogna Lorence-Kot
(faculty emerita)
Christine Liskey
(1972)
Kari Marboe
(faculty, BFA Ceramics 2008)
Janice Marcin
(BFA Interdisciplinary Design, Painting 1984)
Derek Parker
(trustee 1987–1994)
Asa Pritchet
(1971)
Noriko Yamamoto Prince
(BFA Painting 1956, MFA Painting 1957
Sheila Riley
(faculty)
Ruth Rippon
(BFA Art Education 1949, MFA Ceramics 1951)
Jean Woodard
(Drawing 1972)
Amy Sims
(faculty)
If you have questions about commencement, take a look through our frequently asked questions, or send us an email at [email protected].