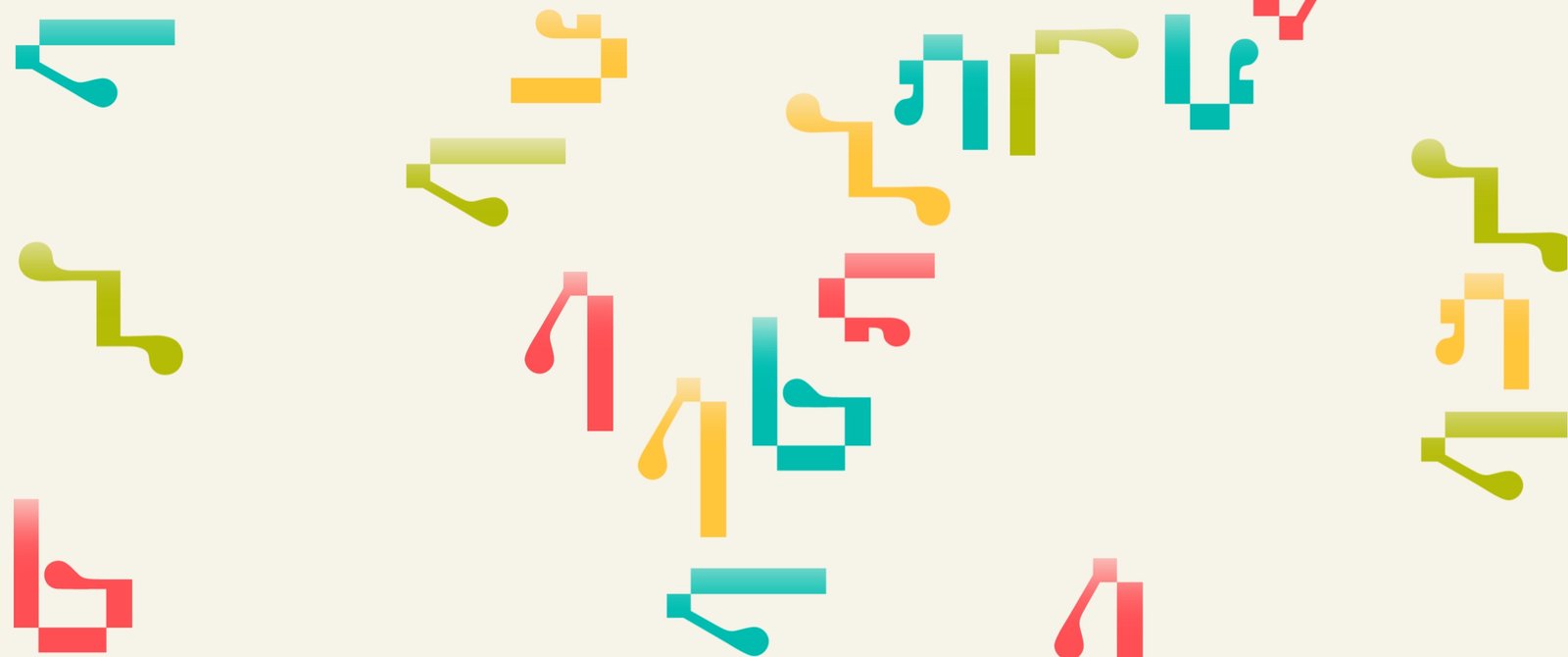 Congratulate the creative and intellectual achievements of CCA's next generation of architects, artists, critical thinkers, designers, historians, filmmakers, photographers, and writers by exploring their work in the 2023 Showcase.
The capstone projects shown here empower us collectively to challenge the status quo and remind us how everyday themes such as humor, dreams, hope, and play help anchor our connection to one another.
These graduates and thesis students have made work that makes a difference. Now, they're ready to act and change the world.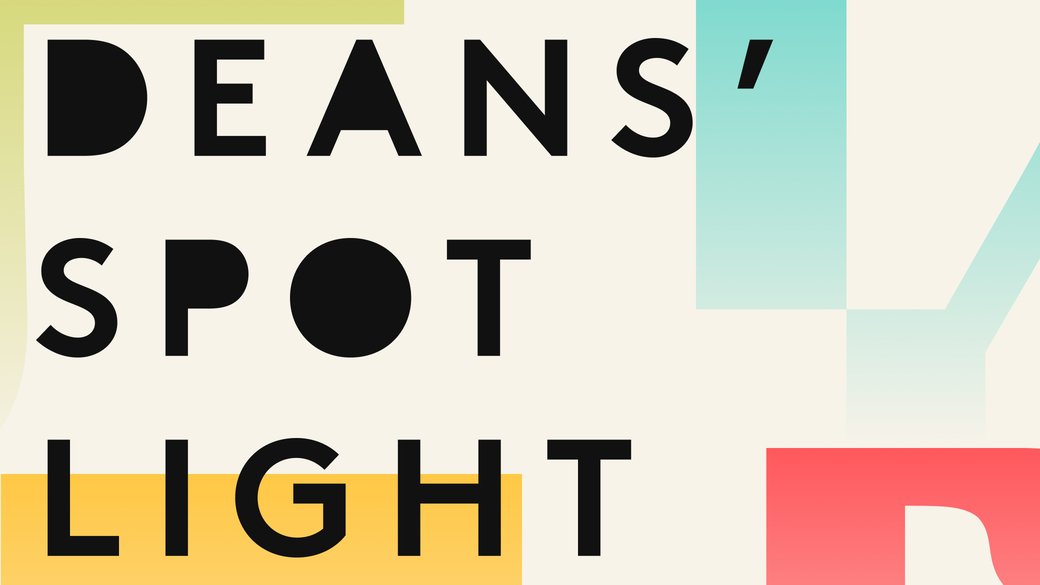 The deans of CCA's four academic divisions selected students whose submissions to the 2023 Showcase demonstrate excellence in theory and practice.
A special note of welcome from the deans
Commencement is a significant milestone of personal and academic achievement. For the Class of 2023, it is also a marker of their enormous tenacity and strength. A new generation of CCA-educated artists, architects, curators, designers, strategists, filmmakers, and writers has emerged. We're honored to share the work of these exceptional graduates through the Class of 2023 Showcase.
This year marks our first year of unification in San Francisco teaching and learning together on campus in our labs, studios, and galleries. These students have created work that is deeply compelling and ambitious. Their accomplishments attest to their perseverance and passion as well as their commitment to making art and design that matters.
Now more than ever, we value these students' critical insights and will rely upon their creative energy to envision new ways of being and making during these rapidly changing times. We're eager to see where their practices take them. They will undoubtedly continue to transform the world, and our experience of it, through their craft, care, and vision.
To our new graduates: we applaud you. Congratulations, Class of 2023!
— Dean of Architecture Keith Krumwiede, Dean of Design Helen Maria Nugent, Dean of Fine Arts Sunny A. Smith, and Dean of Humanities & Sciences TT Takemoto
Explore the showcase by division and program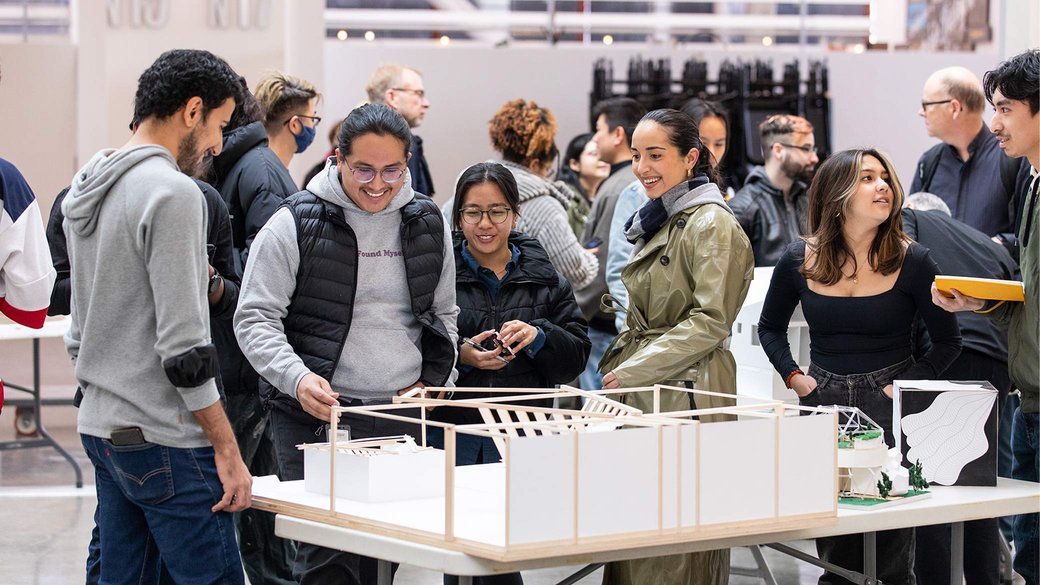 Architecture
We envision architecture that can change the world for the better, by combining innovation in our fields with social and environmental impact. Our work addresses critical global issues—including climate change, resource scarcity, and housing inequity—through deep research, theoretical speculation, and design action.
View by Architecture program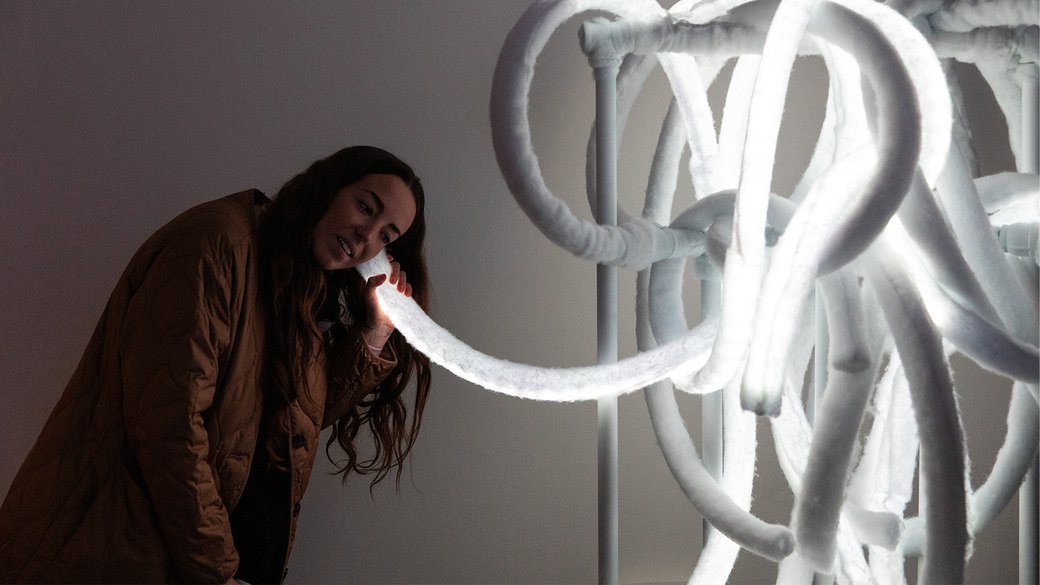 Design
We engage with the most pressing challenges of our time and imagine what's next by applying the full range of a designer's toolset, from research and ideation to strategic foresight and iterative prototyping. Our work is driven by an ambition to create a world we want to live in.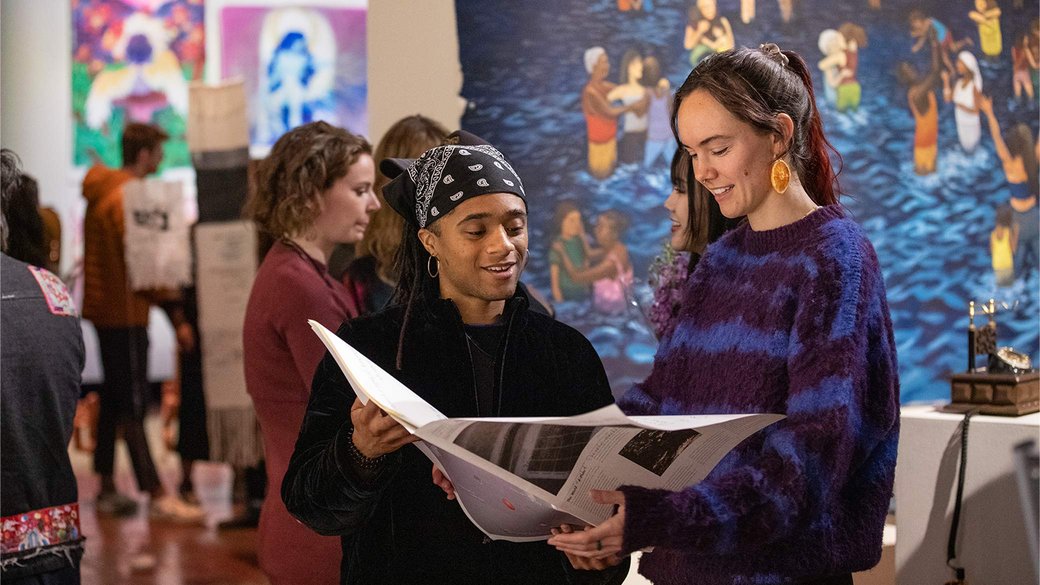 Fine Arts
We are truth-seekers, culture workers, storytellers, and activists. With curiosity, honesty, and self-reflection, we boldly confront reality, using our creativity to craft a repository of collective memory and to ignite others to envision the future differently.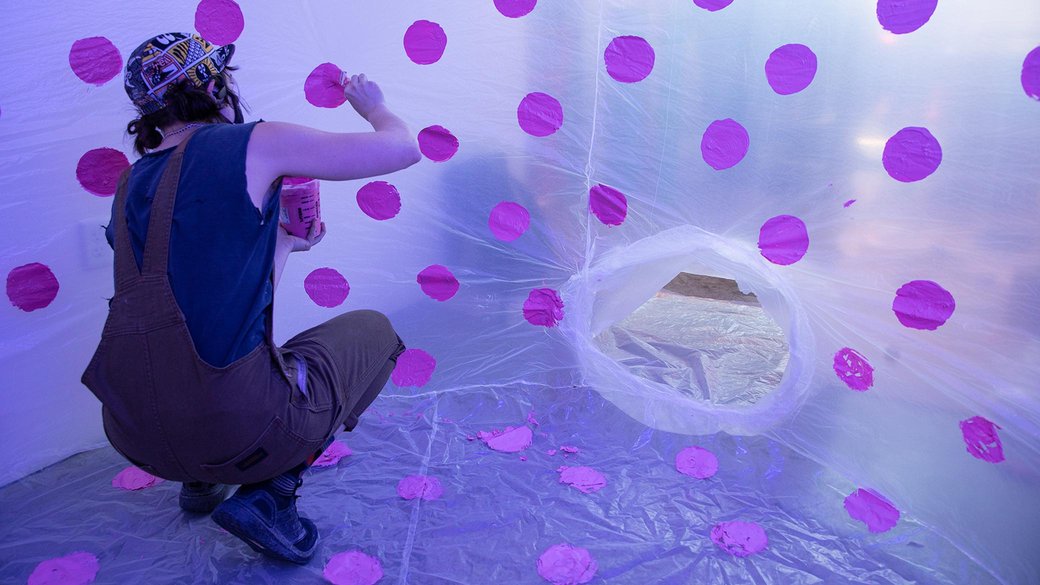 Humanities & Sciences
We activate interdisciplinary modes of critical and creative expression to delve into the social, political, and historical dimensions of our changing times. Our work embraces social transformation and worldbuilding through writing, visual analysis, curatorial practice, and comics.
Opportunities to celebrate theory and practice
The 2023 Showcase and its associated celebrations are free and open to the public, from in-person events and exhibitions to animations, films, online symposiums, and more. Browse programs and mark your calendars.
Join the journey by division