My artwork is a combination of my experiences and the way I have to navigate society. But it's also a celebration of the difficulty I've faced and an acknowledgement of the resilience of my community.""
(BFA Individualized Major 2018)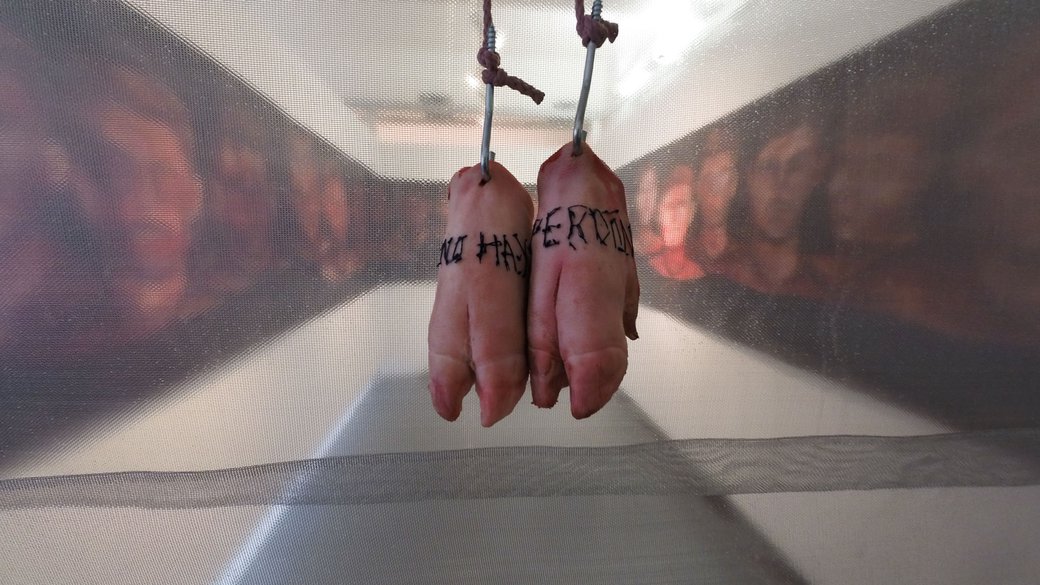 She put it up on three walls and encaged it behind a wire fence so that her audience would be forced to crawl underneath that fence—that wall—to see her work.
"I don't remember crossing the border, but I do remember having to go under that wall to get into my own painting several times, over and over again," Correa Valencia says. "It was tedious, but the act of showing people that simple gesture, of not giving them everything, was powerful."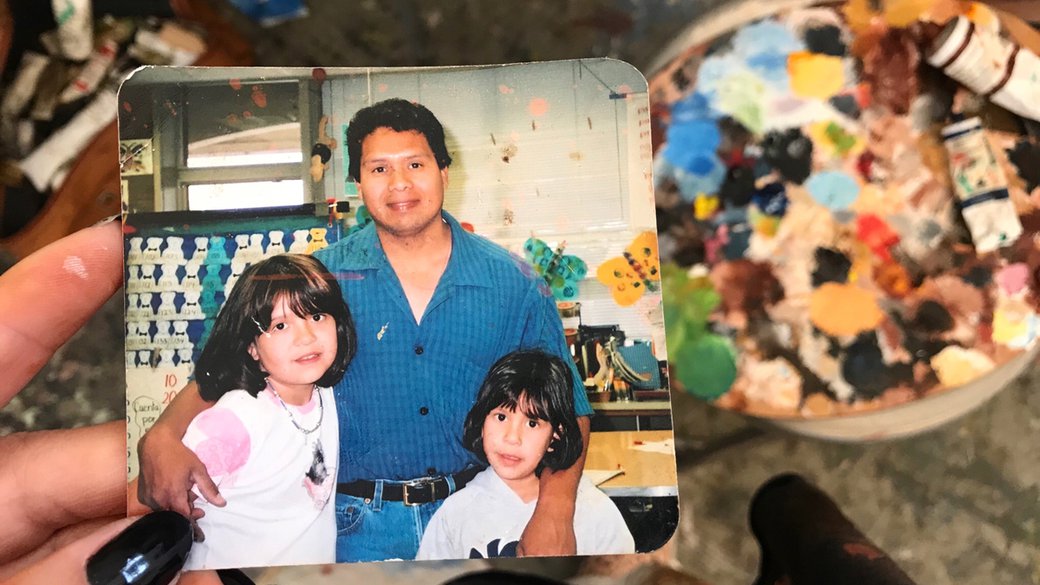 Correa Valencia's family is from Arteaga, Mexico. She was raised in an immigrant community in Napa Valley, surrounded by the wine and agriculture industries. Throughout her life, she witnessed the silencing of those around her based on their fear of deportation, as they were taken advantage of and denied basic human visibility.
Being invisible carried over to the art world. "When I started going to galleries and art shows in college, I realized I wasn't in any of the paintings. In the art world, I didn't exist. There wasn't a place for me," Correa Valencia says. "I want to create that place, and I want to start the conversation for others in my community that if I can do it, they can do it, too."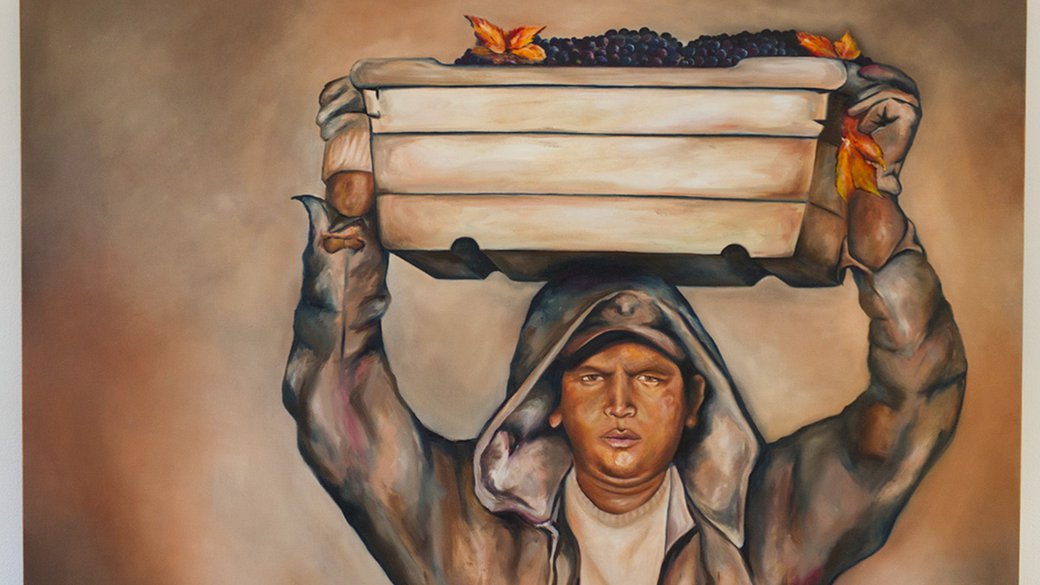 For her senior thesis exhibition at CCA, Correa Valencia worked on a series of paintings of the "unseen," the agricultural workers who supply the country's food, yet are made invisible by and to the society around them.
"I hope that audiences will take away the experience of my life," Correa Valencia says. "I hope they will empathize and connect to who I am and step into a different world to realize there is more to the people in front of them."