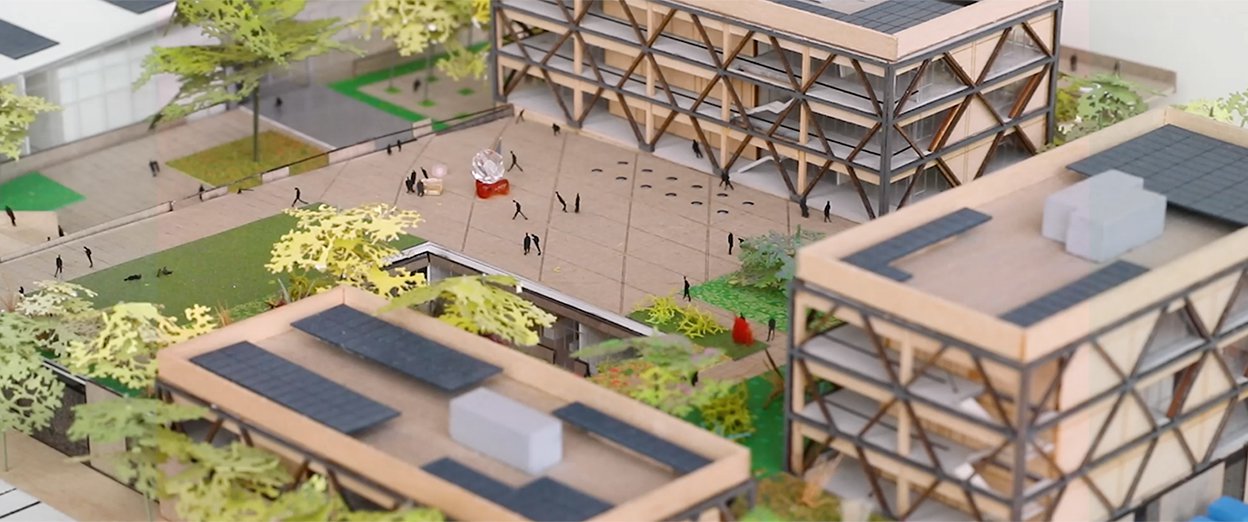 "CCA is creating a dynamic model for education that will be a resource for innovation in San Francisco, the region, and beyond."
CCA Board of Trustees Chair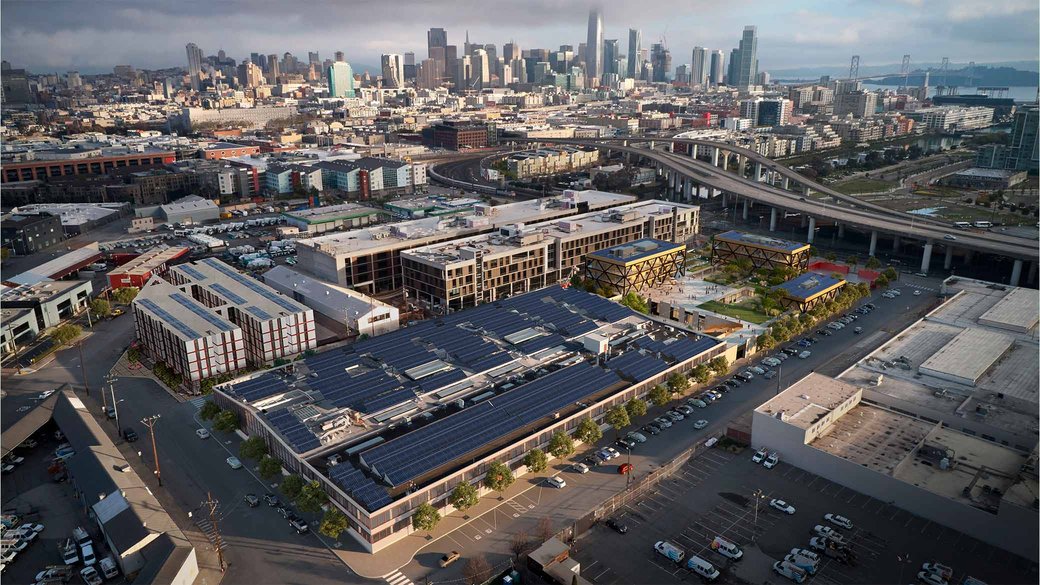 With a philanthropic investment of $123 million, CCA will:
1 – Build the college of the future, a maker's laboratory steeped in sustainable practice
2 – Expand accessibility and excellence through student scholarships and faculty support
3 – Unleash creativity and change-making in the community by reinventing industry and neighborhood partnerships
Help CCA meet a special two-to-one challenge offered by Board Chair Lorna Meyer Calas. For every two dollars in new gifts to the campaign (up to a total of $2 million), Meyer Calas will match it with a dollar. That's a total of $3 million, and we can get there with your support!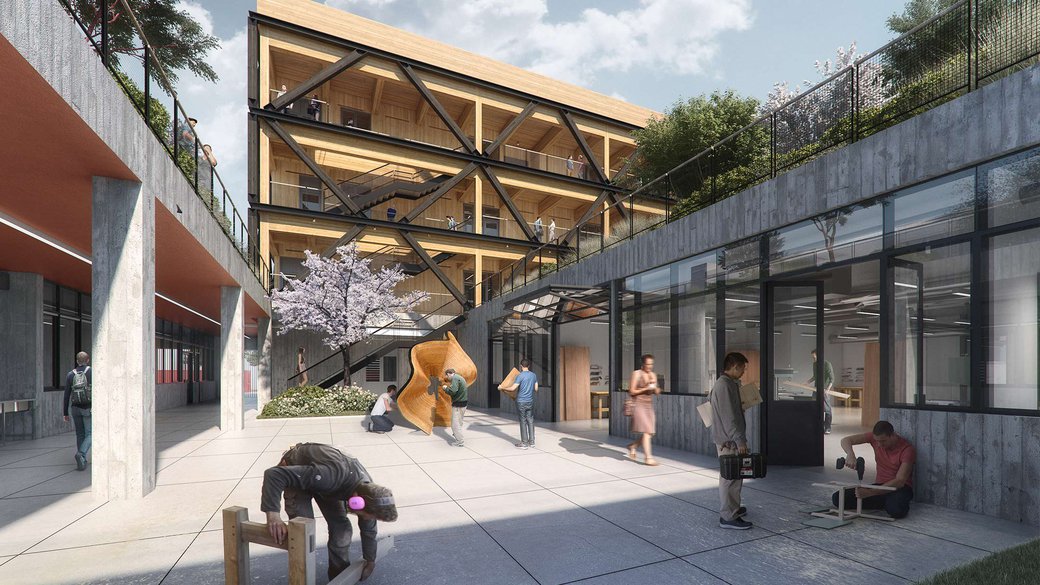 Learning
CCA launched the two-year construction of Double Ground, the centerpiece educational facility of our expansion, in fall 2022. Designed by Studio Gang, an architectural firm noted for its innovative use of materials and commitment to environmental sustainability, Double Ground is a 90,000-square-foot complex for hands-on learning, an open and interconnected laboratory that is flexible and environmentally responsible.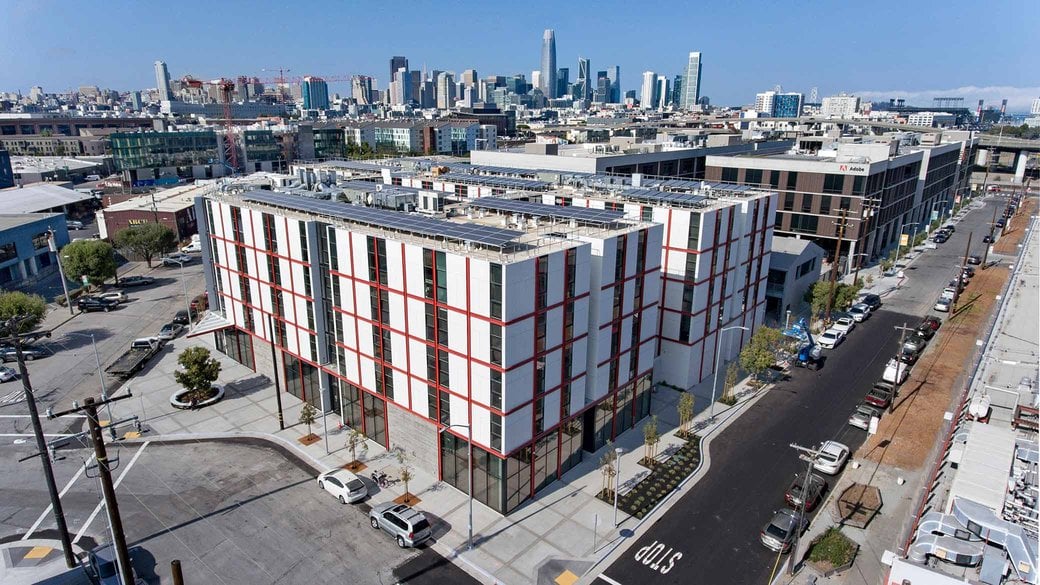 Living
An essential piece of CCA's expansion is creating affordable, on-campus student housing. At a time when the housing crisis is driving out artists and makers, CCA's San Francisco campus will be a haven for creative young people to live in and shape the city. Unification introduced two new state-of-the-art buildings to CCA: Blattner Hall opened in fall 2018 and is located two blocks south of campus; and Founders Hall opened fall 2020 directly on campus and located adjacent to first-year studios. These two new residence halls accommodate 700 students (50% of CCA enrollment) in housing below market rate.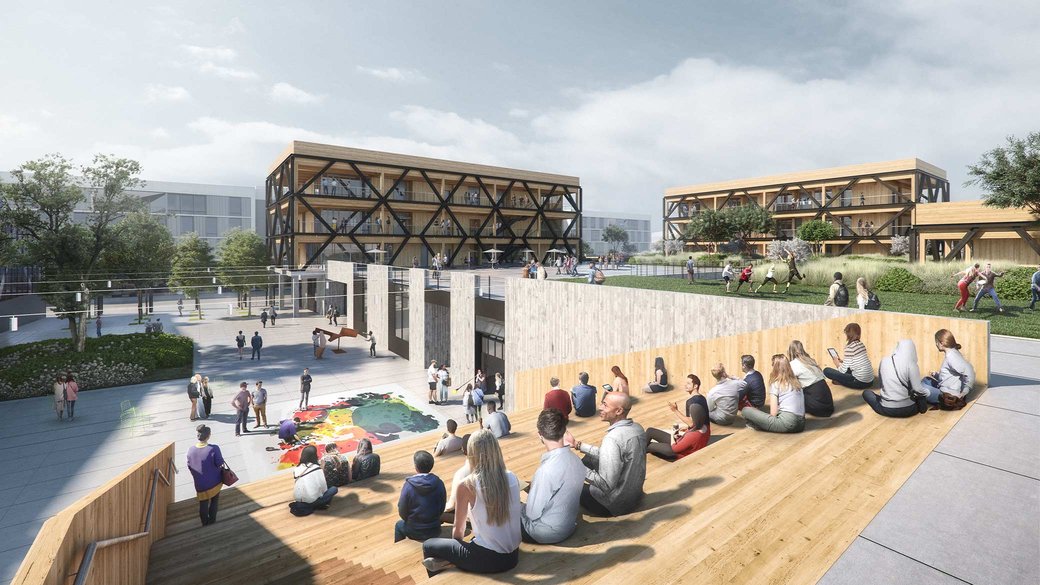 Advancing sustainability
Environmental responsibility is at the core of our campus design, construction, and operations. CCA is committed to addressing climate change and generating renewable resources on a platform that teaches and inspires the next generation of creative leaders to proliferate these practices. The following are sustainability systems and practices central to our new campus:
CCA will harvest and store solar energy via a microgrid system with an operation goal of net zero.
Smart controls will monitor everything from cooling and heating to ventilation to LED lighting, helping to cut energy consumption.
CCA launched a comprehensive minor in Ecological Practices, enabling all CCA students to pair advanced working knowledge of "green" maker practices with their curriculum in art, architecture, and design.
CCA isn't just a present-day wonder, it's a great gift to the future. And like all great things, it should grow."
Co-Chief Art Critic, New York Times, Pulitzer Prize Winner
Student and faculty support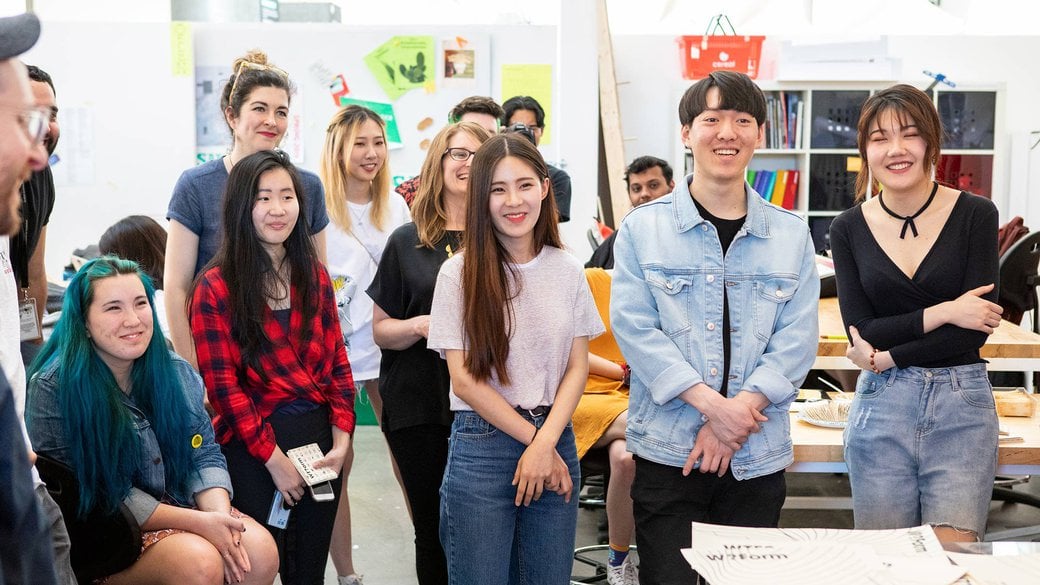 Student scholarships and housing aid
To create the world we envision, we must invest in a richly diverse community of young artists and designers—one that represents students of many backgrounds, points of view, and talents. CCA scholarships and housing grants are key to realizing this vision.
Over 25% of CCA's student population are first in their family to attend college and 37% come from low income households. These students rely on scholarships and CCA aid to earn their degrees. Overall, CCA and its generous donors provide 79% of students with scholarships and/or housing grants. Yet each year, the need outstrips our resources.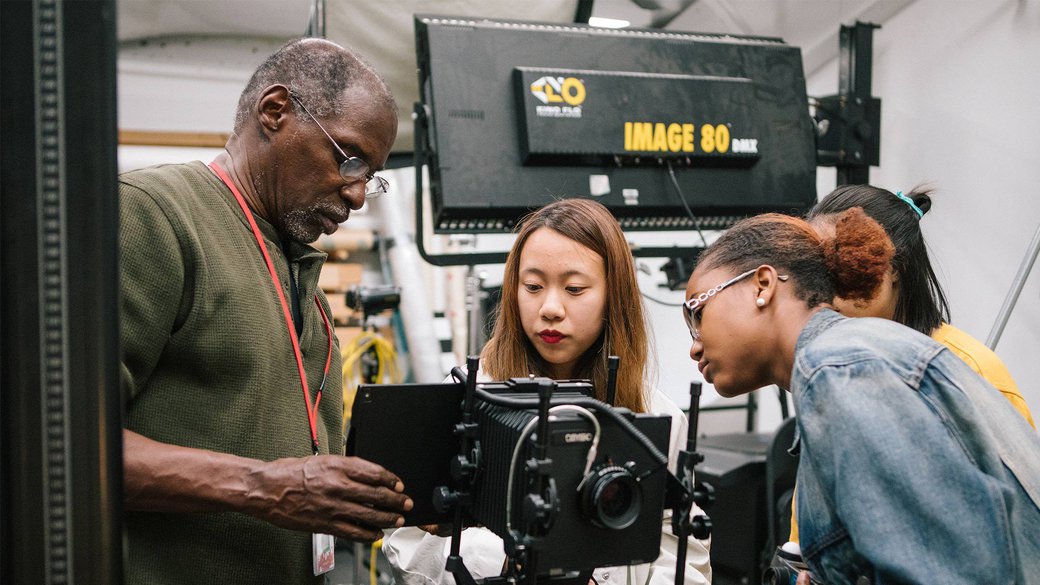 Faculty
CCA's renowned practitioner faculty play a critical role in catalyzing the next generation of creative leaders. Fully 88% of CCA teachers are accomplished practitioners coming from their own firms, studios, and world-leading companies to the classroom to train and inspire students. CCA is committed to expanding support for faculty research and travel funds, endowed professorships and chair positions, and visiting faculty fellowships—vital needs for attracting and retaining a diverse and outstanding faculty in every area.
As a first-generation college student, my proudest moment is being awarded a CCA scholarship. I am motivated every day knowing there are people who believe in me and my work."
BFA Illustration 2024, CCA Diversity Scholarship, CCA All-College Honors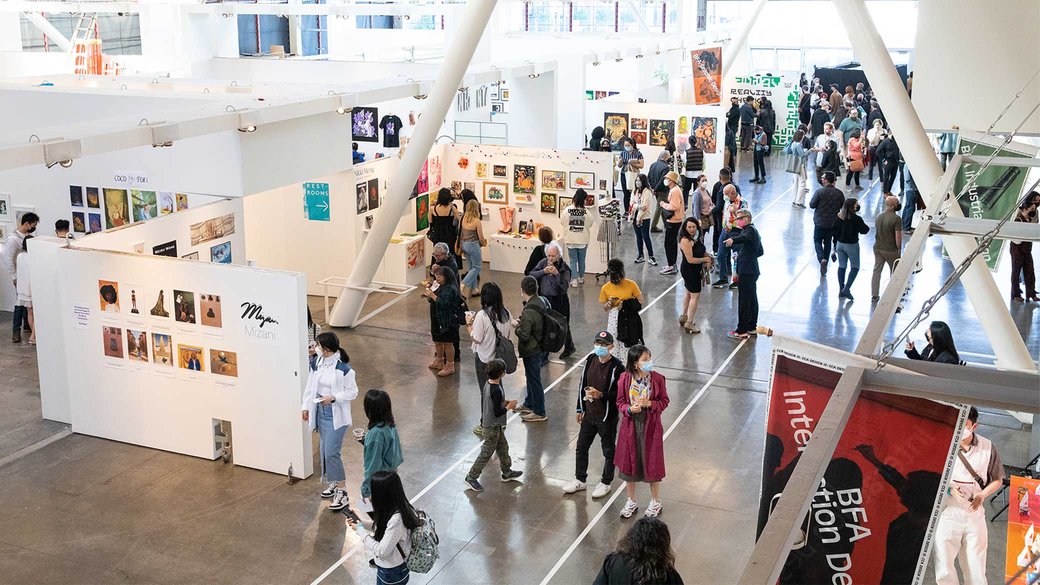 Our expanded campus will serve over 20,000 community members throughout the Bay Area.
CCA's new campus is designed with community collaboration foremost in mind. Every day will be "open house" as neighbors, businesses, nonprofits, and schools come together to learn through making, create dialogue, and shape culture. CCA is a unique and valuable resource for our community, and in 2019 served over 10,000 people through social impact projects, design-thinking blitzes, craft-based maker workshops, and exhibitions of international contemporary art, as well as public lectures by distinguished creative professionals, innovative executive education, and industry partnerships. By unifying and expanding in San Francisco, our goal is to increase community engagement by 50%.
Explore our dynamic public programs
Support from our community of alumni, parents, friends, and partners is essential to making this transformational project possible.
Construction / Renovations / Unification
Student Scholarships & Support
CCA is deeply grateful for the extraordinary vision and generosity of our Board of Trustees and lead campaign supporters.
Visionaries
C. Diane Christensen and Jean M. Pierret
M. Arthur Gensler Jr. Family
John and Leslie McQuown
Simpson Family
Jack and Susy Wadsworth
Innovators
The Coulter Family Foundation
The Fisher Family
Patricia W. Fitzpatrick*
Nancy and Pat Forster
Stanlee R. Gatti Designs
Gensler
Ann Hatch
Kalmanovitz Charitable Foundation
The Estate of Michael J. Lopez (MFA 1963) and Jeannette Lopez
LoveFrom,
Lorna F. Meyer and Dennis Calas
Deborah and Kenneth Novack
Bernard and Barbro Osher
F. Noel Perry
Catherine and Michael Podell
Rotasa Fund
Helen and Charles Schwab
Judy and Bill* Timken
Diane B. Wilsey
Changemakers
Stephen Beal and Elizabeth Hoover
Kimberly and Simon Blattner
California Government Operations Agency
Anthony Conway
Helzel Family Foundation
The Herbst Foundation, Inc.
George F. Jewett Foundation
The Fletcher Jones Foundation
LEF Foundation
Steven and Nancy Oliver
John Pritzker Family Fund
Reuben & Muriel Savin Foundation
Abby and Gene Schnair
The Estate of Kenneth W. Swenson (Graphic Design 1953) and Cherie Swenson
Kimberlee Swig
Kay and Sandy Walker
Alyssa Warnock (BFA Graphic Design 2001) and Todd Berardi
The Westridge Foundation
Dr. Calvin and Sarajane Wheeler
Ms. Carlie Wilmans
Mary and Harold Zlot
Anonymous
Leaders
Annieglass
Johanna and Tom Baruch
Catherine Courage
Joyce Linker
Mauree Jane and Mark Perry
Toby and Sally Rosenblatt
The Sage Foundation
Anita Wornick
Anonymous
Supporters
Maria Giudice and Scott Allen
Bruce Helmberger (BFA Painting & Drawing 1984) and Barbara Kuecker
Emily McVarish and Becky Bond
*In memory
At CCA, you find the people who are literally inventing the future."
VP, Ads & Commerce User Experience, Google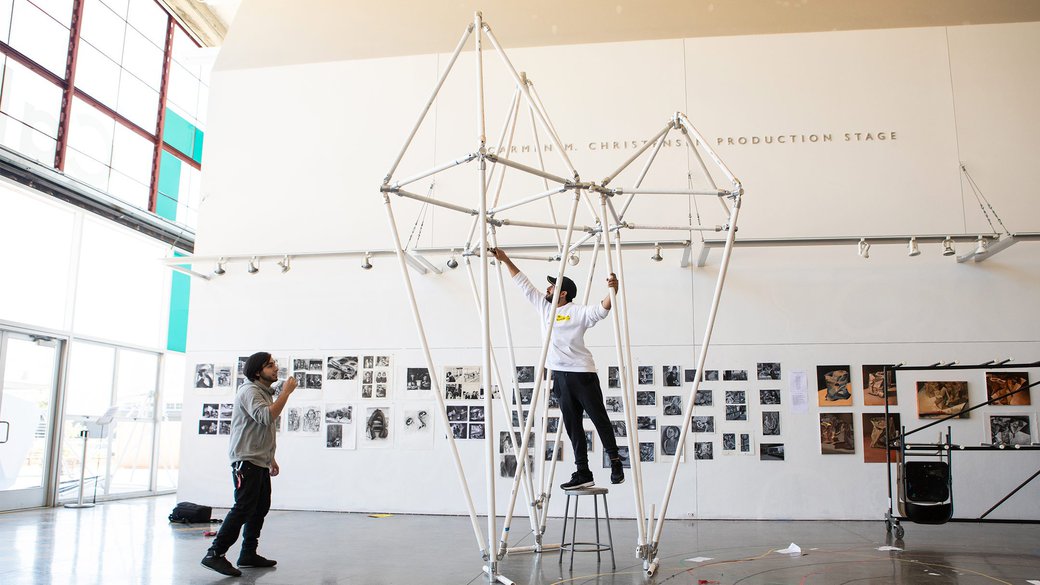 CCA brings the best art and design students from around the world to live, learn, and work in San Francisco and throughout the region.
Graduates are trained to cultivate intellectual curiosity, risk-taking, collaboration, innovation, compassion, and integrity and are at the forefront of innovations in technology, business, culture, and sustainability. They are highly sought after by companies such as Pixar, Disney, Apple, Intel, Facebook, Gensler, Google, IDEO, Autodesk, Mattel, and Nike, and many launch their own businesses. Alumni work is featured in major museum collections such as the Los Angeles County Museum of Art, MoMA New York, the Guggenheim Museum, the Whitney Museum, SFMOMA, and Tate Modern.

Looking towards our future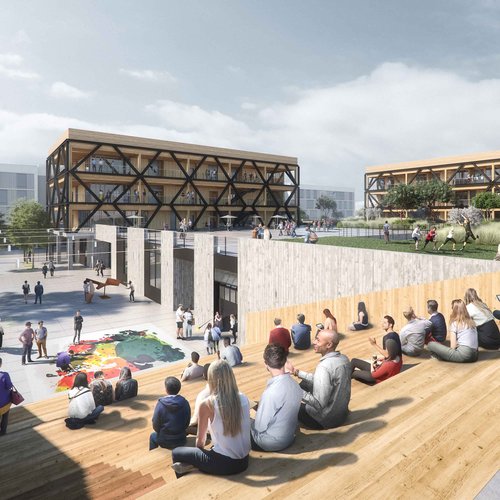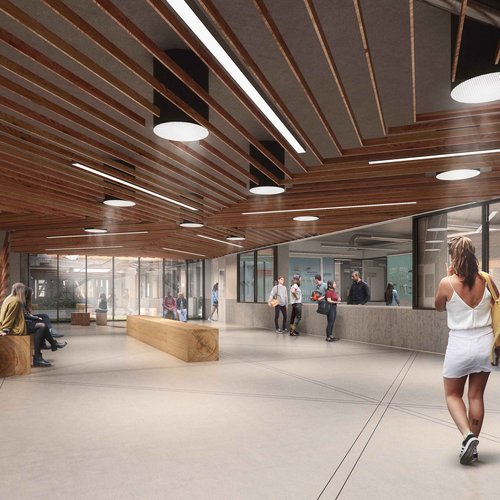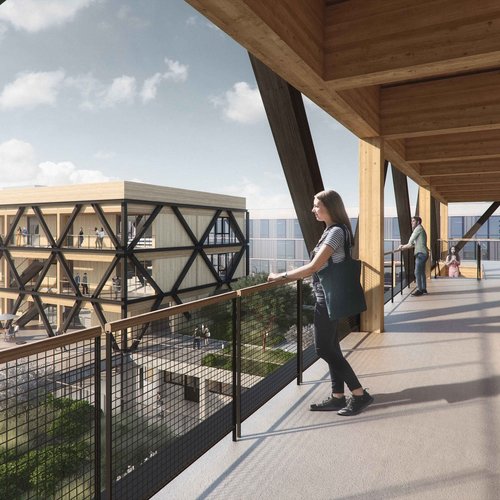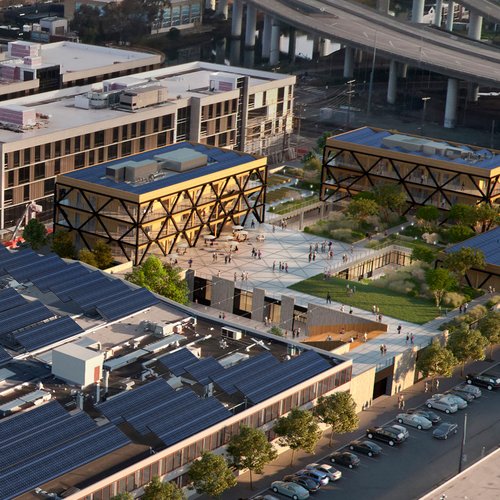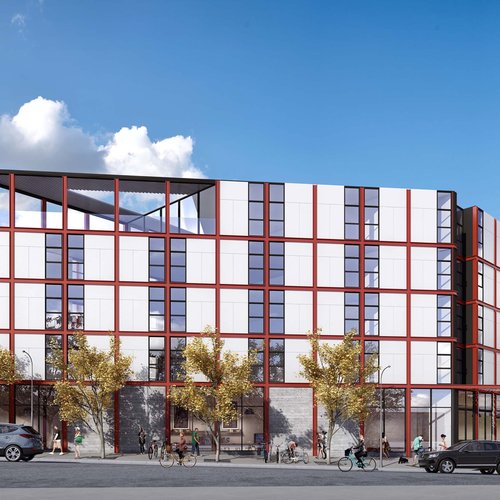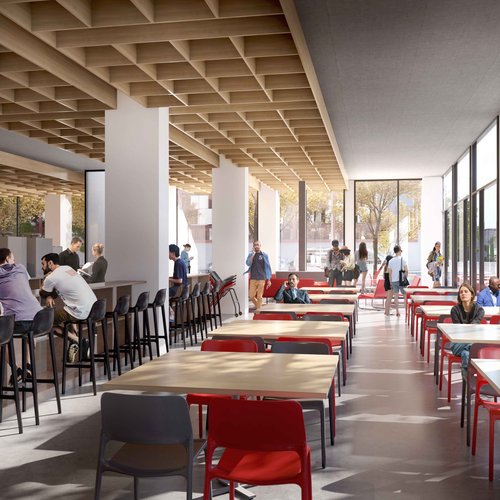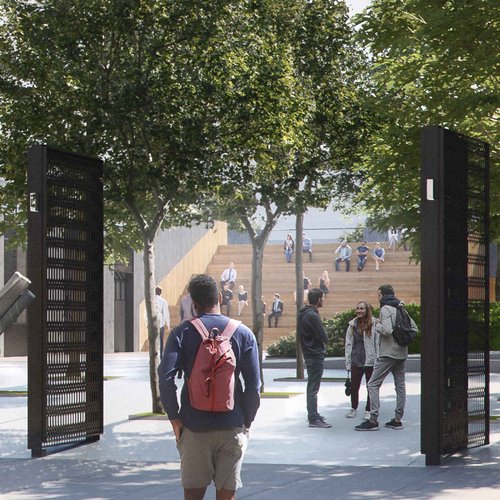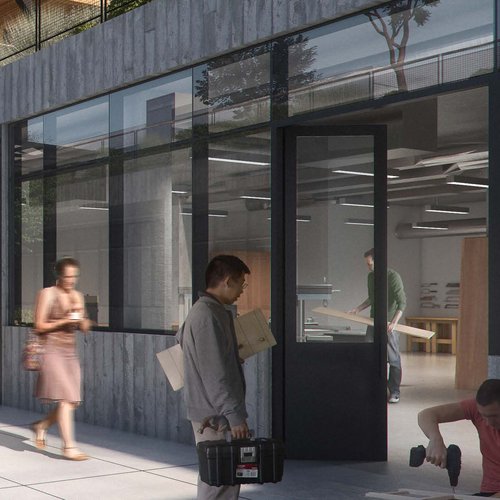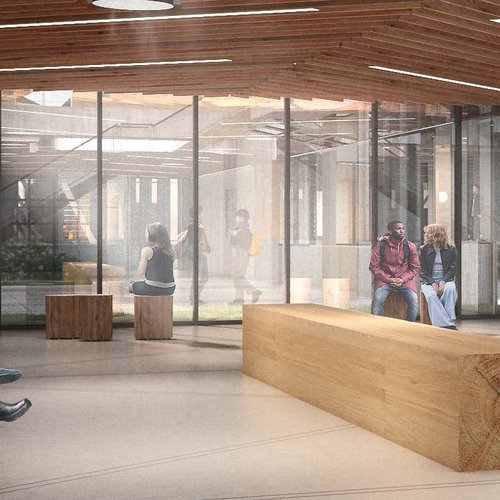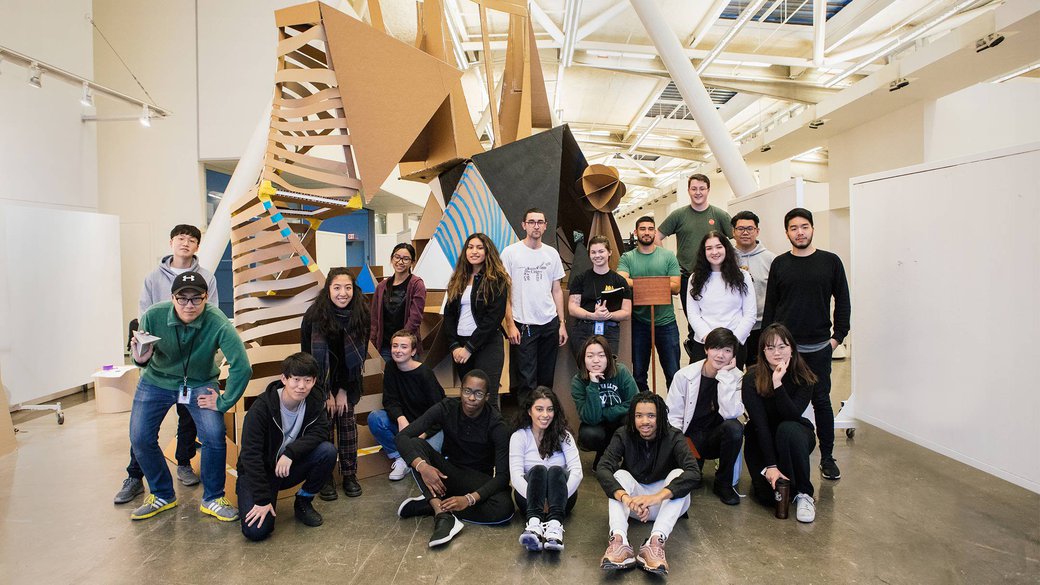 CCA is building on 115 years of tradition, history, leadership, and experience as we take this next significant step to ensure our place as one of the most creative educational institutions in the country, located in one of the most exciting cities in our nation. Your gift will help turn this dream into a reality.
Now is the time.
San Francisco is the place.
And CCA has the vision.
Maker / Meets / Future

We invite you to join us.