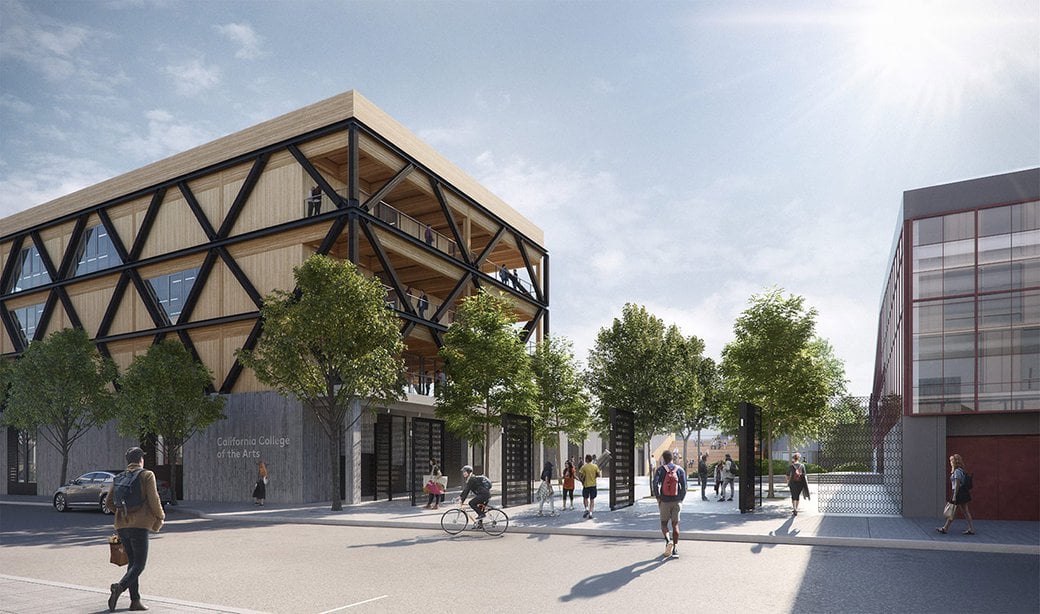 Rooted in the Bay Area, building toward the future
CCA is the action-oriented art and design school in San Francisco. We've helped shape the Bay Area cultural landscape for nearly 120 years, and our campus expansion brings together more than 30 academic programs and disciplines, adds new student housing and dining, and supports interdisciplinary learning and making like never before. Architecture, design, art, and writing students learn together in the city's most exciting cultural neighborhood, alongside galleries, design studios, and technology companies.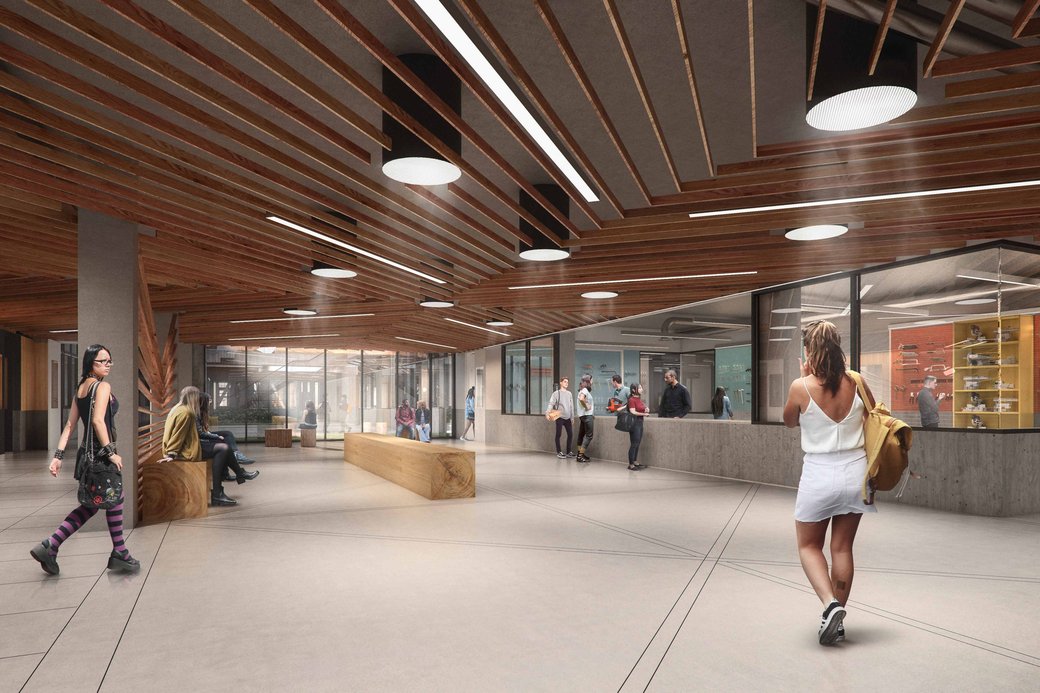 A long-term vision comes to fruition
With the addition of Double Ground, our multi-year plan becomes a reality. Classrooms and studios for every program are now located together in San Francisco, offering even more cross-over opportunities for the talented artists and designers to learn from faculty—and each other. Our students now live, learn, eat, study and relax on our residential campus, which includes two dorms, Founders Hall and Blattner Hall.
CCA's new Double Ground extends our main campus with an additional 82,305 square feet of space. New classrooms and studios with super-flexible interior spaces offer new opportunities for collaboration. What happens when industrial design meets painting? When an architect collaborates with a ceramicist? These are the kinds of collaborations students will encounter. Double Ground will offer students:
Abundant shared green spaces
A continuous indoor-outdoor environment
Interactive maker yards
Adaptable spaces to create
New galleries for exhibitions
A new lecture hall
More opportunities for interdisciplinary learning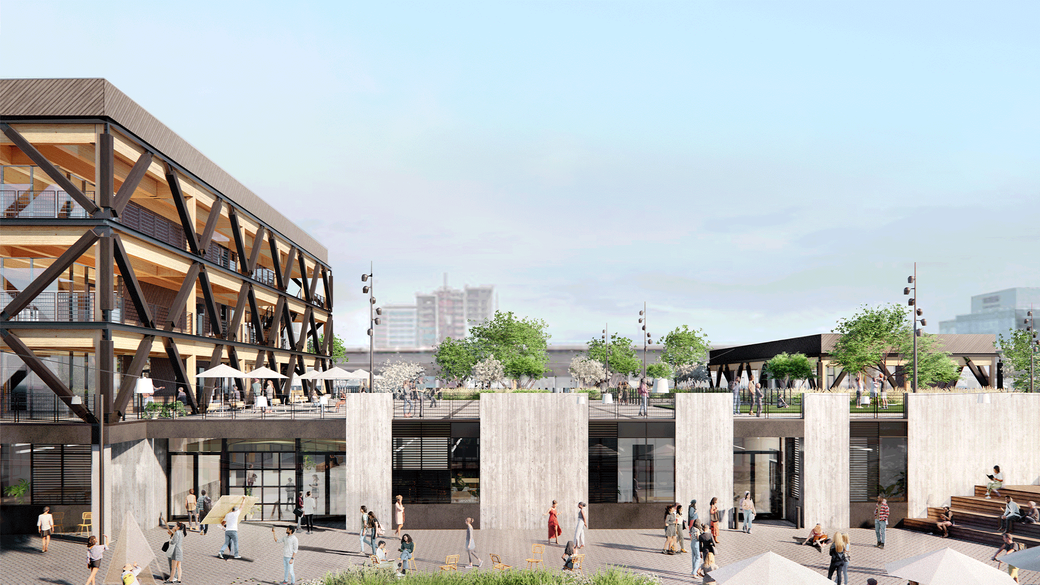 Sustainability at the forefront
Designed by a team led by award-winning architect Jeanne Gang of Studio Gang, the open, transparent design will connect our programs in exciting new ways. Built with sustainable features and amenities, the lower level of Double Ground includes shops, studios, and labs which open into shared maker yards. The upper level features a park-like atmosphere with green space and places to gather, adjacent to CCA's main campus building.
Read about our growing campus