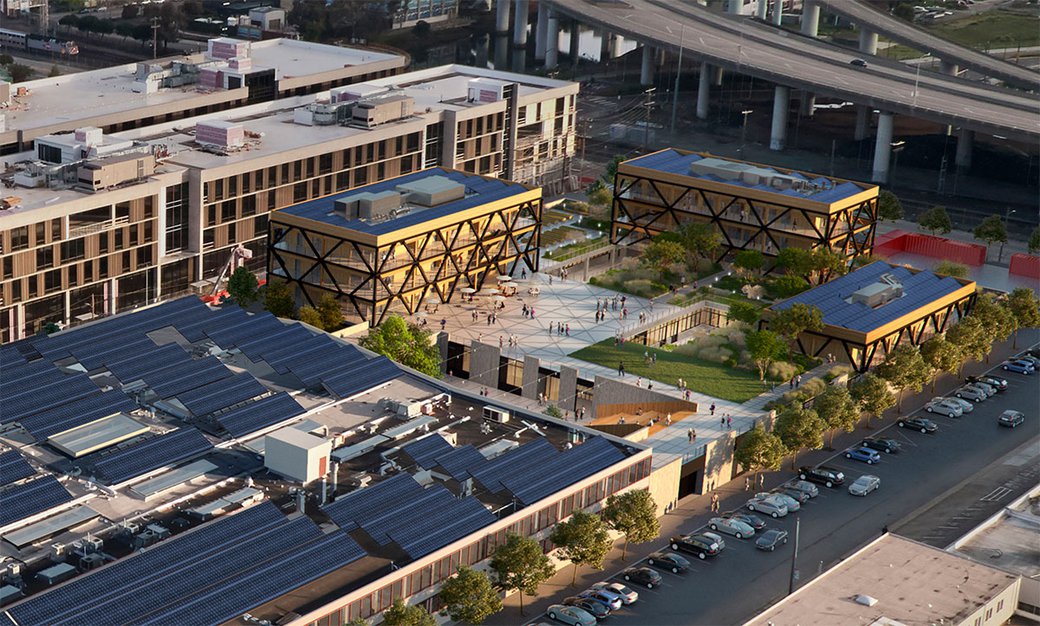 A living, learning laboratory
CCA's campus expansion brings together more than 30 academic programs and disciplines, adds new student housing and dining facilities, and transforms our campus to support different modes of learning and making. For the first time in two decades, our distinctive programs in fine arts, design, architecture, and writing will live alongside one another on one campus, as programs from the historic Oakland campus unify with those based in San Francisco. This means students will have the broadest possible experience with materials and disciplines they love as well as those they have yet to discover. They'll learn from a diverse community of thinkers and makers, and have plenty of opportunities to experiment and take creative risks.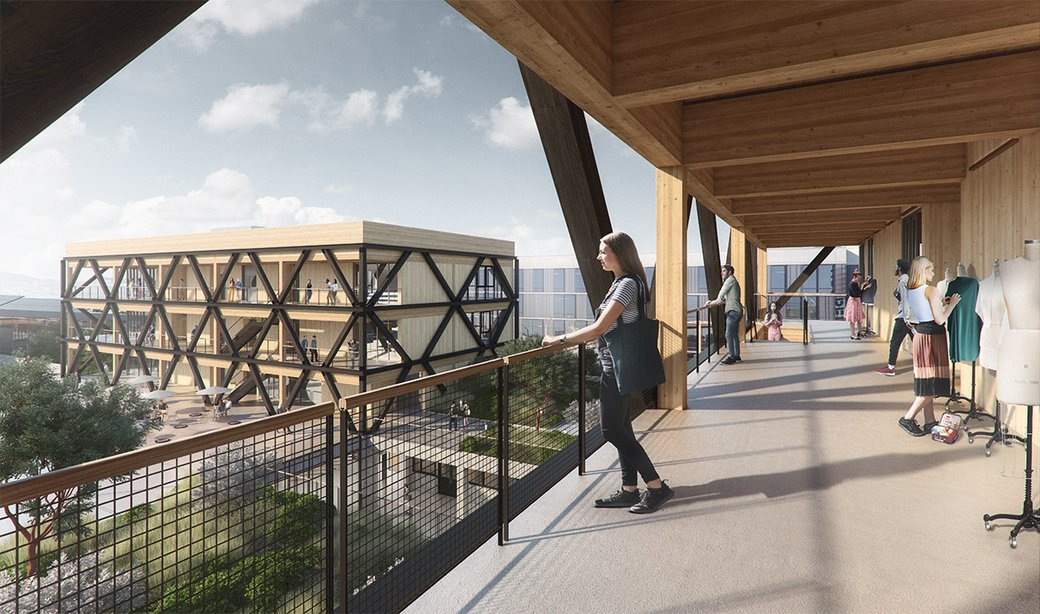 Double Ground
Designed by a team led by award-winning architect Jeanne Gang, Double Ground is the centerpiece of our campus expansion. With spaces that Gang calls "creatively hackable," the open, transparent design connects our programs in ways that haven't been possible with a two-campus system. More versatile spaces encourage knowledge sharing and creative experimentation.
Double Ground's lower level includes shops, studios, and labs that require heavy equipment, which open into shared maker yards. The upper level features a park-like atmosphere with green space and places to gather, surrounded by three pavilions with super-flexible interior spaces. What happens when industrial design meets painting? When an architect collaborates with a ceramicist? These are the kinds of collaborations students will encounter and pursue on our expanded, unified campus.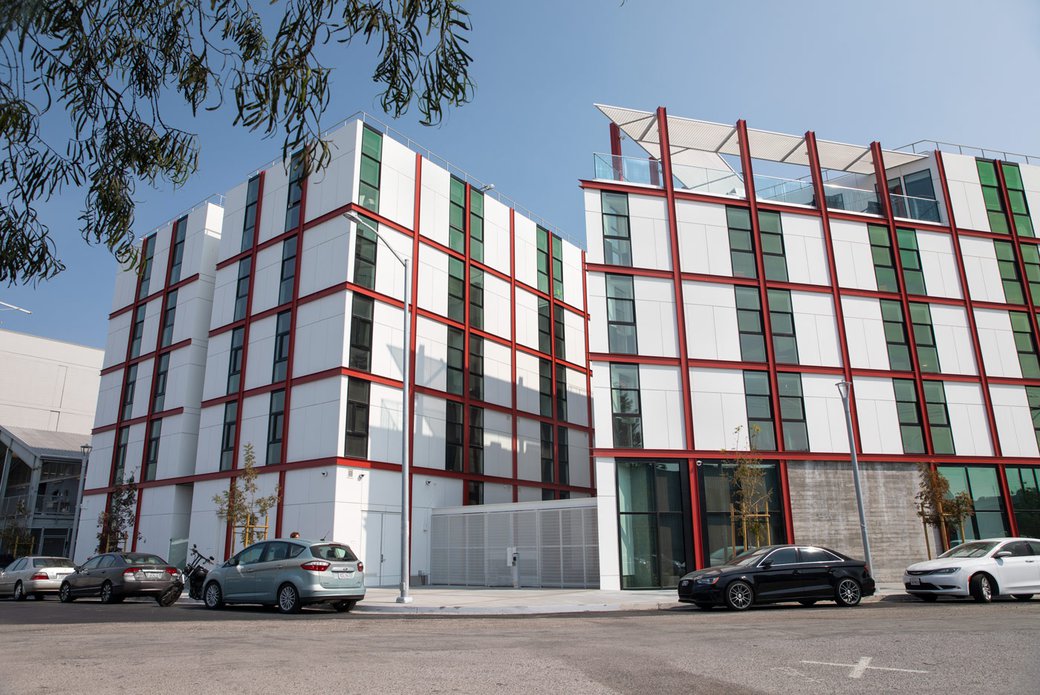 New student housing
Since 2010, we've been working to bring below-market-rate student housing options to the heart of San Francisco, including, in recent years, the Panoramic Residences and Blattner Hall. Founders Hall will be home to half of our student body, including all first- and second-year students, they will be able to live where they learn on a campus that celebrates all academic and social aspects of their CCA experience.
Inspired by material and community
When designing our expanded San Francisco campus, architects drew inspiration from the materials and strong sense of community found on our historic Oakland campus. Cross-laminated timber, a renewable resource that has the warm materiality of wood, is used throughout the Double Ground pavilions. Many of the new campus's shops and studios open into shared maker yards, ideal for teamwork and exploring projects that incorporate different disciplines. Students have access to ceramics, furniture, glass, jewelry, metal fabrication, rapid prototyping, sculpture, and more all in one area.
A climate-conscious approach
Double Ground's upper level includes three pavilions for classrooms, galleries, offices, and other spaces. Each pavilion is constructed using mass timber—layers of compressed, cross-laminated wood—and features wide, exterior walkways that provide natural shade. Compared to concrete or steel, building with mass timber produces fewer greenhouse gas emissions.
We're also approaching the way our buildings harvest and store clean energy with a climate-conscious mindset. A rainwater reuse system irrigates 65,000 square feet of green space. And rooftop photovoltaics convert solar energy into electricity. As we fine-tune our energy infrastructure, we're planning for a future in which renewable technologies can be smoothly integrated.
Open green spaces
Filled with plants, Double Ground's top level includes a network of park-like gardens and plazas. Students can use this green oasis for spontaneous social gatherings, industry meetups, or simply taking in the sun. Plazas are physically connected to the maker yards below through a series of beautifully terraced landscapes.
Community presence and impact
We believe learning and making should happen everywhere and be visible to everyone. So, in addition to making physical collaboration easier, Double Ground supports a free flow of ideas. Flexible spaces on campus can be used for exhibitions, performances, and public programming. We think of Double Ground as an open invitation, attracting ideas from beyond the campus boundaries and encouraging students to meet and work with local craftspeople, business owners, and industry experts.
View images