Since the college's earliest days, we've moved locations several times in support of a growing student body and evolving arts disciplines. Today, we carry forward this legacy by boldly moving into our next century of art and design education. Here's a look at where CCA has been and where our future is headed in San Francisco.
CCA's living, learning laboratory comes alive with all students and programs working side by side in Studio Gang's flexible and sustainable Double Ground design.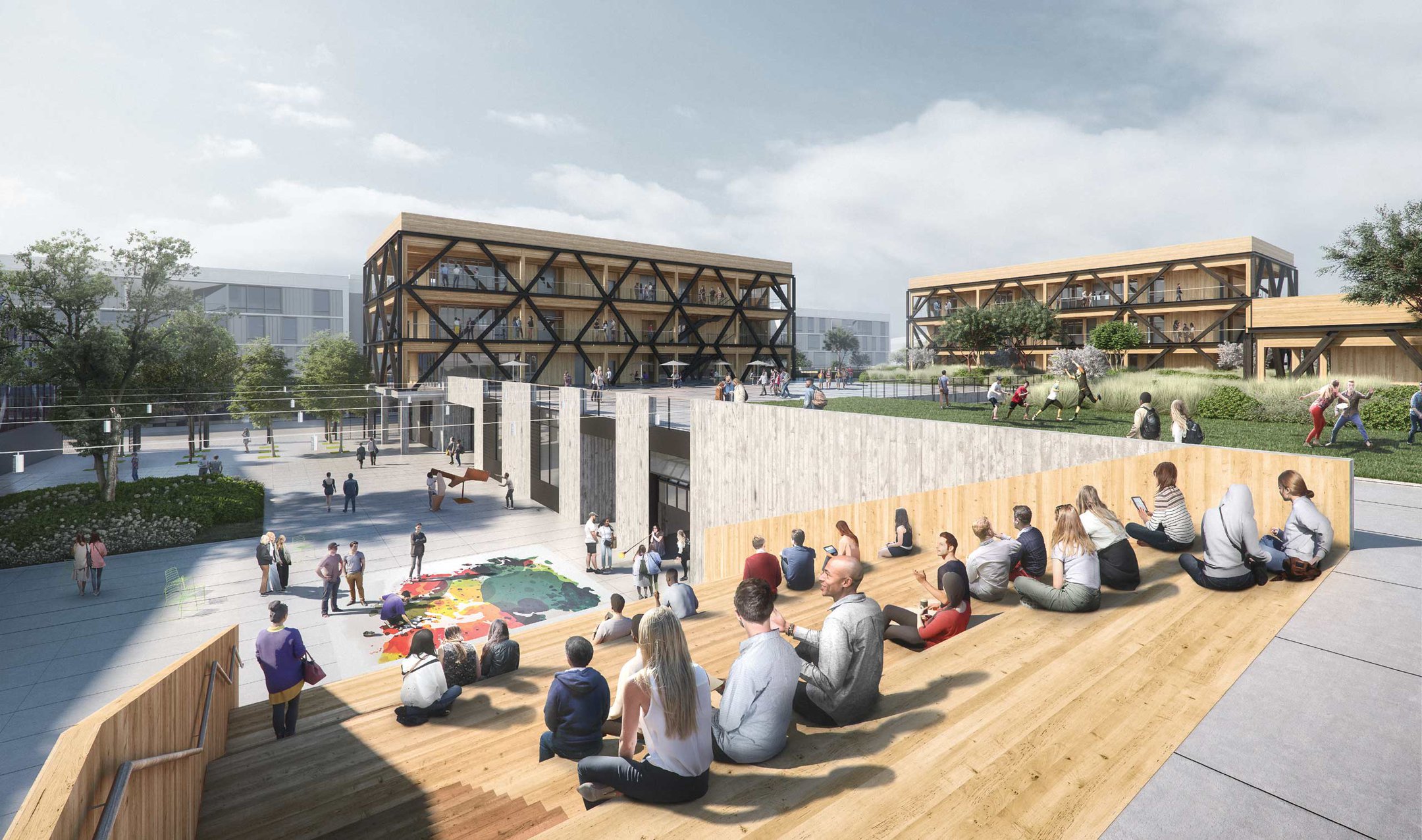 CCA begins construction on its major campus expansion, called Double Ground. This new facility will bring together all of CCA's creative disciplines.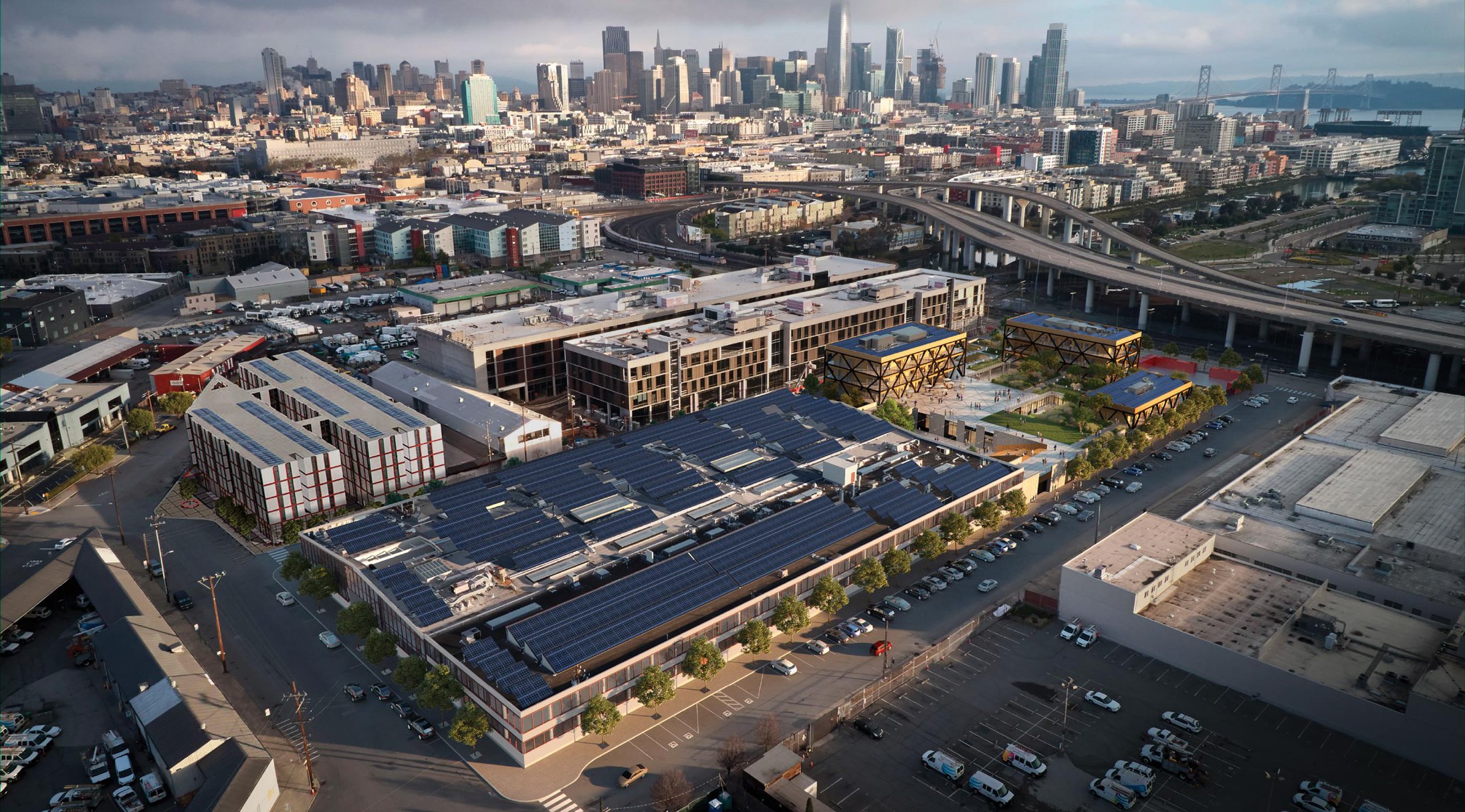 In August, a new residence hall, Founders Hall, opens at 188 Hooper Street, welcoming all first- and second-year students. With Founders Hall, Blattner Hall, and Panoramic Residences, CCA can now house nearly half of its student body.
Blattner Hall opens at 75 Arkansas Street near CCA's San Francisco campus. Named after longtime trustee Simon Blattner, this new building accommodates more than 200 continuing, transfer, and graduate students in apartment-style campus housing.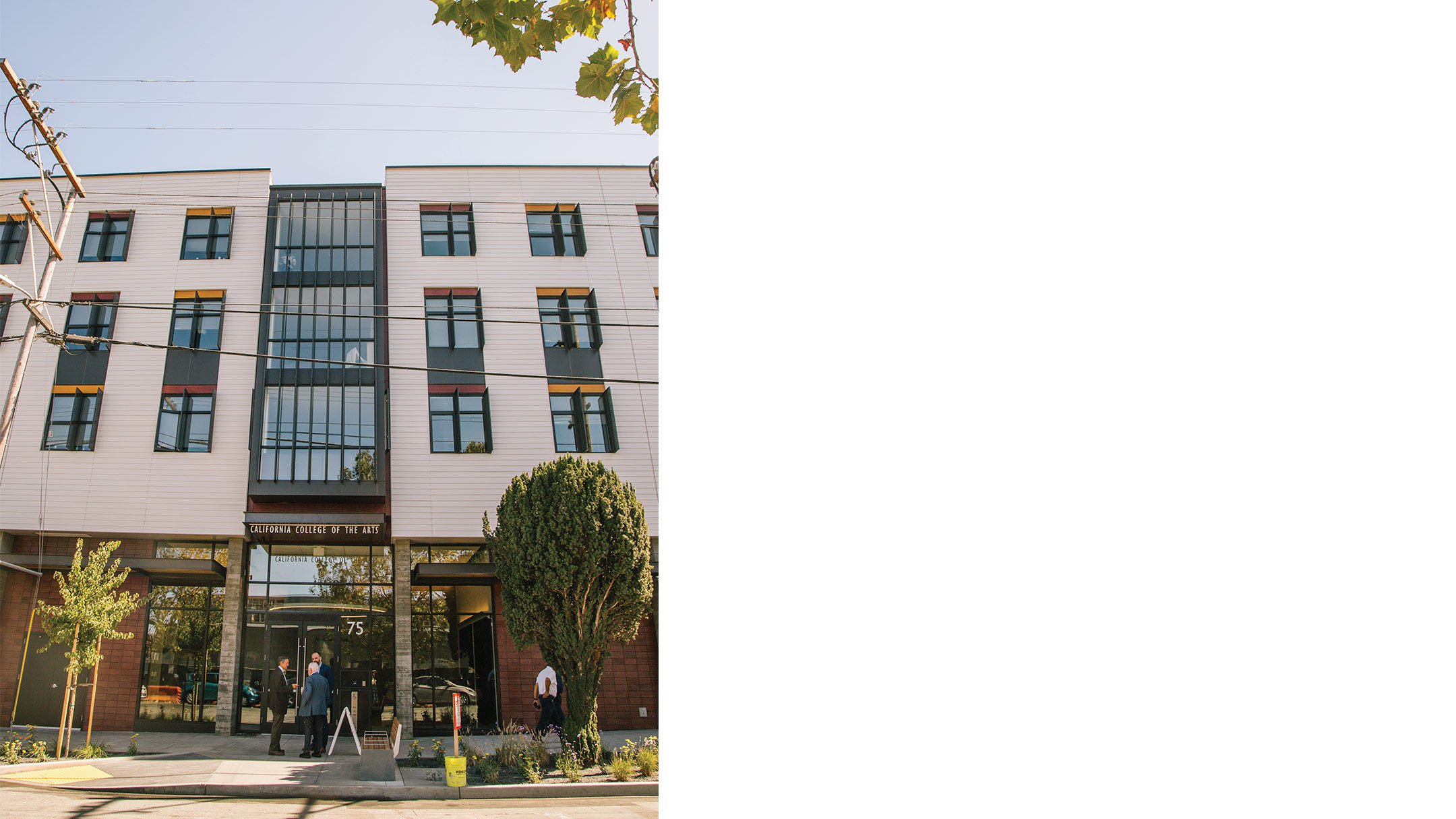 CCA announces plans to expand its campus in San Francisco and selects Studio Gang to lead the design of the new campus.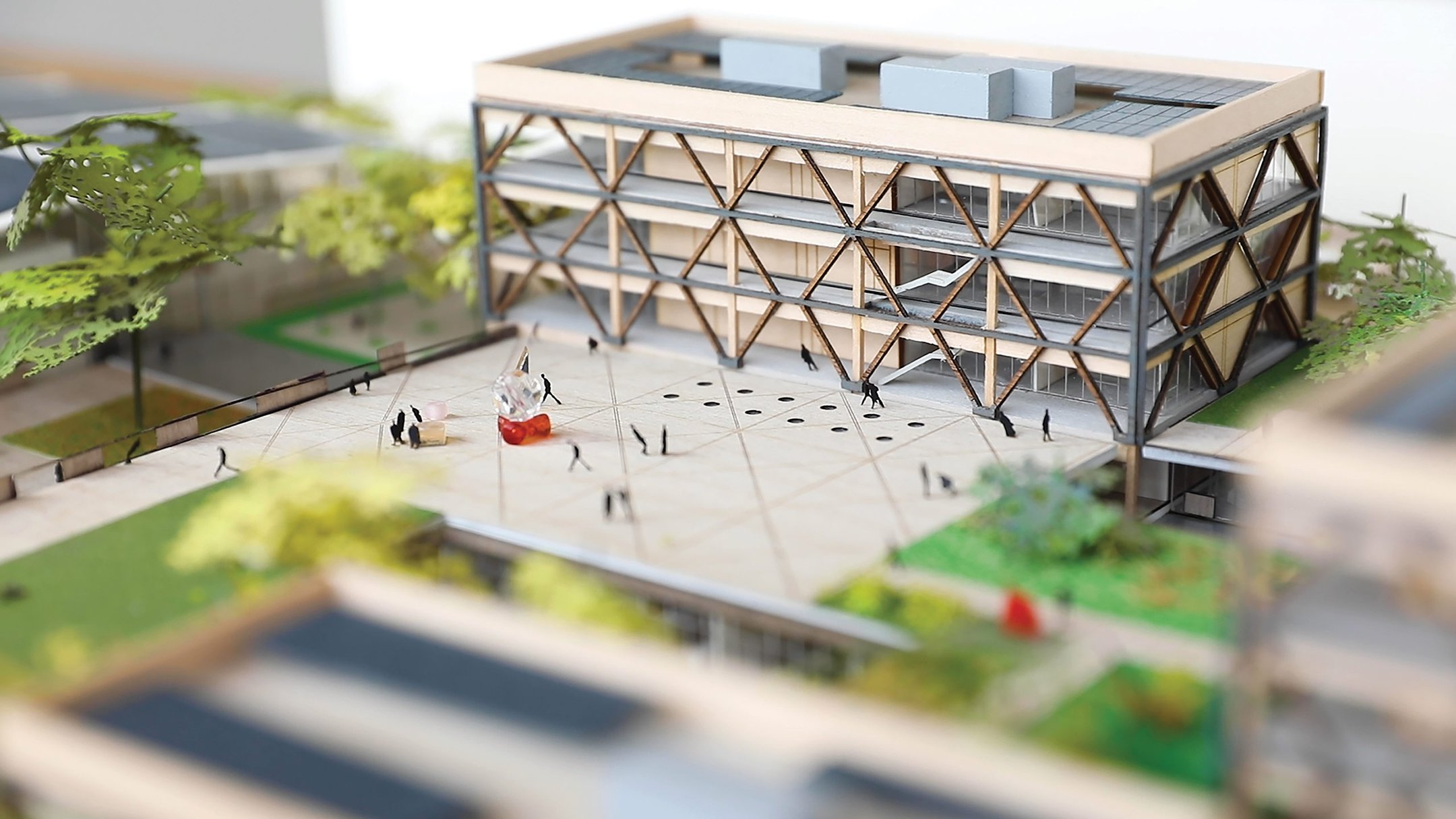 The college purchases a 2.5-acre vacant lot from Greyhound Lines, Inc. in San Francisco—the future site of its campus expansion.
The college celebrates the opening of the San Francisco campus, formerly a Greyhound bus depot, giving a permanent home to the college's Architecture, Design, and Humanities and Sciences programs.
Macky Hall is placed on the National Register of Historic Places. Macky Hall and other historic buildings will be preserved, leaving a lasting legacy in Oakland.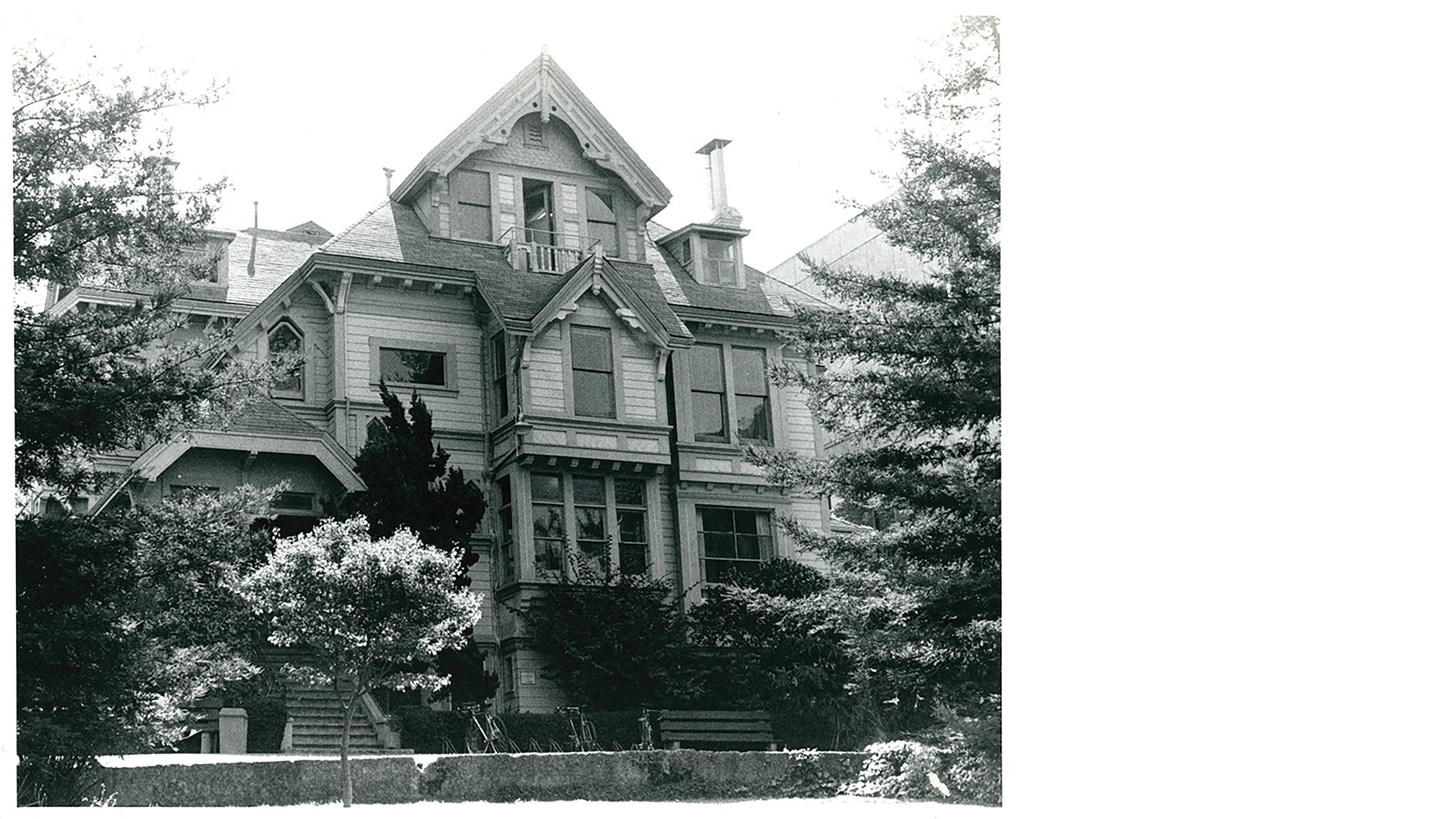 Founder Frederick H. Meyer purchases the 4-acre James Treadwell estate in Oakland and leads a crew of students, faculty, and alumni that transform the rundown estate into a campus.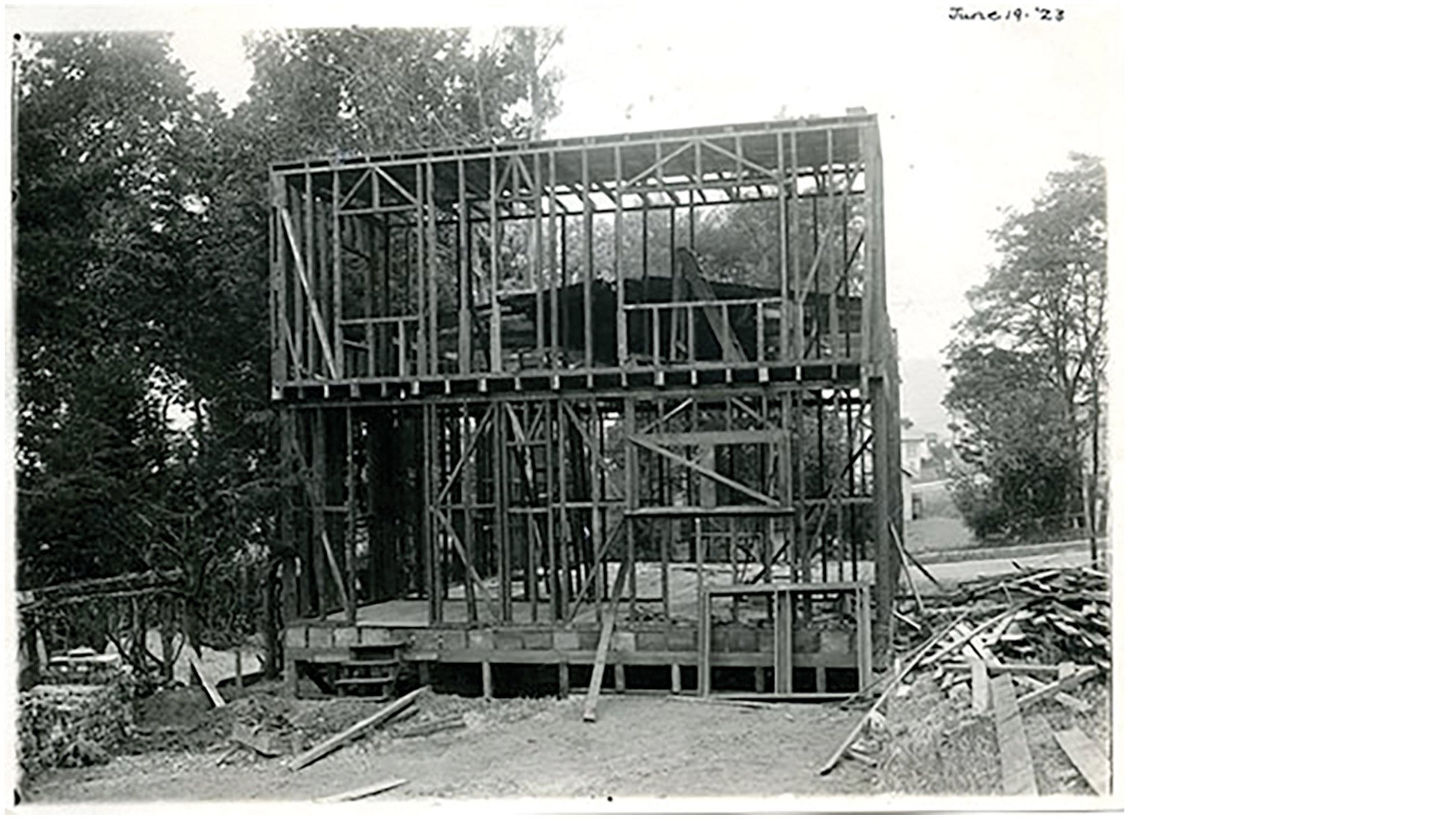 The school relocates to 2119 Allston Way, the site of the old Berkeley High School.
Having outgrown its original location at The Studio Building in Berkeley, the school moves to a new home at 2130 Center Street in Berkeley.
German-born cabinetmaker and arts educator Frederick H. Meyer establishes the School of the California Guild of Arts and Crafts in The Studio Building on Shattuck Avenue in Berkeley.