Jewelry maker and sculptor Joyce J. Scott will receive an honorary doctorate degree from California College of the Arts at the 112th Commencement Ceremonies on Monday, May 20, at the Sydney Goldstein Theater in San Francisco.
Scott, a 2016 MacArthur Fellow and 2019 Smithsonian Visionary Artist, will deliver remarks at the undergraduate ceremony and will also be honored at a private reception the Saturday before. Vinitha Watson, a CCA distinguished alumna and founder of Zoo Labs, will deliver remarks at the college's master's ceremony.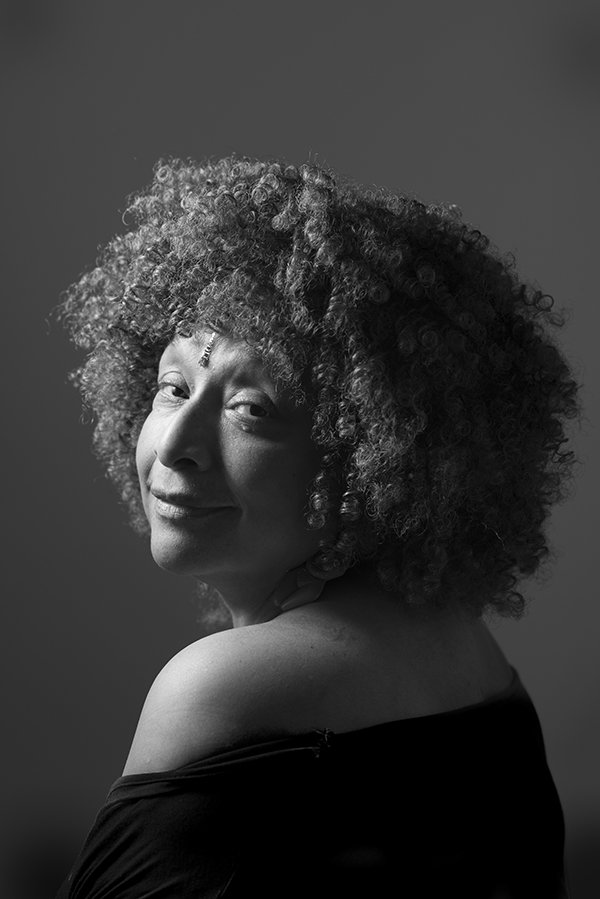 Scott is best known for her provocative beadwork and glass sculptures addressing racism, sexism, and violence. She uses free-form bead weaving techniques, blown glass, and found objects to craft elaborate pieces that are recognized as both fine art and social activism. Her largest exhibition to date, Harriet Tubman and Other Truths (2017), included a 10-foot-tall avatar of the abolitionist and political activist, as well as a 15-foot earthen sculpture of Tubman that Scott intended to disintegrate over time.
"Joyce Scott confronts historical and present-day social injustices through her extraordinary body of work, shining a light on some of our world's greatest challenges," said Stephen Beal, president of CCA. "As one of the most diverse colleges in the United States, CCA is committed to social change and addressing systems of oppression. Joyce lives these values and demonstrates the critical role artists serve in creating social and political change."
About Joyce J. Scott
Joyce J. Scott has established herself as an innovative visual and performance artist over the past 50 years. Her art takes on a wide range of forms, from intricate beadwork to large-scale outdoor installations. Scott is part of a long line of makers skilled in using a variety of media. An African American, feminist artist, she repositions craft as a forceful stage for social commentary.
Scott has been awarded prestigious honors from the National Endowment for the Arts, the Louis Comfort Tiffany Foundation, Anonymous Was a Woman, and the American Craft Council, among others. She has also received a MacArthur Fellowship and a Smithsonian Visionary Award. Her work is featured in museums across the country, including the Smithsonian American Art Museum, Washington, D.C.; Metropolitan Museum of Art, New York; Philadelphia Museum of Art, Pennsylvania; and the Baltimore Museum of Art, Maryland. Scott has been selected for residencies and has exhibited, performed, and taught internationally.
Scott received her Bachelor of Fine Arts from the Maryland Institute College of Art and her Master of Fine Arts from the Instituto Allende in Mexico. She lives in Baltimore, where she was born and raised.
About California College of the Arts
Founded in 1907, California College of the Arts (CCA) educates students to shape culture and society through the practice and critical study of art, architecture, design, and writing. Benefiting from its San Francisco Bay Area location, the college prepares students for lifelong creative work by cultivating innovation, community engagement, and social and environmental responsibility.
CCA offers a rich curriculum of 22 undergraduate and 11 graduate programs in art, design, architecture, and writing taught by a faculty of expert practitioners, and attracts promising students from across the United States and from 55 countries around the world. Graduates are highly sought-after by companies such as Pixar/Disney, Apple, Intel, Facebook, Gensler, Google, IDEO, Autodesk, Mattel, and Nike, and many have launched their own successful businesses.
CCA is creating a new, expanded college campus at its current site in San Francisco spearheaded by Studio Gang architects. The new campus design will be a model of sustainable construction and practice; will unite the college's programs in art, crafts, design, architecture, and writing in one location to create new adjacencies and interactions; and will provide more student housing than ever before.