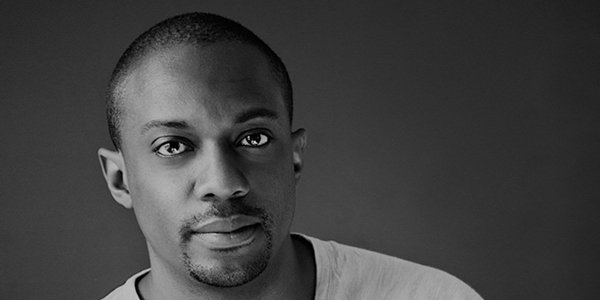 San Francisco, CA—October 8, 2018—California College of the Arts (CCA) is proud to lead the For Freedoms' 50 State Initiative in the Bay Area—working with major arts and cultural organizations across the region to increase voter registration, voter access, and engagement in the broader practices of democracy. A slate of programming, including town halls, exhibitions, sign-making workshops, and community events, will take place at CCA's San Francisco and Oakland campuses this fall. CCA has also collaborated with other Bay Area art institutions to serve as civic forums for action and discussions of values, place, patriotism, and the importance of voting. Additionally, CCA's San Francisco campus is now a voter registration and polling site serving San Francisco citizens both on and off campus.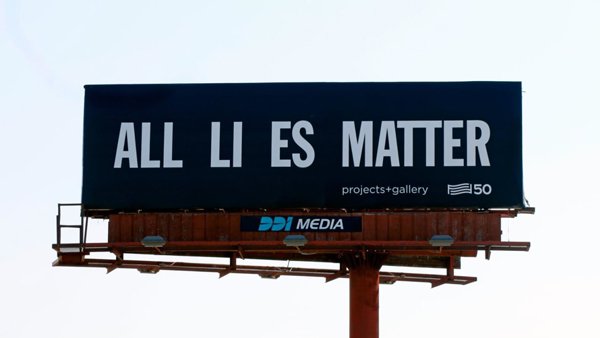 "Civic engagement is critical to the education of artists, designers, architects, and scholars at CCA," says Tammy Rae Carland, CCA provost. "Hank Willis Thomas has energized creative practitioners across the country to contribute their voices, art, and advocacy to our democracy through his For Freedoms' 50 State Initiative, and we are thrilled to welcome him back to campus this fall."
In conjunction with the program, CCA announces the appointment of Thomas as its first Creative Citizenship Fellow. Thomas will visit CCA's San Francisco and Oakland campuses from October 22–26, 2018. He will facilitate a town hall meeting, attend the opening reception for Take Action at CCA Hubbell Street Galleries, engage with CCA students, and energize civil, non-partisan conversations ahead of the November midterm elections.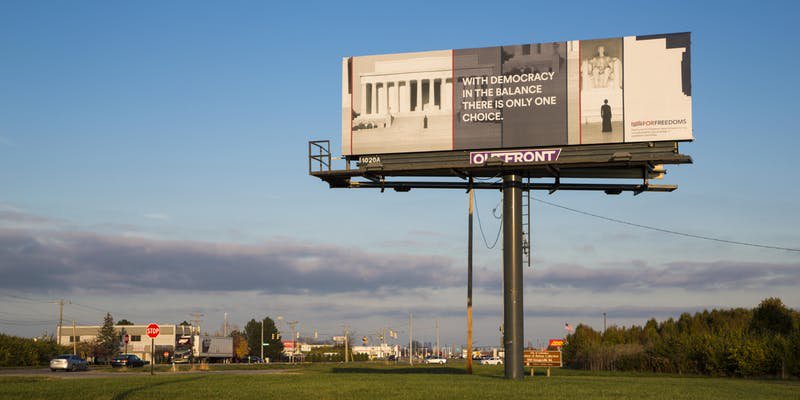 In spring 2018, CCA, along with the Maryland Institute College of the Arts (MICA), worked with For Freedoms to establish the For Freedoms Residency in Creative Citizenship. At its core, this joint residency is an artistic and organizational strategy for the two colleges to build frameworks for democratic participation on their respective campuses and in their local communities, and to extend this work to other colleges, universities, and arts organizations at a national level.
"As we reach across the country and engage with dozens of artists across communities more broad and vast than we could ever have imagined, we hope to be a bright spark in the torchlight of liberty," notes For Freedoms Co-Founder Hank Willis Thomas. "We are proposing a new manifest destiny. One that is not about destruction or conquest, but instead about creativity and collaboration. One not grounded in our sameness, but in our many differences."
Inspired by this initiative, CCA faculty, staff, and students have also launched the Creative Citizens in Action series, featuring events and programming that promote civic participation, discourse, and action for social and cultural change. Through Creative Citizens in Action, CCA aims to deepen its commitment to social justice, increase participation in civic discourse, and recognize the importance of being responsive—and responsible—to our communities.
Upcoming CCA / For Freedoms' 50 State Initiative Events:
Creative Citizenship Fellow: Hank Willis Thomas
Fall 2018 | On campus: October 22–26, 2018
CCA San Francisco and Oakland campuses
Take Action / A For Freedoms Exhibition
5:30–7:30pm, October 23, 2018
CCA Hubbell Street Galleries, 161 Hubbell Street, San Francisco
On view: October 16–November 16, 2018
All Along the Watchtower / A For Freedoms Student Initiative
5:30-7:30pm, October 23, 2018
CCA Hubbell Street Galleries, 131 Hubbell Street, San Francisco
On view: October 22–November 9, 2018
This course-based presentation features work by CCA undergraduate and graduate students who are called to action, observing, and participating in the structures and ephemera of American resistance in the Bay Area. This exhibition is organized by CCA Fine Arts faculty members Kim Anno and Susanne Cockrell.
Embrace Your Freedoms / Know Your Rights: A For Freedoms Town Hall
7pm, October 25, 2018
CCA Nave Alcove, 1111 Eighth Street, San Francisco
Would you know what to do if your rights, or the rights of others, were being violated?
The surest way to protect your freedoms is to know your rights. In this open public forum and interactive training, artists, legal experts, activists, and community members come together to scrutinize a range of situations to dispel the mystery and embrace our freedoms. Organized and moderated by Aaron Gach in collaboration with the National Lawyers Guild. Featuring an introduction by Creative Citizenship Fellow Hank Willis Thomas.
Beyond the Mid-Terms: CCA / MICA / For Freedoms Residency in Creative Citizenship Panel & Luncheon
3–4:30pm, November 8, 2018 (panel)12:30–1:30pm, November 9, 2018 (luncheon)
Fullerton Hall, Art Institute of Chicago.
MICA, CCA, and For Freedoms will hold a panel discussion on Artists, Designers, Citizens and a follow-up luncheon at the 2018 Association of Independent Colleges of Art and Design (AICAD) Symposium in Chicago. The purpose of these presentations will be to engage other art and design institutions and organizations in this initiative.
About For Freedoms
Founded in 2016 by alumnus Hank Willis Thomas (MFA Fine Arts, MA Visual and Critical Studies 2004) and artist Eric Gottesman, For Freedoms is a platform for civic engagement, discourse, and direct action for artists in the United States. Inspired by Norman Rockwell's 1943 paintings of the four universal freedoms articulated by Franklin Delano Roosevelt in 1941—freedom of speech, freedom of worship, freedom from want, and freedom from fear—For Freedoms seeks to use art to deepen public discussions of civic issues and core values, and to clarify that citizenship in American society is deepened by participation, not by ideology. For Freedoms is part of a rich history of artists employing means of mass communication to provoke political discourse. For Freedoms believes art and artists play an important role in galvanizing our society toward a more representative and transparent government.
About the 50 State Initiative
This year, For Freedoms launched its 50 State Initiative, a new phase of programming to encourage broad participation and inspire conversation around November's midterm elections. Building off of the existing artistic infrastructure in the United States, For Freedoms has developed a network of over 300 artists and 200 institutional partners who will produce nationwide public art installations, exhibitions and local community dialogues in order to inject nuanced, artistic thinking into public discourse. Centered around the vital work of artists, For Freedoms hopes that these exhibitions and related projects will model how arts institutions can become civic forums for action and discussion of values, place, and patriotism.