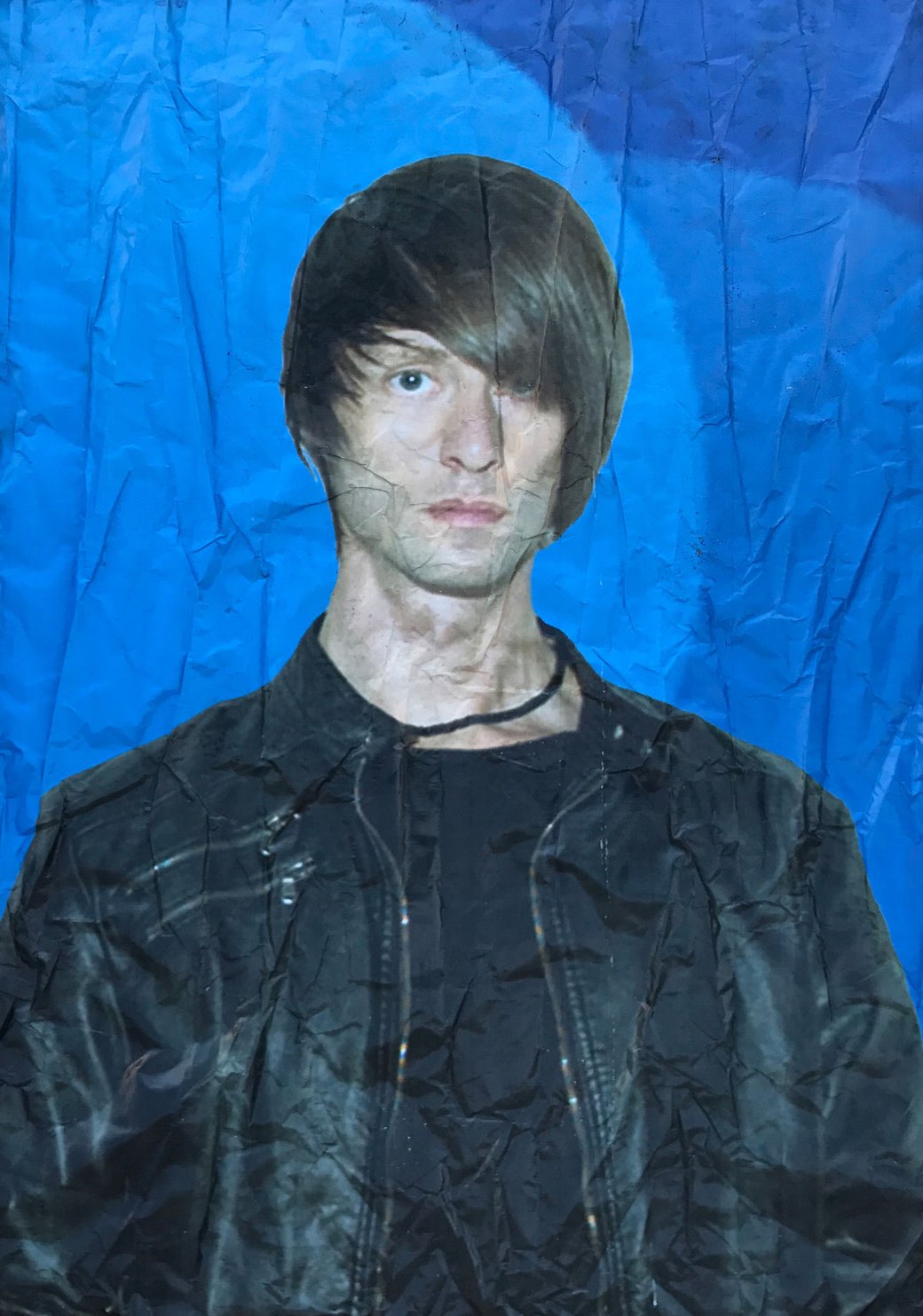 On view June 1 through July 29, 2017
San Francisco, CA—April 27, 2017—Continuing to introduce important artists to Bay Area audiences, CCA Wattis Institute for Contemporary Arts will present Patrick Jackson: KNOW YER CITY, a commissioned mixed-media installation by the Los Angeles–based artist; and Candy Jernigan: A Couple of Pencils and Some Paper, an exhibition focusing on the late artist's drawings and works on paper. The two concurrent solo exhibitions are free, open to the public, and on view June 1 through July 29, 2017.
Maze-like Stage Sets Depict Cityscapes, Billboards, and Public Art
Los Angeles native Patrick Jackson works as both a collector and a maker to create crowded, immersive mixed-media environments. Whether compiling found objects, setting a scene for a presumed homicide, or sculpting visceral and scarred ceramics, he is invested in narrative and conceptual installations.
Jackson's work often considers the material nature of sculpture, particularly the memories, emotions, and values we ascribe to things. The relationship of physical objects in space and how viewers engage with and navigate an exhibition are other ongoing concerns for Jackson. For instance, his solo exhibition at Ghebaly Gallery, The Third Floor (2013), divided the gallery into three levels and included a cellar-like crawl space filled with oversized ceramic mugs containing an assortment of materials such as dirt clumps, soda-colored epoxy, and resin crystals.
For his Wattis exhibition, KNOW YER CITY, the artist will create a new site-specific work that "attempts to reproduce the body as a temporary object in an impermanent place," says Wattis associate curator Leila Grothe, who has co-curated the project with Wattis curator and head of programs Kim Nguyen. Filling the Wattis Institute's front gallery, the installation features large, stitched-together theater backdrops that create long corridors in the space. The maze-like set is punctuated with paintings of oversized faces—made from stretched vinyl salvaged from Los Angeles billboards—and framed black-and-white photographs depicting public sculpture in Los Angeles as well as images of Jackson in his one-bedroom apartment.
"Jackson is concerned with the object as a connotation of a thing, rather than the thing itself," says Grothe. "His Wattis installation can be thought of as a stand-in inside of a stand-in, or a structure without a story."
Jackson (b. 1978, Los Angeles) graduated from the San Francisco Art Institute (2002) and received an MFA from the University of Southern California (2007). This summer he will participate in Momentum 9: Nordic Biennial of Contemporary Art, on view in Norway. He has presented solo exhibitions at Ghebaly Gallery in Los Angeles, Nicole Klagsbrun in New York, and Galerie Vallois in Paris.
New York Artist's Drawings a Paean to East Village of the 1980s
American artist Candy Jernigan, who died in New York in 1991 at the age of 39, is known for her sculptures, drawings, and collages imbued with incisive social commentary. Her work often incorporates maps, landscapes, or discarded objects she found on the street, such as cigars (Two of a Kind, 1987), plastic crack vials (Found Dope: Part II, 1986), and countless scraps of paper. Other works take the form of single-edition books annotated with diaristic writing.
Jernigan first worked as a set and costume designer in Provincetown, Massachusetts, before moving to New York City's East Village in the 1980s. There she fell in with a group of writers, musicians, and theater artists that included composer Philip Glass, whom she later married. It was during this period she began obsessively collecting objects—mostly cast-off, everyday items—and creating a meticulous archival system for them as a way of documenting daily life.
Curated by Wattis Institute director and chief curator Anthony Huberman with associate curator Leila Grothe, Jernigan's Wattis presentation will feature approximately 80 works on paper spanning 1980 to 1991, including drawings of bottle caps, bugs, leaves, Cheez Doodles, and other things the artist picked up off the ground. "Jernigan's work tells the story of a life spent turning mundane objects into evidence, and, by extension, into poetic bits of social commentary," says Huberman.
Also included in the exhibition is Jernigan's Vessels series. During the last few weeks of her life, the artist worked late into the night on more than 60 works on paper that featured a single vase, a cup, a bowl, or a pitcher. Each was set against a washed-out colored background, some with pulled-back curtains painted near the top two corners. "To me, this work is about fragility," Huberman says. "Bodies are fragile, drawings are fragile, memories are fragile, even cities are fragile. If monuments or memorials are meant to counteract fragility, Jernigan chose to preserve it—even caress it—with a couple of pencils and some paper."
Jernigan (b. 1952, Miami; d. 1991, New York) studied at the Pratt Institute, Brooklyn. She showed her work in exhibitions at Greene Naftali Gallery in New York (2014) and Dance Theater Workshop in New York (1989 and 1985). Her work has also been included in major exhibitions such as America Is Hard to See at the Whitney Museum of American Art, New York (2015), and There Will Have Been: Art, Love & Politics in the 1980s at the Museum of Contemporary Art, Chicago (2012).
Both solo exhibitions will include a gallery brochure featuring original curatorial essays.
About the CCA Wattis Institute for Contemporary Arts
Founded in 1998 at California College of the Arts in San Francisco and located a few blocks from its campus, CCA Wattis Institute for Contemporary Arts is a nonprofit exhibition venue and research institute dedicated to contemporary art and ideas. As an exhibition space, it commissions and shows new work by emerging and established artists from around the world. Recent solo exhibitions include Howard Fried: Derelicts; Laura Owens: Ten Paintings; Jos de Gruyter & Harald Thys: Tram 3 (which traveled to MoMA PS1); Josephine Pryde: Lapses in Thinking by the Person I Am (which traveled to ICA Philadelphia and earned Pryde a 2016 Turner Prize nomination); Sam Lewitt: More Heat Than Light (which traveled to Kunsthalle Basel and the Swiss Institute, New York); and Ellen Cantor: Cinderella Syndrome (which traveled to Künstlerhaus Stuttgart).
As a research institute, the Wattis dedicates an entire year to reflecting on the work of a single artist, which informs a regular series of public programs and publications involving the field's most prominent artists and thinkers. The current featured artist is David Hammons; past seasons featured Joan Jonas and Andrea Fraser. For more information, visit wattis.org.
The CCA Wattis Institute program is generously supported by San Francisco Grants for the Arts; by Leadership contributors Patricia W. Fitzpatrick, Daniel and Manizeh Rimer, Kaitlyn and Mike Krieger, Komal Shah and Gaurav Garg, and Sonya Yu and Zack Lara; and by CCA Wattis Institute's Curator's Forum. Phyllis C. Wattis was the generous founding patron.