Last November, forty-one students from the second-year Innovation Studio took an exciting trip to Hong Kong and Shenzen with Professors Andy Dong and Robert von Goeben to get a closer look at manufacturing and product innovation. Student Joyce Lu describes that she went into the trip understanding that U.S. companies often do research and development for products domestically and then outsource manufacturing to China, but she was unsure of how that bridge happens. Seeing the actual sites where production happens—and learning about the negotiations that lead to it—were at the heart of the trip's purpose.
Professor of Design Strategy Andy Dong, who is also DMBA's chair, wants his students to have firsthand, interactive experience to give form to production options. Dong's own background in design and research has taken him all over the world. His students are introduced to Design Strategy as a global subject that encompasses collaboration, innovation, and entrepreneurial partnerships across borders. His goal with trips like this is to balance classroom discussions on product development and manufacturing with exposure to a global supply chain that delivers products at scale.
"We shouldn't limit ourselves to thinking 'made local' or 'made global,' but rather 'made where it makes sense.'"
Chair of MBA in Design Strategy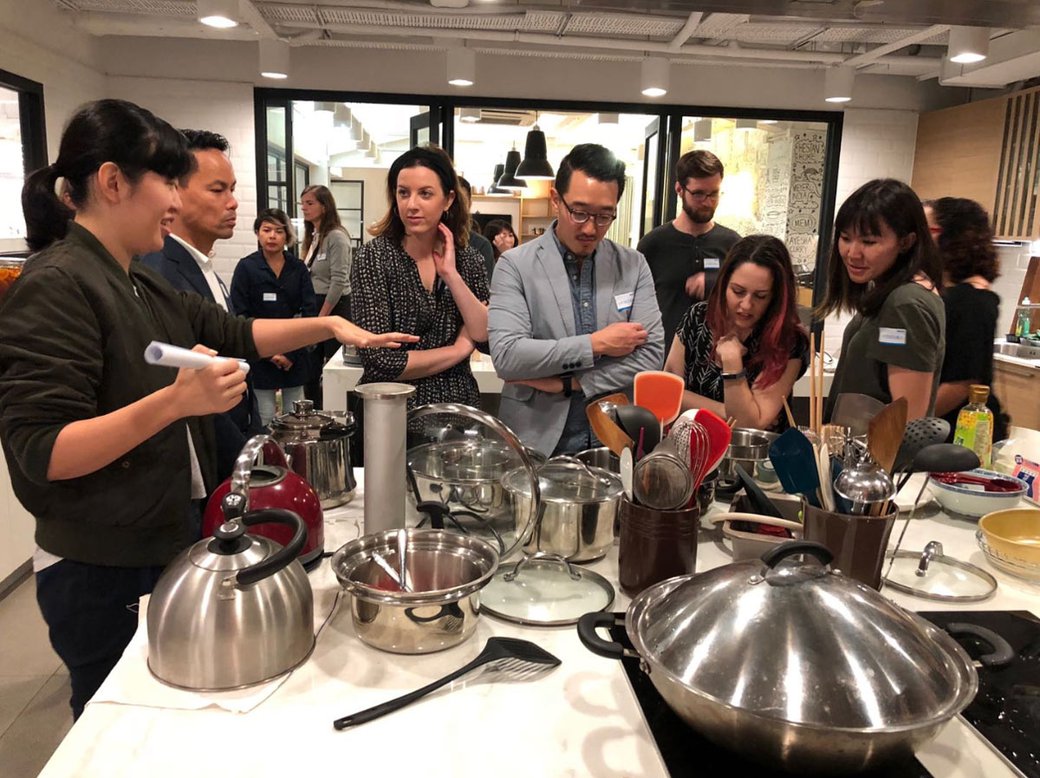 They visited the Meyer Innovation Factory, Brinc, Ecico, Zowee, and Shenzhen Valley Ventures, among other sites. Students asked these producers, both small and large, "Where do you see production going in the future?" The assumption was that producers wanted to do enormous runs for well-established companies, but students were delighted to hear, from company after company, that they want to produce a greater variety of goods and start projects with companies they can grow with. This is great news for students motivated to introduce innovative products. Producers said they're open to small runs, new designers, and even financing projects. This reinforced for students that production is possible and accessible, even for small projects.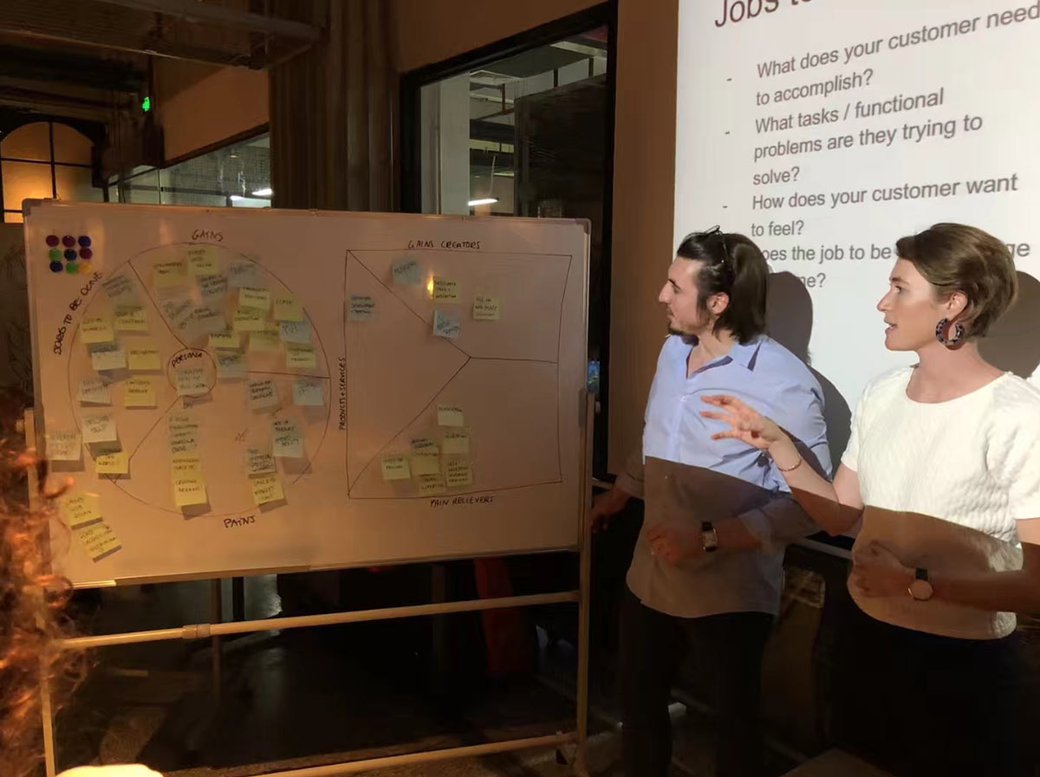 While students learned from their hosts, they also had knowledge and analytical work to share from their coursework. At the Meyer Innovation Factory, the students leveraged their own industry experience, as well as knowledge and skills from Market Insight Studio and Innovation Studio, to form, price, and position new cookware sets with MJ Truong, department lead for Meyer's Innovation Factory. At Shenzhen Valley Ventures, a student group led an interactive business model analysis with the principals, starting from a 'jobs-to-be-done' discussion, through a competitive position analysis, and culminating in a value proposition for a new business unit. This exchange was of real value to both parties and was the value-add Dong and von Goeben relayed to the host companies to gain student access to the companies. The presentations were very well received, and as Lu described, students were excited to interface with real clients and discover firsthand that the skills they're learning in the classroom are applicable and valued in industry.
This is the beginning of an exciting new curricular development area for the MBA in Design Strategy program. We intend to foster a heightened awareness that, while competitors can come from anywhere, and external environments can test multiple elements of a firm's business model simultaneously, new opportunities can often arise from complex challenges. Andy Dong and his team are already in the early stages of planning for future trips that will focus on fair trade, sustainable manufacturing, and manufacturing in emerging economies such as Vietnam.