Each May, CCA pays tribute to its graduating students through a multi-day commencement exhibition presented alongside program-specific thesis exhibitions and events, all showcasing an impressive and expansive range of high-quality work from across the college's four academic divisions.
When the COVID–19 pandemic hit the U.S. earlier this year, CCA was forced to close its campuses for the remainder of the semester and move classes online, sidelining these important and anticipated rites of passage. It became essential for the college to find a way to celebrate the students and their remarkable progress during such a pivotal time. Enter: The Class of 2020 Showcase—an interdisciplinary digital display highlighting the work of over 300 graduating students in CCA's 22 undergraduate and 11 graduate programs.
Although the CCA community can't gather together physically right now, the Class of 2020 Showcase is an opportunity for a wider audience to celebrate this extraordinary group of students—both collectively and individually—while we're at home.
Not sure where to start? Check out some of these featured sections or dive in and explore the showcase by division, program, or student!
Admire this year's Curator's Picks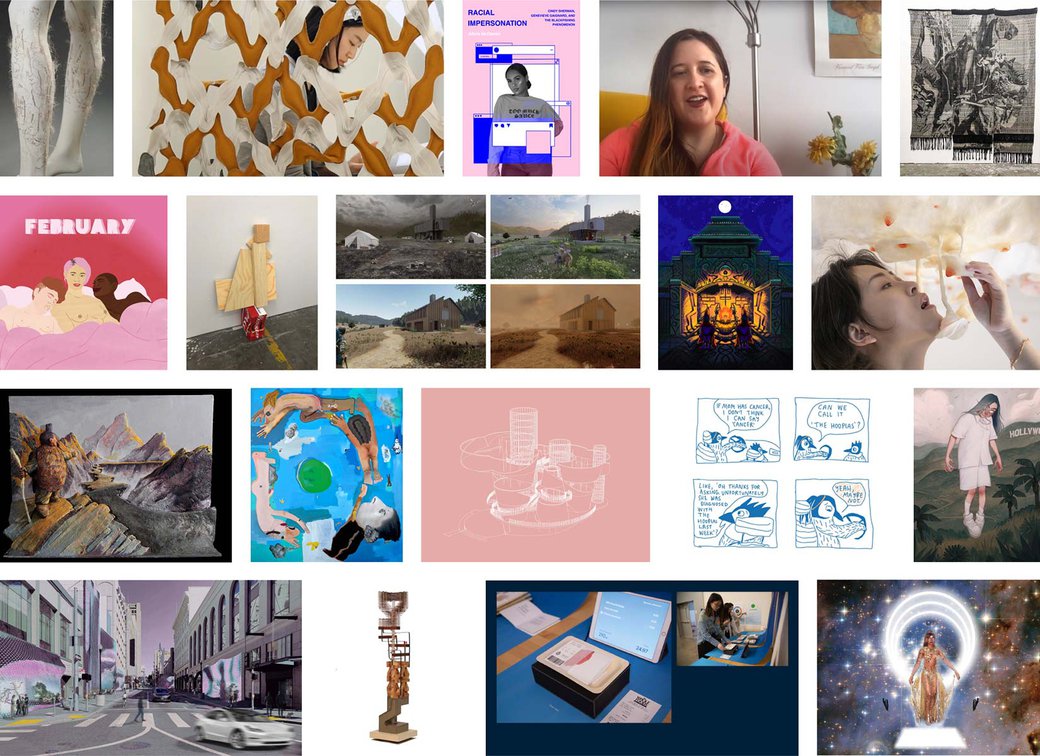 For a "highlights reel" of the Class of 2020 Showcase, start with this year's Curator's Picks, an array of 47 works by CCA's graduating students across disciplines selected to receive special recognition by four divisional curators. Accompanied by a curatorial statement by each of the faculty-curators, these picks offer a bird's-eye view of the wide-ranging talents of CCA's 539 graduating students.
Venture over to program-specific satellite sites
Many of CCA's programs created satellite websites to explore their graduating students' work as a whole through exhibitions or senior thesis shows.
Survey the work of 24 talented MFA Fine Arts graduates through the program's new website, ccamfa.art, or delve into the increasingly relevant work of the BFA in Interaction Design program through In the not so distant future (online through May 23), senior thesis work that explores the future of health and wellness, the environment, education, and much more.
Miss the Wattis Institute for Contemporary Arts? Explore the MA in Curatorial Practice Class of 2020's online project The Word for World is Forest, featuring the works of Sofía Córdova, Beatriz Cortez, Candice Lin, Allison Smith, and Patrick Staff. Originally scheduled as a physical exhibition, the students pivoted to an online project when the shelter-in-place order took effect and their exhibition was indefinitely postponed. Peruse the project on the Wattis website through images of the artwork, a curatorial essay, a downloadable exhibition catalog, and video interviews with the artists, or explore it virtually through a digital rendering of the Wattis gallery.
Beginning Friday, May 15, check out the BFA in Graphic Design program's aptly named virtual showcase, Work From Home, or the MFA in Design program's thesis exhibit, Infinite Flatness, which explores the boundaries (or lack thereof) of digital space and the loss of physical presence precipitated by the COVID–19 pandemic. On May 16, see the collective work of the next generation of world-class illustrators in the Illustration program's graduation show. And on June 1, visit the MBA in Design Strategy's new Medium website, DMBA: here + now, a new ongoing project from the program showcasing student work.
Freely explore work representative of CCA's four academic divisions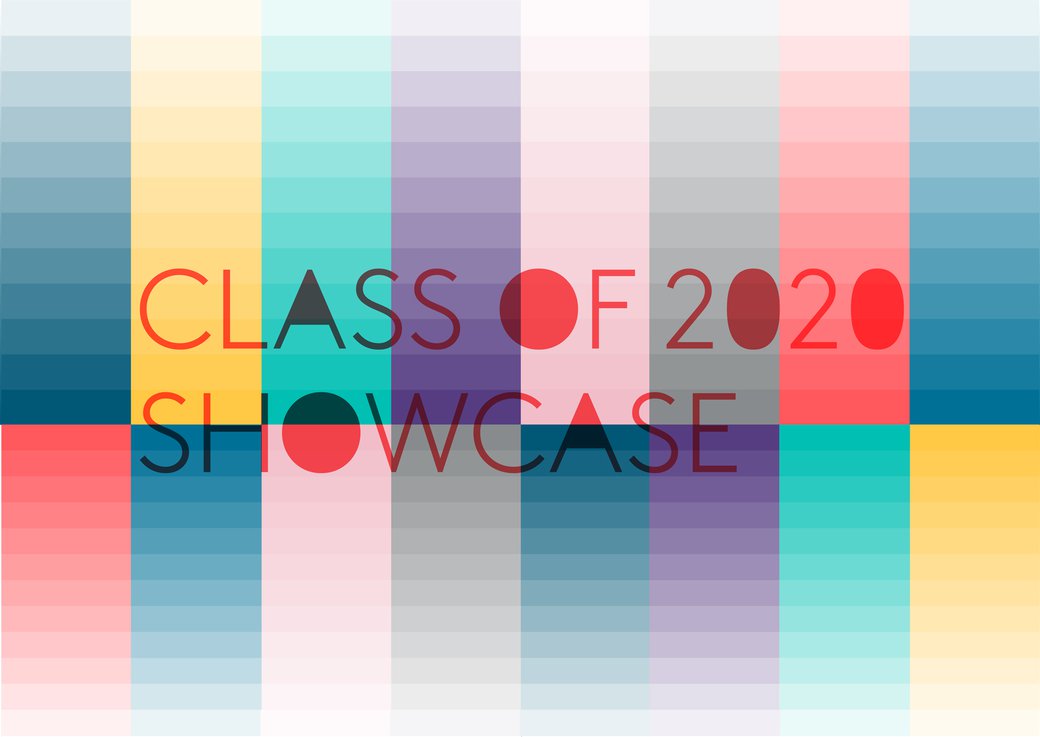 You can also dive into individual programs, or find emerging talents through student profiles. With work from over 300 CCA graduating students, the Class of 2020 Showcase is extensive, but also completely scalable. Visitors can see all student work across the college's four divisions (Architecture, Design, Fine Arts, and Humanities and Sciences), filter a step further to one of the college's 33 academic programs, or get a close-up look at the culminating work and inspiration of each individual student.