Is CCA still committed to craft? The concern was raised by several who participated in early discussions about CCA's campus expansion and unification in San Francisco. Would the profile of some programs most closely associated with craft and making—such as glass, ceramics, printmedia, jewelry and metal arts, textiles, and several others currently based in Oakland—be diminished in the transition to a new campus?
"The concept of rooting the education in making has always been part of the college's history," says CCA President Stephen Beal. "In some respects, having a divided campus, with many fine arts programs in Oakland and design and architecture in San Francisco, separated that. Bringing our whole community together allows us to really double down on this idea of making across all of the disciplines."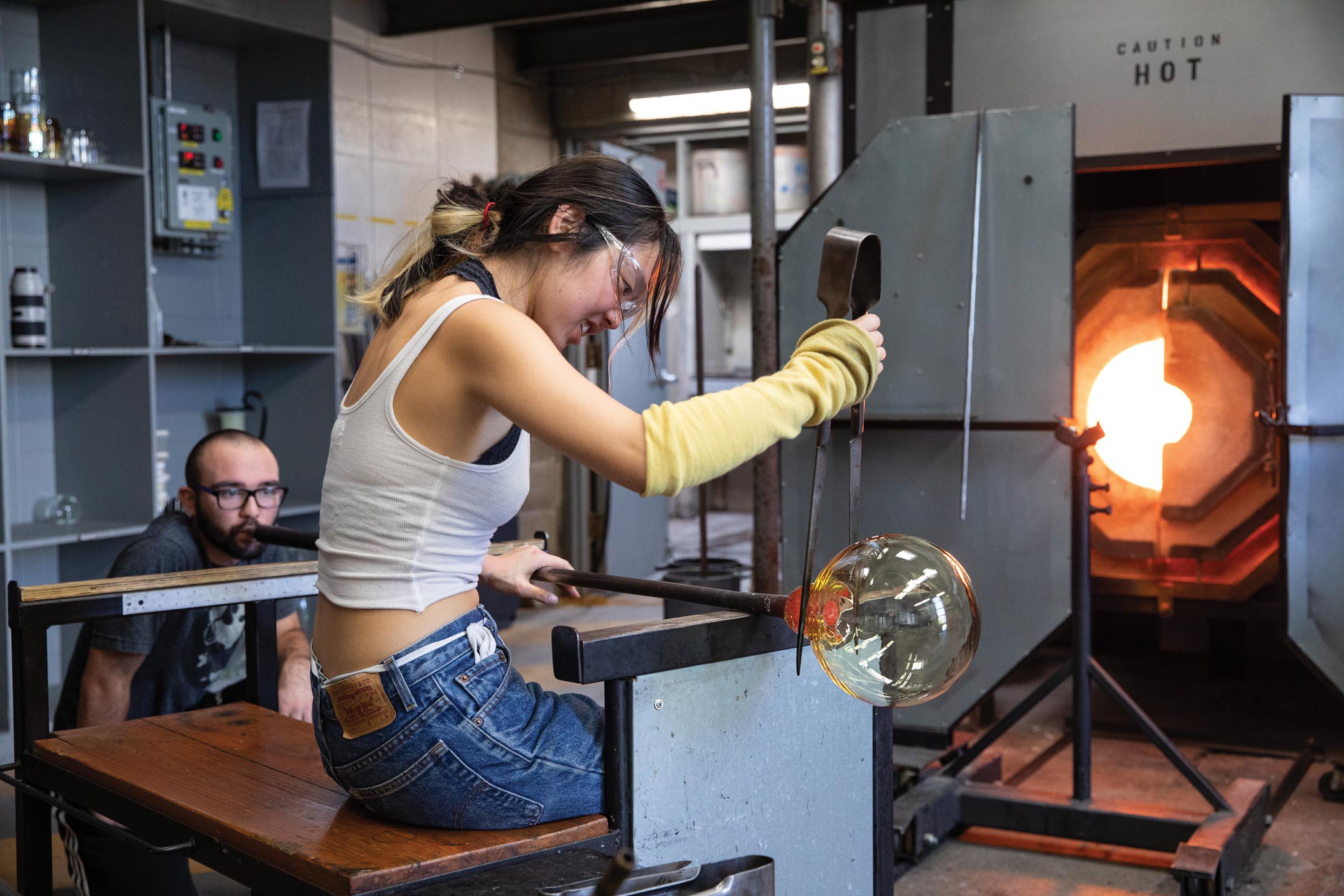 The new campus design not only considers how programs rooted in making can thrive in San Francisco, it recognizes their value in a digital age and ensures these fields are positioned to continue into the future. In an interview about the value of liberal arts education, Dean of Fine Arts Allison Smith spoke to the ongoing importance of making and materiality: "In art school we can ask really hard questions. Part of artistic research is to ask the questions people aren't asking and to make the connections between disciplines that haven't been made, leading to even more difficult or complex questions. To me, art schools are vitally important places in our culture that can hold space for questions and critique, and we do that while grappling with materiality and process, through both traditional and leading-edge ways of physical making and doing."
The move also provides a rare opportunity to reconsider the needs of today's (and tomorrow's) students, and to make use of advances in technology and inclusive design to improve safety, sustainability, and accessibility standards.
Glass: A case study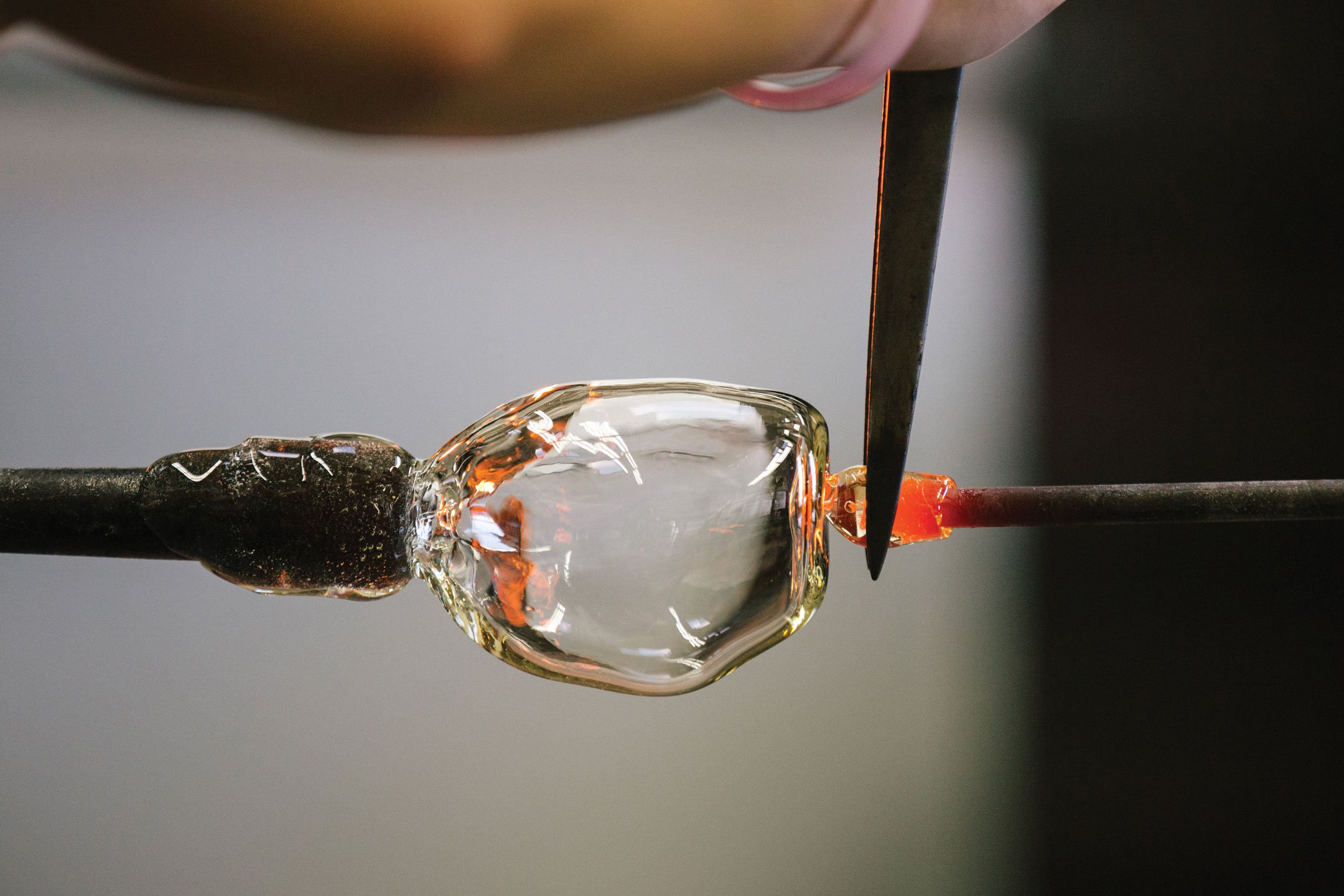 "The main advantage of moving to San Francisco is that it will make it easier to collaborate and partner with other fine arts programs, and even with programs in other divisions," says Nathan Lynch, chair of the Ceramics and Glass programs. "Our curriculum can be stretched out in many different directions to be broader, stranger, and more wonderful."
Yet, there's no denying that the experience of artmaking will be different following unification. "It's still a great loss for the Glass program to leave the Oakland campus and the autonomy we had over there," Lynch concedes. But he recognizes the advantages as well. "The proximity will allow us to add courses to the curriculum that we wouldn't have been able to offer if we just taught BFA Glass or fine art students. The current two-campus system makes these interactions difficult and awkward."
An interdisciplinary approach to the program's curriculum has already sparked new course ideas. An upper division course bringing together glass and architecture students is already underway (SiteGlass, taught by senior adjunct faculty members Elin Christopherson and Megan Werner), and discussions have started around developing courses in illustration, animation, and film that explore the artistic and utilitarian potential of glass-based screens and lenses. And being in a city that's a global hub of technology and material innovation has its own curricular and career advantages.
"The main advantage of moving to San Francisco is that it will make it easier to collaborate and partner with other fine arts programs, and even with programs in other divisions."
Ceramics and Glass Chair
Interactions can extend beyond specific courses, too. Students and faculty in other divisions can leverage the technical dexterity of lifelong practitioners, such as Glass Studio Manager Lancelot Fraser (BFA Glass 2010), in order to expand their own creative impact. He offers the example of a student in an interaction design course who might seek a blown-glass product for a project.
"Glassblowing takes years of practice," he says. "We could take our expertise and help them design and fabricate this object as a prototype, then give them a list of local studios they can hire to make more. We can help them figure out all that early legwork and provide an educational experience of working with a glass facility."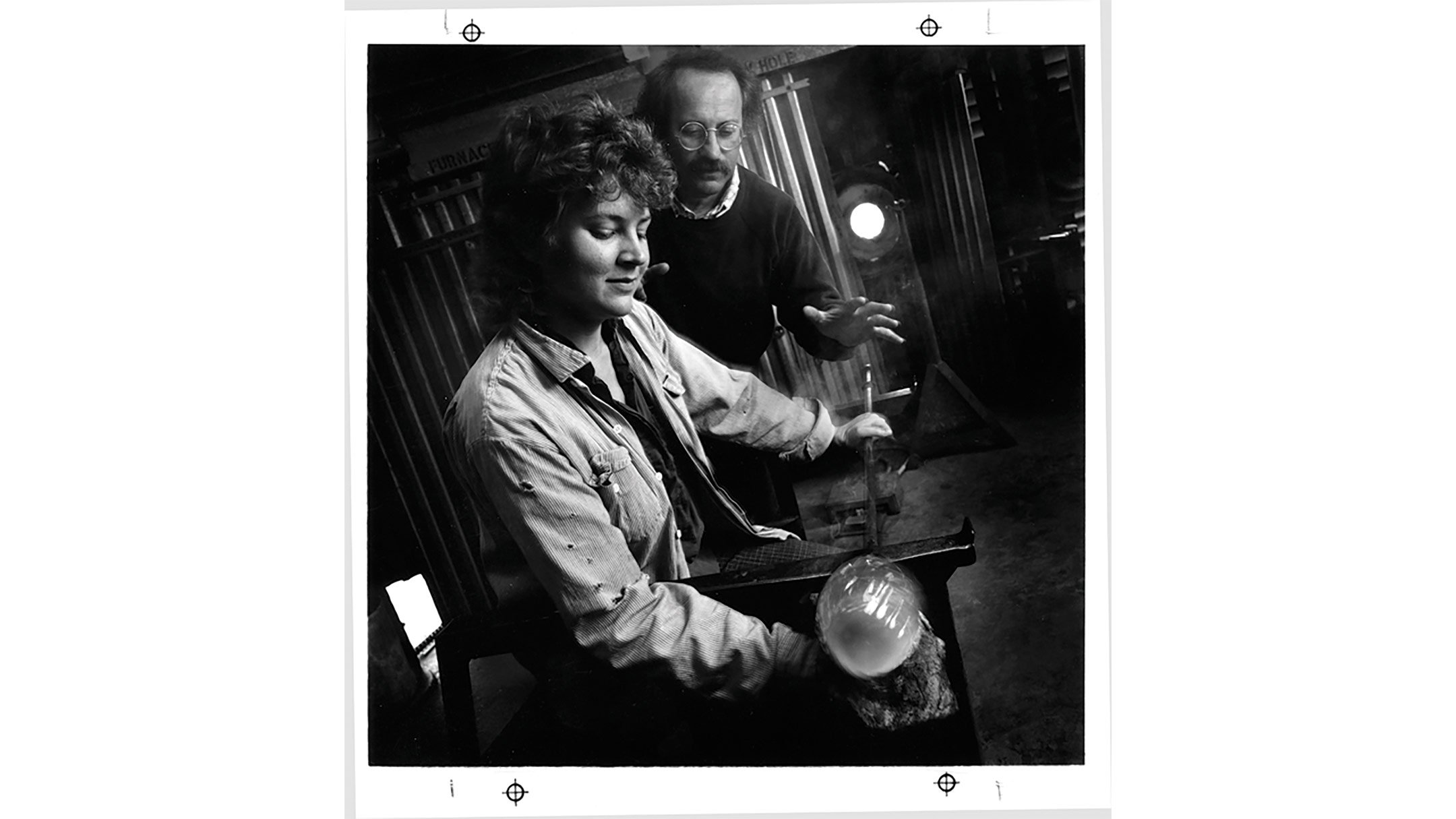 The planning of CCA's Double Ground campus expansion included years of research and revisions, and the deep expertise of practitioners and CCA studio managers like Fraser were essential to the process. Fraser has worked for several years with Jensen Architects, Studio Gang, Meyers+ Engineers, energy specialists, and others to figure out issues such as ventilation and flow rates of gas, water, electricity, and compressed air. Studio managers recorded data on how much energy tools and equipment were using, and advised on floor plans and equipment orientations that would best serve the campus's sustainability and flexibility goals. They determined which equipment might be moved and which would be more practical or efficient if new.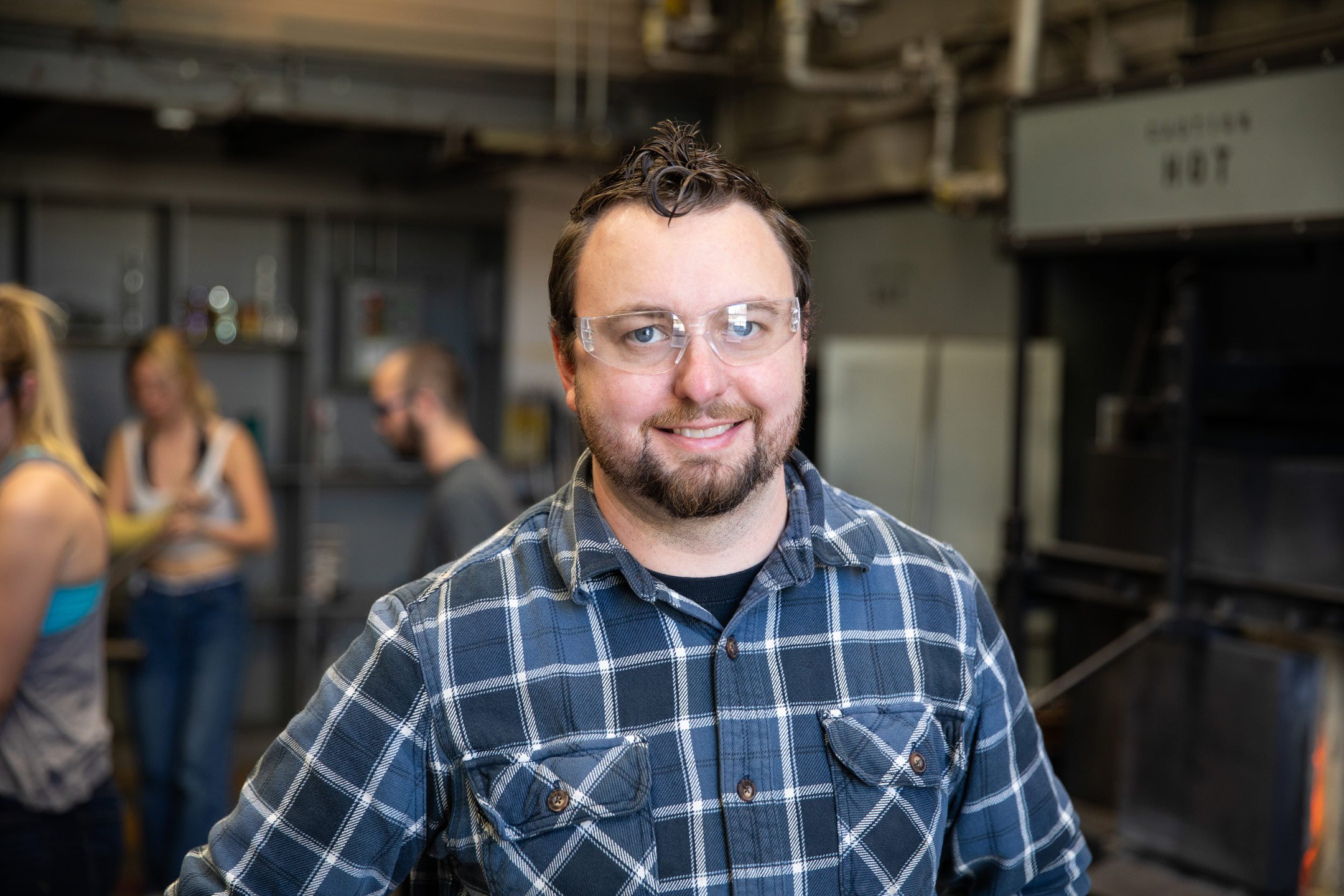 "It's been a collaboration between us, as the equipment material experts, and the architectural engineers sharing information and helping design these things together," Fraser says. "We are creating a studio that we envision versus being handed a room."
Double Ground will employ innovative processes for ventilation and energy reuse in the heavy making facilities, supporting sustainability goals. Recuperators on the glass-fired equipment will harvest heat and push that hot air back inside, significantly reducing gas intake. The glass spaces will have some of the most technologically advanced and state-of-the-art equipment on the market, such as an electric furnace designed for superior heat reclamation and atmosphere control.
Fraser notes that few glass programs remain, especially at the university level. "Glass is one of the first things they're dropping because they look at the energy consumption and how much it costs," he says. "Thankfully, CCA has seen the pattern of people closing down studios and came to the realization that, if we keep glass, we might be one of the only schools left on the West Coast that teaches it."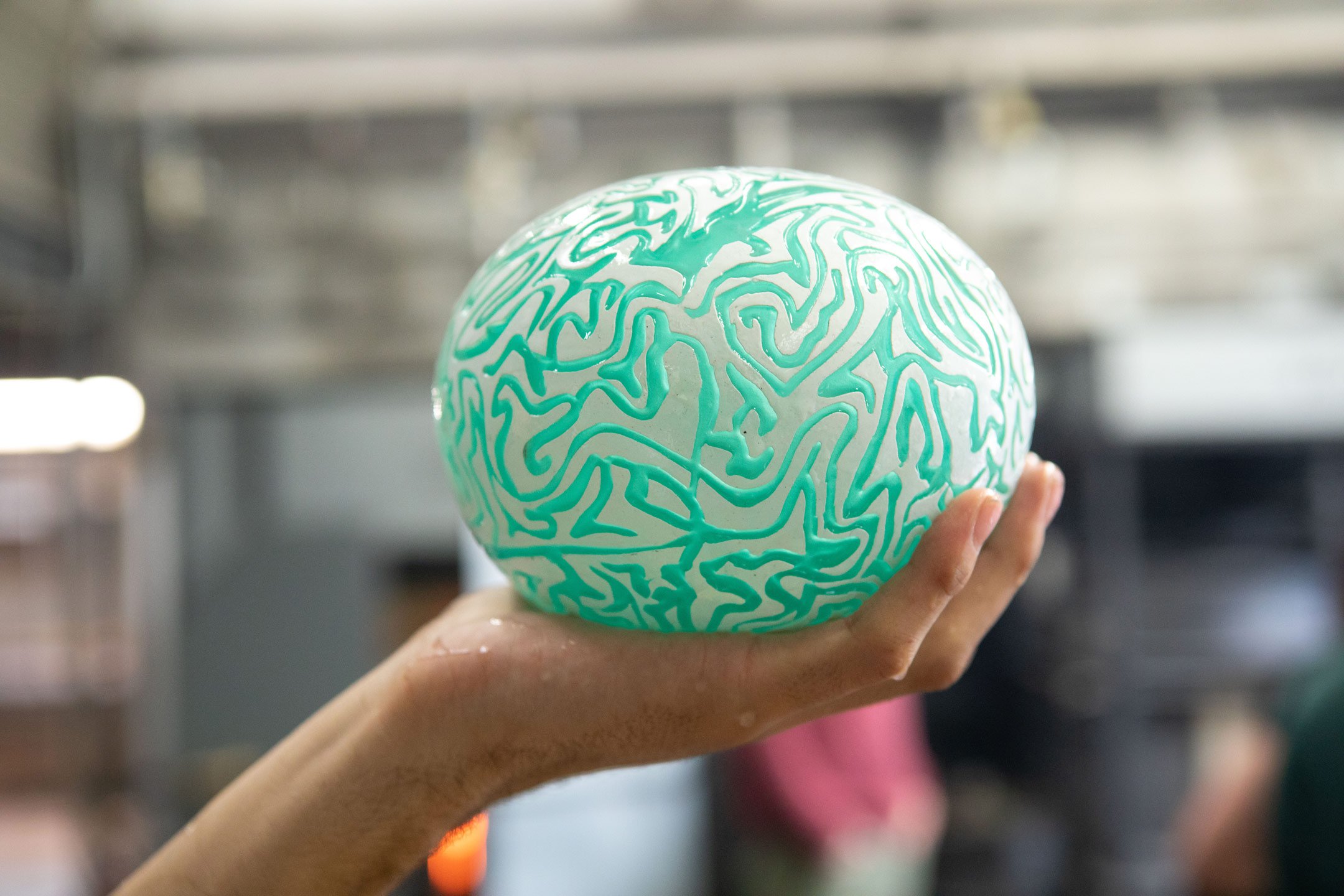 Designing the space from the ground up also offered an opportunity to consider issues of layout—questions unaskable in Oakland's Shaklee Building, where the Glass program had to manifest around an already established infrastructure. As Double Ground was designed, CCA studio managers were involved in decisions like what should go where; ensuring the cold shop is close to the grind and polish area, for example, or that the mold room is close enough to the kiln room so students don't have to drag heavy investment molds from one end of the building to the other.
"Our current layout in Oakland, you have to walk through the cold shop to get to classrooms. The loudest, dirtiest, wettest space. People shouldn't be walking through there. In San Francisco our cold shop is now isolated to only people who are cold working," Fraser says. "The cold shop will be surrounded by windows so the public can see without having to deal with the sound, water spray, and dust. They can witness the excitement of the studio without being in it. And I can monitor the studio without being inside it."
Fraser's office will be centralized between the hot shop, cold shop, and kiln room, he says; nearby is a classroom space dedicated for glass course critiques, which could see myriad applications of the material because of the program's new home. Other heavy making spaces, such as the wood studio and the Digital Craft Lab, will be nearby.
"Glass is really magical," observes Fraser. "It's an amorphous material that can stretch and pull and inflate. It can be both hard and soft, strong and fragile. There are a lot of misconceptions about it as a material and how to work with it. There are also unlimited possibilities with glass."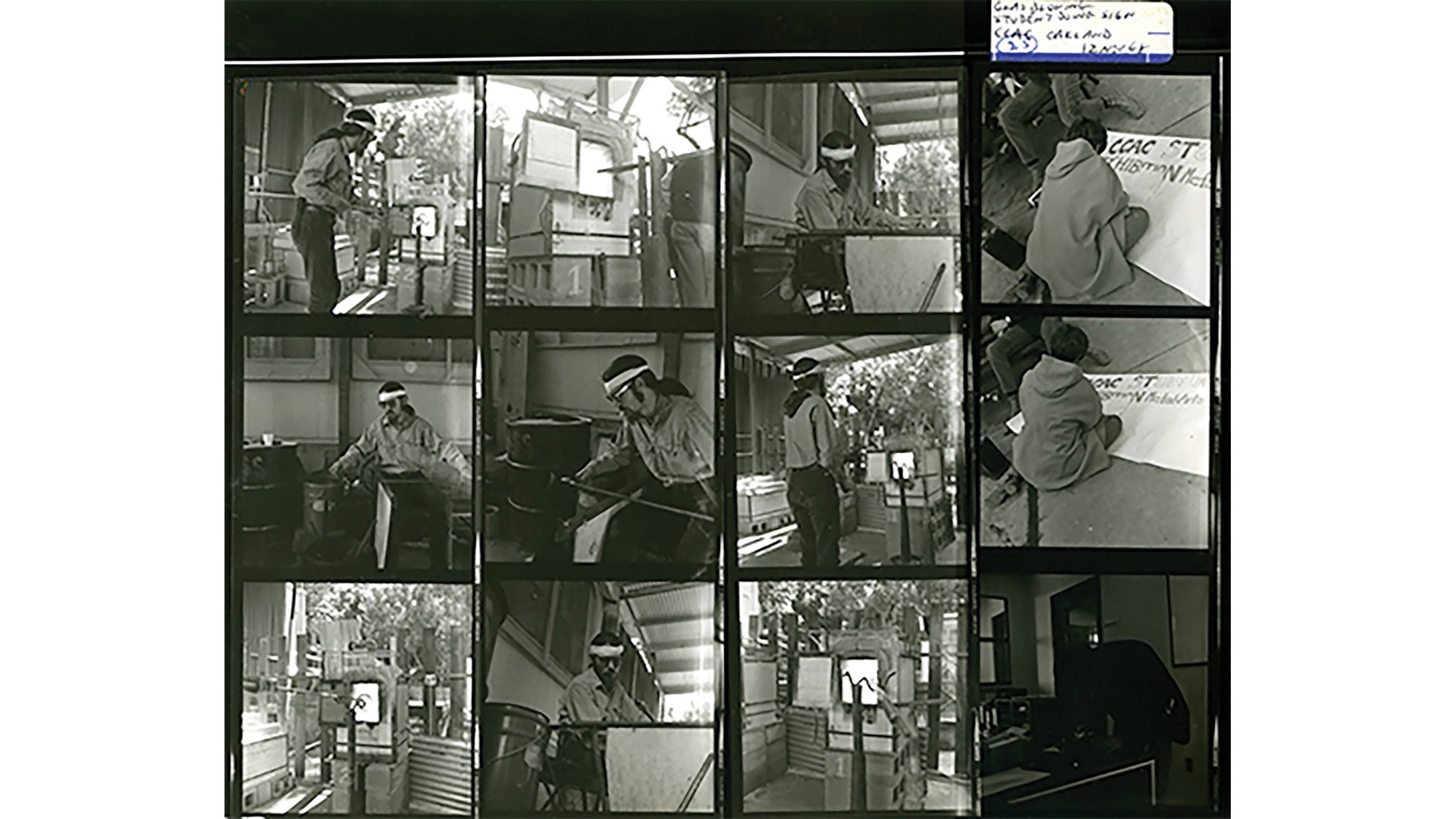 More access for all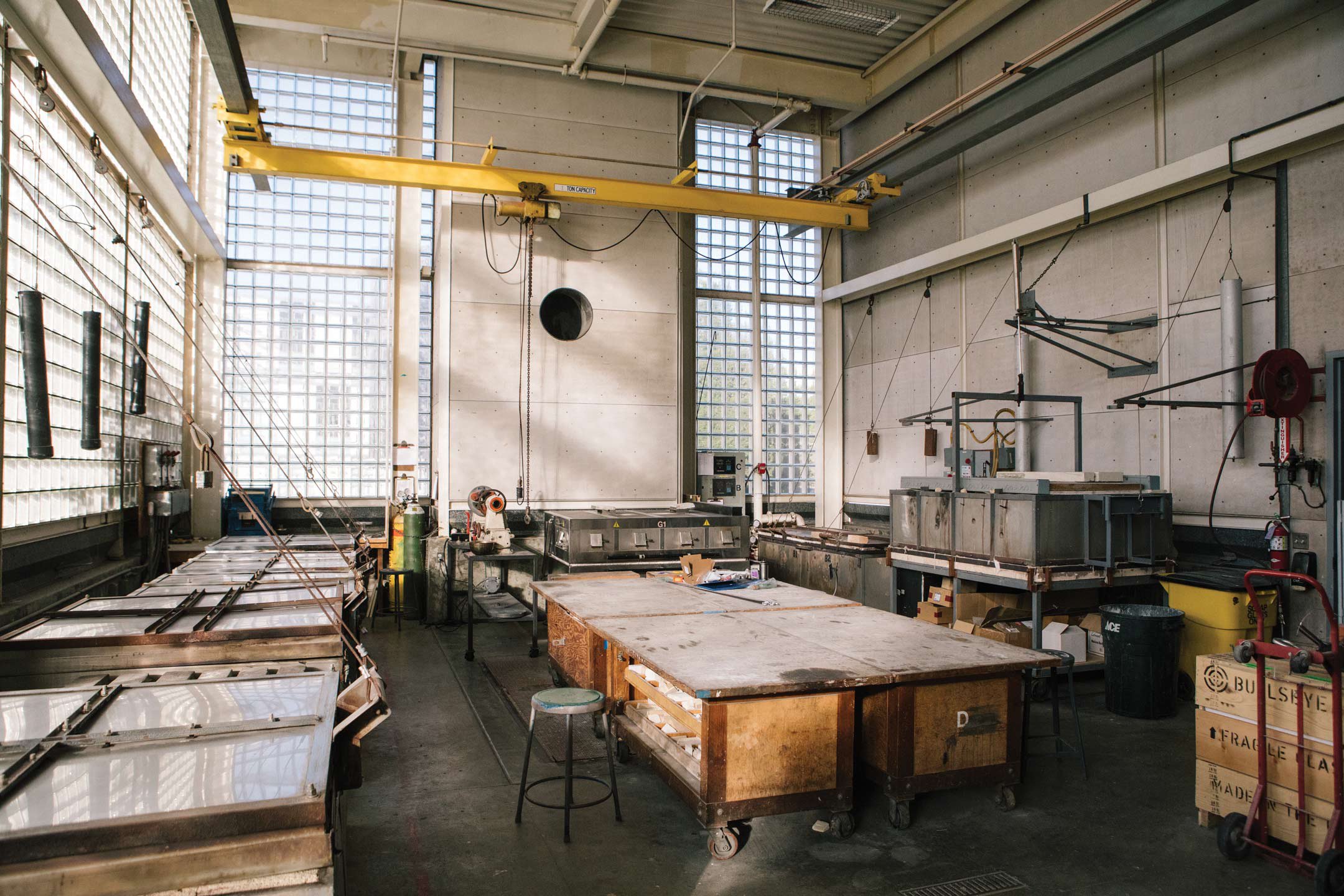 Glass is one example, but other programs will see similar benefits as they come together on a single campus. From opportunities to forge friendships and collaborative partnerships, to the chance to introduce new ideas and materials into their practice, the connectivity of the expanded San Francisco campus invites countless possibilities for new ways of learning and making. Still, the move is bittersweet for many who know and love the Oakland campus.
"Nobody wants to leave Oakland," Fraser says. "This is a beautiful campus with a lot of history. But we're all in agreement that we can't continue to operate in the facilities we have. We have to do something at some point. When every major, every program is in the same building or the same two buildings, the cross-contamination is better and fuel for collaboration is much bigger. The student experience will be strengthened."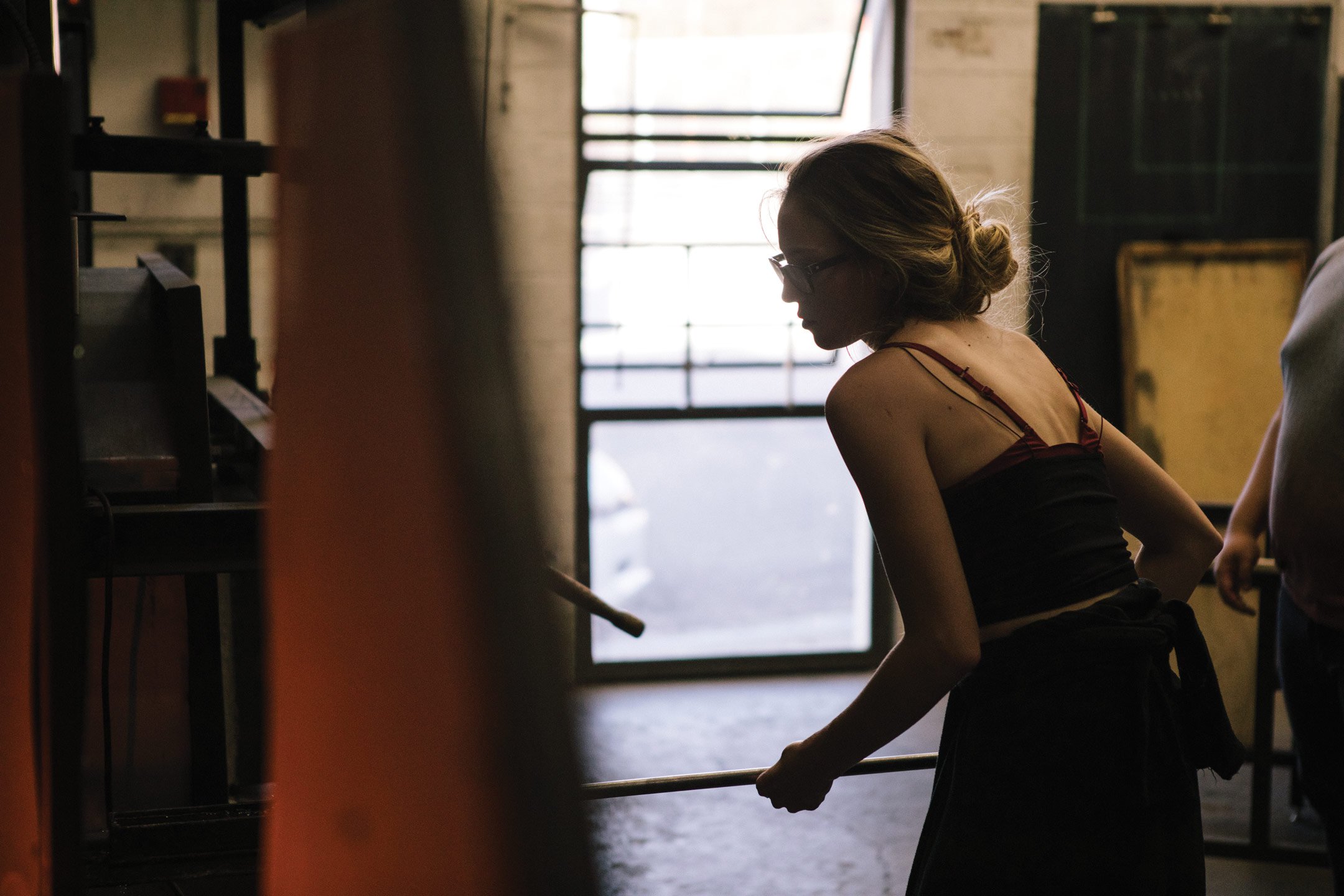 All of the programs currently based in Oakland will continue on the new campus, as will CCA's commitment to traditional material craftsmanship expressed through forward-thinking engagement. As Lynch, a multidisciplinary artist himself, says, "The best part about CCA is the range of high-caliber artists that work here."
Soon, they'll have the highest-caliber workspaces to match.