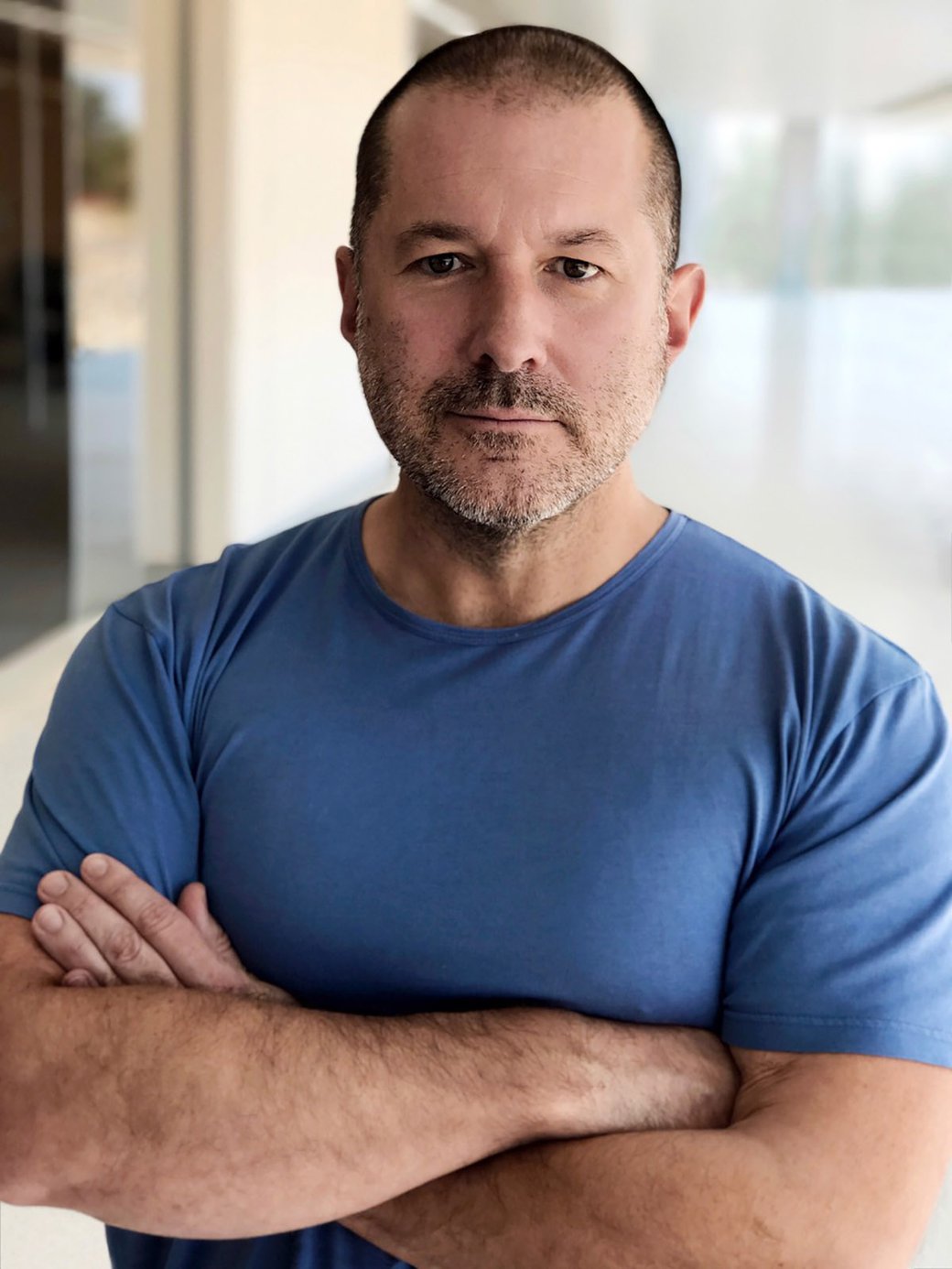 Legendary designer Sir Jony Ive KBE joined California College of the Arts' class of 2021 last week as the keynote speaker for their virtual commencement celebration. The college also awarded him with an honorary doctorate during the ceremony, recognizing his deep devotion to design as a craft, including his role as chief design officer at Apple and through his new creative collective LoveFrom, which he formed in 2019. "He showed us that when creativity leads, it can beautify, simplify, and innovate," said Stephen Beal, CCA president. "It can also be a catalyst for societal transformation."
As chief design officer of Apple for 27 years, Sir Jony is responsible for the design of some of the world's most profoundly influential, intuitive, simple, and beautiful products—including the iMac, PowerBook, iPod, iPhone, iPad, Apple Watch, and AirPods, as well as major architectural projects such as Apple Park and the iconic Apple stores.
But during his 15-minute keynote speech during CCA's commencement celebration, he drew from his own college experience, recounting a lesson he learned during a plaster sculpture class with his professor, Roy Morris—"a class that permanently changed the way I thought about the sanctity of creating," he said.
"I dreaded the class because I was allergic to plaster dust. Despite wearing my mask I would end up wheezing with streaming eyes, and my tongue would swell so that I sounded like Scooby-Doo when I spoke," he said. "But here's the thing. While we learned about form and proportion, Roy was really teaching us about the fundamental value of our thinking and our ideas. And this began with teaching us how to respect our own work."
He continued: "I came to learn from him that creating and thinking should always be afforded a rare respect—and this is the important thing—always a rare respect, not only when the ideas are good, and not only if the circumstances are easy and convenient. If we make it our habit to respect our ideas and our process, we increase the probability that they will actually be good and worthy of that respect."
During his speech, Sir Jony encouraged the graduating class to nurture their creativity. "Our professional skills develop with repetition," he said. "Our creativity develops with deep care and intention."
He also touched on the importance of being curious, open, and inquisitive, which he said has become the basis for all that he does and how he thinks. "Having a genuine relish for being surprised and for learning is fundamental to creating," he said. "Of course being curious fuels our appetite to learn. And wanting to learn is far more important than being right. Curiosity can unite us and form the basis for powerful and joyful collaborations. And crucially, the delight and joy of curiosity and learning can temper our fear of doing something completely new."
"To you—the Class of 2021. To the creatives that will define our futures, to your openness and to your curiosity and to your ideas, I wish you the very, very best on your next adventures"
Watch Sir Jony Ive's full 2021 commencement speech
More commencement highlights:
In addition to Sir Jony Ive's motivational speech, CCAs 114th commencement ceremony was emceed by "your hostess with the mostess," Juhnay Arabesque, and featured alumni performances, community reflections, and formal speeches.
President Stephen Beal addressed the graduating class, urging them not to let things return to normal" in a post-pandemic world. "You have the opportunity to use the momentum of this tragic, yet transformative year to force open the cracks that have emerged in the status quo, to acknowledge and make visible a new way of being in the world. An approach that centers ways of working, interacting, leading, and collaborating that advance the values you've been committed to throughout your time at CCA. I'll return to the question I asked CCA's new graduates two years ago: Where will art, design, architecture, and writing be in 10, 15, 25 years? To you, the Class of 2021, I ask: Where will you take them?"
Indira Allegra (BFA Individualized Studies 2015), Maria Clara Merçon (BFA Individualized Studies 2020), and Kloe Chan (BFA Sculpture 2019) punctuated the ceremony with soulful performances that guided viewers through the quiet, empty spaces of CCA's San Francisco and Oakland campuses.
CM Campbell (MFA Comics 2018), this year's distinguished alumni speaker, spoke to the graduating class, urging them to "know yourself, know your craft, and know your industry."
Undergraduate student speaker Cooper Berella (BFA Illustration 2021) took a break from speeches "about toys and robots" to talk about change, big and small, and the importance of using your creative voice for good. "To my fellow classmates and professors, you have taught me to integrate inclusivity, social issues, and call to actions in my illustrations. You've taught me that art is so much more than just creating cool stuff, but a way to show others what the world is and what the world could be."
Graduate student speaker Lina Kudinar (MArch Architecture 2021) looked to the last year for the lessons that will carry the class of 2021 far in years to come. "No matter what adversity we faced and the varied experiences we've had, we as a class of 2021 banded together to persevere with fortitude, carrying the encouragement and affirmations from our parents, relatives, friends, and loved ones warmly in our hearts and clearly in our minds."
CCA trustee Dr. Calvin Wheeler toasted the newly graduated class: "As a member of this unique class, you have accomplished something truly remarkable, something you should take great pride in. I know I speak for all of us to say that we are proud of you. I offer my heartfelt congratulations to the Class of 2021. Welcome to the most exciting phase of your lives."
Watch the full commencement ceremony and join us in celebrating the truly remarkable CCA class of 2021