On November 8, colleges across the United States observe the National First-Generation College Celebration. Students who are the first in their immediate family to go to college take brave steps into the unknown. Yet these students soon come to realize they are not alone. First-gen students join a vibrant community of their peers, and an affirming environment with resources to help them thrive.
While many colleges have offices dedicated to first-gen students, CCA takes a uniquely holistic approach by offering individualized guidance at the Office of Student Success, empowering all students to achieve. CCA's own director of student success, Fonda Yoshimoto-Reed, says, "Staff and faculty are committed to supporting the first-gen community." She adds, "This is a unique experience with a lot of new things to navigate and a lot to learn, but first-gen students share a rich perspective that makes our community stronger."
Yoshimoto-Reed, who was a first-gen student herself, describes her nontraditional educational path: After being homeschooled, she went to community college and transferred to UC Davis. She then went on to earn an MFA at the Rhode Island School of Design (RISD). She says, "It might seem like it's easy to ask new questions, but it isn't always. I learned that asking questions led to the support and resources I needed, including connecting with faculty, staff, and peers."
Provost Tammy Rae Carland, who was the first in her family to attend college, sees the willingness to be vulnerable as a necessary step in the college journey. "I learned quite quickly that for me to experience a sense of belonging, I needed to step out of my comfort zone," she says. "Allowing myself to be honest about who I am and what I bring has sparked opportunities I never would have had if I simply tried to conform."
The National First-Generation College Celebration encourages connection among first-gen students at different stages in their professional and academic careers. It reminds these students they are part of a larger community. Yoshimoto-Reed says, "Being the first of many, we are not alone, we might be going in a different direction than our family, but we still honor our roots, our unique experiences that our journey will help inform future generations."
Below, we share stories and words of wisdom from our community that reveal the many paths first-gen students take.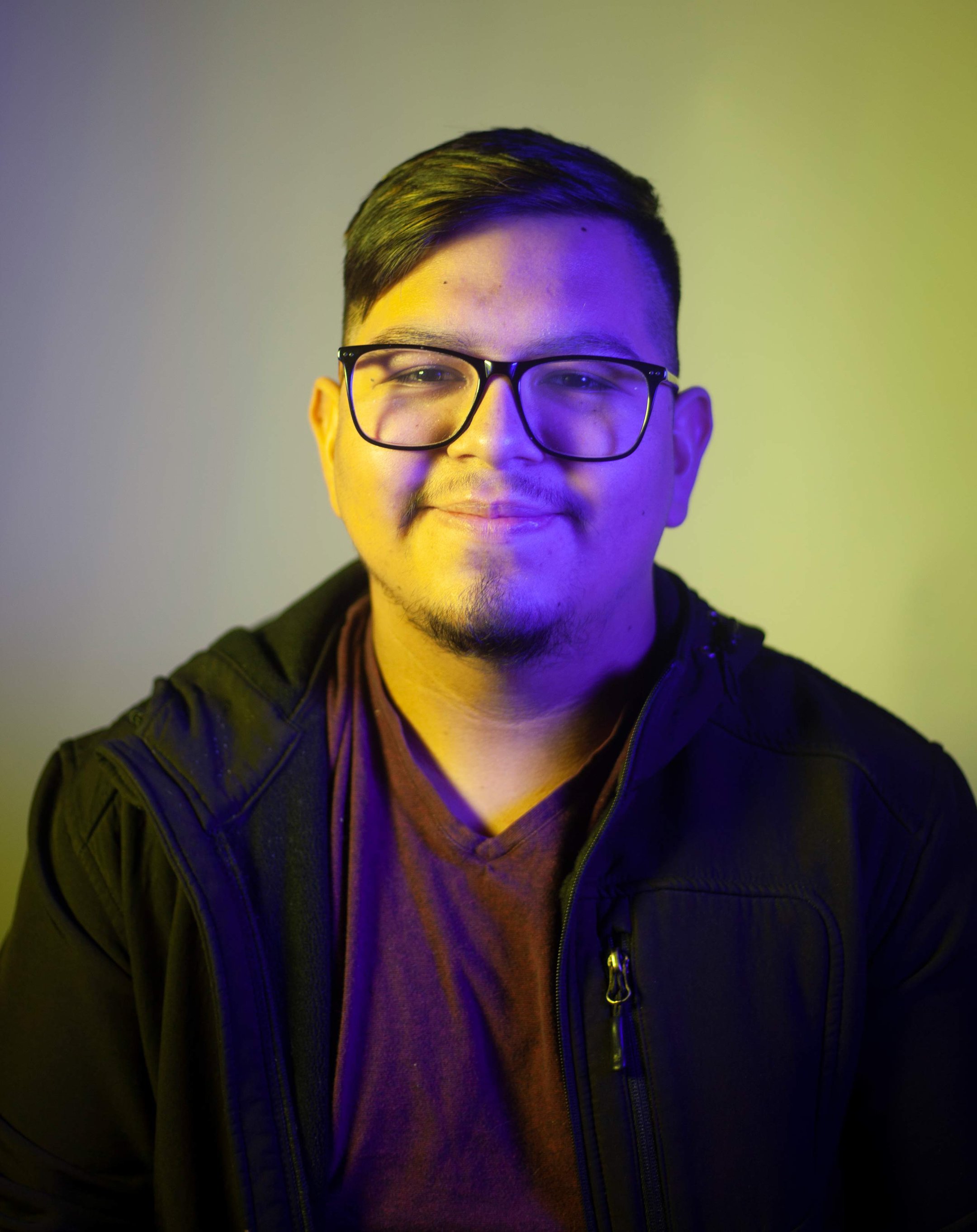 "Share your ideas and let those ideas come true whether you start it or someone else does. Have a strong foundation with your community because they will and can help you in the future."
(BFA Painting & Drawing 2023)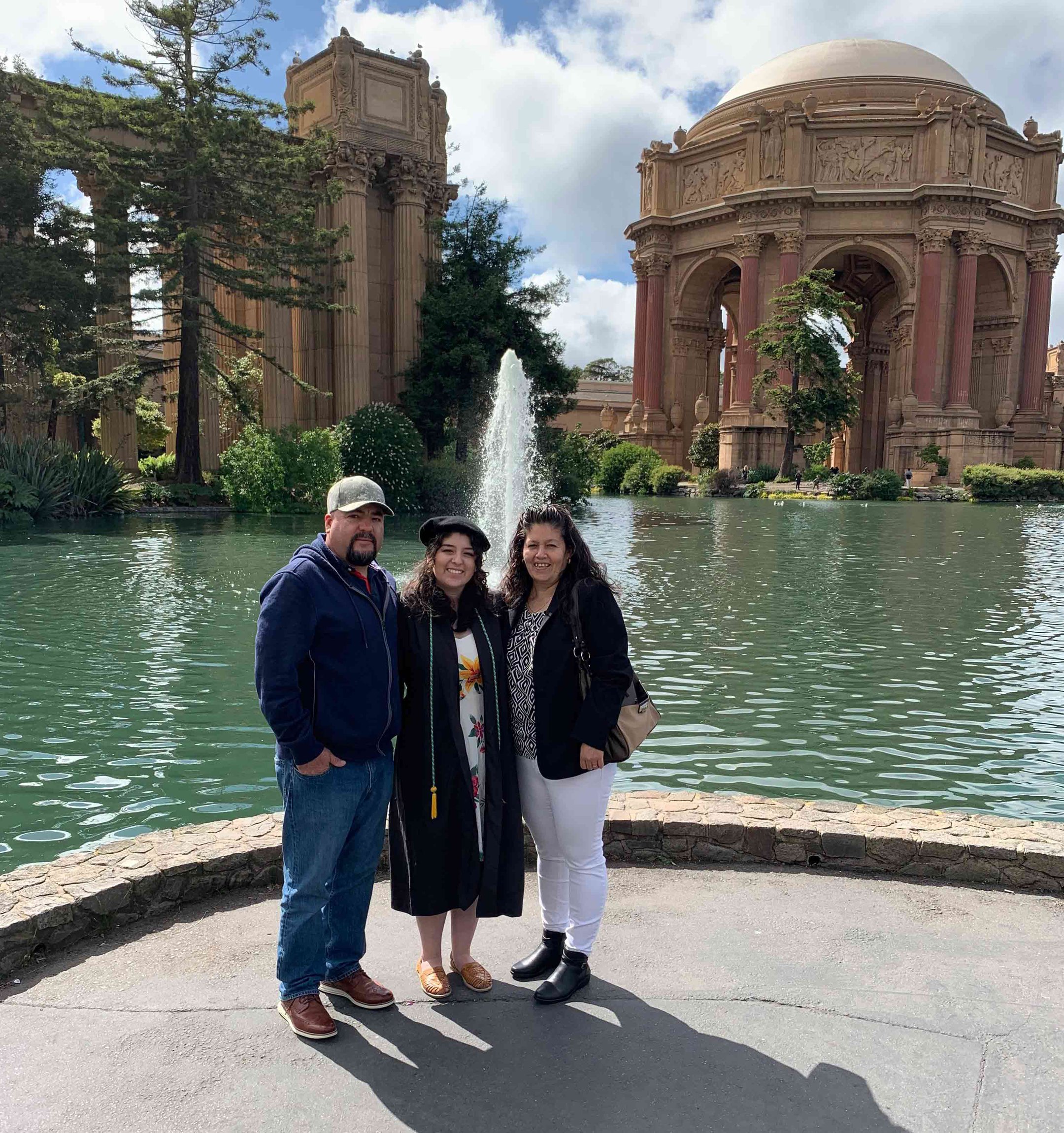 "You are divinely unique in the experience it took to get here. We see you!"
(BFA Individualized Studies 2019)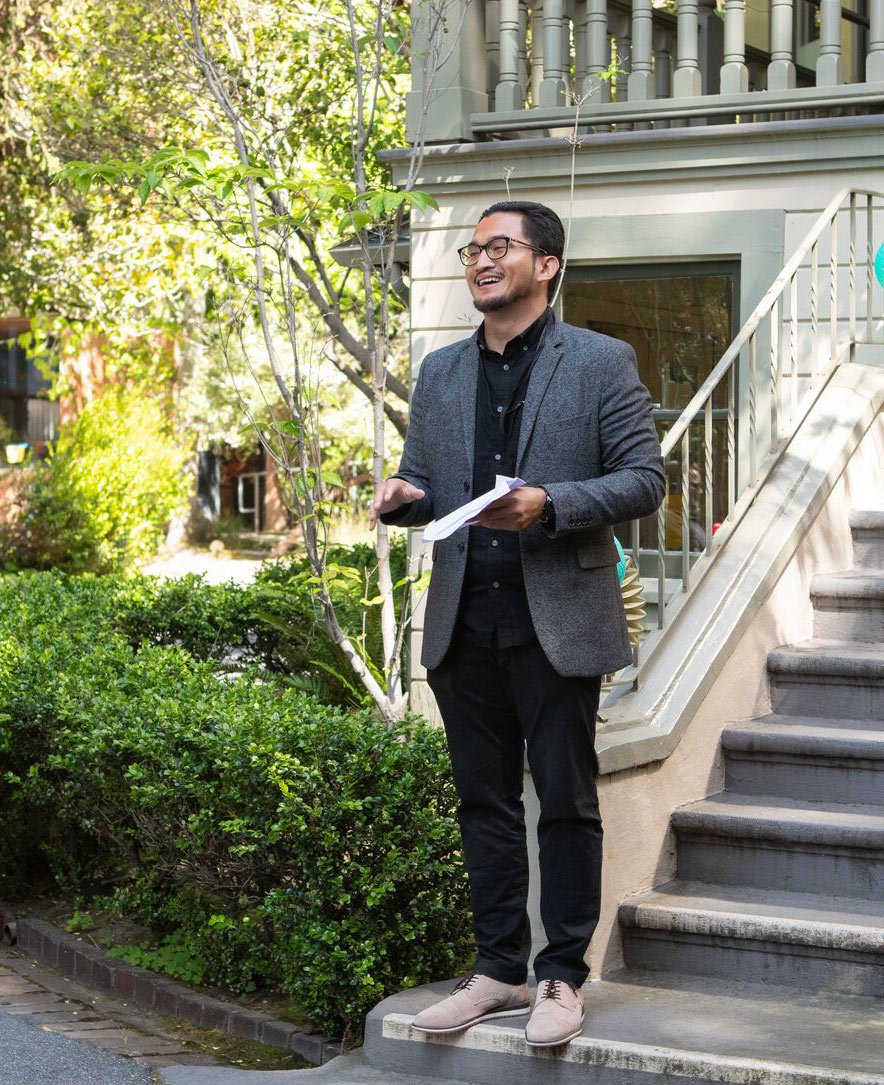 "Try to do something different every few years, pick up a hobby, learn a new language, read a new book, make new relationships, to keep expanding your network and skills."
Director of Residential Education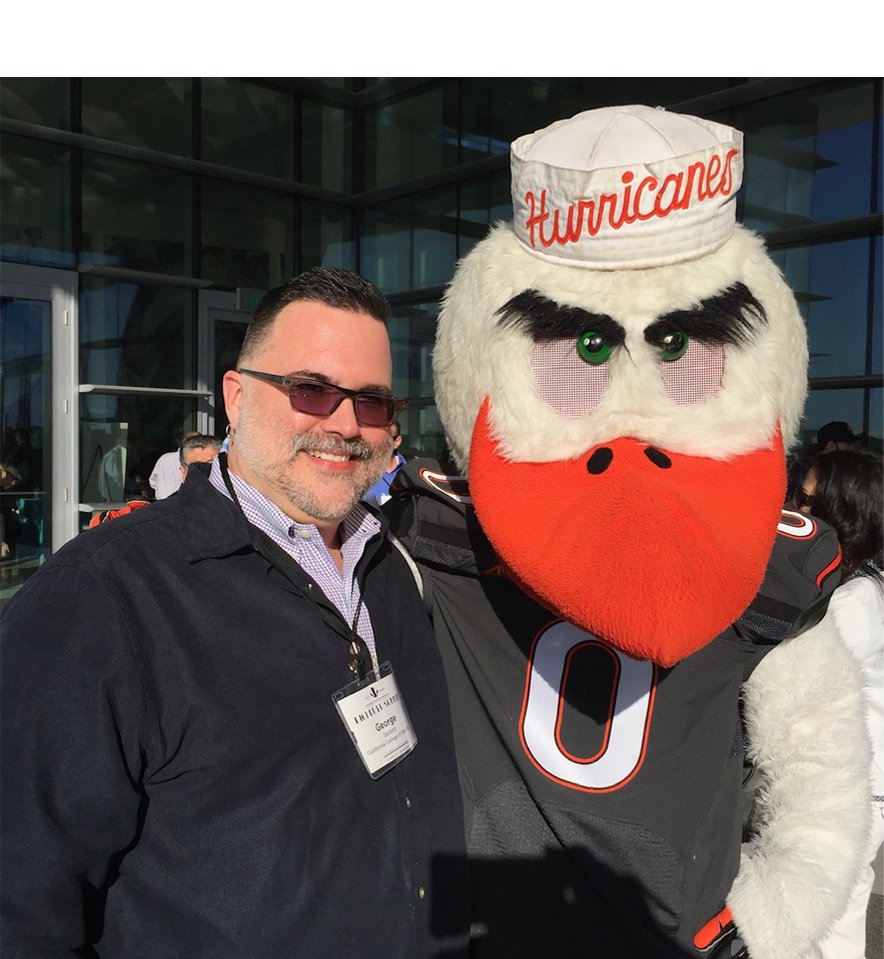 "My wish for our first-generation students in particular, is that despite any insecurities or challenges they face, they can truly find their place at CCA—and more importantly, they can find themselves."
Vice President, Student Affairs