Despite differing paths to and through CCA, there are several points of intersection between Isaac Buwembo (MBA Design Strategy 2014) and Balqis Indriyani (BFA Furniture 2019). They both came to the U.S. as international students seeking what the Bay Area and CCA had to offer. Buwembo, from Vancouver, British Columbia, had been working in the healthcare field and wanted to gain formal business and design knowledge alongside like-minded folks and supportive faculty that could level up his already successful career with new skills, inspiration, and connections. Indriyani, from Jakarta, Indonesia, came as a first year undergraduate with the intention to major in furniture design, but she also wanted to explore other media such as glass and ceramics that would give her a well-rounded education in materials and making.
Upon joining the CCA community, they both found a deep sense of belonging through bonds they formed within their respective programs, made possible by the structure of the curriculum. In the MBA in Design Strategy (DMBA) program, intense weekend residencies bring students together for focused project work as they acquire practical business skills and knowledge. Relationships are strengthened through shared values of equity, social justice, and the intention to create new models for business success. For Furniture majors, there is lots of heavy lifting in the bench room—both literal and figurative—and almost none of this work can be done alone. From moving heavy materials to choosing the best tool for the job to clamping glued components for curing, furniture making is a group effort, and working together builds deep trust and comradery that extends far beyond each student's CCA experience.
Meet Isaac Buwembo and Balqis Indriyani
Isaac Buwembo: Centering equity and belonging in successful business models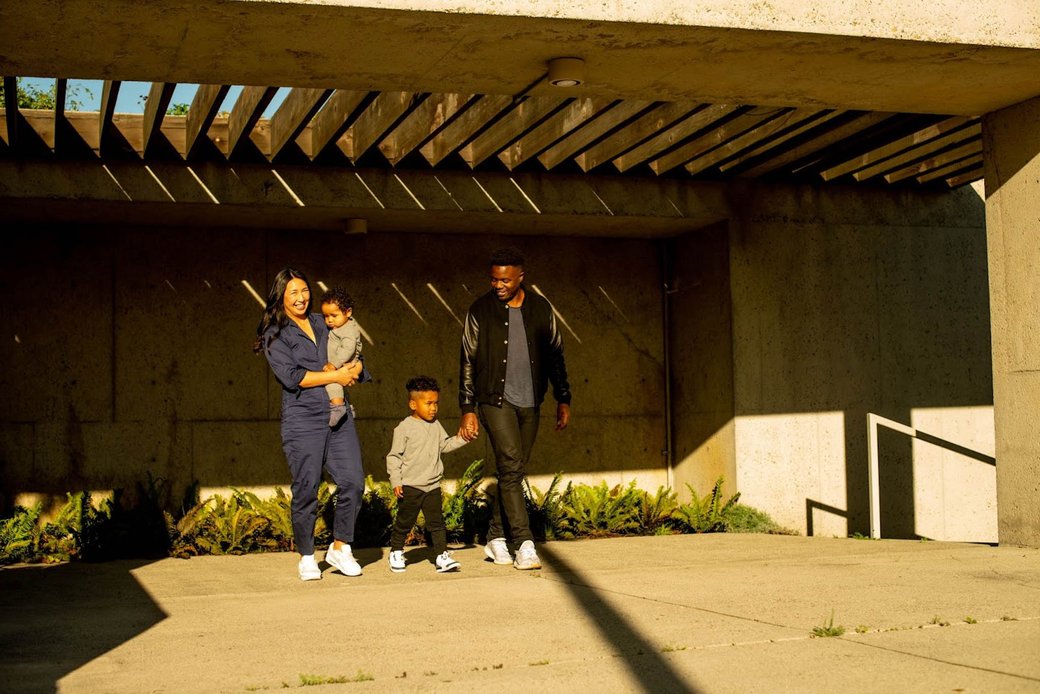 Like many students entering CCA's DMBA program, Isaac Buwembo did not begin as a formally trained designer. Instead, he realized that his approach to managing complex systems and human interactions in healthcare naturally employed the essentials of design thinking and human centered design. While at CCA, Buwembo identified where his experiences and strategic foresight were valued and needed. "I could just see around corners and frame the interdependencies in a larger system," he says. Those capabilities made him an essential team member. With expressive hand gestures, he recalls the moment when teammate Graham Gardner (MBA Design Strategy 2014) called this out and Buwembo immediately felt his "innate talent was unlocked."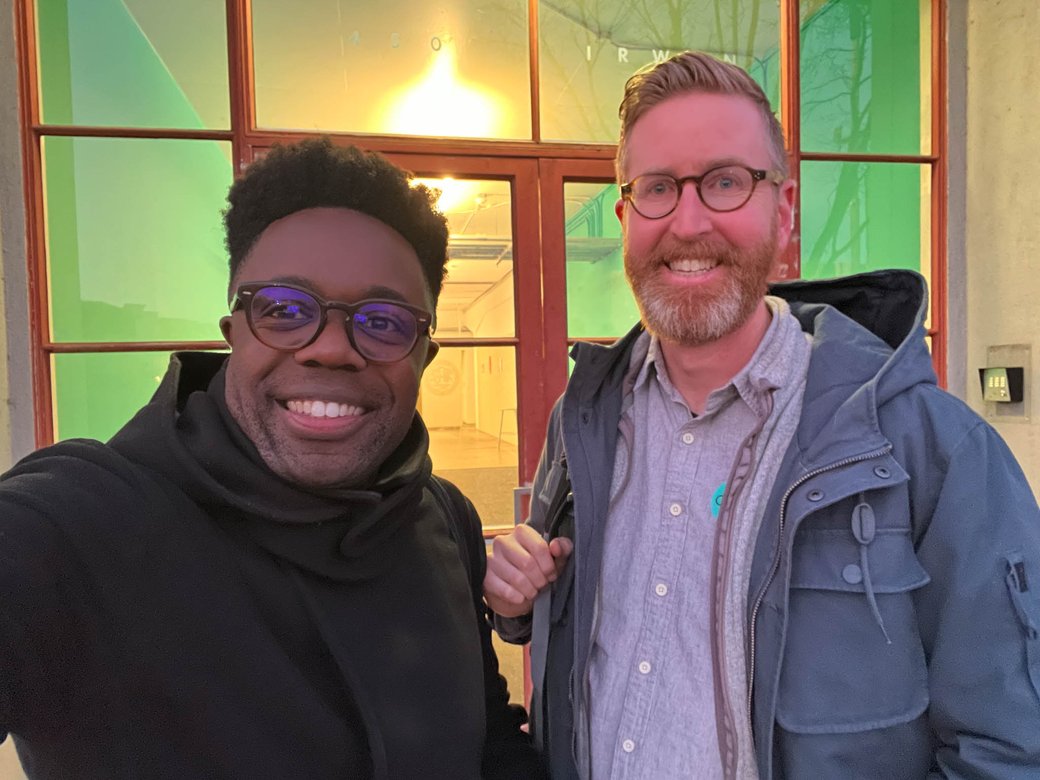 Buwembo laughs when he shares the advice given to him when he was considering applying to the program: "I was told that it would help me get my next, next, next job. But, what does that even mean?!" If a DMBA degree was not about getting a "next" job, then should he be going to graduate school at all? Now, nine years later, Buwembo fully recognizes the value of that advice. The program helped him build a solid foundation using his own natural talents, added essential new skills (strategic foresight, finance, and marketing, among others) and connected him with the partners and mentors needed to create values-driven ventures that could have broad and lasting social impacts.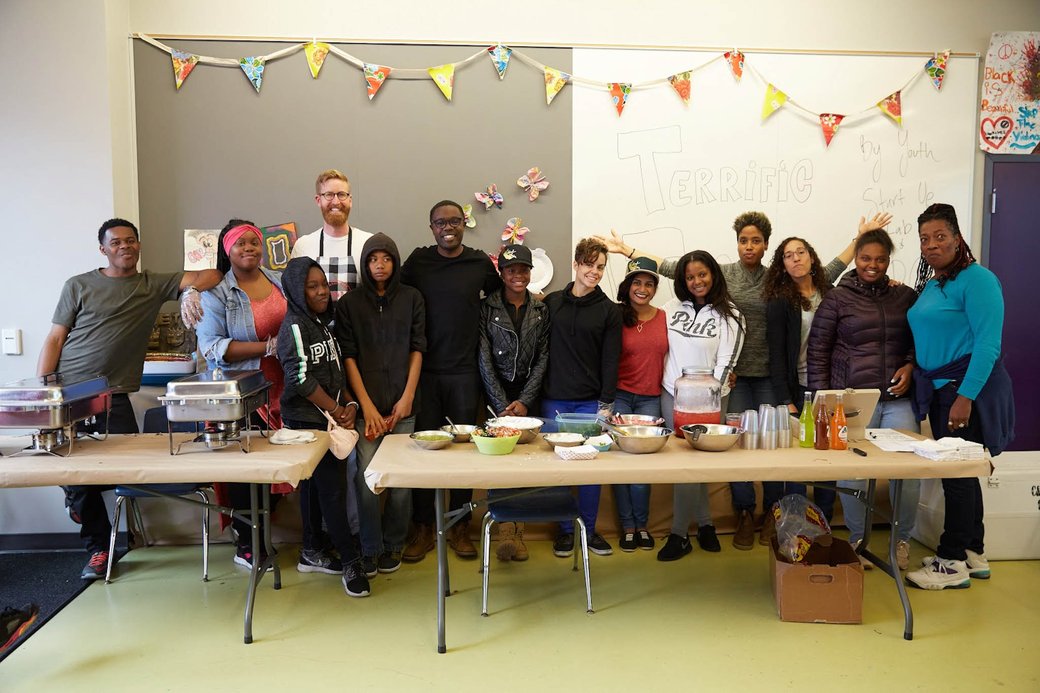 Now, in his "next, next, next job" as the Deputy Chief of Staff at Year Up, Buwembo reports directly to the President. Year Up is a national organization headquartered in Boston that helps young adults develop the technical skills they need to enter the workforce in well-paid, meaningful jobs. In addition, they develop partnerships with businesses that provide internships and full-time positions for the people they serve. Year Up's mission is to close the opportunity gap for young adults and that aligns naturally with Buwembo's personal and professional values—to support access and equity—that have always been central to his work.
Buwembo's leadership philosophy includes three key components beginning with two that few people actually do well: listening and asking the right questions. Then, he deploys what he calls his superpower—complexity busting—which requires higher order thinking and pattern-seeking to identify the tangles within any system, organization, or relationship in order to set things right.
How can we create successful and healthy businesses and organizations based on access and equity? It starts with what Buwembo calls "relational trust," a fundamental goal for leaders to ensure that each member of their organization feels equally valued and invited to contribute. He notes that it is also about belonging, which CCA is currently enacting across the college for the benefit of all members of our community. Buwembo offers UC Berkeley law professor john a. powell's definition of belonging, one that can help us fully embrace what it means to belong for the CCA community:
"Belonging means more than just being seen. Belonging entails having a meaningful voice and the opportunity to participate in the design of social and cultural structures. Belonging means having the right to contribute to, and make demands on, society and political institutions."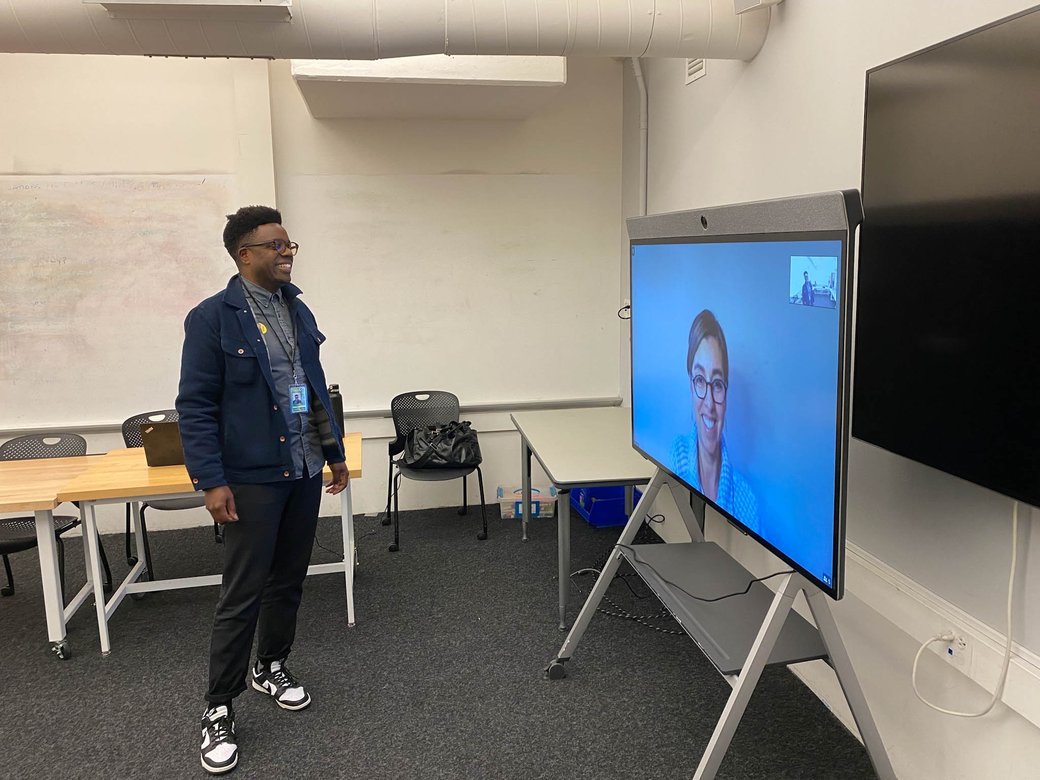 In Buwembo's most recent "next, next, next job," he is back at CCA co-teaching the Spring 2023 DMBA Social Ventures course with former DMBA teammate Gardner. Together, they and their students explore how values-driven enterprises can activate the social change and power restructuring necessary to create a more equitable society. If we are going to live up to our larger college mission of equity, social justice, and environmental responsibility, then these aspects must be embedded in the curriculum and modeled by faculty both in their teaching and in their professional lives. Isaac Buwembo's commitment to values-driven design does just that.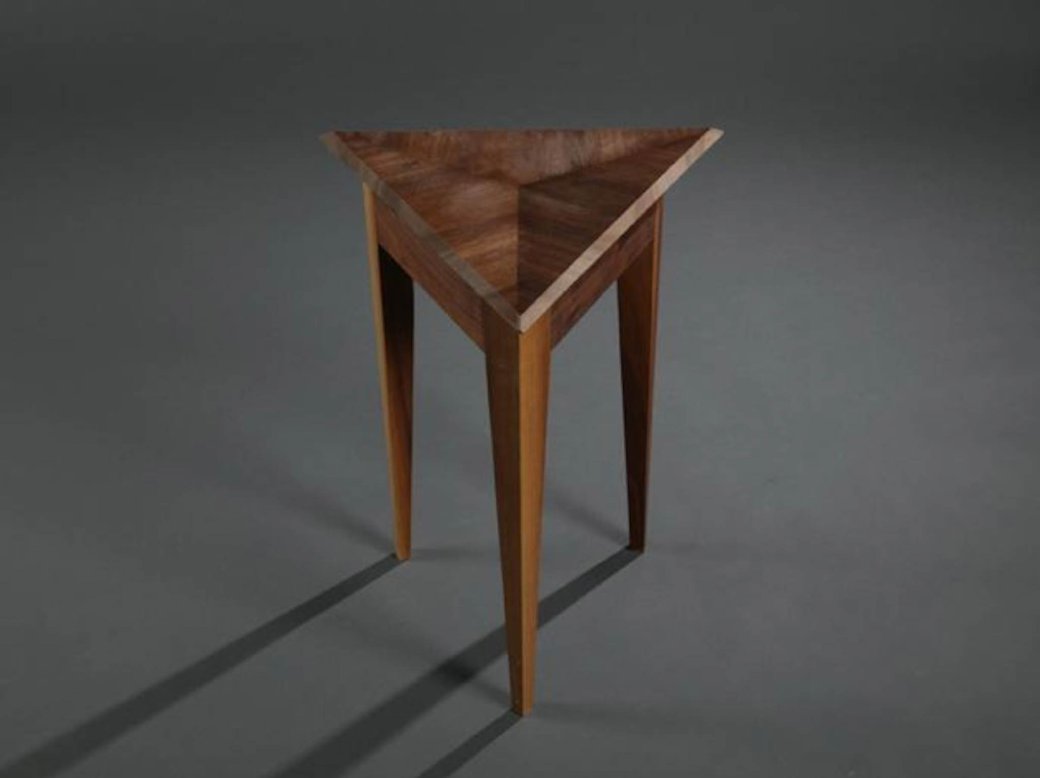 Balqis Indriyani: Cultural inspiration as the foundation for sustainable design
Balqis Indriyani dove right into furniture design her very first semester at CCA with Introduction to Furniture. There she designed, built, and finished a beautifully realized triangular walnut table. Inspired to make more, she spent part of her winter break in the Indonesian town of Jepara, on the Java Sea, a recognized craft center for teak furniture. Working closely with master woodworkers, she built a large-scale teak slab dining table, learning traditional Javanese joinery and finishing techniques that had been passed down for generations.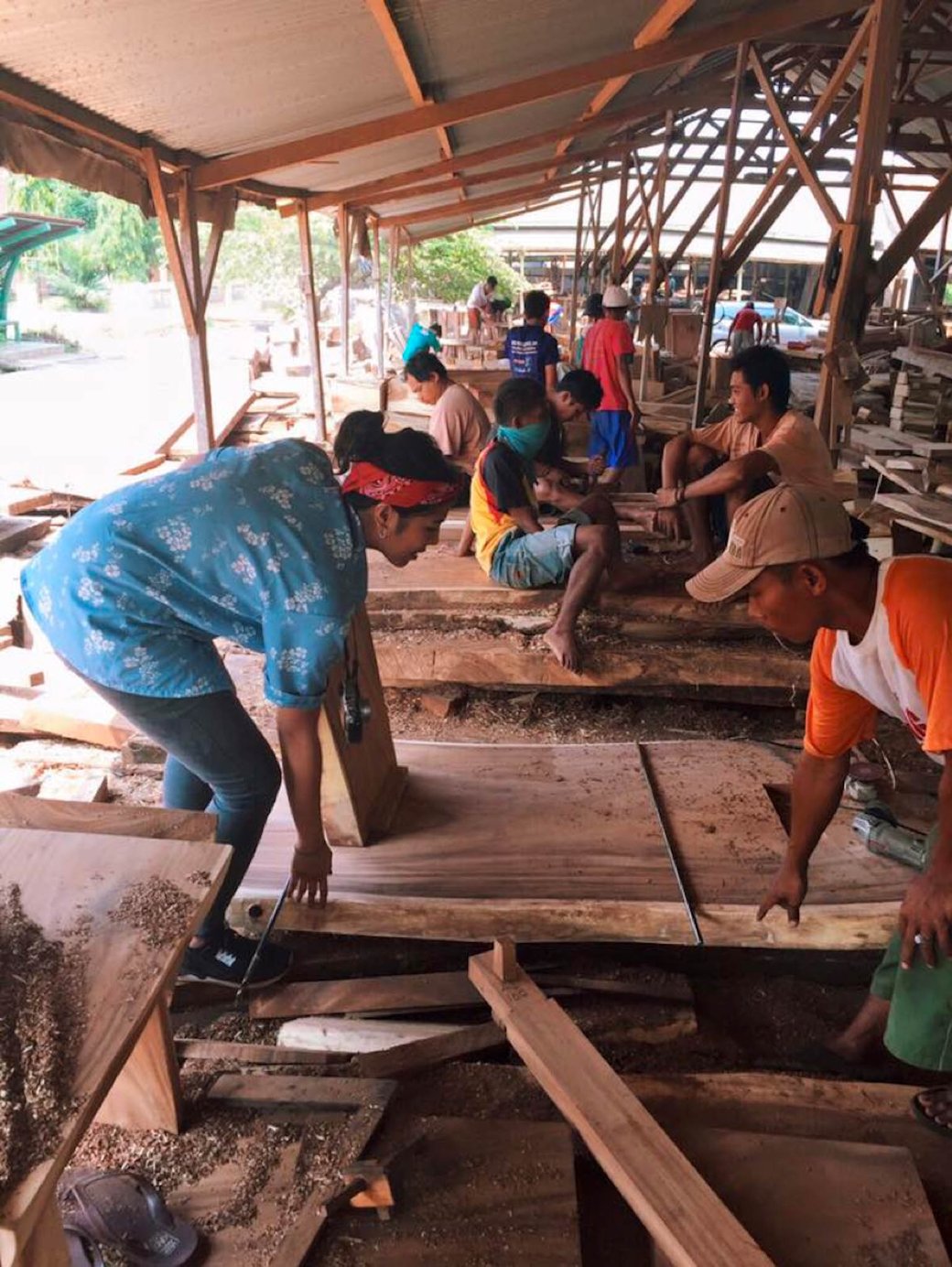 Indonesia is a nation of over 17,000 islands, where one is never far from the sea. The craft of boatbuilding is one of the treasures of the Indonesian people and has enabled trading and cultural exchange throughout the region (in addition to colonialism and conquest). Moving through the Furniture program, Indriyani realized that many of the forms that entered her imagination were inspired by boat building traditions. As a senior working on her own collection of pieces, her unique aesthetic voice arose as she drew from her culture to inform her design.
After graduating, Indriyani landed a job with Oakland-based Eby Construction, a high-end millwork and cabinetry studio. It was early spring of 2020, and just as she was acclimating to AutoCad drawing for production and aiming for more permanent resident status in the U.S., the pandemic was spreading across the globe. Non-essential construction projects were put on hold or canceled, and the work stalled essentially overnight. The grim realities of the pandemic set in and Indriyani, like many of CCA's international students, made the difficult decision to return home.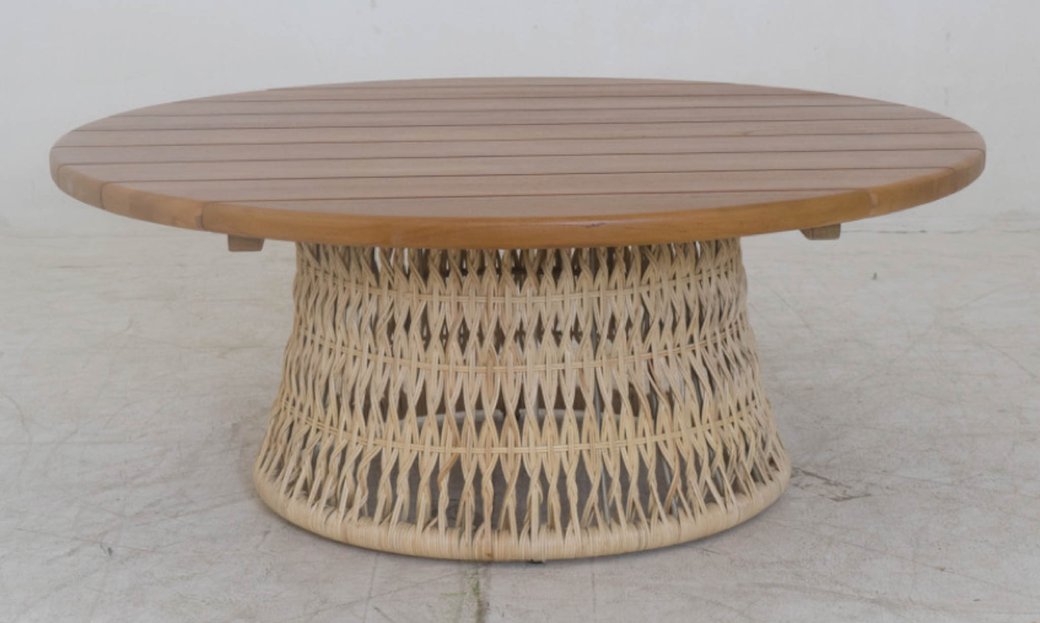 Back in Indonesia with her family, she took the setback as an opportunity to learn more about local making practices. She met a couple in the furniture industry who were working with craftspeople using traditional local materials such as rattan and seagrass. They were also using the invasive water hyacinth, culling it from the freshwater habitats of native aquatic plants. Working with these makers expanded her knowledge of local materials and craft techniques for turning those materials, even pest plants, into valued goods. What she offered in return was fresh thinking, design talent, and her knowledge of trends to help them develop desirable products. Their cooperation led to a capsule collection of chairs, tables and other home decor pieces in several new forms that could be marketed.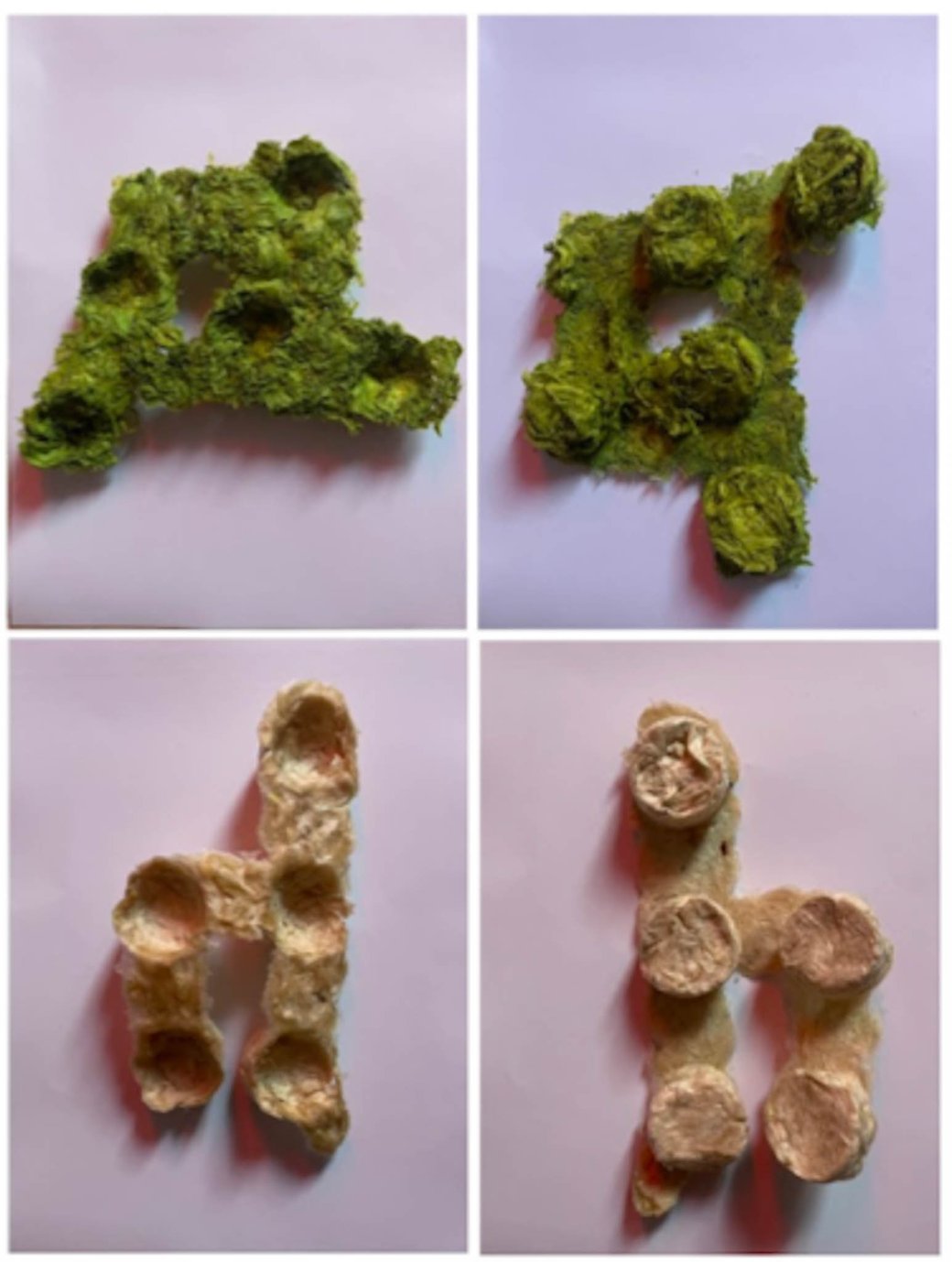 Using responsibly resourced materials to create goods for local and regional markets is a primary definition of sustainability. When those goods are assembled under fair working conditions by local folks, they sustain the community and the economy. And when those goods are designed with an innate understanding of the culture and made by people who can transfer essential craft knowledge to others, we have a richer, more holistic definition of sustainability. Indriyani says that talking to people is the first step in practicing sustainable design and encourages all designers to "Be respectful. Be curious. Be nice."
In 2022 Indriyani was accepted into the graduate industrial design program at Parsons and entered with the goal of taking her deeper knowledge of sustainability in small-scale craft practices and applying it to larger scale industrial production. As she learned from her Javanese mentors, sustainability begins with materials and processes. To that end, she is currently working with milkweed pods and fibers as potential insulation or sound reduction materials. Her molded fiber tests not only offer one possible way forward in the material exploration essential to the future of sustainable design, but the rich forms, colors, and textures she has created serve as a reminder that the best sustainable practices all have beauty at their core.
Different origins, different paths, shared values
In closing, an essential link between Buwembo and Indriyani is their intention to create sustainable designs, whether those designs are physical objects, systems, or organizational structures. When we define sustainability in broader terms of material, environmental, economic, organizational, social, and cultural sustainability, it is easy to see that the best sustainable design is also equitable design, design that centers the community it serves and the environment in which it lives, and cultivates the conditions for all to thrive.
—Mara Holt Skov, associate professor of Industrial Design
May 2, 2023