A little scholarship search strategy can go a long way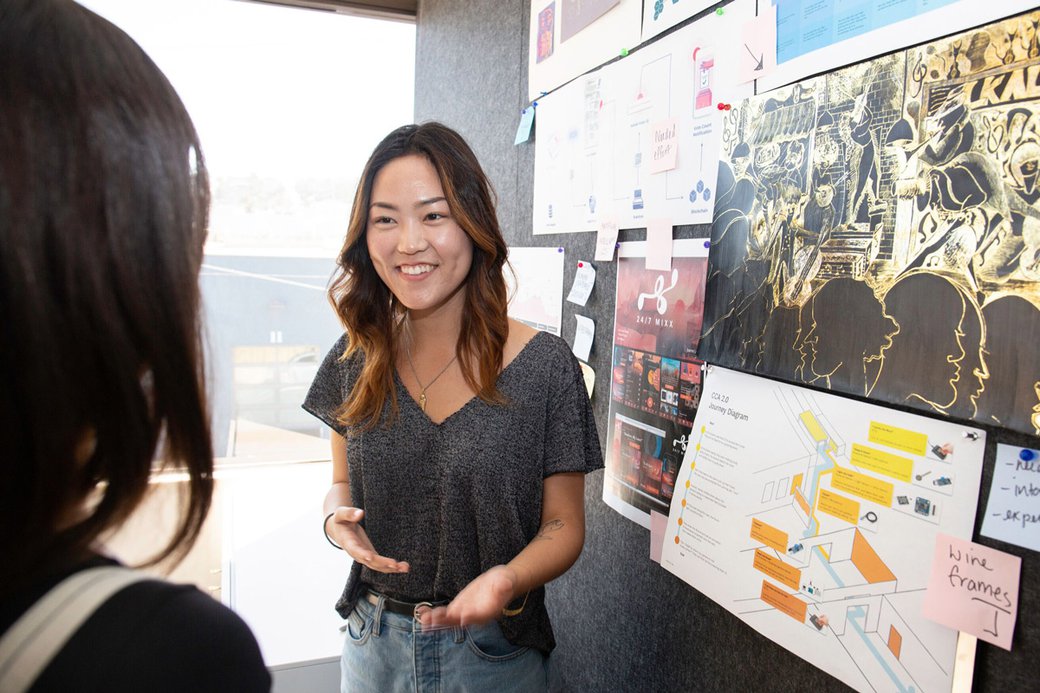 Tips for finding art school scholarships
You've decided to go to art school. Awesome. Deciding how you will pay for it is a critical next step. Securing art school scholarships can help offset some or all of the cost of pursuing an art degree. Here are 10 top tips as you plan your approach to the scholarship search.
1. Commit the time required to find art school scholarships
The first step to success is understanding that it will take some effort to find art school scholarships. Applying for a scholarship requires time and careful thought to search for opportunities, craft your portfolio, and track your submissions. Dedicating yourself to the process is the first step to successfully finding an art school scholarship.
2. Ask your school for help
The easiest place to get help finding a scholarship for art school is your current school. Talk to your guidance counselor, administrators, and faculty in the art department for information about applying for art school scholarships. Check your art department's website for online resources and scholarship listings. If you don't have an art department in your current school, connect with faculty at nearby schools with art departments and ask for their help.
3. Check local publications
There are probably print resources in your area that advertise upcoming scholarship opportunities. These publications can be helpful to your pursuit of scholarships, especially ones that specialize in your chosen field of art. For example, creative writing magazines will often advertise writing scholarships offered by local universities or community organizations.
4. Talk to your top college choices
If you've already decided to attend art school, there's a good chance that you've identified a few colleges you would love to attend. Get in touch with the admissions department and professors at the art school to see what advice they can offer about scholarships.
5. Get a second opinion on your submissions
Any art school scholarship application will require a full portfolio or at least a sample of your previous work. Even if you feel your submission is top-notch, it's helpful to get a second opinion from someone who has specific experience with art school. A former student, professor, or admissions counselor can help make sure your application presents you and your work in the best light.
6. Use the internet to expand your search
Thanks to technology, you can look for art school scholarships all over the world. Sites like Cappex and Scholarships.com allow you to search for scholarships based on keywords and geographic locations. You can also earn micro-scholarships through RaiseMe, which students can sign up for as early as ninth grade. On the RaiseMe platform, you'll sign up, follow your colleges of interest, add your academic and extracurricular achievements, and potentially earn micro-scholarships for those achievements.
7. Maximize your chances of getting financial aid
Just because a scholarship is awarded based on a medium outside your area of expertise doesn't mean it should be taken off your list. Maybe your passion is fine art photography, but you're also a pretty capable digital illustrator. Your best bet is to be open minded and apply for scholarships for both fields.
8. Reach out to civic organizations
If you or your family are part of a church, community center, PTA, or other type of community association, seek out special opportunities for scholarships, or connections to people in those organizations. Take a few minutes to send a quick email or call the organization's leadership or administrative staff to ask for details or opportunities—you may be pleasantly surprised at the results.
9. Reorganize your portfolio for each submission
You don't have to completely re-work your portfolio for each scholarship application you submit, but it's important to arrange its contents in a logical order based on the application requirements. If you're applying for a scholarship in sculpture, make sure your portfolio highlights these samples and places less emphasis on or excludes other kinds of work.
10. Work on your presentation skills
Some art scholarships will require you to explain your portfolio to a panel of judges, either in-person or in a written essay. Make sure you have a strong understanding of the importance of each piece in your portfolio, and the ability to explain it both verbally and in writing.
Bottom line: Take time to craft a quality submission
Getting a scholarship takes work, but if you are creative about your search and willing to put in the time to craft a quality submission, you can study a field you are passionate about at a free or heavily discounted tuition cost.