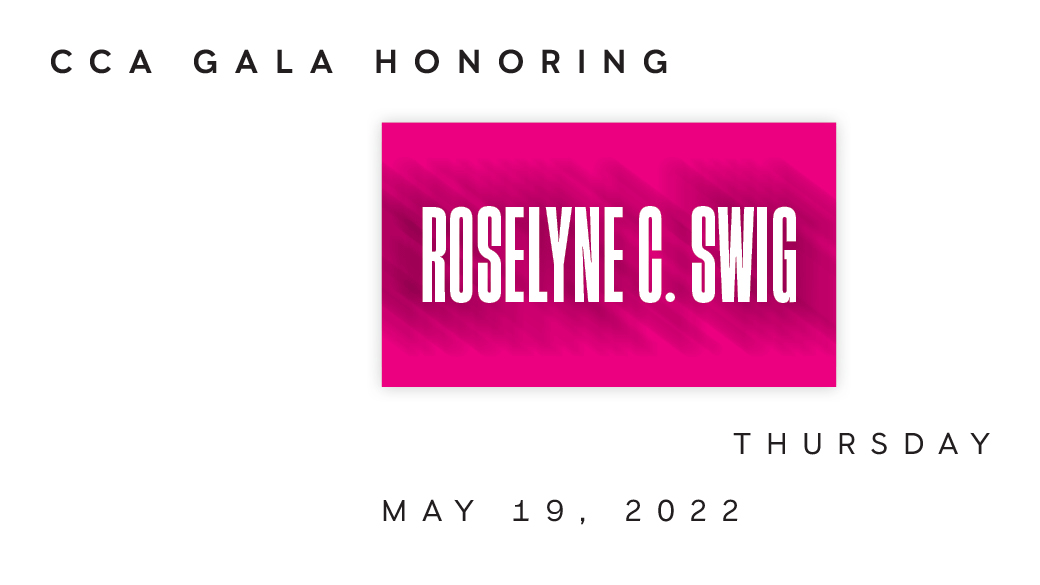 CCA's annual gala returned to the San Francisco campus on May 19, 2022, as San Francisco cultural and society figures, creative practitioners, and arts leaders gathered to honor beloved arts champion, civic leader, and community advocate Roselyne C. "Cissie" Swig. Co-chaired by CCA Trustees Stanlee Gatti and Kimberlee Swig, the event raised over $1.5 million for student scholarships and celebrated Swig's inspiring example and all she has done to foster the talents of young creatives locally, nationally, and around the world.
2022 Gala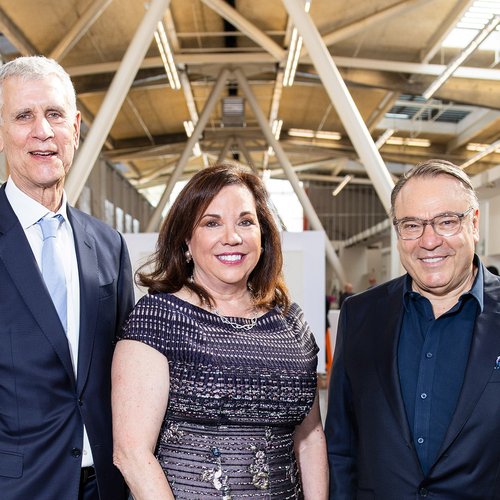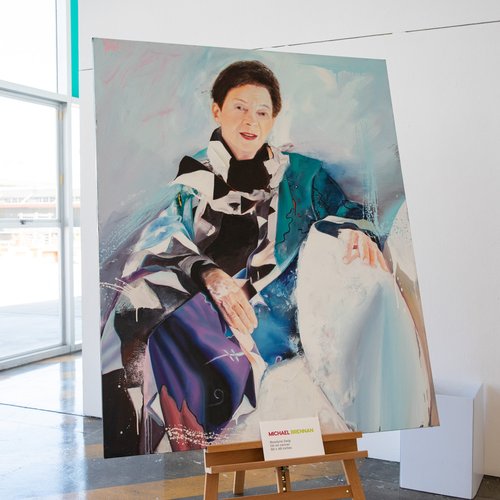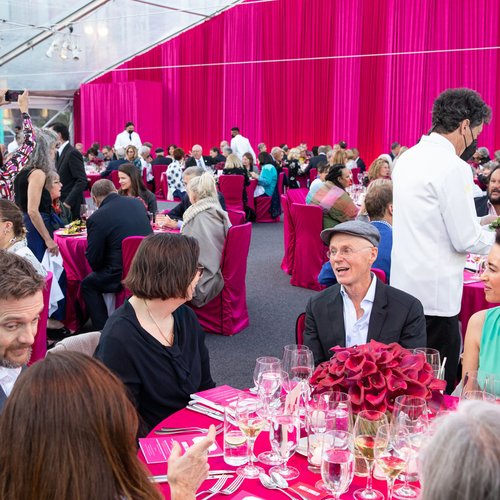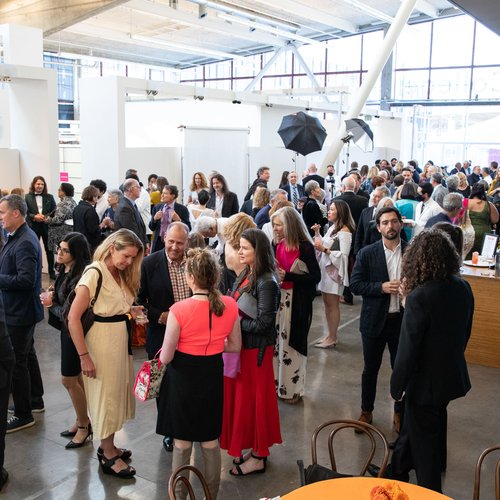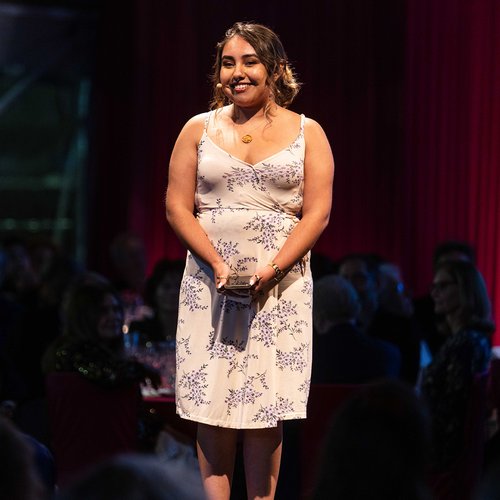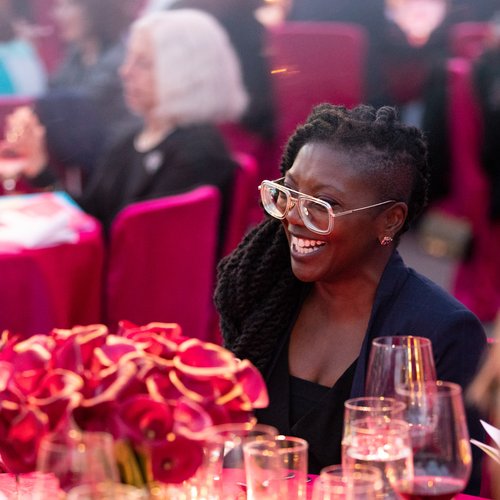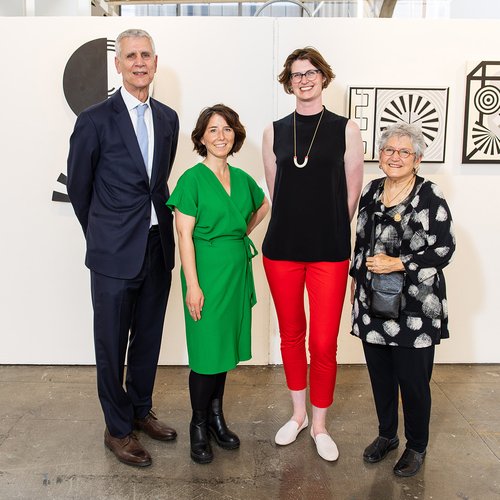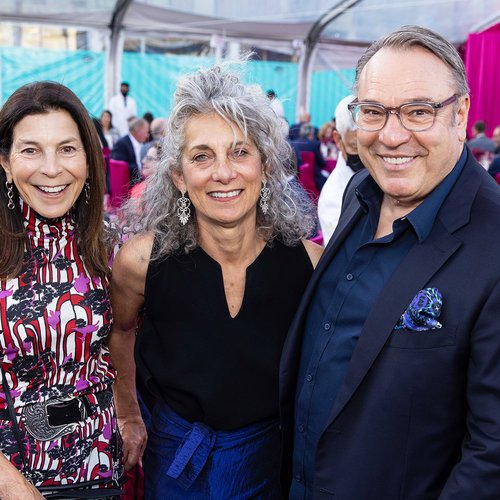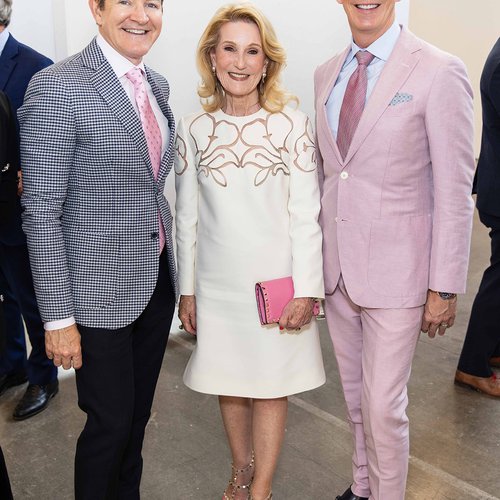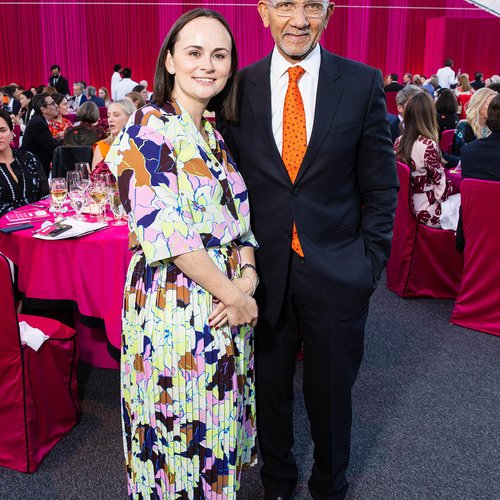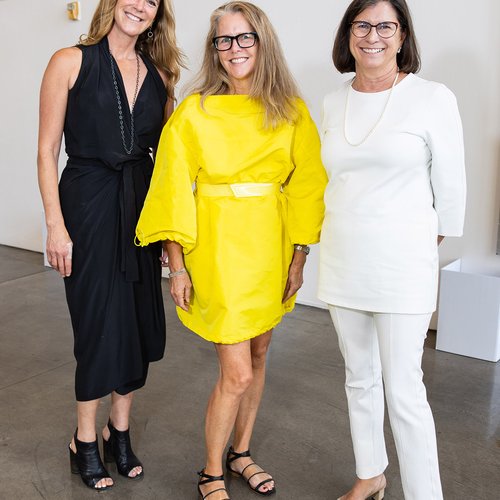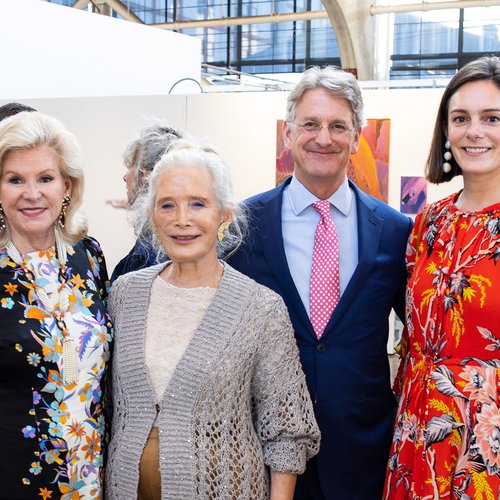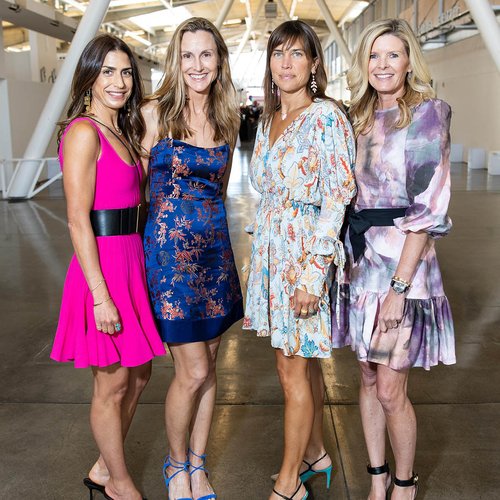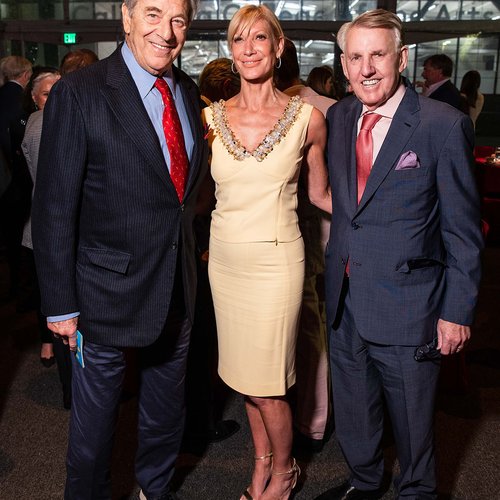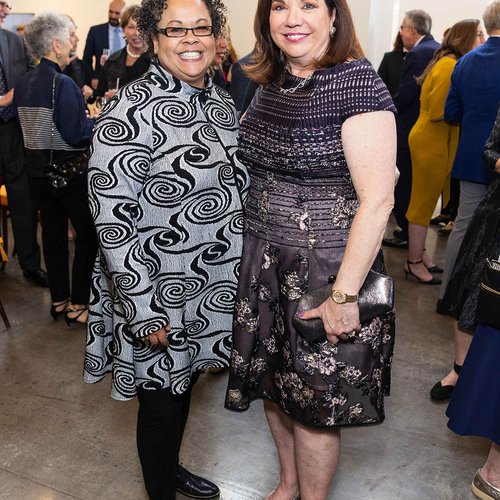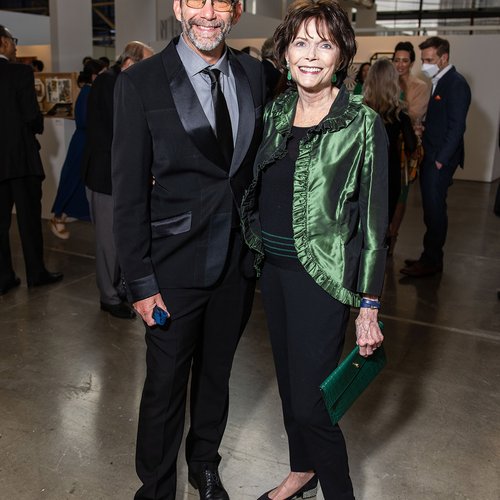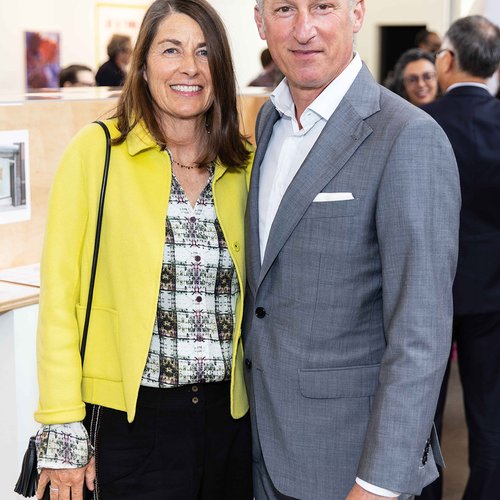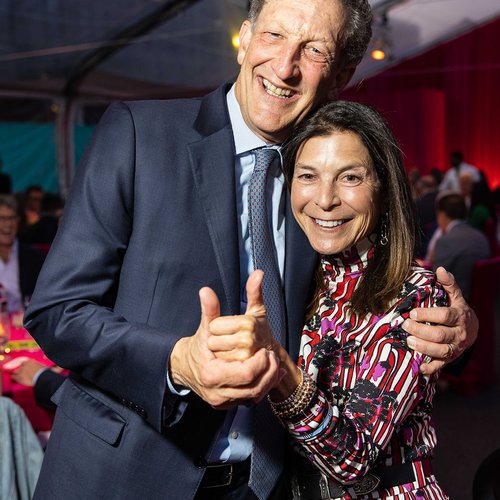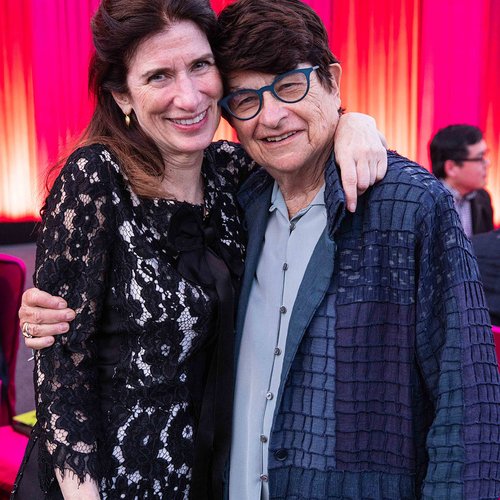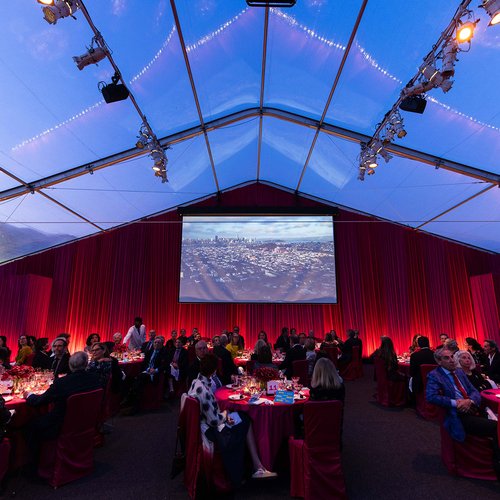 The CCA Gala celebrated 2021 Honorary Doctorate recipient Sir Jony Ive in recognition of his devotion to design as a craft, which ties to CCA's 114-year legacy of forward-thinking making in the arts and crafts. The event, which took place virtually, raised a record-high $1.5M for student scholarships. Helmed by gala co-chairs and CCA trustees Lorna Meyer Calas, Stanlee Gatti, and Kimberlee Swig, the live broadcast drew 400 supporters online from around the world.
The gala was accompanied by an auction featuring artwork from 15 artists—many of them either CCA alumni or past and present faculty—including Viola Frey, David Maisel, Manuel Neri, Terry St. John, Wayne Thiebaud, and Lava Thomas.
2021 Auction Selections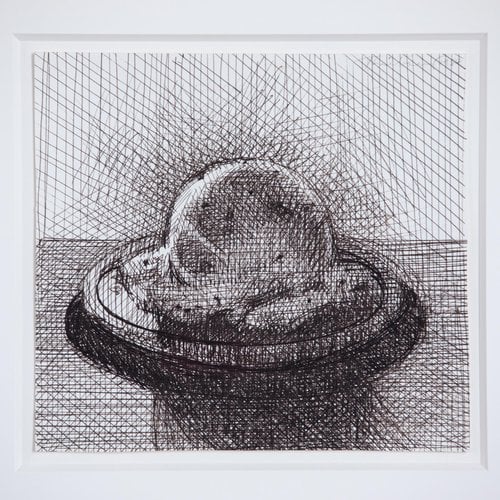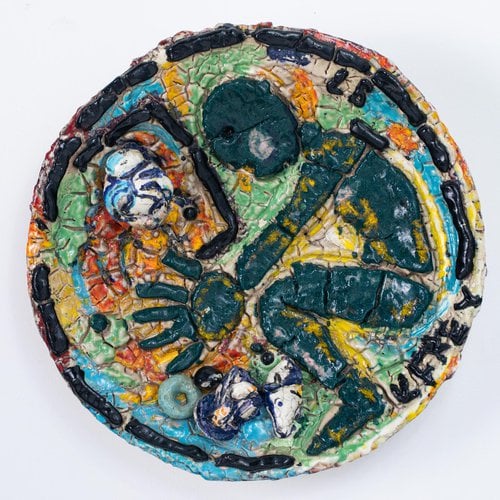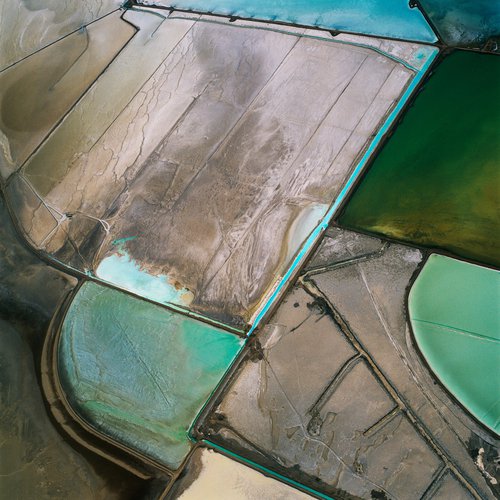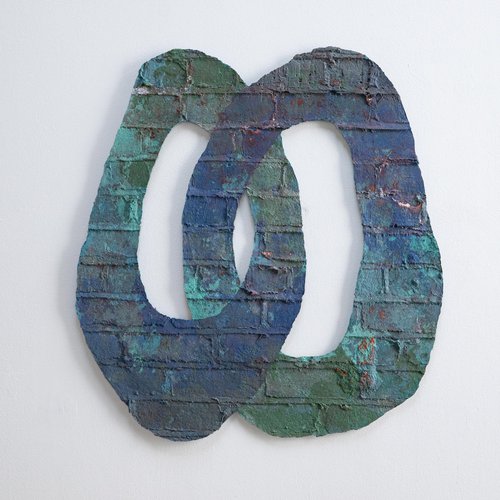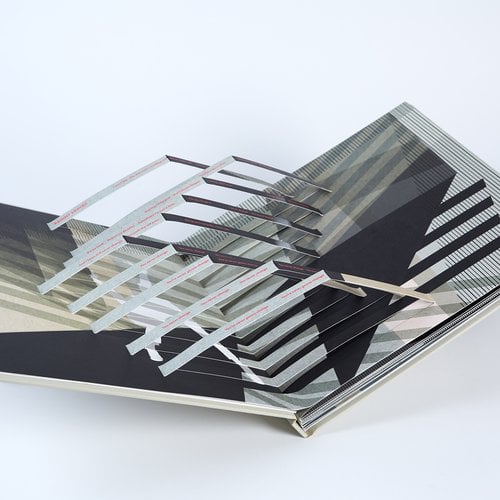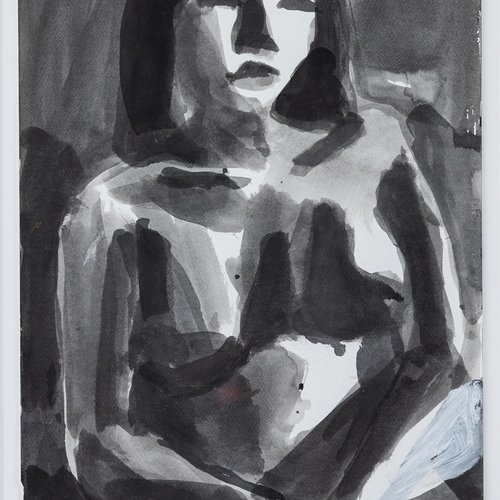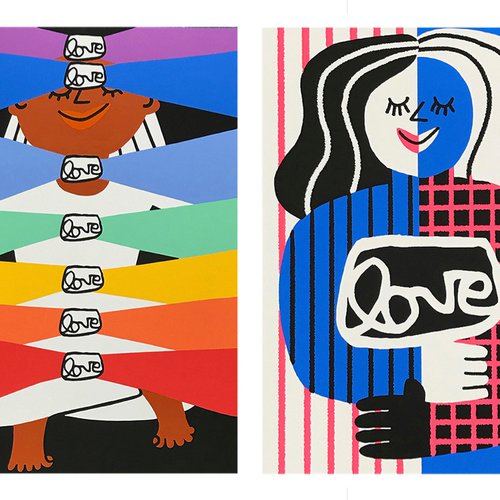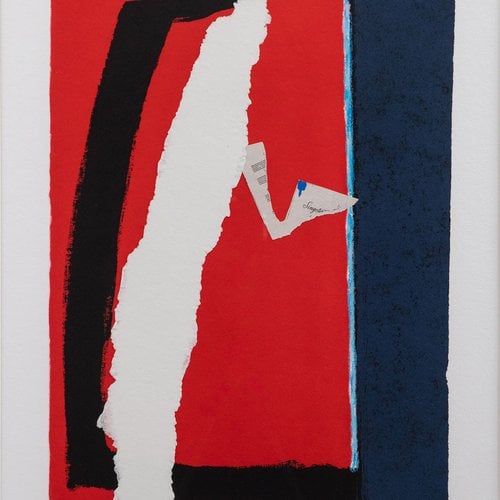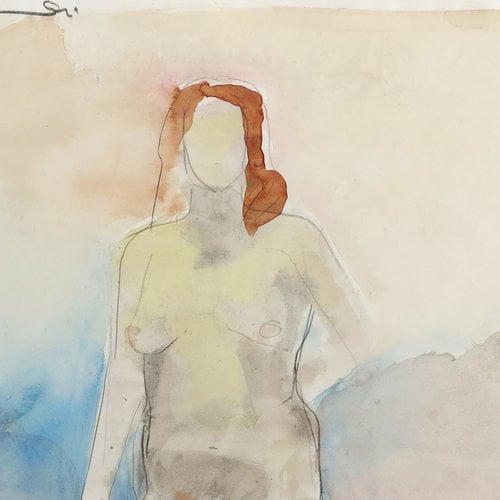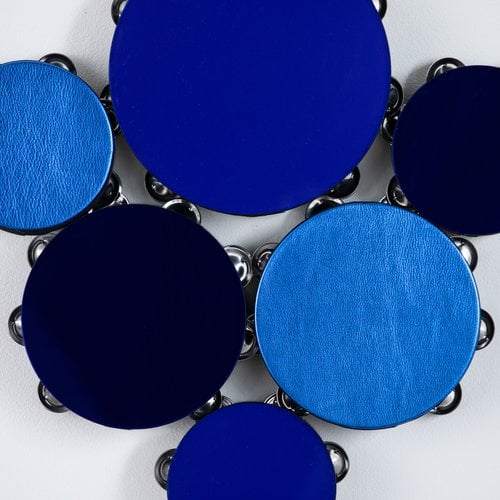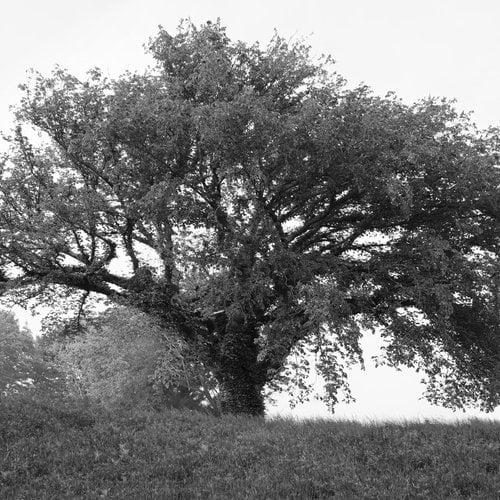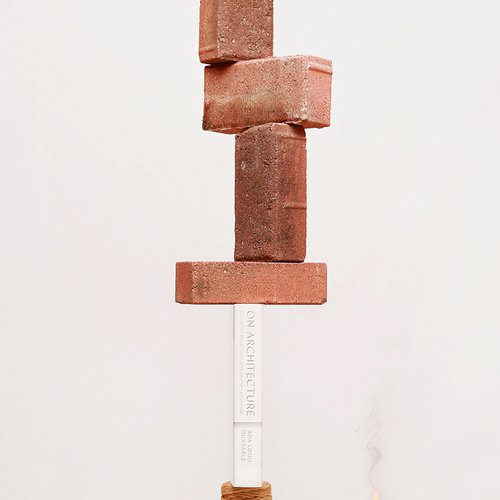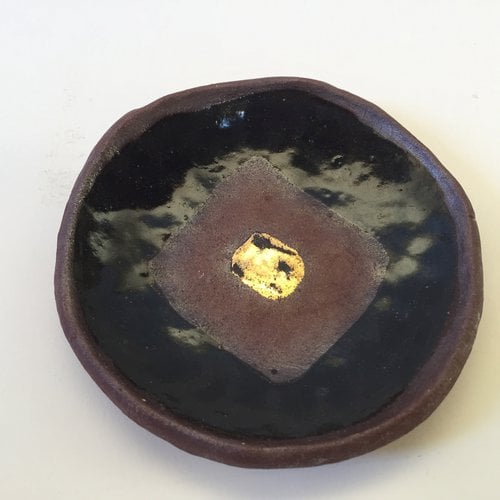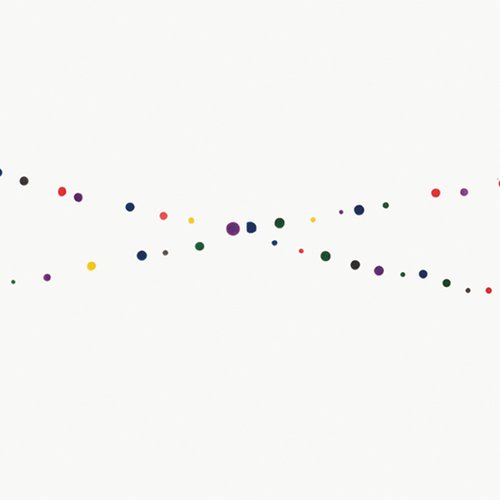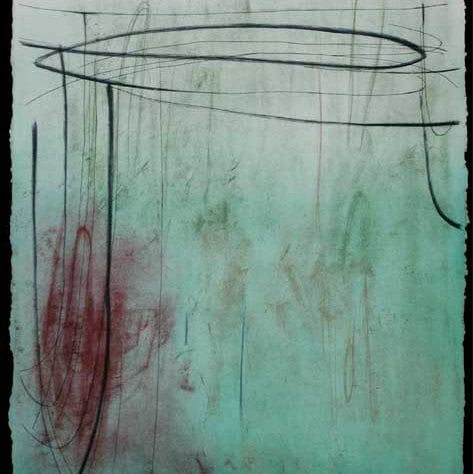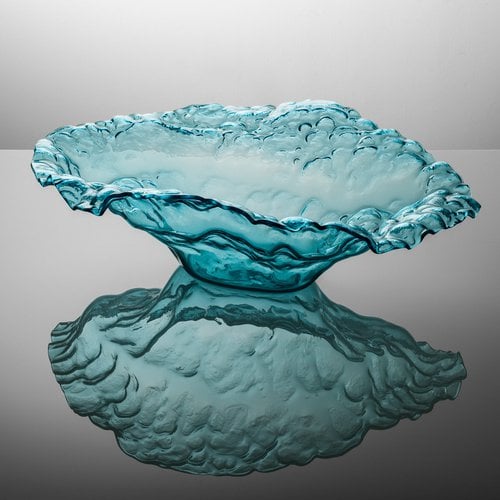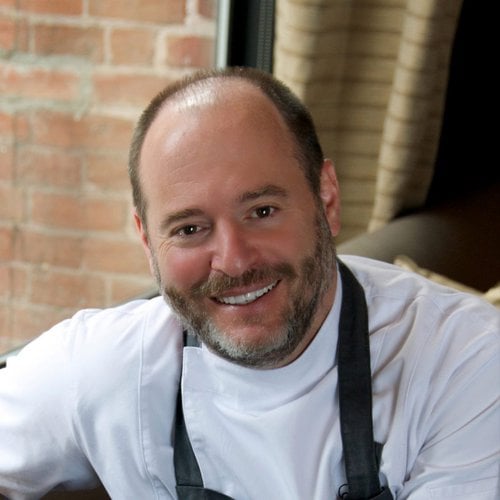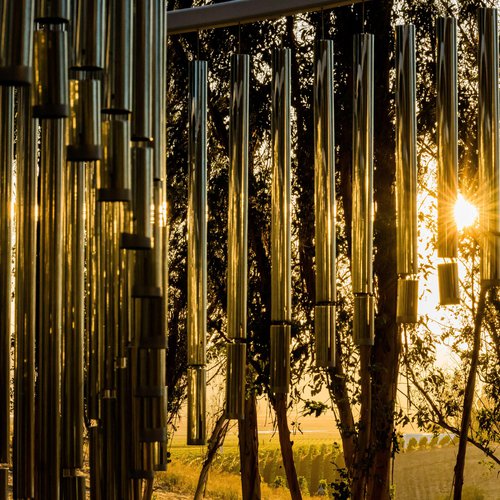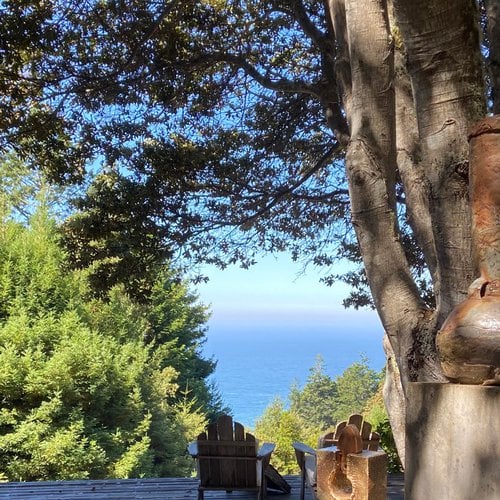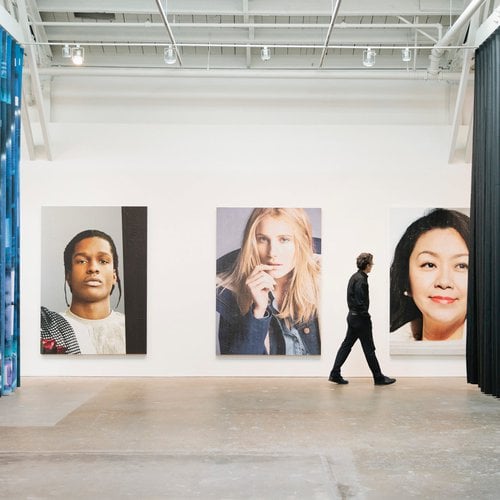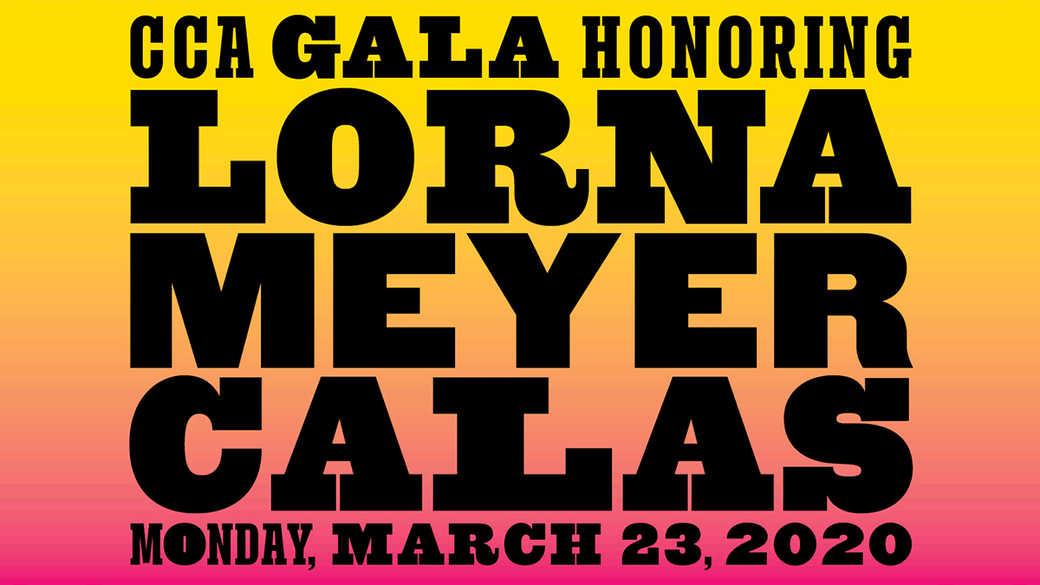 While the 2020 spring gala organized in honor of our wonderful trustee and community leader Lorna Meyer Calas was canceled due to San Francisco County and California Department of Public Health COVID-19 restrictions, the event raised over $1M for critically needed student scholarships.
We regret not being able to celebrate together in person but are deeply grateful for the generous supporters who helped ensure many talented students were able to continue their education at CCA during challenging times.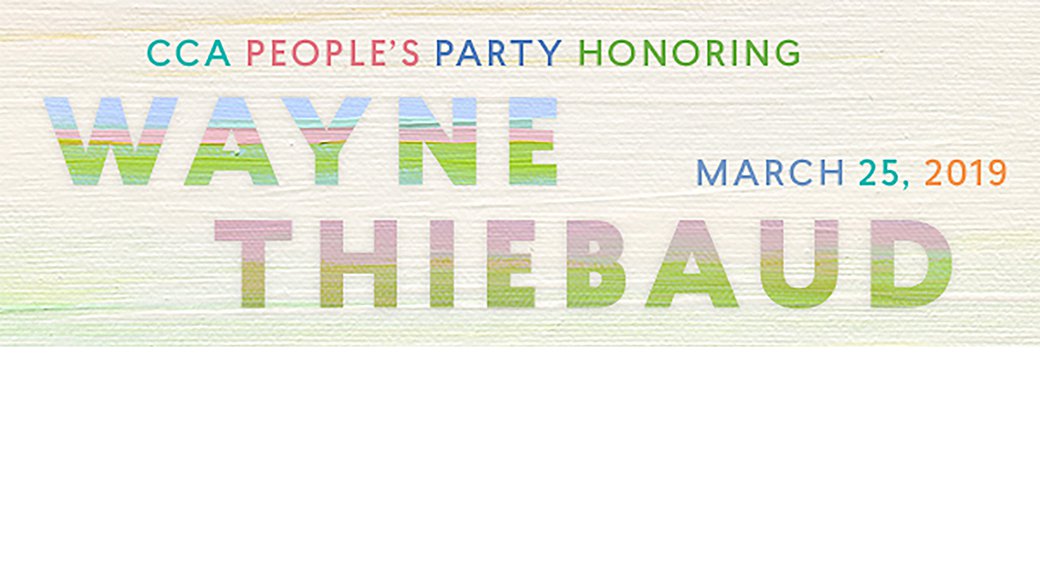 A tribute to art education and excellence
On March 25, 2019, more than 358 supporters gathered on CCA's San Francisco campus for the 2019 CCA People's Party to honor esteemed painter, printmaker, and teacher Wayne Thiebaud. Thanks to the generosity of our sponsors and supporters, the spring gala grossed over $1.2 million for student scholarships.
The annual fundraising event featured remarks by highly acclaimed scholar Steve Nash and was helmed by co-chairs and CCA trustees Cathy Podell and Stanlee Gatti, and honorary committee chair Lorna Meyer Calas. Guests included long-standing patrons, leaders of San Francisco art institutions, museum directors, gallery owners, major art collectors, and some of the brightest cultural and society figures from the Bay Area.
Featuring an interview with Michael Krasny
As part of the evening's festivities, we also proudly presented an abridged version of this full-length interview between Thiebaud and KQED Forum host Michael Krasny. The influential pair discusses Thiebaud's meaningful achievements, motivations, and love of painting—a form that still proves itself miraculous to Thiebaud, even decades after his incredible career started.
2019 Gala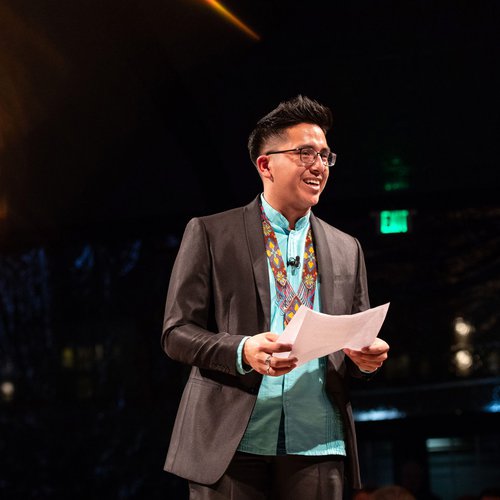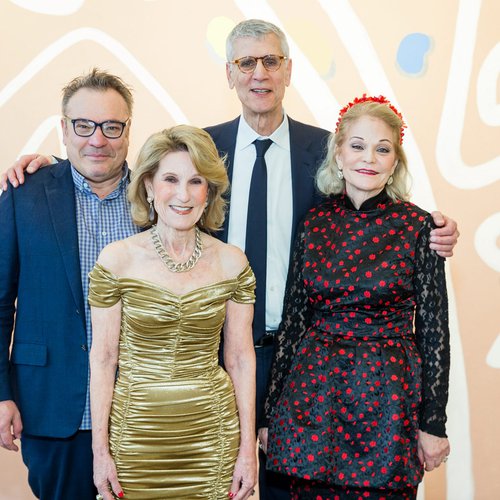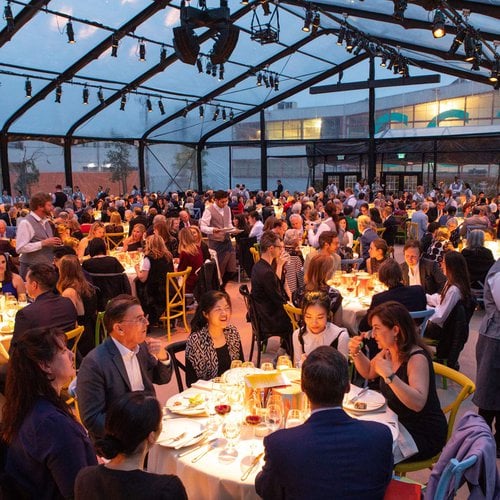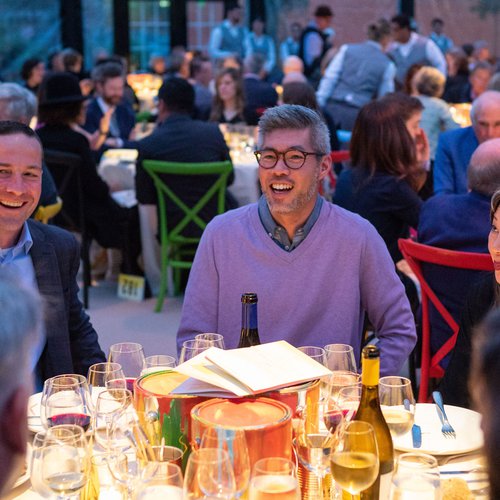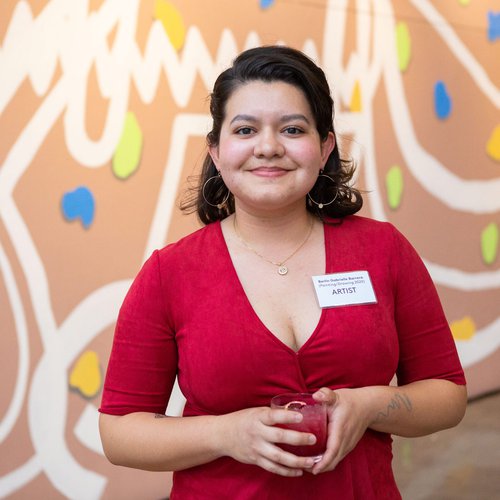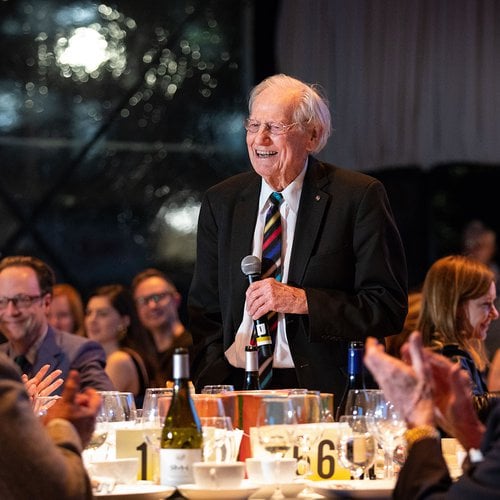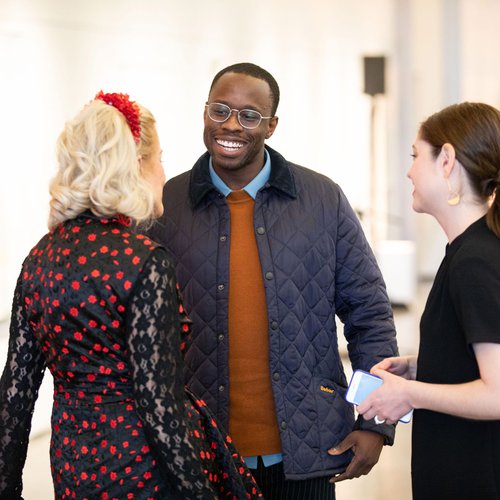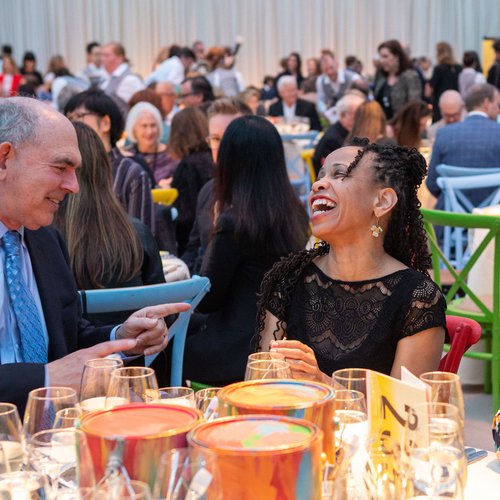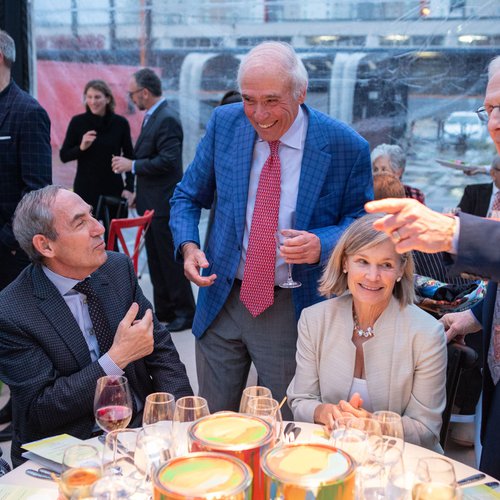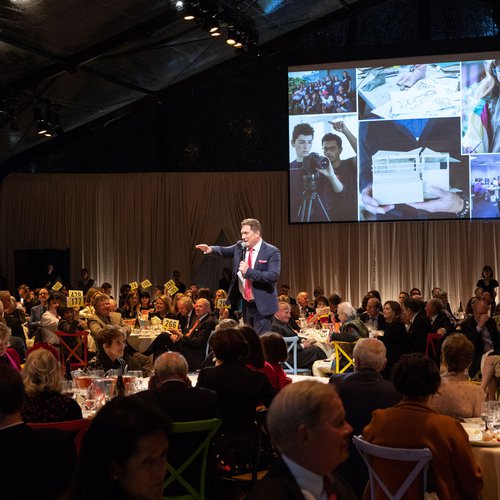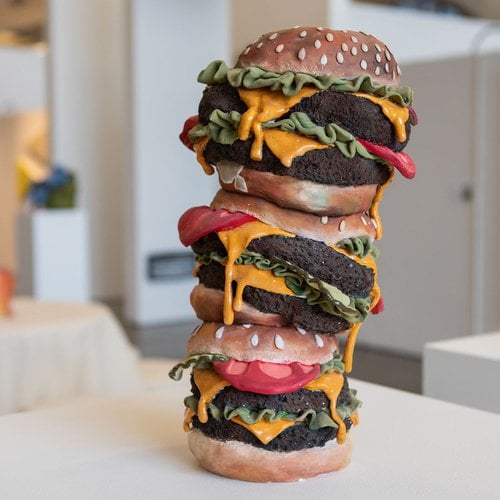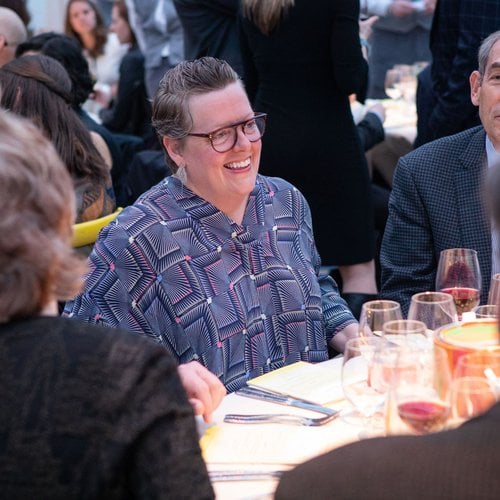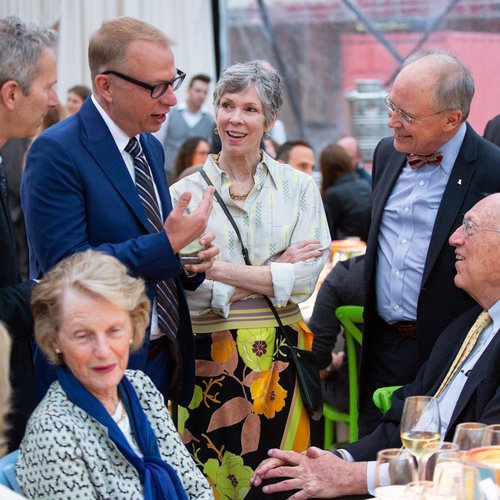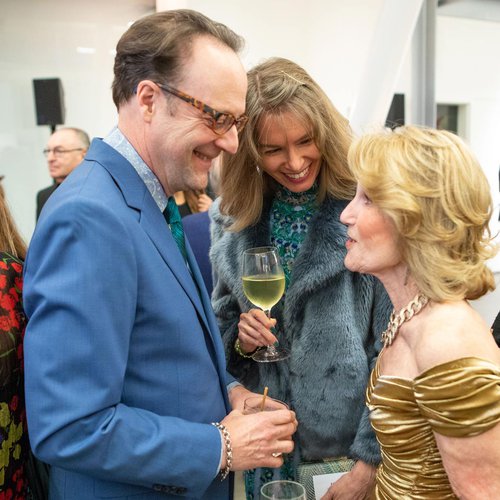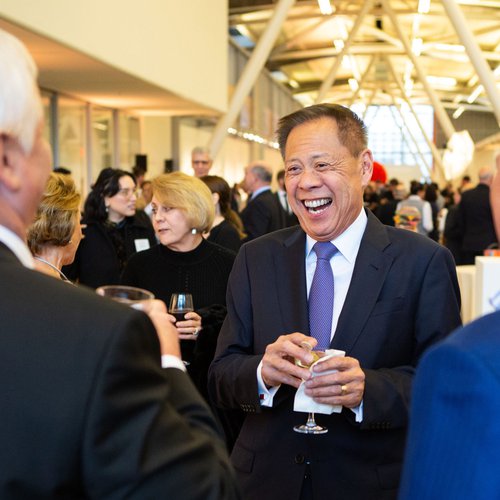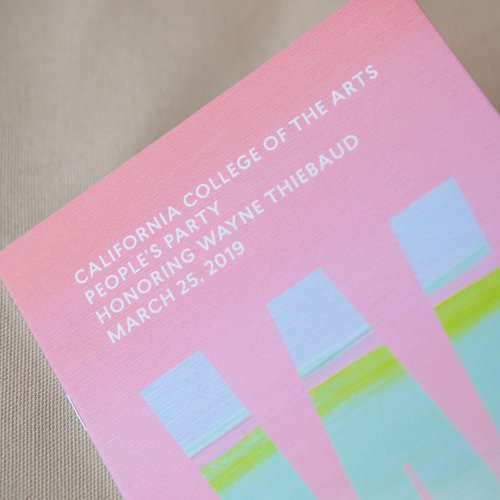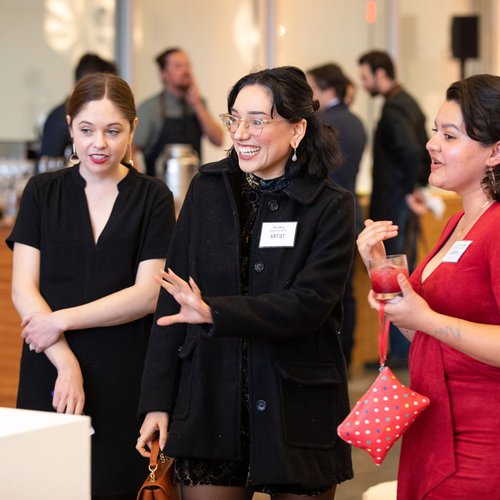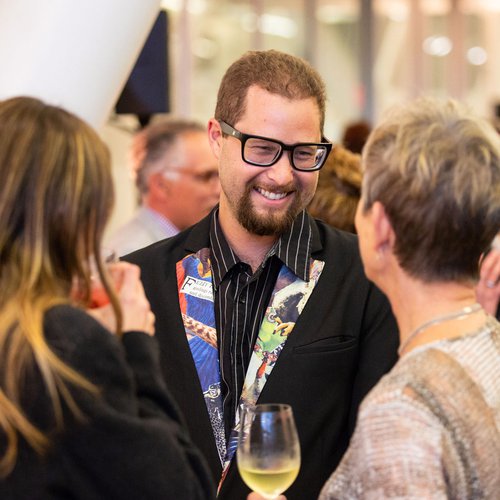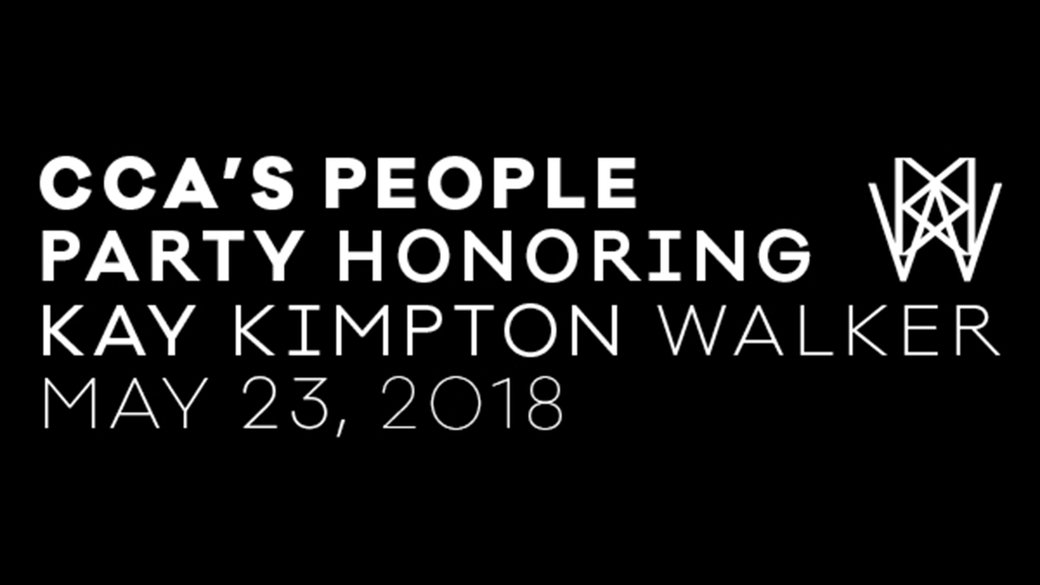 Record-breaking funds raised for students
CCA gathered more than 375 supporters for its annual gala celebration on May 23, 2018, honoring the remarkable Kay Kimpton Walker, who has chaired seven gala fundraisers and helped raise over $4 million for scholarships, providing hundreds of students with access to an arts education at CCA.
Thanks to the extraordinary generosity of our sponsors and supporters, the event brought in a record-breaking $1.27 million for student scholarships, creating countless opportunities for talented and deserving students to attend CCA regardless of their financial background.
2018 Gala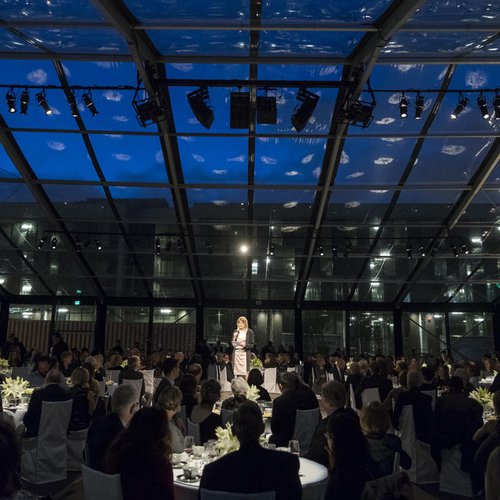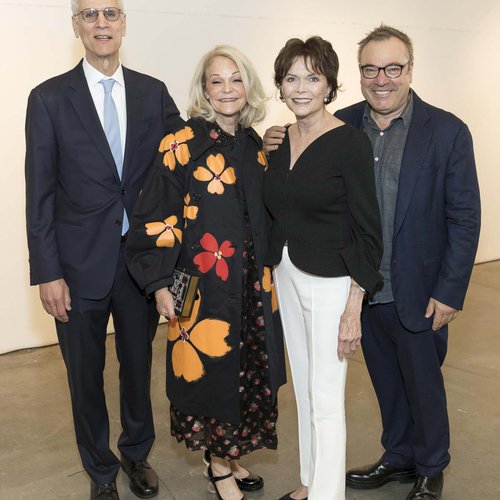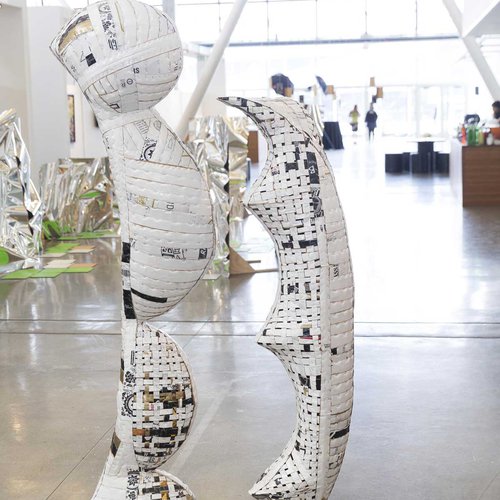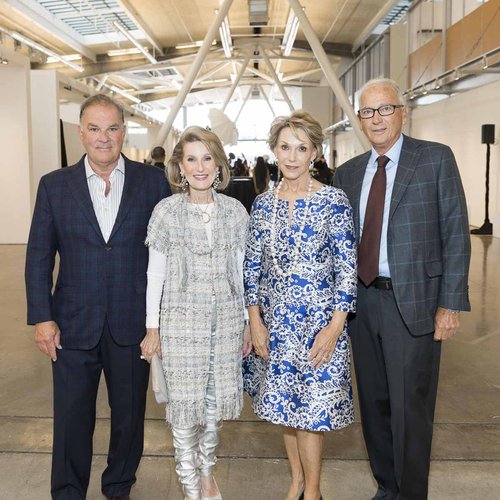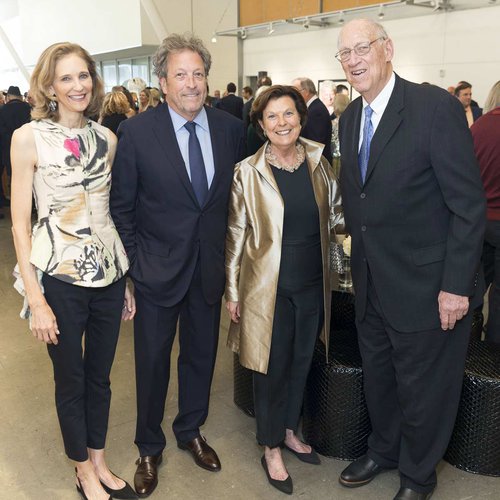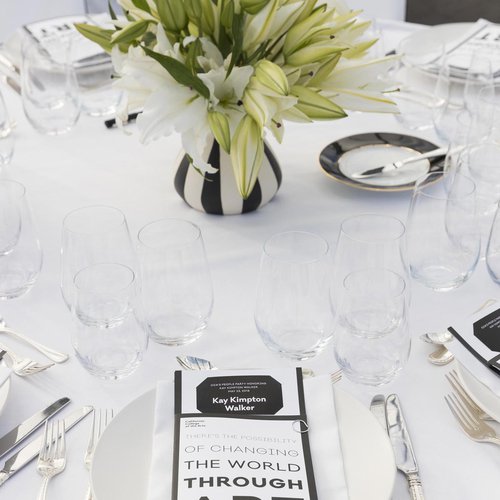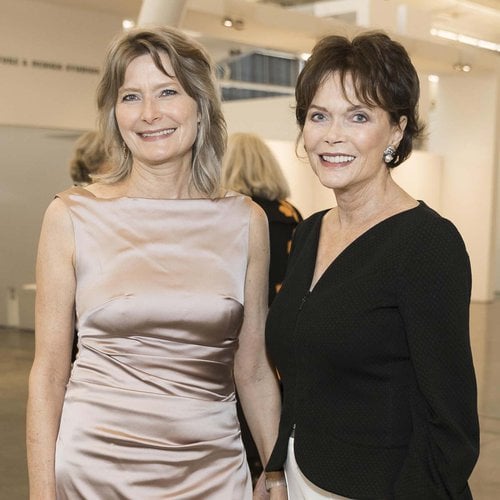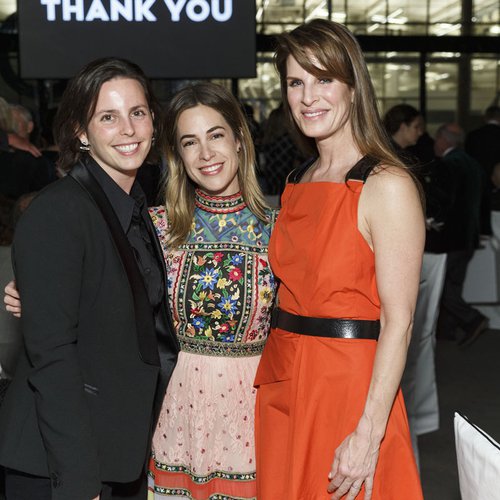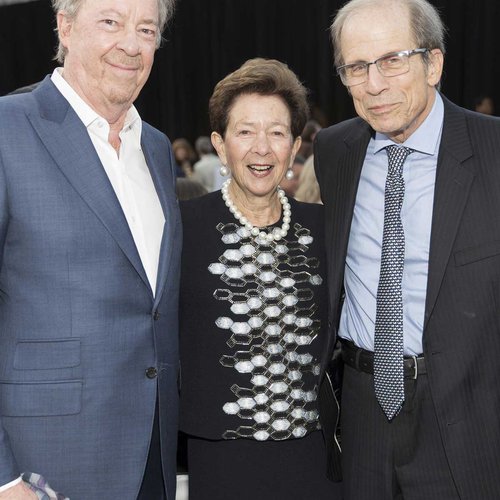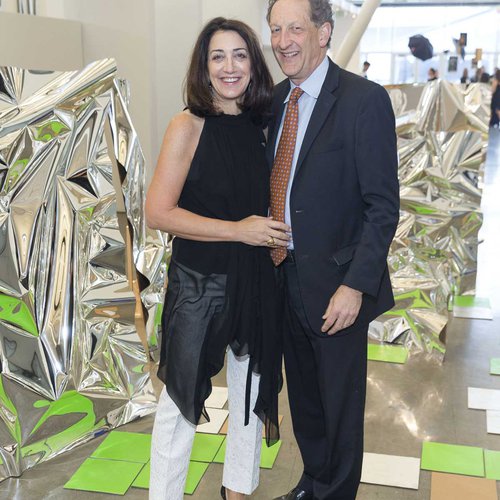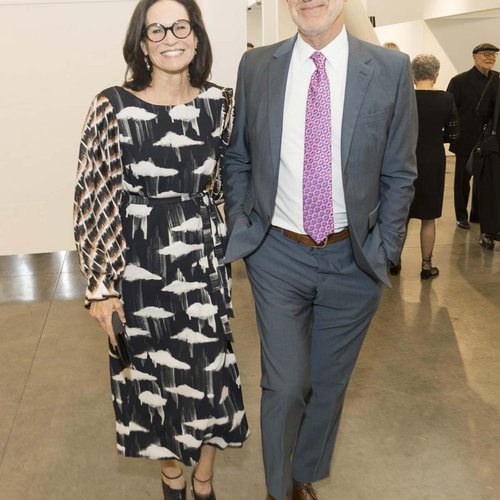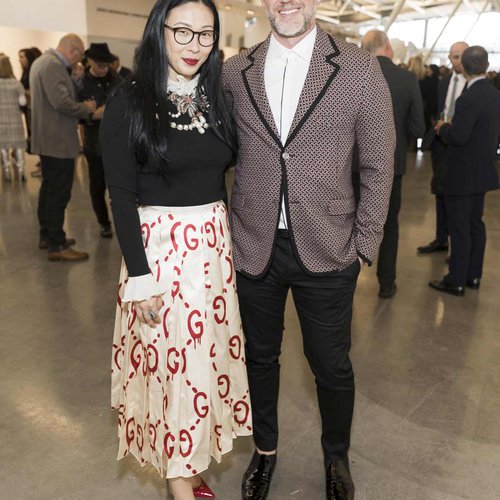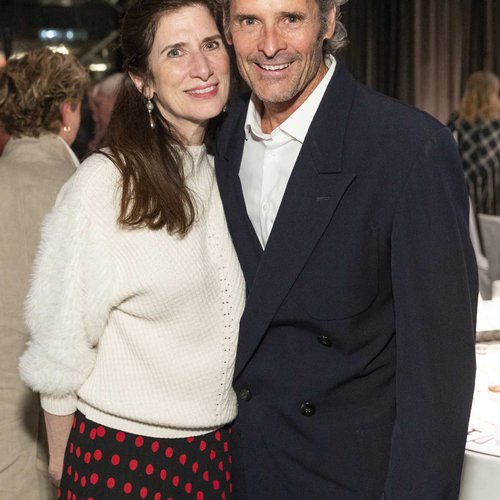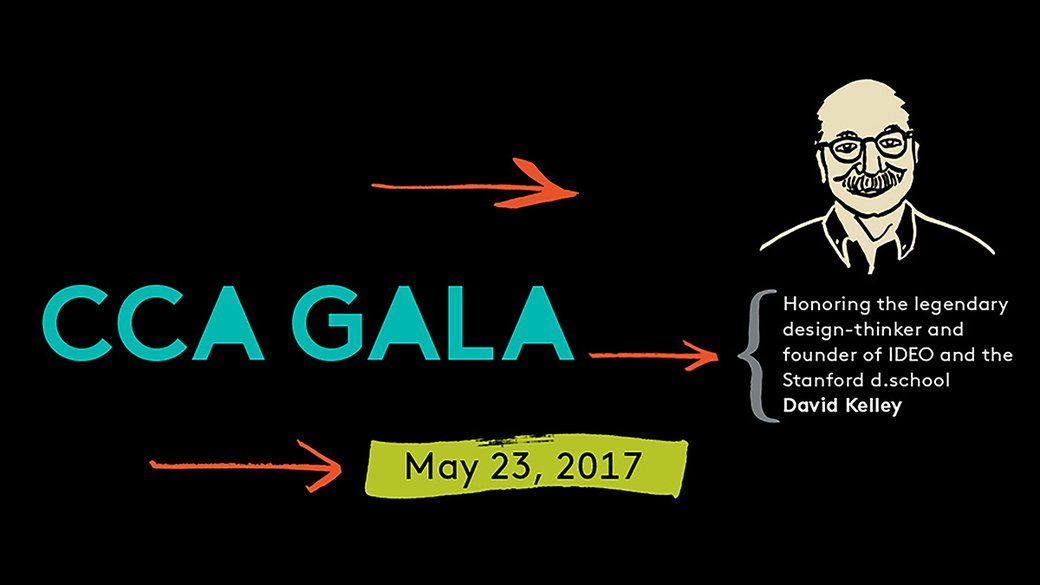 An evening with over $1 million in donations
CCA's 2017 gala benefit drew more than 400 supporters to its San Francisco campus for a sold-out celebration honoring renowned design visionary David Kelley, founder of the global design consultancy IDEO, establishing a new scholarship fund in his honor—the David Kelley Endowed Scholarship—and inspiring the crowd to make generous, real-time donations to inaugurate the fund.
Helmed by co-chairs and CCA trustees Patricia W. Fitzpatrick, Lorna Meyer Calas, and Kay Kimpton Walker, along with honorary chair and CCA trustee Stanlee R. Gatti, the gala brought together both long-standing CCA patrons and new supporters from across the Bay Area design industry, exceeding expectations by grossing more than $1 million in donations to fund CCA student scholarships.
2017 Gala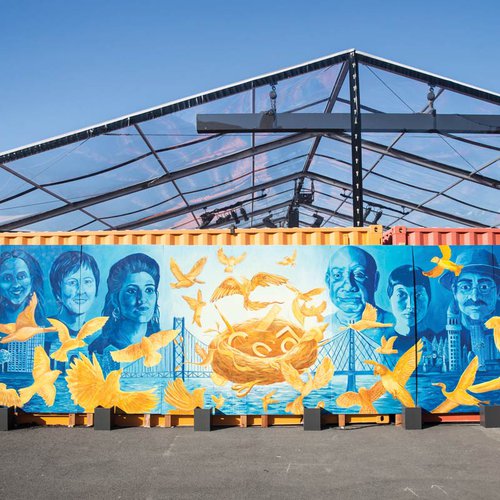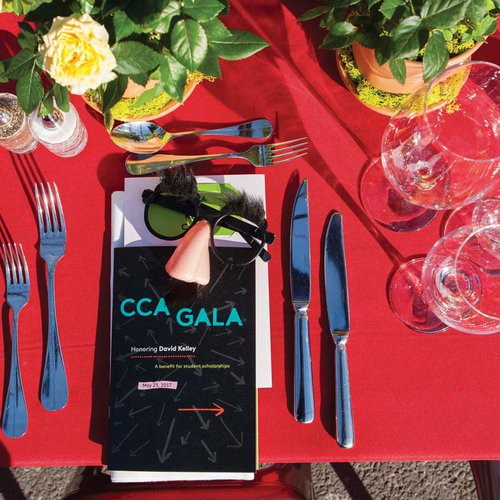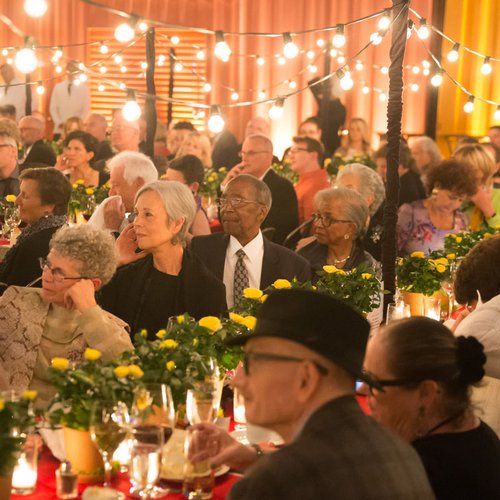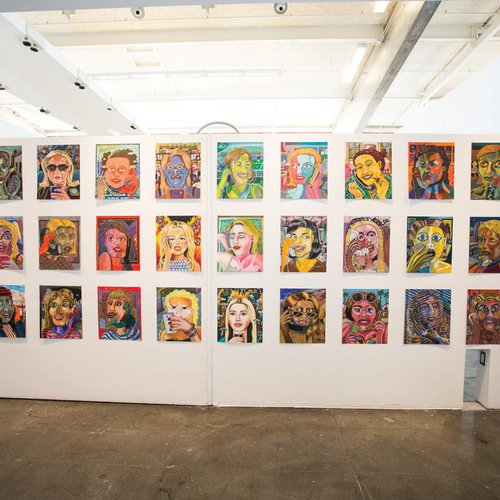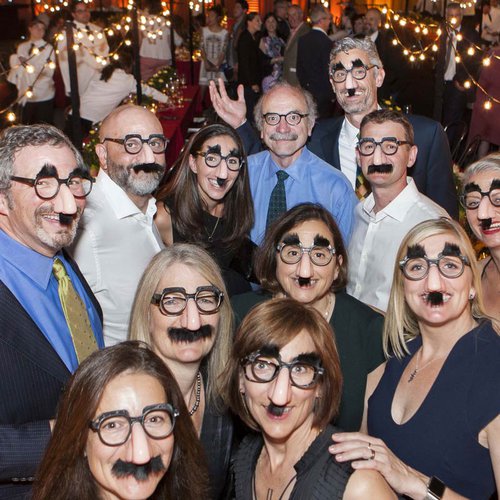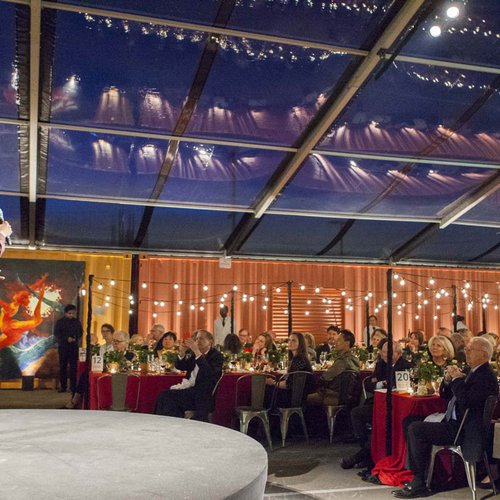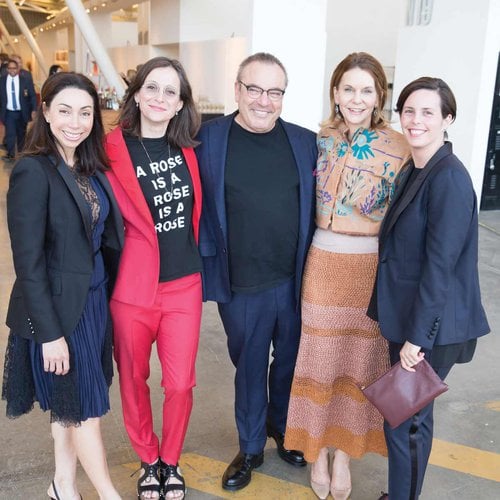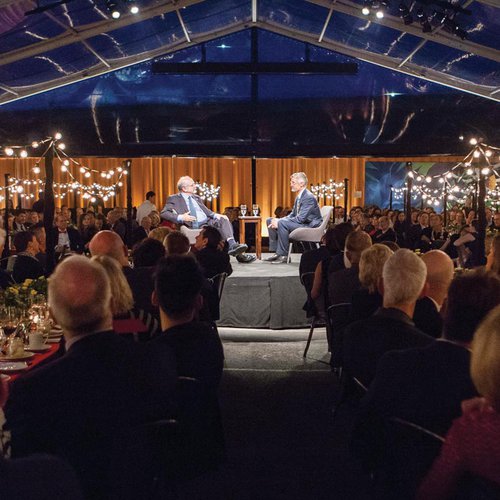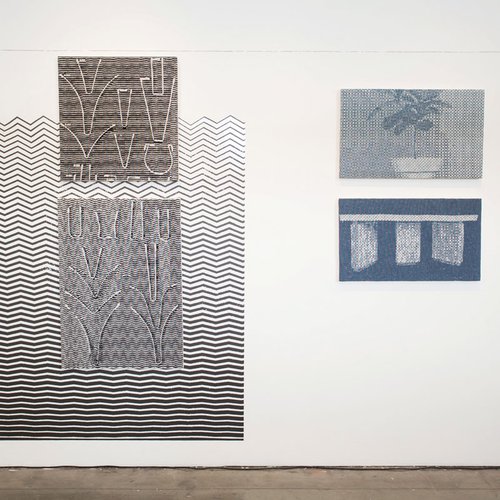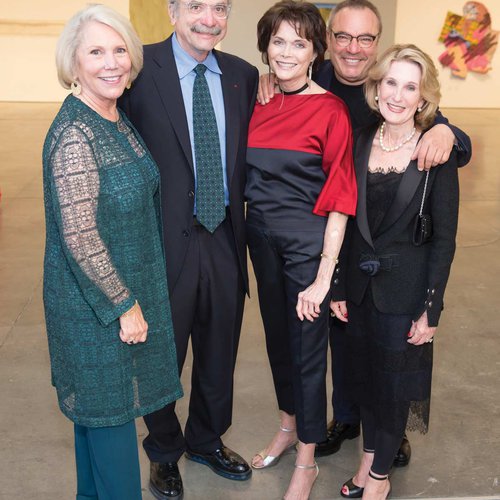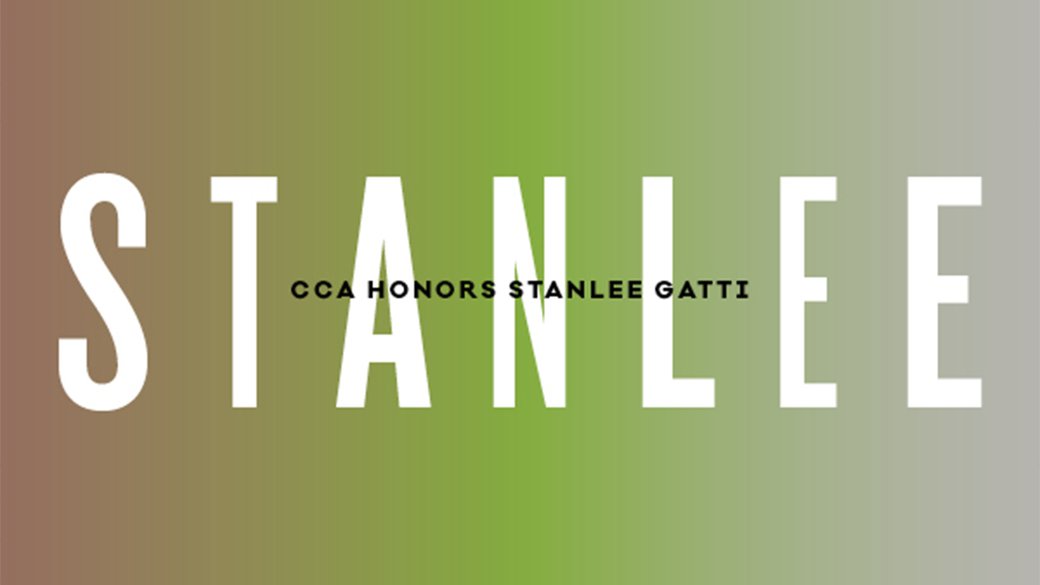 A local icon bolsters fundraising efforts
Attracting more than 450 supporters, CCA's 2016 gala benefit celebrated renowned Bay Area designer and community leader Stanlee R. Gatti, whom CCA surprised with a new scholarship fund in his honor, the Stanlee Gatti Endowed Scholarship, bolstered by generous real-time donations totaling more than $330,000.
Led by co-chairs and CCA trustees Patricia W. Fitzpatrick and Lorna Meyer Calas, with honorary chair and CCA trustee Kay Kimpton Walker, the evening surpassed all financial goals by grossing more than $1.24 million in donations to help fund CCA student scholarships, empowering hundreds of young artists to pursue their dreams.
2016 Gala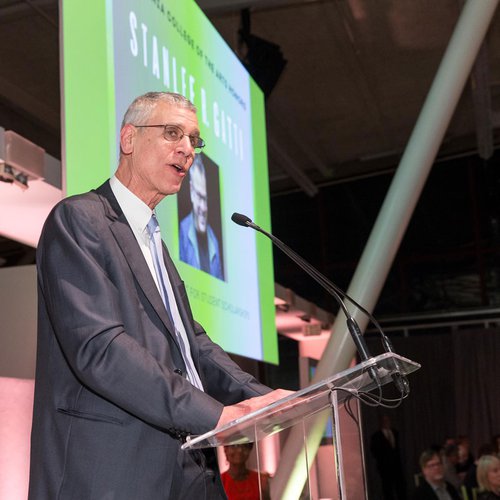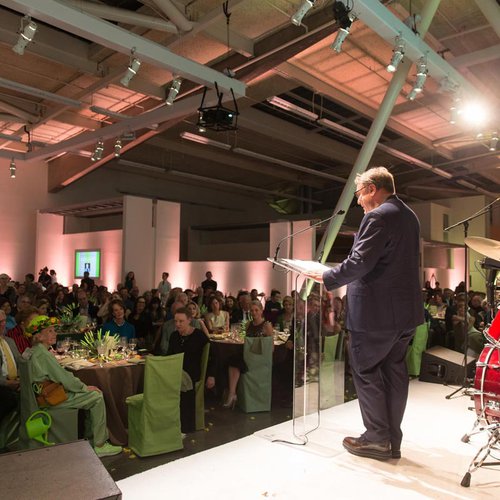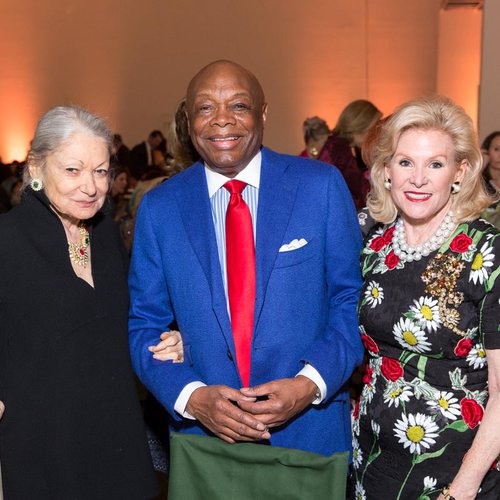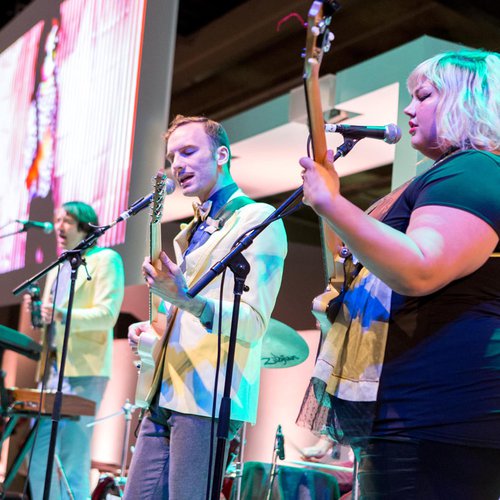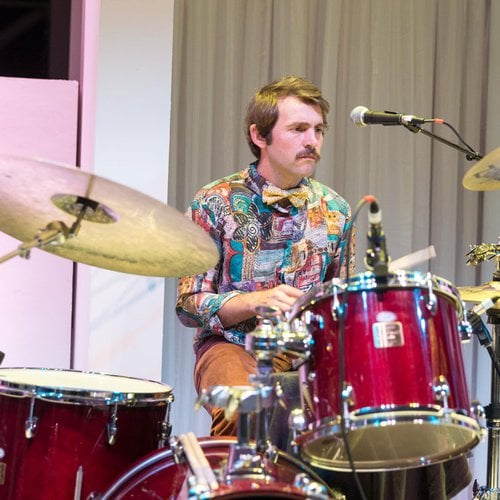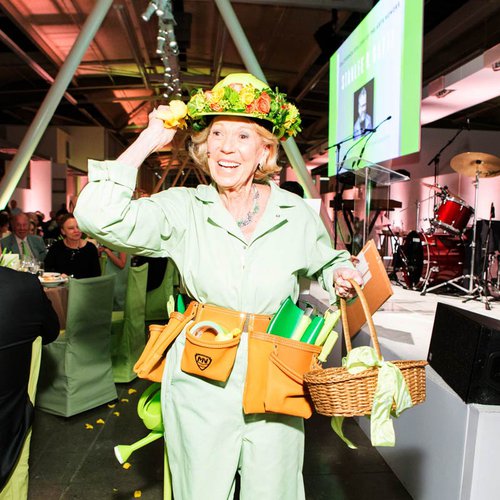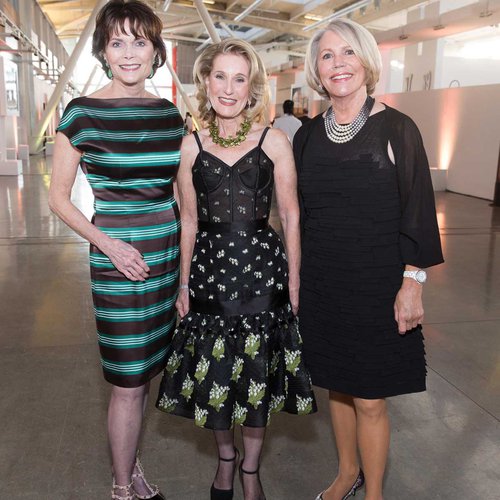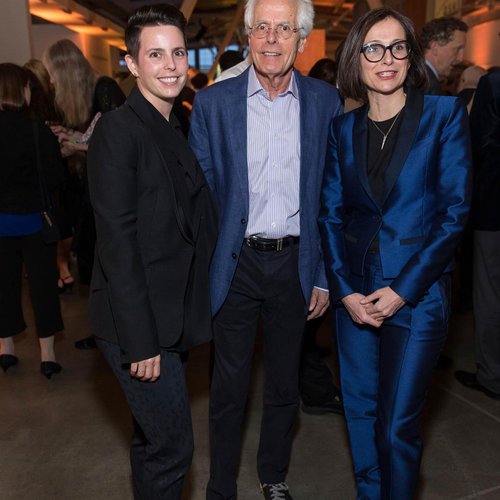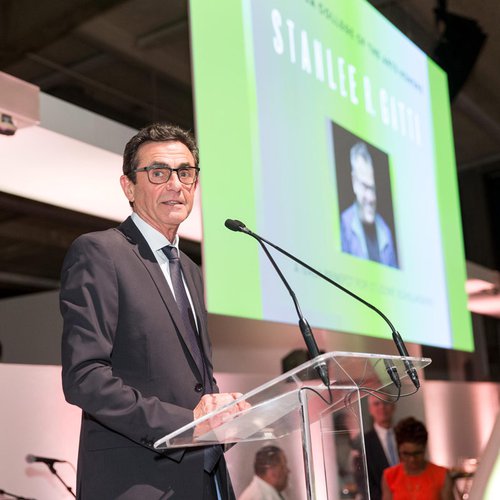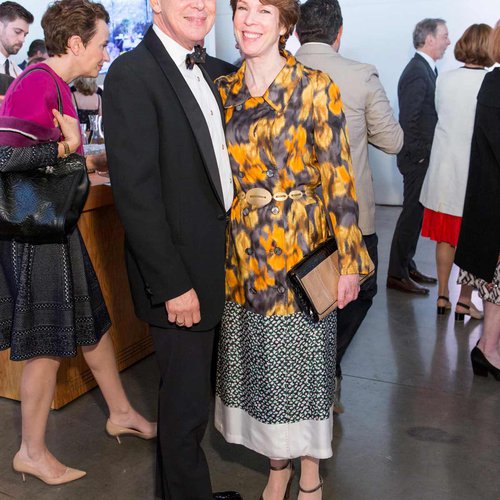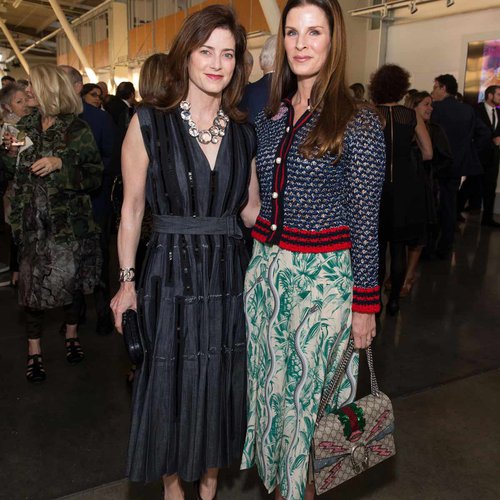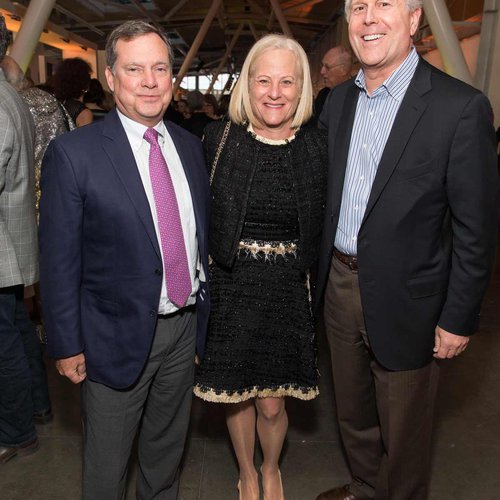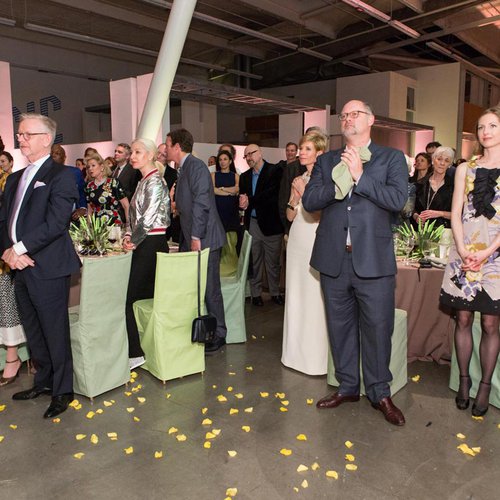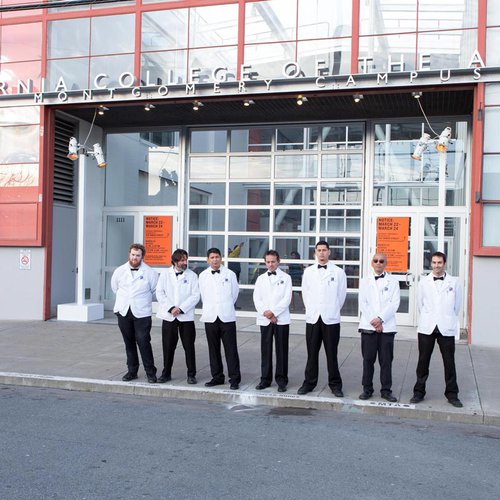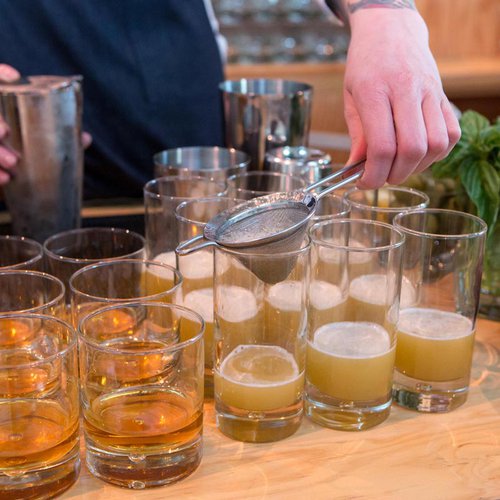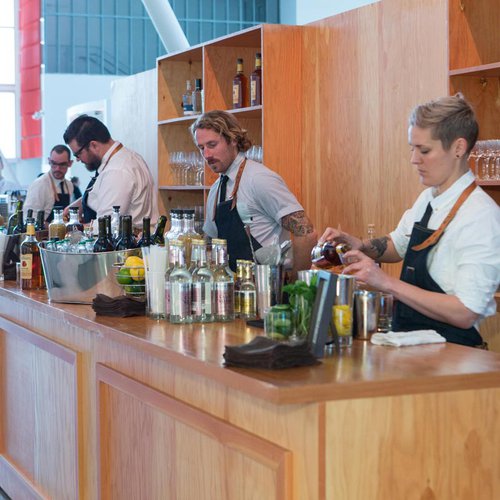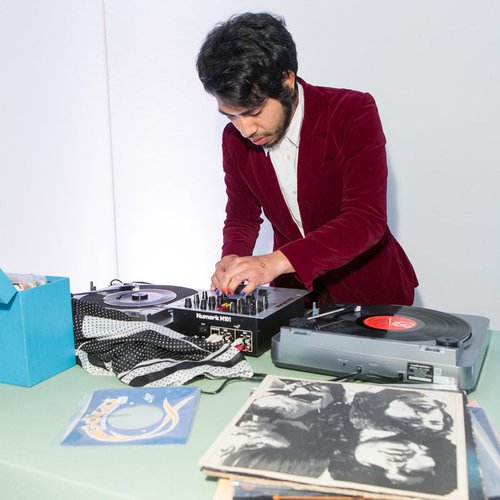 Have questions?
Whether you have general questions about student scholarships or more specific questions about attending or supporting our annual gala benefit, we're happy to help.