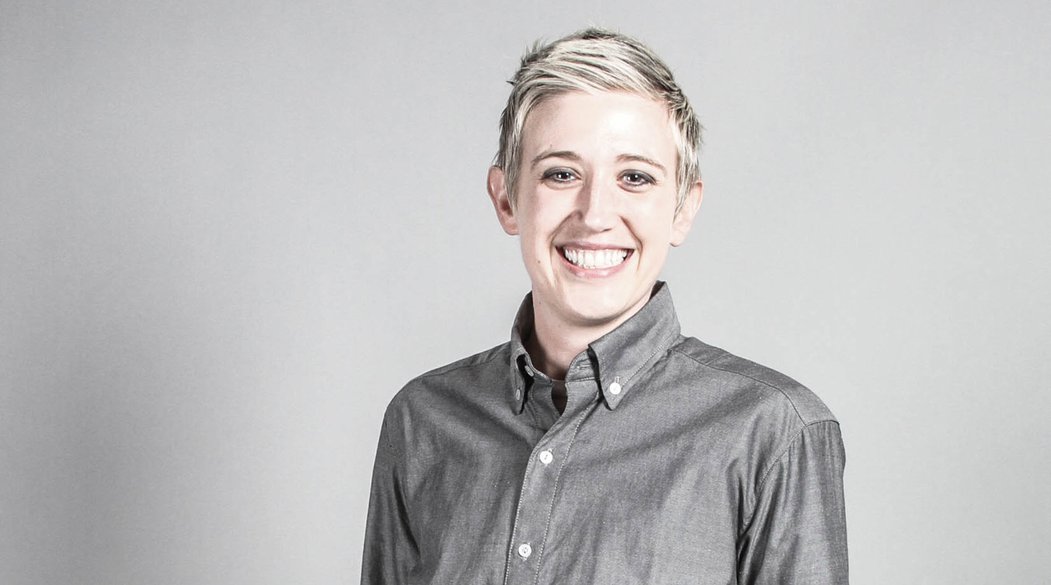 After Megan Moyer (MBA Design Strategy 2015) graduated from CCA's MBA in Design Strategy (DMBA) program, she worked at Sony Futures Lab, a global research and development team, exploring AR/VR/MR products and interactions. Then she went to a new industry entirely, helping launch and lead a Design & Innovation team at Sutter Health, one of the nation's largest nonprofit hospital systems, serving 3 million patients across 25 hospitals in Northern California.
"It was quite a shock," Moyer says, "to go from working on far-future technology to working in a highly regulated industry where it is still difficult to even send a text message to a patient. That said, I love working in health care because it is an industry where design is able to have a direct and tangible impact on people's lives—at the most vulnerable moments of their lives—from birth, to death, to everything between."
In the care industry Moyer remains, motivated by "the need for better systems and structures to support families and caregivers." In her current role as design partner at The Holding Co., a collaboration between IDEO and Pivotal Ventures (the incubation and investment company by Melinda Gates), Moyer uses design strategy daily to help reimagine care in the 21st century.
We caught up with Moyer during the fall 2020 semester to learn more about her work, what drew her to the DMBA program, and her advice for current CCA students.
"I love working in health care because it is an industry where design is able to have a direct and tangible impact on people's lives—at the most vulnerable moments of their lives—from birth, to death, to everything between."
(MBA Design Strategy 2015)
Q. Why did you select the DMBA program at CCA?
A. I was attracted to the DMBA program at CCA because of its focus on using design at the systems level, taking the mindsets and approaches of design—human-centered thinking, creative problem solving—and applying them to business, organizational, and ecosystem challenges.
The DMBA helped me bring design to the table in a leadership capacity, not just by managing design teams, but by enabling me with the tools and skill set to influence the strategy and vision of an organization. It also gave me frameworks that I use every day in my work (as well as tons of practice making pitch-decks and doing public speaking). CCA also provided a wonderful network of designers, which helped me build a strong community in the social impact design space.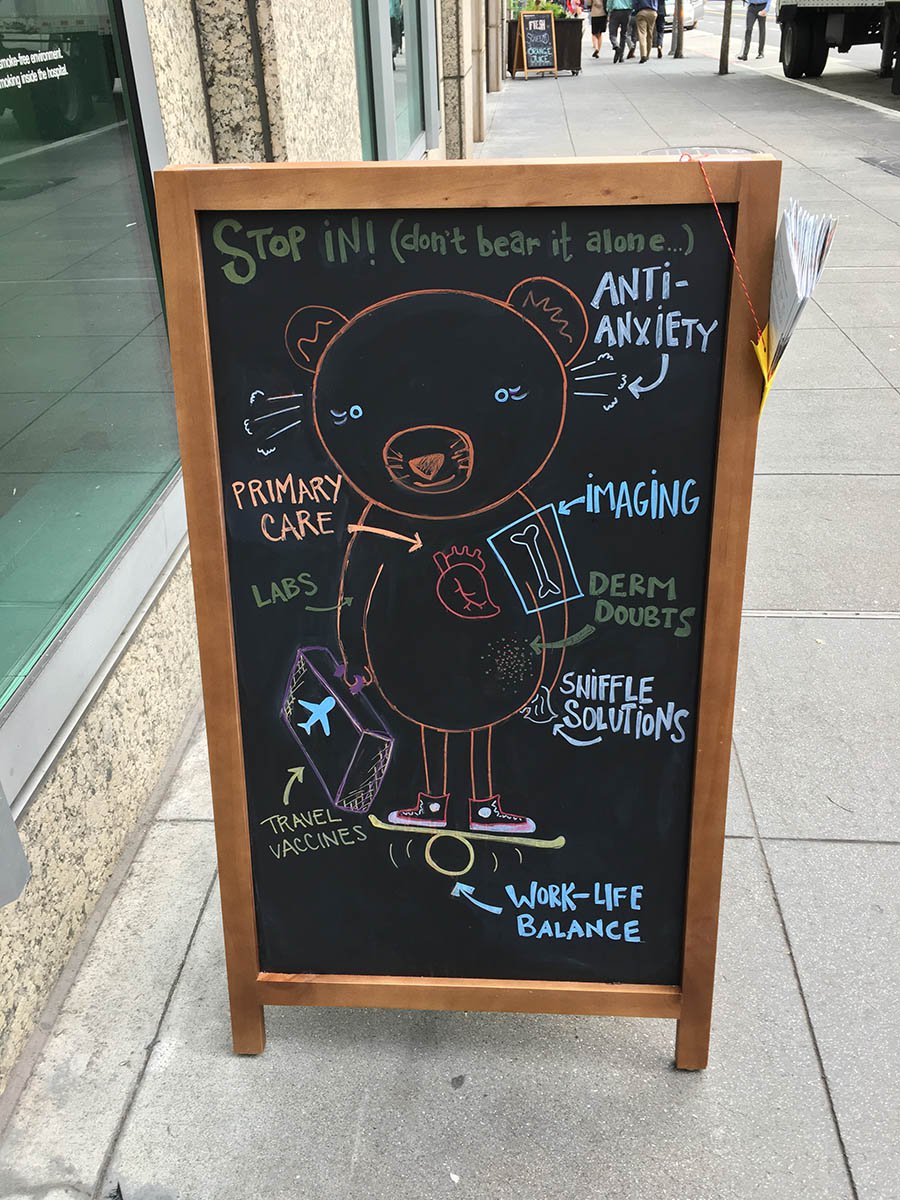 Q. Can you tell us more about The Holding Co.?
A. Our work helps bridge the gap that health care systems often can't fill—helping with care in the home and in families' lives—whether that is caring for an aging parent, or caring for a child with special needs, or simply balancing the complexities of running a household and managing a family's health and emotional well-being.
At The Holding Co. we partner with startups, nonprofits, and corporations to build new solutions to make women's and families' lives more functional, joyful, and just. Some of our projects include new technology to help older adults age in place, new software for the home that enables parents to manage the tasks of modern daily life, a new app to support children's mental health, and new financial products and services for low-income moms.
What is exciting to me is the breadth of impact that design can have in the social impact space—while our team does build digital tools, we also provide strategic insight for a company's brand, marketing, business strategy, operations, and organizational structure.
Q. What's been inspiring or challenging you lately?
A. We actually just launched the Care 100, a first-of-its-kind list of the people doing the most to reimagine and re-humanize our care system. I have felt super inspired reading about the work of the leaders and organizations working tirelessly to create meaningful change in a very complex ecosystem. The challenges of the coronavirus have laid bare just how broken our care system is, and also how ripe for redesign.
Q. What's one bit of advice you wish you could have given yourself as a CCA student?
A. That interpersonal skills are just as important, if not more so, than design skills. Some of the hardest teams and projects I worked on grew me the most as a leader. Companies are made up of people, and how you show up as a human being with other human beings is probably the most crucial factor in building trust, leading teams, and creating a culture of safety where people can be their authentic selves, and therefore deliver their best work. Always remember to bring humor and heart to everything that you do.
I hope that more designers consider applying their much-needed talents in the health care space, which is challenging and also incredibly rewarding. We are hiring at The Holding Co., and would love to connect with mission-driven doers who are passionate about care.
— Jackie Mantey
February 11, 2021