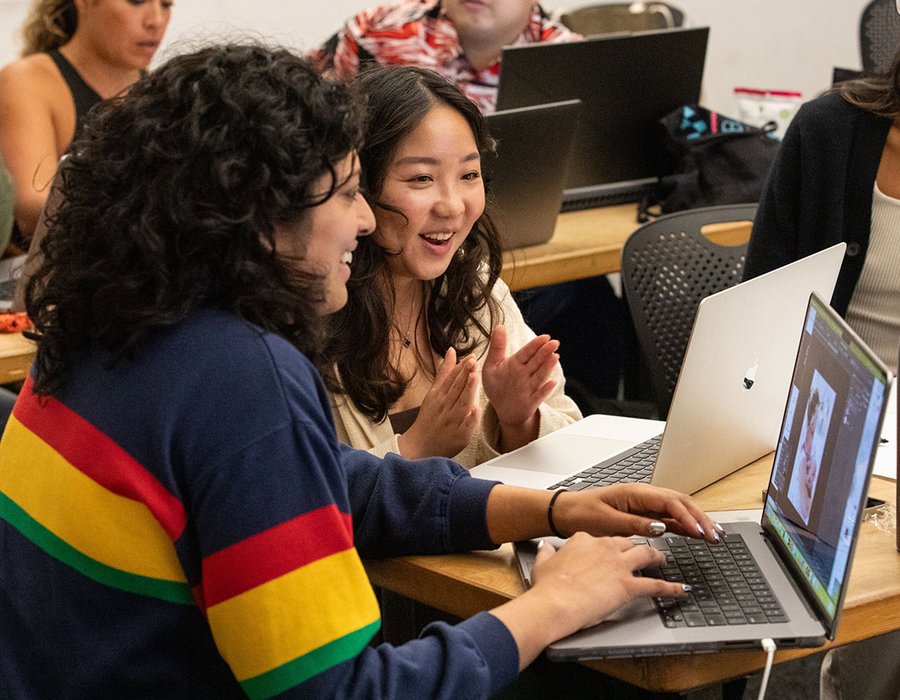 Design your career and learn to lead creative solutions for tomorrow's world.
Fully immersed in the culture and ethos of San Francisco, the MBA in Design Strategy program (DMBA) is a launchpad for students to design their careers all while learning to lead complex solutions for twenty-first-century challenges. The STEM-designated, low-residency MBA in Design Strategy program calls to innovators and those with the entrepreneurial spirit to move their practice forward through hands-on learning and creative problem solving.
Our unique setting as the only MBA within a leading art and design school allows for the unexpected. When design and strategy combine, no day is business as usual. Guided by expert faculty who are industry leaders from nearly every professional sector, students collaborate together and with clients outside the classroom to create real-world solutions today. Our alumni go on to take the helm in fields across the globe. They redefine boundaries, build organizations from the ground up, and harness creative tools to foster sustainable change.
"The DMBA does a really great job at combining both qualitative and quantitative courses. I'm not only learning about the logistics in business and administration, but also learning how to become a more thoughtful human being."
(MBA Design Strategy 2017)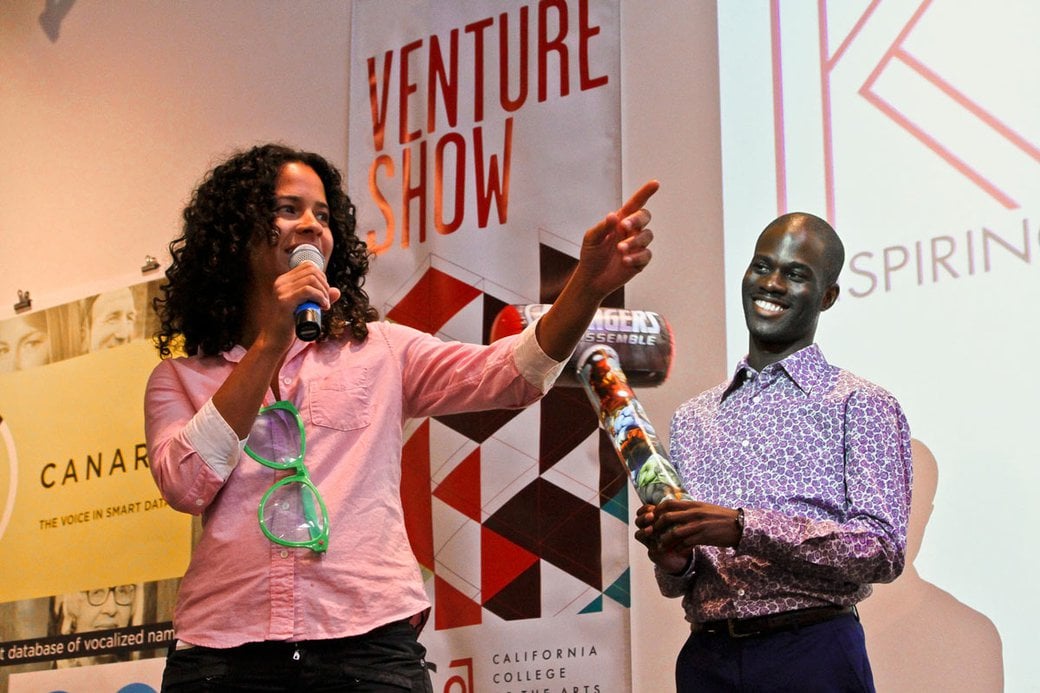 CCA is an interdisciplinary community that centers making, which means the depth of our MBA program is unparalleled. We actively practice design strategy every semester through a pathway of studio courses that teach how to use market insights to build products, create experiences, and launch businesses. In addition to dedicated studio space for heads-down work, students have access to model-making, rapid prototyping, and multimedia technology for the range of projects they take on to bring this work to life.
DMBA faculty bring expertise from their outside practices to the classroom, ensuring that students learn the most current methods. Together, through focused student and faculty collaboration, we take advantage of the space between disciplines and reimagine problem-solving in ways that are unconventional and unexpected.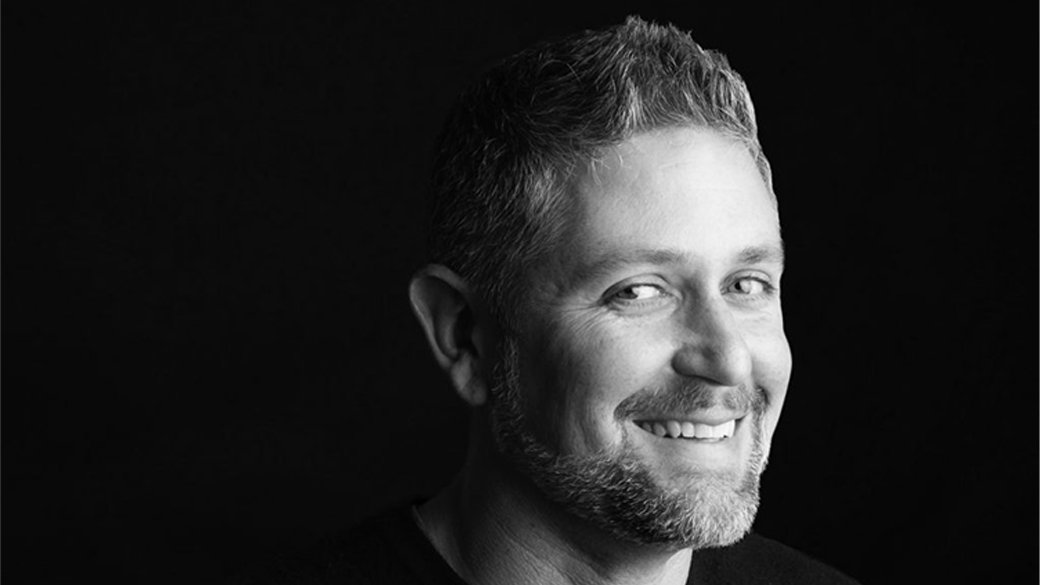 Chair Justin Lokitz, author of the best-selling books Design a Better Business: New Tools, Skills, and Mindset for Strategy and Innovation and Business Model Shifts: Six Ways to Create New Value for Customers, is an entrepreneur, strategic advisor, and technologist. He spent more than 20 years working inside large corporate organizations, like Oracle and Autodesk, as well as consulting for similar-sized organizations. What he noticed was that most of these companies had lost their sense of who they created value for—their customers—and in many cases no longer knew how to design for customer needs using the human-centered creative approach that design methods offer. As both an alum and chair of the DMBA program, Justin uses his understanding of business models, rapid prototyping, and iterative problem-solving to create and deliver value for people, empower students, and foster productive partnerships.
Ranked as one of the best design programs in the world, our curriculum starts with asking great questions, examines the increasing complexity of markets and products, pushes students creatively, and culminates with every student considering the go-to-market strategies for a venture that is meaningful to them. View sample courses.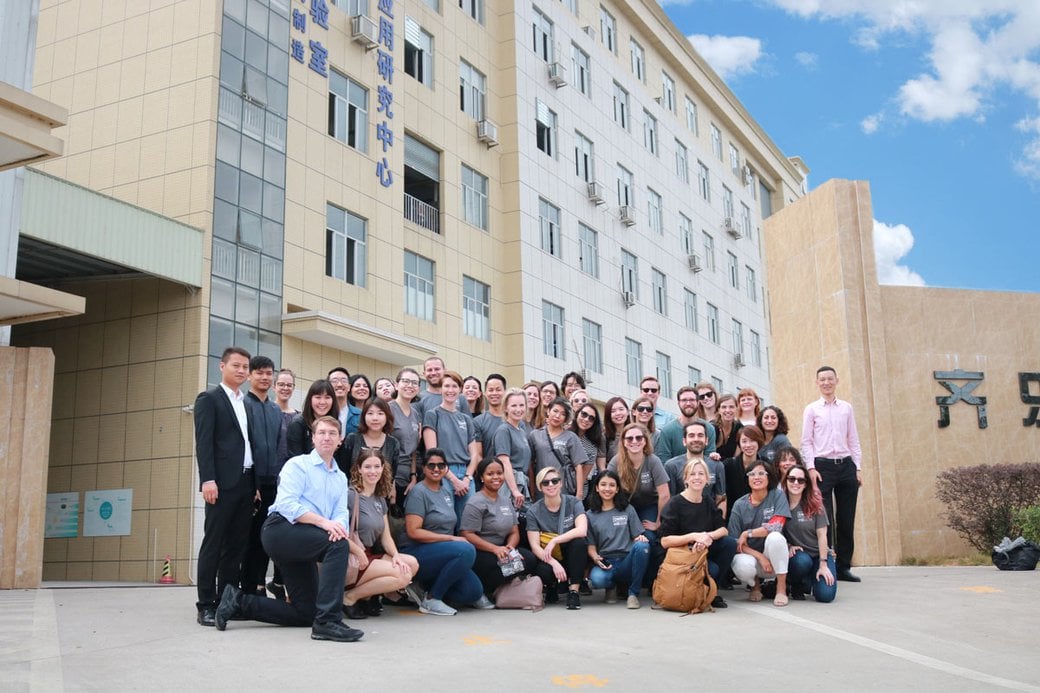 The MBA in Design Strategy can help you identify your purpose, offer tools to deepen a career you've already started, start you on a new venture built alongside your peers, or take you to new jobs entirely—some that might not even exist yet. The practice you develop at CCA will transform your ambition, leadership, and capacity to make change.
Our graduates are collaborative, creative, brave, and engaged, actively building the field of design strategy as it evolves. They can be found at big banks, established tech companies, unicorns, startups, major foundations, government agencies, and running their own plays. Alumni also return as faculty, guest lecturers, and clients, remaining deeply involved and forming a network of support, introductions, exchange, and growth.
Potential careers paths
Design strategist
Business designer
Product marketing manager
UX strategist
Product manager
Business consultant
Content strategist
Brand strategist
Design and innovation lead
Customer experience designer
Entrepreneurs
Agency founders
"I wanted a practical way to bridge the gap between the designers and corporate counterparts of the business world, and other programs seemed focused on either one or the other, but rarely both."
(MBA Design Strategy 2017)
As a low-residency graduate program for early- to mid-career professionals, the MBA in Design Strategy is intended for those who have a bachelor's degree and at least three years of post-degree professional experience—and many of our students have far more than that. Ours is a rigorous and accredited graduate program, taught at an advanced level.
Students come from all over the world, and every continent, with an annual international student body of approximately 30%. Our student body veers from the usual makeup of MBA students, as is only to be expected given the degree to which the program differs from the norm. Only slightly more than half of our students come from design backgrounds. The rest come from business, NGOs, education, and, increasingly, engineering. Read our FAQ to get a high-level overview.
Start your application
You'll apply to CCA and submit all required application materials via SlideRoom. Afterward, you may be contacted for an interview with a faculty member as part of the application process. Being selected for an interview doesn't indicate applicant status or increase or decrease an applicant's chances of being admitted into their desired graduate program. Interviews are conducted at the program's discretion and are used to gain more insight into an application.
DMBA application requirements
Application and $70 nonrefundable application fee
To be completed and submitted on SlideRoom.


LinkedIn profile link
We use LinkedIn instead of a PDF resume or CV to understand your educational and professional background and relevant experiences and activities, including community work. You'll be asked to provide your profile link in SlideRoom as part of your application.


Two recommendation letters
You'll request two letters of recommendation from academic or professional sources in SlideRoom by entering the contact information for your recommenders/references. They will then receive an automated email from SlideRoom with instructions for uploading their letter of recommendation.


Unofficial college transcripts
You are required to provide your complete undergraduate academic history. Students who have already taken graduate courses are encouraged to submit those transcripts, too. For international applicants, all transcripts must be in English or accompanied by a certified English translation.

Please provide an unofficial transcript from the college where you will receive or have received your bachelor's degree, as well as unofficial transcripts for all other undergraduate coursework. Unofficial transcripts will be used for review purposes.

Once you have been admitted and enrolled, all students will need to submit official, sealed transcripts showing the completion of a bachelor's degree to our graduate admissions office by August 1 of the fall semester they begin enrollment at CCA.


Proof of English proficiency (international applicants only)
Review and plan to meet our English proficiency requirements for graduate students.


Personal essay
Answer four open-ended questions. We encourage you to use mediums that feel expressive to you (such as slides, video, infographics, etc.), but require at least two of these to be submitted in written format. Aim for 500 to 1,000 words per question for written answers:



The DMBA is demanding in terms of balancing traditional and creative methods of analysis and problem-solving. What draws you to pursuing an MBA, and specifically this MBA, at this time?
We talk a lot about optimism and the view that any system can be designed to be better. Tell us about a system that you'd like to design to be better and how you might start doing that.
A big theme in our program is collaboration. Tell us about the best and worst teams you've ever been on and what you look for in teammates.
Tell us about a leader you respect and why. How much do you know about what made them the leader they are today?



Portfolio
Portfolio submissions are optional for DMBA applicants. If you choose to submit a portfolio, consider how your portfolio complements your admissions essay. Works included should be relevant to your other application materials and should visually explain your approach. We encourage you to communicate in the manner that feels most expressive to you.

The portfolio can include up to 10 items. Technical specs are as follows:



Images (up to 5 MB each)
Videos (up to 250 MB each)
Audio (up to 30 MB each)
PDFs (up to 10 MB each)
Models (Sketchfab)
For prospective student inquiries, including questions about the program or how to apply, please contact us