How many years is a master's degree?
There is no single answer. Thanks to rapid changes in technology and digital communication, there are more paths to a master's degree than ever before for employees and education-seekers alike. Schools today recognize that graduate students often have different responsibilities than an undergraduate prospect right out of high school. Having a job or a family might render it impossible to make an intensive time or tuition commitment. To accommodate, schools offer flexible options that either speed up a program's course load, or spread it out to a more manageable pace.
Here's a look at four different types of graduate pathways that you may encounter in your search. Each cadence has its pros and cons, so choosing the best fit for you is a lot like choosing your dream graduate school—it all depends on what you're looking for.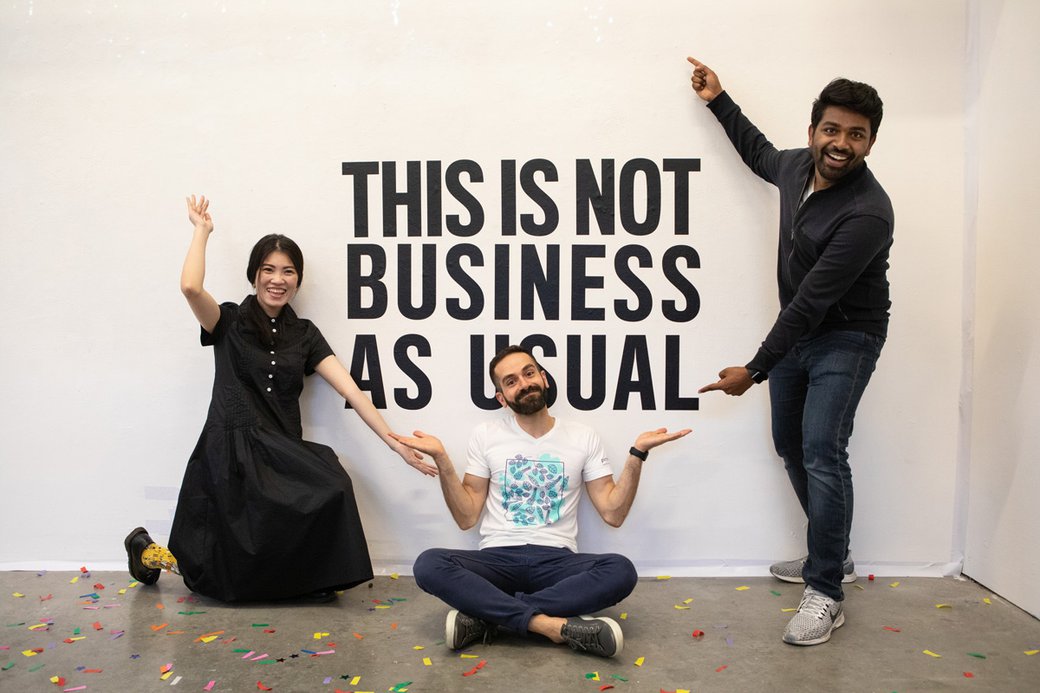 What is a low-residency program?
Low-residency graduate programs employ a blended setting of distance and on-site learning, making them a very appealing option for working professionals that want to keep their job while going back to school.
Much of your work will happen off campus, with participation in various site-specific residencies required throughout the program. These residencies, typically a weekend or several weeks long, are often held on campus, but can sometimes be at retreat-style locations, depending on the concentration. During a residency you'll experience intensive lectures, collaborations, or workshops alongside faculty, professionals, and your low-residency peers.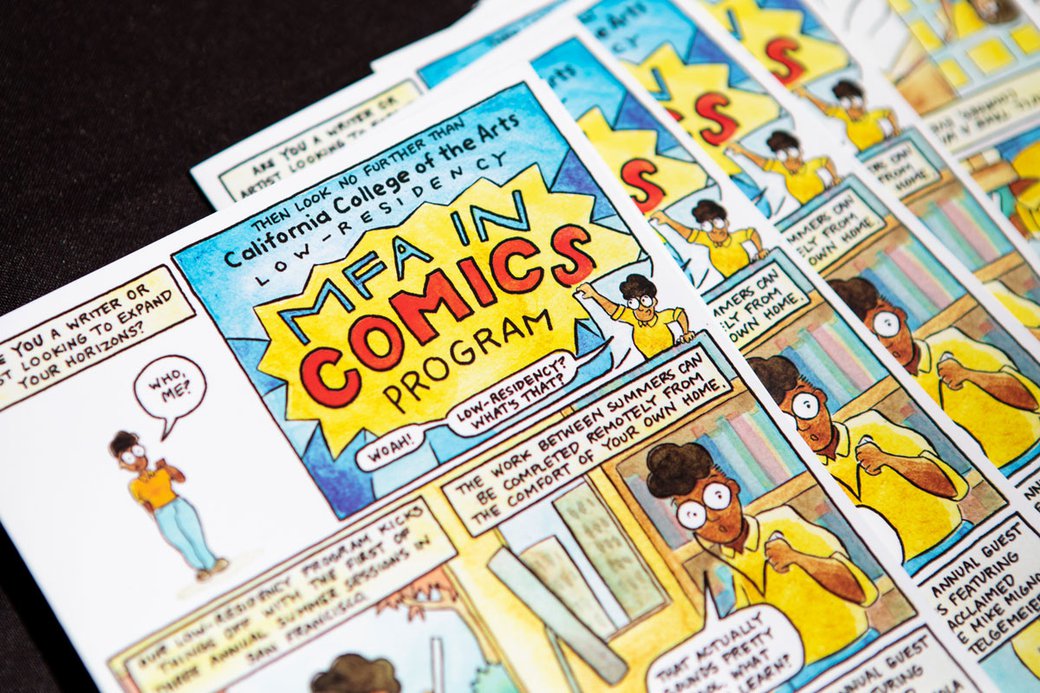 Does CCA have a graduate low-residency option?
At our low-residency MFA in Comics program, students spend five weeks in San Francisco each July for three consecutive summers. During these residencies, students build their skills and learn from all-star faculty and visiting artists from around the world. In between these intensive summer sessions, students complete thesis projects and coursework either on campus or at a distance, working one-on-one with faculty and taking part in online group critiques with the entire cohort.
The CCA MBA in Design Strategy or DMBA program is also available on a low-residency track, with five four-day residencies held each month of a semester. These residencies are when students can participate in team-based, real-world projects with external clients and get hands-on in developing comprehensive, practical experience in managing today's interconnected markets and ecosystems.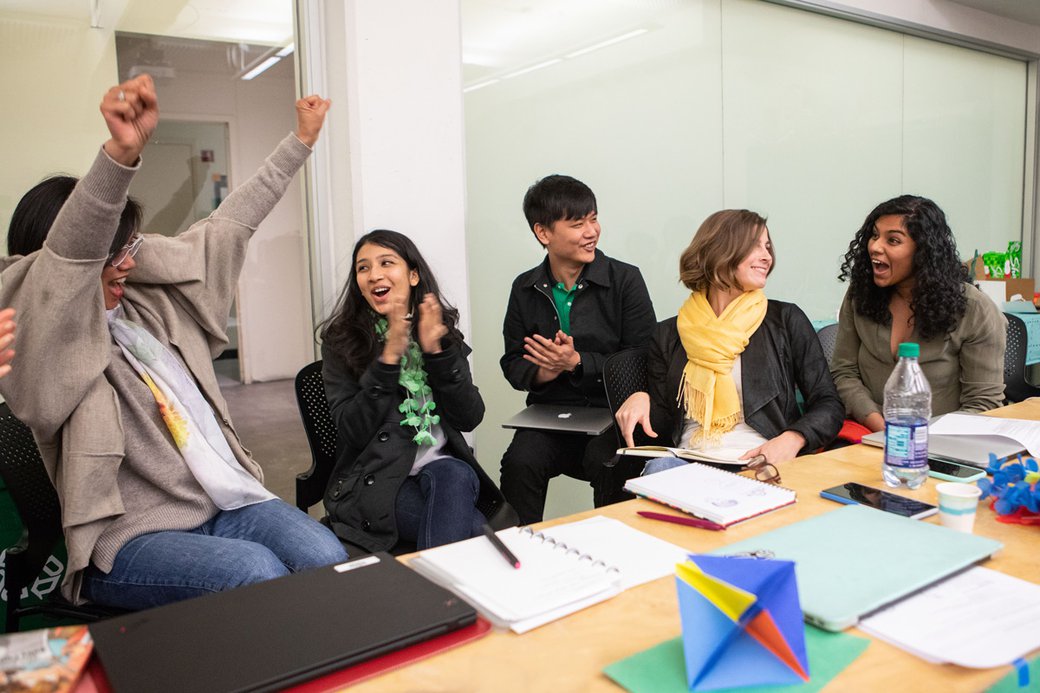 Who should participate in a low-residency program?
A low-residency program is ideal for students who need to continue working while earning their advanced degree. It lets you study and develop your skills on your own terms, from wherever you are located.
It's also often the best format to sharpen an already formed skill set while completing one long project, such as a novel manuscript. The CCA MFA in Comics program, for example, helps students bring their book-length comic to life over the course of three summers.
Low-residency is also a great format for programs like an MBA (which CCA's DMBA graduates earn), where students can learn theory and concepts through lectures they attend on their own, and then reconvene to run sprints of real-world work and apply what they've learned in-person, as a team.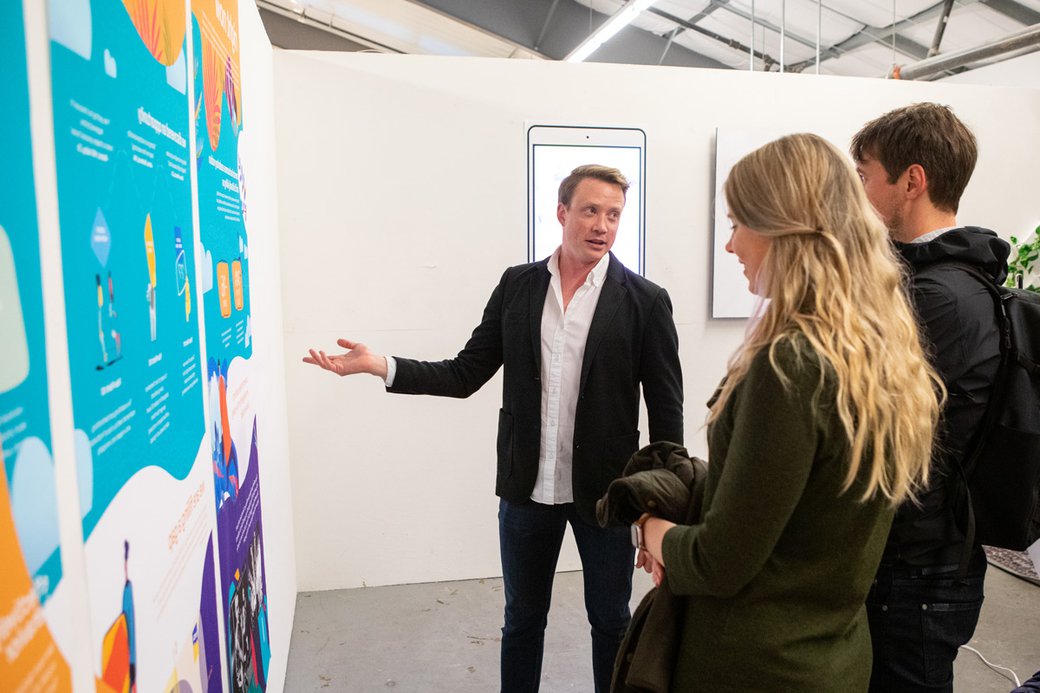 What is a three-semester intensive?
A three-semester intensive graduate program lets you earn your master's degree in one full calendar year of study by working straight through the summer instead of splitting the program up into two or three years. Due to the quick turnaround, this type of program is popular amongst professionals looking to improve their positions or salaries by investing in a lucrative new skill set that they can immediately put into practice.
Does CCA have a graduate three-semester intensive option?
The CCA Master's of Design in Interaction Design is a three-semester intensive program. Students live in or near San Francisco, the creative capital of the tech world, to complete in-class and experiential coursework on campus.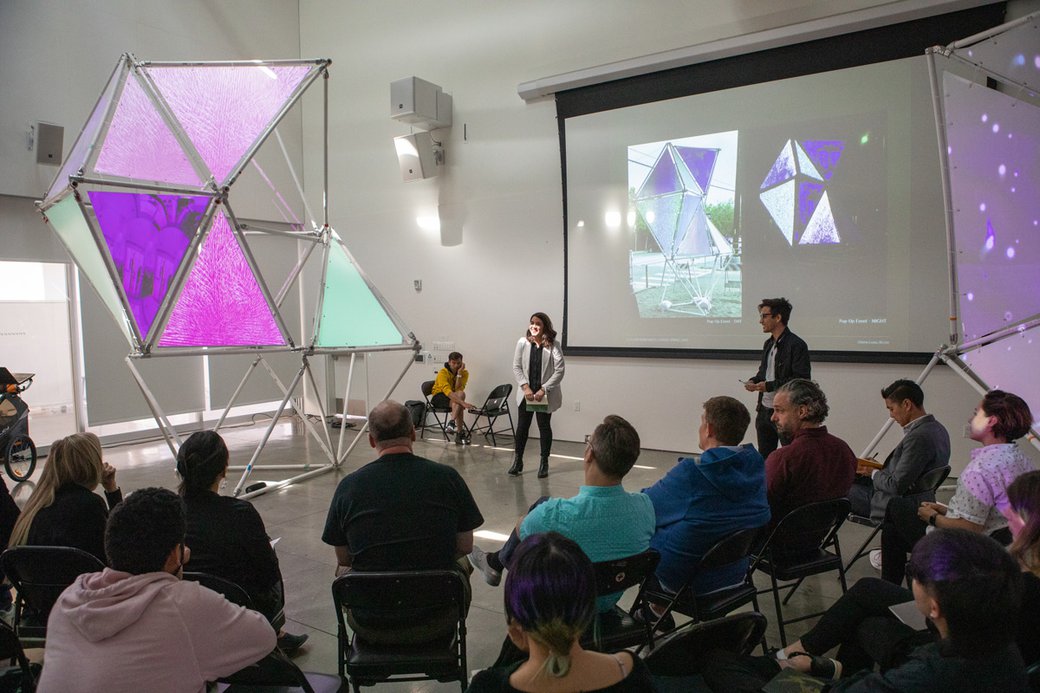 Who should participate in a three-semester intensive program?
A three-semester intensive lets you immerse yourself in a program of study all at once, so they're best for fields that benefit from or require a lot of hands-on learning. MDES programs, for example, are typically structured around collaborative cohort work. Imagining, prototyping, and building alongside one's peers provides the most realistic practice setting and accelerates concept comprehension.
If you're able to commit a full year to study and are looking for a program that features collaborative, experiential coursework that streamlines the required curriculum into a shorter timeline—without sacrificing the deep-dive and understanding of materials—three-semester intensives could be just what you need.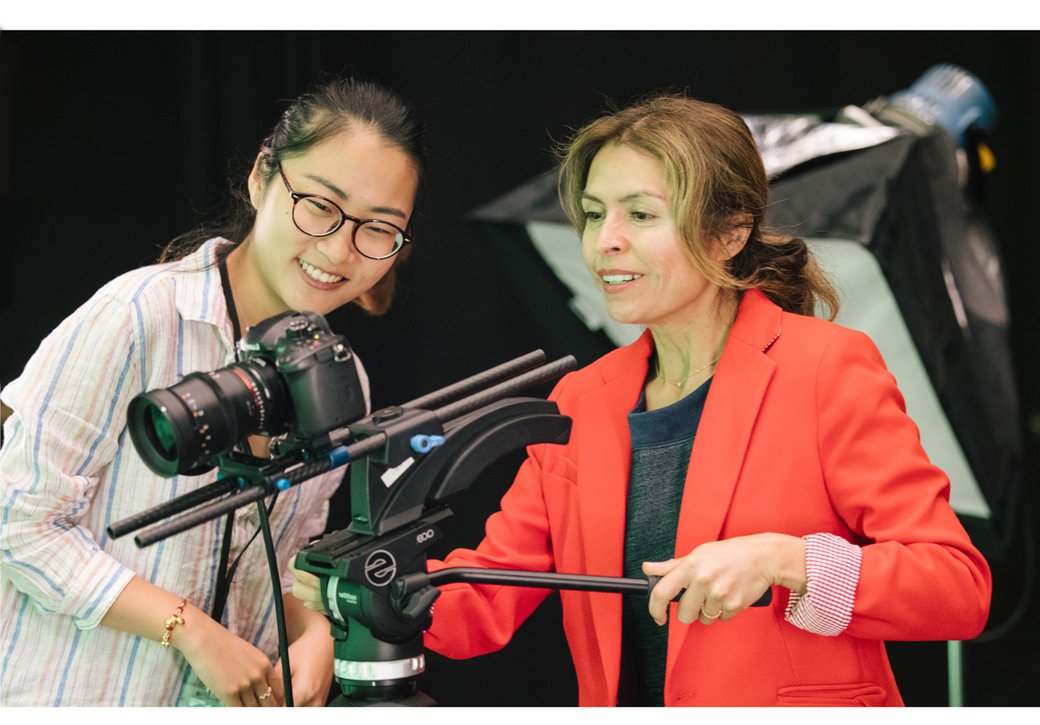 What is a two-year graduate program?
A two-year program is perhaps the most recognizable path toward a graduate degree. Courses are taken face-to-face on campus during fall and spring semesters, with summer dedicated to professional and creative practice or research experiences. The second year is often spent completing an in-depth thesis project.
Does CCA have a graduate two-year option?
CCA's MFA programs in Fine Arts, Design, Film, and Writing; the Master of Architecture (MArch); as well as an MA in Visual & Critical Studies are all two-year degrees that build on foundational knowledge you already have from your undergraduate studies.
Who should participate in a two-year graduate program?
Two-year programs are intended for students with college backgrounds and career experience in the concentration area. The benefit of studying on a campus over two years is that you'll make personal connections with experienced faculty and professionals who partner with the college or university. Plus, you'll be able to take full advantage of the school's dedicated studio space, ample resources, cutting-edge equipment, and interdisciplinary frameworks that can greatly elevate your artistic practice when experienced on a daily basis.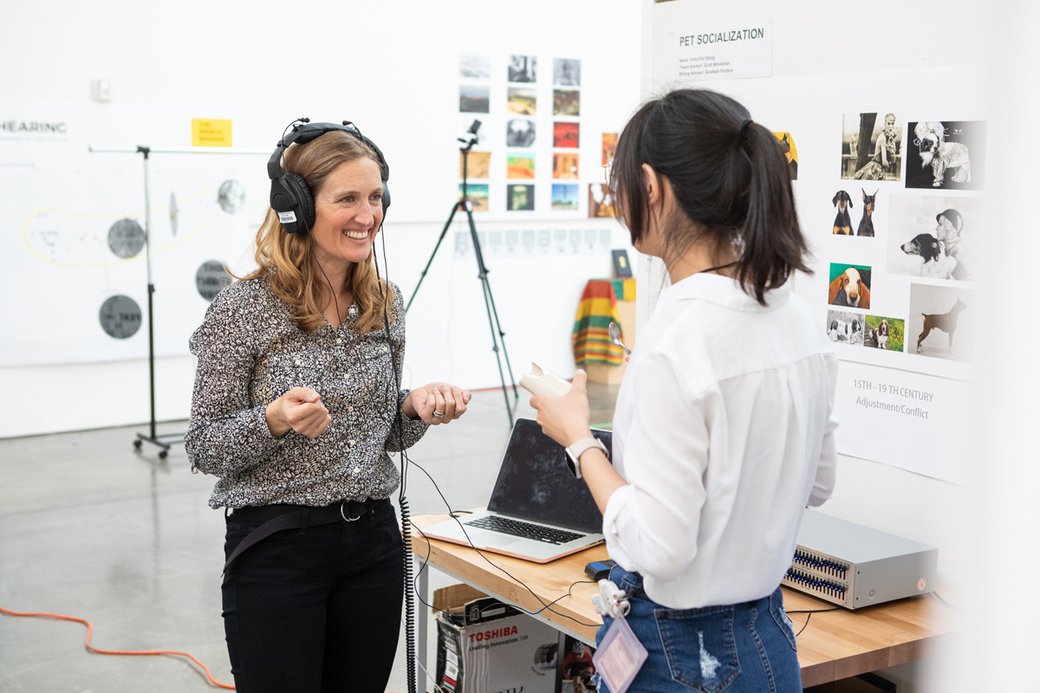 What is a three-year graduate program?
Three-year programs add an introductory year of foundational coursework in advance of beginning the standard two-year graduate curriculum, making it ideal for those students interested in pursuing a new field of interest that is different than their degree or profession.
Does CCA have a graduate three-year option?
The CCA MFA in Design program offers two-year and three-year paths. In our three-year option, the first year immerses students in conceptual orientation and skill building projects within a discipline concentration of their choosing: Industrial Design, Graphic Design, or Interaction Design. Once students have gained the necessary disciplinary and equipment experience, they'll being the two-year MFA path described above.
Who should participate in a three-year graduate program?
A three-year program is a great opportunity if you're looking to change careers or concentrations in your field while working toward a master's degree—rather than starting from square one in a new undergraduate program. That means these programs consider experience just as much, if not more than skill or talent level. We recommend applying for both the two- and three-year options and letting the college or university decide, based on your experience and career goals, in which you would thrive.