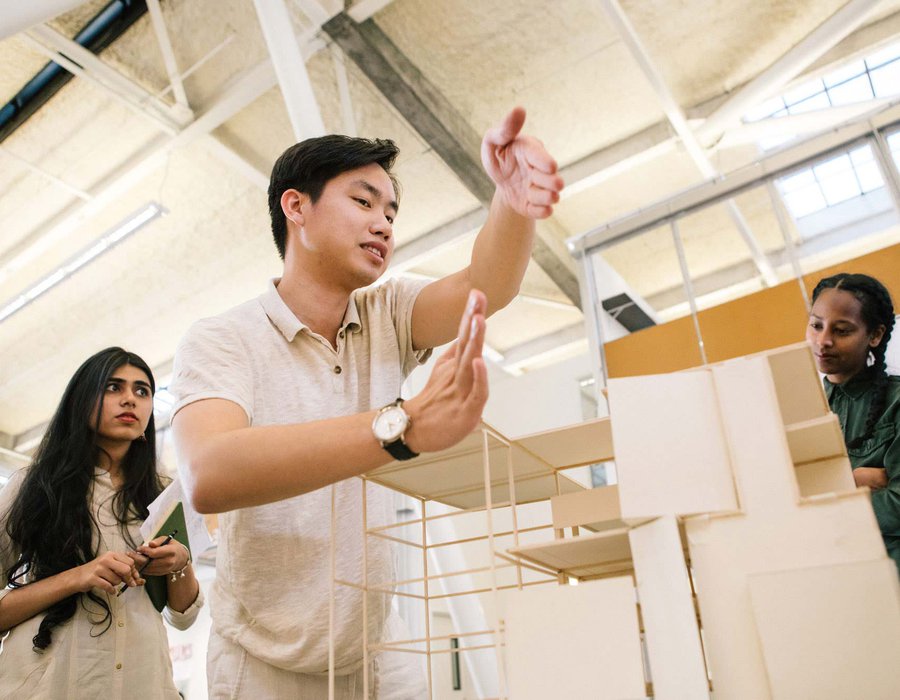 MArch

Master of Architecture
Create architecture that harnesses material experimentation, new technology, and social innovation to transform the world.
The Master of Architecture (MArch) is a NAAB-accredited professional degree program with STEM designation. Uniquely focused on ecological engagement, urban research and activism, and digital fabrication, the MArch program prepares you to connect advanced architectural design with professional practice. With opportunities to work across disciplines—such as interaction design, ceramics, and visual and critical studies—you'll lead conversations and develop visionary strategies to address the world's most pressing issues.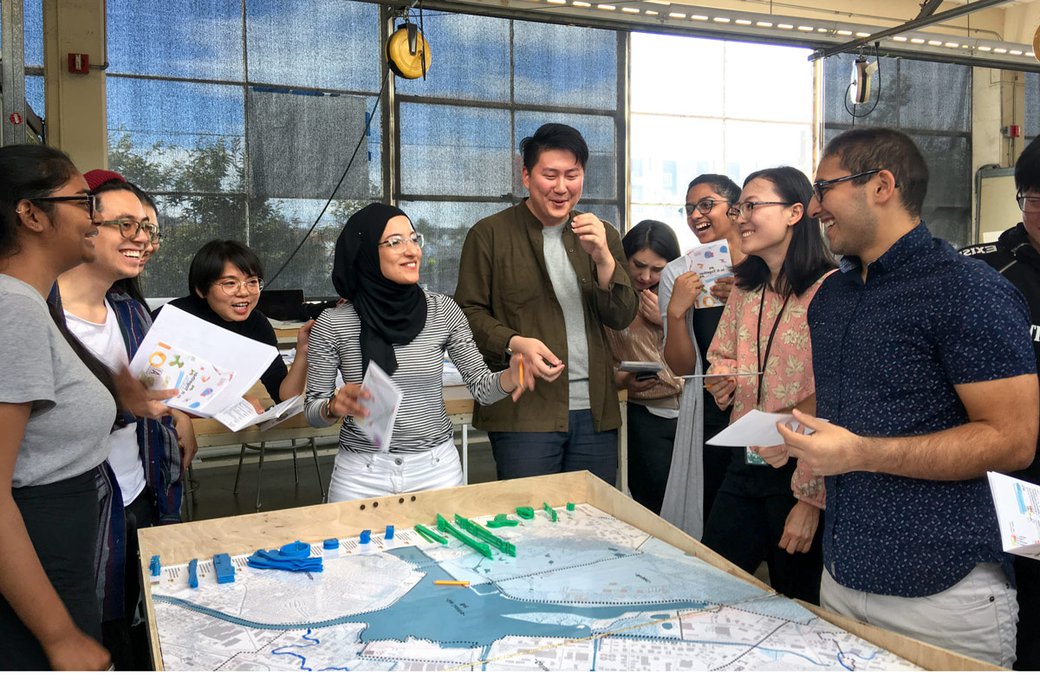 Immerse yourself in a progressive urban laboratory
Building on the San Francisco Bay Area's legacy of social and environmental justice and technological invention, our program embeds students in a fertile ecosystem of innovation. We partner with prominent Bay Area architectural practices, cutting-edge technology firms, research institutes, community organizations, and activists to tackle real-world issues such as rising sea levels, the housing crisis, and urban resilience. Our position within a top art and design college gives you direct access to intellectuals, researchers, and diverse practitioners who are actively working to transform the way we conceive, construct, and experience the built environment.
Our program emphasizes research in four areas, each linked to a lab that sponsors advanced courses, projects, programming, and exhibitions. While distinct in focus, the labs frequently collaborate on interdisciplinary initiatives. As a graduate student, you will have the opportunity to work closely with one or more of the labs: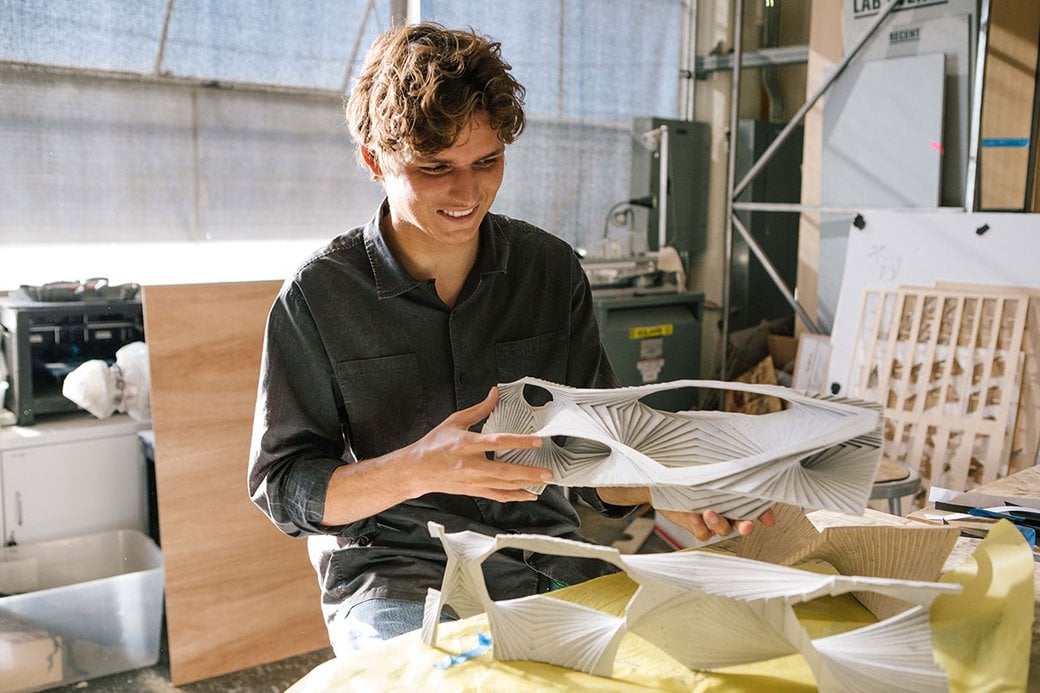 Digital Craft Lab
The Digital Craft Lab explores experimental making through emerging technologies such as advanced computation, robotics, responsive environments, and rapid prototyping.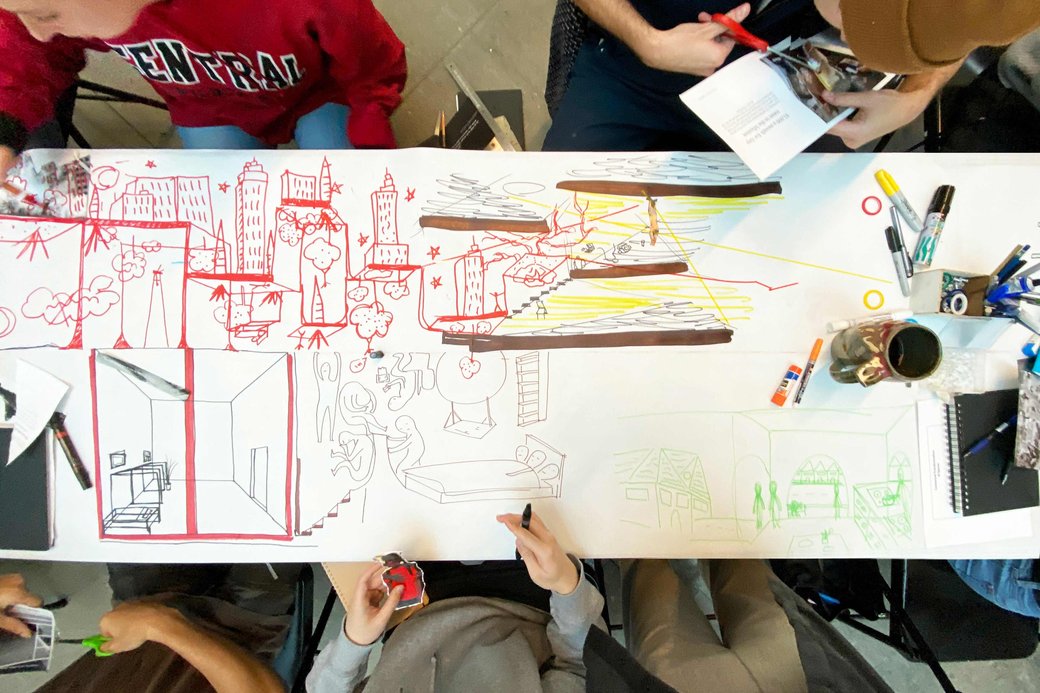 Urban Works Agency
The Urban Works Agency responds to the politics of the contemporary city. Equity, ecological vitality, and economic resilience are reimagined through urban and territory scaled analysis, narratives, and arguments.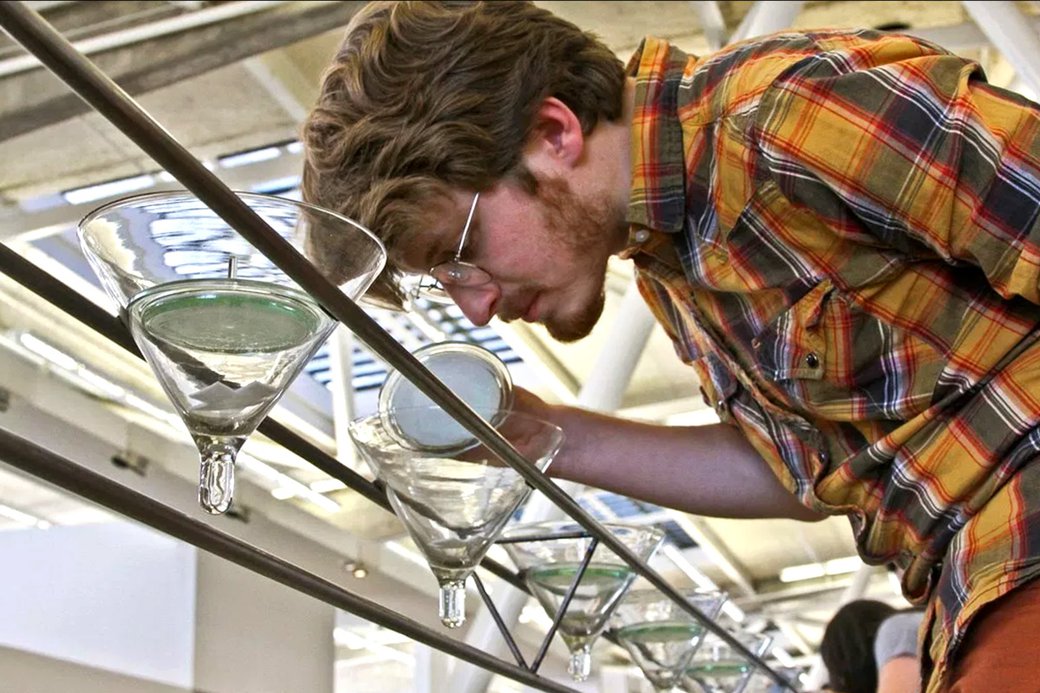 History Theory Experiments
History Theory Experiments (HTX) is a platform for advanced interdisciplinary research and critical engagement in architecture that explores alternative modes of historical practice, discourse, and spatial activism.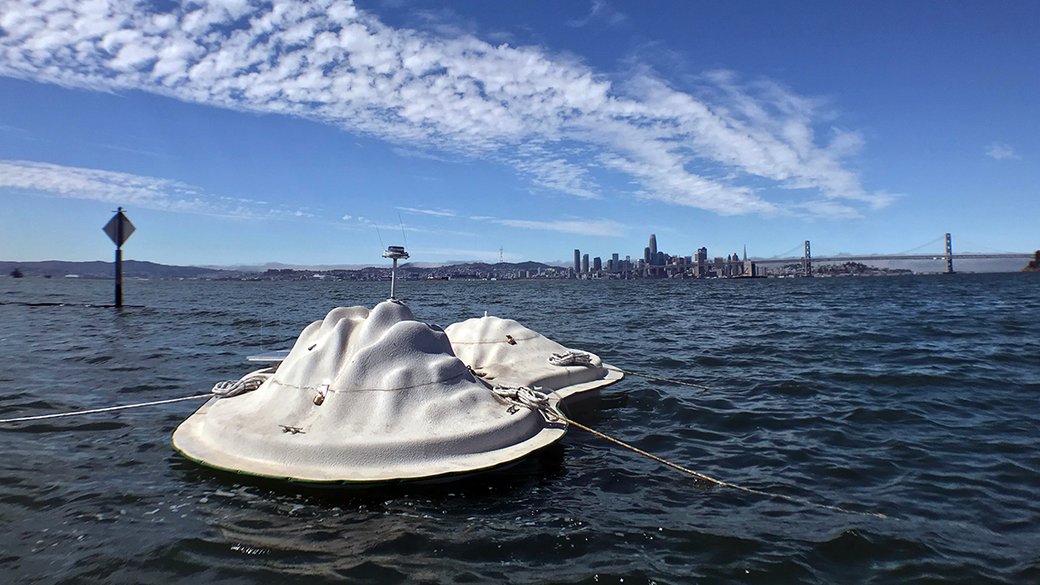 Architectural Ecologies Lab
The Architectural Ecologies Lab promotes collaborative research between designers, scientists, and manufacturers to address ecological challenges such as sea level rise, habitat restoration, and climate adaptation.
Experiment with cutting-edge tools to realize your architectural ideas
We prize learning through making. At CCA you will learn to use state-of-the-art tools for digital design and fabrication. Whether it's building a robot to create drawings, or using 3D printers and machines to output architecture, our curriculum prioritizes hands-on experimentation.
Digital craft and prototyping facilities
You'll have 24/7 access to a range of facilities for material experimentation, prototyping, and fabrication, including:
KUKA robotic arm housed in the Digital Craft Lab
Pen plotters and drawing machines
Cricut desktop cutting plotters
Desktop 3D printers
Potterbots for ceramic 3D printing
3D scanners
CNC routers
Laser cutters
Lathes, grinders, sanders
Formech vacuum former
Drill presses, band saws, and various other woodworking equipment in the Model Shop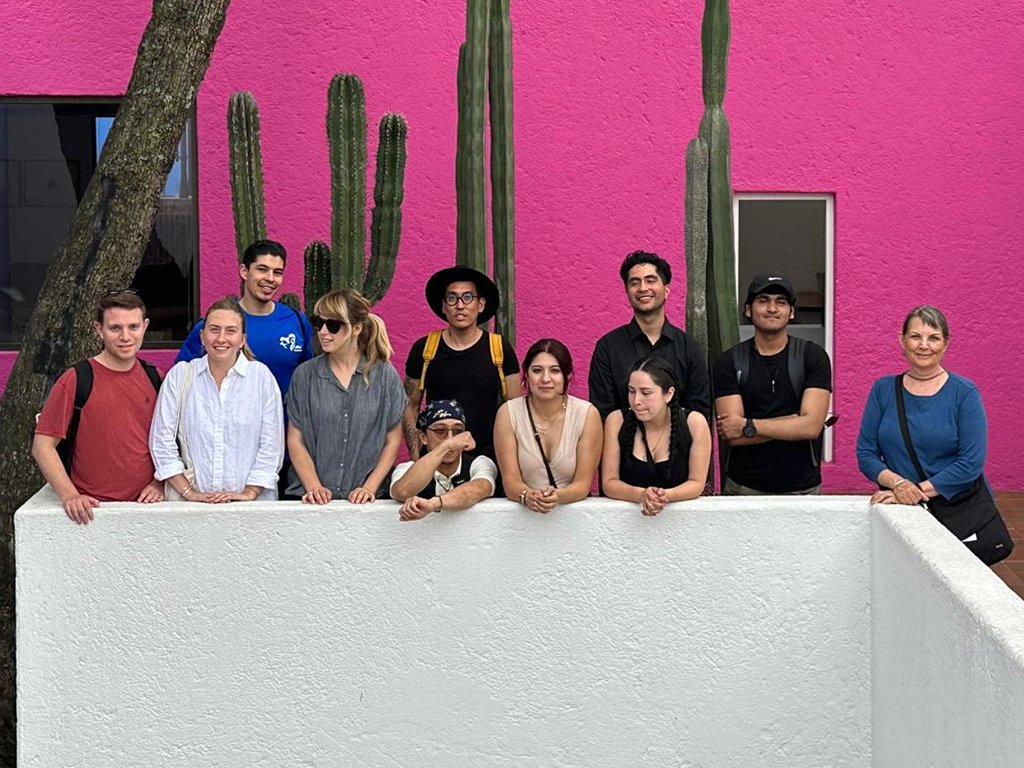 Extend your studies with internships, study abroad, and summer studios
Our internship program connects you with renowned Bay Area architecture firms, helping students gain first-hand experience in the field, as well as a head start in securing employment after graduation.
Each summer, Architecture students have the opportunity to study abroad. Recent travel studios have focused on topics ranging from the integration of traditional craft practices and contemporary architectural techniques in Mexico City to experimental domestic architecture in Tokyo.
Our globally recognized faculty leverage their experience as active practitioners, scholars, and researchers to guide students from core classes through advanced studios and seminars. At CCA, we value exceptional teaching. You will work closely with faculty, thanks to our small class sizes and emphasis on cultivating a supportive and collaborative learning community.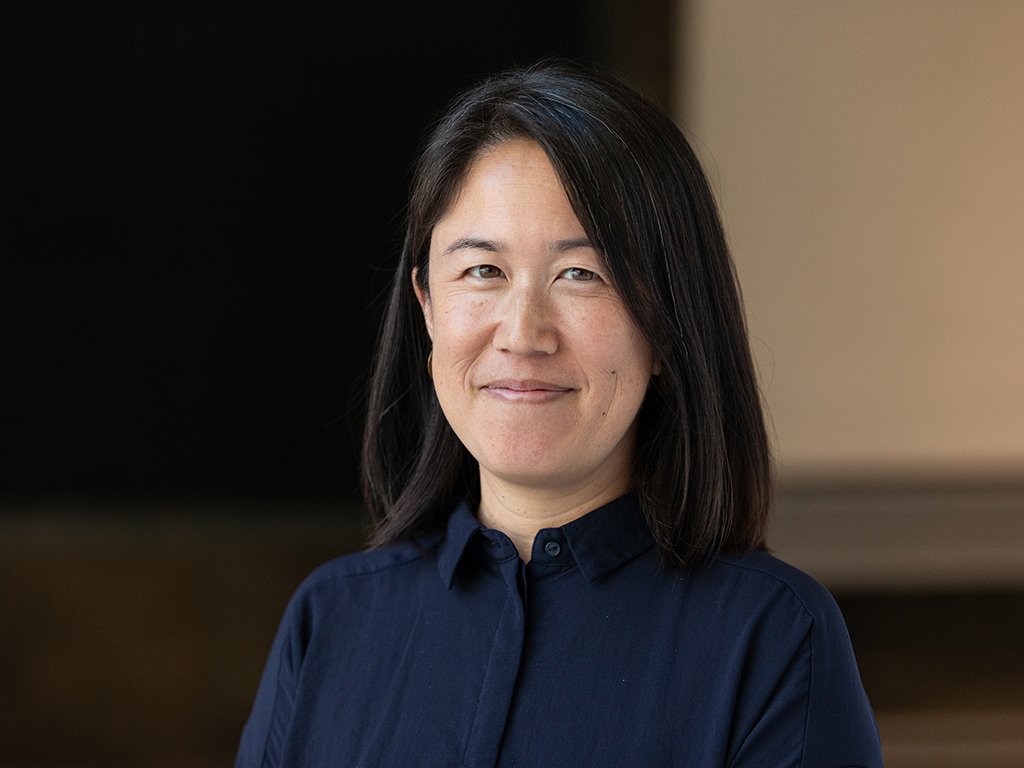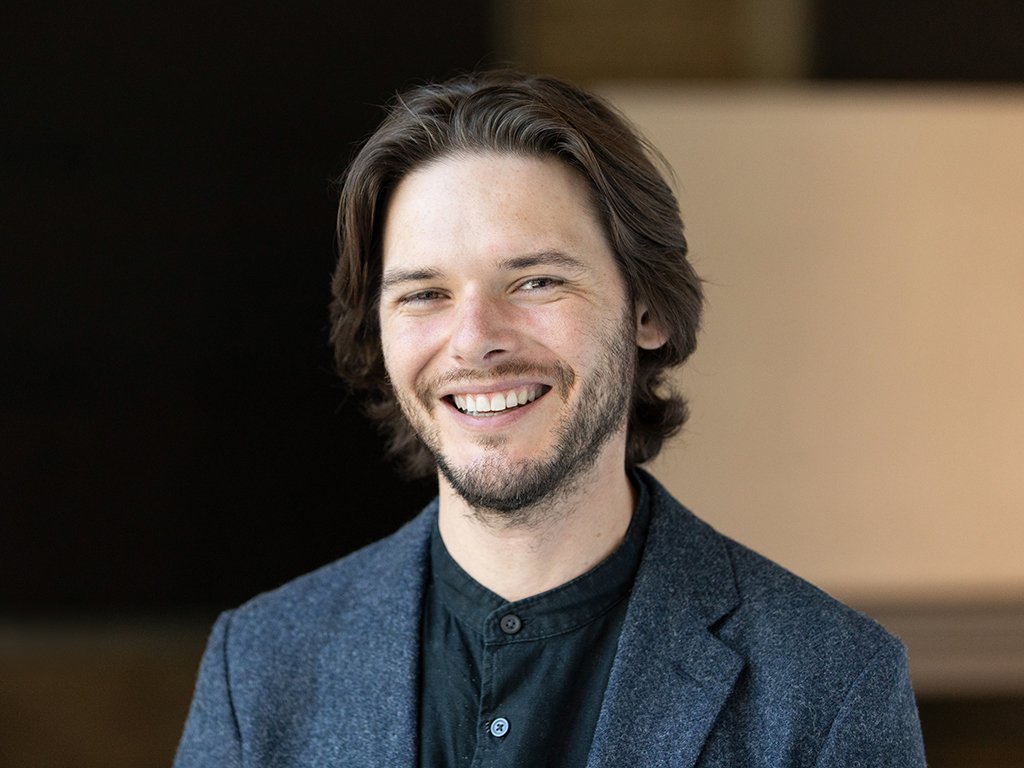 Associate Chair Alex Schofield is an Oakland-based designer focused on the impacts of emerging technologies and material innovation on the built environment. A graduate of the University of California at Berkeley, Schofield has worked as a researcher at Berkeley's printFARM (Print Facility for Architecture, Research, and Materials) and with the materials and technology-based design firm Emerging Objects. He has completed residencies at both Autodesk Pier 9 and Workshop Residence, and has lectured and exhibited his work abroad. Alex operates through his design workshop, Objects and Ideograms, which explores spatial making with an emphasis on materiality and ecology.
The MArch program is a three-year, NAAB-accredited degree program with STEM designation. Applicants with an exceptional record in a non-professional undergraduate program in architecture (such as a BA or BS) may request advanced standing, allowing them to complete the MArch program in as little as two years.
At the heart of our curriculum is the studio, where you'll leverage design methodologies that synthesize diverse issues, integrate emerging technology, and respond to contemporary culture. Your studio work is supported by a coordinated sequence of courses in design media, history and theory, building technology, and professional practice. You'll culminate your studies with a two-semester independent thesis project that interrogates the architectural discipline through research and design.
The Master of Architecture program has an impressive track record of alumni who launch award-winning design practices, work with international architecture offices, and lead the design of iconic public buildings. Trained in both pragmatic skills and the ability to broadly speculate, they find opportunities to practice architecture at many scales, throughout the world. While many stay in the Bay Area, working for renowned architecture firms such as Snøhetta and Gensler or technology companies like Google and Airbnb, others take their knowledge back home as leaders in the profession.
Potential career paths
Licensed architect in a small-scale regional practice
Licensed architect in a large-scale global practice
Urban designer for planning and policy of urban development
Landscape architect in ecological and living systems integration
Design technologist and strategist
Design-build fabricator (digital and/or analog)
Environmental and/or social activist
Educator
The Master of Architecture program welcomes applicants who have earned a bachelor degree in a field other than architecture, as well as those who hold a non-professional degree in architecture (such as a BA or BS).
Applicants with undergraduate architecture degrees may request advanced standing, allowing them to complete the MArch program in as little as two years. Advanced standing status is granted at the discretion of the admissions committee, following a review of the applicant's transcript and portfolio. Partial advanced standing may also be granted. Admission and placement decisions are based on the strength of your overall application, portfolio, and transcripts.
Start your application
You'll apply to CCA and submit all required application materials via SlideRoom. Afterward, you may be contacted for an interview with a faculty member as part of the application process. Being selected for an interview doesn't indicate applicant status or increase or decrease an applicant's chances of being admitted into their desired graduate program. Interviews are conducted at the program's discretion and are used to gain more insight into an application.
MArch application requirements
Application and $70 nonrefundable application fee
To be completed and submitted on SlideRoom.

Resume/curriculum vitae
Please outline your educational and professional background and relevant experiences and activities, including community work. Resumes/CVs must be in PDF document format.

Two recommendation letters
You'll request two letters of recommendation from academic or professional sources in SlideRoom by entering the contact information for your recommenders/references. They'll then receive an automated email from SlideRoom with instructions for uploading their letter of recommendation.

Unofficial college transcripts
You are required to provide your complete undergraduate academic history. Students who have already taken graduate courses are encouraged to submit those transcripts, too. For international applicants, all transcripts must be in English or accompanied by a certified English translation.

Please provide an unofficial transcript from the college where you will receive or have received your bachelor's degree, as well as unofficial transcripts for all other undergraduate coursework. Unofficial transcripts will be used for review purposes.

Once admitted and enrolled, all students will need to submit official, sealed transcripts showing the completion of a bachelor's degree to our graduate admissions office by August 1 of the fall semester they begin enrollment at CCA.

Proof of English proficiency (international applicants only)
Review and plan to meet our English proficiency requirements for graduate students.

Portfolio
Your portfolio should demonstrate creative achievements and should be treated as a design opportunity. Assemble your portfolio into one PDF document no longer than 30 pages and no larger than 10 MB. You may provide links to relevant external materials (videos, websites, etc.) within the PDF.

Candidates without an architectural background should use the portfolio to demonstrate their potential in one or more of the following areas: visual and spatial sensibilities, visual and material explorations, and synthetic/conceptual thinking.

Candidates for advanced standing should demonstrate clear evidence of their architectural education and level of ability. In addition to academic and professional work, candidates are encouraged to submit examples of personal work as well.

Personal essay
In a personal essay, submitted as a PDF, write 500 to 1,000 words about what motivates you to pursue a degree in architecture and how this specifically relates to one or more of our program's strengths:


Integration of artistic, critical, and material approaches to architecture
Alternative models of fabrication and practice
Contemporary investigations of culture, media, technology, and their relationship to architectural production
Position within a multidisciplinary art and design school in the vibrant San Francisco Bay Area
For prospective student inquiries, including questions about the program or how to apply, please contact us