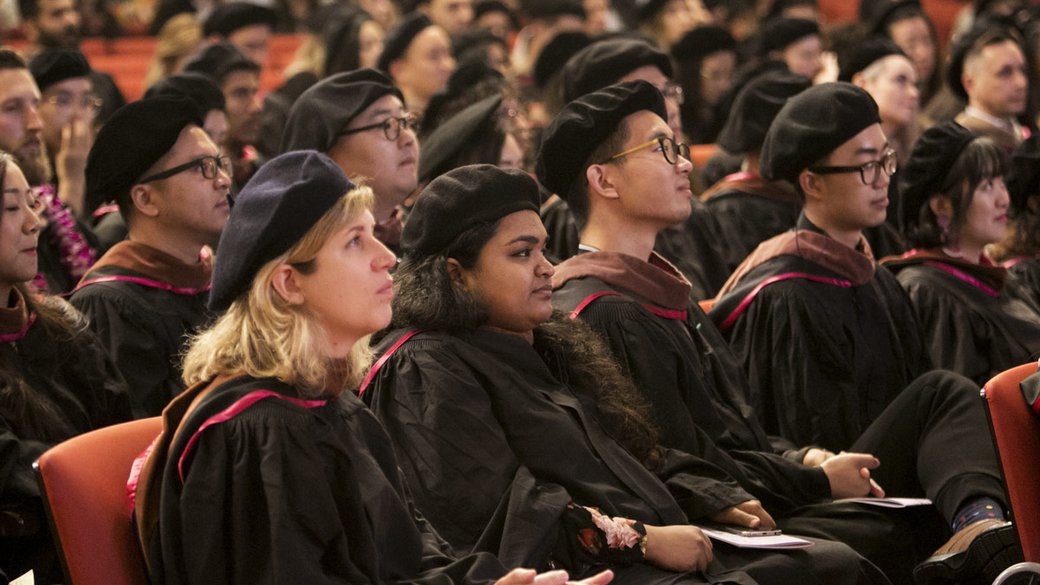 Multi-discipline accreditation
CCA believes in fostering the artistic and academic excellence of our students and faculty. By seeking national accreditation and assessment, we ensure all a learning environment defined by its evolving, contemporary curriculum and powerfully effective pedagogy.
Recognized for several areas of achievement
CCA undergoes periodic reaffirmation of accreditation review by the WASC Senior College and University Commission (WSCUC), our regional accreditation body and primary accreditor.
In February 2017 the college completed the final phase of its current reaffirmation of accreditation process. This most recent review was successful and quite fruitful, inspiring important collegewide conversations.
The WSCUC review team commended the college in the following areas:
Financial viability and successful targeted enrollment growth, particularly in technologically oriented academic areas
Rising retention and graduation rates
Data-driven decision making and support for quality assurance
activities
Learning assessment processes and the use of findings for
continuous improvement
Building a strong foundation of studio-based instruction and
culture of critique
Enhancing co-curricular support through a vital Student Affairs
division and its partnership with Academic Affairs
A comprehensive and inclusive campus planning process
A strong, positive, and constructive relationship between the
Board of Trustees and the college's administration
The reports and commission letters are available below:
Compliant with established national credentials
The National Association of Schools of Art and Design (NASAD) is an association of approximately 248 schools of art and design, primarily at the collegiate level, but also including pre-collegiate and community schools for the visual arts disciplines. It's the national accrediting agency for art and design and art- and design-related disciplines.
The association also provides information to the public. It produces statistical research, provides professional development for leaders of art and design schools, and engages in policy analysis.
In spring 2009, CCA underwent a successful periodic re-accreditation review by NASAD. The reports and commission letters are available in the link below, and our next review will take place in 2018.
The National Architectural Accrediting Board (NAAB) is the sole agency authorized to accredit professional degree programs in architecture in the United States.
Since most state registration boards in the United States require any applicant for licensure to have graduated from a NAAB-accredited program, obtaining such a degree is an essential aspect of preparing for the professional practice of architecture.
The accrediting process is intended to verify that each accredited program substantially meets those standards that, as a whole, comprise an appropriate education for an architect.
Standards and procedures for the accreditation of professional programs in the United States were developed in consultation with professional schools, academic institutions, professional societies, state registration boards, members of the profession, representatives of related professions, students, and the public.
California College of the Arts offers the following NAAB-accredited degree programs:
Bachelor of Architecture (159 undergraduate units)
Master of Architecture (undergraduate degree + 90 units)
View accreditation and assessment reports: