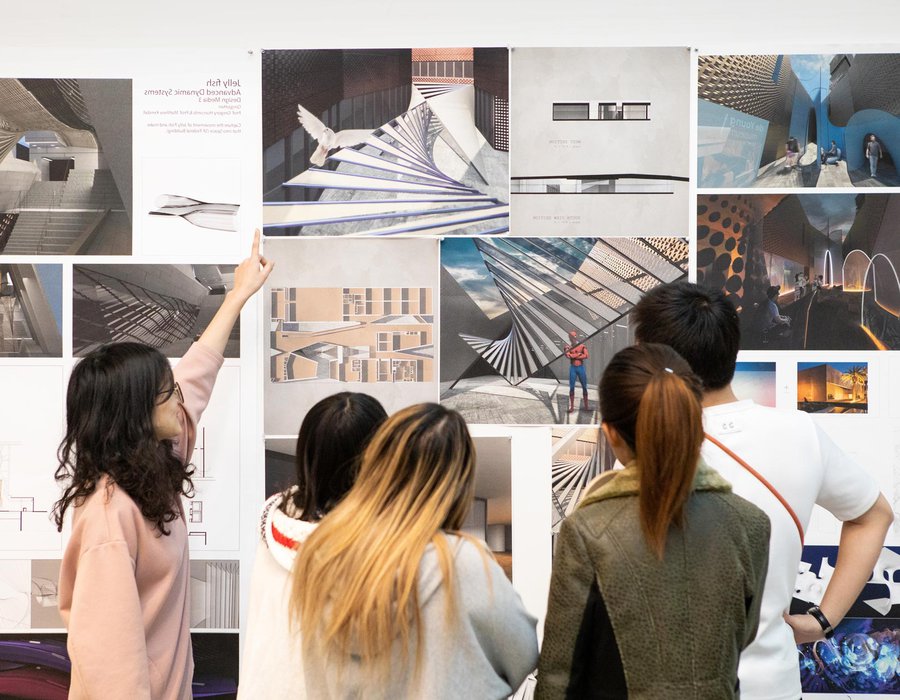 Learn how to artfully transform spaces for diverse organizations and communities as a professional interior designer.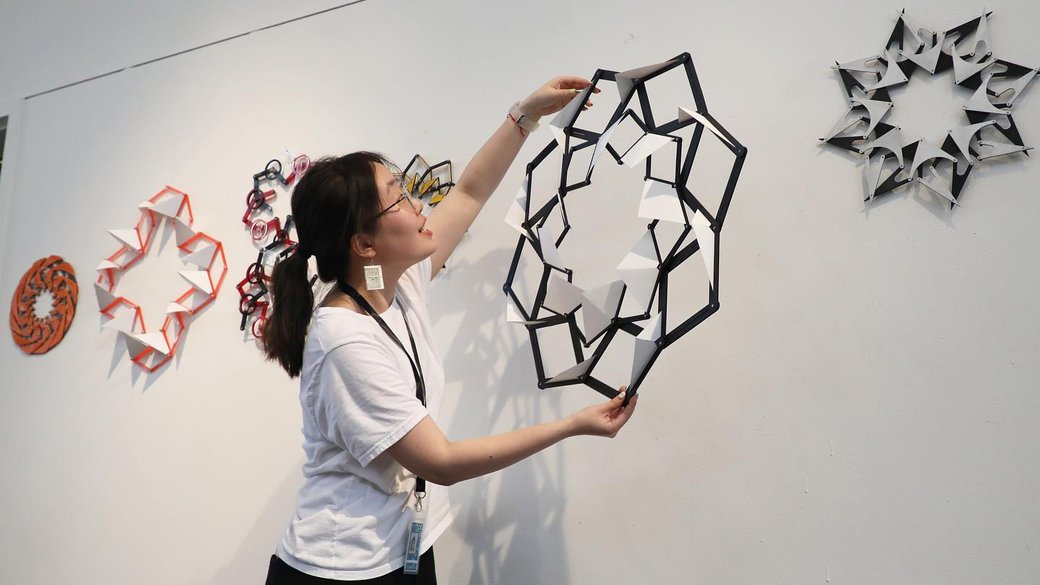 CCA's BFA in Interior Design program is a four-year, accredited professional degree, ranked #8 on BestAccreditedColleges.org. Our position within one of the top art colleges in the country and CCA's Architecture division makes us highly interdisciplinary. Our program We have a particular focus on sustainable material practices and spatial innovation. Our students collaborate with interaction designers, industrial designers, ceramicists, glass artists, furniture makers, fashion designers, architects, and textile designers. They approach the design of built environments with equal emphasis on spatial and technical conditions.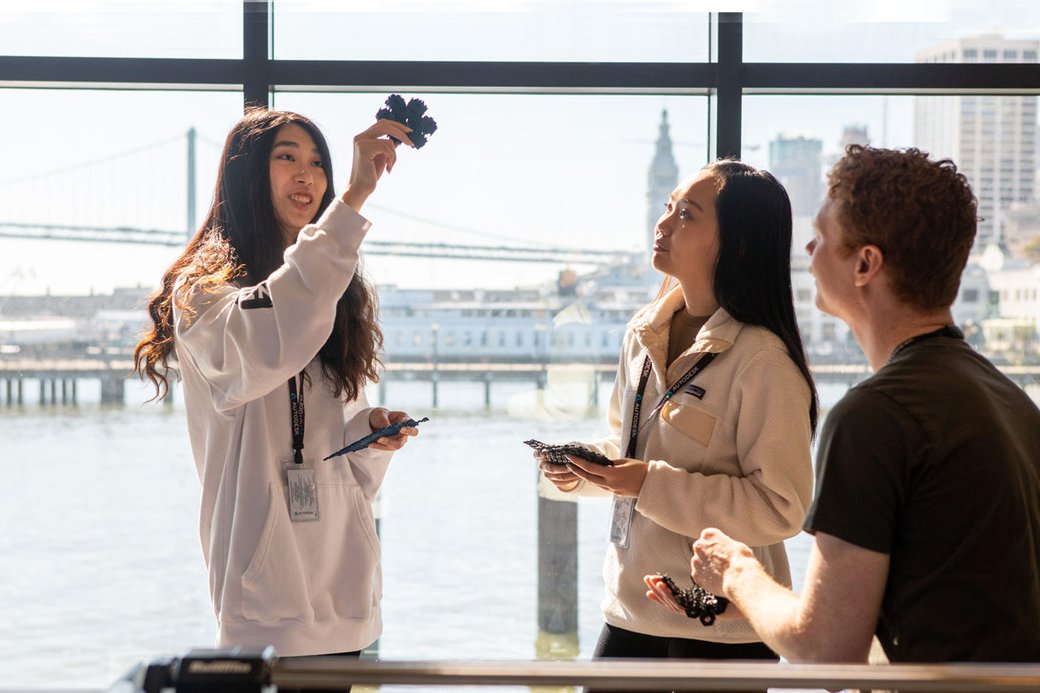 Make the city your design laboratory
We're located in the San Francisco Bay Area, a place where architects and designers are empowered to challenge conventions and push disciplinary boundaries. From sustainable design to experiments in collective living, our program is inspired by the city's innovative atmosphere. Students also have access to the nearby famous San Francisco Design Center, where they learn to specify and source like professional designers.


As you learn to design for a range of human environments, from the home to the public sphere, you'll practice technical skills in both traditional and digital fabrication. Our state-of-the-art facilities accommodate a diverse set of materials and processes, giving you the freedom to work with textiles, glass, ceramics, wood, and metal through traditional and emerging technologies, such as virtual and augmented reality.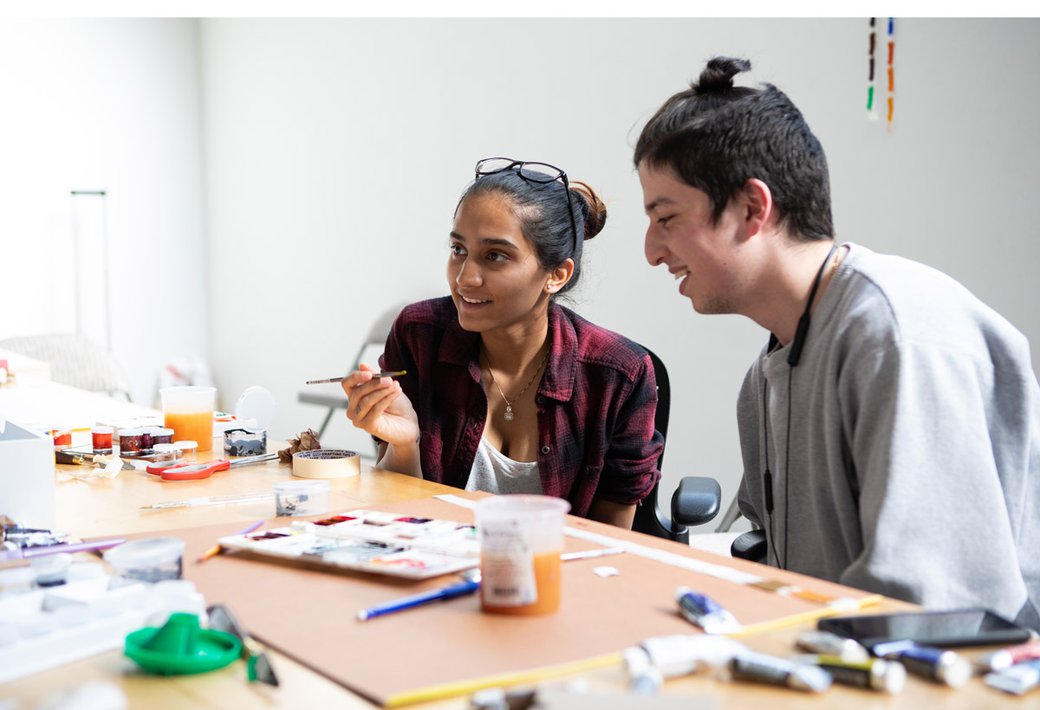 Advanced interdisciplinary studios
You'll synthesize critical thinking skills, knowledge of interior architecture and design history, and material exploration in the advanced interdisciplinary studios. These courses are specifically designed to bridge multiple disciplines and connect the program with local nonprofits, manufacturers, and design experts.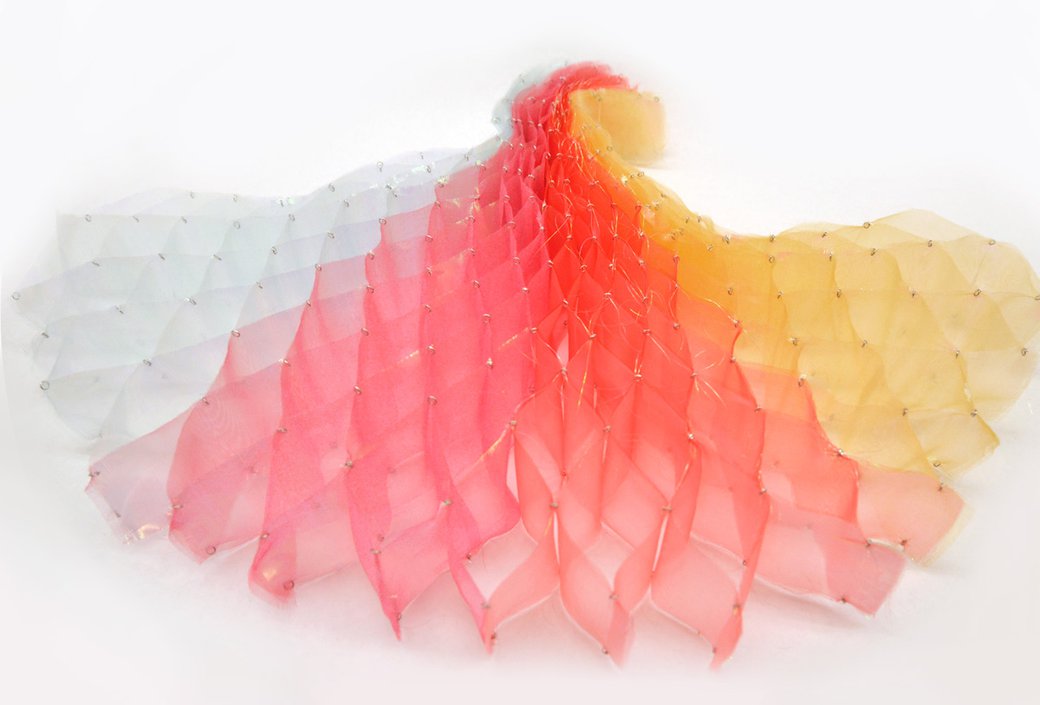 In The Future of Work Studio, for example, students recently merged interior design, industrial design, and interaction design to address the rapidly changing requirements of the creative workplace. Another award-winning advanced studio, Activate Open Engagement, partnered students with Mission Neighborhood Resource Center to investigate and propose positive community experiences through murals, wayfinding graphics, and a prototype for a new reception area.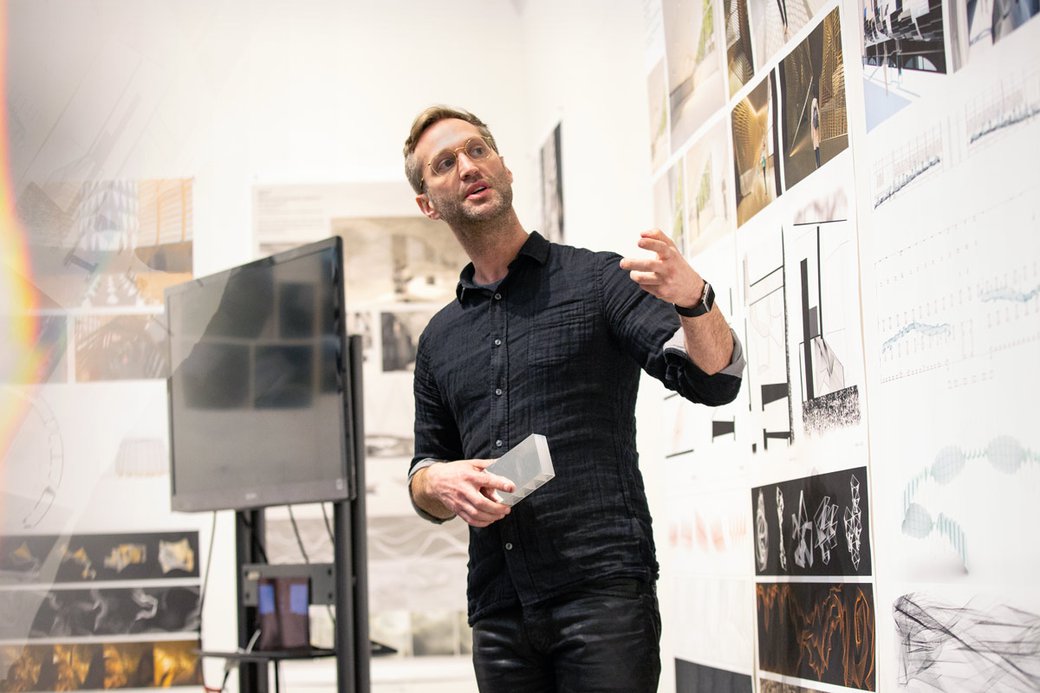 Robust internship program and study-abroad opportunities
During their junior or senior years, students intern with prominent architecture and interior design firms in the Bay Area and around the world. This not only helps their chances of securing a position after graduation, but also gives them a first-hand look at the daily processes they'll encounter throughout their careers. As a result of hands-on experiences during internships and advanced studios, our interior design graduates have consistently achieved 100% employment within six months of graduation.
We also encourage students to study abroad during the summer semester. Recent courses have focused on the adaptation of domestic spaces in Tokyo and the merging of contemporary and traditional material exploration in Mexico City.
Your life as a designer at CCA
History and theory of interior architecture and design
Information technology integration
Material experimentation
Color theory and lighting
Sustainable building design
Collaboration with real clients and user groups
Social impact work for local organizations
Material sourcing and specification
Design showroom protocols and procedures
Our faculty are high-profile interior designers and architects who design award-winning cultural, civic, corporate, and residential projects around the world. They're also full-time academics who emphasize experimental research, hands-on learning, and lab-based projects that connect students to diverse models of practice. Our CCA interior design community boasts many Interior Design Hall of Fame inductees.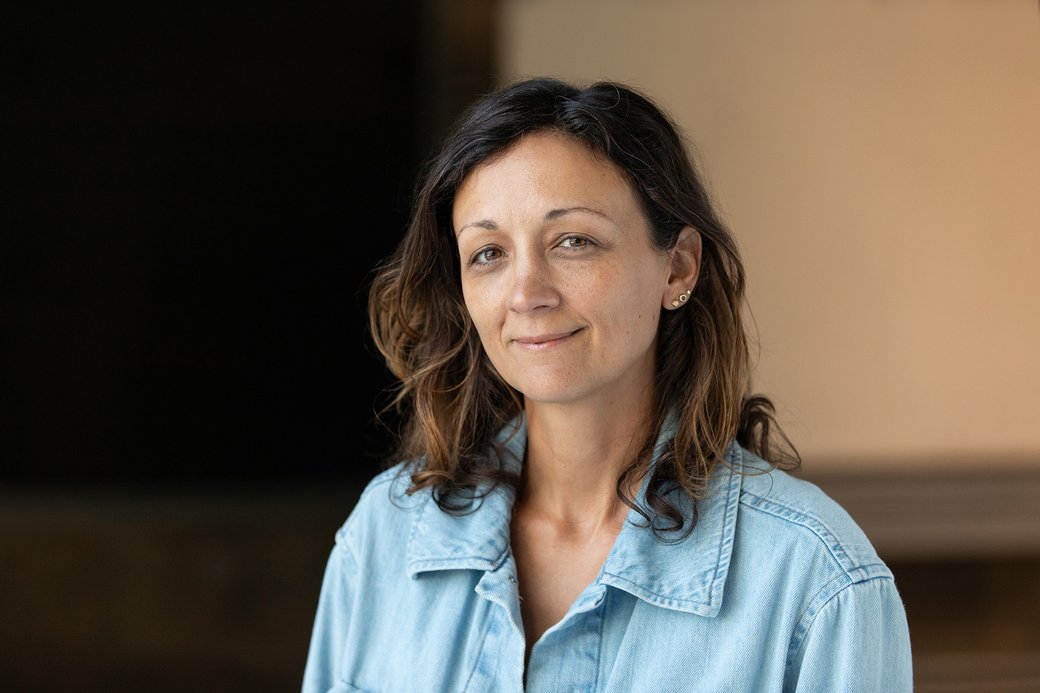 Chair Margaux Schindler is a designer, researcher, and educator whose work focuses on flexible modular building systems, sustainable practices, and innovation in material fabrication. Margaux is a founding partner of SIZL Studio, an interdisciplinary practice specializing in spatial explorations in Architecture, Landscape, Interior Design and Objects. Margaux is interested in developing dynamic strategies for living and exploring multifaceted projects at varied scales with a focus on adaptation, temporality and the built environment.
Create inspired interior environments
Interior Design at CCA is highly interdisciplinary and encouraging of material research and experimentation. Courses place an equal emphasis on spatial and technical conditions of built environments, with opportunities to work in collaboration with other creative disciplines. Advanced-level studios challenge students to explore how interior design affects the way individuals and communities live, work, and interact. View sample courses.
Investigate ideas through every dimension
Before diving into their chosen major, every undergraduate participates in the First Year Experience. Students explore a wide range of materials and tools over the course of two semesters. Faculty from different disciplines guide studio projects, group critiques, and theoretical discussions, setting students up for success throughout their major coursework.
Our graduates create beautiful, captivating, and functional spaces for many different kinds of organizations, from global architecture and interior design firms to specialized design practices. They're in high demand as interior architects, interior designers, and creative-workplace strategists for companies like Apple, IDEO, and Google.
They also find success in leading furniture, kitchen, and material showrooms in the nearby San Francisco Design Center as well as showrooms beyond the Bay Area. Recent alumni have continued their studies in graduate programs at The Bartlett School of Architecture, the Architectural Association, Yale University, Pratt Institute, and the University of Cambridge.
Many have started their own businesses—most notably Gary Hutton Design, Alter Interiors, and Collected Studio—with classmates from their program or other disciplines. Interior design firms that hire our graduates include Woods Bagot, NICOLEHOLLIS, ODADA, Studio O+A, and Gensler.
Potential career paths
Architect
Interior architect
Interior designer
Exhibition designer
Textile designer
Furniture designer
Graphic designer
Interaction designer
Experience or event designer
Production designer for films and gaming
Our students are often inspired by many different fields, such as furniture, textiles, interaction design, and product design, and want to join a community that encourages this kind of interdisciplinarity. They're excited about testing new materials and design methods. Above all else, they want to make objects and spaces that positively impact individuals, communities, organizations, and environments.