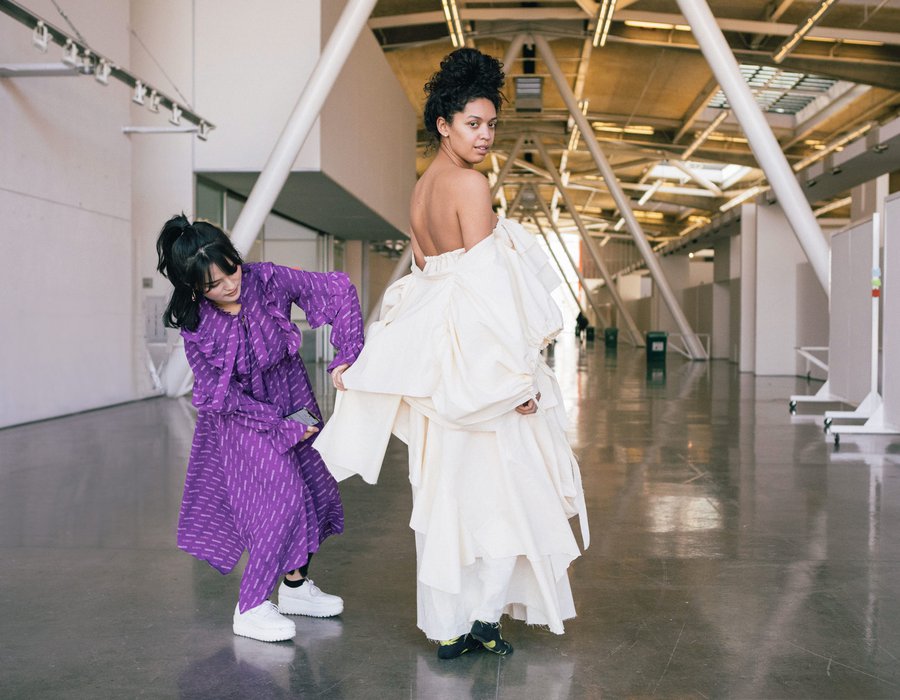 Learn the traditional and cutting-edge techniques needed for success in a range of fashion careers.
The BFA in Fashion Design is one of the most highly regarded fashion programs in the U.S. Located in San Francisco, the country's West Coast technology hub, and with a long-time focus on sustainability, CCA Fashion Design exposes students to thought leaders and professionals who are working on the forefront of fashion, clothing, and material innovation.
Through small class sizes and individual mentorship, faculty are committed to helping you develop your own point of view formed by craft, sustainability, new technologies, and cross-­disciplinary collaboration. You'll have access to analog, mechanical, and digital tools, both within the program and across the college, so you can build a range of skill sets for a fast-changing world.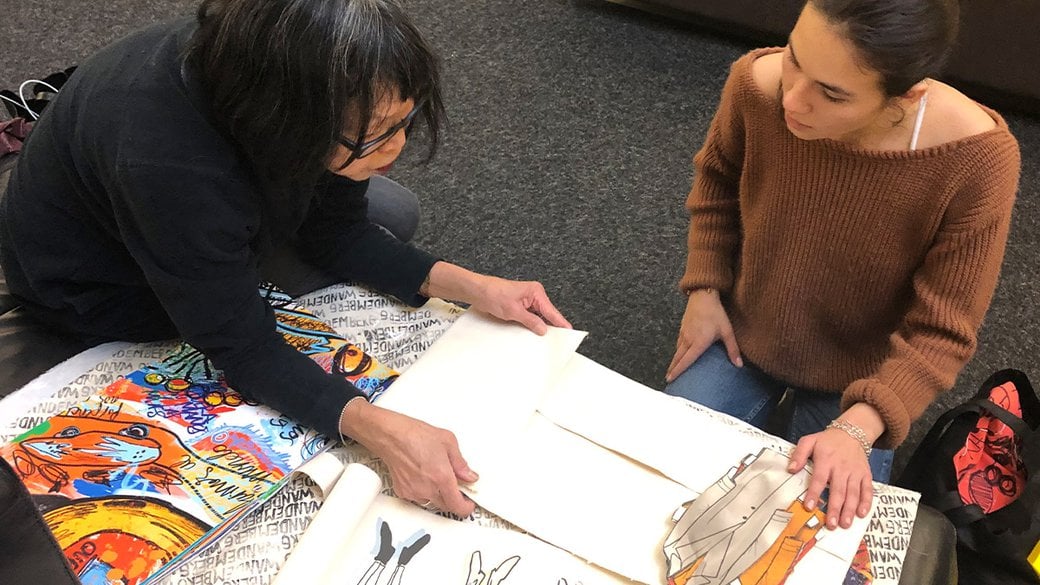 Graduates from our program enter into a range of fashion and related careers, including knitwear design, product design innovation, sustainable fabric development, children's wear design, menswear design, technical design, and concept development.
Inspiration from the Bay Area
The fashion industry is experiencing immense disruption, in part because of new technologies that originated right here in the San Francisco Bay Area. Home to iconic brands, cutting-edge design firms, and cultural leaders, our city serves as a constant inspiration for students. From gallery openings and public film screenings to performance art, lecture series, and hackathons, myriad events take place around our community each week that challenge old ways of thinking and inspire new ideas.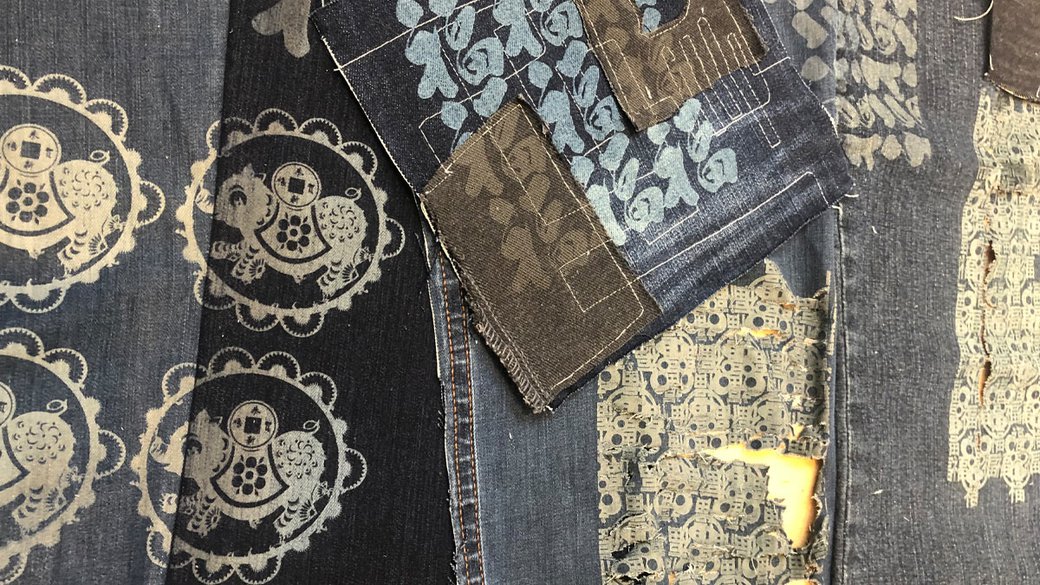 Master traditional techniques
We develop fashion designers with strong conceptual capabilities and distinct points of view. As you begin mastering traditional techniques in tailoring and pattern drafting and construction, you'll also take courses in critical studies, fashion history, and sustainability, which provide context for lively design classes. By being immersed in intensive studio making and critical thinking, you'll develop core skills toward becoming a visionary thinker and doer who is ready to influence the fashion sector for good.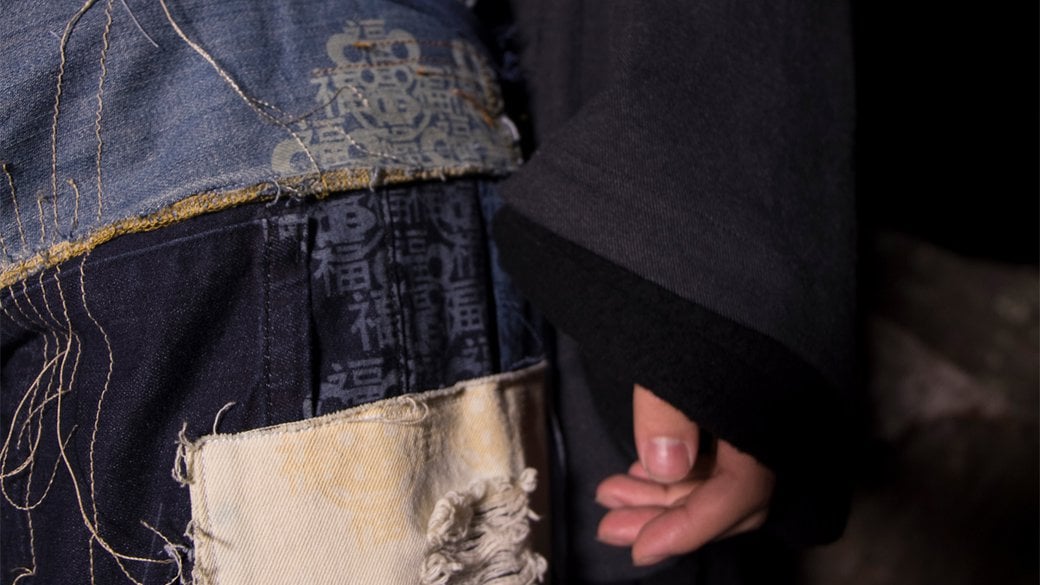 Translate concepts and research into physical fashion forms
Move easily between analog (by hand) and digital methods in 2D, 3D, and time-based media
Express your vision through 2D illustrations and 3D products
Build a collection, dressing systems, curated installations, websites, and experimental videos
Use written communication to tell stories about your process, products, design vision, brand, and business
Make connections between your ideas, global fashion, and culture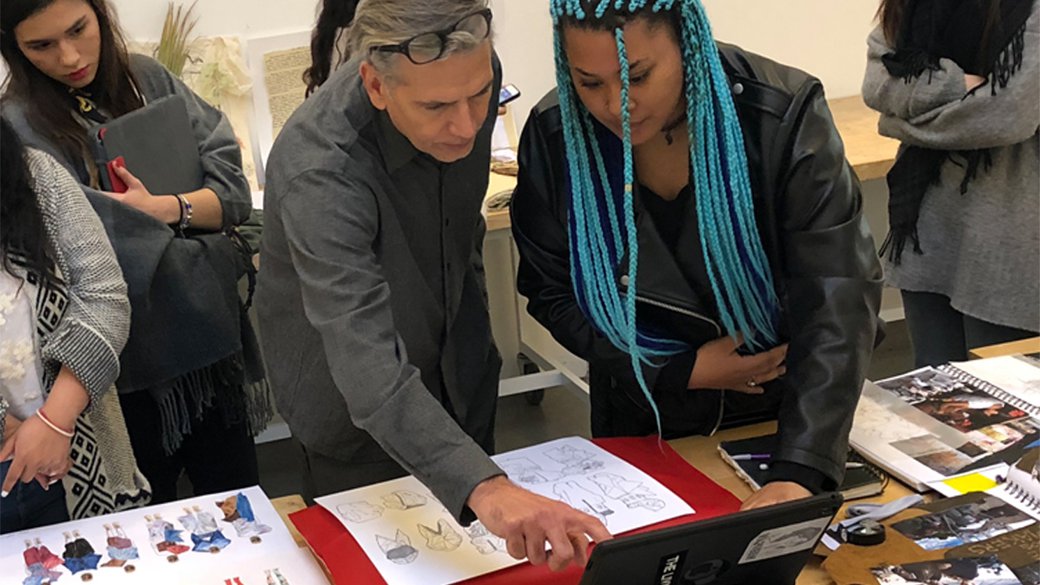 Combine the traditional with cross-disciplinary methods
In addition to traditional fashion design, our program encourages cross-disciplinary methods and experimentation in development and making. You will have the opportunity to take a range of studio courses in bio-design, industrial design, interaction design, social practice, and textiles. These courses will help broaden your perspective, enhance your visual design vocabulary, and build your teamwork skills—all of which are critical for success in contemporary professional practice.
Cross-disciplinary designers, sustainability leaders, and visiting professionals stop by throughout the year to provide feedback on student work, including Paul Dillinger, vice president of global innovation at Levi Strauss & Co.; Sarah Kozlowski, director of education and sustainable strategies at the Council of Fashion Designers of America; Carmen Gama, designer of Eileen Fisher Renew; Annie Gullingsrud, director of strategy at EON Group; Rebecca Burgess, founder of Fibershed; and Omar Nobil, vice president of women's design at Banana Republic, among many others.
Embrace new technologies and business models
To prepare you for today's shifting fashion landscape, our program teaches you to be adaptable and innovative. Our expert faculty, whose wide-ranging practices often embrace new technologies and groundbreaking systems of making, provide you with one-on-one support to reach your full potential. You'll be exposed to various material manipulations, including textile treatments, digital technologies, and molding, while you formulate your personal vision for the future of fashion. Questioning traditional fashion industry practices is essential to this process, which is why we introduce you to new forms of business and enterprises that focus on ecological and social issues.
Enter fashion design competitions
Our students have participated in national and international fashion competitions, including the Council of Fashion Designers of America (CFDA) Fashion Future Graduate Showcase, Joe's Blackbook, The Biodesign Challenge (BDC), Innovation by Design Awards from Fast Company, and Arts of Fashion Foundation, to name a few.
CCA is one of only 11 U.S. colleges invited to participate in the CFDA's Fashion Future Graduate Showcase (recent graduates Yesenia Villaseñor, Noah Dubin, and Zhendong Wen were selected as representatives from CCA in 2020). Students have also consistently won placements in Centre for Sustainable Fashion's Future of Fashion awards, the Cradle to Cradle Product Design Challenge, and the Royal Society of Arts Design for Society awards.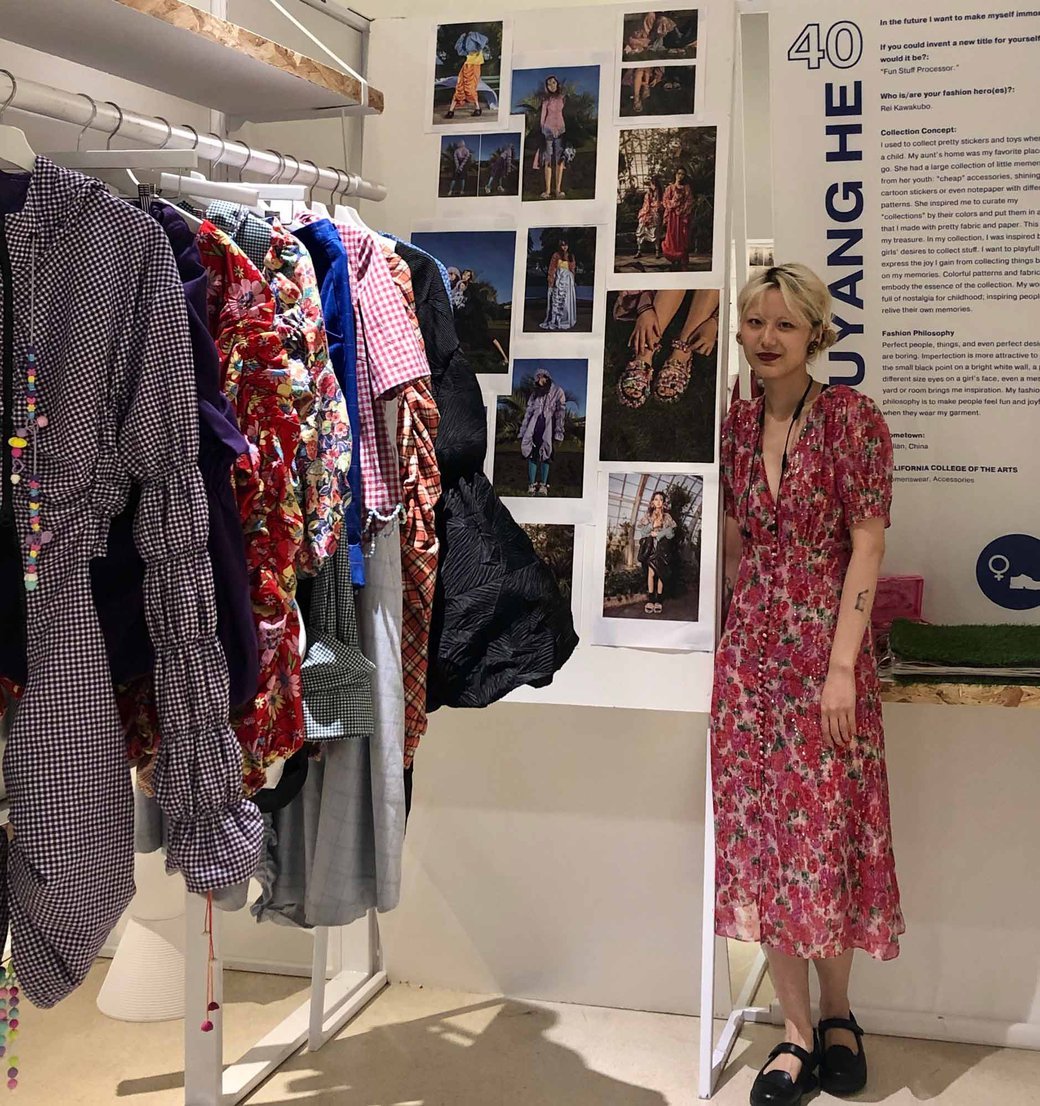 Collaborate and intern with major brands
Regular guest speakers, workshops, and collaborations will expose you to a range of professionals and internship opportunities. In recent years, students have interned for Nike Innovation, Cradle to Cradle Products Innovation Institute, Erica Tanov, TROVE, Gap, Banana Republic, Re/Make, Levi Strauss & Co., Libertine, N.I.C.E. Collective, Amour Vert, and Tea Collection.
Many of the companies and organizations in the Bay Area that are part of the CCA community are leading the way in new business models, radical transparency, social justice, and sustainability. For example, we're one of three U.S. colleges partnering with Re/Make, a nonprofit developing worker-centric terms of business engagement, to bring students into supply chains to meet with workers directly at their homes and workplaces. Recent experiences include: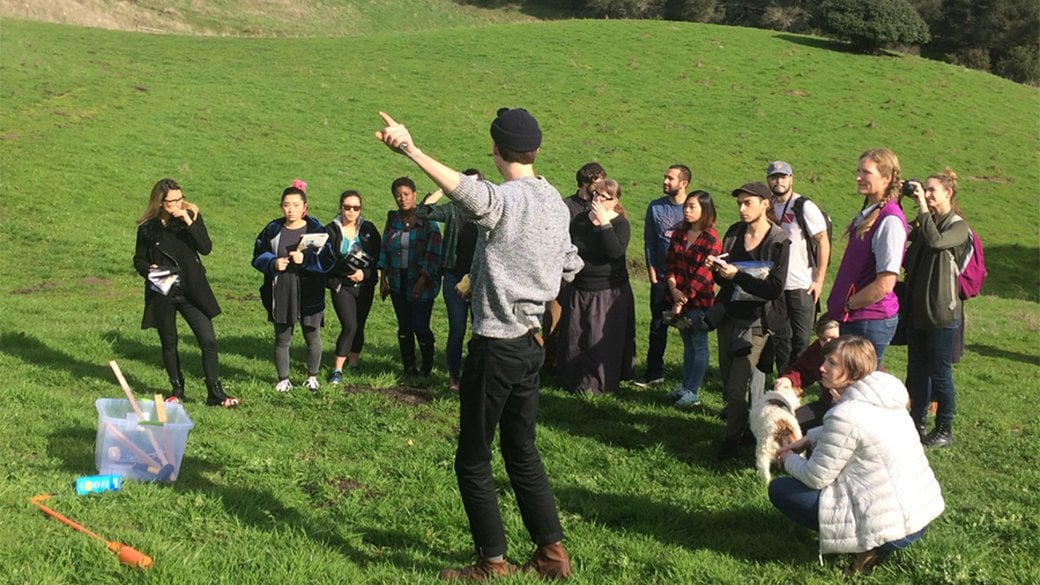 We also partner with Fibershed so students can visit regenerative wool ranches to understand how to source carbon-negative fibers and develop carbon-negative products. Our partnership with the Sustainable Cotton Project allows students to tour cotton farms, meet with scientists and farmers, and experience regenerative cotton cultivation systems first-hand. These experiences position students well to attain positions in fashion and sustainability.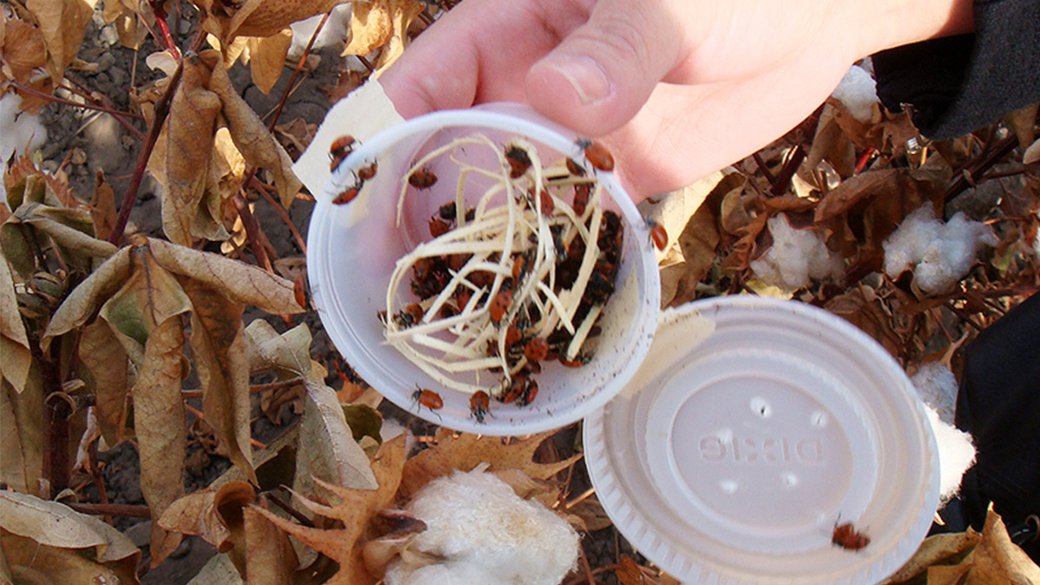 Receive feedback from visiting designers and innovators
Practicing designers and industry professionals, including founders of innovative companies, regularly attend our fashion critiques. Students have a chance to learn from their direct experience on a range of topics, including:
Bio-fabrication
Brand resale
Social innovation
Zero waste
Design for carbon-negative products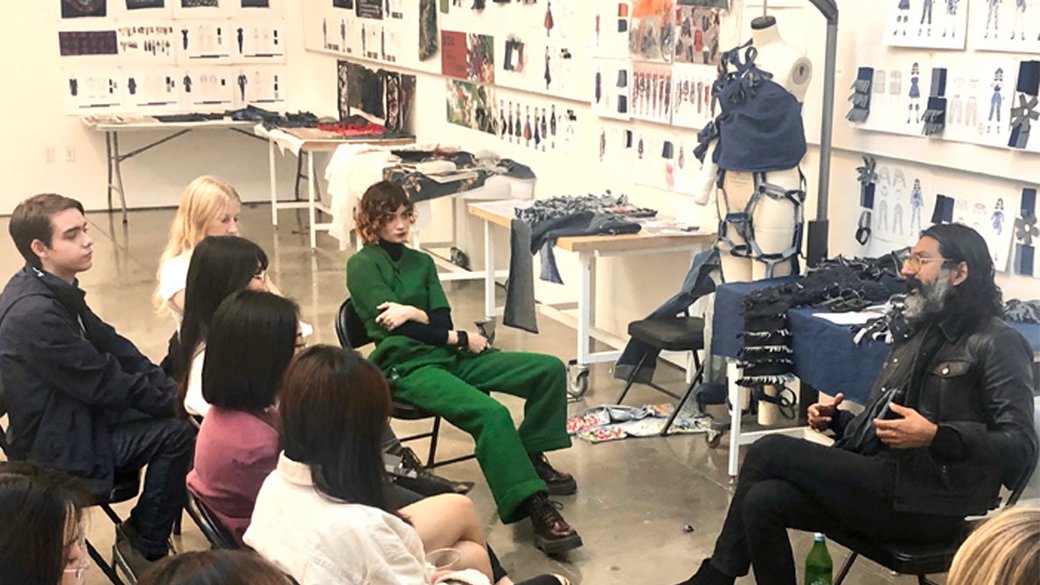 Recent guests include Holly McQuillan and Timo Rissanen, zero-waste innovators; Andy Ruben, founder of Trove, a business-to-business resale company; Carole Collet, Lucy Jones, designer and founder of Fashion For All (FFORA); Omar Nobil, vice president of women's design at Banana Republic; and Beth Esponnette, founder of unspun, as well as local business owners, independent designers, stylists, and artists.
Debut your collection at our annual fashion show
Every spring, all fashion design seniors present their thesis collections to a professional jury of design directors, industry insiders, innovators, and recruiters. This culminates in an end-of-year Fashion Experience that often includes a performance walkway, tactile portfolios, experimental videos, and installations.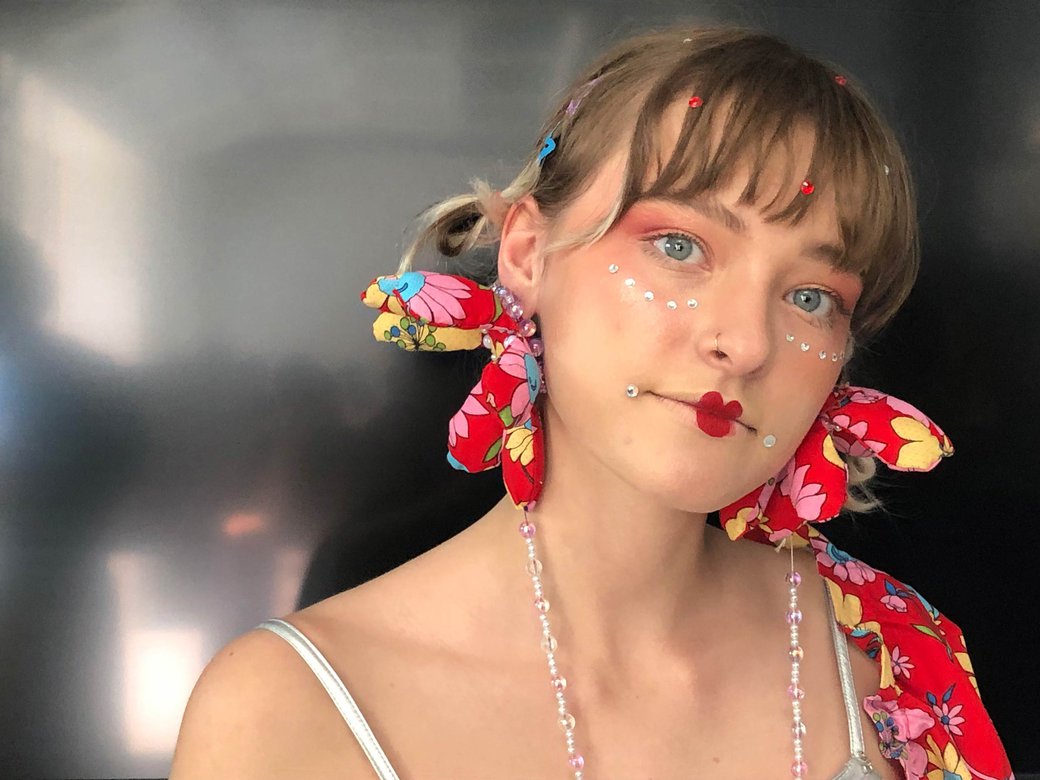 These events take place on and off campus and are planned around the emergent point of view of each senior cohort. Students collaborate with faculty and professionals to cast their own models, style outfits, plan the show, and work backstage, while first-, second-, and third-year students are also assigned roles (and even model in the show!). This collaborative experience builds camaraderie between students and provides experience for professional practice.
Explore materiality in shops and exhibition spaces
All CCA students have access to collegewide shops. Featuring a range of mechanical and digital equipment, including those associated with traditional fashion design, CCA shops support multiple modes of creativity. You'll have the opportunity to learn from and solve problems with peers, as well as the freedom to explore materiality through different mediums and modes of working. From experimentation with 3D technology in the VR Lab to life-drawing exercises in drawing studios, diverse shop experiences make you adaptable to a range of opportunities after college.
CCA also has a number of gallery and exhibition venues, including the Oliver Art Center in Oakland and Hubbell Street Galleries in San Francisco. In these spaces, you'll learn about curation and installation—including how to document your process and present your work in group exhibitions—and make connections to a wider community of creatives, forming bonds that last a lifetime. View upcoming events and exhibitions.
Examples of tools and equipment
Needle felter
Knitting machines
Leather/heavy-duty sewing machine
Printing tables and screens
Vacuum-forming machine
Laser cutter/etcher
Sewing machines
Digital fashion illustration tools
3D printer
Silicone molding
Dedicated studio spaces
Large-scale plotter/printers
Our faculty members help you develop your artistic voice and connect you with fashion-related internships and roles that complement your values and aspirations. You'll have the unique opportunity to work alongside experts in carbon-negative fibers, circular systems, embedded robotics, sustainability, and other emergent fields.
Imagining potential futures
From traditional fashion design to shoe design, sustainable fashion design, jewelry design, and costume design for films, our faculty's areas of expertise are cross-disciplinary and future-focused.
Annie Gullingsrud, for example, teaches a course on the ecology of clothing, drawing inspiration from her work as strategy director for the digital ID company EON and consultant on materials for circular fashion for Stella McCartney, H&M, and Marks & Spencer. Rebecca Burgess, who teaches a course on the connections between local fiber systems, global carbon cycles, and creative making, is challenging the fashion sector through her work as founder of Fibershed. Burgess works with wool producers to sequester carbon in the soil and is a world leader in regenerative fiber development.
Pushing the boundaries of art and design
Our active faculty constantly expand the boundaries of art and design. Melissa Leventon, an authority in the archival and curation of costumes and textiles, consults for individuals and museums across the globe. Ghazaleh Khalifeh, whose collection was shown at New York Fashion Week, has exhibited in Paris, Milan, New York, and at the de Young Museum in San Francisco. Chair Greg Climer exhibits his work regionally and internationally. Lynda Grose speaks globally about fashion design for sustainability.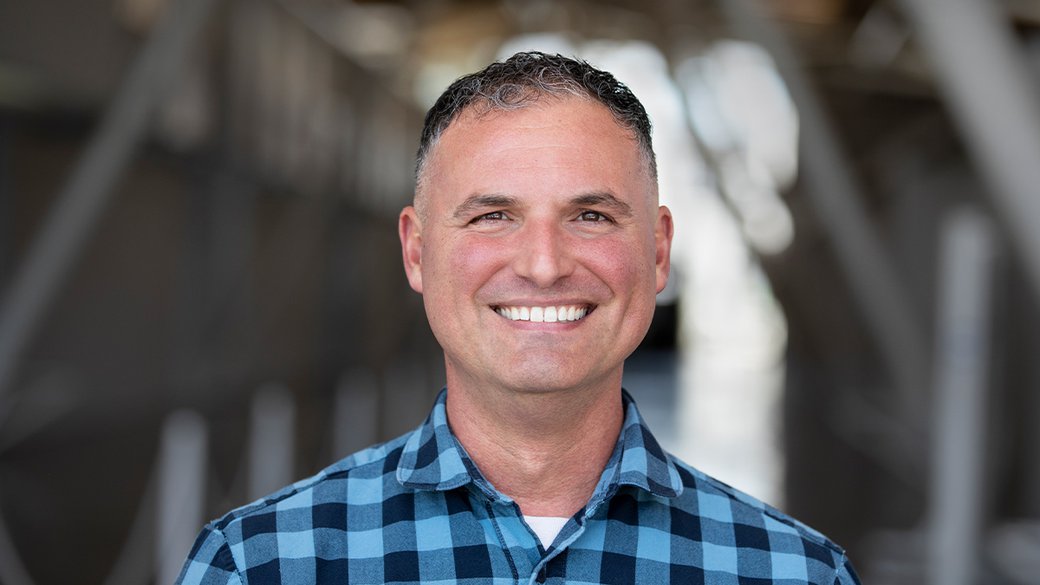 Meet the program chair
Chair Gregory Climer is an independent designer and artist who has been working at the intersection of design and craft for over 20 years. His design practice has evolved into textile-centered art with a focus on queer identity. He is actively involved in researching alternative ways of making clothing with a focus on creative pattern cutting.
Climer began his career working on Broadway and then started his own menswear label while also working for Karl Lagerfeld, Imitation of Christ, John Bartlett, and others. His work is in the permanent collection of The Leslie Lohman Museum of Art in New York and has been shown at the de Young Museum in San Francisco, The Mint Museum in Charlotte, North Carolina, and many galleries. He was a 2016 artist in residence at the Museum of Art and Design in New York. Climer has lectured on creative cutting around the world and is spotlighted in Timo Rissanen and Holly McQuillan's book Zero Waste Fashion Design.
MFA, Parsons School of Design, New York
Imagine and create disruptive design solutions
Fashion Design at CCA combines traditional techniques, tailoring, pattern making, and sewing with experimental methods and material manipulations, including textile treatments, molding, and bio-design. Courses are designed to help you think beyond and question long-standing industry practices to help you develop new aesthetics from your particular vision. View sample courses descriptions.
Investigate ideas through every dimension
Before diving into their chosen major, every undergraduate participates in the First Year Experience. Students explore a wide range of materials and tools over the course of two semesters. Faculty from different disciplines guide studio projects, group critiques, and theoretical discussions, setting students up for success throughout their major coursework.
The roles that CCA Fashion Design alumni take on are diverse and exciting, from innovation design to enterprise development for small businesses. They design for major companies and labels, such as Diane von Furstenberg, Narciso Rodriguez, Badgley Mischka, N.I.C.E. Collective, Nike Innovation, Patagonia, Levi Innovation, Michael Kors, Thom Browne, and Viktor & Rolf. Some launch their own businesses and consultancy firms or write books on fashion and textile sustainability.
Drawing from our program's emphasis on innovation, including biofabrication and other emerging technologies, alumni also find success working for film and VR companies like Oculus Rift and Encyclopedia Pictura. Others apply their knowledge of sustainable fashion practices—circular production systems, carbon-negative fibers, regenerative agriculture, and more—to groundbreaking initiatives for Stella McCartney, the Cradle to Cradle Products Innovation Institute, and even big-box stores like Target.
Potential career paths
Designer
Design director
Knitwear designer
Curator
Illustrator
Technical designer
Design educator
Stylist
Pattern maker
Author
Concept developer
Sustainable fabric developer
Menswear designer
Children's wear designer
The fashion sector is in need of forward-thinking, creative people. Are you driven to propose progressive design solutions? Do you value sustainable and more inclusive practices? Our program is on the lookout for applicants with a unique vision and passion for making a positive change in the world.