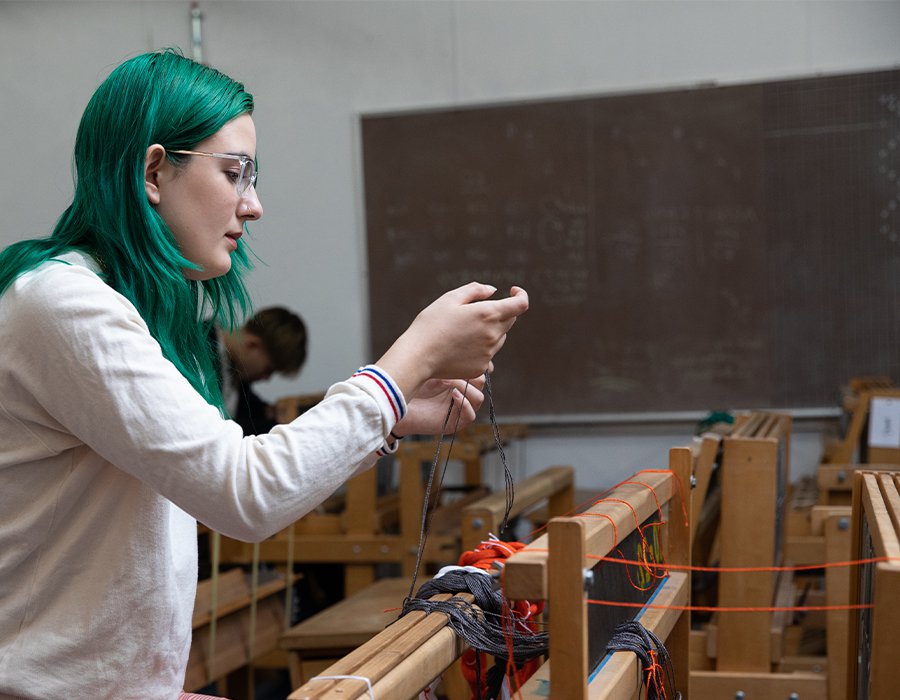 In hands-on, topic-driven courses, students engage with the practices and histories surrounding the discipline of textiles as it relates to issues in contemporary art practice, design, craft, and activism.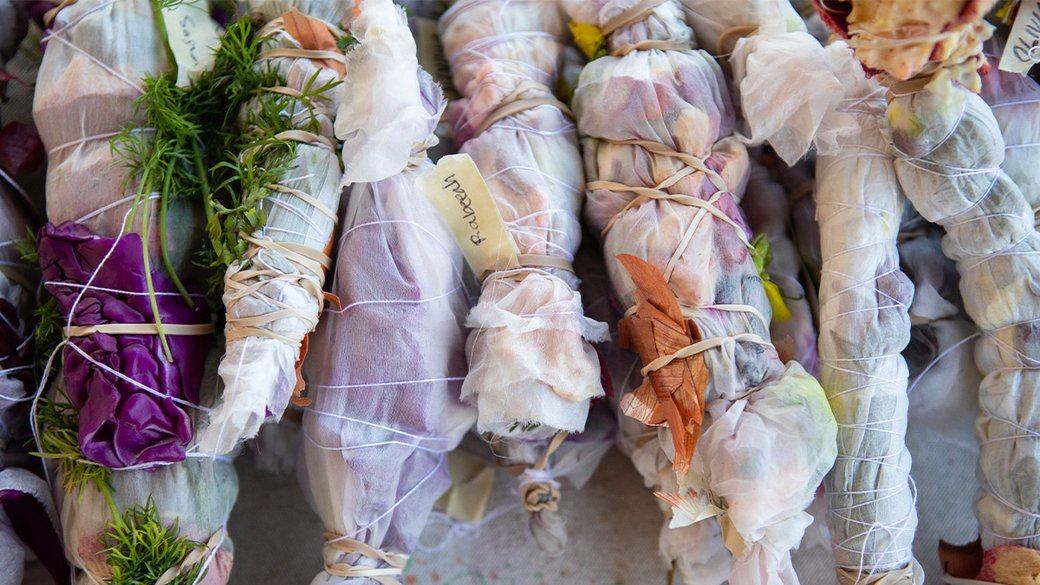 Explore the interdisciplinary potential of textiles and material thinking
One of the oldest aesthetic traditions in the world, textiles are currently on the cutting edge of contemporary art practice and critical inquiry. Artists working in interdisciplinary zones are picking up cloth and thread to incorporate the discipline's creative and conceptual potential.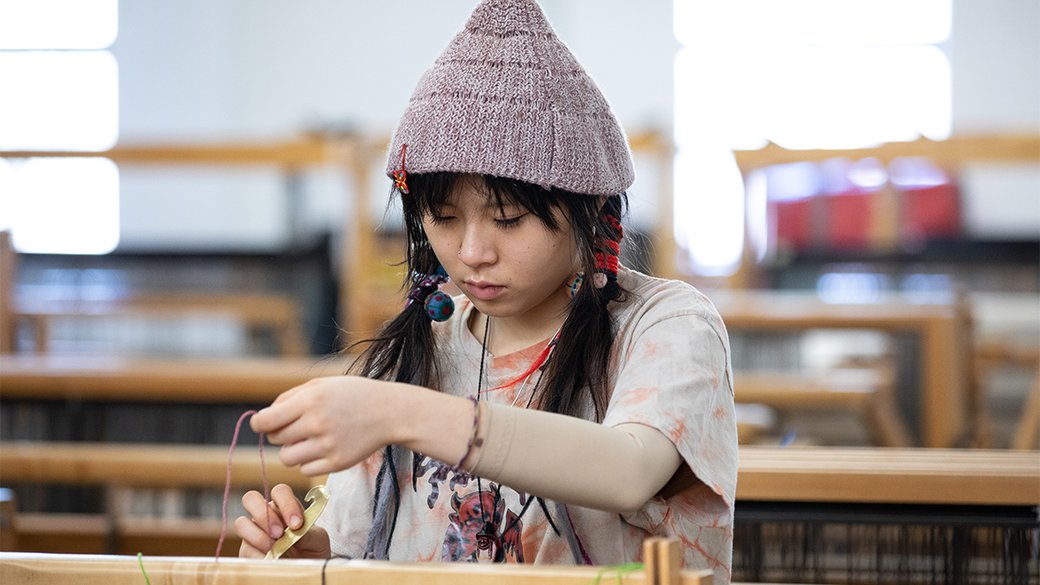 Textiles at CCA is an interdisciplinary Fine Arts program that introduces students to a vast range of textile construction methods—such as weaving, printing, dyeing, and handwork—through conceptual and experimentally driven frameworks. We consider textiles to be more than a way of making. It is a radical way of thinking about structure and pattern, color and material, environment and community.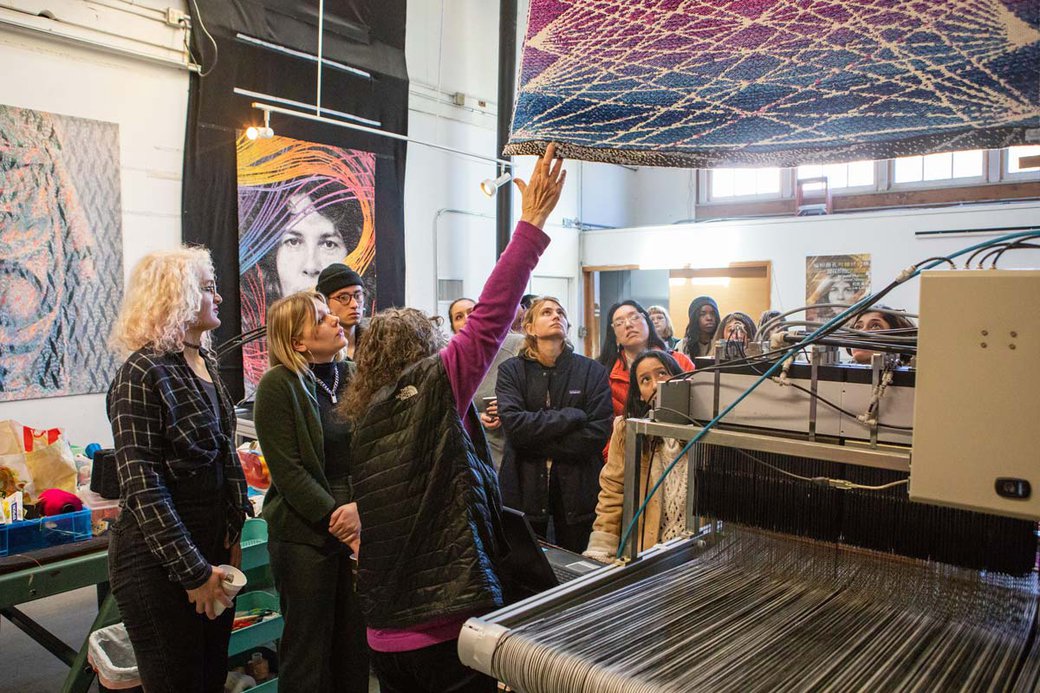 Join an internationally recognized program
With a reputation for cutting-edge work, our internationally recognized Textiles program teaches you to think beyond the crafted object. Compared to other programs in the United States, our courses are topic-driven, designed to build technical skill, while promoting critical thinking, research, and problem-solving. Students are encouraged to investigate relevant issues such as the social and environmental implications of mass production, analyze the gendering of work, and interrogate systemic forms of oppression. Contemporary critical race theory, gender theory, queer theory, and slow methodologies aid in our inquiry to understand the shape of an innovative and relevant textiles practice today.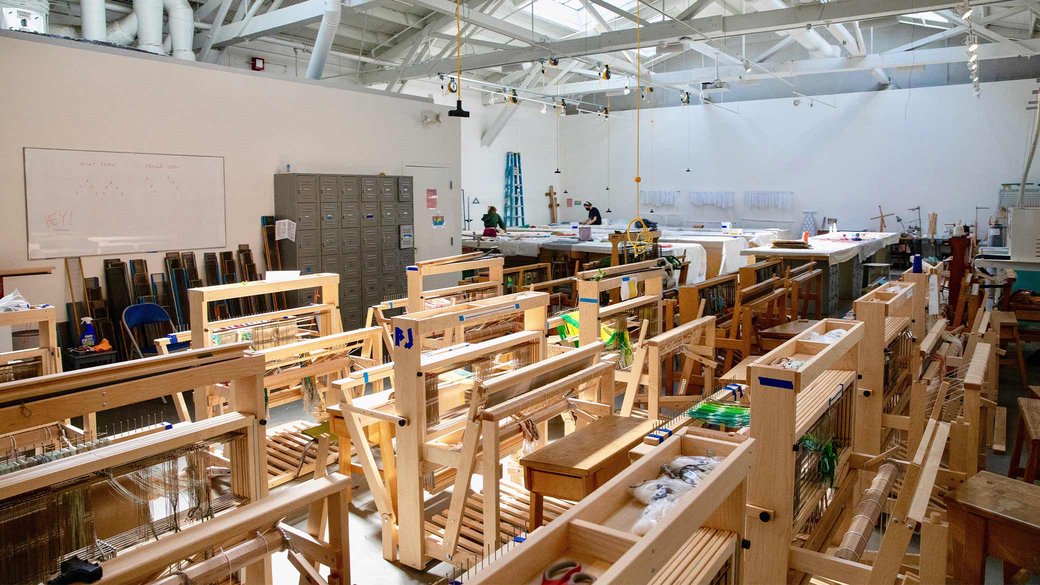 Our new facilities
The Textiles program offered its first courses in our beautiful new facilities at 350 Kansas Street in San Francisco in fall 2022. These are located just a 10-minute walk from the main CCA building and immediately adjacent to the CCA Wattis Institute for Contemporary Arts. The 4,700-square-foot open space has high ceilings, light streaming from multiple skylights, and holds weaving and print studios, a dye lab, and a classroom.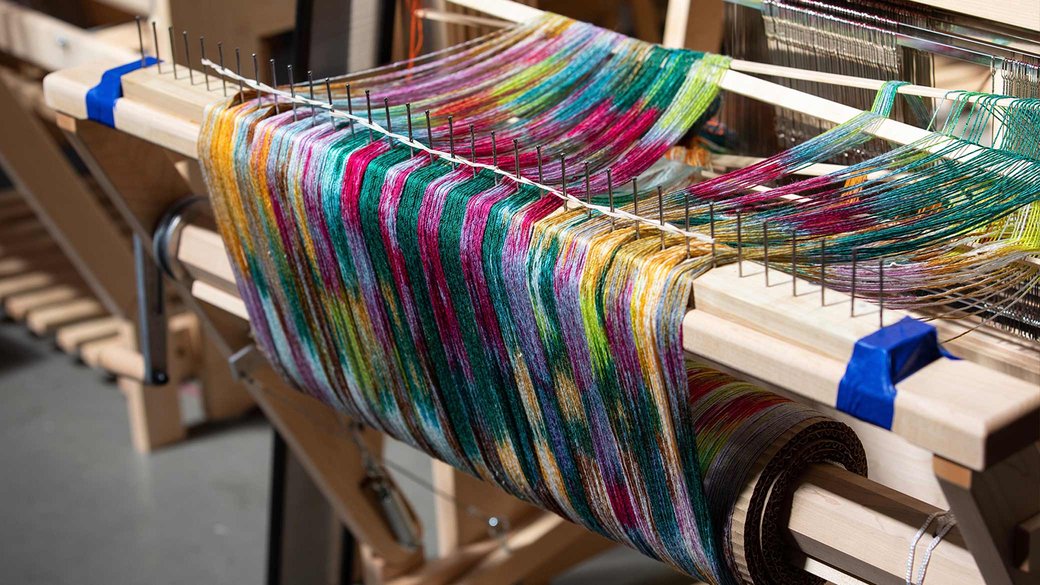 Equal parts analog and digital, our state-of-the-art studios are designed to foster a range of applications: experimental, functional, and industrial. Linear, planar, and three-dimensional forms of textile construction and surface manipulation—including low- and high-tech weaving, hand and screenprinting, natural and chemical dyeing, spinning and felting, knitting and crocheting, and stitching and embroidery—provide the backbone of our curriculum. As you refine your technical and conceptual skills, you develop a distinctive artistic voice and build a body of work that culminates in a senior exhibition.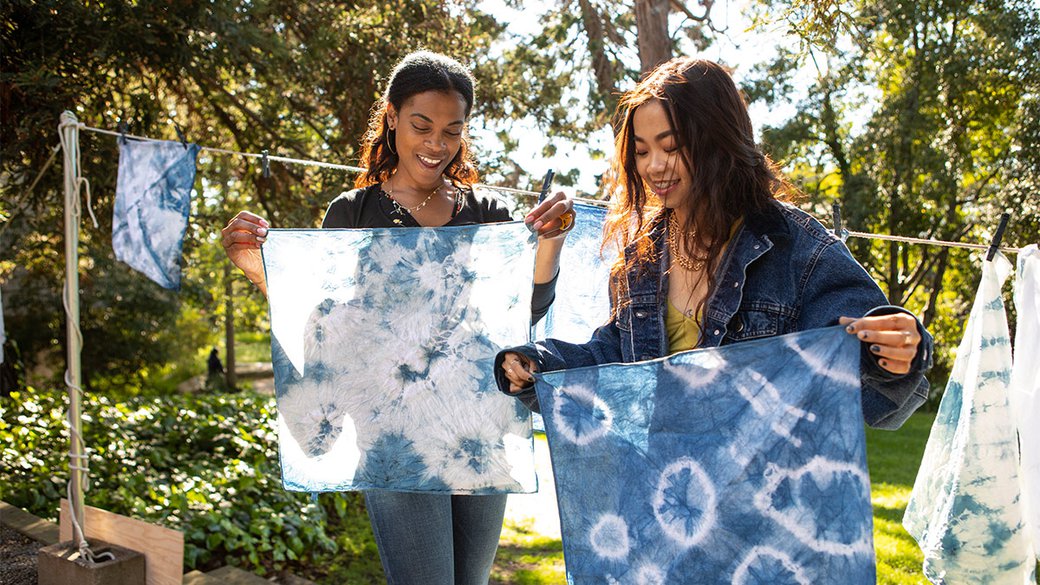 Encouraging open dialogue and a sense of community
Our Textiles program is known for its close-knit community and for its collegial and mutually supportive learning environment. The Textiles studios are a hive of activity in which students, faculty, and staff engage in critical conversations around textile history, theory, and practice. Lively lectures, discussions, and critiques within the classroom provide the intellectual backbone to our making-intensive curriculum.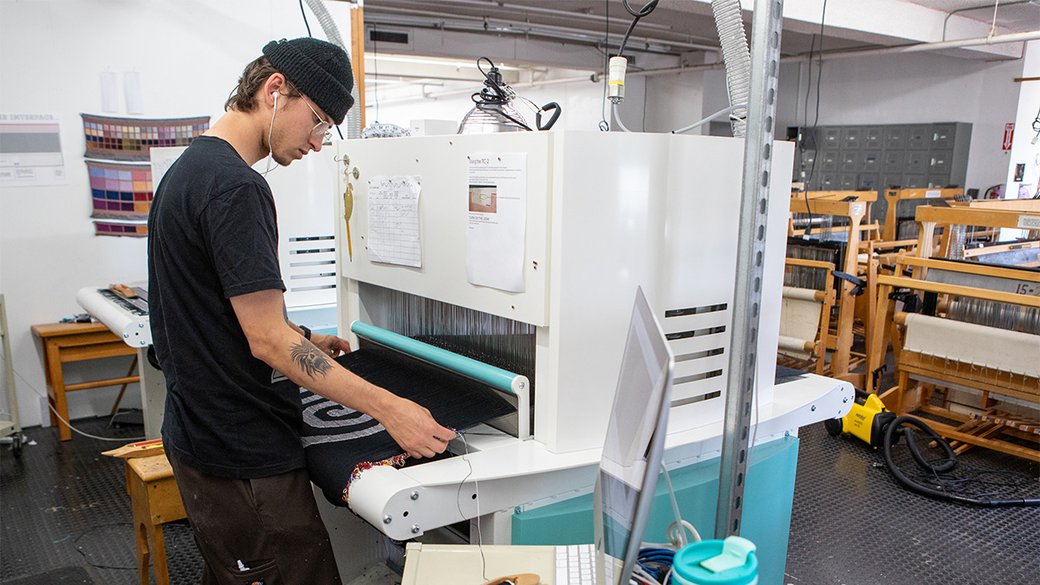 Weaving through the hand and the digital
With floor looms and computer-operated dobby looms, our Weaving Studio supports our commitment to an ever-expanding rhetoric around contemporary interdisciplinary strategies that integrate fine art, design, and craft. In this regard, our looms function as tools to negotiate conversations around cloth, technology, and the body. Weaving courses such as Weaving to Dye For and Zeros+Ones highlight the intersections between hand and digital technologies.
Our Textiles program is one of only a few in the United States that teaches digital weaving on hand-powered Jacquard looms for both art-based and commercial applications. Students meet alumni who use the Jacquard loom as their primary tool through the Lia Cook Jacquard Residency, learning from these artists' experimental weaving work during studio visits, critiques, and public lectures and demonstrations.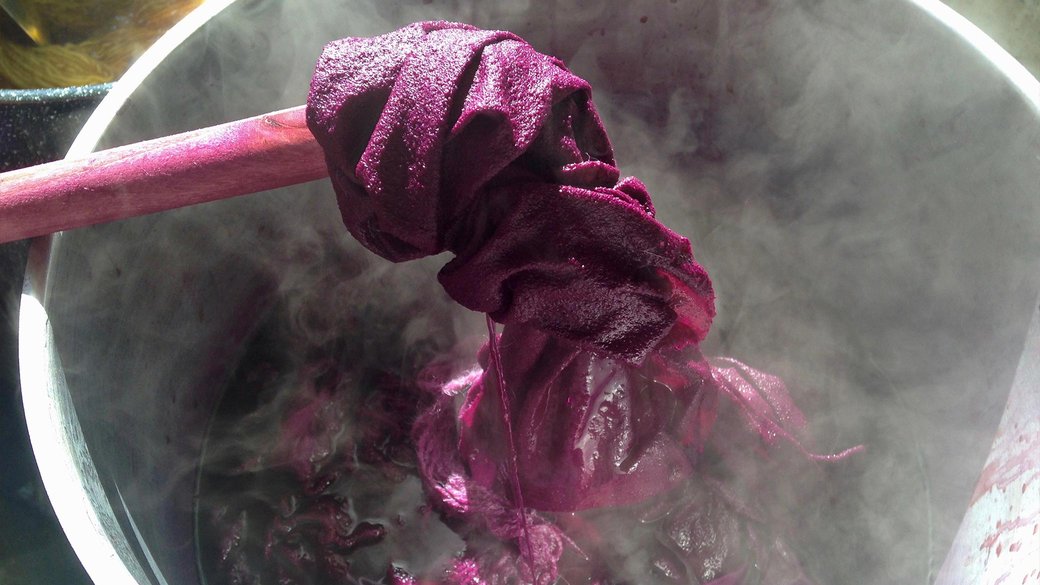 Integrating slow-textiles techniques
Shared with the Community Arts program, the Textiles program's Community Garden, is used to cultivate and harvest plants for fabrics and dyes. Our Soil to Studio course investigates natural dyes and slow textiles, makes connections to the sources of our materials, and advocates for responsible and sustainable modes of production.
Our Print Studio and Dye Lab are outfitted with individual print stations, a production print table, and a large vacuum exposure unit. Print courses such as Wet+Wild and Interiority Complex delve into the painterly qualities of dye on cloth, photo- and computer-generated imaging, and the complexities of screen printed repeat patterns for applications in fashion and interior design.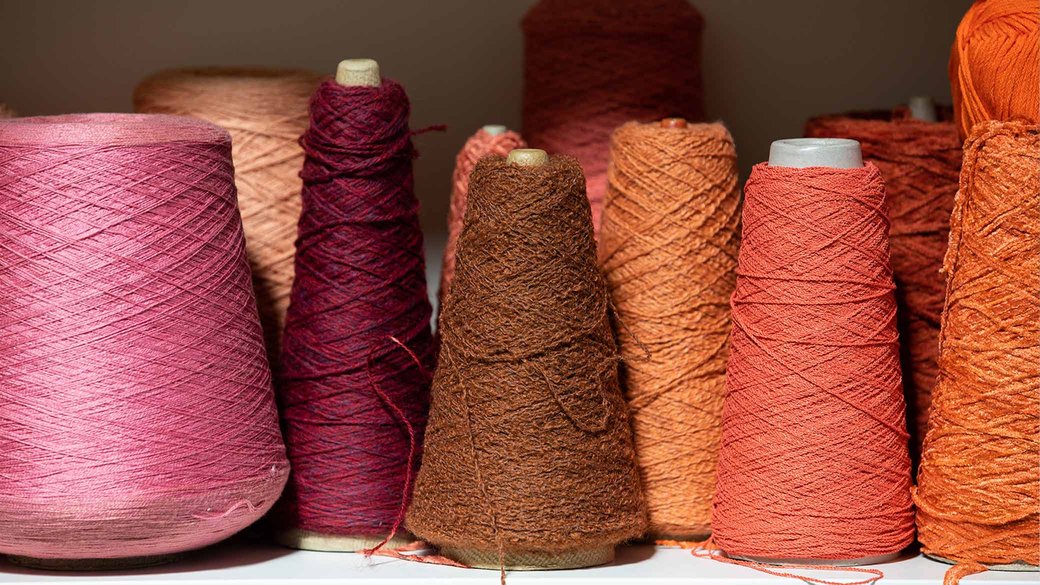 Harnessing the potential of string through handwork
In addition to weaving and printing, our curriculum includes handwork such as spinning and felting, stitching and embroidery, and knitting and crocheting. In handwork courses such as Knitting It All Together and Narrative Stitches, you'll be encouraged to harness the aesthetic potential of traditional forms of handwork to discuss contemporary social and political issues.
Studios outfitted with a range of equipment
Two computerized TC-2 Jacquard looms
AVL 24-harness computer-controlled dobby loom
Multi-shaft floor looms
Drop spindles and spinning wheels
Dye lab
Large-format exposure unit
Industrial serger and sewing machine
Light table
Additional shops, labs, and studios
Our internationally renowned faculty have diverse studio practices. As visual artists, designers, and historians, our instructors guide students through contemporary discourse and help them develop thoughtful, nuanced creative practices.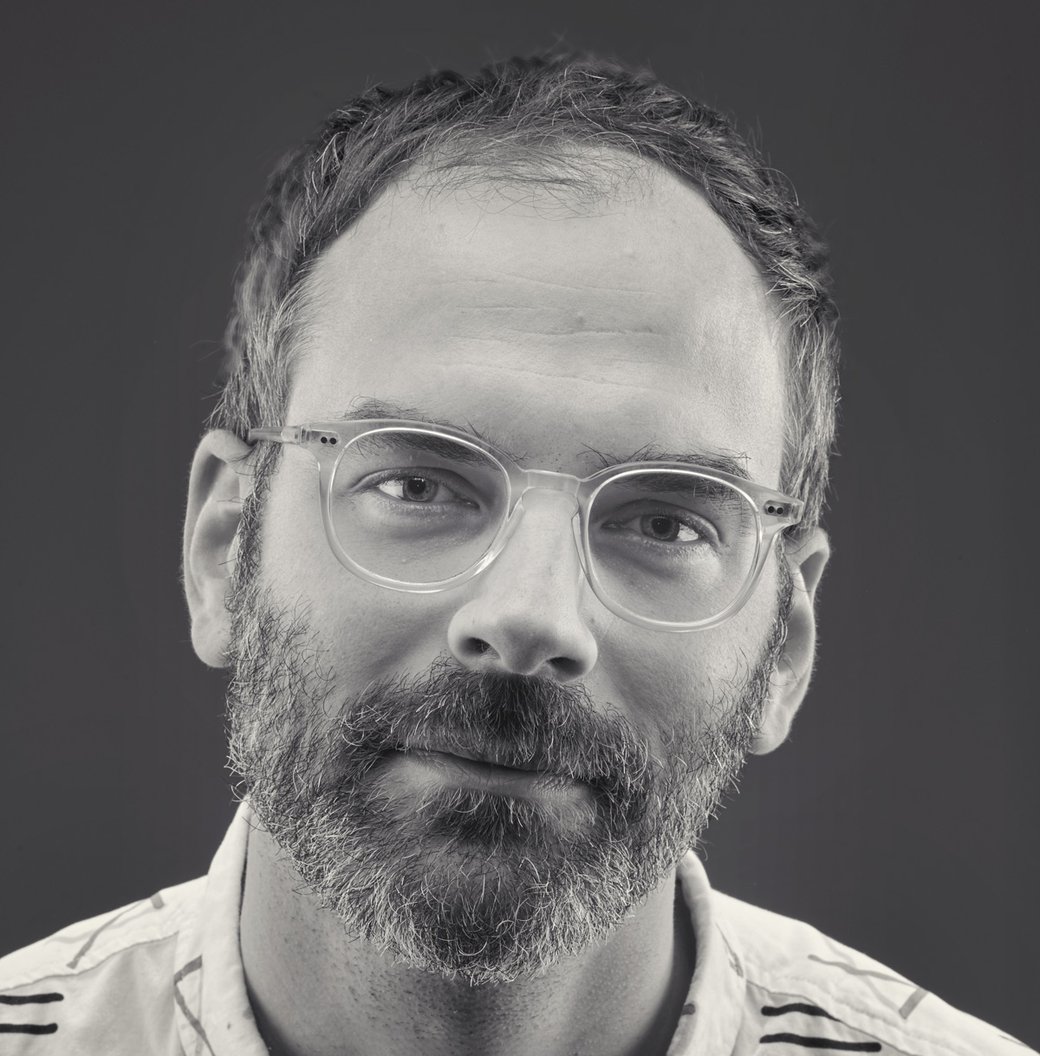 Josh Faught's practice combines textiles, pop cultural detritus, and archival materials to address the relationships between language, community, and constructions of identity. His work has recently appeared in exhibitions at The Wattis Center for Contemporary Art, Kendall Koppe Gallery, the Moody Center for the Arts, The Museum of Fine Arts in Houston, the New Museum, Sadie Coles HQ, and the Institute of Contemporary Art, Boston. Faught's work has been featured in The New York Times, Artforum, and Art in America, among other journals and publications. Faught is the recipient of the 2009 Seattle Art Museum Betty Bowen Award, the 2011 Louis Comfort Tiffany Foundation grant, the 2012 San Francisco Museum of Modern Art Society for the Encouragement of Contemporary Art Award (SECA), the 2016 Artadia Award, the 2016 Eureka Award from the Fleishhacker Foundation, and an Individual Artist Grant from the San Francisco Arts Commission in 2022.
Create truly meaningful work
Textiles at CCA is one of the preeminent Textiles programs in the United States. Our curriculum combines theory and practice, intellectual engagement, and embodied learning. We offer a rotating suite of courses, and unlike traditional textile design programs, ours is rooted in a fine arts practice with a strong interdisciplinary approach. Students have the freedom to push into the expanded field of textiles, and many incorporate other disciplines in their textile making, including fashion, animation, film, performance, painting, poetry, community engagement, and more.
Exploring diverse cultural traditions
In addition to studio courses, the hallmark of our curriculum is a comprehensive series of courses on textile history and theory. Media history courses such as Fashioning the Social Body and Constructing Identity discuss Indigenous making practices, the concepts of appropriation and authenticity, the role of textiles in industrialization and colonization, and how textiles shape gendered and ethnic identity on the body. Theory courses such as Textilities and Chromophlia investigate the metaphorical meanings of textiles and the contentious histories of color and dye. Many courses also investigate slow practices, make connections to the sources of our materials, and advocate for responsible and sustainable modes of production. View rotating history and theory courses.
The Textiles program is committed to bringing diverse voices and perspectives into the curriculum at all levels. We have hosted artists including Native American basketweavers, Tongan tapa makers, Mien embroiderers, and traditional French-lace makers, among others. Emerging from this commitment, the biennial Textiles Futures series was founded in 2006 to promote cross-cultural and intergenerational dialog geared toward locating and expanding the rhetoric around textile sensibilities and practices.
Investigate ideas through every dimension
Before diving into their chosen major, every undergraduate participates in the First Year Experience. Students explore a wide range of materials and tools over the course of two semesters. Faculty from different disciplines guide studio projects, group critiques, and theoretical discussions, setting students up for success throughout their major coursework.
Our broad curriculum prepares students to make a positive impact in multiple fields. After graduation, our students are ready to pursue careers as interdisciplinary artists, designers, entrepreneurs, activists, and community organizers. They have the skills to work within the industry and push beyond it, successfully expanding narratives about materiality and craft. Some students become designers in textile production, but many more pursue careers as fine artists and achieve international gallery representation.
Potential career paths
Independent artist
Independent designer
Surface designer for industry
Woven designer for industry
Textile historian/cultural anthropologist
Educator
Political activist
Textile students are artists who want the freedom to chart their own conceptual paths. Whether you're interested in activist-inspired work, fiber arts, or experimental modes of design thinking, you'll find the raw materials, inspiring theoretical discussions, and supportive community to achieve your goals. Our program's correlation to painting, printmaking, and sculpture presents you with many opportunities to investigate and expand the capacities of cloth as a tool in a range of fine arts practices.