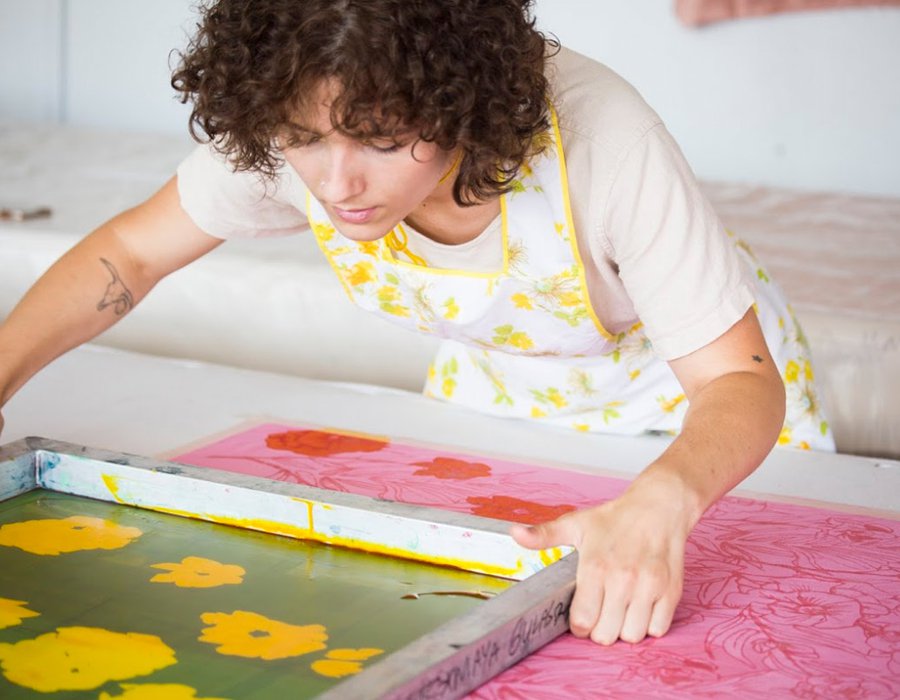 Explore the history and processes of textile production as a way to engage with contemporary art practices, identity politics, labor, and design thinking.
Discover interdisciplinary textile and fiber arts
Textiles is an interdisciplinary fine arts program that introduces students to a vast range of textile construction, such as weaving and soft sculpture, through conceptual and experimental frameworks. Textile thinking—the way we radically discuss and examine the implications of structure, pattern, color, material, and process—is always changing and expanding. Our broad curriculum prepares you to make a positive impact in fields including but not limited to activism, design, education, fine art, and sustainability.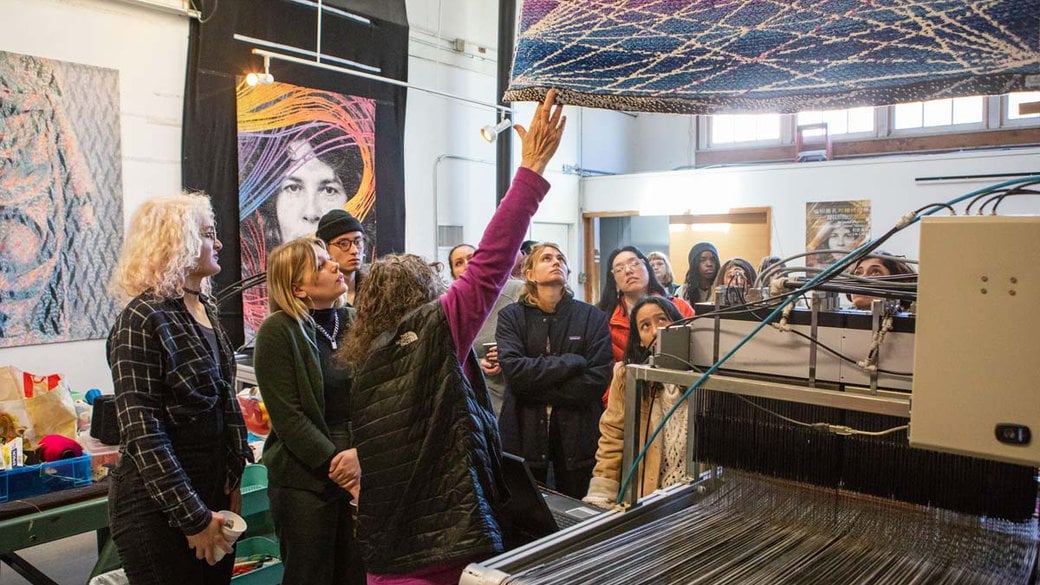 Join an internationally recognized program
Our internationally recognized Textiles program teaches you to think beyond the crafted object. Compared to other programs in the United States, we offer courses that are much more topic-driven, ones that encourage you to investigate the implications of pattern and repetition; explore technology's relationship to hand-on methods, industrialization, and other kinds of textile production; and interrogate systemic forms of oppression. Critical race theory, gender theory, queer theory, and slow-making processes become part of the conversation, informing everything from the questions you ask to the materials you choose to incorporate.
Unlike textile design programs at other schools, ours is rooted in a fine arts practice with a strong relationship to painting and sculpture. Students have the freedom to pursue formal abstraction, personal narrative, public art, and countless other capacities for textile thinking and creation.
One of the oldest aesthetic traditions in the world, textiles is a popular topic of critical inquiry and an exciting contemporary art practice. You'll learn a vast range of planar and linear forms of textile design and construction, including but not limited to weaving, screenprinting, dyeing, stitching, felt-making, knitting, crocheting, surface embellishment, basketry, and soft sculpture techniques. As you develop and refine your conceptual and foundational skills, you'll gain the confidence to experiment with sustainable materials and try your hand at cutting-edge digital processes.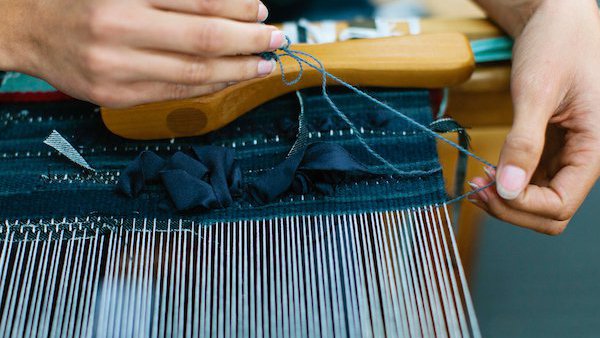 We're one of the few programs in the United States that teaches digital weaving on Jacquard looms for both art-based and commercial applications. You'll meet alumni who use the Jacquard loom as their primary tool through the Lia Cook Jacquard Weaving Residency. Students learn from their experimental work during studio visits, critiques, and public lectures and demonstrations.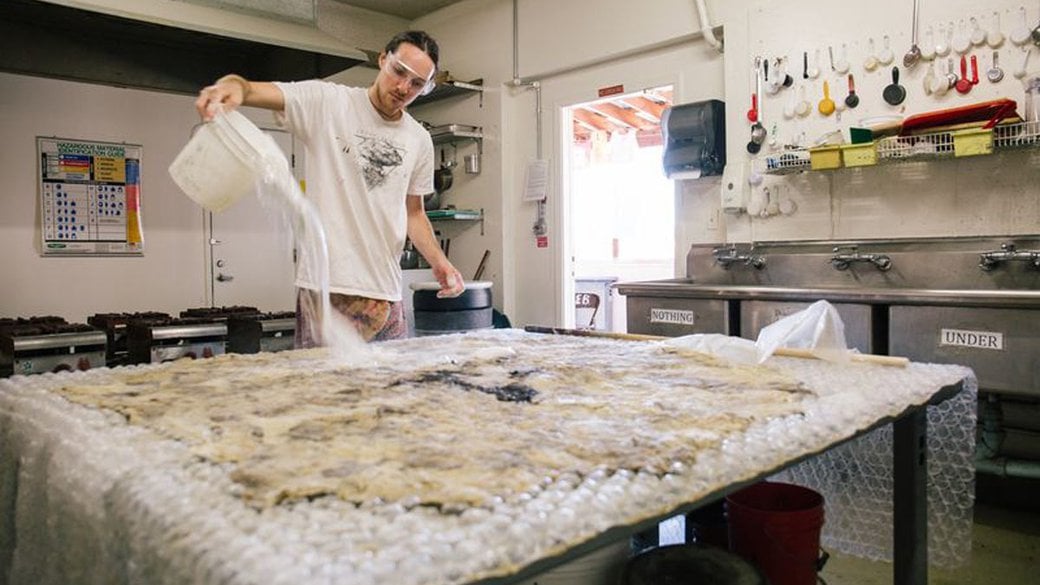 Exploring diverse cultural traditions
Each year, the Textiles program hosts a range of events and lectures, including our Textile Futures series, which introduces you to traditional textile practitioners. This series helps us explore how artists around the world—from Tibetan rug weavers to Haitian Vodou flag makers and priests—work to preserve culturally significant practices within the landscape of modern textile manufacturing.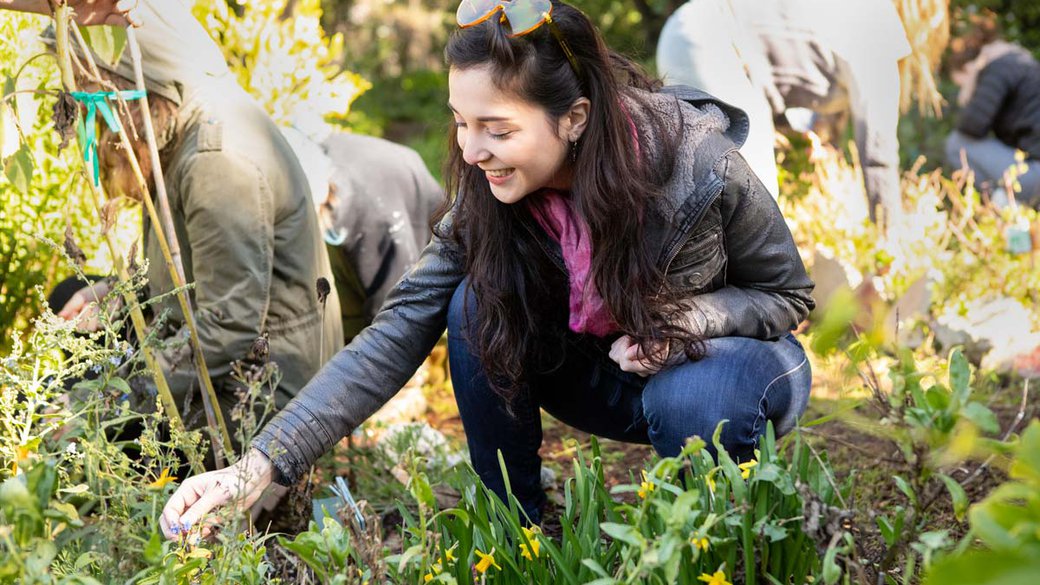 Integrating slow-textiles techniques
The program's Dye Garden, an important part of our Soil to Studio course, is the site of many community gatherings, including a campus-wide indigo-dyeing event. We use the garden to cultivate and harvest plants for fabrics and dyes and enrich our conversations around responsible modes of production and sustainability.
Studios outfitted with a range of equipment
Two computerized Jacquard TC-2 looms
AVL 24-harness computer-controlled dobby loom
Macomber 32-harness computer-operated loom
30 floor looms
Spinning wheels
Print Studio with a 33-foot print table for large-scale projects
Large-format exposure unit for screenprinting
Industrial serger
Vacuum-forming machine
Industrial and home-sewing machines
Light tables
Our internationally renowned faculty have diverse studio practices. They guide students through contemporary discourse and help them develop a thoughtful, nuanced creative practice. Faculty also have extensive experience combining traditional spinning and knitting with interdisciplinary strategies and digital technology.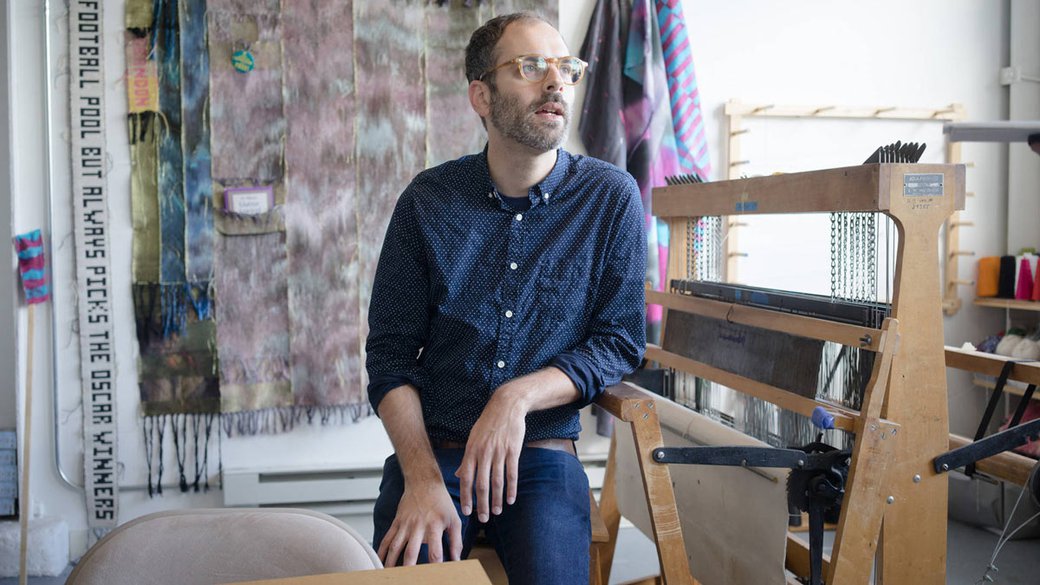 Chair Josh Faught combines textiles and fiber with found cultural objects to create highly ornamental works that weave together personal and social narratives exploring the history of the queer body. He's exhibited in numerous venues internationally and was recently recognized as a finalist for the 2018 Burke Prize. His work has been reviewed by numerous publications, including Artforum, The New York Times, and the New Yorker.
Every undergraduate student participates in the First Year Core program, an opportunity to explore a wide range of materials and tools. Faculty from many different disciplines guide studio projects, group critiques, and discussions on foundational theory to help set students up for success.
After graduation, our students are ready to pursue careers as interdisciplinary artists, designers, activists and community organizers, writers, and entrepreneurs. They have the skills to work within the industry and push beyond it, successfully expanding narratives about materiality and craft. Some students become designers in textile production, but many more pursue careers as fine artists and achieve international gallery representation.
Potential career paths
Independent artist
Independent designer
Surface designer for industry
Woven/knit designer for industry
Textile producer
Textile historian/cultural anthropologist
Political activist
Designer focused on permaculture, slow fashion, and sustainability
Educator
Textile students are artists who want the freedom to chart their own conceptual paths. Whether you're interested in activist-inspired work, fiber arts, or experimental modes of design thinking, you'll find the raw materials, inspiring theoretical discussions, and supportive community to achieve your goals. Our program's correlation to painting, printmaking, and sculpture presents you with many opportunities to investigate and expand the capacities of cloth as a tool in a range of fine arts practices.