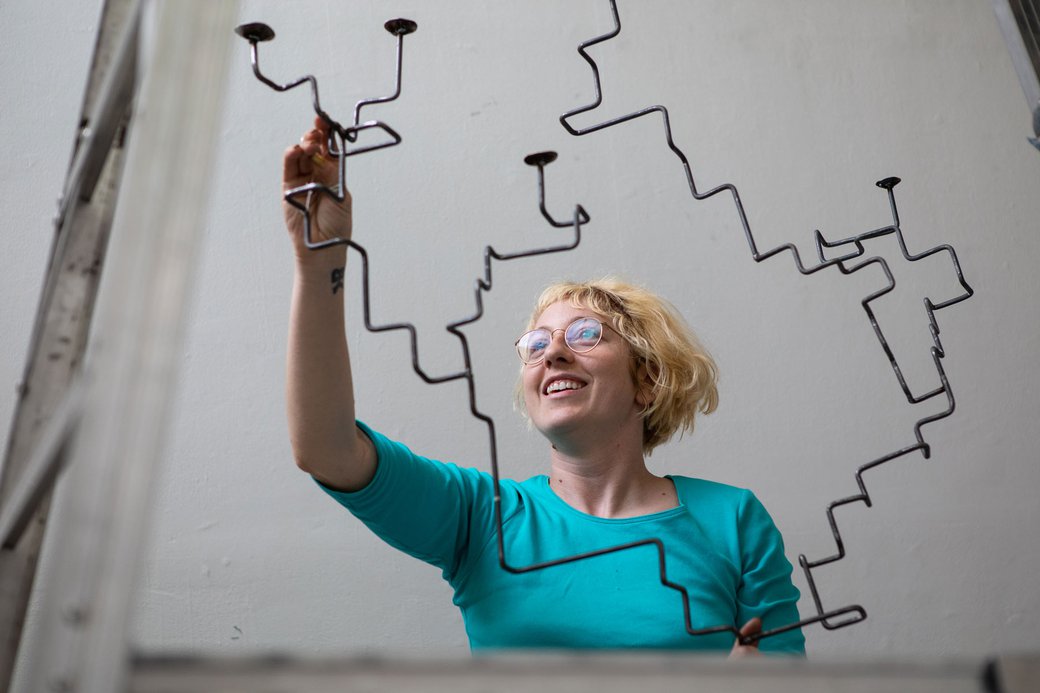 Your first year at CCA will immerse you in artmaking and thinking. Living and learning among a community of artists, you'll be challenged and nurtured by your coursework, faculty, and peers. Friendships and future networks will blossom out of shared experience. As you collect and combine theoretical knowledge with contemporary practices, critique will become second nature, and experimentation will fuel new discoveries. You'll expand not only your skills, craft, and community, but also your purpose, your understanding, and your relationship to yourself as an artist.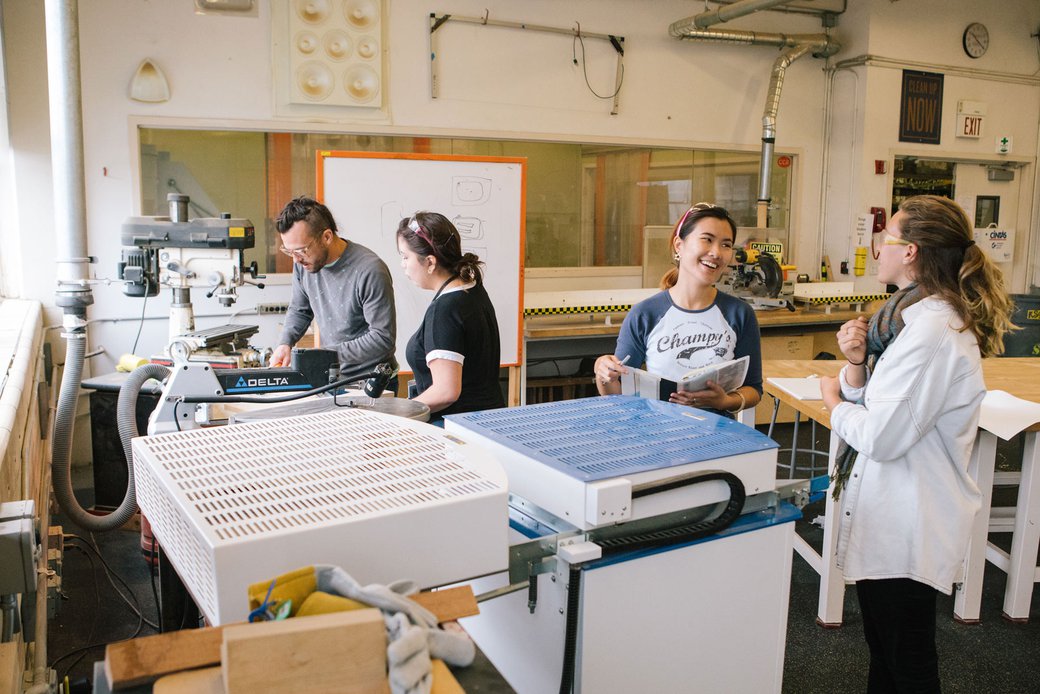 Our various studios, shops, and labs are spaces to develop core studio skills in drawing, 2D, 3D, and 4D (interactive and time-based) media.. You'll have access to a wide range of flexible making spaces and specialized facilities for working with wood and plaster, a computer lab, tool room, project storage, and critique space.
Small classes, big impact
Our student to faculty ratio is eight to one. From your first day at CCA, you'll be immersed in a supportive culture of constructive feedback and critique, working with faculty who are experts in their disciplines and accomplished educators, academics, practitioners, and researchers. They have the flexibility and resources to work with individual students through the development, reinvention, and fine-tuning of specialized skills.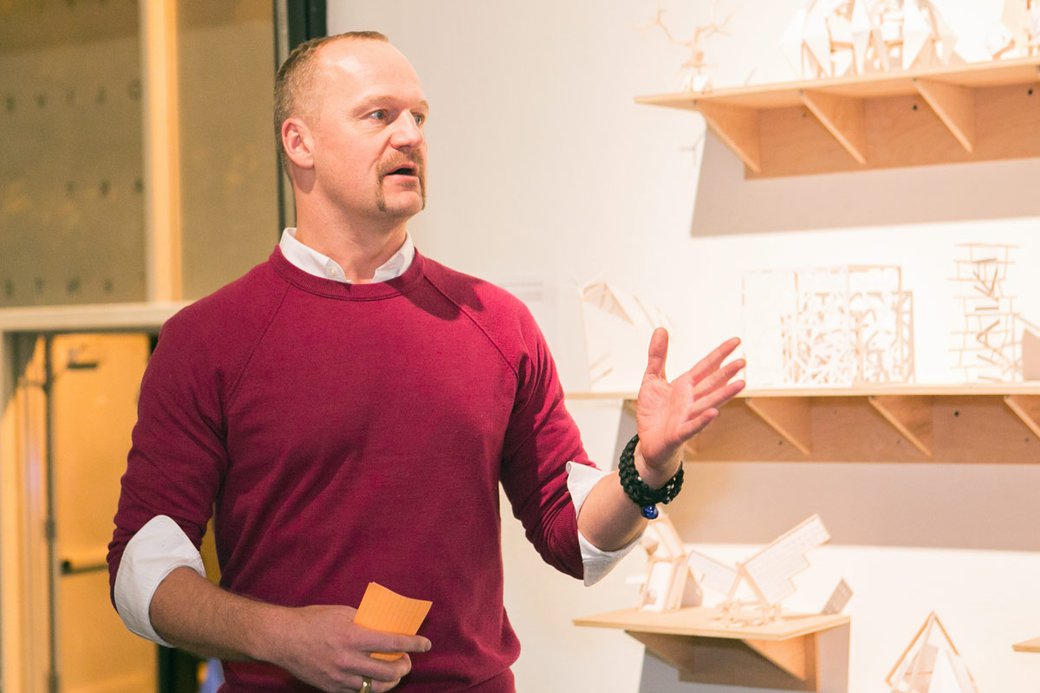 Meet the First Year Core Studio Program leadership
Erik Scollon is a San Francisco-based artist and writer. He challenges the histories and traditions of ceramics through investigations of taste, class, gender, and queerness. A keen collaborator, Scollon has helped create the artist-run publication Color&Color and co-founded The Brick Factory, a ceramics performance collective. His work has been in craft fairs, design blogs, galleries, museums, and gay biker bars. Scollon is currently represented by the Romer Young Gallery in San Francisco.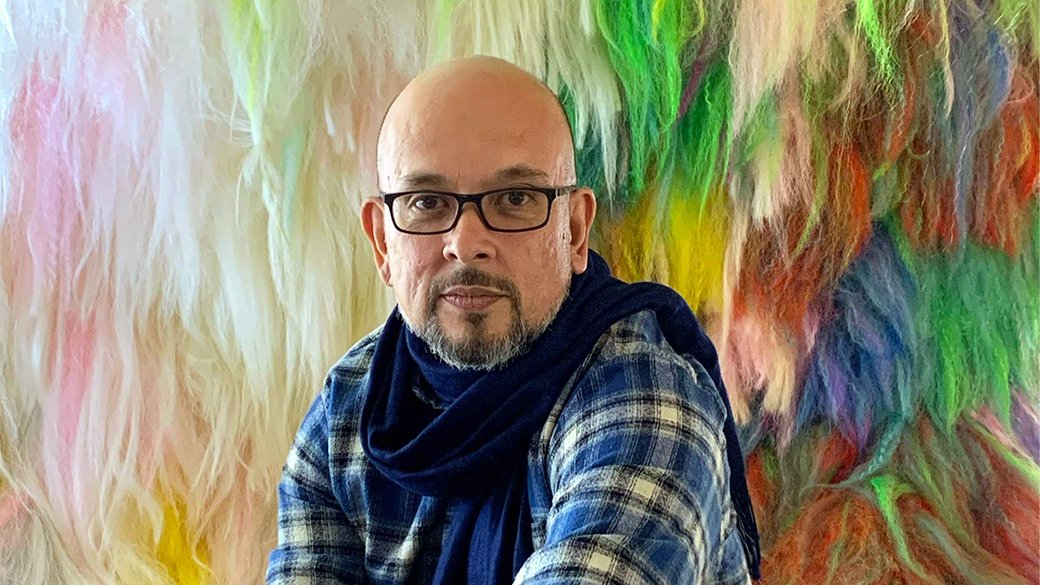 Assistant Chair Modesto Covarrubias is an artist whose solo studio practice investigates the duplicity of masculinity, the inclination and desire for nostalgia, and the strength in staying vulnerable by employing a broad range of media including drawing, photography, installation, printmaking, textiles, and performance. Collaborations include being part of a studio-based duo, a collective immersed in social practice community engagement, and a curatorial duo programming work for festivals and small performing arts venues. He is an arts advocate and has served on nonprofit boards and as a commissioner of the City of Berkeley's Civic Arts Commission. His work has been exhibited at the San Jose Institute of Contemporary Art, Oakland International Airport, The Center for Contemporary Arts in Santa Fe, New Mexico, Children's Museum of the Arts in New York, and many other venues.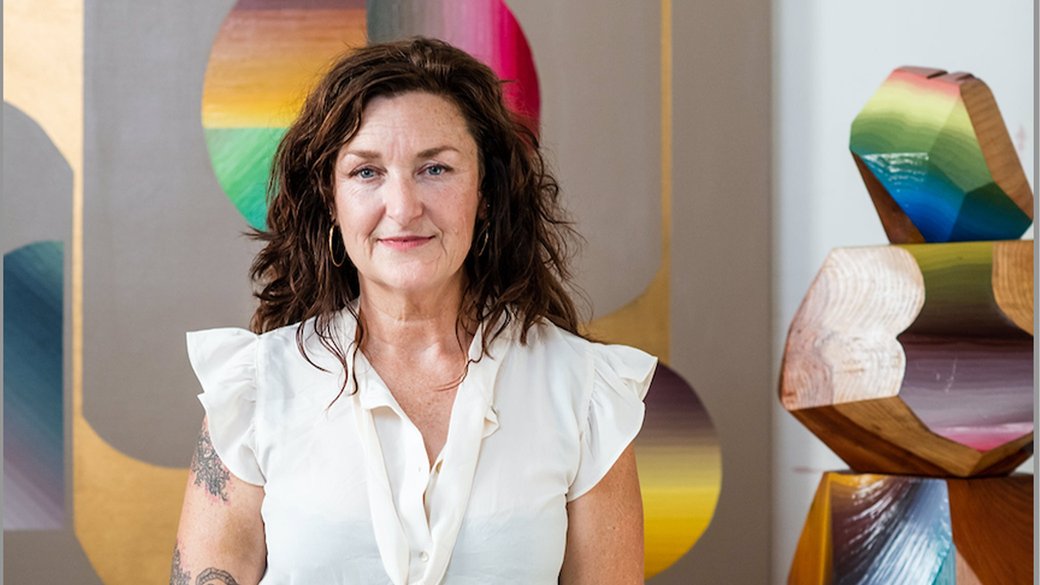 Assistant Chair Victoria Wagner is a visual artist whose practice has been centered on an ever-evolving environmental concern, material curiosity and focused stewardship of the land for over 20 years. Her work has been described as psychedelic and color-centered; however, Wagner describes her practice as having more to do with repair, recognition, story and kinship with the natural world. Shortly after graduating from Mills College in Oakland in 2001, Wagner expanded her painting practice to include wood collected from downed trees around her forest home. Witnessing how time was changing the canopy around her home, Wagner developed an awareness of the life-force of the trees and began to evolve her craft to include the tools of woodworking and forest management. Wagner explores the embedded narratives and histories of lives (of human, plants, animals, and time) that remain altered by aggravated climate shifts.
Her work has been shown and collected nationally and internationally. She is represented by Maybaum Gallery in San Francisco.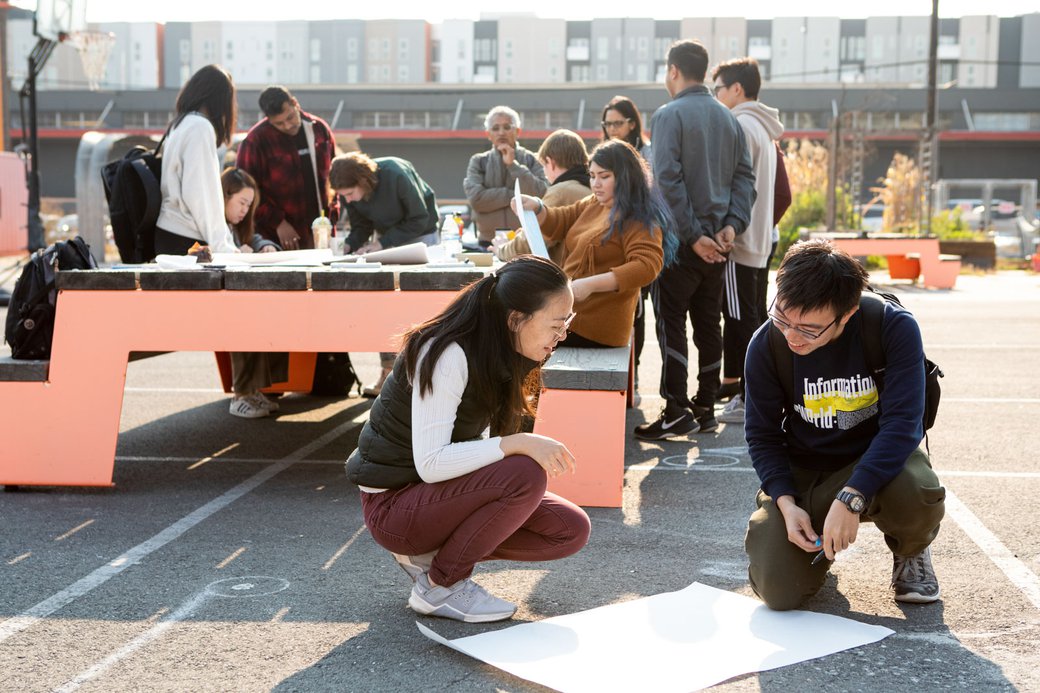 Challenge yourself creatively and intellectually
To begin your journey through our core curriculum, you'll spend your first two semesters at CCA exploring different approaches to creative practices while building the skills necessary for success in our undergraduate programs. These semesters comprise your foundational first-year experience.
You'll learn not only how to make things, but how to think through the making of things. This is your time to discover your authentic way of working within a supportive community. Faculty are here for you every step of the way, offering one-on-one guidance and helping you define a path of study that reflects your interests. And you'll have the opportunity to take electives in your area of interest beginning on day one.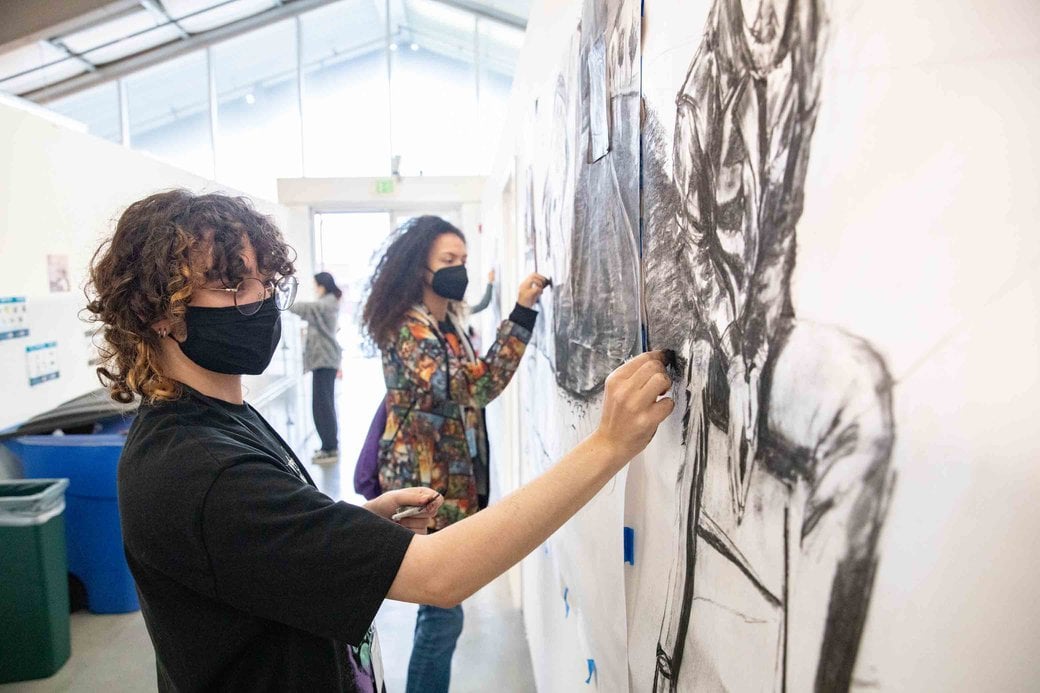 First Year Core Curriculum
Your first year at CCA emphasizes the exploration of ideas through drawing, 2D, 3D, and 4D (time-based and interactive) studio work. You'll also take core courses in the humanities and sciences and choose studio electives in your areas of particular interest. Together, these First Year Core courses will help you develop visual literacy, work ethic, critical analysis, and communication skills alongside a growing knowledge of craftmaking capabilities.
With hands-on support and mentorship from faculty and studio managers, you'll learn to collaborate, research, and provide constructive critique. Once you begin coursework in your chosen major, you'll build upon these foundational skills to refine your processes of inquiry and techniques.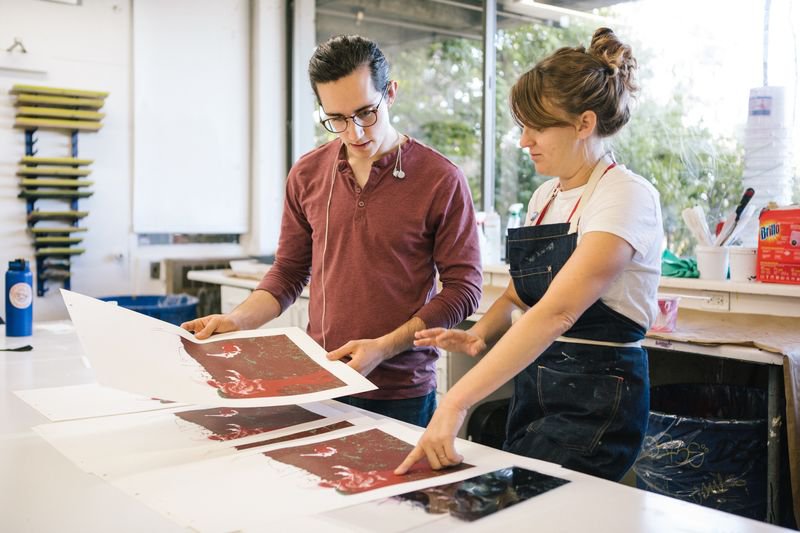 In addition to core studio requirements, your first-year curriculum will include courses in visual studies, critical studies, and writing. Introduction to Art and Modern Art courses provide a foundation in the history of art, architecture, and design in diverse world cultures from prehistory to the present. You'll choose from courses in critical studies that encompass cultural history, social science, philosophy, sciences, mathematics, and more. You'll become prepared for college-level writing, reading, and discussion as you explore language as a personally expressive, creative, and imaginative medium. And you'll take electives that allow you to begin exploring your passions in the studio beginning your very first semester.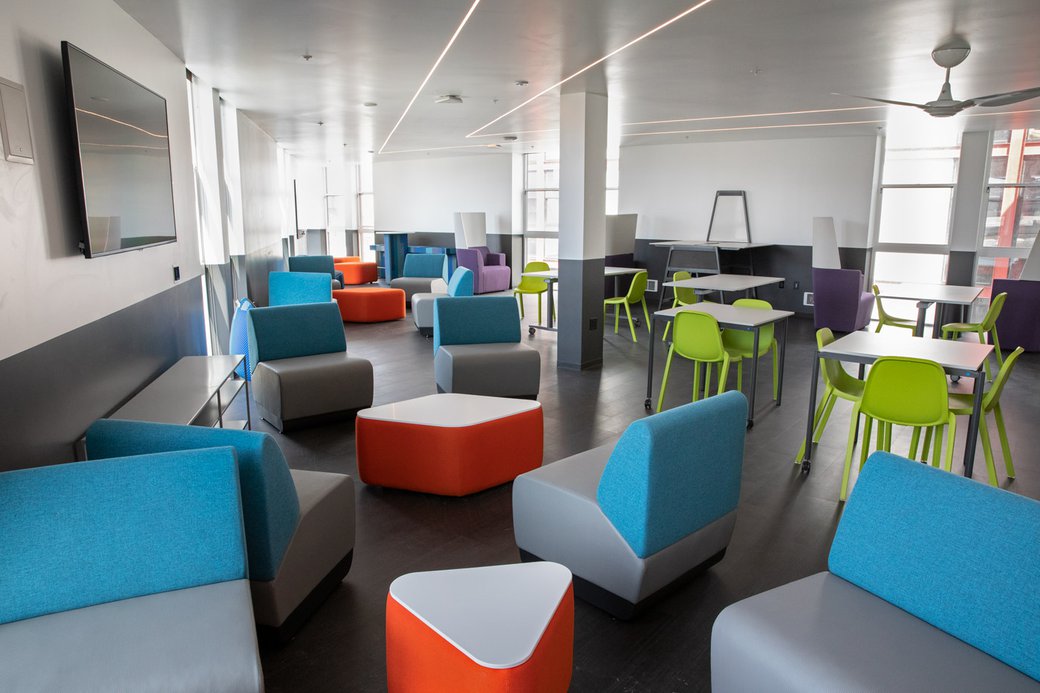 Find your community
As a CCA student, you'll live on campus for your first two years, where you'll be steps away from your studios and classrooms. Live, dine, study, work, and build community in the heart of San Francisco, with the excitement of the city to explore just outside your door. First-year students live in Founders Hall, a brand-new student residence that opened in fall 2020. Modern rooms, spacious common areas, 24-hour security, and plenty of amenities—including a full dining hall and late-night convenience store—will help you discover a built-in community in your new home away from home. Our residential curriculum is designed to connect living and learning, so you'll feel inspired and supported both inside the classroom and out.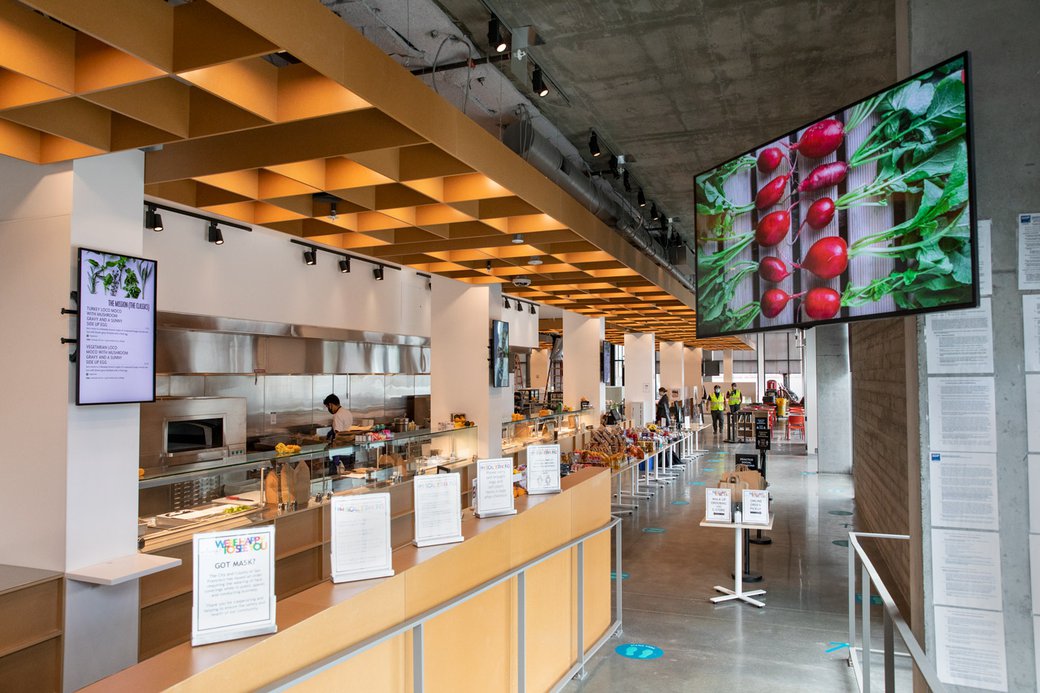 Dining for all tastes at Makers Cafe
You'll have plenty of dining options with a declining-balance meal plan at Makers Cafe, the new, 7,000 square-foot dining hall on the first floor of Founders Hall. Designed to satisfy the wide-ranging needs of our diverse community, the cafe features seasonal menu and daily specials made with local and organic ingredients when possible, made-to-order hot and cold items, and fresh coffee and espresso from a full-service counter. An adjacent convenience store will take care of your late-night cravings.