California College of the Arts faculty explore art and design pathways within their respective areas of expertise. Our renowned educators and practitioners not only inspire our students to take creative risks, but they are also simultaneously pushing the boundaries within their own disciplines. Their exceptional talent at uniquely testing the limits of what's possible is recognized year round. This spring we congratulate faculty who have earned impressive national awards and fellowships across their fields.
Our first shining example is Assistant Professor of Film Alison O'Daniel's recent award from the US Artists Disability Futures Fellowships by the Ford Foundation and the Mellon Foundation, an initiative aimed at increasing the visibility of disabled creative practitioners across disciplines and geography to elevate their voices individually and collectively.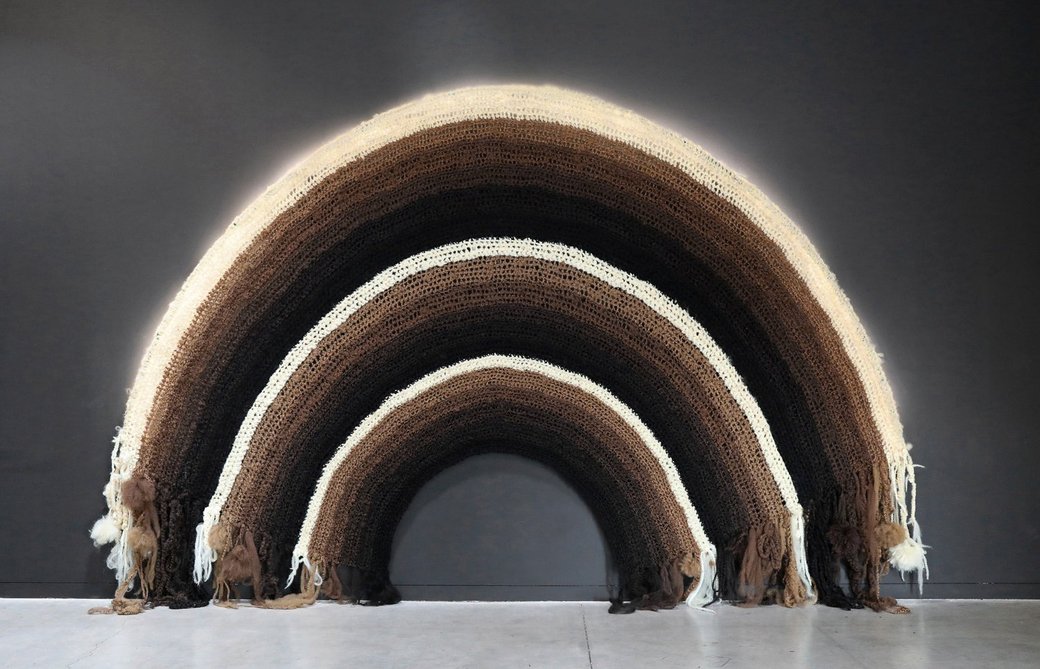 Also creating profound cross-disciplinary connections is Associate Professor of Textiles Angela Hennessy (BFA Jewelry/Metal Arts 2001, MFA Textiles 2005) who describes her practice as "[examining] mythologies of blackness embedded in linguistic metaphors of color and cloth." Her recognition as a 2023 Fleishhacker Foundation Eureka Fellow stems from her use of a spectrum of color and other phenomena of light to make visible objects that have become habituated in our built environments.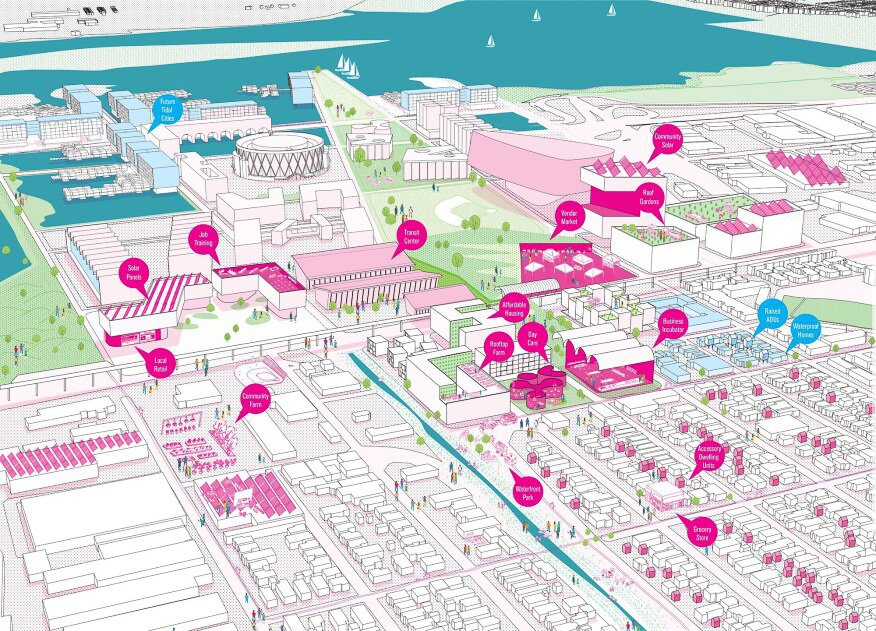 Assistant Professor of Architecture Janette Kim was named a 2023 Emerging Voice by the Architectural League of New York. This award showcases architecture's ability to work across the various scales of the built environment to help build spaces for community. Janette Kim promotes equitable design protocols and creates multimedia decision-making tools to help translate between architecture and its stakeholders.
Three different CCA faculty members—Margaret Ikeda, Evan Jones, and Neeraj Bhatia—won the Association of Collegiate Schools of Architecture (ACSA) 2023 Architectural Education Awards. This recognizes educators who inspire and challenge students, contribute to the profession's knowledge base, and extend their work beyond the borders of academia into practice and the public sector.
Architecture faculty Margaret Ikeda and Evan Jones won a Collaborative Practice Award for the project Environmental Justice at Bayview-Hunters Point. This award denotes a commitment to community partnerships in which faculty, students, and neighborhood citizens are valued equally and aim to address issues of social injustice through design.
Also recognized by ACSA, Associate Professor of Architecture Neeraj Bhatia received the 2023 Architectural Education Faculty Design Award Honorable Mention for the project The Bronzeville Action Coalition: A Model for a Distributed Urban Commons.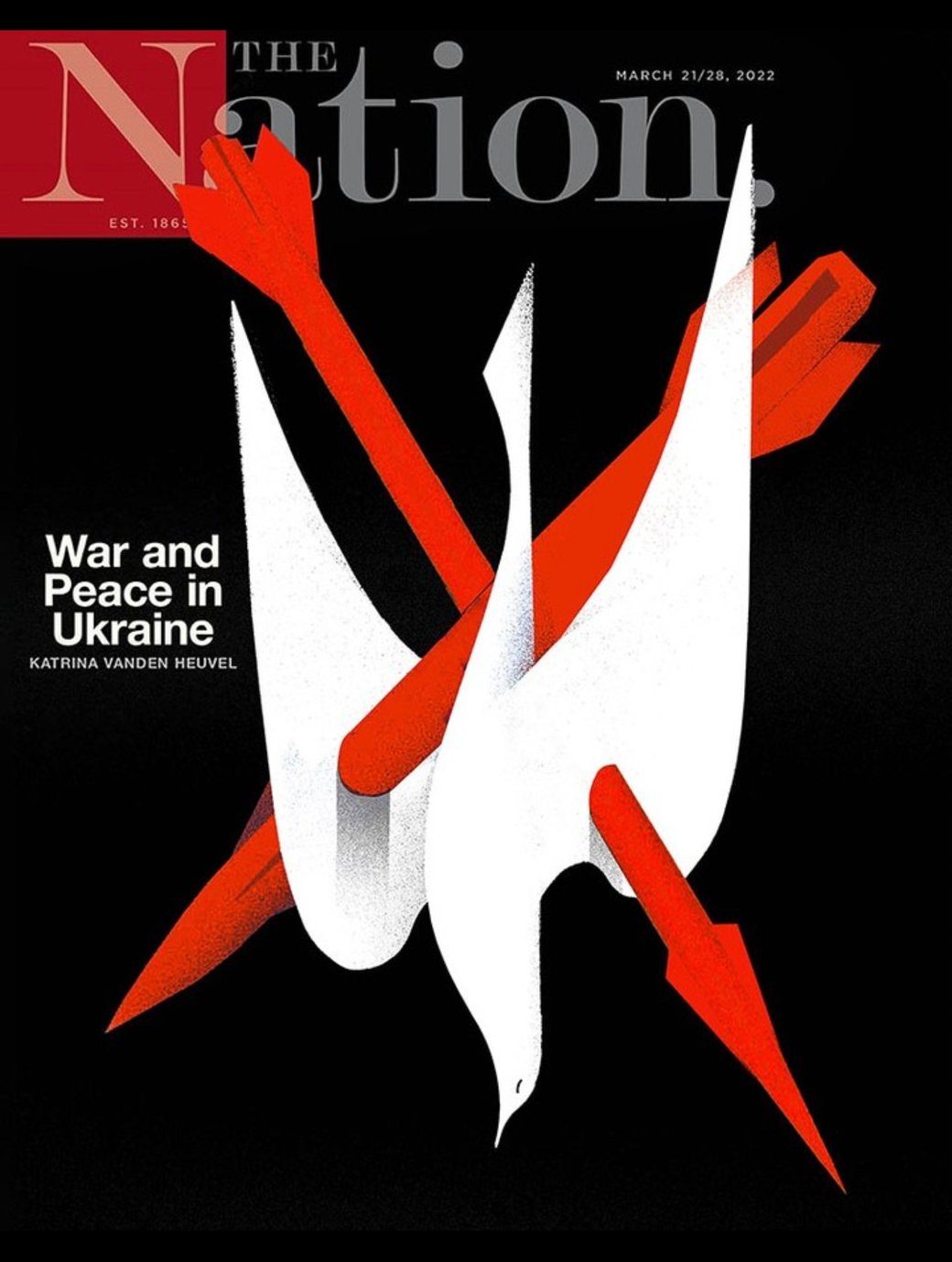 Illustration faculty Brian Stauffer was awarded the illustration industry's top honor of the Hamilton King Award. Presented annually for the best work in the Annual Exhibition executed by a member of the Society of Illustrators, it is considered the "equivalent of a best motion picture Oscar," according to CCA Chair of Illustration Michael Wertz. Brian Stauffer won for his powerful cover of The Nation magazine, an image about war and peace in Ukraine.
MFA Writing faculty Tricia Low won a highly prestigious "Wild Futures: Art, Culture, Impact" award from Creative Capital. These awards are designed at funding the creation of experimental, risk-taking projects that push boundaries formally and thematically, venturing into wild, out-there, never-before-seen concepts, and future universes real or imagined.
Associate Professor of History of Art and Visual Culture Việt Lê's recent book Return Engagements: Contemporary Art's Traumas of Modernity and History in Sài Gòn and Phnom Penh won the Media, Performance, and Visual Studies book award from the Association for Asian American Studies.
MFA Writing faculty member Denise Newman was awarded the prestigious National Endowment for the Arts Literature Translation Fellowship to support the translation of Natalja's Stories, a novella by Inger Christensen, into English. The National Endowment for the Arts strives to support the knowledge, skill, and artistry it takes to translate literature from other languages into English.
Critical Studies faculty member Lydia Nakashima Degarrod was awarded a fellowship at the Women's International Study Center in Santa Fe, New Mexico, for fall 2023. During her residency, she will create an interdisciplinary project and installation on view, spring 2024, that examines three forms of displacements: Japanese Americans during World War II and the flora and fauna of the areas of incarceration.
Incoming fall 2023 Animation faculty member Heesoo Kwon was named a 2025 Fleishhacker Eureka Fellow. Kwon was a finalist for the Queer Art Prize for Recent Works in 2021 and the SFMOMA SECA Award in 2022. She is a recipient of a Hewlett 50 Arts Commission for media arts in 2022 in collaboration with the Chinese Culture Center of San Francisco.
Associate Professor and Chair of Printmedia Michelle Murillo was awarded a National Association of Latino Arts and Cultures (NALAC) Fellowship and heads to Capitol Hill to meet with senators and elected officials to advocate for arts education and funding, as well as meeting with staff from the National Endowment for the Arts (NEA) and the National Archives.
And Associate Professor in First Year Core Studio Carol Elkovich was selected by the U.S. Department of State as a Fulbright U.S. Scholar for 2023–24 for the United Kingdom. Fulbright Scholar Awards are prestigious and competitive fellowships that provide unique opportunities for scholars to teach and conduct research abroad.
As reflected in the multiple prominent awards and fellowships given to CCA faculty, their abilities to test limits also inspires our students and the public to immerse themselves within the various art forms, accessing new ways of seeing what's possible.
Published on April 18, 2023