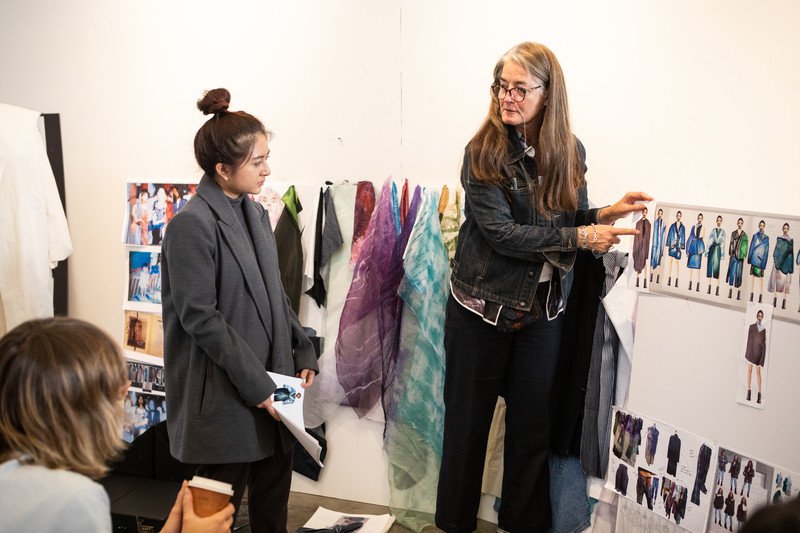 Renowned educators and practitioners
At CCA, our 100 full-time and 400 part-time faculty are accomplished educators, academics, practitioners, and researchers. Our faculty's breadth and depth of expertise inspires students to take creative risks in the pursuit of purposeful work. On top of that, our annual visiting artists, critics, designers, writers, and scholars bring diverse viewpoints and professional experiences to the conversation.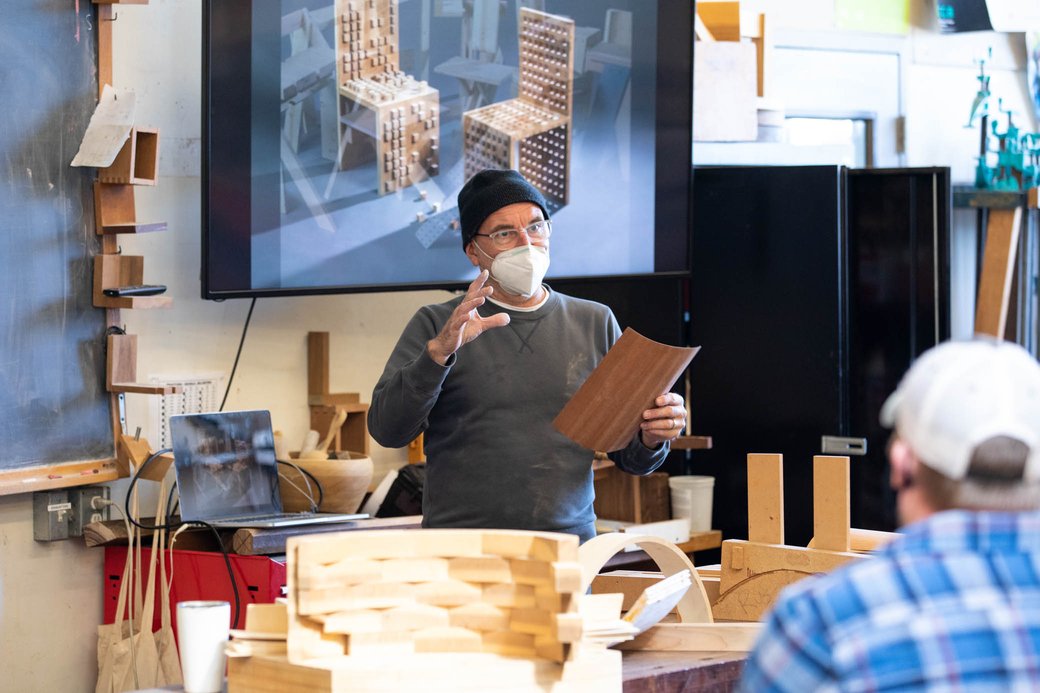 Small classes for maximum mentorship
Our student to faculty ratio is seven to one. Faculty have the flexibility and resources to work with individual students through the development, reinvention, and fine-tuning of specialized skills. Faculty also drive our supportive critique culture—beginning on day one for every student—by modeling constructive feedback and inviting outside practitioners to public critiques and performances.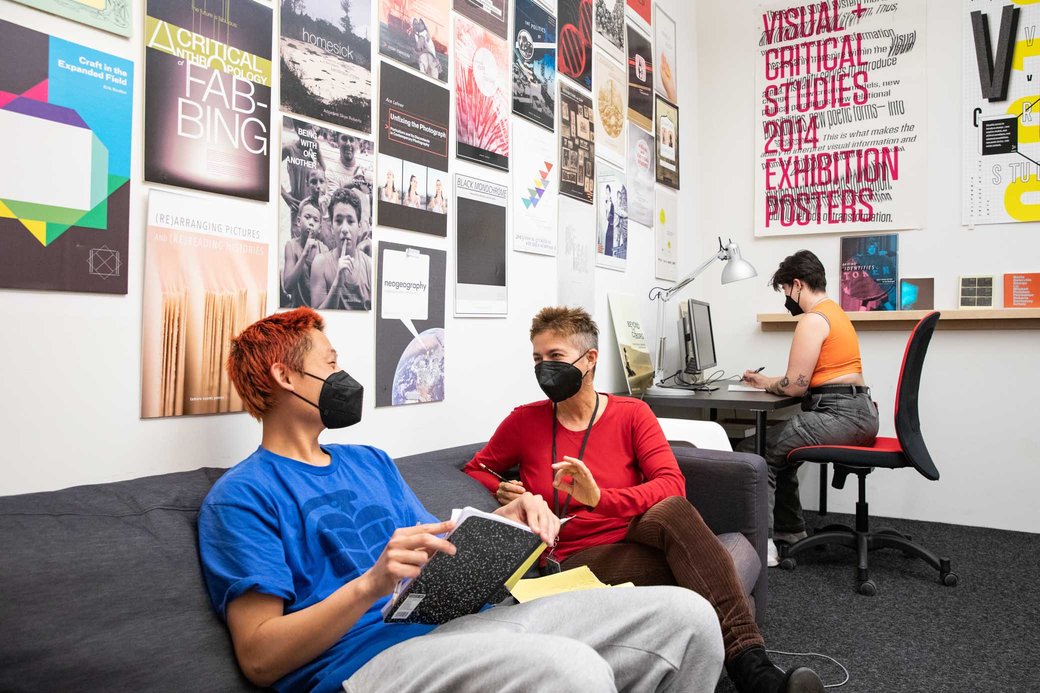 Leading by example
Diversity and inclusivity are integral to the student experience, and we strive to hire faculty who reflect our diverse world. CCA has one of the most diverse faculty cohorts of all AICAD schools. We represent the highest percentage of full-time faculty of color and one of the higher percentages of women faculty than any AICAD school in our peer group.
To help our students develop and hone cultural literacy skills, we introduce them to a range of perspectives and global practices in required Critical Ethnic Studies courses. Students learn to apply critical thinking and studio skills to real-world challenges, positioning marginalized voices at the center of discourse and deconstructing systems of privilege. In addition to these required courses, CCA's broad curriculum challenges students to investigate racial and ethnic, gender, sexual, and socioeconomic inequalities.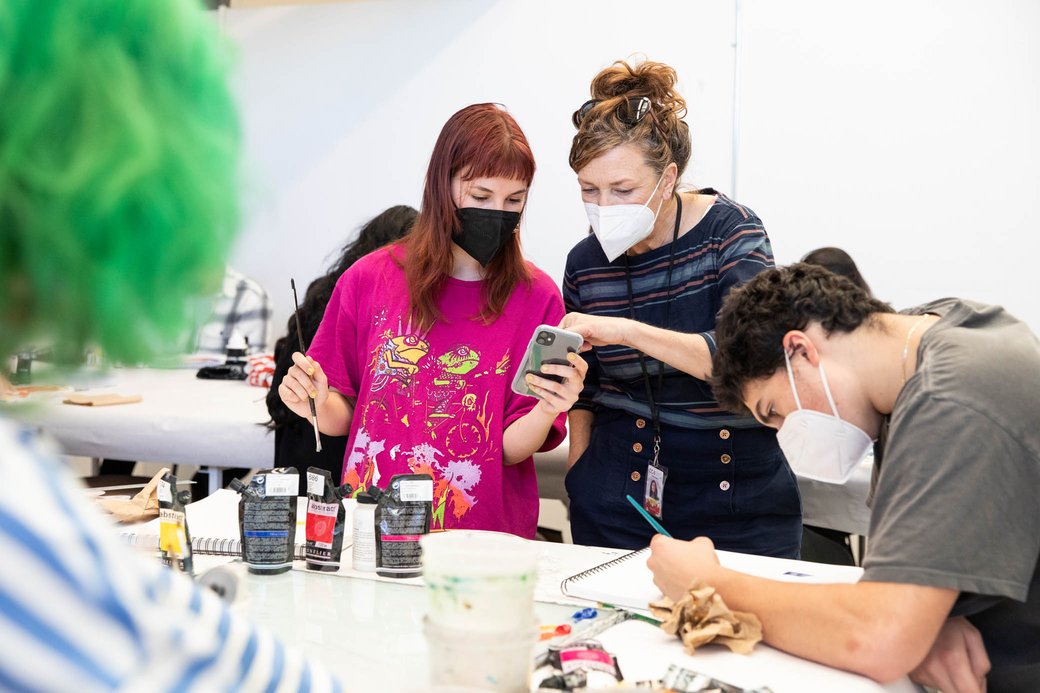 Teaching excellence
We support our faculty and academic staff in their efforts to provide every student with life-changing experiences and techniques for the critical study of art and design. Faculty, program chairs, instructional support experts, and our Student Affairs staff work closely together to pilot groundbreaking initiatives and enhance student learning in our classrooms and across studios and labs. Our Faculty Senate is responsible for providing recommendations about collegewide initiatives or changes that affect academic programs to the president or provost. Learn more about the administration and our resources for teaching excellence below.
Faculty Handbook
You can refer to our comprehensive handbook for information on CCA's academic structure, governance, policies, ranked faculty, and more.
Explore CCA's core disciplines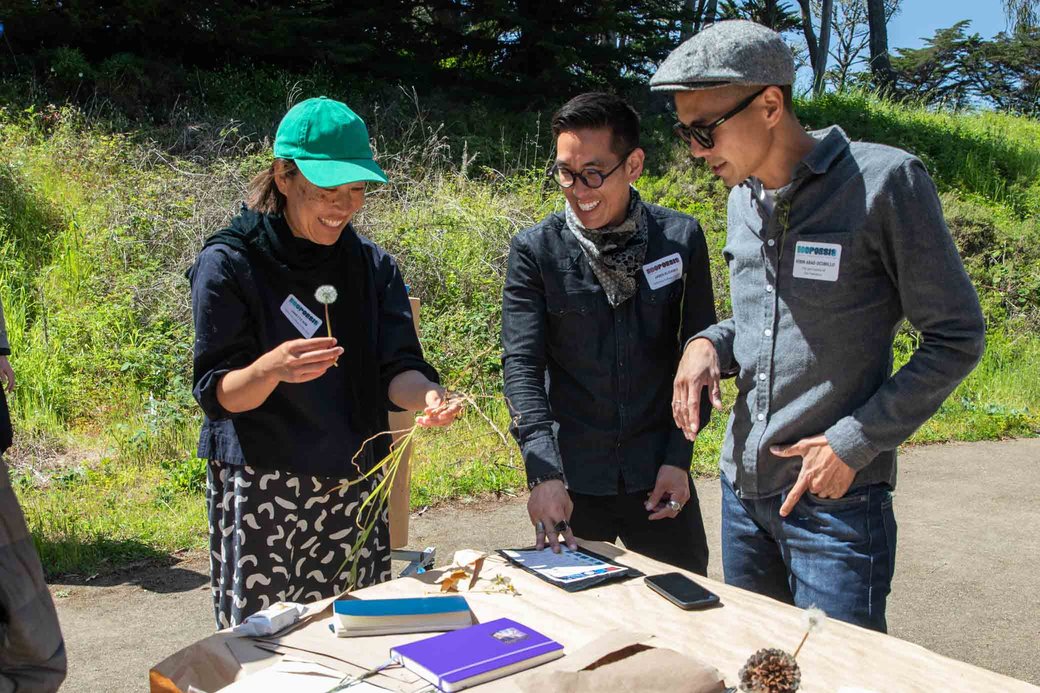 Empowering students to shape culture
We seek candidates who can cultivate an equitable scholarly environment and curriculum for an increasingly international student body and a large demographic of first-generation college students at the undergraduate level.