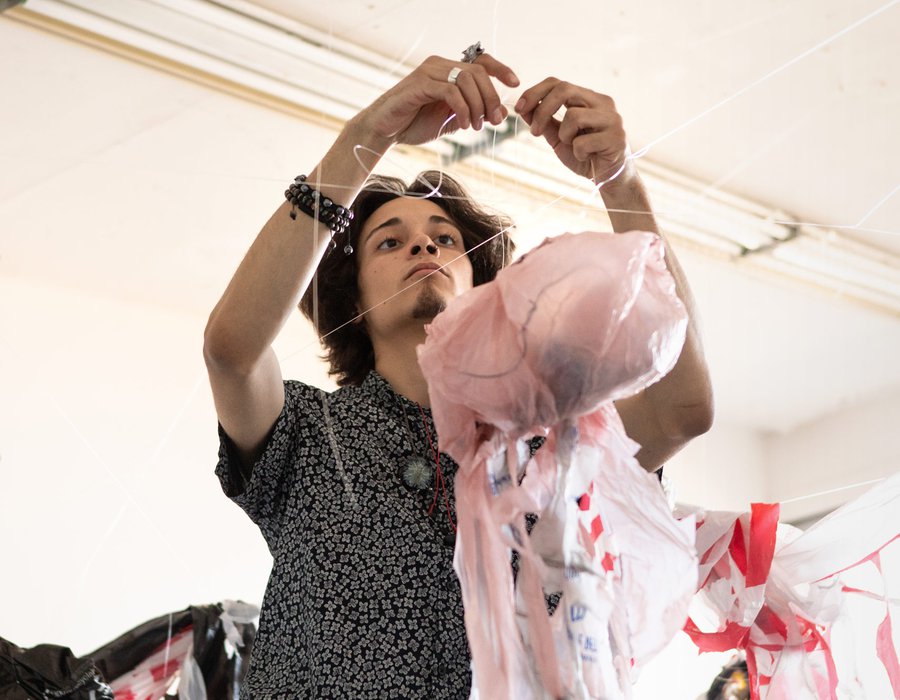 Learn to make sculpture at any scale, in every material imaginable, from nationally renowned artists.
Sculpture at CCA includes many disciplines and viewpoints. You'll work with a range of complex materials as you study the medium's role throughout history and contemporary culture. Compared to traditional fine arts programs, we're much more experimental. From performance and installation to video and social practice, you'll have the chance to try everything.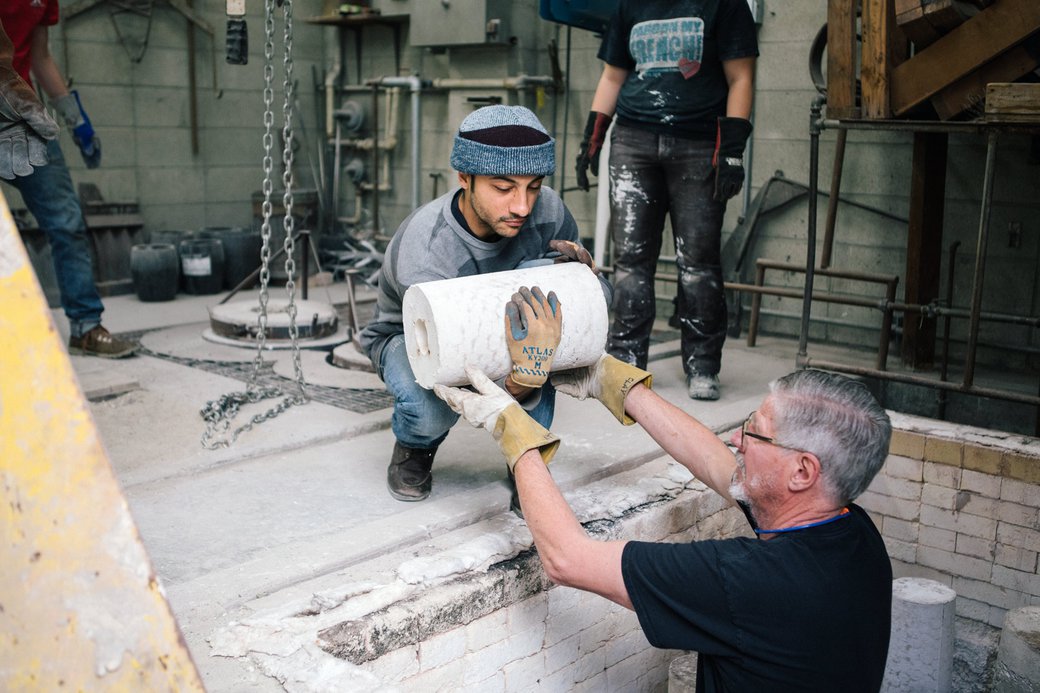 Join an inspiring fine arts community
Positioned within a top art and design college, the Sculpture program gives you access to incredible resources and tools for interdisciplinary work. You'll learn to incorporate painting, photography, textiles, and more into your projects. Cutting-edge fabrication tools and traditional craft-based methods inform your creative process, while a dedicated Maker's Library helps you explore new possibilities in aluminum, ceramics, clay, metal, and plaster.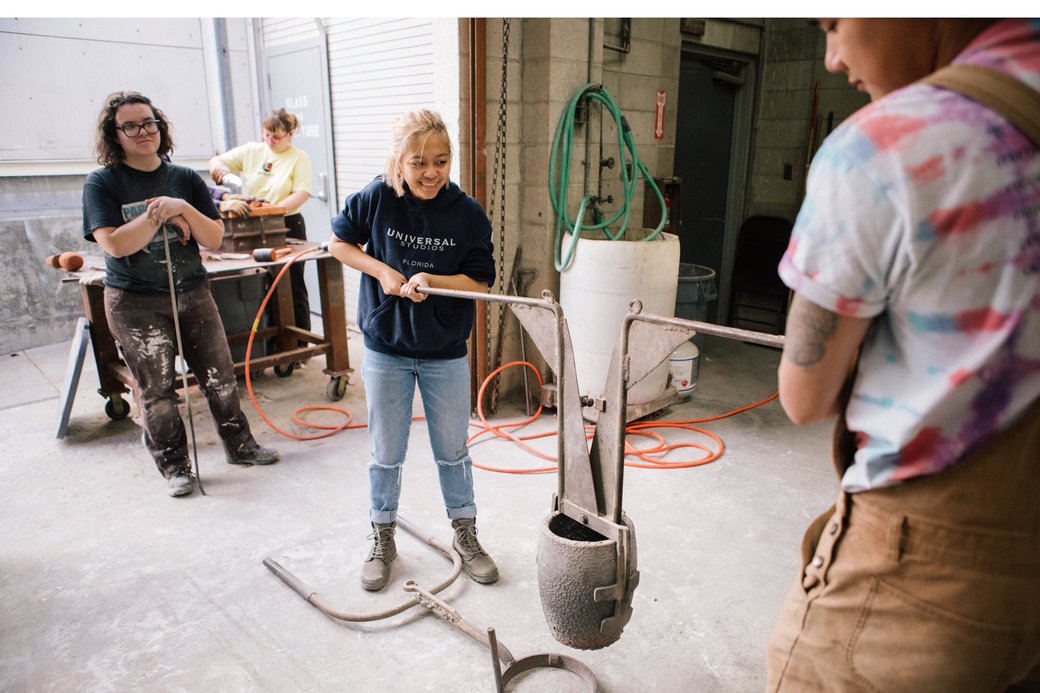 Cast in bronze and prototype with CAD software
Our unique curriculum emphasizes craft, critical thinking, visual and cultural literacy, collaboration, and social responsibility. You'll learn that research and conceptualization are just as important as choosing the right materials and fabrication tools. Our facilities include ceramics studios, metal shop, woodworking shop, and model-making studio, help you work with every material imaginable.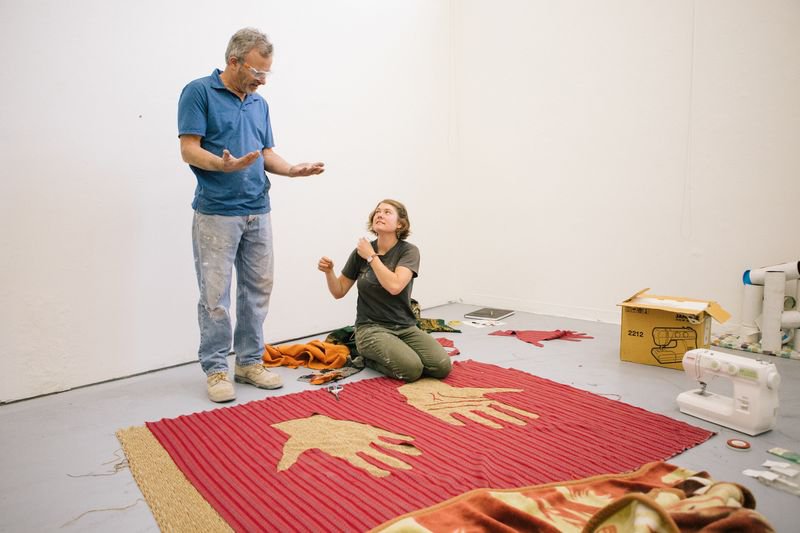 Open studio electives, designed to give you the freedom to explore other disciplines, blur the lines between craft and fine art. You can experiment with 3D rapid prototyping, kinetic work in high-end computer labs, or even performance. Whether you're planning for graduate school or your own small business, you'll master the technical skills needed for a professional practice.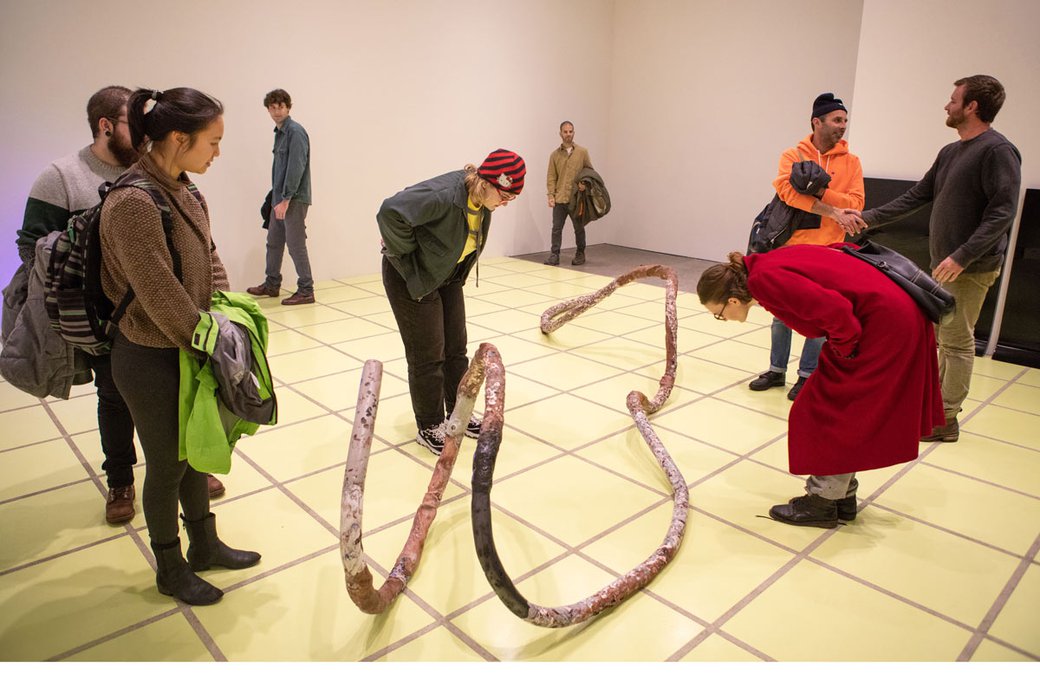 Showcase your art in the Bay Area
You'll have many opportunities to exhibit at CCA. We encourage everyone to organize solo and group shows, using our flexible installation spaces and dedicated student gallery. You'll also make important connections with visiting artists and meet practitioners at nearby arts institutions, such as the Headlands Center for the Arts and Minnesota Street Project. These relationships can help you land assistantships and research roles right after graduation.
Industry-standard tools and equipment
Foundry for bronze, aluminum, iron, and pewter
Furnaces and burnout kilns
Overhead swivel crane
Wax-working stations
Sandblaster
Welding equipment
Plasma torch
Band and chop saws
Drill press
Lathe and milling machines
Manual slip roll for bending steel
Sheet metal brake
Free or low-cost scrap metal, sanding discs, and waxes
Woodworking equipment (hand and power tools)
Mold-making materials
Vacuum-forming machine
Industrial sewing machine
Our faculty include acclaimed artists who frequently exhibit nationally and internationally. They combine skills in craft, fine arts, and design to address pressing social and political issues. Ambitious risk-takers, they push the boundaries of the medium to create original, context-driven practices. You'll work with them one-on-one to strengthen your critical analysis skills and formal craft competencies.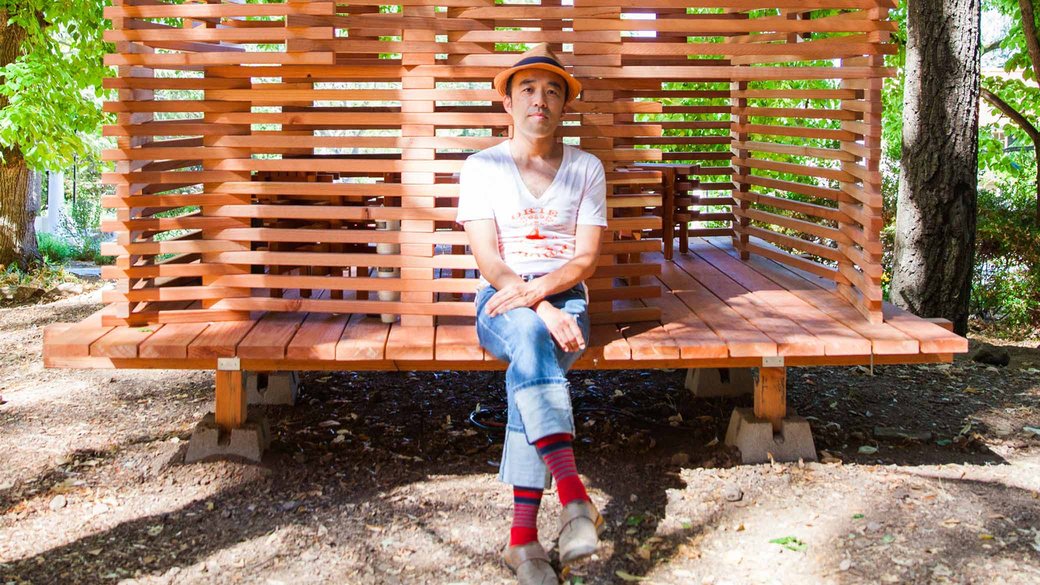 Chair Taro Hattori creates socially engaged installations that bridge "we" and "they," the inside and the outside, through creative and generative actions such as singing and conversing. Hattori often focuses on personal and social challenges such as refugee experiences in the United States. Hattori's work often incorporates music and conversations to balance social conflicts and harmonies, transform and explore human desire, and vulnerability and connections. Hattori has been a recent recipient of a grant from Creative Work Fund, Phyllis C Wattis Foundation, California Arts Council, Art Matters Foundation, and others. He has been awarded a residency fellowship from MacDowell, Headlands Center for the Arts, Montalvo Arts Center, Djerassi Resident Artist Program, the de Young Art Museum, Kuandu Art Museum in Taiwan, and others.
Enrich any environment
Sculpture at CCA teaches how to develop ideas by using conceptual reasoning and problem-solving skills. Studio courses span techniques, from traditional bronze casting to computer-aided 3D rapid prototyping, and allow for experimentation with installation, video, performance, and public art. You'll make sculptures diverse in scale and material, and you'll exhibit professionally with solo and group shows before you graduate. View sample courses.
Investigate ideas through every dimension
Before diving into their chosen major, every undergraduate participates in the First Year Experience. Students explore a wide range of materials and tools over the course of two semesters. Faculty from different disciplines guide studio projects, group critiques, and theoretical discussions, setting students up for success throughout their major coursework.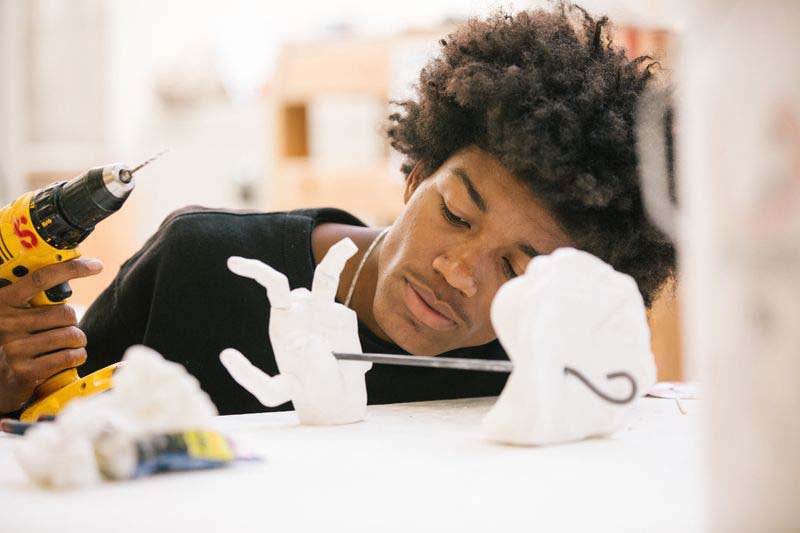 Our students graduate with a solid conceptual and historical foundation in sculpture. What truly sets them apart, however, is their broad material vocabulary. Not only do they have basic skills in many crafts, but also interdisciplinary skills that pull from furniture, glass, interaction design, jewelry and metal arts, textiles, and many other disciplines.
Potential career paths
Studio artist
Public artist
Fabricator
Furniture maker
Curator
Exhibition designer
Educator
Small business owner
Our students are interested in exploring sculpture beyond traditional materials and applications. They imagine an open practice that empowers them to think critically and create authentically. Instead of being tied to a single medium, they have the freedom to experiment with sculptural work through installation, performance, and community-based projects.