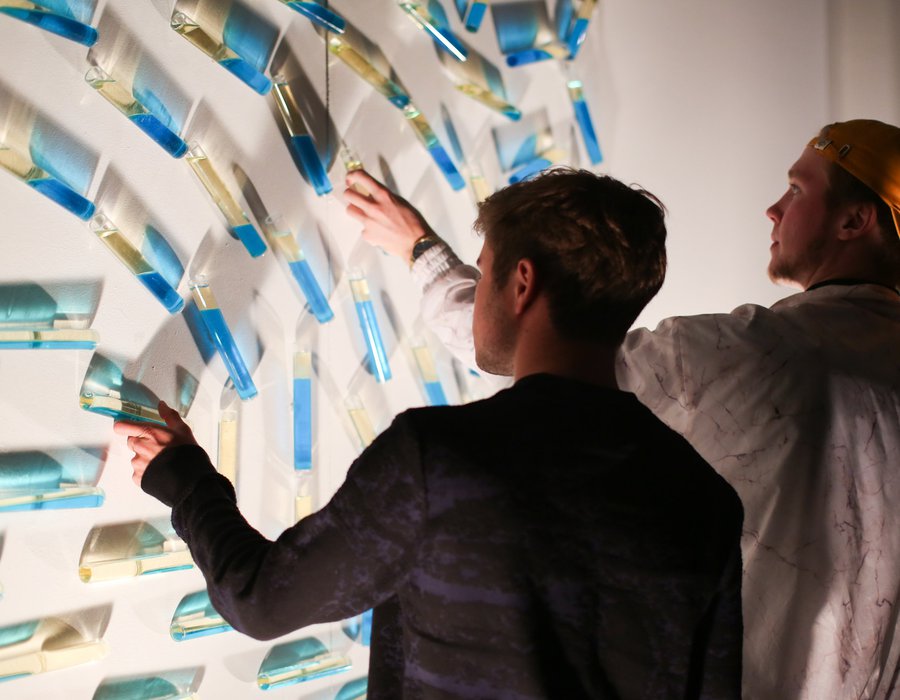 BFA

Individualized Studies
Apply for a self-directed course of study that combines multiple disciplines, critical thinking, and research during your second year at CCA.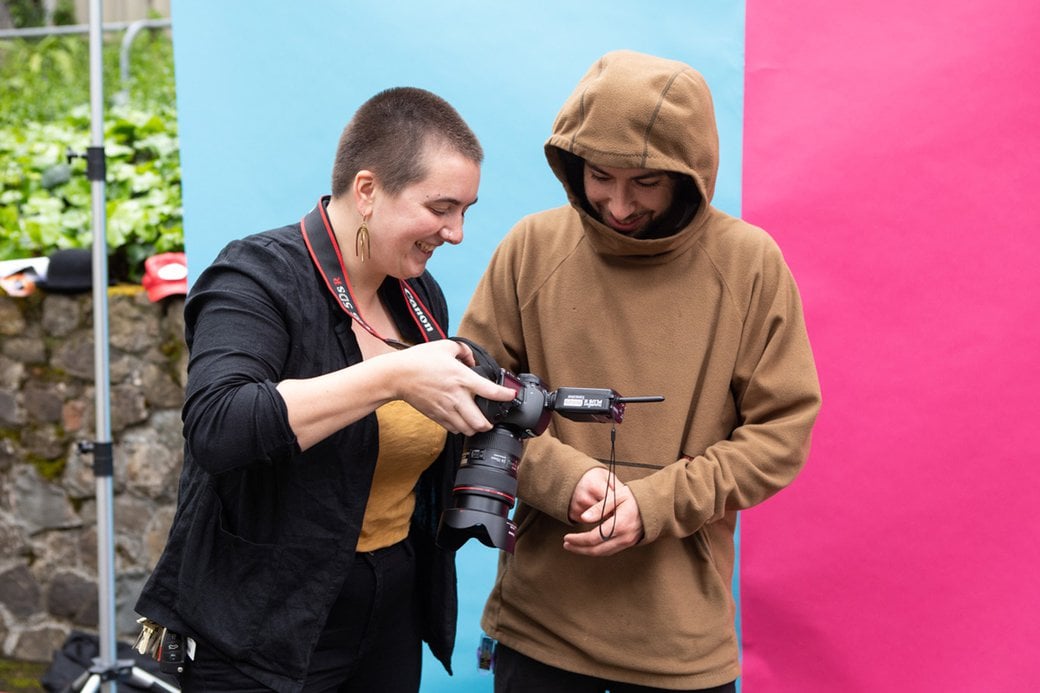 Channel diverse interests into your work
The Individualized Studies (INDI) program is specifically for students whose work bridges media and disciplines that fall outside regular program structures. Open to students during their second year, INDI is self-directed. You'll combine disciplines and develop unique pathways of inquiry as you navigate the many disciplines offered at the college, from architecture and design to fine arts and writing. Four required courses, an evolving artist statement, a rationale of study, and a self-managed graduation plan form the backbone of your INDI experience.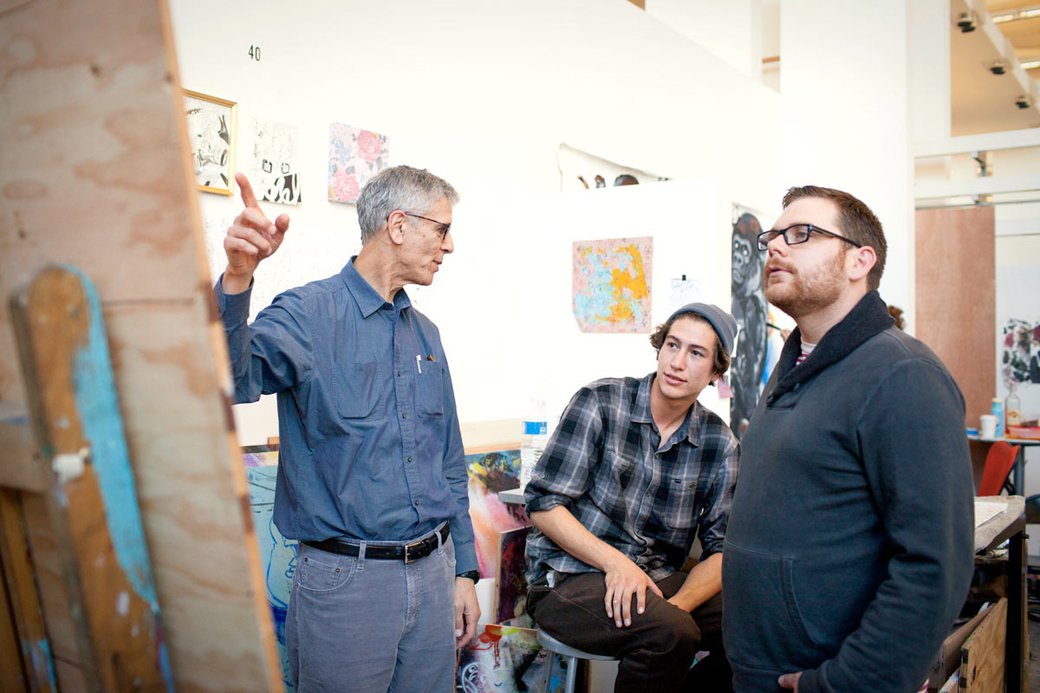 Complement core areas of focus with outside influences
If you're interested in one of CCA's minors or studying abroad, the INDI program is especially useful. You'll have the opportunity to work closely with academic advisors and faculty mentors to incorporate a range of methodologies and skills into your personalized curricula. Getting involved with both local and global communities will also help you shape a thoughtful practice grounded in critical thinking, research, and social impact.
Focus on multidisciplinary expression
As an Individualized Studies major, you can focus your work in two or more studio areas listed below, or in one or more of these studio areas plus writing and literature.
Individualized Studies studio area options
Animation
Ceramics
Fashion Design
Film
Furniture
Game Arts
Graphic Design
Illustration
Industrial Design
Interaction Design
Interior Design
Jewelry and Metal Arts
Painting and Drawing
Photography
Printmedia
Sculpture
Textiles
Positioned within a top art and design college, the Individualized Studies program has access to state-of-the-art studios, shops, labs, and our special collection at the Simpson library, including photographic archives and historical objects. You'll get to work with traditional craft-based methods as well as cutting-edge digital tools, exploring new possibilities for your chosen studio practice.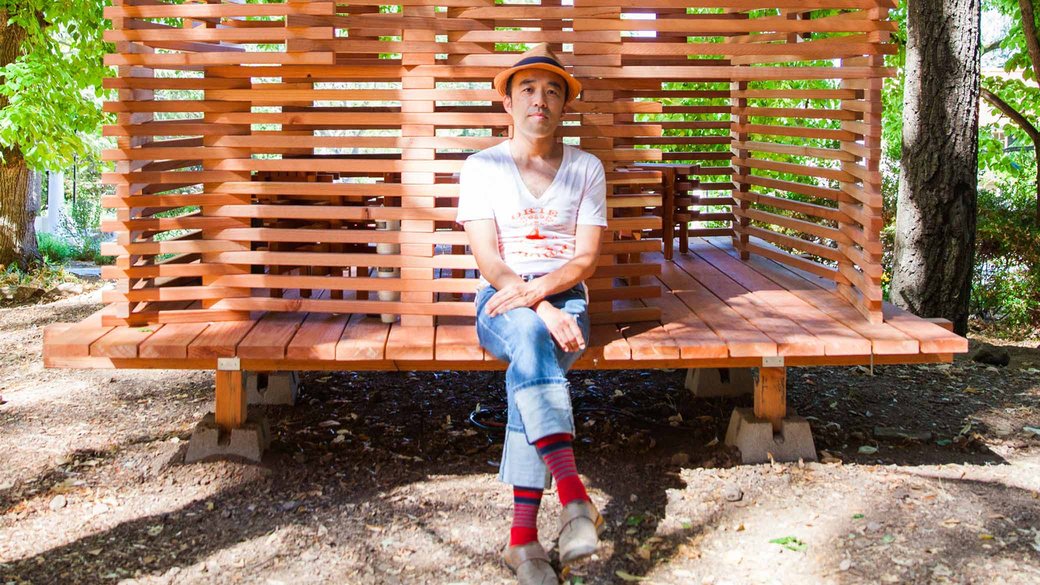 Chair Taro Hattori creates socially engaged installations that bridge "we" and "they," the inside and the outside, through creative and generative actions such as singing and conversing. Hattori often focuses on personal and social challenges such as refugee experiences in the United States. Hattori's work often incorporates music and conversations to balance social conflicts and harmonies, transform and explore human desire, and vulnerability and connections. Hattori has been a recent recipient of a grant from Creative Work Fund, Phyllis C Wattis Foundation, California Arts Council, Art Matters Foundation, and others. He has been awarded a residency fellowship from MacDowell, Headlands Center for the Arts, Montalvo Arts Center, Djerassi Resident Artist Program, the de Young Art Museum, Kuandu Art Museum in Taiwan, and others.
Transcend specific media
The Individualized Studies curriculum is designed for students working in two or three closely related areas, especially for those who explore combinations of 2D, 3D, time-based, and writing-based forms. You'll have the freedom to choose studio courses and studio electives to develop an aesthetically mature and context-driven practice. Art and media history, critical theory, and additional humanities and sciences seminars will help you merge formal studio skills with social and political concerns. View sample courses.
Investigate ideas through every dimension
Before diving into their chosen major, every undergraduate participates in the First Year Experience. Students explore a wide range of materials and tools over the course of two semesters. Faculty from different disciplines guide studio projects, group critiques, and theoretical discussions, setting students up for success throughout their major coursework.
Individualized Studies majors graduate with experience identifying and following their own passions and talents and a deep understanding of more than one field. Our alumni bring this powerful self-knowledge and courage to forge their own paths to their artistic or design practices and to careers as educators, curators, fabricators, web developers, entrepreneurs, exhibition designers, and more.
Potential career paths
Designer 
Crafts designer
Fashion designer 
Film production 
New media innovator
Entrepreneur
Studio artist
Fabricator
Curator
Exhibition designer
Small business owner
Cultural innovator
Educator
Web developer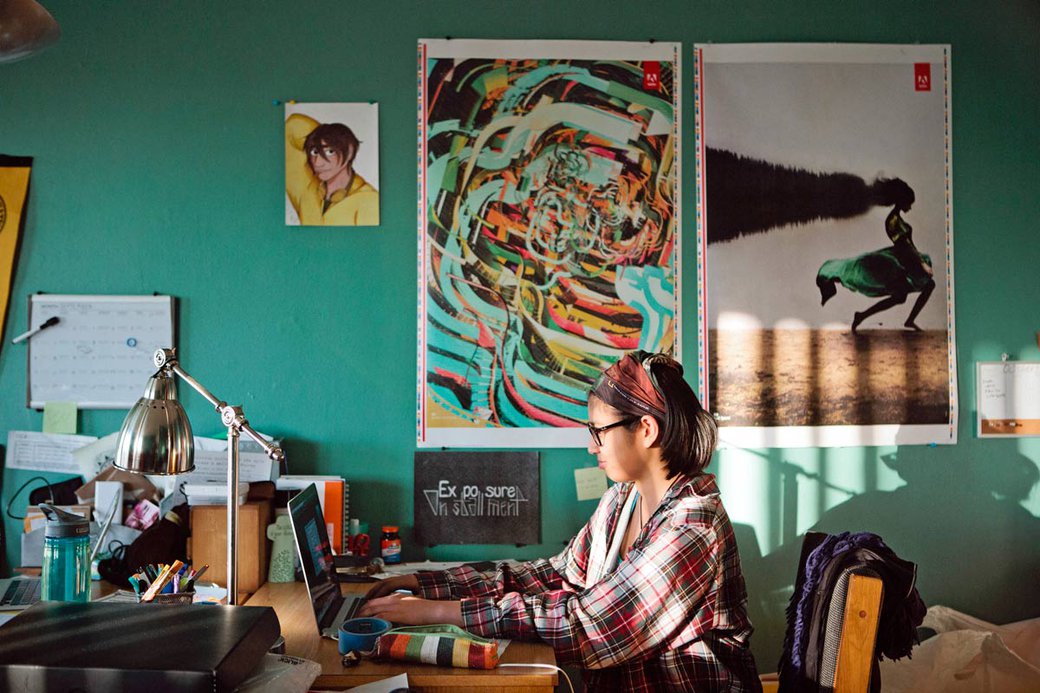 Start mapping your own arts education
Before beginning the proposal and approval process for Individualized Studies, you must meet with your academic advisor, an INDI expert, and current INDI students at CCA. Once you've gathered information about the program structure and expectations, you can register for the Individualized Mentorship course during your sophomore year.
Please note that to become an Individualized Studies major, you must have completed CCA's core curriculum. If you're a transfer student, you must have completed at least one semester of CCA studio work. Details about the application process are available from the Individualized Major advisor in the Advising office.
Design and propose your course of study
During your second year, you'll have the opportunity to apply to become an Individualized Studies major. We look for students who are motivated and capable of working across disciplines and who have demonstrated the following:
One or more bodies of in-progress interdisciplinary work
Mature artist's statement that describes the work and process
Rationale/proposal that describes why and how Individualized Studies is the preferred course of study
The artist's statement and rationale/proposal will continue to evolve during your required Individualized Mentorship course. When it comes to building your confidence and independence, we provide you with the guidance you need through four required courses at the sophomore, junior, and senior levels. These courses, explained below, are part of the approval process and must be taken in sequence.