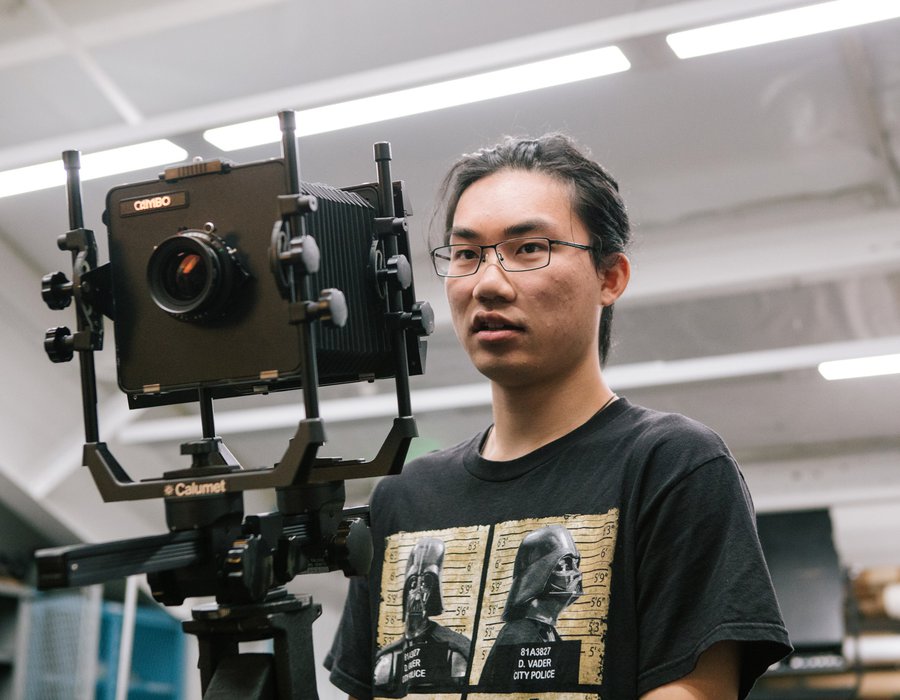 Learn photography from world-renowned artists and collaborate with designers, printmakers, and more.
You'll access the resources you need to build skills in film and digital photography at CCA. Dialogue and open critique are at the heart of our close-knit community. Through the study of historical and contemporary aesthetic movements, you'll learn to think critically and speak confidently about image-based art. A photography degree is your time to make connections, learn professional techniques, and discover related creative fields.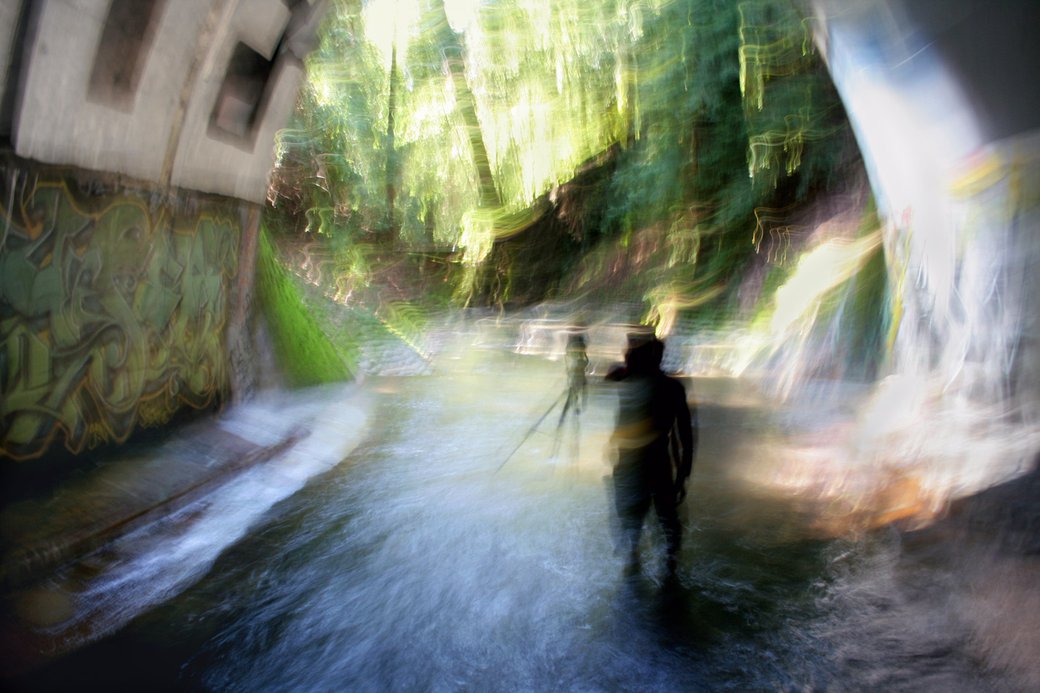 Explore the inspiring Bay Area
You'll map new creative territory in the Bay Area, home to an incredible art and design scene. Pier 24 Photography, PhotoAlliance, SF Camerawork, Minnesota Street Project, and the San Francisco Museum of Modern Art are just a few of the many cultural institutions nearby. As you interrogate ethical, political, and social issues through your artwork, a wide range of photographic perspectives will inspire you to develop an inclusive, self-reflective practice.
Our curriculum challenges you to experiment with presentation and imagine future trajectories for your work. Studio spaces, which include digital darkrooms and black-and-white development areas, feature top-of-the line equipment. You'll have access to 35mm, medium-format, and large-format cameras each semester.
The program's Media Center has lenses, lighting kits, tripods, and additional equipment you'll need for projects. Items in our collection of analog and digital cameras, including the examples listed below, are all available for overnight and weekend checkout.
Pentax 6x7 K5 IIS with 90mm lenses
Mamiya 645 Pro TLs, with 80mm lenses
Mamiya 645 AF, with 80mm lens
Mamiya 7 rangefinders, with 80mm lenses
Mamiya RZ67, with 110mm lens
Four Hasselblads, with 80mm lenses
Nikon D750 Digital Camera
Nikon D850 Digital Camera
Nikon Z6 Mirrorless Camera
Sony A7r Digital Camera
Sony A7rIII Digital Camera
Canon 5Ds Digital Camera
Canon 5D Mark IV Digital Camera
Canon 5DSR Digital Camera
Canon 5Ds Digital Camera
Canon EOS RP Mirrorless Camera
35mm Nikon, Pentax, Olympus, and Canon
Sinar 4x5A with 150mm lens
Calumet 45N with 150mm lenses
Cambo Legend 4x5 with 150mm lens
8x10 Field Camera
Toyo Field 45AII with 150mm lens
Phase One IQ3 60MP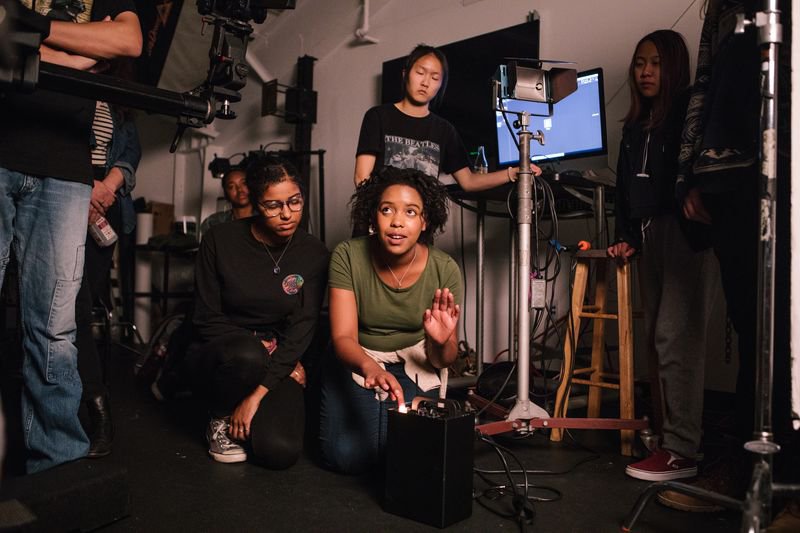 Work with professional editing software
Prepare for a versatile career in photography by mastering in-demand digital editing skills. You'll use Adobe Photoshop, Lightroom, InDesign, Adobe Premiere Pro, Final Cut Pro by Apple, Capture One, SilverFast, and other software programs to achieve the highest quality results. Your digital skills will constantly evolve as industry standards change. Learning to be efficient and adaptable in our studios will help you hit the ground running in any professional setting. Many of our graduates have found work at local photography labs, studios, and other venues.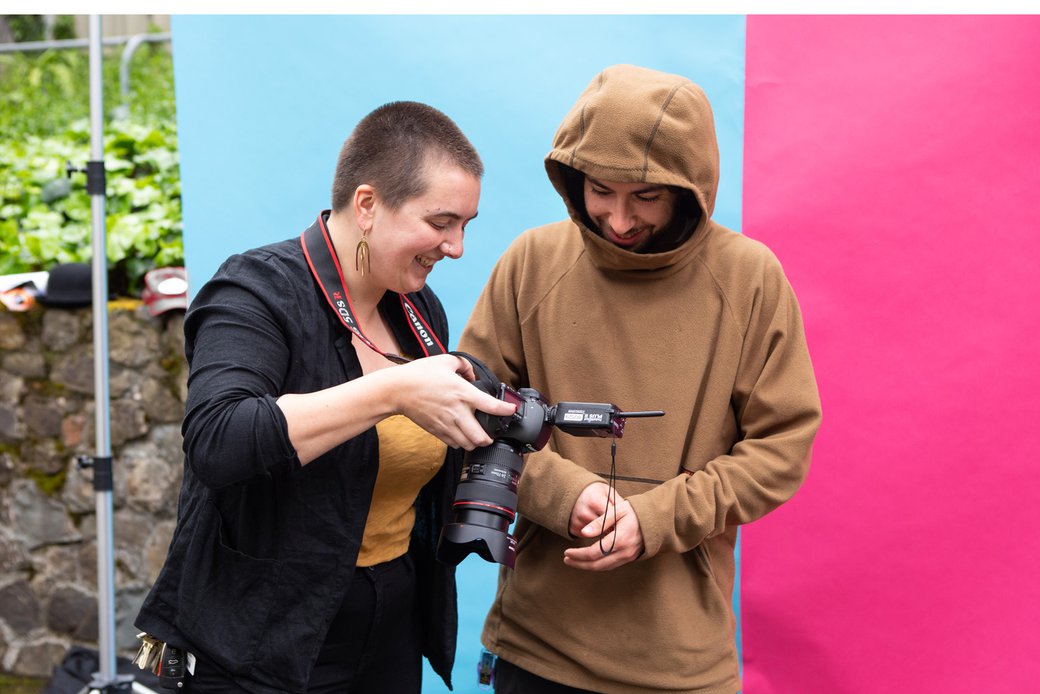 Take advanced workshops
Each semester, we invite a visiting artist or scholar to help students broaden their conceptual thinking and technical knowledge in advanced workshops. The topics, which vary each year, typically focus on media, technology, ethics, and representation. You'll learn how to be self-reflective about your photographic intentions as you work across documentary and narrative practices. Recent visiting professors include Deana Lawson, Charlotte Cotton, Esther Teichmann, Todd Hido, Richard Barnes, Sita Bhaumik, Lindsey White, and Jacqueline Bates.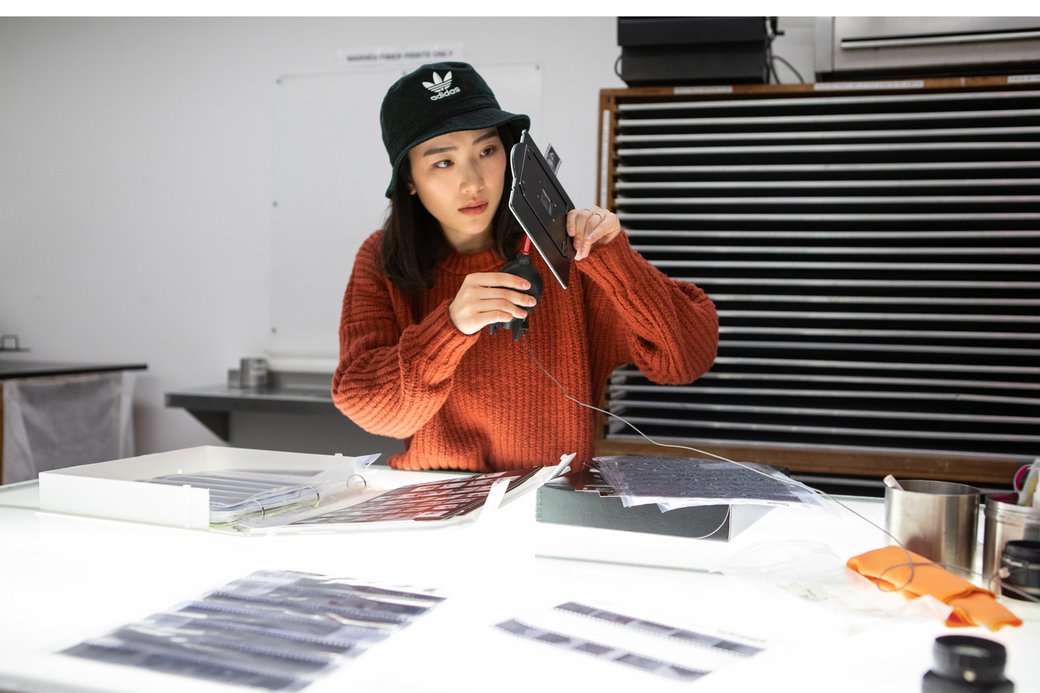 Create a culminating portfolio
Your conceptual investigations in the program will help you build a cohesive portfolio for graduation. Senior project tutorials, which give you the freedom to explore your areas of interest in depth, encourage risk-taking throughout the creative process. You'll receive structured critique from your classmates and faculty mentors while you prepare to mount and present your work in CCA's end-of-year exhibition.
Industry-standard and emerging tools
27-inch iMacs with 5K retina displays
13-inch Wacom Cintiq tablets
Black-and-white printing and film development
Mural Room for large-format work
High-resolution scanners and inkjet printers
Lighting Studio with Profoto equipment
Tether shooting system
Portable lighting kits
Calumet 4x5 studio camera
Phase One medium-format digital camera
Epson Perfection V750 and V850 scanners
Hasselblad Flextight scanners
Imagine a New York Times photo editor critiquing your digital images, or a world-renowned photographer from the Smithsonian leading your large-format workshop. Our faculty are professional photographers and artists who help you refine your voice and style through one-on-one mentorship. You'll also benefit from our in-classroom lecture series, which features six to eight artists each semester. Recent visitors include Sadie Barnette, Hank Willis Thomas, Meghann Riepenhoff, Carolyn Drake, Christopher Russell, and Curran Hatleberg.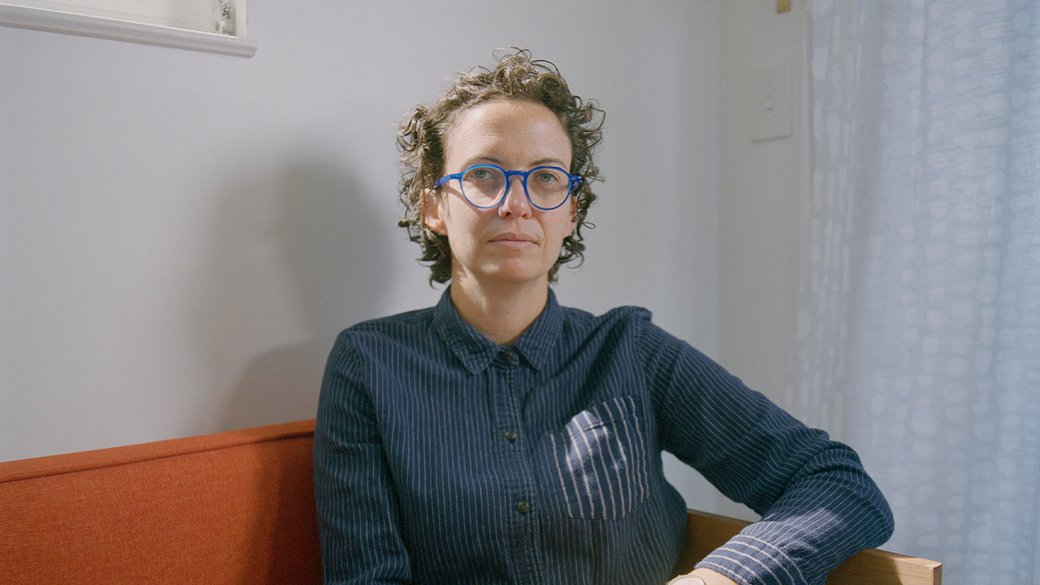 Chair Aspen Mays has been called a "Postmodern mystic." Her work challenges the expectation of photography as a documentary and categorical medium, and her research explores the visualization of knowledge in both visual art and observational sciences. She is interested in the fantasy of objectivity in photographic processes, the artifacts and archives of these processes, and the desire for transcendence in the ordinary and prosaic.
Mays' solo exhibitions include Tengallon Sunflower and California Dreaming at Higher Pictures in New York and Every leaf on a tree at the Museum of Contemporary Art, Chicago. She was included in a national survey of contemporary art, State of the Art, at the Crystal Bridges Museum of American Art in Bentonville, Arkansas. Her work has been written about in Artforum, Art Papers, The New Yorker, and The New York Times. Mays' publication (made in collaboration with Dan Boardman) Where We've Been, Where We're Going, Why? was shortlisted for the First Photobook Award by the Aperture Foundation and Paris Photo in 2016.
BA, University of North Carolina, Chapel Hill; MFA, School of the Art Institute of Chicago
Hone your photographic perspective
Photography at CCA guides students in defining and developing their creative process and voice. From the fundamental aspects of the medium, such as composition, exposure, and lighting, to advanced skill sets in digital photography, the curriculum provides many opportunities to realize technical and aesthetic goals. Students can also work on intensive projects within an area of specialization. View sample courses.
Investigate ideas through every dimension
Before diving into their chosen major, every undergraduate participates in the First Year Experience. Students explore a wide range of materials and tools over the course of two semesters. Faculty from different disciplines guide studio projects, group critiques, and theoretical discussions, setting students up for success throughout their major coursework.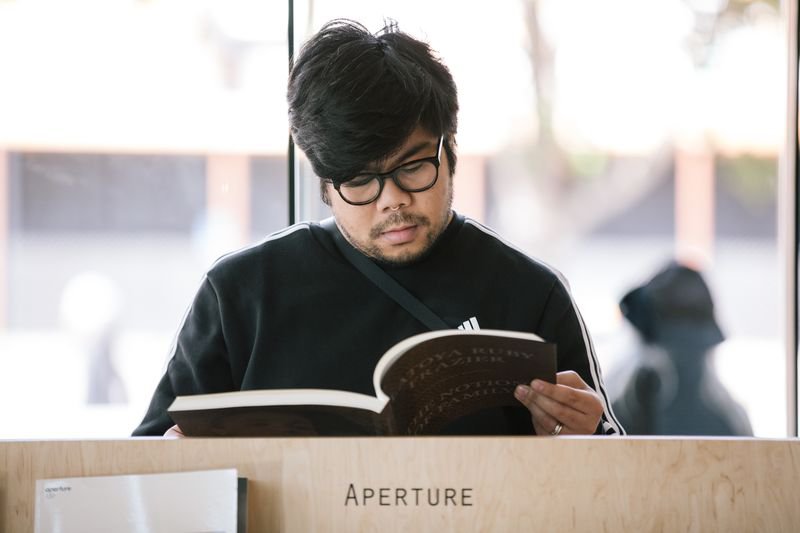 Our students graduate with extensive experience in photographic methods, theories, histories, and contemporary practices. Open to collaboration and familiar with cutting-edge digital tools, they find opportunities in commercial photography, exhibition design, art direction, and more. Some work in fast-paced technology and marketing environments, while others work for galleries and nonprofit arts organizations.
Potential career paths
Independent artist
Commercial photographer
Photo editor
Gallerist or employee at a museum
Photography technician
Artist's assistant
Publisher or employee in the publishing industry
Employee at a tech company
Educator
We look for students who have something unique to say about their lives and the world around them. Our applicants are often just as interested in political image-making as they are in narrative representations. They're detailed-oriented, willing to engage in important conversations, and excited about a career in photography that lets them make a real impact.