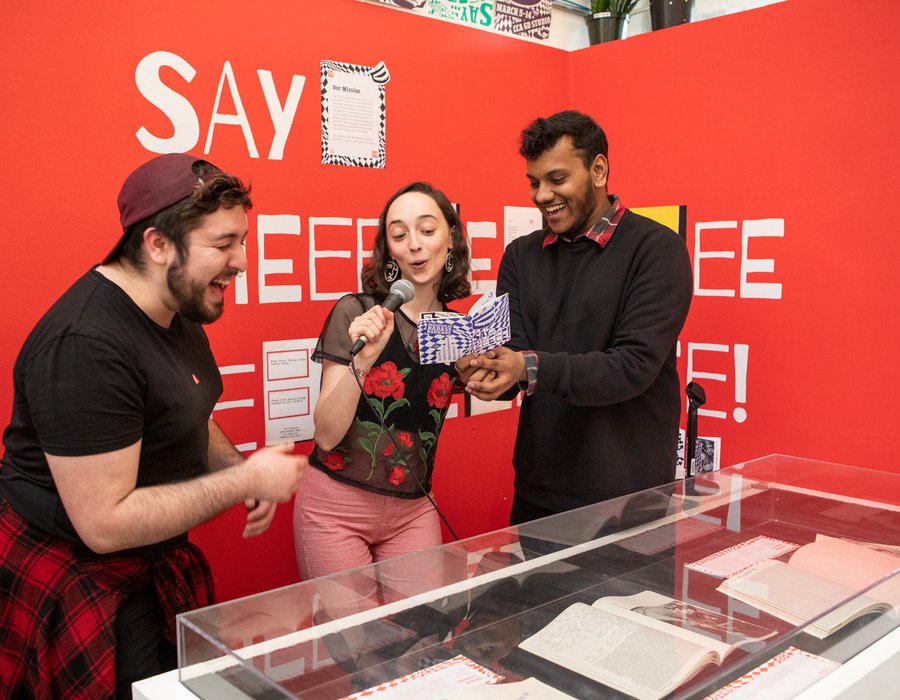 Explore the boundaries of graphic design while learning to communicate ideas visually—in print, on screen, in space, and beyond.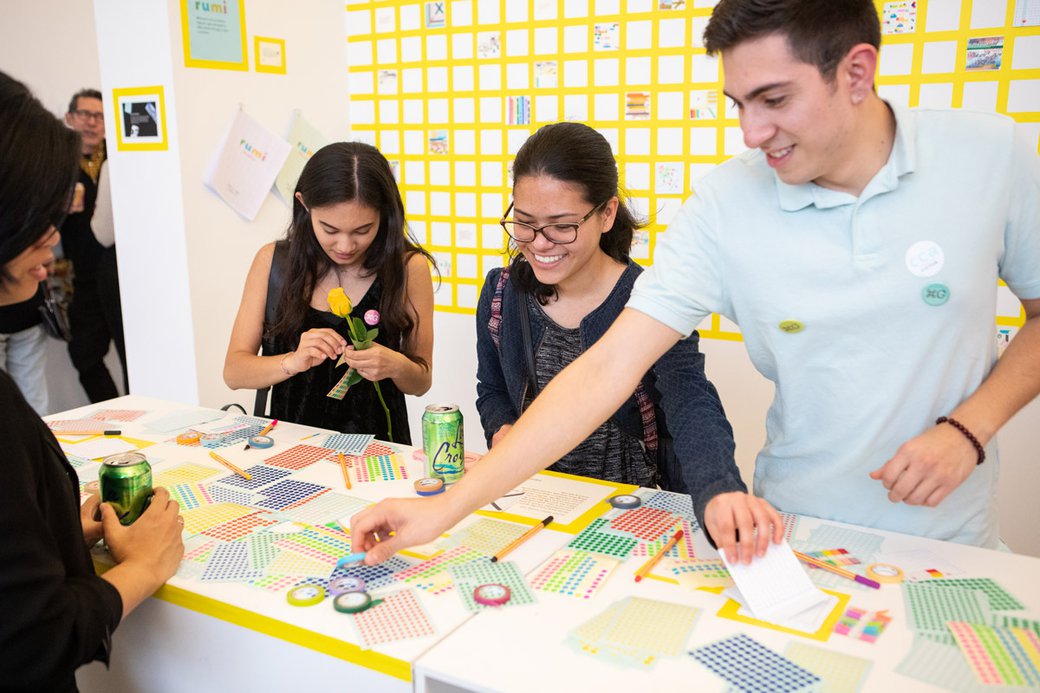 Graphic Design students have access to a dedicated studio space with all the right tools to bring your project to life. From printers and scanners to guillotine cutters and binding equipment, you'll have the basics to test out your idea for a magazine, see what your work looks like printed, or even produce custom stickers and buttons.
Can't find what you're looking for? Our interdisciplinary program also boasts access to one-of-a-kind laboratories and studios where you can take your design work to the next level: try out a Risograph printer, laser cutter, table saw, or 3D printer.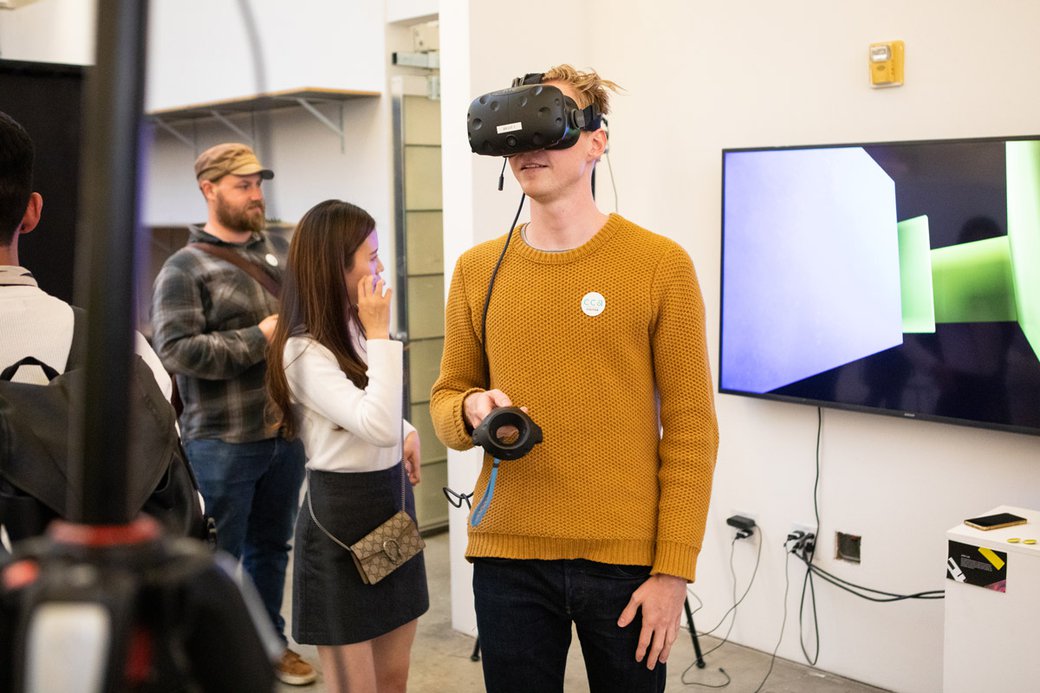 Designing outside of the box
With graphic design, interactive design, and other classes that take you across disciplines and into the digital realm, you'll want to think—and make—using tools and software perfectly matched for your project. In the Hybrid Lab, for example, you'll have access to equipment to test out electronic ideas, explore virtual reality, and experiment building hardware components. We also partner with the college's Education Technology Services to pilot a range of embedded technologies in our studio spaces.
Skills that prepare you for professional practice
Motion graphics
User experience and user interface design
Editorial design
Environmental graphics
Interaction design
Typography
Illustrator, InDesign, and Photoshop
Print, motion-based, and interactive media
HTML, CSS, and JavaScript
Our faculty are practicing designers with experience in app interfaces, consumer electronics, exhibition design, motion graphics, publishing, typography-focused work, and more. They're a big reason why we're a top-ranking graphic design school. With such diverse viewpoints and practices, they help create a vibrant studio culture that inspires and challenges students.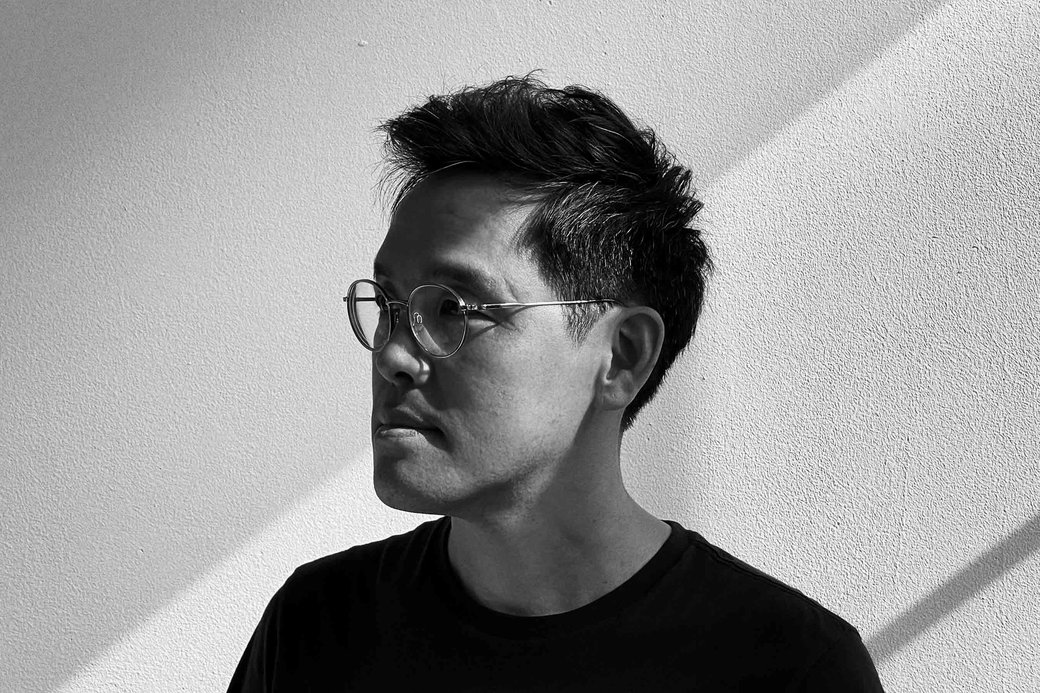 Chair E Roon Kang is a designer with interest in studying everyday systems and their pursuit of efficiency. His independent research and design studio, Math Practice, has a long history of working with a wide-range of academic, cultural, and technology-oriented organizations. His work has been selected as an inaugural project of LACMA's Art + Technology Lab; shown in places including MoMA, Seoul Museum of Art, and Seattle Public Library; and presented as a part of the Seoul Biennale of Architecture & Urbanism and Venice Biennale of Architecture. E Roon is also a co-founder of 908A, a research initiative and consultancy that focuses on constructing new design tools and served as director of undergraduate Communication Design program at Parsons School of Design.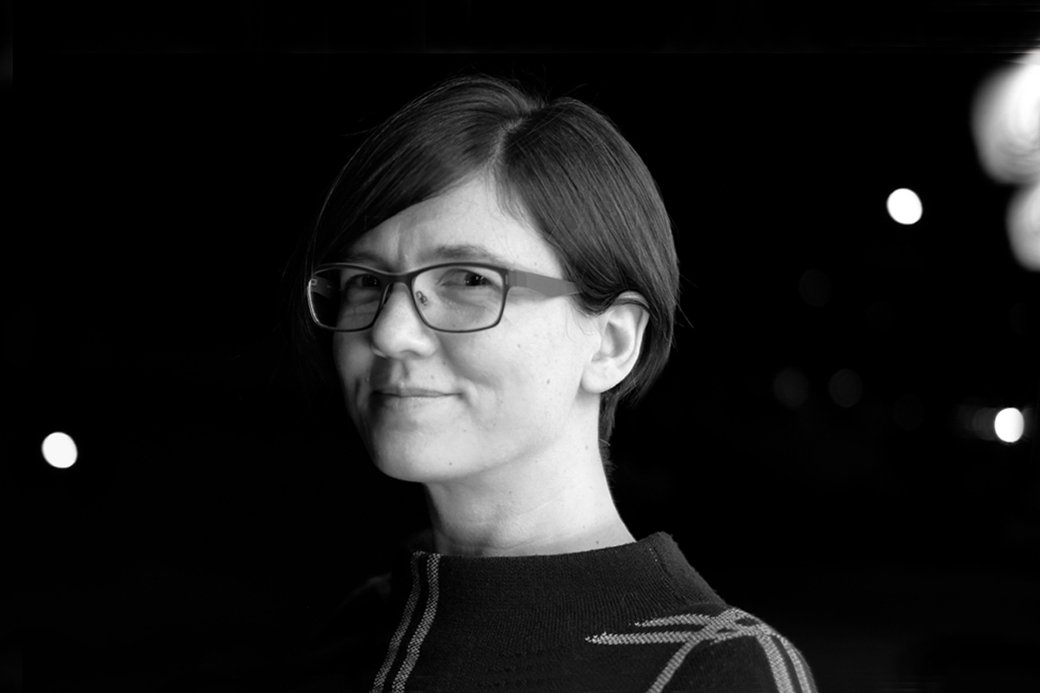 Assistant Chair Sara Raffo specializes in civic design, data visualization, and interaction design. In addition to teaching, Sara partners with local governments, community planners, and designers who create inclusive, human-centered environments all around the United States. A longtime supporter of Science, Technology, Engineering, and Mathematics (STEM) education, she has developed and led national STEM conferences and conducted grant-funded studies that champion the integration of art and design thinking.
Synthesize concept, creativity, and craft
Graphic Design at CCA provides a robust understanding of professional practice, as well as a fluid skill set for pushing the discipline's boundaries through interdisciplinary means. Courses teach industry-standard software, the methods for moving projects from concept to creation, and the expression of ideas through visual and graphic elements. View sample course descriptions.
Investigate ideas through every dimension
Before diving into their chosen major, every undergraduate participates in the First Year Experience. Students explore a wide range of materials and tools over the course of two semesters. Faculty from different disciplines guide studio projects, group critiques, and theoretical discussions, setting students up for success throughout their major coursework.
Our students graduate from the program with the skills they need to develop their own independent practices or work in larger, collaborative settings. They successfully land roles for companies and studios like IDEO, Google, MacFadden & Thorpe, Wolff Olins, Bonfire Labs, Frog Design, California Academy of Sciences, Atlassian, and Snap Inc. Wherever they go, they make well-crafted, thoughtful, and inclusive work.
Potential career paths
Graphic designer
Interaction designer
Visual designer
Web designer
Product designer
Type designer
Book designer
UX designer
Service designer
Motion graphics designer
Editorial designer
Identity designer
The Graphic Design program is a place for many different kinds of students. We look for the curious and creative, those who are eager to achieve a high level of refinement while pushing the boundaries of their craft. At CCA, you're free to develop an expansive practice, including the exciting fields of physical computing and net art. Your studio work will move audiences to feel, think, and act in completely new ways.