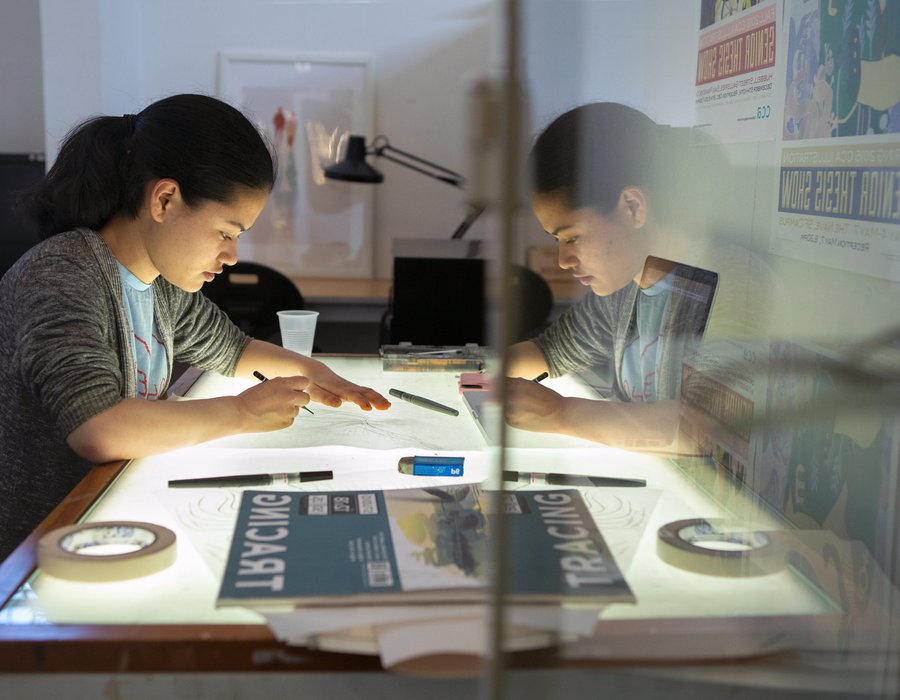 Learn the language of visual storytelling from award-winning illustrators.
In the Illustration program, you'll create images and objects that engage, challenge, and delight. Illustrators enliven narratives, explore personal histories, and contribute to discussions about larger societal issues through traditional and digital works. Our program's position within a top art and design college invites robust cross-disciplinary study and provides you access to cutting-edge software and digital tools, print and painting studios, shops, labs, and a community of thinkers and makers eager to collaborate. By approaching illustration from many perspectives, you'll learn to bring unique ideas to life with originality and versatility.
Expand your illustration practice with a minor in Comics, which focuses on layout and composition, sequential storytelling, character development, and writing. You can also pair your Illustration degree with a minor in Visual Development, where you'll gain experience with concept art, character design, and world-building for the gaming and entertainment industries.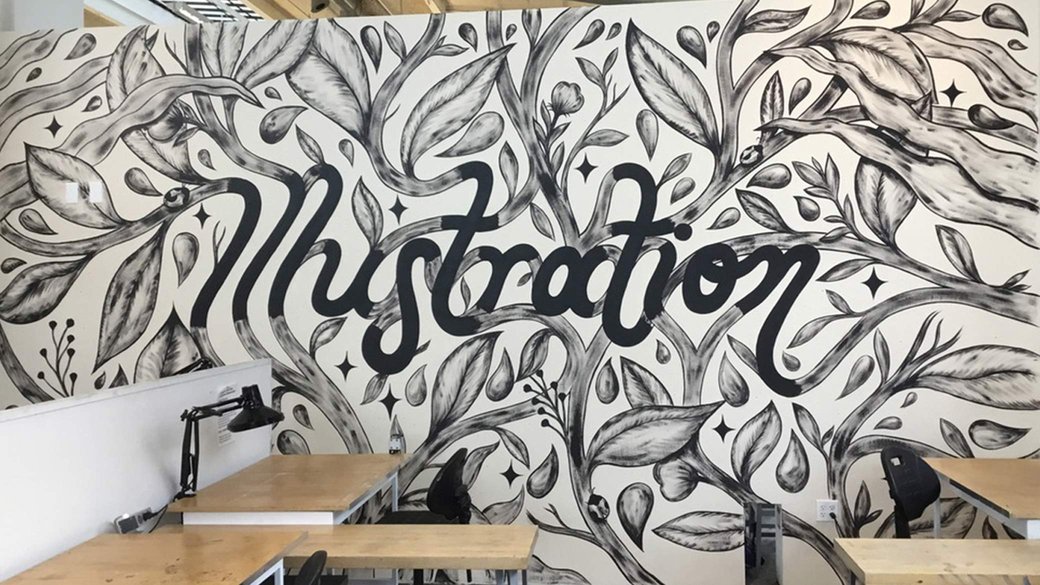 From classroom to careers
The Bay Area is home to independent animation and film studios, major technology companies, publishers, and groundbreaking art galleries. Our faculty, including some of the most widely respected illustrators and designers in California, use their industry connections to design a range of real-world projects. You'll develop an in-demand skill set applicable for a range of illustration career paths, as well as a creative voice enhanced by our inspiring environment, faculty mentorship, and the tradition of non-conformity and innovative thinking unique to the Bay. CCA Illustration alumni, faculty, and students also win awards in national illustration competitions. See award highlights from past competitions.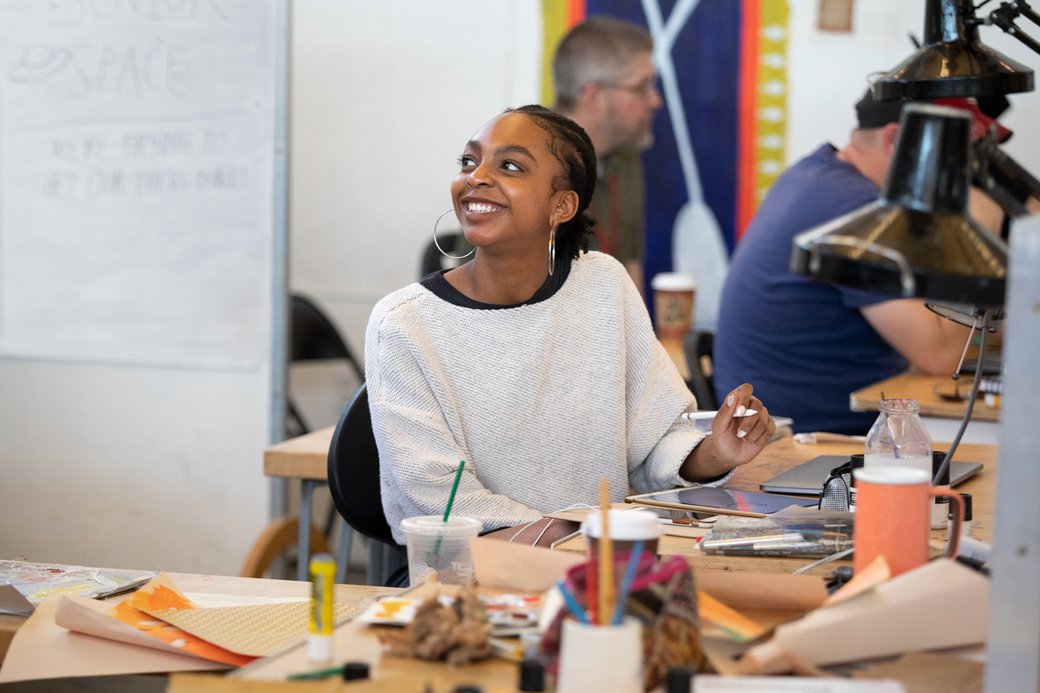 Become an artist-citizen
Assignments focused on environmental sustainability, history, psychology, politics, and social justice require the type of thorough research and critical thinking necessary for a creative career. You'll be encouraged to express your personal points of view by creating unique original content, so you graduate ready to develop visually compelling, thought-provoking work that contributes to social dialogue and questions the status quo.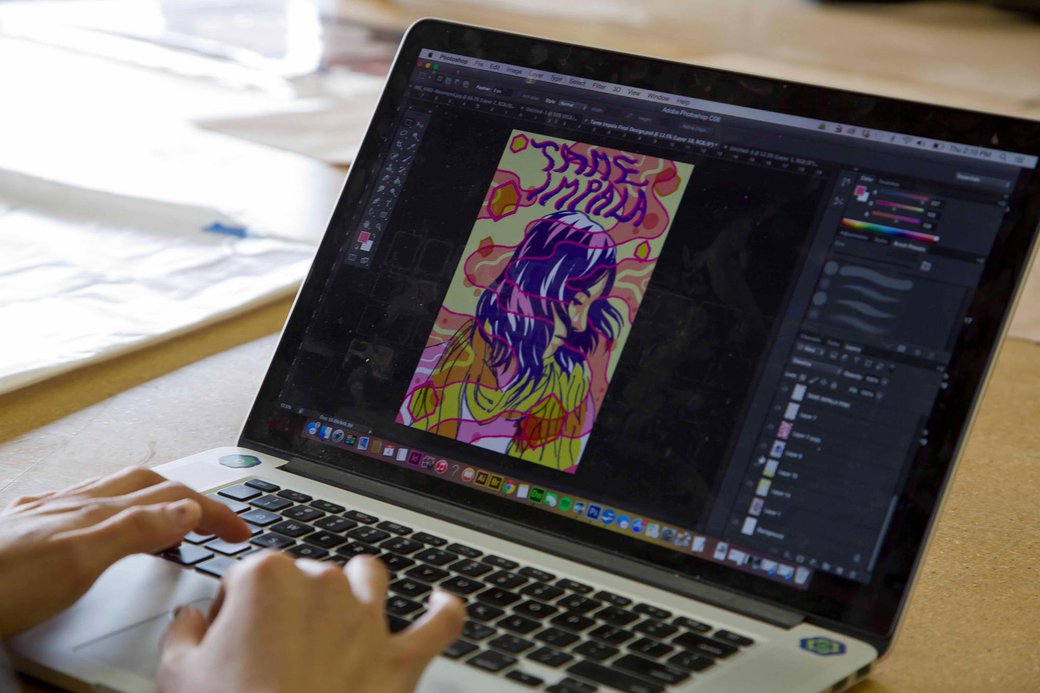 CCA Illustration emphasizes a strong foundation in drawing and painting. In studio courses you'll learn how to use acrylic, charcoal, collage, colored pencil, gouache, ink, mixed media, and watercolor. You'll gain an understanding of color mixing, figure drawing, and brush techniques, and have the opportunity to learn about screenprinting, hand-lettering, and sculpting in interdisciplinary courses.
You'll combine the use of traditional materials with industry-standard digital image-making programs. In addition to learning about screenprinting, hand-lettering, and 3D modeling, you'll explore the many ways images are incorporated into physical and digital products.
Building your illustration toolkit
Hone your artistic, conceptual, and storytelling skills
Practice critique in a professional setting
Learn the fundamentals of freelancing and business management
Tailor studio electives to your particular interests
Interact with professionals on visits to publishers, artist studios, design firms, and entertainment companies
Expand the boundaries of your work in numerous maker spaces, labs, and shops
Launch a publishing project with graphic designers and writers
Use emerging animation, AR/VR, and imaging technologies
Collaborate with community partners on social impact initiatives
Our faculty are award-winning illustrators, designers, and fine artists. Their expertise spans disciplines, including comics, book publishing, fashion illustration, painting, visual development/concept art, and printmaking. They keep our program deeply engaged with the Bay Area design community by leading visits to local studios and inviting guest illustrators into our workshops for critique.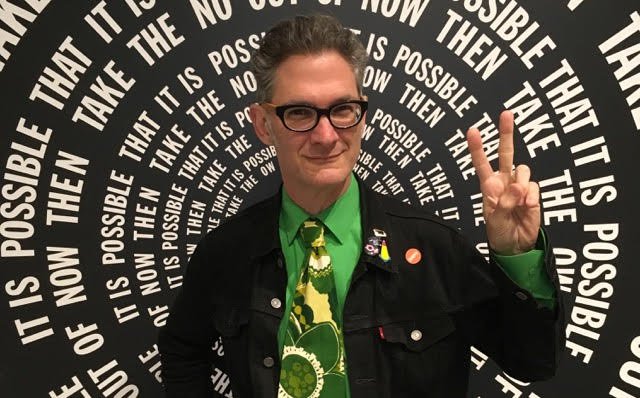 Chair Michael Wertz is an Oakland-based illustrator and printmaker who has created work for numerous high-profile clients, including the de Young Museum, Chronicle Books, BART, the New York Times, Random House, and the Exploratorium. Wertz has also published several children's books, including Golden Gate Park, An A to Z Adventure, and A Spectacular Selection of Sea Critters. His 60-foot mural at Oakland Animal Services greets you as you walk in the front door; you can pick up his new fairyland-themed library card at the Oakland Library; or you can look up on the wall of the Fillmore Auditorium and see his work smiling back at you.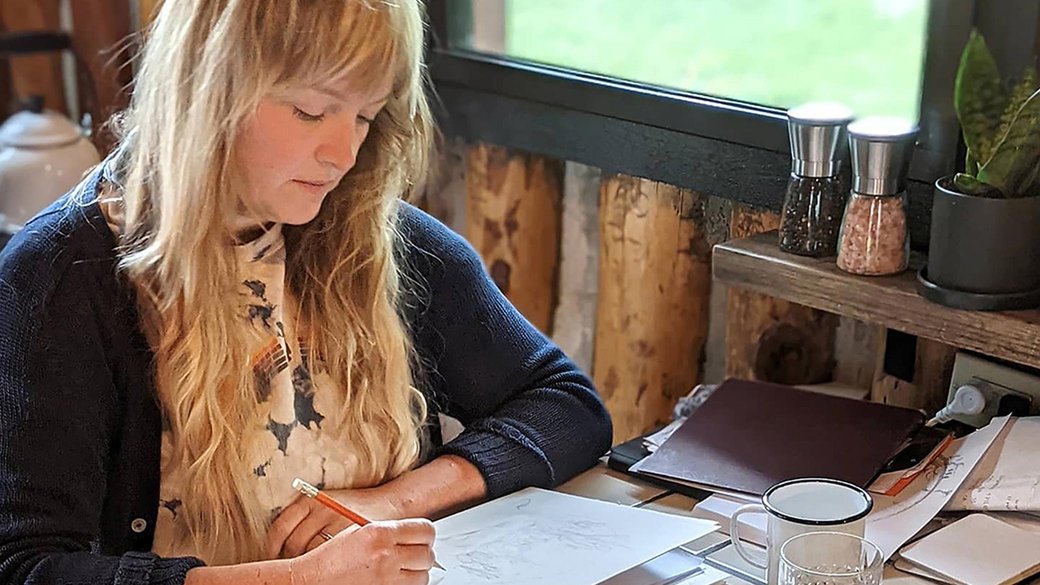 Assistant Chair Shannon Taylor is a painter, storyteller, and craftsman based in Oakland, California. In 2012, she took over the role of Director of Art and Restoration at the historic storybook park Children's Fairyland, where she continues to work. Taylor has taught in the Illustration program at CCA since the summer of 2016, specializing in courses dealing with analog materials and tools. In her personal practice, Taylor's watercolor paintings are explorations of beauty and profound feeling. Taylor's work has been exhibited at galleries such as Arch Enemy Arts, Modern Eden, Spoke Art, Hashimoto Contemporary Wow x Wow, and many others.
Command expressive and communicative possibilities
Illustration at CCA recognizes that this form is full of potential in our visually conscious world. Courses cover the range of mediums available to contemporary illustrators, as well as the entrepreneurial opportunities. You'll learn the fundamentals of freelance and small-business management and interact with industry-leading art directors and illustrators via lectures, classroom critiques, and studio visits. View sample course descriptions.
Minor in Comics
Learn the art of narrative and visual storytelling to boost your Illustration skills with a minor in Comics. For illustrators seeking to pursue careers that encompass genres such as book and editorial illustration, this minor will teach you the fundamentals of writing for comics and other forms of visual narrative. Learn more.
Minor in Visual Development
Gain the skills needed to pursue a career designing characters, environments, and storyboards for the entertainment industry with our minor in Visual Development. Take courses that will help you master the art of illustration for motion-based media as well as character design, and visual storytelling. Learn more.
Investigate ideas through every dimension
Before diving into their chosen major, every undergraduate participates in the First Year Experience. Students explore a wide range of materials and tools over the course of two semesters. Faculty from different disciplines guide studio projects, group critiques, and theoretical discussions, setting students up for success throughout their major coursework.
During your final year at CCA, you'll create a semester-long thesis project based on a single concept or narrative, a cohesive portfolio, a portfolio website, and promotional materials. In the Professional Practice course, you'll learn what it takes to run a small business and present yourself to employers in the creative community. And a curated senior show attended by design professionals will help you emerge as a working professional.
Illustration graduates have a diversity of practices. They find opportunities in traditional publishing: book illustration, editorial illustration, and comics. In addition, they work in advertising, high-tech, retail design, motion design, surface design, and other industries. They are hand-letterers, exhibition designers, and public artists. They work both freelance and in-house. Their skills in traditional techniques and digital media open a world of possibilities.
Potential career paths
Freelance illustrator
Surface designer
Graphic novelist
Concept artist
Author
Fine artist
Muralist
Textile designer
Educator
Printmaker
Publisher
Gallery director
Exhibition designer
Game designer
Whether you're interested in traditional or innovative forms of illustration, our program provides an environment for risk-taking, personal expression, and individualized artistic development. Taking cues from the rich culture and radical thinking emblematic of the Bay Area, CCA is a sanctuary for new illustration on the West Coast.