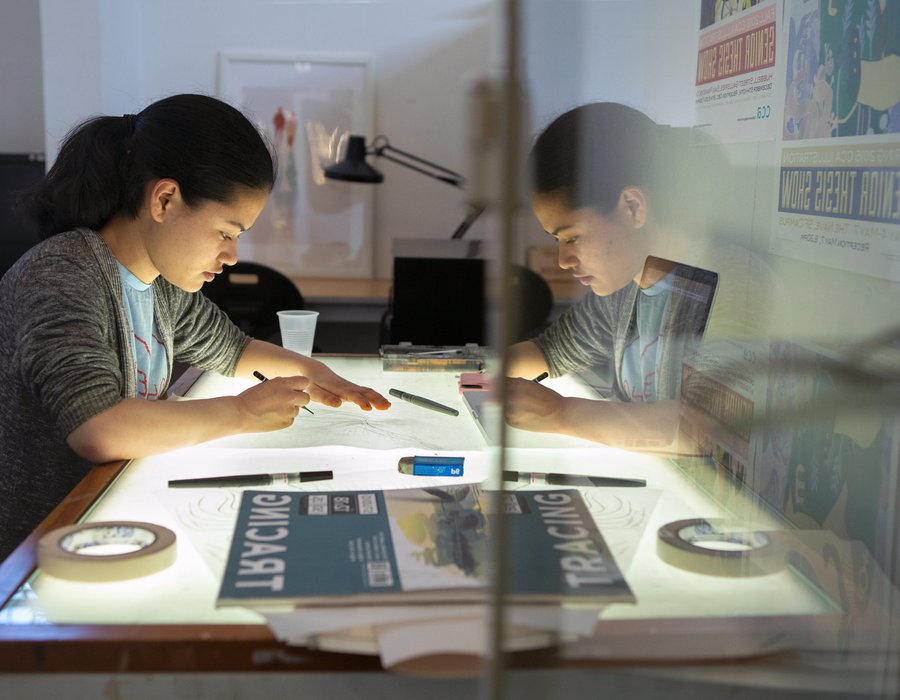 Learn drawing techniques and the language of visual storytelling from award-winning illustrators.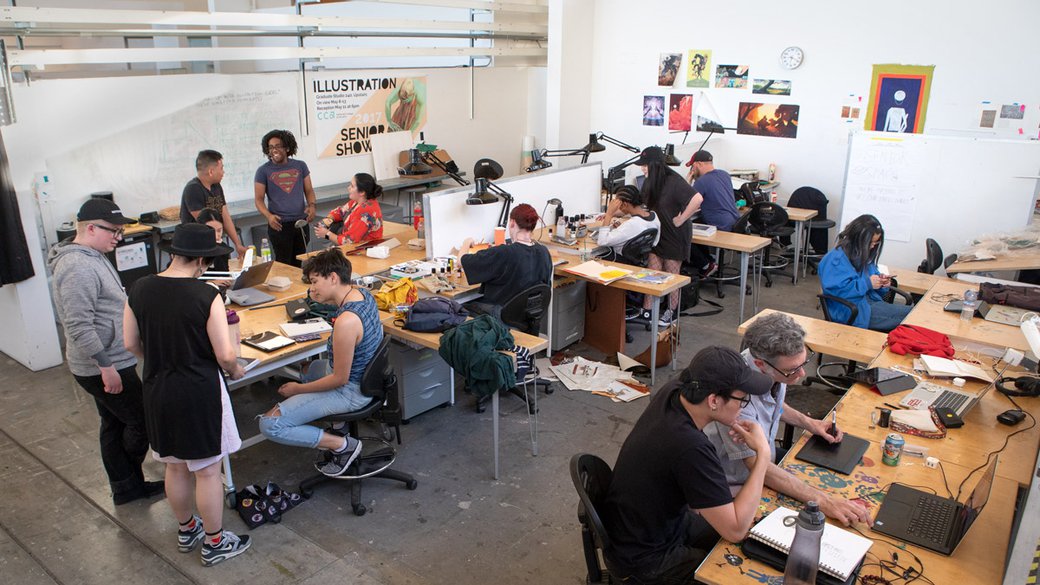 In the Illustration program, you'll learn the art of conceptual problem solving and visual storytelling. We explore narratives, personal histories, and larger societal issues through traditional and digital techniques. Our position within a top art and design college informs our cross-disciplinary culture. You'll not only have access to cutting-edge software and digital tools, but also a community of thinkers eager to collaborate. By approaching illustration from many perspectives, you'll learn to bring unique ideas to life with originality and versatility.
Learning experiences beyond the classroom
We capitalize on our Bay Area location, home to independent animation and film studios, major technology companies, and groundbreaking art galleries. Our faculty, including some of the most widely respected illustrators in Northern California, use their industry connections to organize a range of real-world projects. You'll benefit from our inspiring environment and faculty mentorship as you develop a creative voice and in-demand skill set.
Compared to other illustration degree programs, we emphasize a stronger foundation in drawing and painting. You'll learn how to use acrylic, charcoal, collage, colored pencil, gouache, ink, mixed media, and watercolor in studio courses. With an understanding of color mixing, figure drawing, and brush techniques, you'll work on a variety of projects:
Editorial illustration
Book illustration
Comics
Surface design
Visual development for animation and games
You'll also learn how to use important storytelling elements, such as atmosphere, lighting, mood, and point of view, to create sequential narratives. You'll develop characters, write dialogue, and make your own publication from start to finish. Learning to research your interests and reference the history of illustration is an integral part of this process.
Advanced digital tools
You'll combine the use of traditional materials with industry-standard digital image-making programs. In addition to learning about screenprinting, hand-lettering, and 3D modeling, you'll explore the many ways images are incorporated into physical and digital products:
Short animations
Pattern design
Surface design (apparel, home decor, stationery, toys, etc.)
Technical illustration
3D illustration
Virtual and augmented realities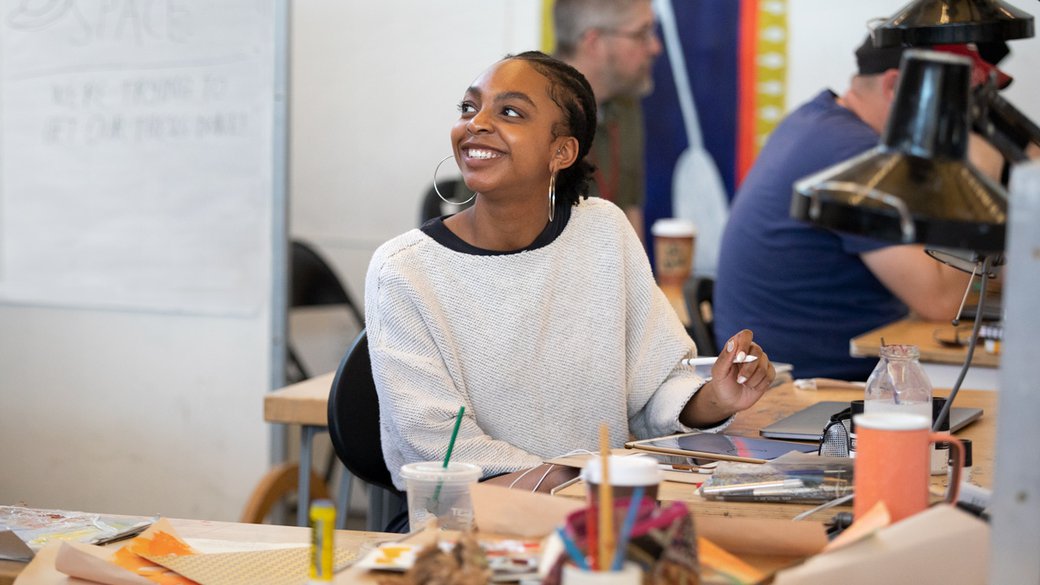 Shaping the artist-citizen
In addition to using the latest equipment and technology, you'll learn how to articulate and present your ideas in a professional setting. Assignments focused on environmental sustainability, history, mental health, politics, and social justice guide you through research and critical thinking processes you may encounter in your career. Graduate ready to create visually compelling arguments and make a positive impact as an artist-citizen.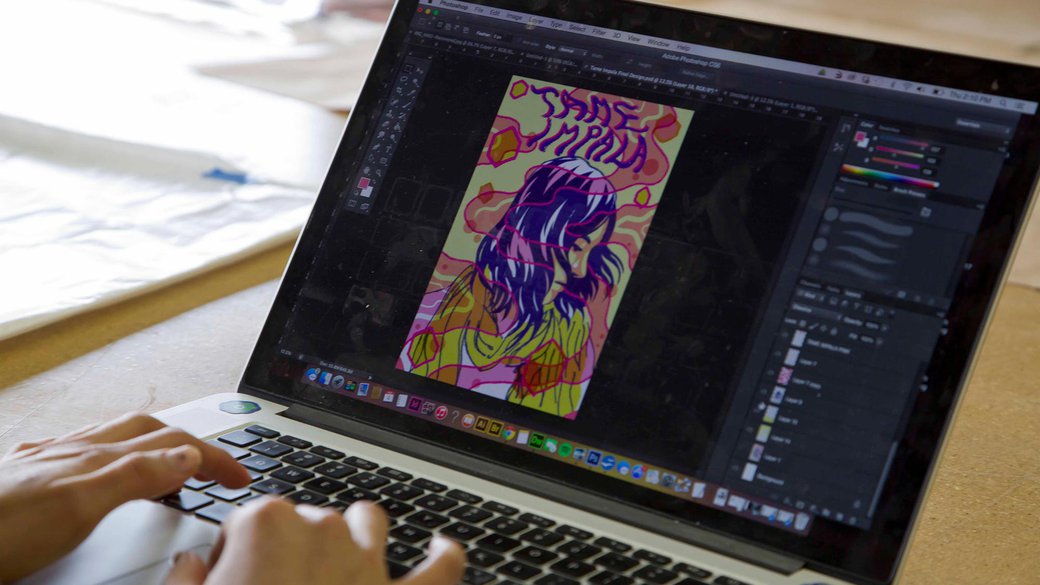 Establishing a professional practice
During your final thesis year, you'll work toward a cohesive illustration portfolio and take part in a semester-long assignment, usually based on a single concept or narrative. You'll create a portfolio website and promotional material for your senior show, essentially establishing your own small business in the process.
Building your illustration toolkit
Hone your artistic and storytelling skills
Solve for real-world challenges with companies like Adobe
Take cross-listed courses in fine arts and design
Launch a publishing project with graphic designers and writers
Use emerging animation, AR/VR, and imaging technologies
Collaborate with community partners on social impact initiatives
Learn the fundamentals of freelancing and business management
Practice critique in a professional setting
Tailor studio electives to your particular interests
Our faculty are award-winning illustrators, designers, and fine artists. Their expertise spans disciplines, including comic illustration, fashion illustration, painting, photography, and printmaking. They keep our program deeply engaged with the Bay Area design community by leading visits to local studios and inviting guest illustrators into our workshops for critique.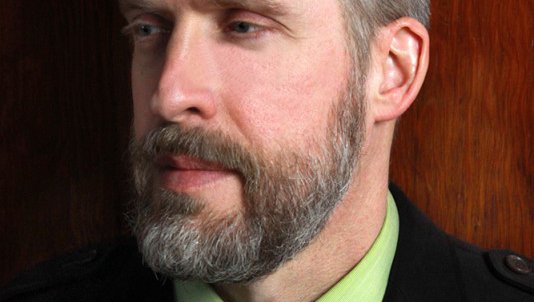 Chair Owen Smith is an award-winning illustrator known for his paintings and mosaics. He's created numerous cover and book illustrations for a range of clients, including Rolling Stone, The New Yorker, Sports Illustrated, and Time. Influenced by the WPA (Works Progress Administration) artists of the 1930s, such as Diego Rivera, and the pulp magazines and dime-store paperbacks of the 1930s and 1940s, Smith's paintings have been exhibited in museums all over the world. He's also active in the Bay Area community, designing lobby murals, mosaic panels, and relief sculptures for new and historic buildings.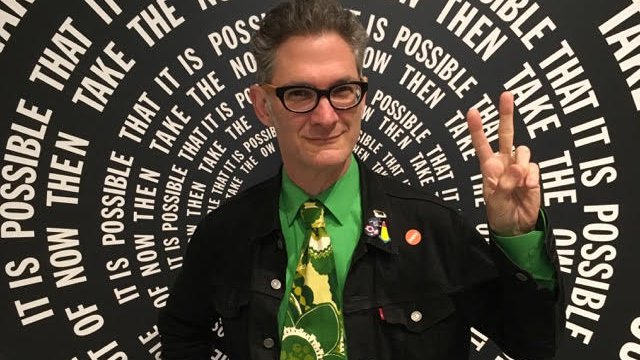 Assistant Chair Michael Wertz is an Oakland-based illustrator who has created work for numerous high-profile clients, including the de Young Museum, Chronicle Books, CamelBak, The New York Times, Random House, and the Exploratorium. Wertz has also published several children's books, including OAKLAND ABC and A Spectacular Selection of Sea Critters.
Command the expressive and communicative possibilities
Illustration at CCA recognizes that this form is full of potential in our visually conscious world. Courses cover the range of mediums available to contemporary illustrators, as well as the entrepreneurial opportunities. You'll learn the fundamentals of freelance and small-business management and interact with industry-leading art directors and illustrators via lectures, classroom critiques, and studio visits. View sample course descriptions
Investigate ideas through every dimension
Before diving into their chosen major, every undergraduate participates in the First Year Experience. Students explore a wide range of materials and tools over the course of two semesters. Faculty from different disciplines guide studio projects, group critiques, and theoretical discussions, setting students up for success throughout their major coursework.
Our students find opportunities in book illustration, comic illustration, motion design, advertising, and many other industries. They work as freelancers in the growing fields of product development, surface design, and hand-lettering. A number of our alumni are freelance artists who paint murals and design pieces for public and commercial spaces. Their skills in traditional techniques and digital media open a world of possibilities.
Potential career paths
Concept artist
Author
Fine artist
Muralist
Textile designer
Educator
Printmaker
Publisher
Gallery director
Exhibition designer
Our students love traditional drawing and painting as much as they love digital tools and emerging technologies. Whether they're designing characters and environments or studying color theory and perspective, they have a deep commitment to powerful storytelling.