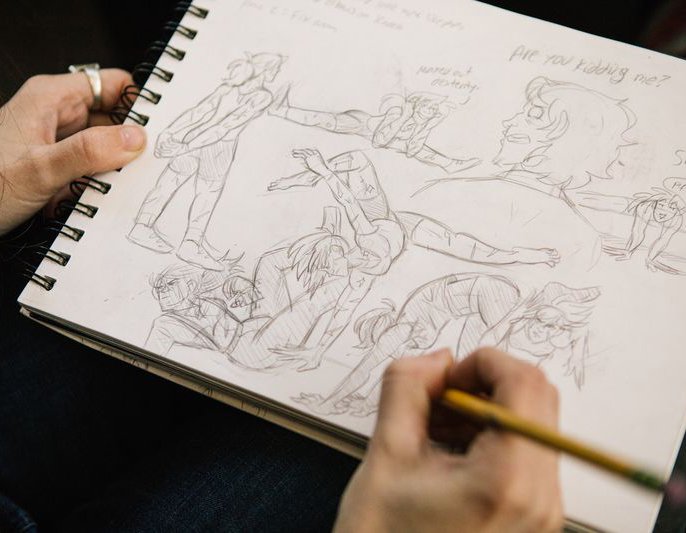 Develop your skills in animation to create authentic characters and stories that have a real impact.
At CCA, all animation is a process of experimentation. Our program's collaborative environment encourages students to learn from one another, deepen their understanding of character and emotion, and hone their technical expertise. With guidance from animation artists and industry professionals, you'll learn how to make 2D animation, 3D animation, animation for video games, stop-motion animation, and more. Our BFA in Animation program is STEM-designated.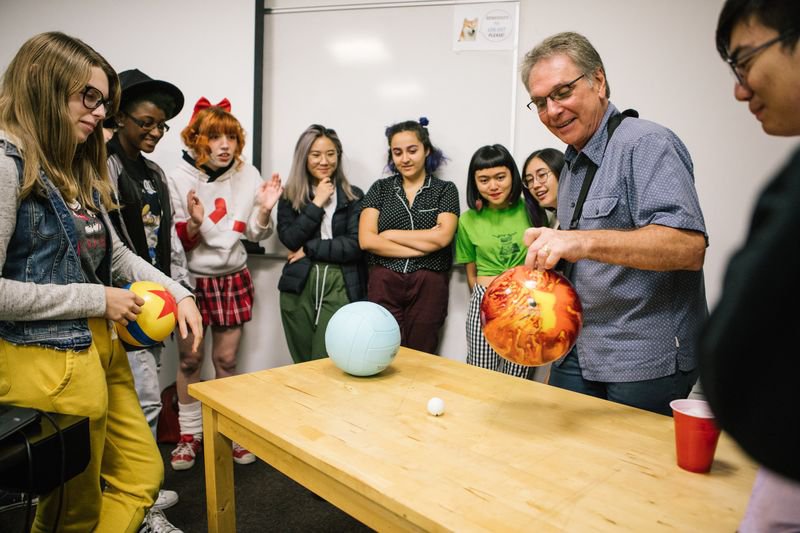 At the heart of our curriculum is rigorous interdisciplinarity, meaning you'll extend your artistic reach beyond the work of a standard animation studio. You'll study the media of the fine artist—drawing, sculpture, acting, storytelling—to develop your unique film grammar, including the way you build your frames, shots, scenes, and sequences. This kind of immersive, interdisciplinary practice not only shapes you into a well-rounded maker, but also gives you an edge when you enter the industry.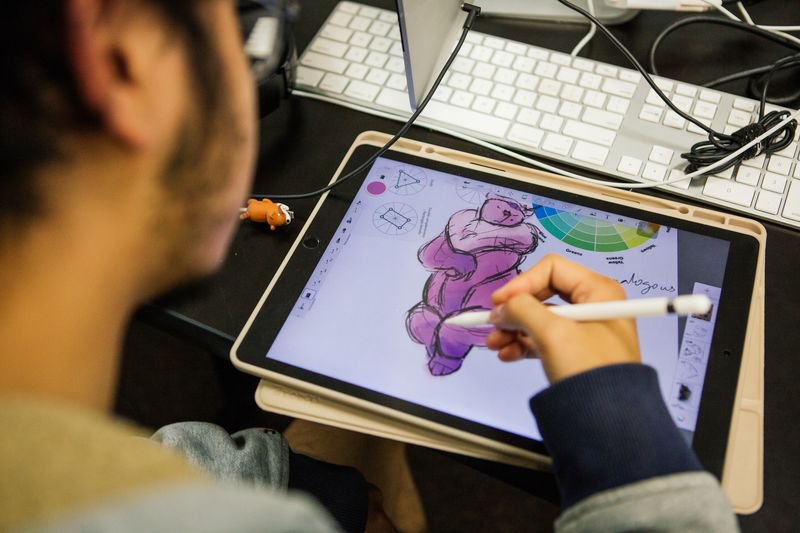 Experiment in our open-lab environment
Our various studios, shops, and labs are spaces to develop core studio skills, including life drawing, color and design, digital painting, storytelling and dialogue, acting, and character animation. State-of-the-art equipment, such as our 24-inch Cintiq monitors, help students hone their technical expertise in 3D animation, sound effects, layout and lighting, and post-production processes.
State-of-the-art animation tools
Drawing light tables
27-inch iMac workstations
Wacom Cintiq displays for digital drawing
Dragonframe, TVPaint Animation, Adobe Creative Cloud, and Toon Boom's Harmony and Storyboard Pro
Down-shooter cameras for stop-motion animation
Foley room for voice-overs and sound effects
Sound studio for mixing and editing soundtracks
Latest Autodesk software, including Maya and Mudbox
Hybrid Lab for experimental making
Our faculty, which also include visiting artists, work on a wide range of projects, including animation software tools, app development, illustration for magazines and newspapers, gallery commissions, and short films. Many of them are part of animation teams for DreamWorks, Pixar, Tippett, and other studios that have won prestigious awards for their animated films.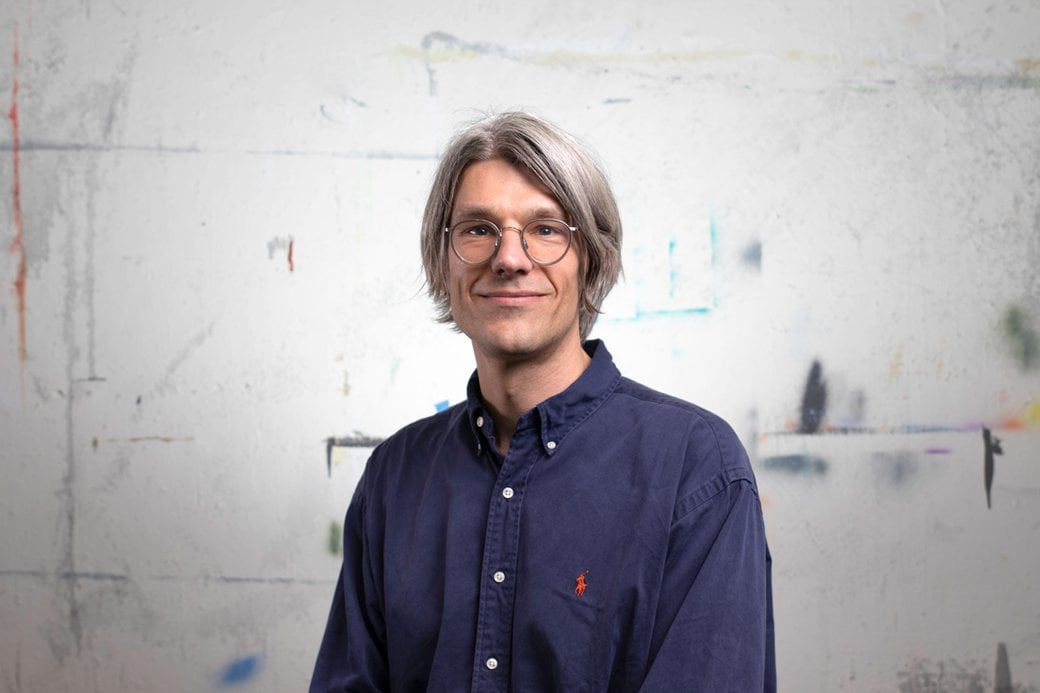 Chair Christoph Steger is an artist whose work explores the intersections of animation, documentary, and social practice. His films have been shown at the International Documentary Festival Amsterdam; Ottawa International Animation Festival; Tate Modern, London; Arnolfini, Bristol; and Clermont­-Ferrand International Short Film Festival, among many others. He has worked on a wide range of personal and cultural projects for Amnesty International, BBC, Channel 4 TV, Arts Council England, and Liverpool-based Foundation for Art and Creative Technology (FACT).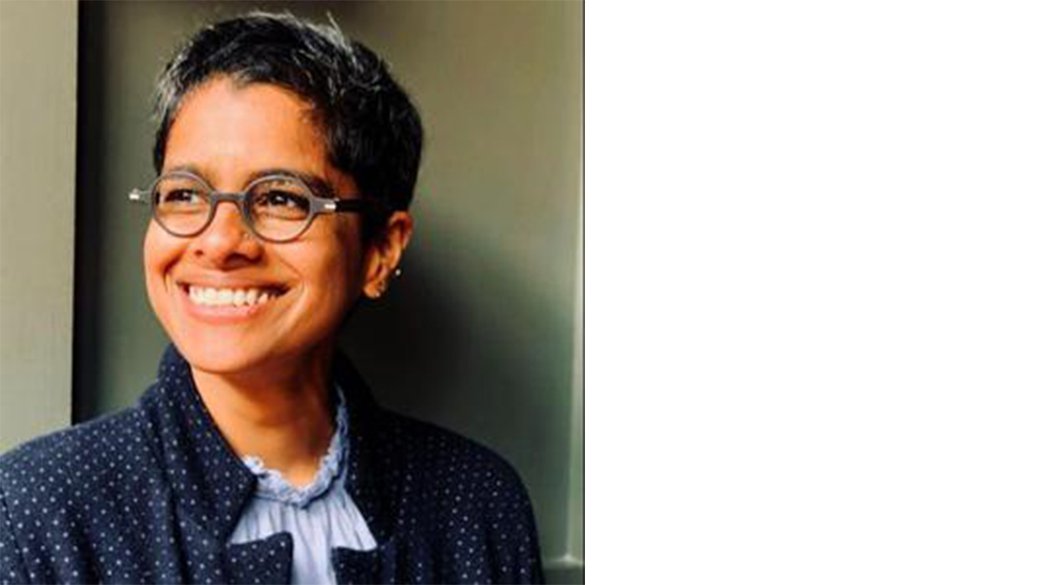 Chair Meghana Bisineer is an artist and filmmaker who lives and works in London and Oakland. Her animation films have been screened at international festivals in Asia, Europe, and North America and her artwork has been exhibited in solo and group exhibitions. Bisineer's practice has expanded from traditional animation to working across media, including prints, direct-to-camera animations, live media, and installations. She is presently developing a new body of animation and installation works commissioned by The Wapping Project, London, and the Taigh Chearsabhagh Museum and Arts Centre, Scotland. A film featuring her work, Space Drawing in Time, premiered at London's Whitechapel Gallery in 2016.
Bisineer's 2016 animated short let me not be mad, commissioned by Film London, Arts Council England in association with London Shakespeare Centre at King's College, London, screened at festivals across the world and she animated for Finding Altamira, director Hugh Hudson's 2016 feature film. She has received numerous awards, including the Judge's Prize for Animation/ Film at the East West Arts Award, the David Gluck Memorial Bursary, The Discerning Eye Drawing Prize, and the Man Drawing Prize. Prior to joining the CCA faculty, Bisineer taught in the UK at the Royal College of Art, University for the Creative Arts, and University of Portsmouth.
BA, National Institute of Design, India; MA, Royal College of Art, London
Gain technical skills for exceptional storytelling
Animation at CCA explores the complexity of human movement and the artistry of motion, putting you on a path toward profound visual decision making. Courses hone technical expertise in timing and spacing, weight, and other key animation principles. You'll learn to combine the skills of both director and actor to create characters with authentic emotion and tell stories that make a real impact. View sample course descriptions.
Investigate ideas through every dimension
Before diving into their chosen major, every undergraduate participates in the First Year Experience. Students explore a wide range of materials and tools over the course of two semesters. Faculty from different disciplines guide studio projects, group critiques, and theoretical discussions, setting students up for success throughout their major coursework.
Our students graduate from the program with a strong foundation in fine arts. Alumni are prepared to combine their love for animation entertainment with the technical skills needed to work in filmmaking and gaming or to establish their own personal art practices. They find success in roles at award-winning studios, such as Bento Box Entertainment; write and illustrate graphic novels; work as 3D artists for game design companies, such as Encyclopedia Pictura; and exhibit their artwork in museums and galleries.
Potential career paths
Animator at a small- or medium-sized studio
Animator at a major studio like Pixar or Blue Sky
Visual development artists for a film or television studio
Visual development artist for gaming
3D asset creator for a gaming studio
Independent animation artist
Our students love feature films, experimental cinema, and animation entertainment. They choose our program for its supportive critique environment and inquisitive community. Whether they're interested in commercial work or independent studio practices, they share a desire to deepen their craft and personal expression through the artistry of motion.