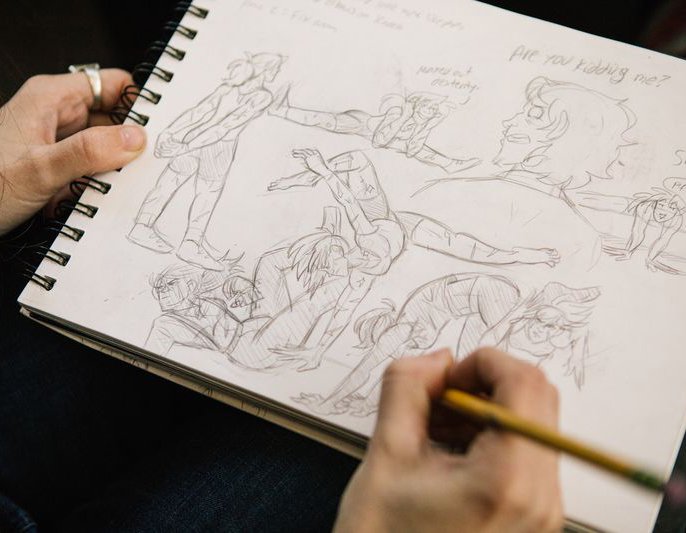 Develop your skills in animation to create authentic characters and stories that have a real impact.
At CCA, all animation is a process of experimentation. Our program's collaborative environment encourages students to learn from one another, deepen their understanding of character and emotion, and hone their technical expertise. With guidance from some of the best animators in the industry, you'll learn how to make 2D animation, 3D animation, visual effects for video games, stop-motion animation, and more.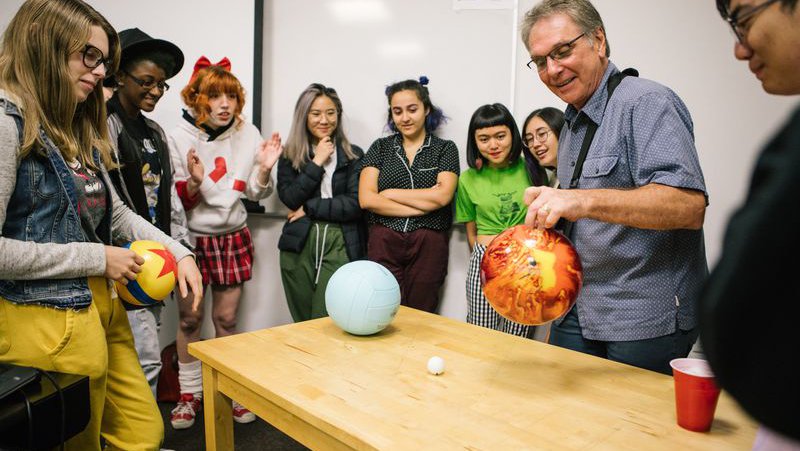 At the heart of our curriculum is rigorous interdisciplinarity, meaning you'll extend your artistic reach beyond the work of a standard animation studio. You'll study the media of the fine artist—drawing, sculpture, acting, storytelling—to develop your unique film grammar, including the way you build your frames, shots, scenes, and sequences. This kind of immersive, interdisciplinary practice not only shapes you into a well-rounded maker, but also gives you an edge when you enter the industry.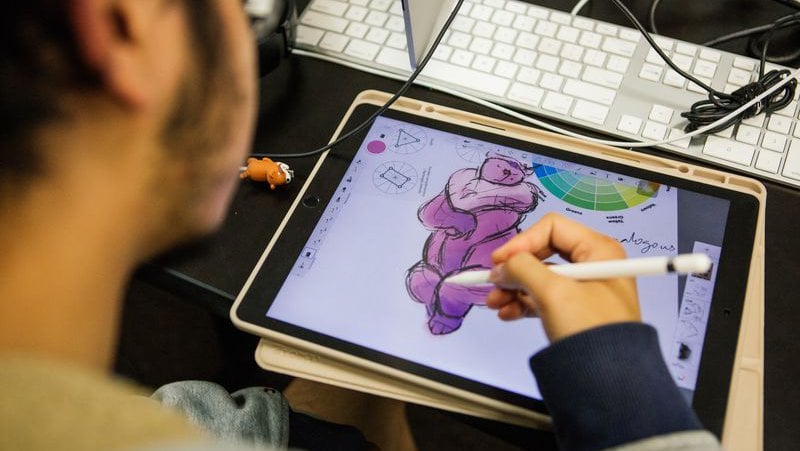 Experiment in our open-lab environment
Our various studios, shops, and labs are spaces to develop core studio skills, including life drawing, color and design, digital painting, storytelling and dialogue, acting, and character animation. State-of-the-art equipment, such as our 24-inch Cintiq monitors, help students hone their technical expertise in 3D animation, sound effects, layout and lighting, and post-production processes.
State-of-the-art animation tools
Drawing light tables
27-inch iMac workstations
Wacom Cintiq displays for digital drawing
Dragonframe, Toon Boom's Harmony, and Storyboard Pro
Down-shooter cameras for stop-motion animation
Foley room for voice-overs and sound effects
Sound studio for mixing and editing soundtracks
Latest Autodesk software, including Maya and Mudbox
Hybrid Lab for experimental making
Our faculty, which also include visiting artists, work on a wide range of projects, including animation software tools, app development, illustration for magazines and newspapers, gallery commissions, and short films. Many of them are part of animation teams for DreamWorks, Pixar, Tippett, and other studios that have won prestigious awards for their animated films.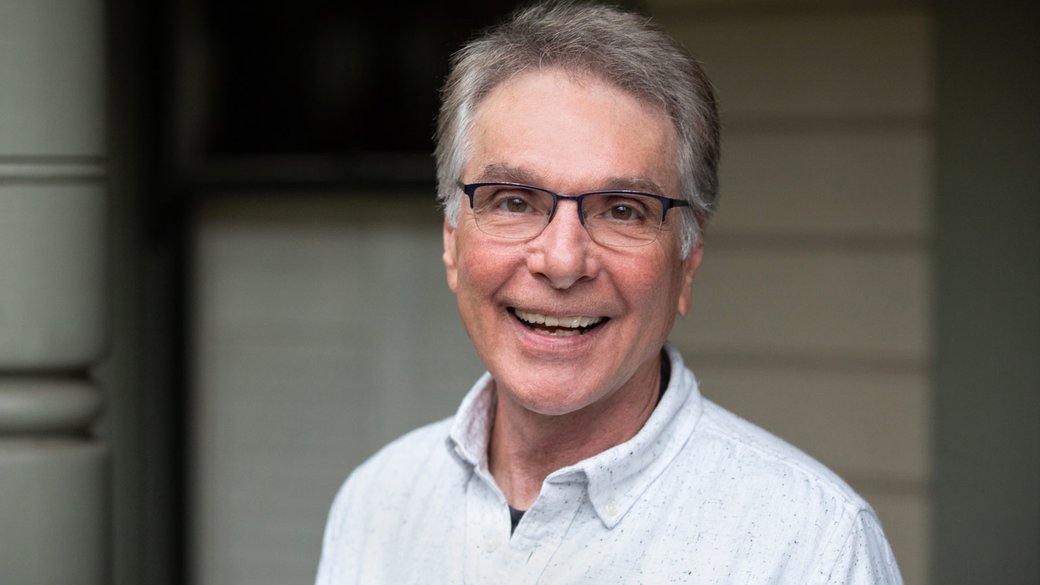 With a background in fine arts and a master's of science in computer graphics, Co-chair Rick Vertolli brings the technical and aesthetic skills of both worlds together. He's helped transform our program into one that mirrors a real production environment. Prior to joining CCA, Vertolli helped start an applied computer graphics major at California State University, Chico, one of the first of its kind to focus on animation and animation production.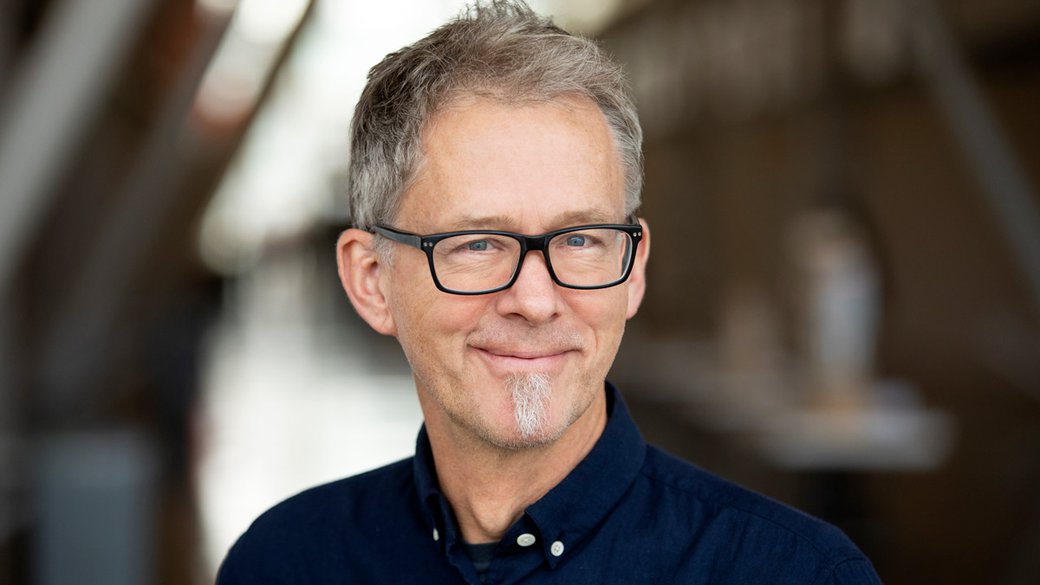 Co-chair Andrew Lyndon is an animator, filmmaker, and videographer who makes freelance multimedia work, narrative films, standalone video, and video theater sets. Lyndon has been a digital imaging and video instructor at Pixar Animation Studios and has developed trailers and title sequences for numerous film festivals and documentaries. In 2008, he was the National Endowment for the Arts artist-in-residence at the San Francisco Exploratorium.
Every undergraduate student participates in the First Year Core program, an opportunity to explore a wide range of materials and tools. Faculty from many different disciplines guide studio projects, group critiques, and discussions on foundational theory to help set students up for success.
Our students graduate from the program with a strong foundation in fine arts. Alumni are prepared to combine their love for animation entertainment with the technical skills needed to work in filmmaking and gaming or to establish their own personal art practices. They find success in roles at award-winning studios, such as Bento Box Entertainment; write and illustrate graphic novels; work as 3D artists for game design companies, such as Encyclopedia Pictura; and exhibit their artwork in museums and galleries.
Potential career paths
Animator at a small- or medium-sized studio
Animator at a major studio like Pixar or Blue Sky
Visual development artists for a film or television studio
Visual development artist for gaming
3D asset creator for a gaming studio
Independent animation artist
Our students love feature films, experimental cinema, and animation entertainment. They choose our program for its supportive critique environment and inquisitive community. Whether they're interested in commercial work or independent studio practices, they share a desire to deepen their craft and personal expression through the artistry of motion.