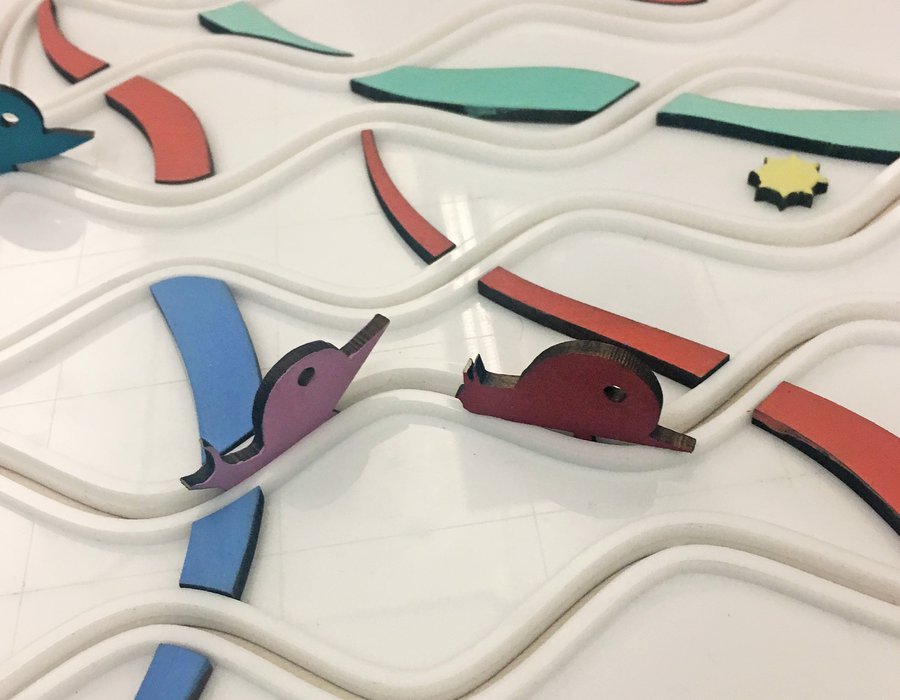 Create meaningful works of digital, analog, and mixed-media game art and design
Launched fall 2021, CCA's BFA in Game Arts prepares today's students to create tomorrow's games. From video games to extended reality and from tabletop games to digital, students can explore the full possibility of what games can be.
This fine-arts focused program is designed for students who want to push games into the future and develop an artistic practice that will constantly evolve through creativity and curiosity. Game Arts students learn more than just how to be a game industry professional, they learn how to be artistic leaders shaping the future of games and play.
Learn the rules, then break them
Games influence our culture in both obvious and surprising ways. Game Arts students at CCA learn how to make games as a form of art and commercial entertainment. In coursework, students prototype and experiment by translating their imagination into reality. They learn to sketch environments, tell interactive stories, develop characters, and digitally animate games. A cross-disciplinary program, students explore a range of art and design skills, allowing them to push what's possible in game design.
Bay Area bonus points
San Francisco is one of the gaming industry's most vital hubs, and CCA's centrally located campus puts students in the center of the action. Game Arts faculty work in the industry and the arts, helping students make connections with some of the world's largest game studios and producers that call the Bay Area home, such as Electronic Arts (EA), 2K Games, Sledgehammer Games, Disney Games and Interactive Experiences, and Sony Interactive Entertainment. Location for the win.
A social justice and fine arts perspective
Graduates of the program stand out in a field of other game makers because they enter the professional world with a singular artistic practice bolstered by CCA's commitment to make art that matters. Situated in one of best art and design schools in the country, the BFA in Game Arts emphasizes the impact game makers can have on culture and society, while teaching students how to responsibly consider and propel inclusivity and cultural fluency throughout their creative practices.
The Game Arts program is part of the college's Fine Arts division, which means we operate from an expansive view of what games can be. With 24-hour student access to our San Francisco campus facilities, you'll have opportunities to develop game systems and interactive play for application in entertainment, education, industry, and the arts.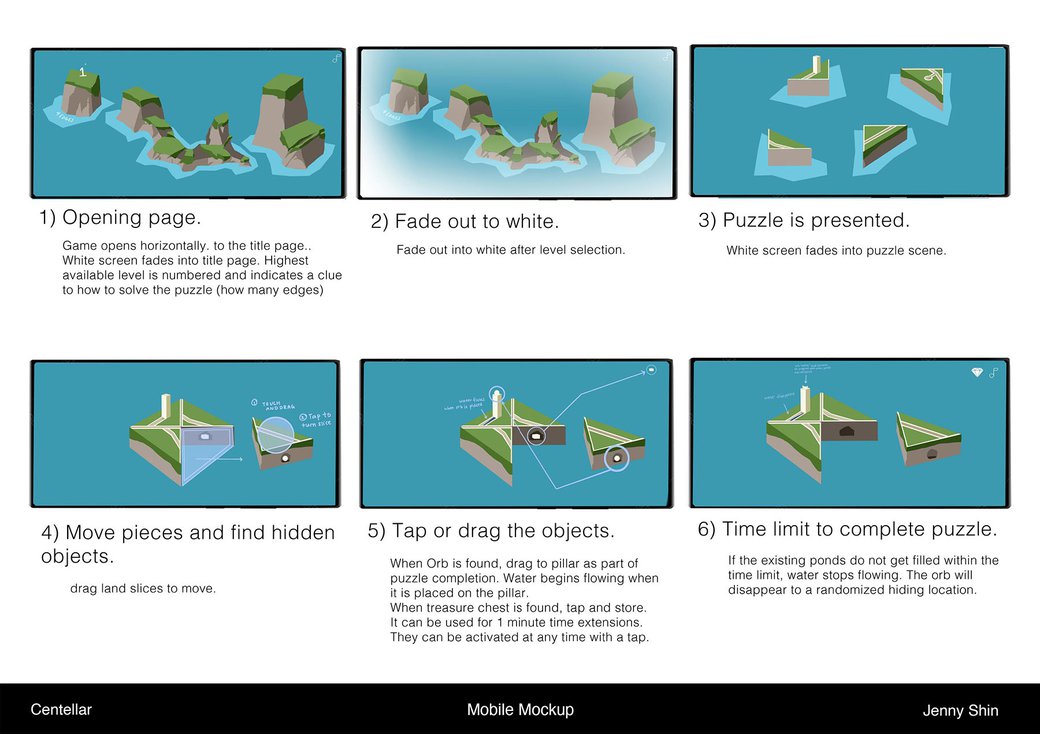 Labs and studios just for gaming
Enter multiple realities in new digital and analog Game Arts play studios. In these spaces, check out game and console libraries; experiment with social and physical gameplay; and learn how to work with XR, AR, VR, motion capture, 3D, and sound engineering equipment.
Studios and technology from across disciplines
Our interdisciplinary curriculum teaches artmaking and prototyping techniques that will enhance how you think about and structure gameplay. Scan or print physical game elements in the Digital Fine Arts Studio; build characters with sanders and vacuum forming machines in the Model Making Studio; or create brand new worlds and gaming adventures in the Rapid Prototyping Studio, where you can practice everything from laser cutting to CNC routing.
Core tools to help you succeed
Full institutional resources of check-out equipment are available to Game Arts students, like laptops, drawing tablets, cameras, and more. Advanced computer labs are loaded with a suite of industry-standard game development software, such as Unity Game Engine, Unreal Engine, Twine, ZBrush, Maya, and Blender.
Access state-of-the-art tools
Oculus Rift VR stations
HTC VIVE virtual reality system
CNC router
Integrated Cintiq desk PCs
Pro-Tools soundboard
3D printers in the Digital Fabrication Lab
Develop a versatile game arts portfolio
Graduate with experience making professional-quality games for a variety of audiences. Through hands-on training and cross-disciplinary collaboration, Game Arts students can hone their personal style and aesthetic. Your portfolio can include a diverse array of work uniquely yours—from 2D and 3D games to escape rooms or from tabletop games to augmented reality.
Game Arts faculty are industry professionals, artists, and designers with distinction in various game media, including experimental forms. They teach software and hardware skills, as well as how to develop conceptual and technical expertise. Many represent related programs—animation, interaction design, critical ethnic studies, architecture, and others—providing robust and varied learning opportunities for Game Arts students.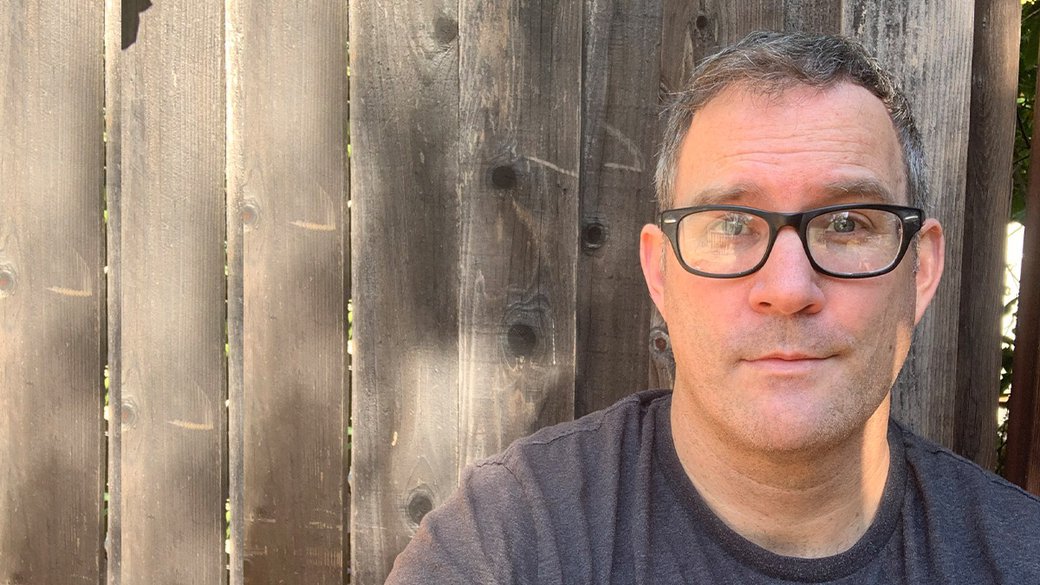 Chair Zachary Walter, PhD, is a game designer, writer, artist, and scholar whose work explores the role of fantasy, games, and play in the realization of systemic change and utopian communities. Walter has more than two decades of experience within the film, technology, and gaming industries, having worked with Vivendi-Universal, Warner Bros. Television Animation, Sony-TriStar, 20th Century Fox, CBS, Sierra Interactive, Berkeley Systems, and others. His experimental game works have appeared at the Open Engagement conference, Haverford College, Kadist, and conventions and events across the country.
Make compelling games that move everyone forward
At CCA, you'll learn the art of making games along with the theoretical knowledge that turns play into empowerment, social critique, and personal expression.
Game Arts students learn the many shapes and forms games can take— from tabletop to digital, and from the ancient to the present. They explore the philosophy behind what makes a game fun to play and the diverse ways to design them.
Students also master the technical skills needed to make their own games. They learn how to use sound and motion features for digital games, how to draw and design physical games, and how to collaborate as a team.
The program culminates in a capstone project of self-directed study in a game genre and work style of your choosing. Combine your talents with other students in a small group or work on your own. You can decide to concentrate on digital 2D, 3D, and XR games; analog or tabletop games; or something more experimental. View sample course descriptions.
Investigate ideas through every dimension
Before diving into their chosen major, every undergraduate participates in the First Year Experience. Students explore a wide range of materials and tools over the course of two semesters. Faculty from different disciplines guide studio projects, group critiques, and theoretical discussions, setting students up for success throughout their major coursework.
Why study Game Arts? It's a field that lets you choose your own adventure. The global professional gaming industry is on a roll, with unprecedented employment growth in tabletop and video games alike. Entrepreneurial makers can distribute digital games directly to consumers through app marketplaces, work as freelancers for software and game companies, or develop their own studios. Throughout CCA's curriculum and an internship, you'll have opportunities to explore what direction you want to take and connect with game and animation studios in the Bay Area.
Potential career paths
Independent game artist
Game producer
Game designer
Game concept or production artist
Game animator
User interface artist and designer
Environmental artist
Level designer
Narrative designer
Game writer
Game programmer
Game engineer or technical director
CCA's BFA in Game Arts is a specialized interdisciplinary degree that teaches the technical and technological skills of professional game making, as well as the conceptual, critical, and cultural theory necessary to build a game practice that is all your own. Located in the center of the gaming industry's global home base, CCA is an ideal launchpad for a lifelong career in game art and design.