Congratulations to CCA faculty Steve Jones and Martin Venezky who, along with Emily Pilloton-Lam, received 2022 AIGA SF Continuum Fellow awards. AIGA, the professional association for design, focuses on design as a profession and as a cultural asset that serves practitioners across design disciplines, as well as teachers and students with national and local chapters. Continuum is AIGA SF's annual award ceremony that recognizes those who positively impact our Bay Area creative community, through their significant contributions of service, professional achievement, leadership, and education.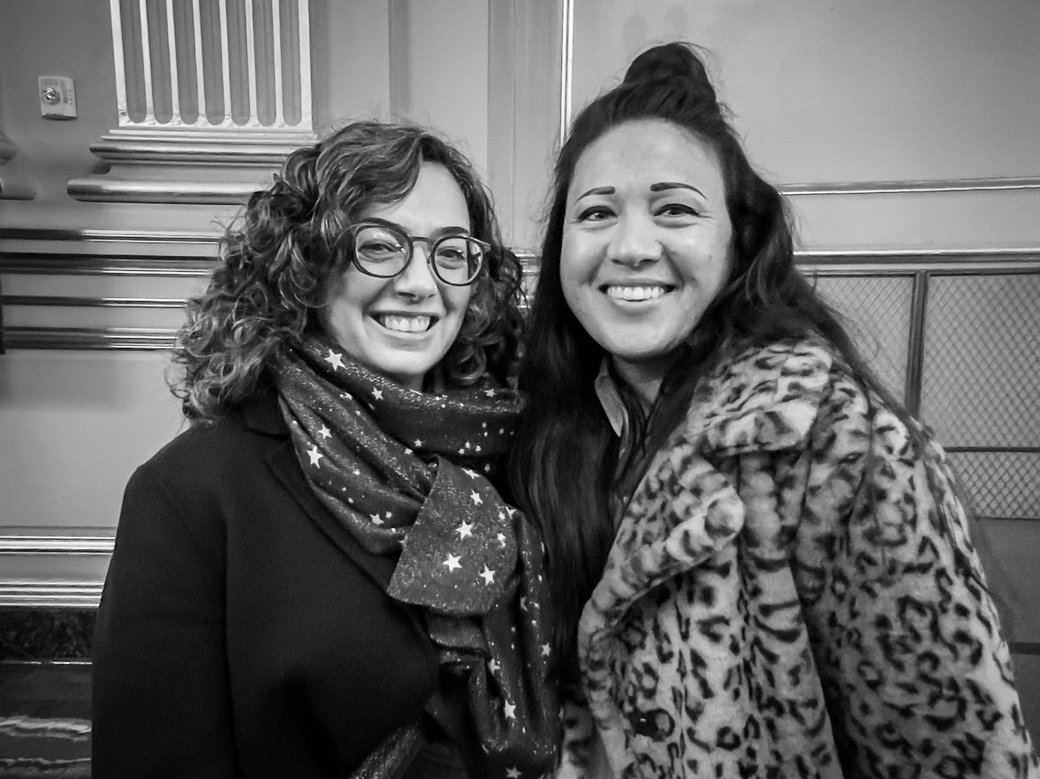 This year's ceremony awarded the three 2022 fellows and 2021 fellow August de los Reyes (1970–2020). Continuum is organized and produced by David Hisaya Asari, who teaches in Graphic Design, Critical Ethnic Studies, and Special Programs at CCA. Asari is also president emeritus and current board member at AIGA, his initiatives are focused on diversity and education. CCA faculty have a long history of involvement with AIGA through the national and local chapters (see list at end).
The 2022 fellows each stretch what we might expect from AIGA, which is commonly conceived of as a graphic design–focused organization. Steve Jones is an established graphic designer who makes community- and justice-focused work; Martin Venzky straddles fine arts and design, often producing large scale photo-based installations; and Emily Pilloton-Lam is the founder of Girls Garage, a nonprofit design and construction school for girls and gender-expansive youth, where they are taught design and building skills as tools for empowerment. Coincidentally, Pilloton was previously a student of Dean Nugent, so there were many layers of connection with CCA.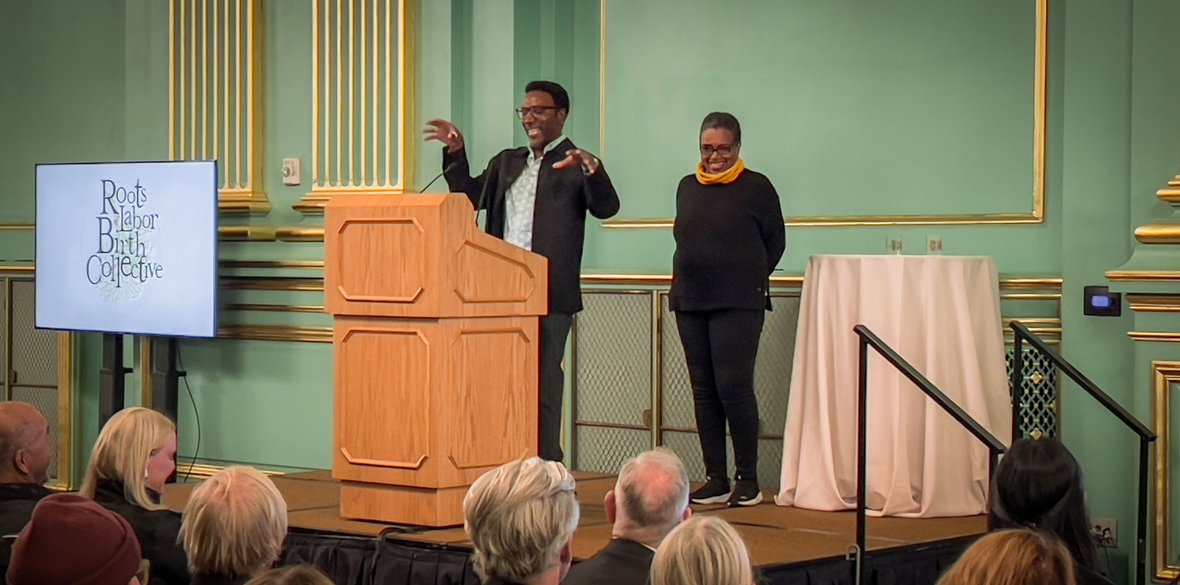 Steve Jones teaches in Critical Ethnic Studies at CCA, is a CCA alumni (BFA Graphic Design 1992), and has been an active AIGA member at the local and national level. He helped to organize AIGA SF's Enrichment Scholarship program, annual Portfolio Day, and other mentoring and education opportunities and he served on the AIGA Design Journeys Advisory Board to help choose the first 25 BIPOC designers to be featured. He was introduced by longtime friend Ayana Airakan-Mance who talked about his socially focused work from his time at YSB Magazine (Young Sisters & Brothers, part of Black Entertainment Television) where he worked after graduating from CCA to plantain studio, his interdisciplinary design firm that he founded in 1999 with Nick Gomez.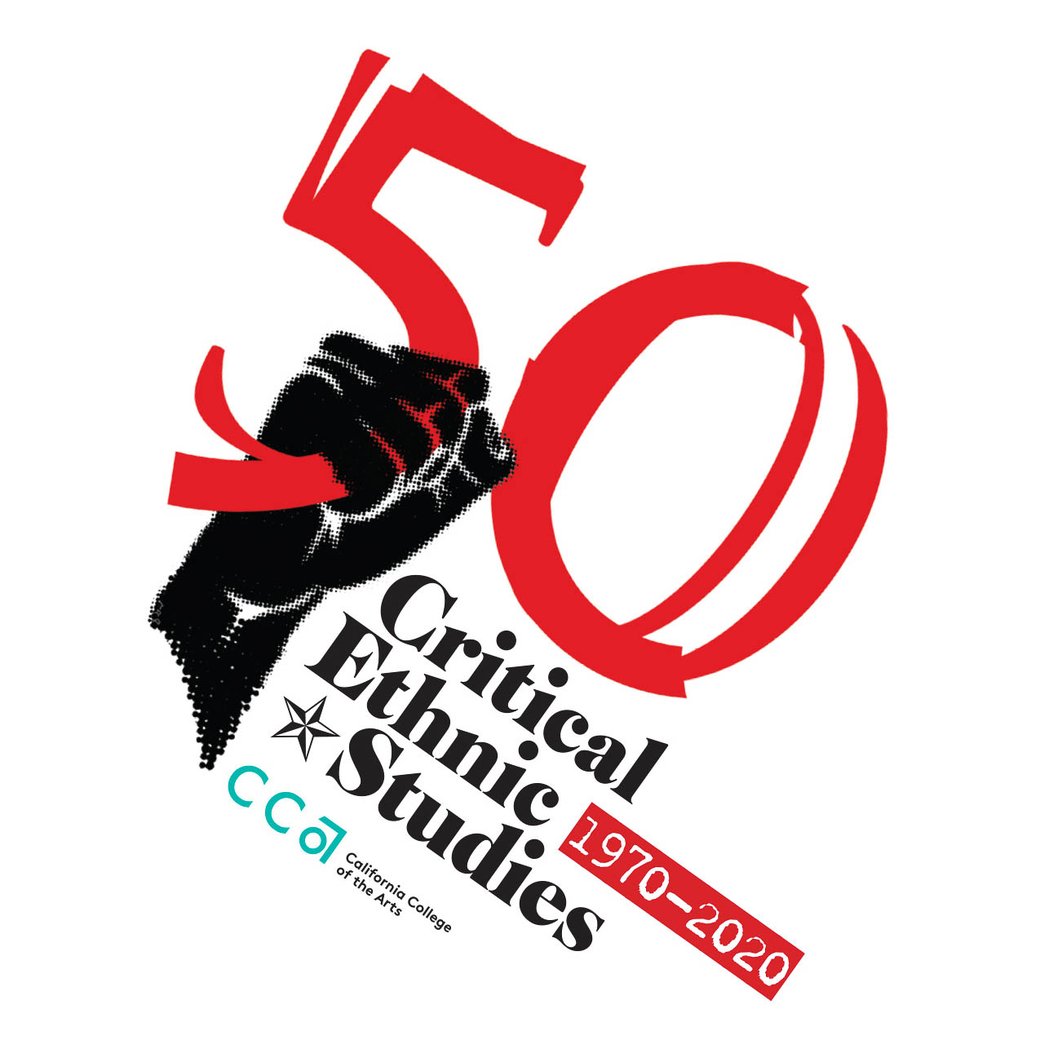 Jones says, "Developing a social consciousness is integral to my personal value system, and one that I foster in my students." He just finished working on a rebranding project with ArtEsteem, an Oakland-based nonprofit and is currently collaborating on an upcoming book, How to Have Antiracist Conversations, and is in early discussions with the local nonprofit, Leaders of Tomorrow, on a project dealing with mental health in BIPOC communities.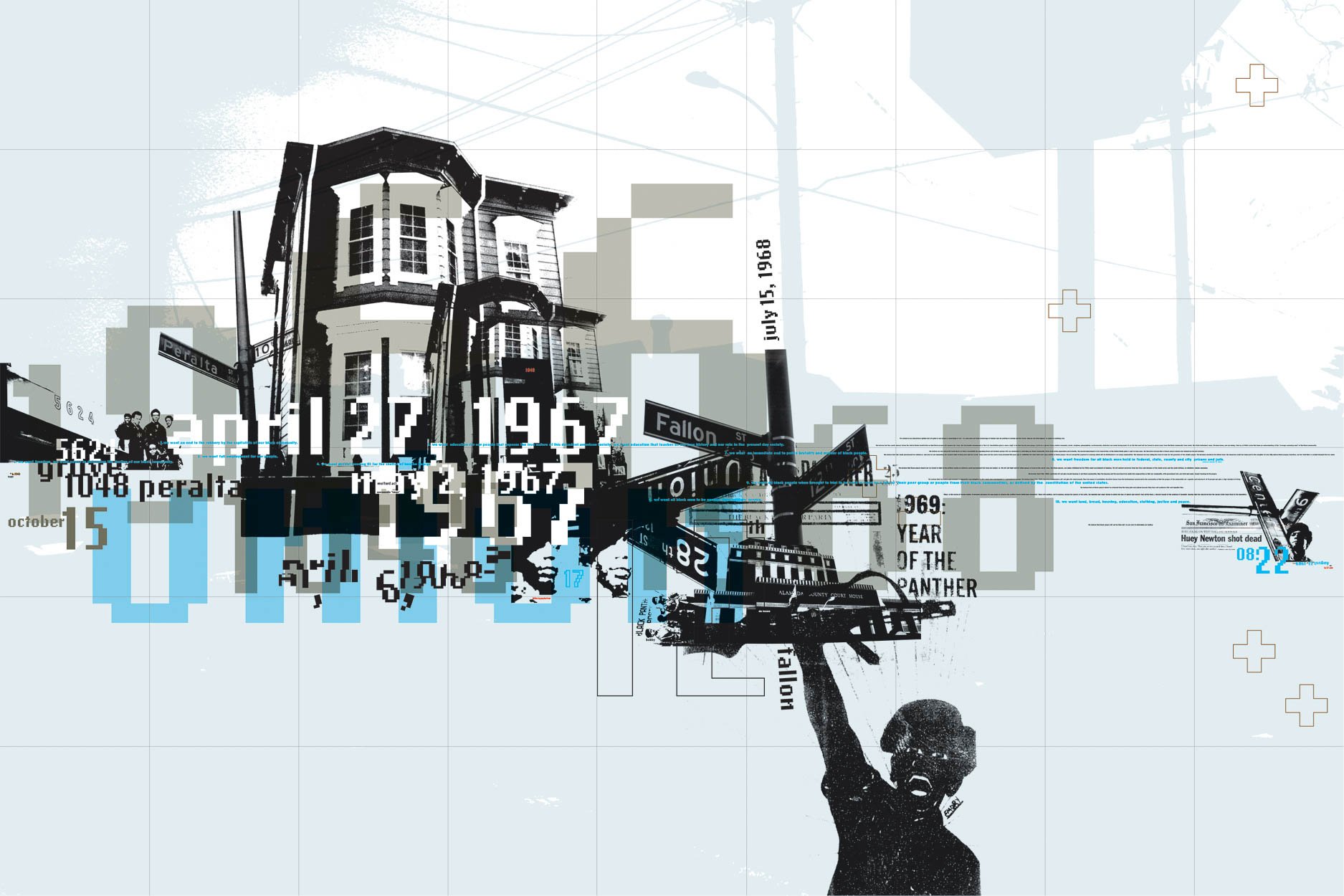 "My client base is primarily nonprofits, communities of color, and small businesses. This kind of work is often overlooked, or not as respected. I've been told that I need to make work that is 'sexier.' Of course I've fought against that," says Jones. "One of my criticisms of the profession is that by default, as a Black designer you're on the outside in graphic design. It's generally not very inclusive, so it's good to be acknowledged," he adds.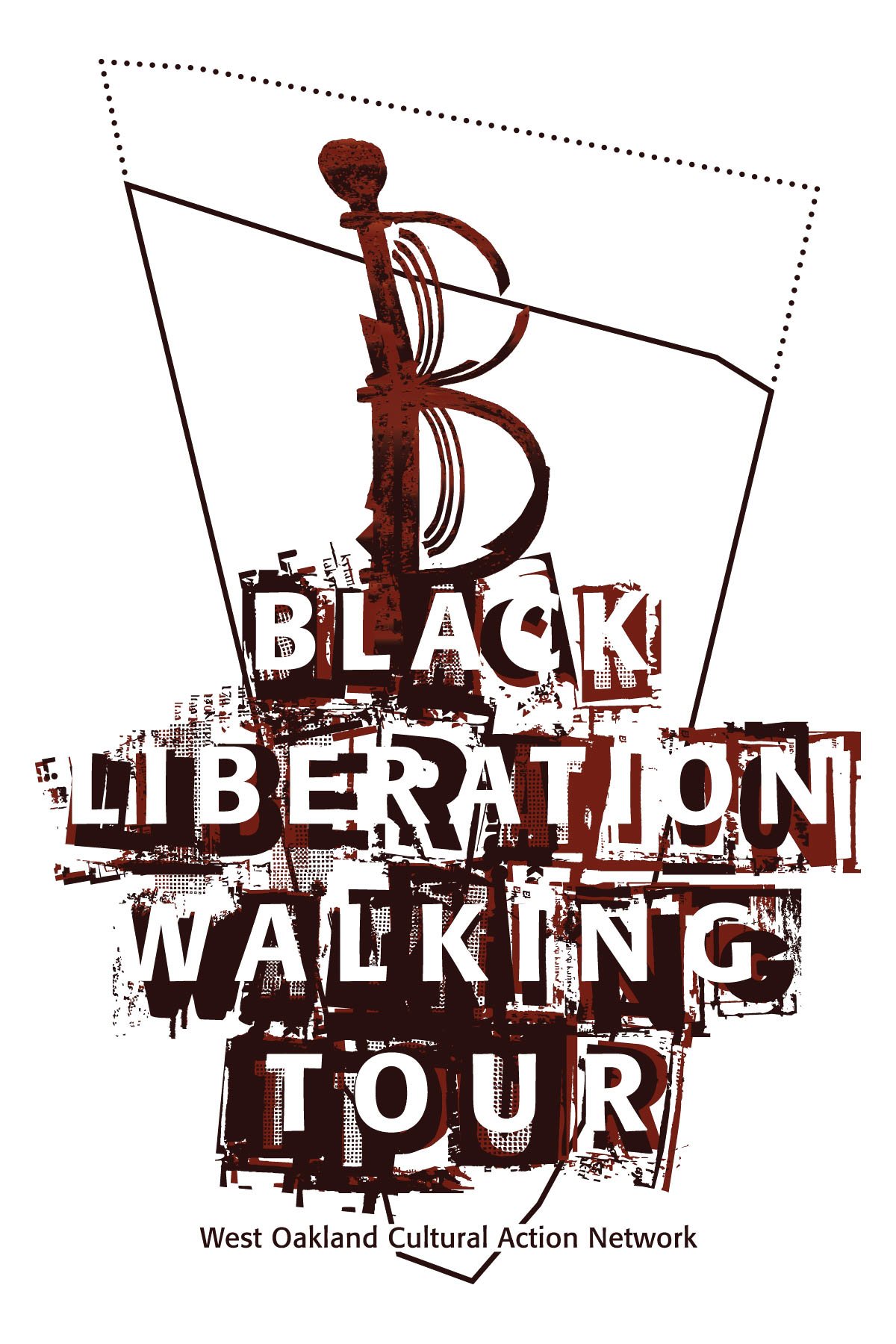 Martin Venezky teaches in MFA Design at CCA and produces exhibitions, print media and books using drawing, collage, photography and sculpture. Venezky was surprised to get the call from AIGA, "I've sometimes felt like an outsider to the design community, especially in San Francisco where the work is so web focused. Getting acknowledged from within the community is a really nice thing. I like to consider design less as a business and more as a way of looking at the world, a way of thinking. Within our program [MFA Design] I can have those conversations, but out in the professional world it's a lot harder to talk about design like that." He was introduced by Jon Sueda, chair of MFA Design, who described being Venezky's student decades ago: "His approach was thought of as strange and unconventional, and to be honest ruffled some feathers, but was also completely inspiring and exciting to myself and so many other students."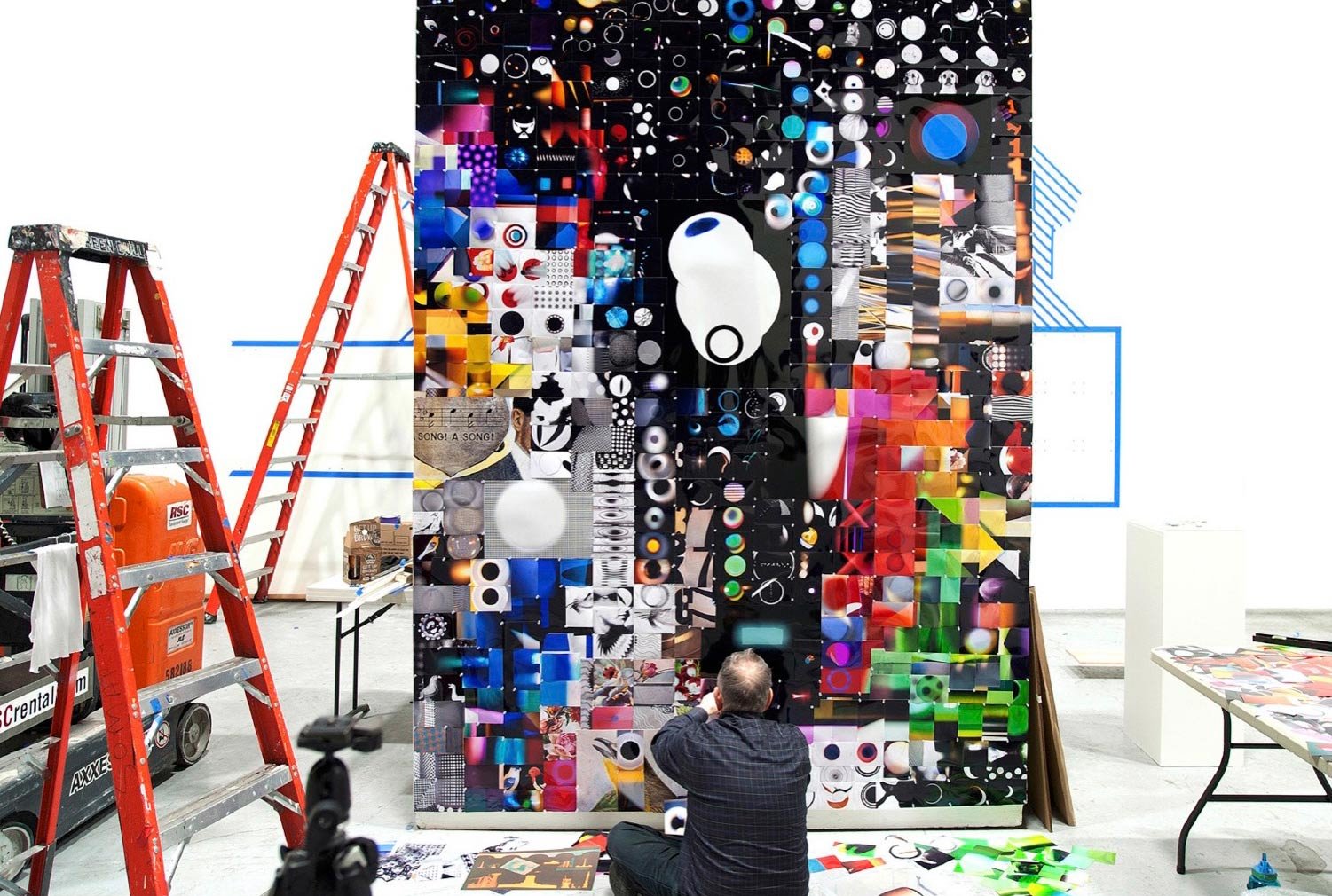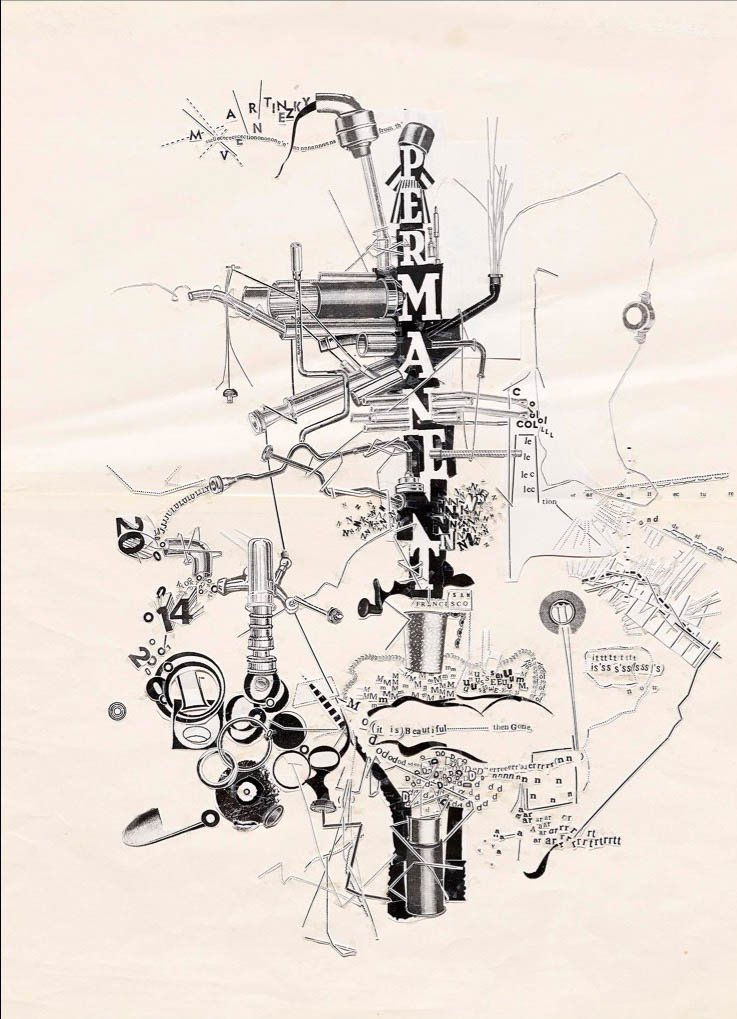 The fluidity of disciplines in Venezky's work also keeps him from feeling completely at home in any one circle. "I'm a real believer in cross-disciplinary learning. It's something that's easy to say, but harder to actually do. And it's something we really get at in our program." In the spring he'll teach a course that intersects typography and photography, focused on "developing new skills and integrating them."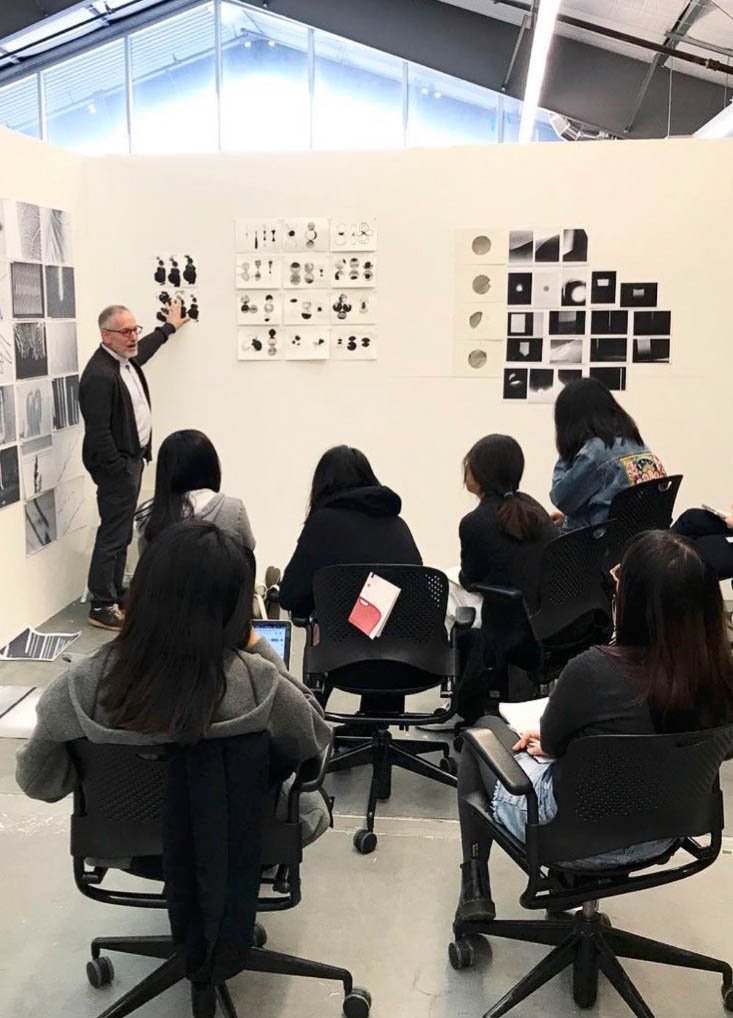 Thinking about the cohort of fellows, Venezky can see through lines of stepping up to and over thresholds. "Girls Garage," he says, describing Pilloton-Lam's organization, "is about getting them comfortable around using tools." And Jones's work in the classroom and his studio is about developing a social consciousness. "Maybe that is part of what unites the group, the idea of us all trying to open up possibilities for people who never thought of themselves as capable in that way," says Venezky.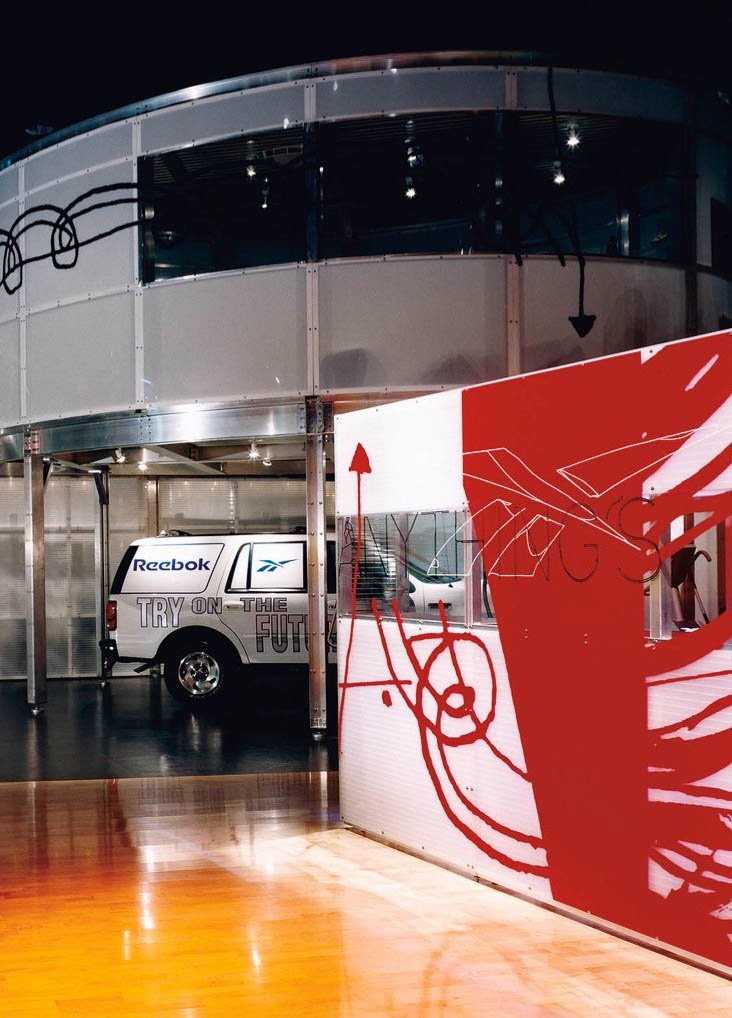 Public awards and professional organizations can shape and direct what the field focuses on and recognizes as legitimate. An award is a statement of value; it reveals the agenda of the institution that gives it. If AIGA is indeed casting more widely, it is an important tell-tale of the rich pluriverse that design can be—one in which we recognize and celebrate the work of Black designers, image makers that expand and cross disciplines, and designers committed to building a just and accessible future for us all.
CCA and AIGA SF:
Current CCA faculty who have received the Continuum Fellows award:
Bob Aufuldish
Leslie Becker
Hugh Dubberly
Mark Fox
Eric Heiman
Tom Ingalls
Steve Jones
Martin Venezky
Past CCA faculty who have received the Continuum Fellows award:
Doug Akagi
Michael Carabetta
Michael Cronan
Melanie Doherty
Maria Giudice
Kit Hinrichs
Michael Mabry
Michael Manwaring
Jennifer Morla
Steve Reoutt
Barbara Stauffacher Solomon
Dugald Stermer
Lucille Tenazas
Michael Vanderbyl
CCA Alumni who have received the Continuum Fellows award:
CCA Faculty who have been Presidents of AIGA
David Hisaya Asari
Mark Fox
Michael Mabry
Jennifer Morla
Christopher Simmons
CCA Faculty who have been AIGA Medalists
John Bielenberg
Patrick Coyne (Richard Coyne, Jean Coyne)
Michael Cronan
Kit Hinrichs
Terry Irwin
Michael Mabry
Lucille Tenazas
Michael Vanderbyl
—Saraleah Fordyce, faculty, Critical Studies and MFA Design
January 12, 2022