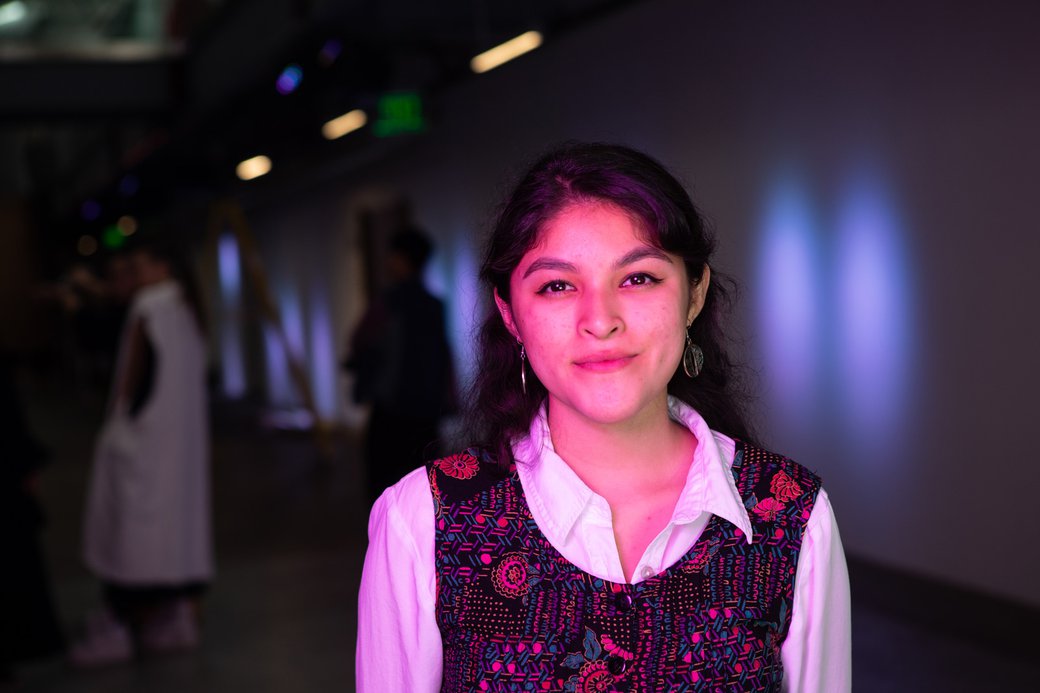 Sajida Silva's (BFA Fashion Design 2020) connection to their Belizean roots impacts the use of textiles and tactile experiences in their design practice. Silva describes their work as being "inspired by ideas of generational knowledge of magic, seeking nourishment of the soul by the land, to fulfill their desire to heal communities through the process of making."
While finishing school at CCA, Silva received an opportunity to explore fashion production outside of the classroom with Remake Our World, a Bay Area-based nonprofit that supports sustainable fashion and activism. They traveled to Mexico to meet garment workers and create a narrative film, Made in Mexico. This international experience influenced Silva to partner with like-minded designers who make us think about how we value what we wear.
This conversation took place via email in July 2020.
What inspires your work?
I am inspired by connections between people, regions, and cultures and am always looking for new ways to visually and texturally explore those connections. My experience navigating the world as a first-generation student and queer Central American also heavily influences how I tell stories and what topics I choose to delve into.
How has CCA's Fashion Design program exposed you to sustainable fashion?
The Fashion Design program's Ecology of Clothing class exposed me to the what, when, and why behind sustainable fashion and equipped me with the language to speak on the subject, while [the course] Fashion Design 4 pushed me to explore and develop new and existing concepts in 3D.
The program's partnership with Remake brought in the who by allowing me to meet the women that the industry has been trying to hide and silence.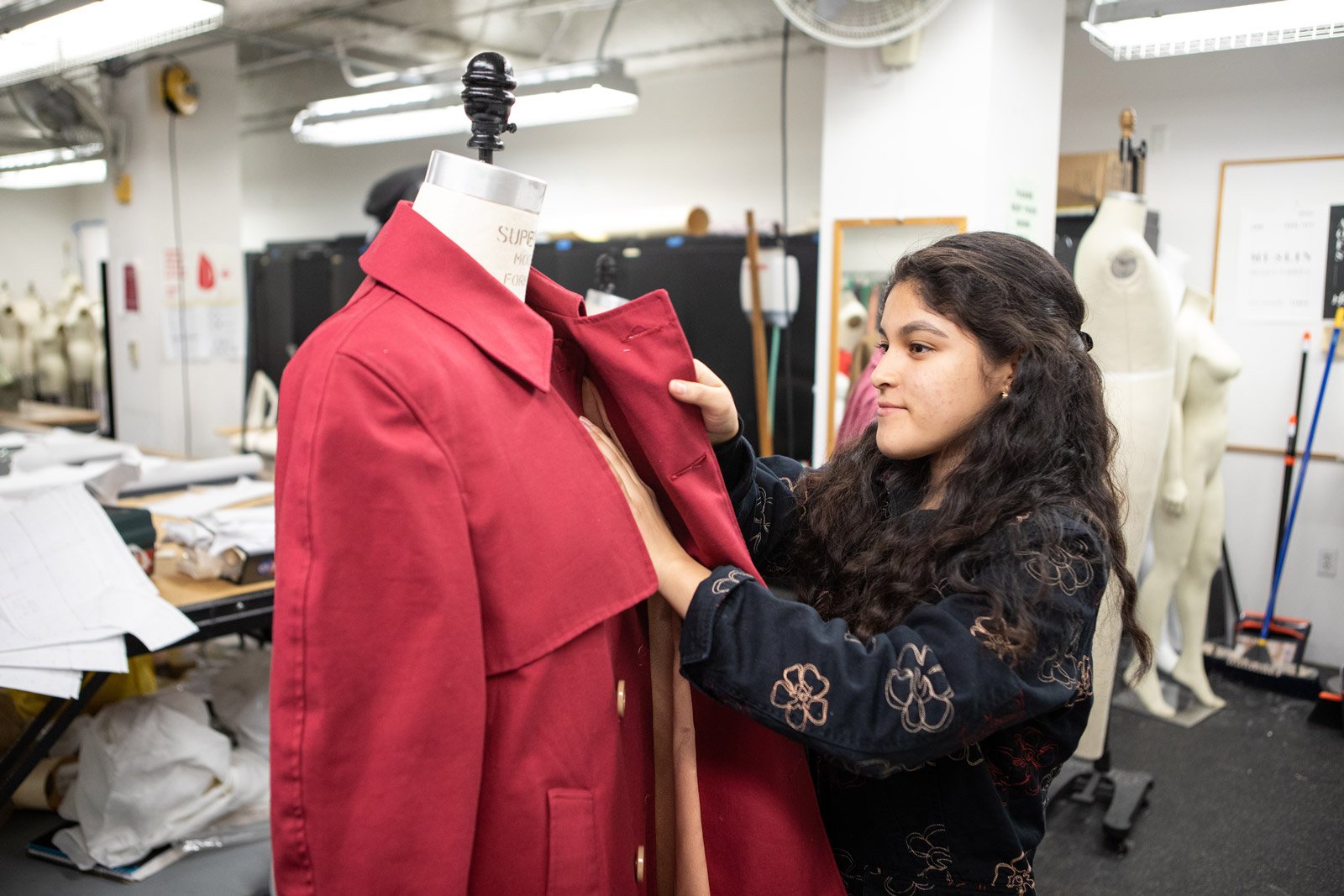 What led you to pursue fashion design at CCA?
Fashion was always a hobby to me, and CCA showed me that I could turn that hobby that brought me so much joy into a real practice and make a career out of it. I chose to attend CCA because of their incredible network of instructors, generous scholarships, and small campus and class sizes. I knew I wanted a very personal experience and I couldn't picture large lecture halls as a part of my education.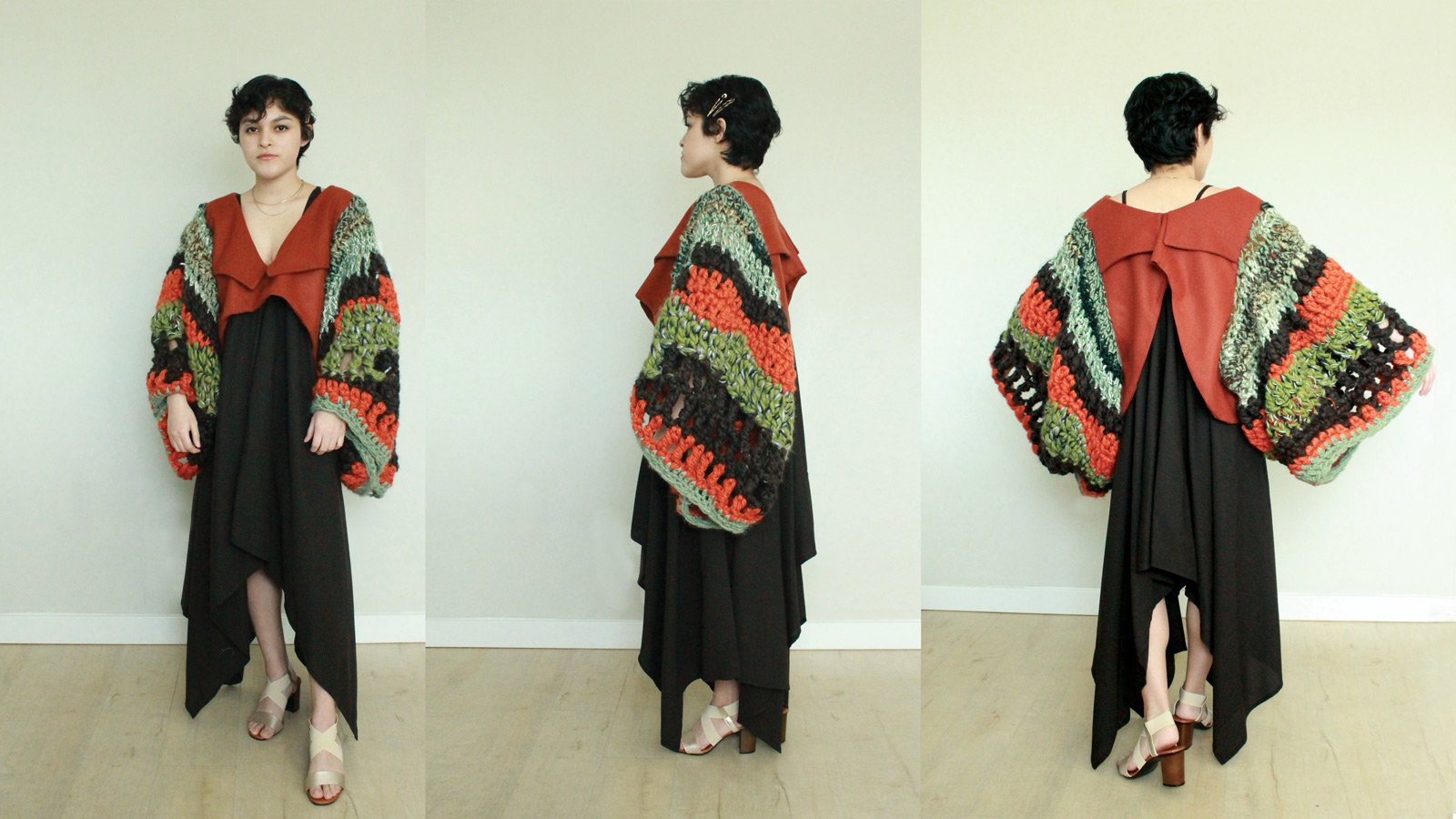 How did your involvement with Made in Mexico shape your practice and design approach?
My involvement with Made in Mexico fundamentally changed my approach to fashion and design. I was faced with the fact that every piece of clothing being sold is hand-made and carries with it the story of suffering and exploited women. As a result I began to wonder what kind of a connection people would have with their clothing if they knew all that went into making a garment. My thesis collection looks at the type of energy a garment can carry depending on how it was produced.
Tell us about your thesis collection A Través el Río Mopan.
Inspired by a community of people exchanging knowledge of craft, this collection blends flowing silk and curated yarns to create muddy, rooted, sprawling garments with a vibrant and raw color palette reminiscent of the winding Mopan River, beautiful Belizean horizons, and dizzying days in the sun. In an age where people are becoming re-interested in the journeys their "products" take to reach them, I aim to inspire individuals to gain and develop new skills and cultivate collaborative practice as a form of nourishment that each fiber of the garments carry. Because I wonder: What type of energy do garments made by enslaved women of color carry?