Connecting pedagogy and community
CCA's galleries support an incredible range of events and exhibitions that highlight work by students, faculty, staff, and visiting artists. They serve as a living laboratory where students can expand their practice and bring ideas to life. We host exhibition openings, book signings, town hall–style discussions, lectures, and more. Come experience art, design, architecture, and writing happening at CCA; engage in contemporary art discussions; and witness the dynamic work of influential visiting artists, including Wattis Institute's Capp Street Project artist in residence.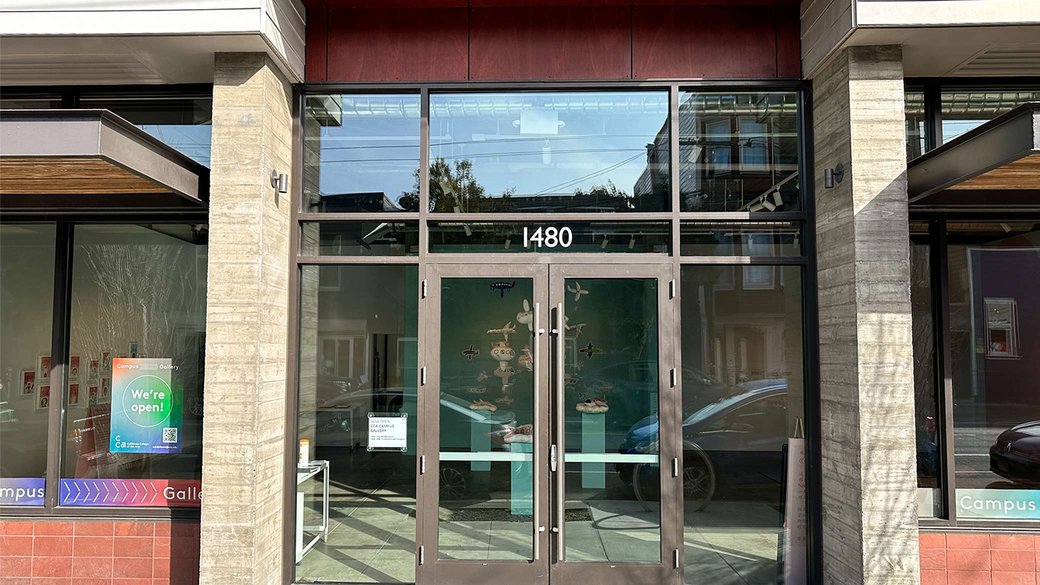 Campus Gallery in Blattner Hall
Visit our versatile new gallery to experience the latest in contemporary art and ideas, right in the heart of San Francisco's design district. Located on the ground floor of Blattner Hall, the Campus Gallery invites visitors and the surrounding community to delight in and explore cutting-edge, interdisciplinary work.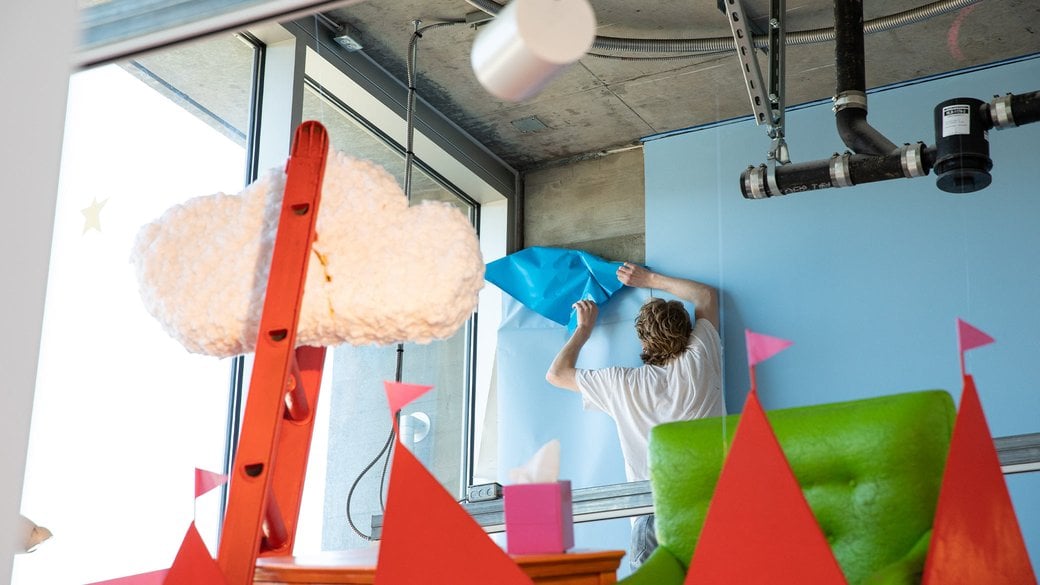 Oriented toward the academic community
PLAySPACE, an acronym for the Paulette Long and Shepard Pollack Art Community Experiment, is an interdisciplinary space of exhibitions-related experimentation and practical learning for CCA graduate students. Student artists and curators have the freedom and opportunity to conceptualize and produce experimental programming while gaining professional development experience.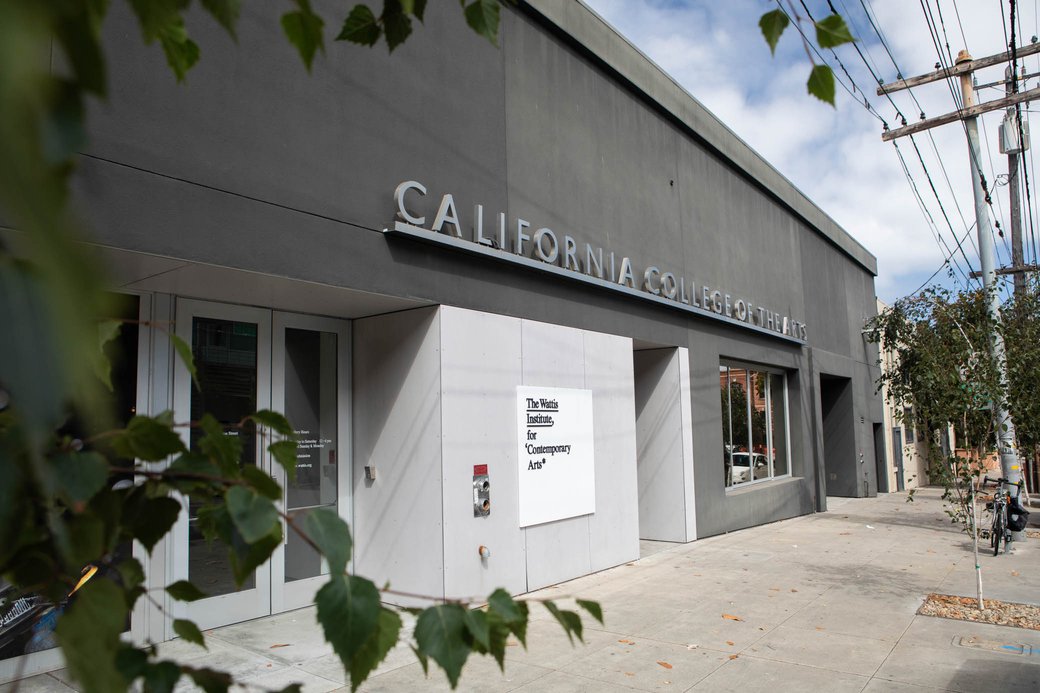 Discover art discourses of today
CCA established the CCA Wattis Institute for Contemporary Arts in 1998 as a forum for the discussion and presentation of leading-edge art and culture. The Wattis Institute works with artists in two distinct ways: as an exhibition space and a research institute. It also collaborates with students and faculty members in multidisciplinary programs at CCA, including the Fine Arts and Visual and Critical Studies graduate programs.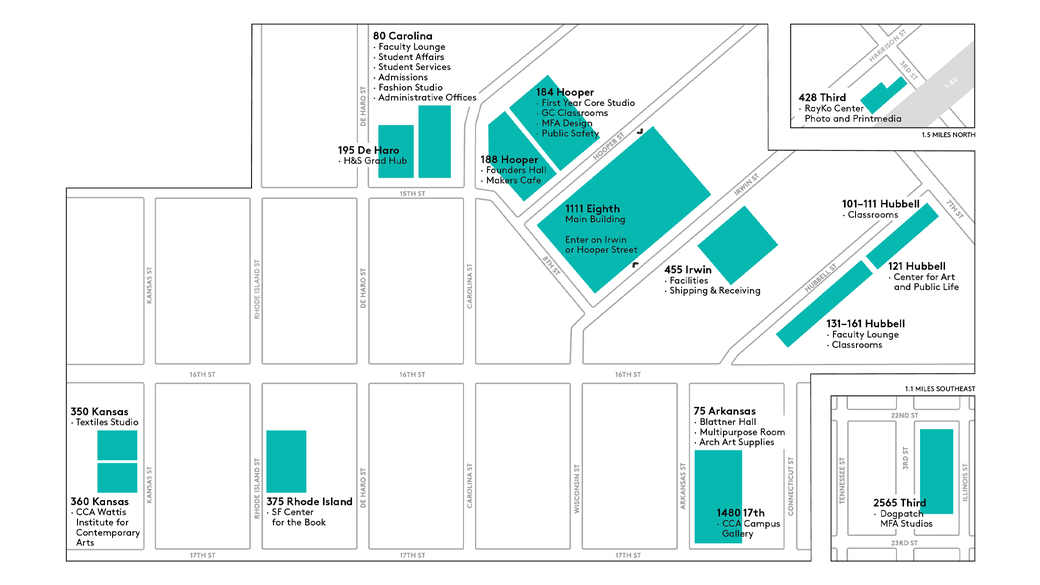 Find your way
Our galleries cover the breadth of our campus and are all within walking distance. Located in Blattner Hall, the Campus Gallery faces Jackson Park on 17th Street. Just a few blocks to the northwest, visitors will find the Wattis Institute. PLAySPACE is located in the heart of campus at 1111 Eighth Street.