Choosing the right graduate school can set the stage for your career, community, and area of focus. We've compiled ten reasons to say 'yay' to the Bay Area:
1. Talent magnet
Bay Area graduate students have access to unique lectures, screenings, master classes, and more by internationally acclaimed figures. Here's a sample of the kinds of people who like to visit:
And that's just a small glimpse of what's happening at CCA. The Bay Area has many more local arts organizations that attract talent from all disciplines. Take a look at the SF Chronicle's Pink Section for examples.
2. Experimental by nature
It's true what they say about California: We're progressive, and we're willing to challenge underlying political, social, and aesthetic assumptions about art and design. We also capitalize on advancements in technology and digital culture to expand how we think about making objects and environments.
From sustainable design and digital fabrication to podcasts and comics, the Bay Area is the perfect testing ground for new ideas.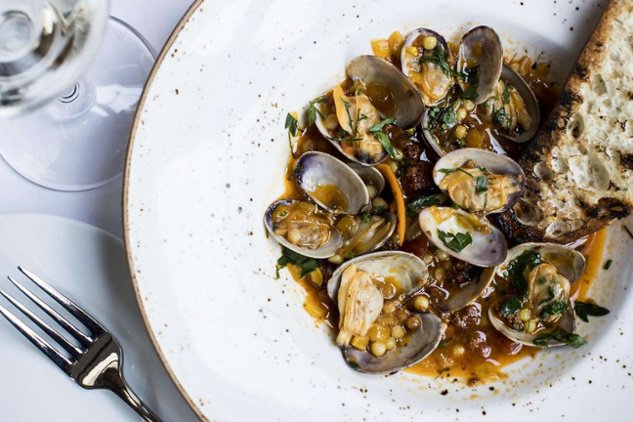 3. Foodie paradise
From fine dining to fast casual, the Bay Area's restaurant scene is one of the best. Take, for example, the Mission District, where there is something (mouthwatering) for everyone. Tartine Manufactory is so much more than a bakery; Foreign Cinema offers the brunch of champions; and Californios delivers a decadent 16-course experience.
Check out the Chronicle's list of the top 100 restaurants in the Oakland, Berkeley, and San Francisco neighborhoods.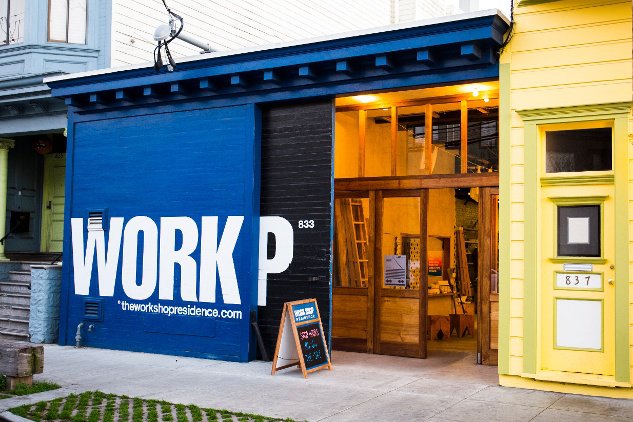 4. Alternative art spaces
The Dogpatch, one of San Francisco's most vibrant arts communities, is now home to the new CCA MFA in Fine Arts studios. We're very excited about this cultural foothold for two big reasons:
The area's renewed interest in craft, particularly when traditional analog skills meet industrial applications
The sheer number of alternative art spaces, such as Workshop Residence (pictured above) and Minnesota Street Project, that champion both established and emerging artists
5. Cultural clout
The west coast is a frontier for creativity, where revered institutions examine, generate, and reshape visual culture. And what better scene than this one for art college graduates? Imagine signing your first book at City Lights, designing office environments for Facebook, or launching a large-scale artistic intervention on Alcatraz Island (Ai Weiwei did).
Renzo Piano, Maya Angelou, Peter Voulkos, Jeanne Gang, Richard Serra, Joan Didion, Allen Ginsberg—these notable figures left their marks on the Bay Area and the culture at large.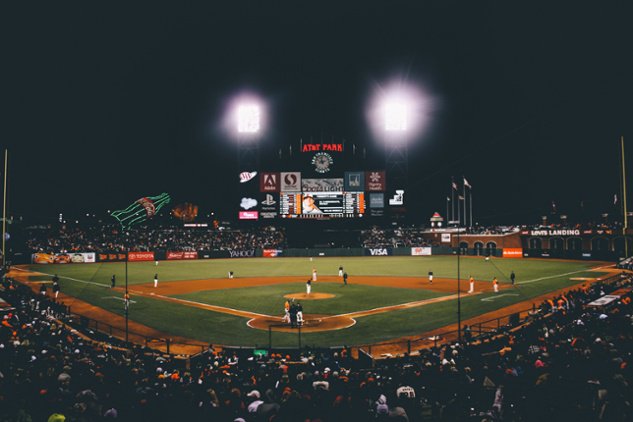 6. Athletic
You'll notice right away that we cherish our sports with a fanatical enthusiasm. When the Giants won the World Series in 2014, the streets shut down. And there are several murals in Oakland dedicated to the glory of the Golden State Warriors. Let's not forget the A's, Raiders, and 49ers, all of whom have fiercely loyal fans who can really pack into a bar.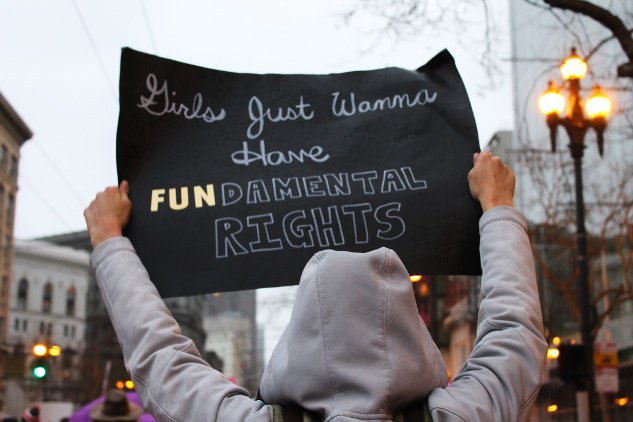 7. Socially conscious
The Bay Area is known for its profound history of arts and crafts, literary movements, experimental design, social activism, and radicalism. Our humans are interested in challenging the establishment and defying conventional ideas.
We question what we make and who we make it for because, at the end of the day, our craft, our speculations, and our collaborations all impact major global issues, from rising sea levels to urban densification.
8. Tech
Forward-thinking and often controversial, technology companies, whether scrappy startup or behemoth, have changed and continue to change culture. The likes of Apple, Google, Facebook, Netflix, and Tesla are a huge draw for talent, particularly in the fields of industrial design, interaction design, graphic design, and writing.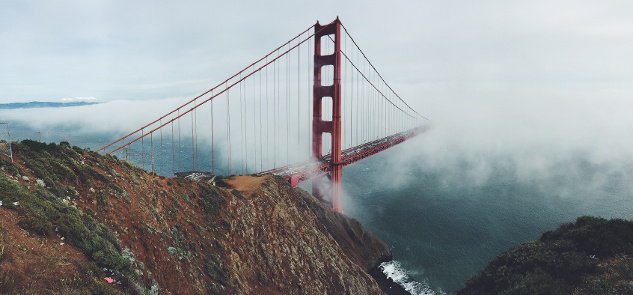 9. Microclimates
While the Bay Area is famous for Karl the Fog, a convergence of hot inland air and cold Pacific air, our microclimates, which vary by neighborhood, necessitate strategic layering. If you live in the cozy Outer Sunset, for example, you'll be ready to discard your sweater by the time you reach our San Francisco campus, located on the eastern side of the city where sunshine is plentiful.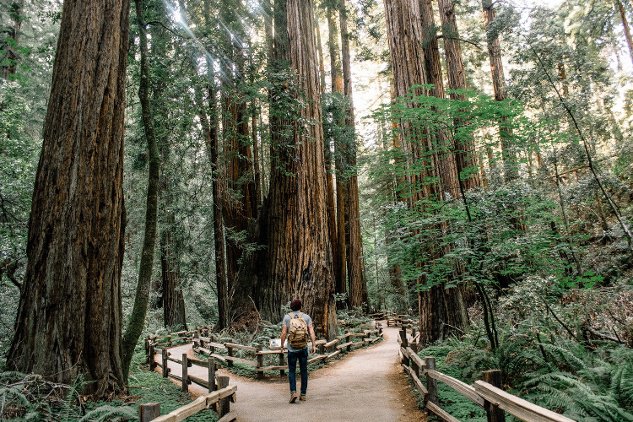 10. The great outdoors
Yosemite, a national park that has inspired the likes of photographer Ansel Adams, conservationist John Muir, and painter Thomas Moran, is about four hours to the east. It's worth the trip just to see the giant sequoias and majestic waterfalls. Local points of interest include Muir Woods (pictured), Big Sur, Point Reyes, and Mount Tamalpais.