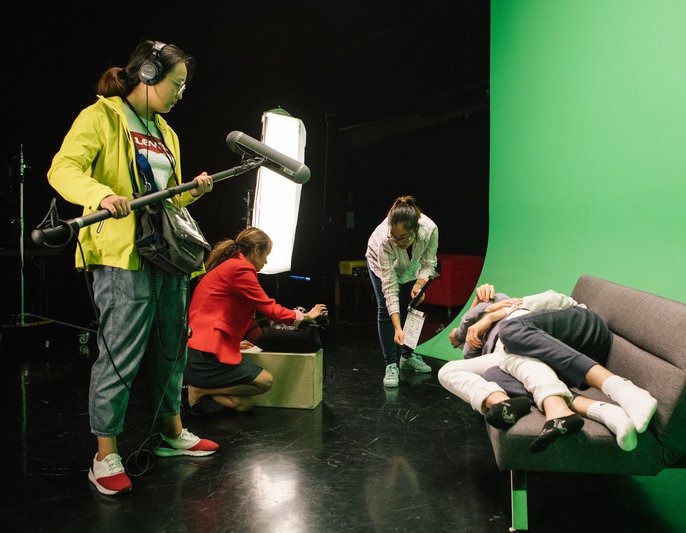 Develop your vision in a film program that goes beyond training and convention.
The MFA Film program prepares students to create and thrive in the rapidly changing landscape of contemporary film and cinematic arts. Our unique multidisciplinary culture provides the ideal conditions for exploring the themes and topics you care about from many perspectives, including artist, craftsperson, and entrepreneur. With the mentorship of our award-winning faculty, students strengthen conceptual capabilities, refine working methods, and expand their understanding of the moving image.
Student work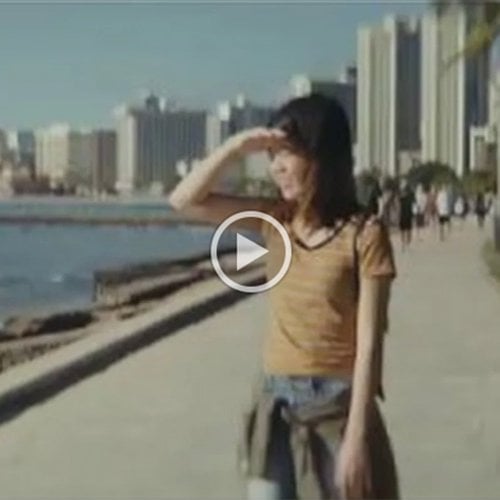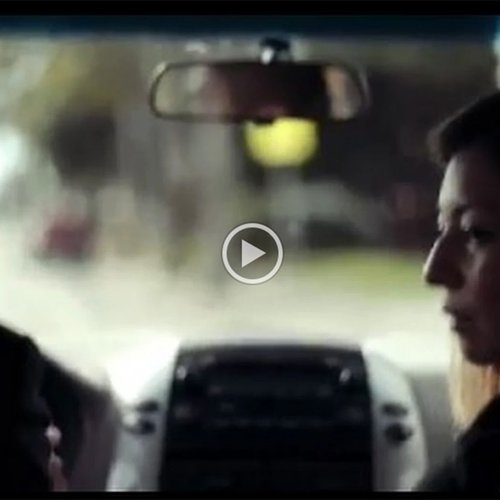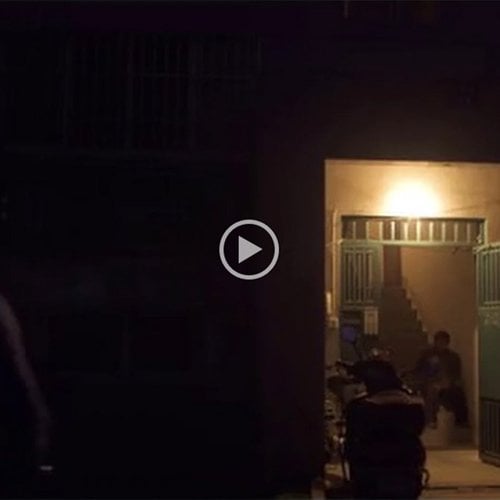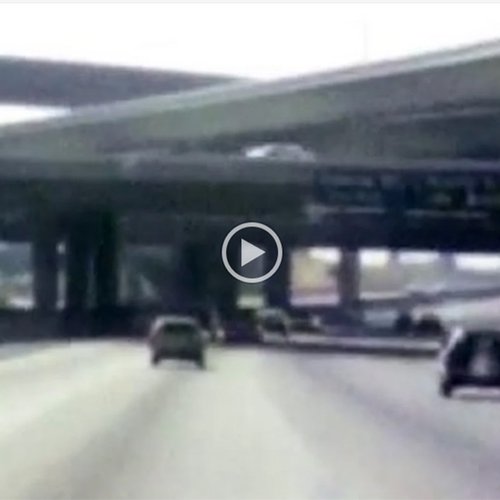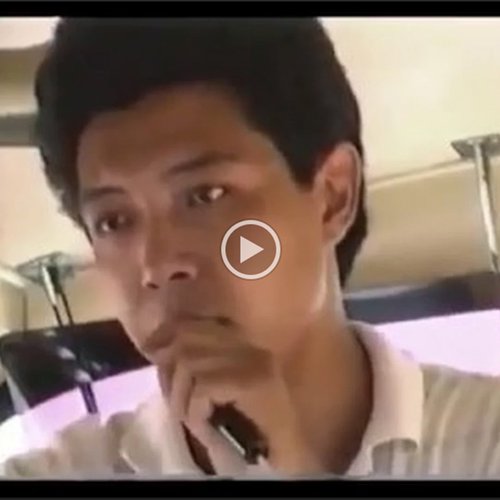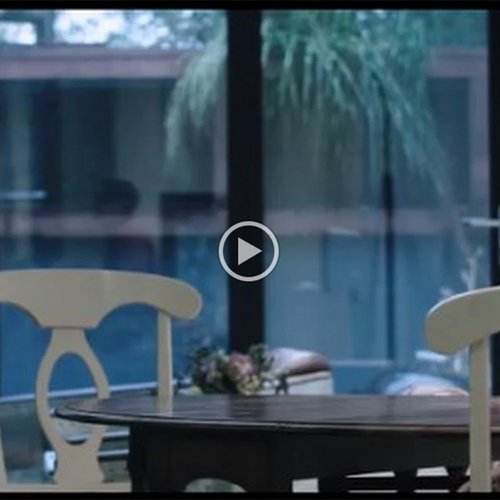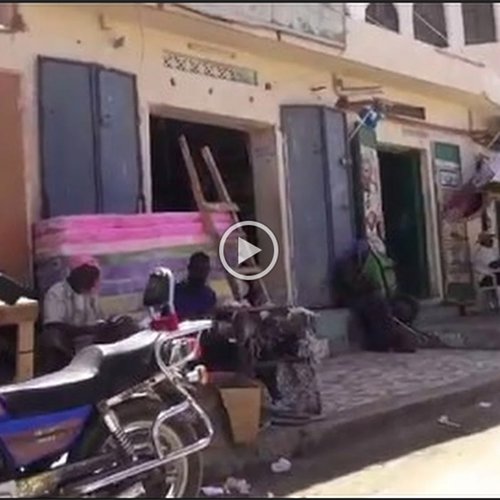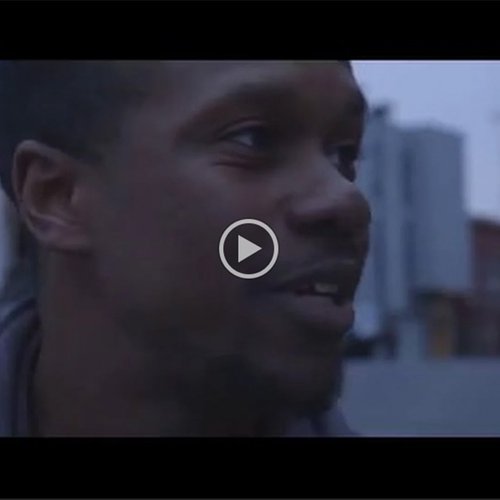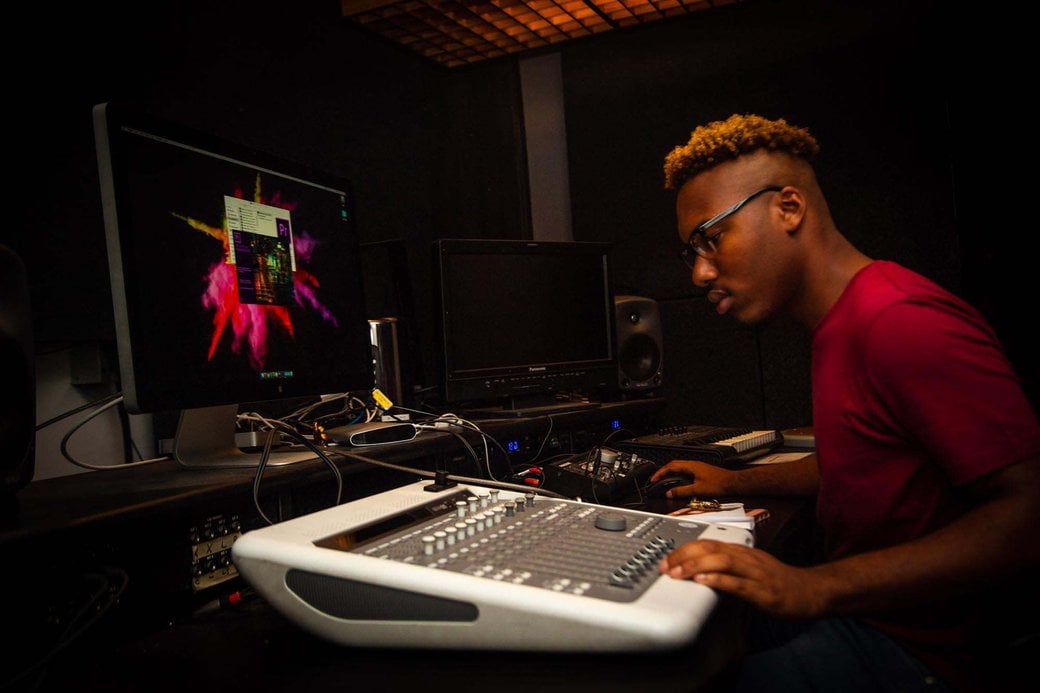 Our facilities support a wide range of filmmaking modes and production methods, from guerrilla-style, experimental, and improvisational techniques to more formal fiction and nonfiction models. Graduate students have 24-hour access to film studios, editing suites, and a sound mixing room.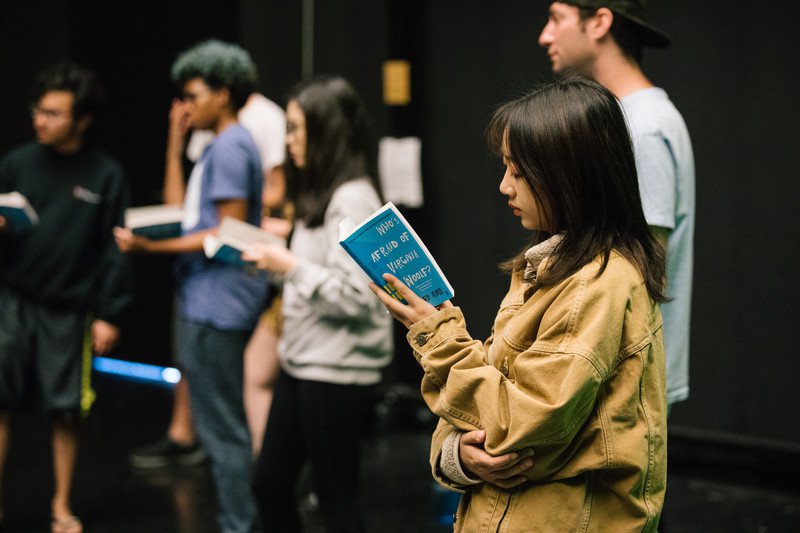 Multi-disciplinary experiences
MFA Film students enhance their studio practice through coursework in cinema history and theory. Led by experts in filmmaking and critical studies, these courses push students to see their work in a broader cultural context, overcome challenges, define their artistic voices, and interrogate creative decisions in their own work. Electives round out the program experience, giving students opportunities to try painting, photography, writing, and other disciplines.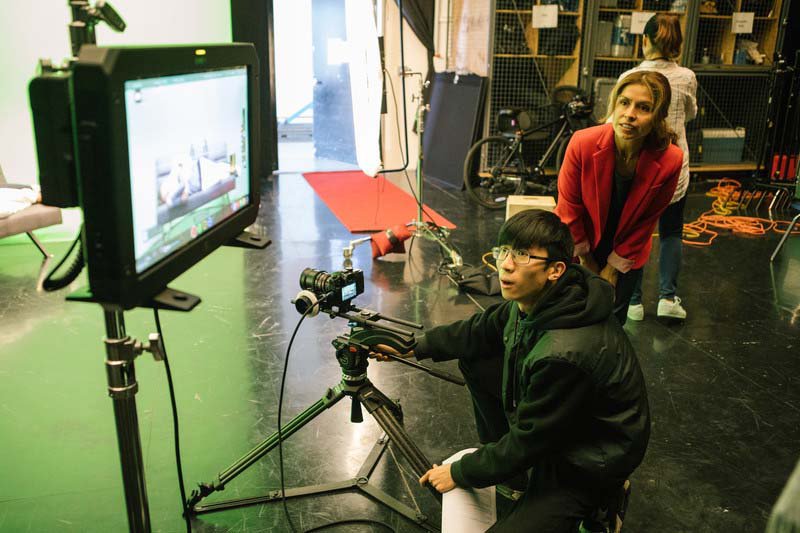 Internships and teaching assistantships
Graduate students have interned with Frameline, producers of the San Francisco International LGBTQ Film Festival; San Francisco Film Society, which organizes the San Francisco International Film Festival; Bay Area Video Coalition; and SoMArts, a cultural center for multidisciplinary events and exhibitions. Internships provide students with hands-on experience and help them build a professional network in the Bay Area. With mentorship in pedagogy from faculty, students may also work as CCA teaching assistants for undergraduate film courses.
Our faculty are working filmmakers and media artists with backgrounds in various practices, including directing, cinematography, sound design, and installation. Faculty work with graduate students one on one to expand their conceptual thinking and aesthetic approaches to film.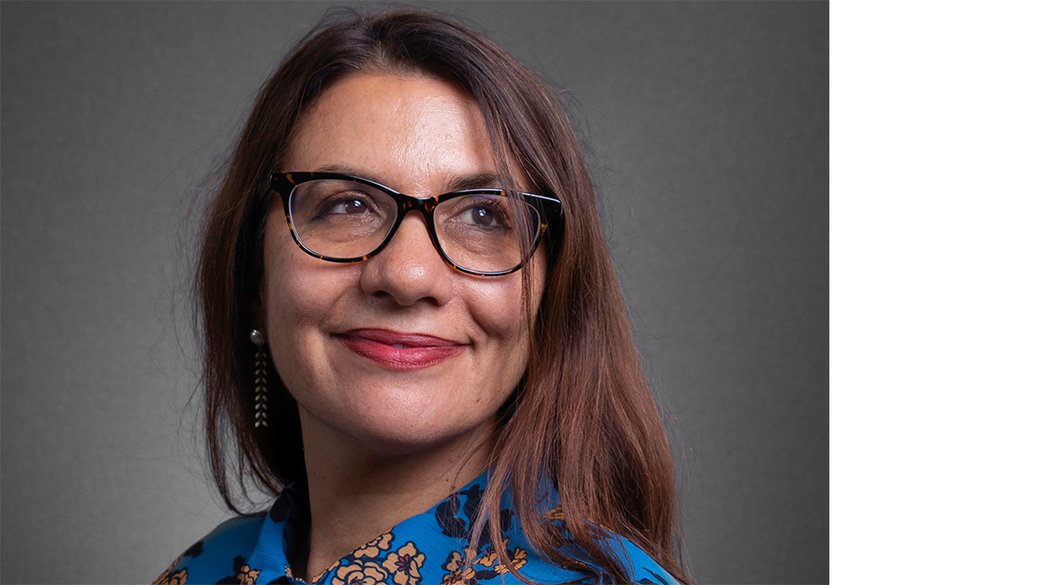 Chair Ranu Mukherjee is an artist who makes hybrid work in moving image, painting, and installation to build new imaginative capacities. She draws inspiration from the histories of collage, Black feminist science fiction, and Indian mythological prints of the late 19th century.
Her solo projects and exhibitions have been presented by the Asian Art Museum, de Young Museum, Los Angeles County Museum of Art, San Jose Museum of Art, Pennsylvania College of Art and Design, Tarble Arts Center, Karachi Biennale, Galerie Barbara Thumm, and Gallery Wendi Norris, her representing gallery. Mukherjee is currently a Lucas Arts Fellow at Montalvo Arts Center (2019–2022) and the recipient of a Pollock-Krasner Foundation Grant (2020).
The MFA Film curriculum covers the full spectrum of filmmaking, from knowledge of cinema history and theory to experimental modes that depart from traditional ways of thinking and making. Students are encouraged to choose electives from other disciplines, such as writing and curatorial practice, to expand their skill sets and push the boundaries of their craft. With access to a diverse range of professional and alternative practices, students are well positioned to create work that exhibits a distinct voice.
Our alumni have the networks, conceptual skills, and technical dexterity to pursue lifelong careers in filmmaking. They draw from interdisciplinary collaborations with curators and visual artists, as well as CCA teaching experiences. From commercial projects to non-traditional media, alumni find exciting opportunities that challenge them to redefine contemporary cinema.
Potential career paths
Filmmaker/Director
Cinematographer
Screenwriter
Film editor
Writer/Critic
Educator
Curator
Visual artist
Our two-year program is designated for those with a bachelor's degree in film, visual studies, or a related fine arts field. Most of our applicants are self-driven filmmakers who are excited to join a collaborative community. Overall, admission is based on the strength of your portfolio and transcripts.
Start your application
You'll apply to CCA and submit all required application materials via SlideRoom. Afterward, you may be contacted for an interview with a faculty member as part of the application process. Being selected for an interview doesn't indicate applicant status or increase or decrease an applicant's chances of being admitted into their desired graduate program. Interviews are conducted at the program's discretion and are used to gain more insight into an application.
MFA Film application requirements
Application and $70 nonrefundable application fee
To be completed and submitted on SlideRoom.


Resume/curriculum vitae
Please outline your educational and professional background and relevant experiences and activities, including community work. Resumes/CVs must be in PDF document format.


Two recommendation letters
You'll request two letters of recommendation from academic or professional sources in SlideRoom by entering the contact information for your recommenders/references. They will then receive an automated email from SlideRoom with instructions for uploading their letter of recommendation.


Unofficial college transcripts
You are required to provide your complete undergraduate academic history. Students who have already taken graduate courses are encouraged to submit those transcripts, too. For international applicants, all transcripts must be in English or accompanied by a certified English translation.

Please provide an unofficial transcript from the college where you will receive or have received your bachelor's degree, as well as unofficial transcripts for all other undergraduate coursework. Unofficial transcripts will be used for review purposes.

Once you have been admitted and enrolled, all students will need to submit official, sealed transcripts showing the completion of a bachelor's degree to our graduate admissions office by August 1 of the fall semester they begin enrollment at CCA.


Proof of English proficiency (international applicants only)
Review and plan to meet our English proficiency requirements for graduate students.


Personal essay
In a personal essay, submitted as a PDF, write 500 to 1,000 words about your work within the context of contemporary artistic practice and why you want to study at the graduate level.


Portfolio
We encourage you to submit at least one completed recent work. You may also submit a five-minute sample reel that the review committee will watch in its entirety. The five-minute sample reel should be labeled clearly with the title, date, running time, and description of the piece, or pieces, it contains. Your role in the production of each piece must be clearly labeled as well.

You have the option to also submit: supplemental reels of up to 10 minutes in length, which will be viewed at the discretion of the committee; additional video files (we encourage you to submit at least one completed recent work); and up to 10 still images, written work, and links to web-based work.

Technical specs are as follows:



Images (up to 5 MB each)
Videos (up to 250 MB each)
Audio (up to 30 MB each)
PDFs (up to 10 MB each)
Links to media from YouTube, Vimeo, and SoundCloud are also acceptable
Contact our program manager with questions