The CCA community has embarked on a journey to understand what belonging means to us, and what it could mean in the future. In March, the campus initiative Creative Citizens in Action (CCA@CCA) launched the Belonging Symposium, which kicked off a series of talks, exhibitions, and conversations on work that is vital to us.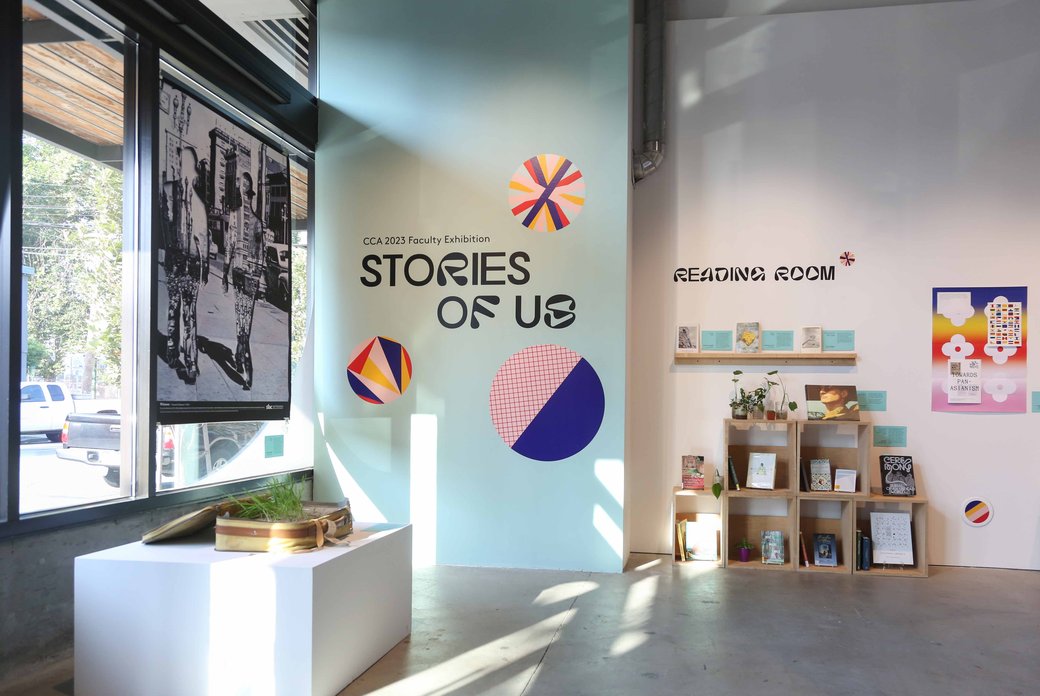 In late summer, we asked our faculty the question: What does the idea of belonging mean to you? The result is the recent faculty exhibition presented at the CCA Campus Gallery titled stories of us. (On view August 30–October 20, 2023.)
In stories of us, the CCA faculty community presents a diverse array of work in a wide range of mediums, from furniture design to works that invite your participation and from zines to quilts, all showcasing the faculty's unique practices.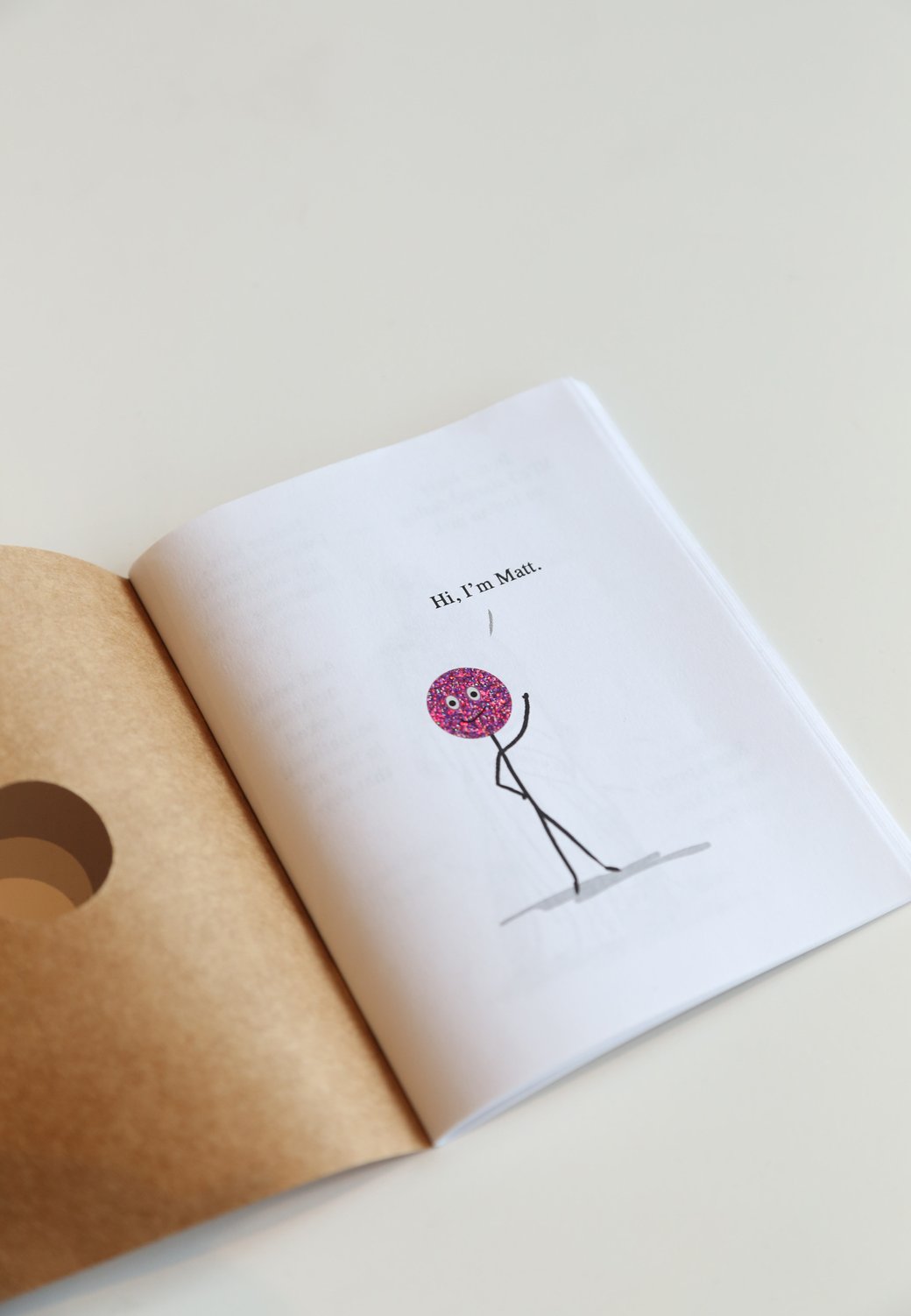 The works on view reflect personal stories. They uncover the complex web of racial identity. They tell of people imagining a better world. They show moments where they met themselves. They reveal some of our faculty's most vulnerable moments.
"Even in spaces where we feel the most comfortable and welcomed, we sometimes make our biggest mistakes," says Matt Silady, associate professor and chair of BFA Comics. "[My piece] is a very short story about trying too hard, misunderstanding my place, and learning that things often work out best when you take a step back and get out of the way."
Preview select works below and read personal insights from our faculty. Plan a visit to the CCA Campus Gallery in San Francisco to explore more.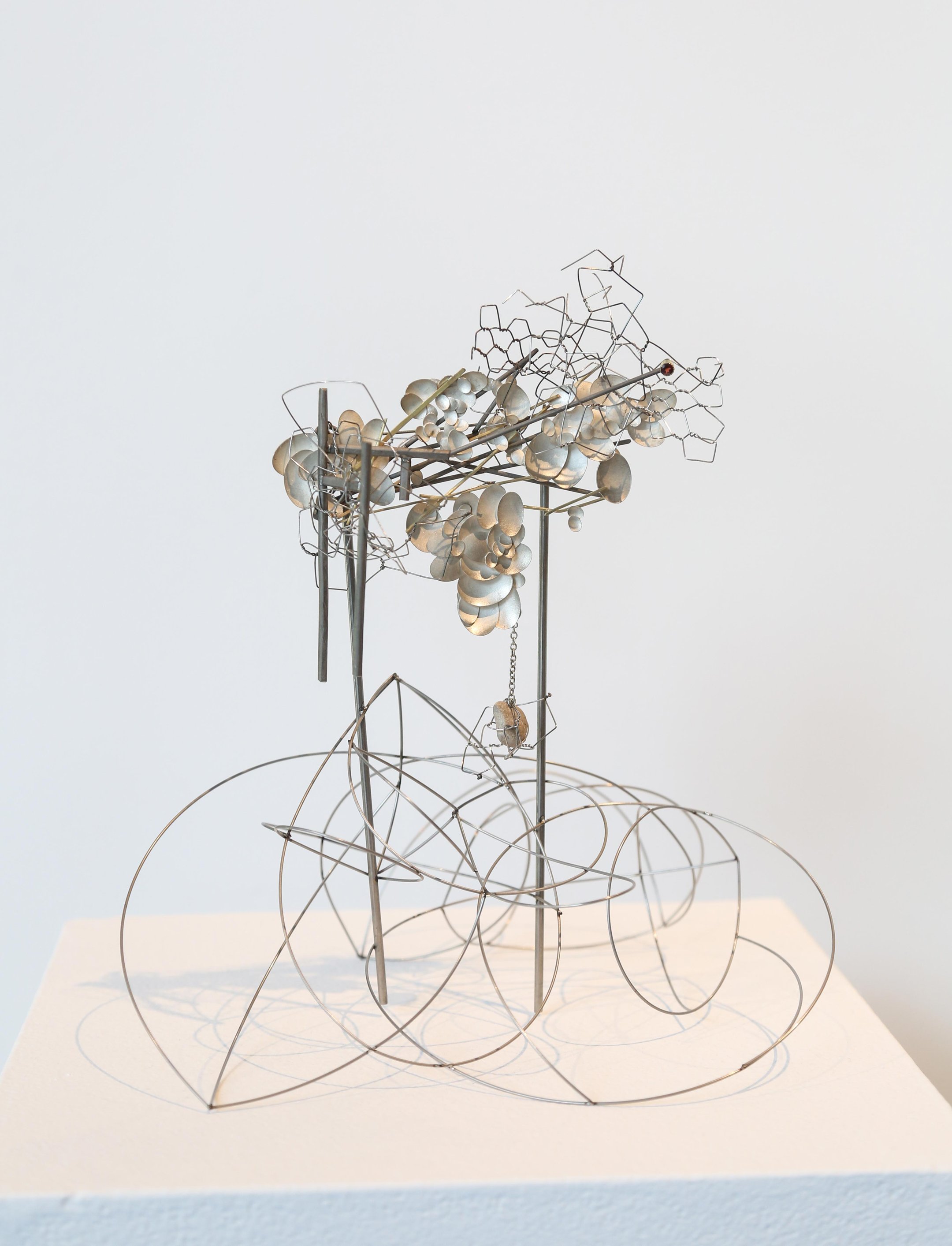 "This is based on a memory that my father told me from this time in WWII Japanese Relocation Camp …. This piece connects me to my father's story through humor and documents a complex part of my family history with many contradictions and unexpected ways that community can form."
—Curtis Hidemasa Arima, chair of Jewelry and Metal Arts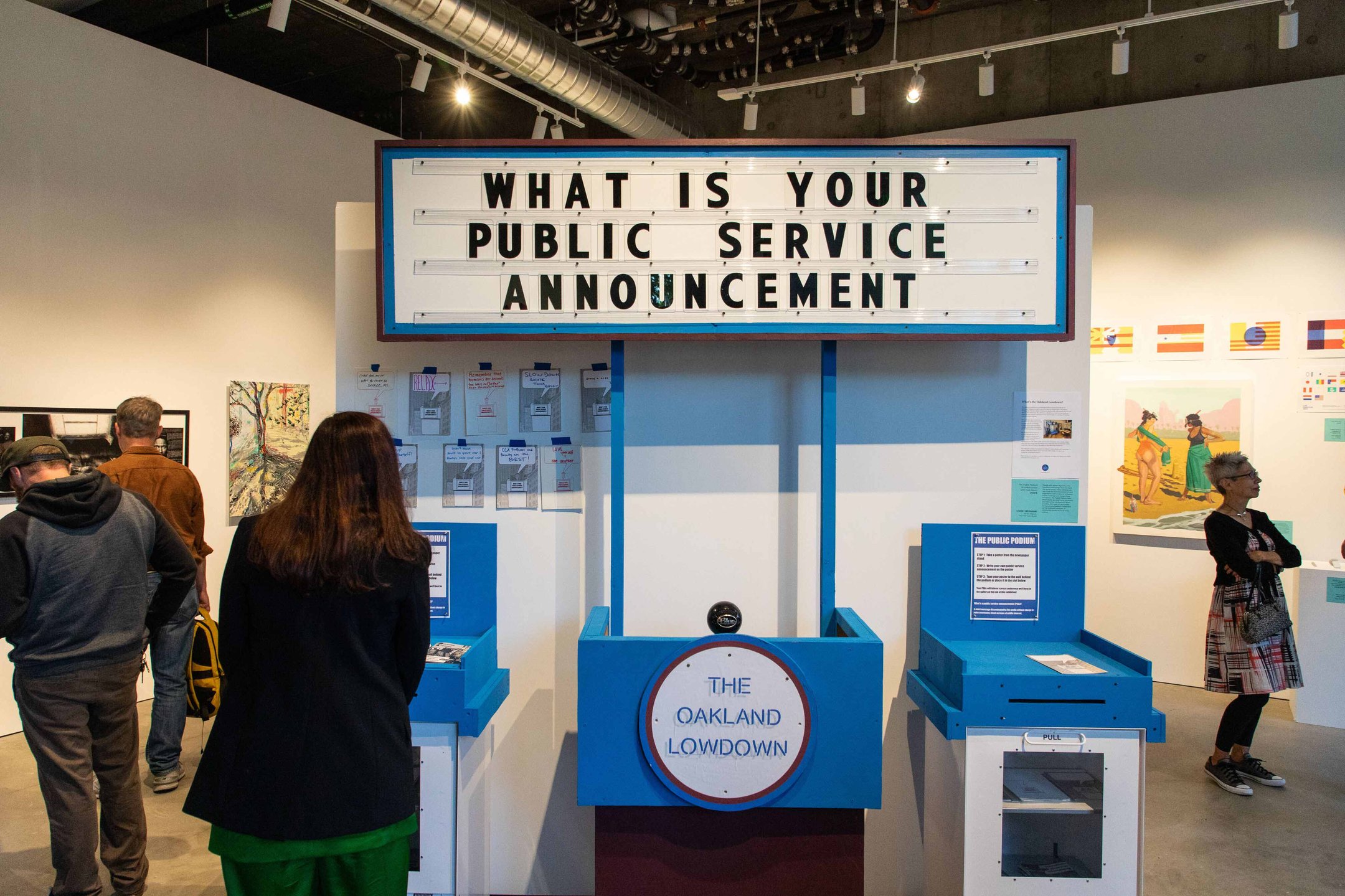 "People with power regularly drive headlines that shape how we think the world works. Press conferences are a tool for both the powerful and organized communities to influence media coverage and shape these narratives. The Public Podium asks: What would you say if you convened your own press conference?"
—Chris Treggiari, senior adjunct, First Year Core Studio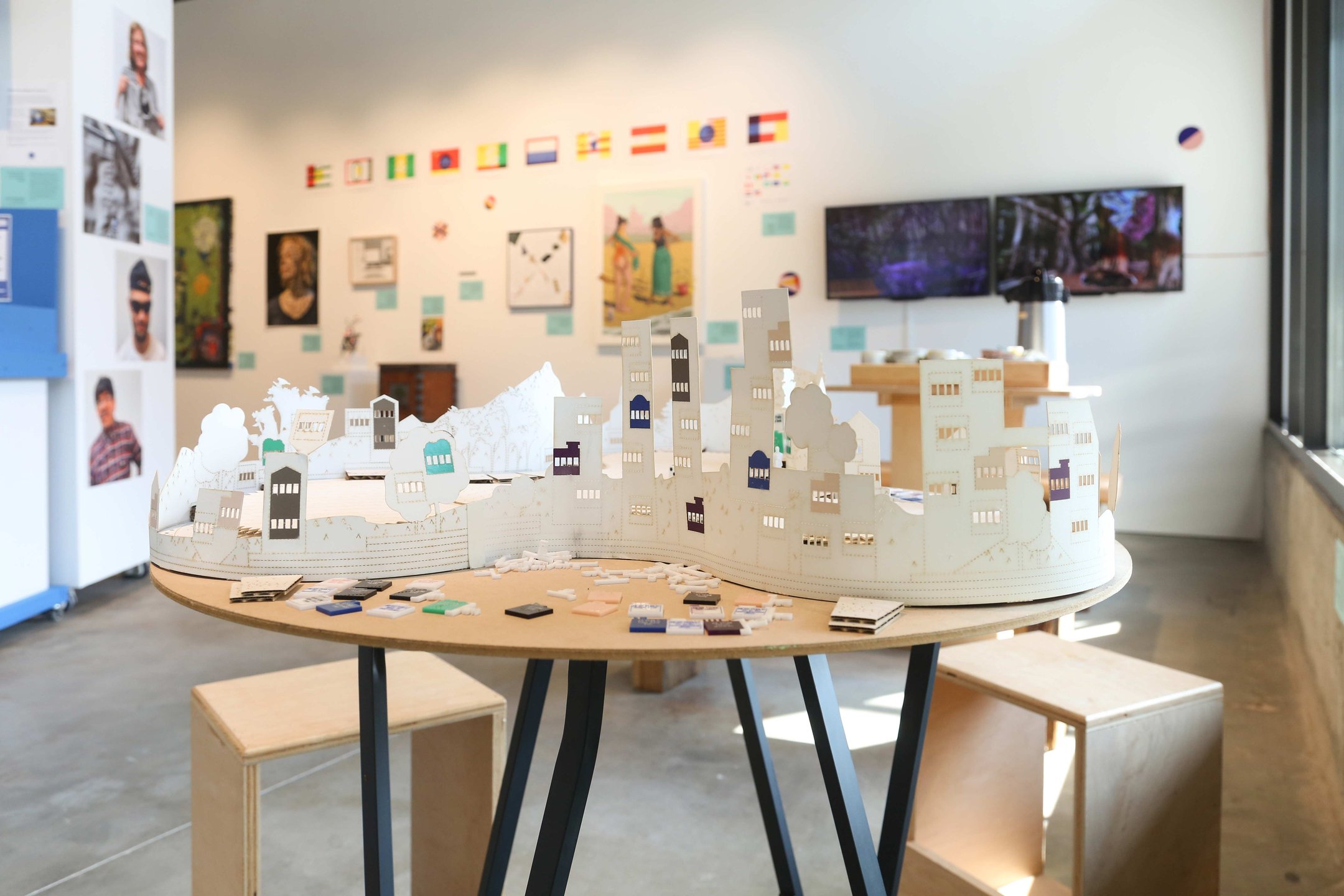 "Bartertown is a board game that imagines a world without money to test how social networks can be reshaped by an economy of favors and resource-sharing. The game acts as a decision-making tool for a warming world, one that fosters new relationships between economies, design, and the public."
—Janette Kim, associate professor of Architecture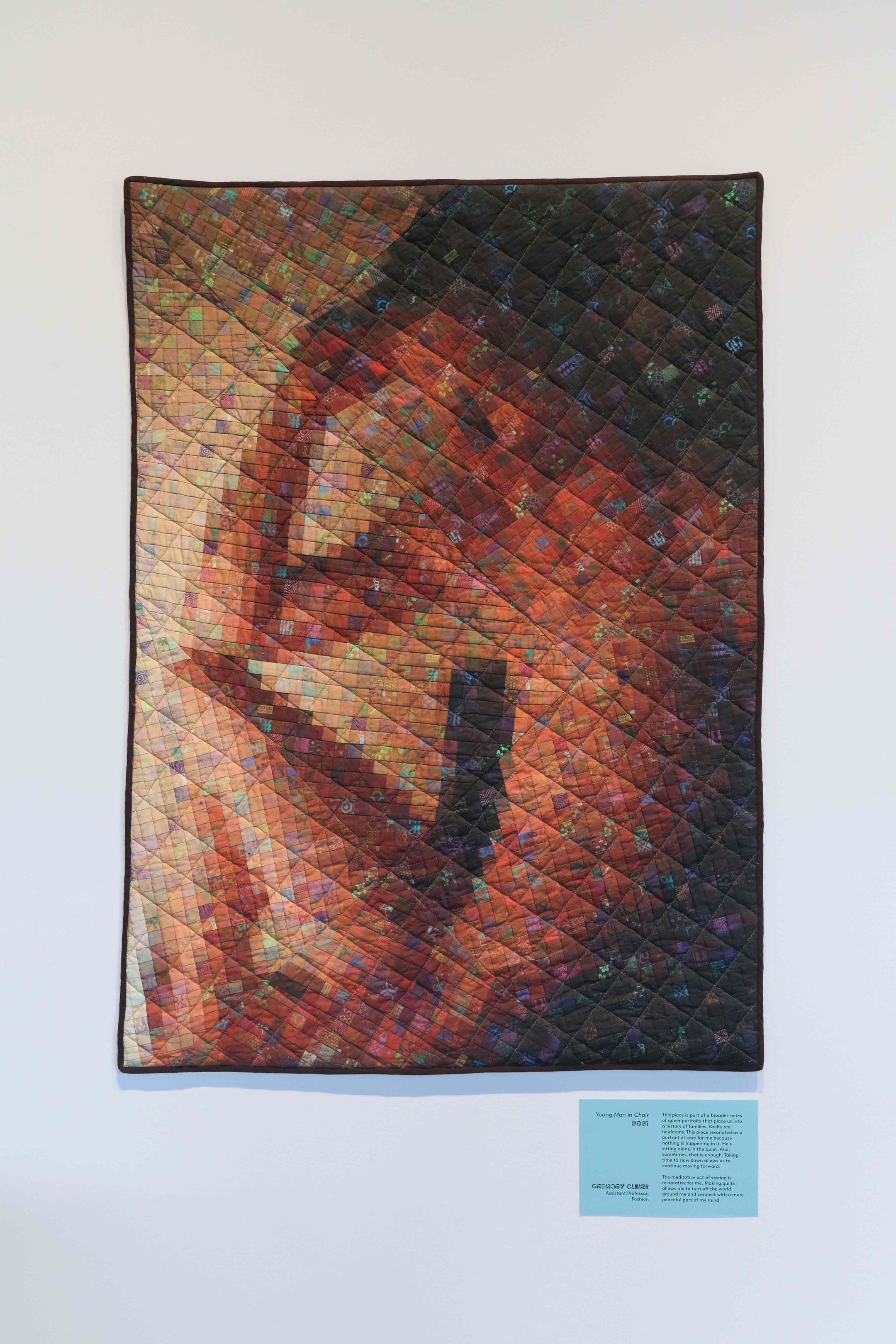 "This piece is a part of a broader series of queer portraits that place us into a history of families … [It] resonated as a portrait of care for me because nothing is happening in it. He's sitting alone in the quiet. And, sometimes that is enough."
—Gregory Climer, assistant professor of Fashion Design
stories of us is Inspired by the CCA@CCA audio project of the same name. Hear faculty, staff, and student stories that reflect on experience of belonging or othering, or submit your own story.
The exhibition closes on October 20, 2023. A related Tea Time Talks on Belonging series, which features faculty from the stories of us exhibition continues throughout the fall 2023 semester.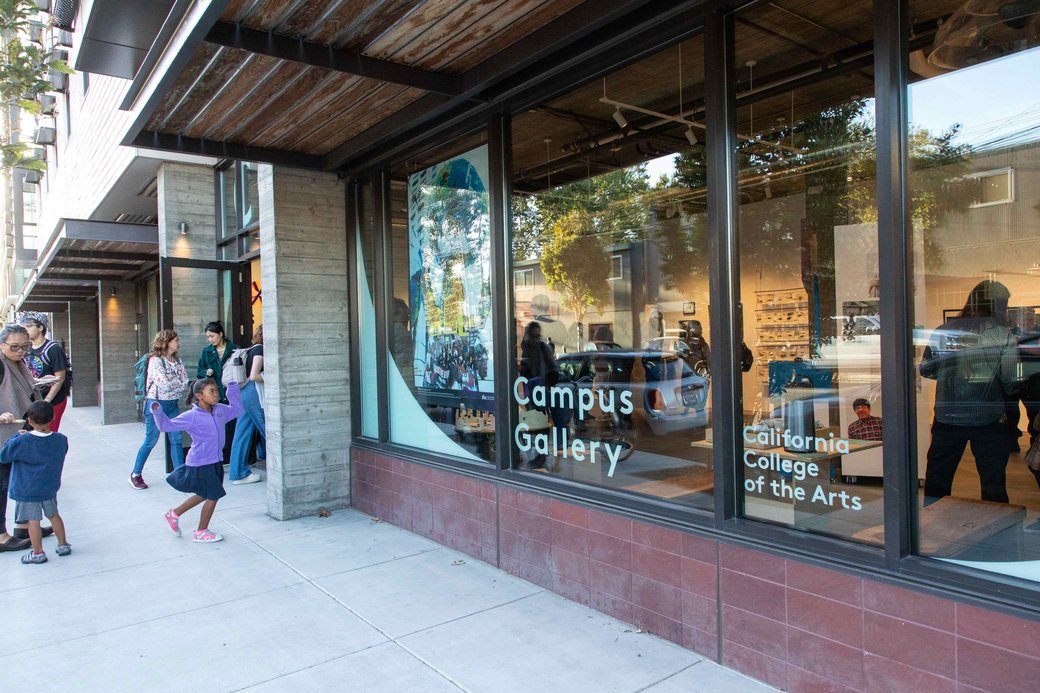 Keep up to date on what we have on view at CCA's Campus Gallery, and stop by for a visit.
The CCA Campus Gallery
1480 17th Street
San Francisco, CA
Hours: Wednesday 11 am– 7 pm; Thursday & Friday 11 am–4 pm
Published on October 11, 2023