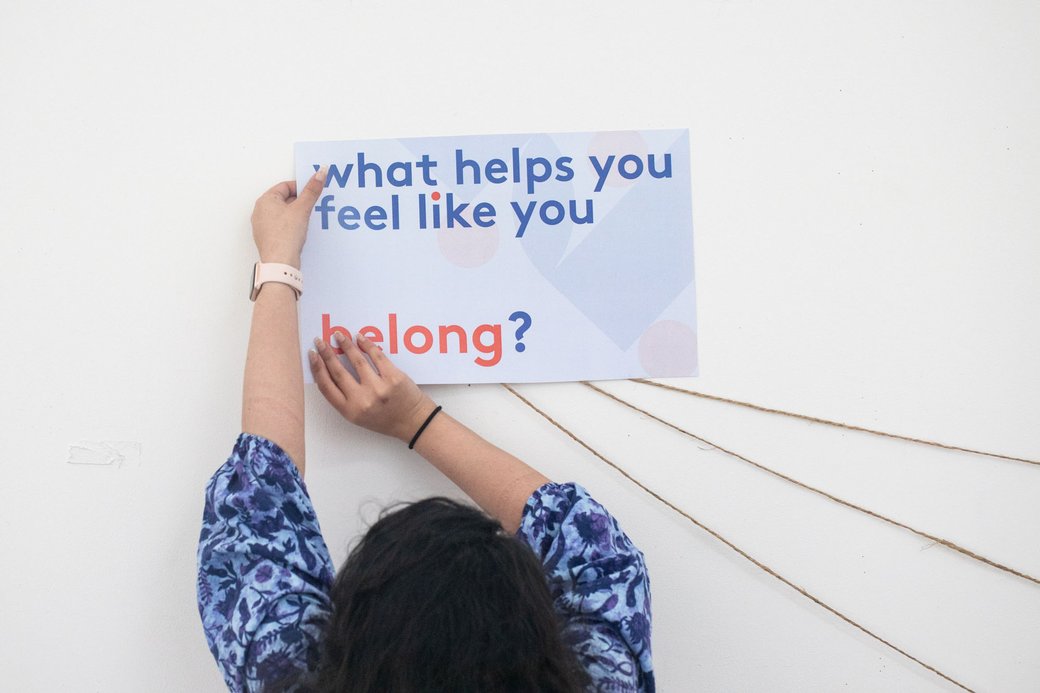 A little over a year ago, CCA inaugurated the Office of Student Belonging and Inclusion with the aim of uplifting the voices of BIPOC students, women, LGBTQ+ students, first-generation students, and others. And this past March, CCA's Creative Citizens in Action (CCA@CCA), in concert with college faculty, staff, students, and alumni, launched a day of conversations and workshops called the Belonging Symposium. These grassroots initiatives speak to the power of belonging for the CCA community and how vital it is to weave this feeling into everyday campus life.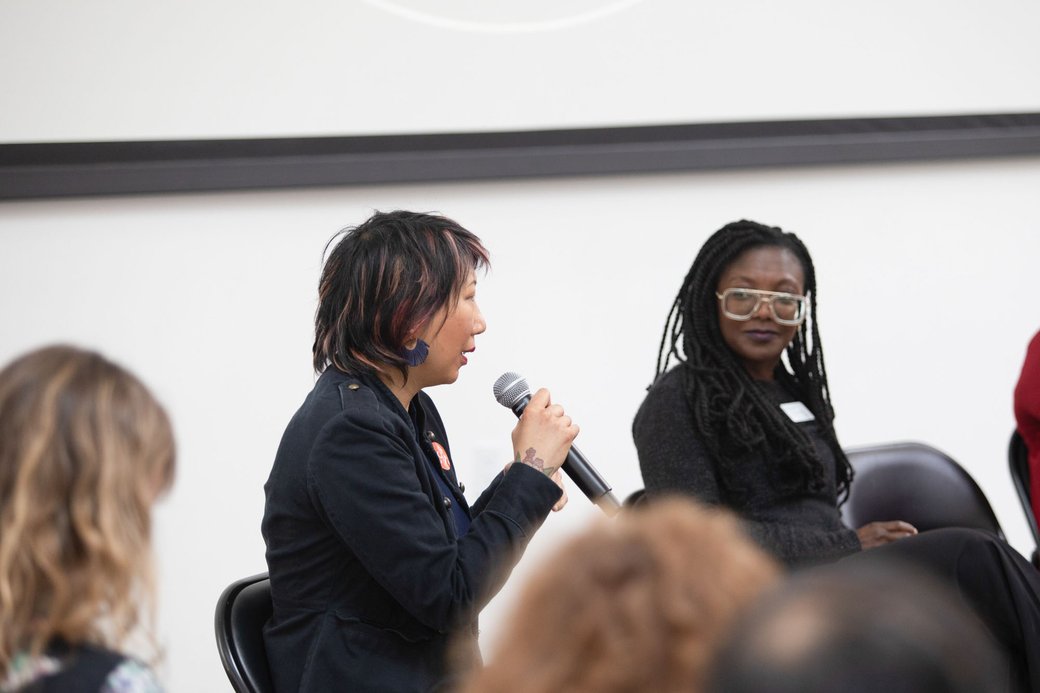 What does it mean to feel belonging? What does it mean to be in community with a group of people or place? CCA Vice President of Diversity, Equity, Inclusion, and Belonging Tricia Brand introduced the symposium by defining belonging in three emotional states: a feeling of mattering to a group or community; an experience of safety, indispensable value, and meaningful contribution to something bigger than ourselves; and a connection that is dynamic, reciprocal and happens in relationship. She says, "We know it when it's present, and often understand it when it's initially absent."
On campus, online, and in the studio, students, faculty, and staff at CCA are building bridges to belonging and asking profound questions about what each of us can do to ensure we feel a sense of value and connection, and to enable that feeling to arise for each other.
"At CCA, we not only celebrate every voice, but also make sure that every voice is heard."
Director of Student Belonging and Inclusion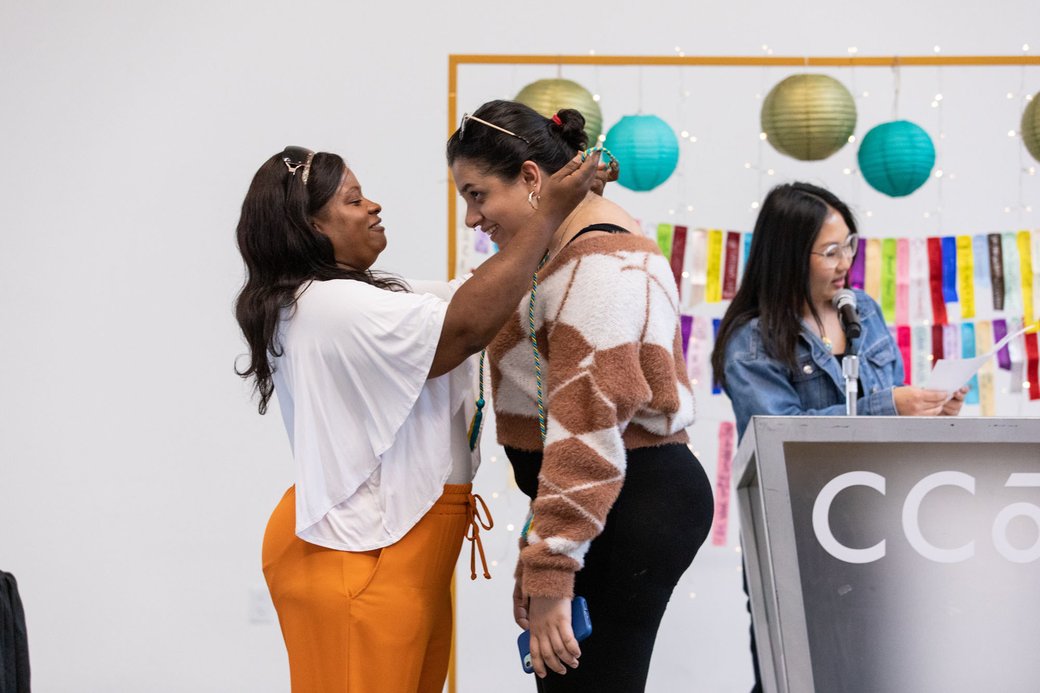 Building spaces for students to create connection
The new Office of Student Belonging and Inclusion is led by Janeece Hayes, who has dedicated her career to CCA's students for over 15 years. Carrying the title of director of Student Belonging and Inclusion, Hayes deeply understands the importance of creating an environment where students feel welcome, connected, and supported.
"It is essential that every student is a true part of the community, to fully express themselves and create their own space. At CCA, we not only celebrate every voice, but also make sure that every voice is heard," she says. "We offer tangible ways to do this, and peer leadership is just one of many methods that students utilize to share student culture with each other and to find community within community."
The scope of the work is all encompassing: Hayes collaborates on issues ranging from AAPI hate, racism, and micro-aggressions to food insecurity. And campus community efforts include Black Lives Matter, Día de los Muertos, a t-shirt with the chimera school mascot, themed Zoom backgrounds, and faculty toolkits. "We're having those difficult conversations. I'm working with students who might need extra support with academics, CalFresh, or financial aid. I am here to identify resources, along with advocacy work," she says.
Recent programs from the Office of Student Belonging and Inclusion have also included such festivities as the Multicultural Commencement Celebration and the Lavender Commencement Celebration.
Support for first-generation college students is also among Hayes's priorities. Student resources like the First-Generation Student Organization help connect students with similar experiences to each other. "Many of our students are first-generation college students, and I am grateful for the opportunity to help them navigate college," says Hayes. "A big part is teaching the art of self-advocacy."
Hayes feels that her office literally and figuratively holds space for students. "I am here to help students elevate their own unique voices. I make a point of helping the students figure out how to lead their initiatives," says Hayes. "The physical space of my office is a precious commodity. It means so much for students to enter that space. It underscores the feeling of belonging and that they can settle somewhere comfortably, outside of the dorm or classroom."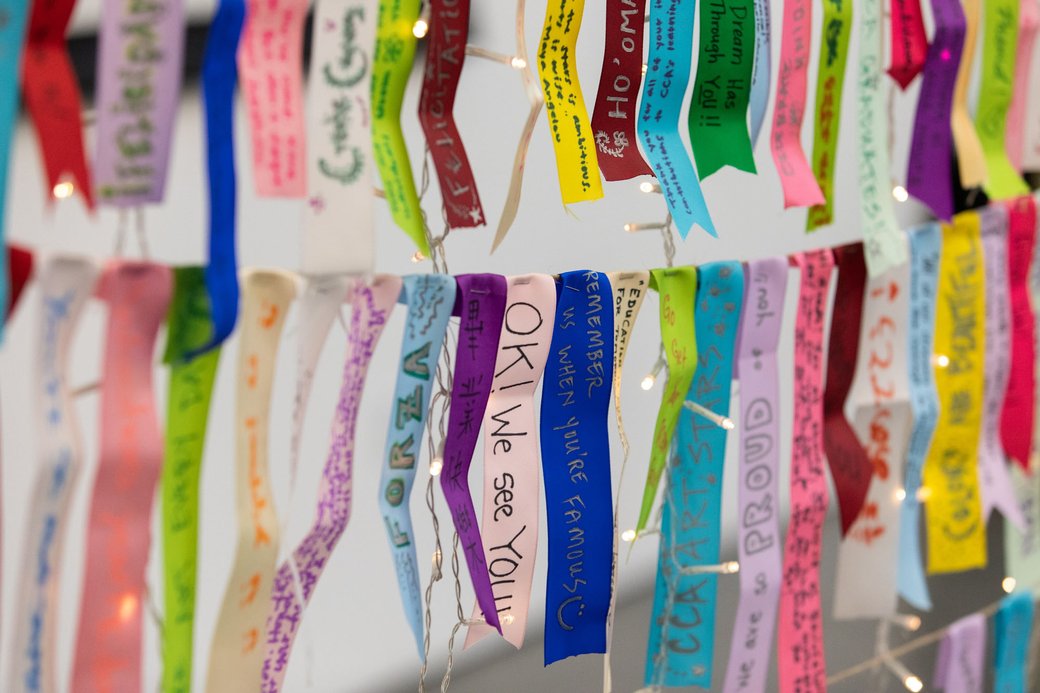 Sharing our stories
From the Belonging Symposium to the work Janeece Hayes's office does to center students, our community is continually building on what we've learned and discovered and how to more deeply engage on the topic of belonging. Our work to build these bridges is ongoing, and we're proud that our campus can be a place where we create intentional spaces to have deep conversations about who we are and how we matter to each other.
Watch this space as we share our stories, including students who lead invaluable campus clubs, to faculty who address the lack of public seating by rallying the community to build benches, and exhibitions speaking to the power of belonging.
Published on August 8, 2023