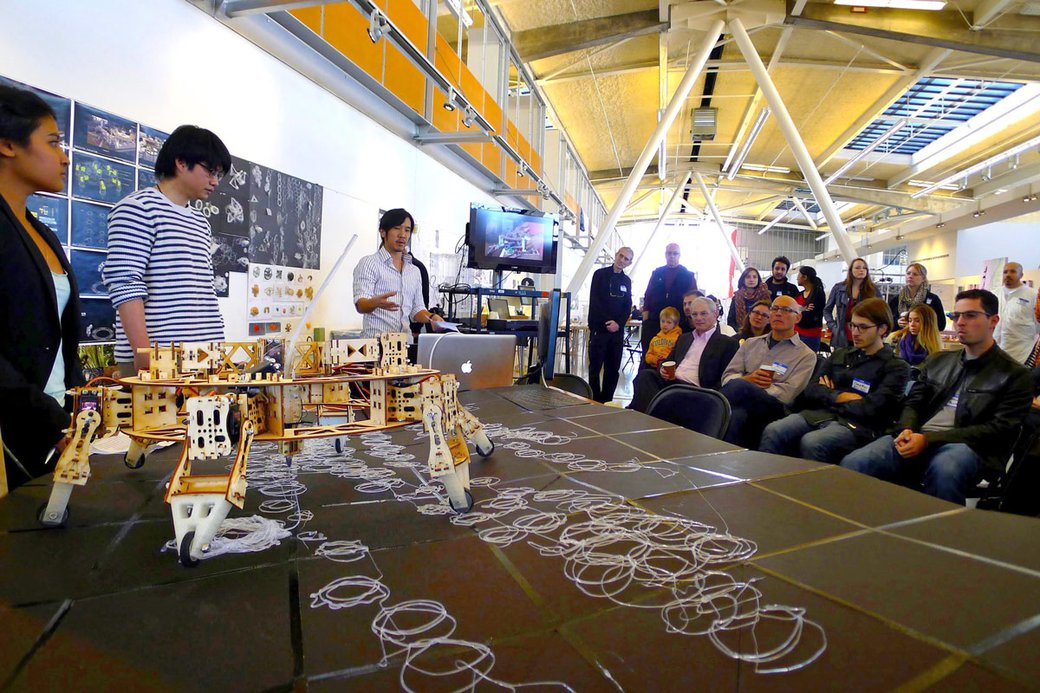 Reconsider how architecture is produced
Through four primary areas of research expertise, the CCA Digital Craft Lab (DCL) supports and promotes advanced research in architectural design, digital fabrication, material science, data visualization, and robotics.
Digital fabrication
Architectural robotics and physical computing
Generative design
Interactive and virtual architecture
These research areas are investigated through a number of platforms that consist of advanced studios, seminars, and workshops, with the results being communicated through a variety of media, such as publications, exhibitions, and symposia.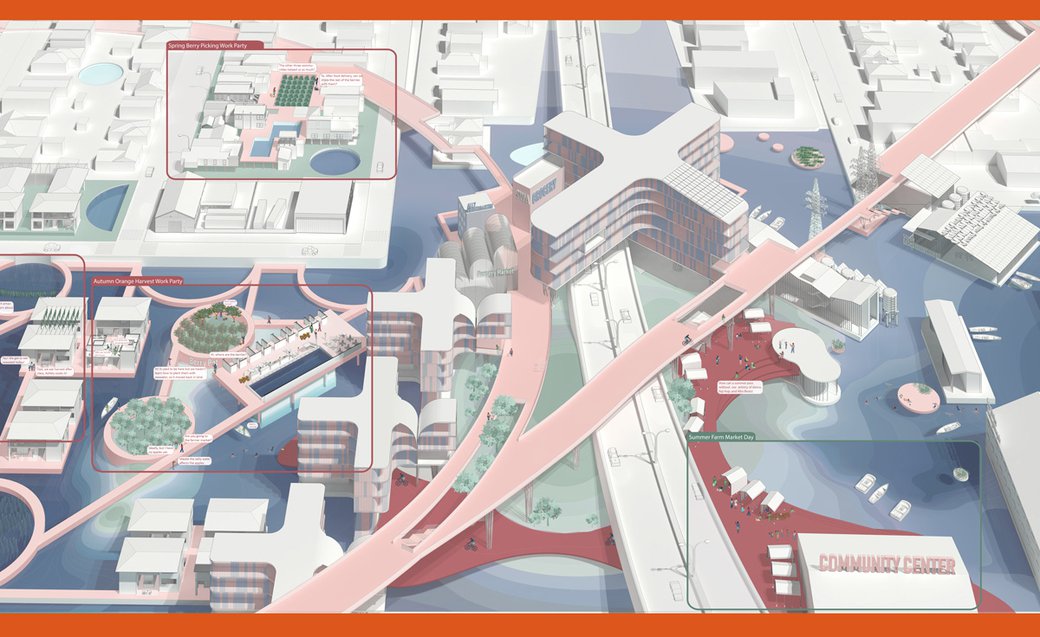 Responding to the contemporary city
The Urban Works Agency (UWA) leverages architectural design to effect social justice, ecological vitality, and economic resilience at the urban scale. We believe that the complex and often invisible forces shaping cities today require that designers test new formal and organizational strategies for engaging laws, markets, and publics.
UWA works with interdisciplinary partners to produce original research and design projects disseminated through books, exhibitions, and interactive media. We also run symposia, design studios, seminars, and a post-professional degree program, our Master of Advanced Architectural Design, which engages students as active agents in dialogue with the entrepreneurial and counter cultural legacies of the Bay Area.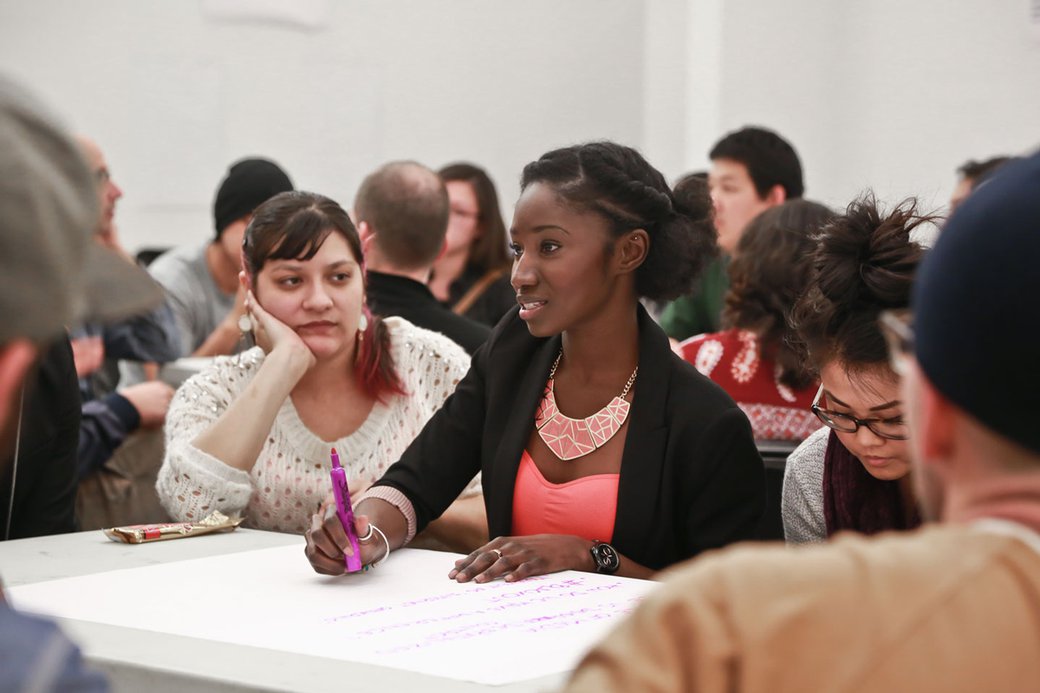 Preserve, reconsider, and present architectural heritage
The Experimental History Project is an interdisciplinary platform for exhibitions, research, and events that explore experimental practices of architectural and urban history.
Launched by CCA professors Irene Cheng and David Gissen, the Experimental History Project is an initiative of CCA's Master of Advanced Architectural Design (MAAD) degree program, called History/Theory/Experiments (HTX).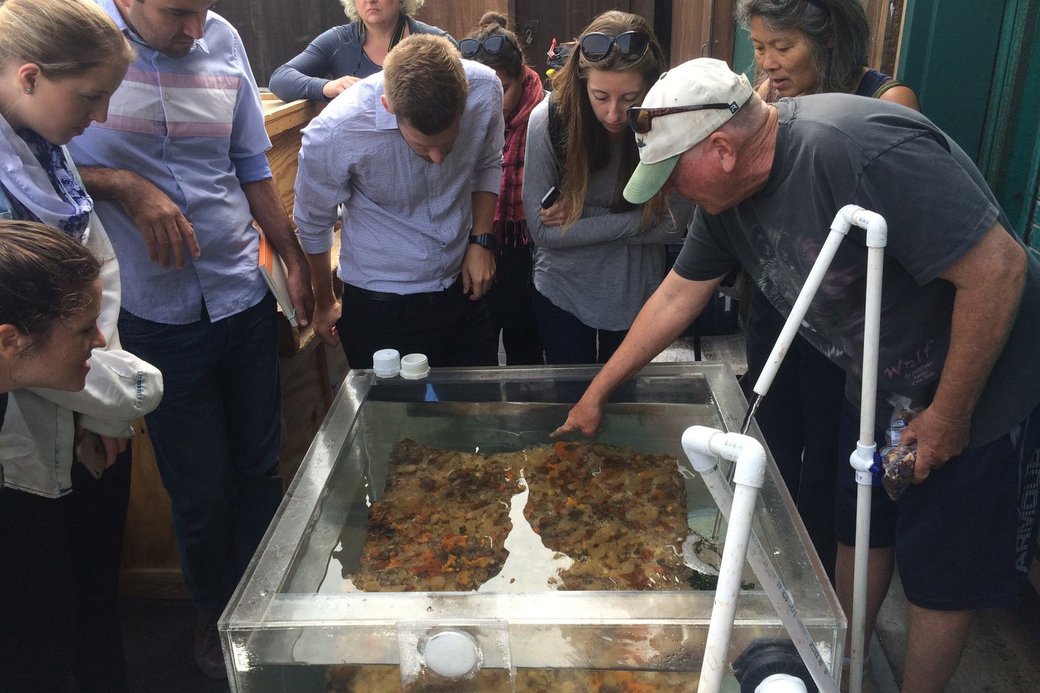 Develop strategies for ecological resilience
The Architectural Ecologies Lab serves as a platform for collaborative research between designers, scientists, and manufacturers. The lab's work leverages interdisciplinary expertise and meaningful collaborations with science and industry to develop compelling architectural strategies to address ecological challenges like sea level rise, habitat restoration, and climate change.
The lab explores how ecological performance can inform innovative approaches to architectural form, material assemblies, and manufacturing processes. Central to the lab's work is a commitment to experimental fabrication processes, full-scale prototyping, and proof-of-concept tests that extend design ideas beyond the academic studio and into the real world.