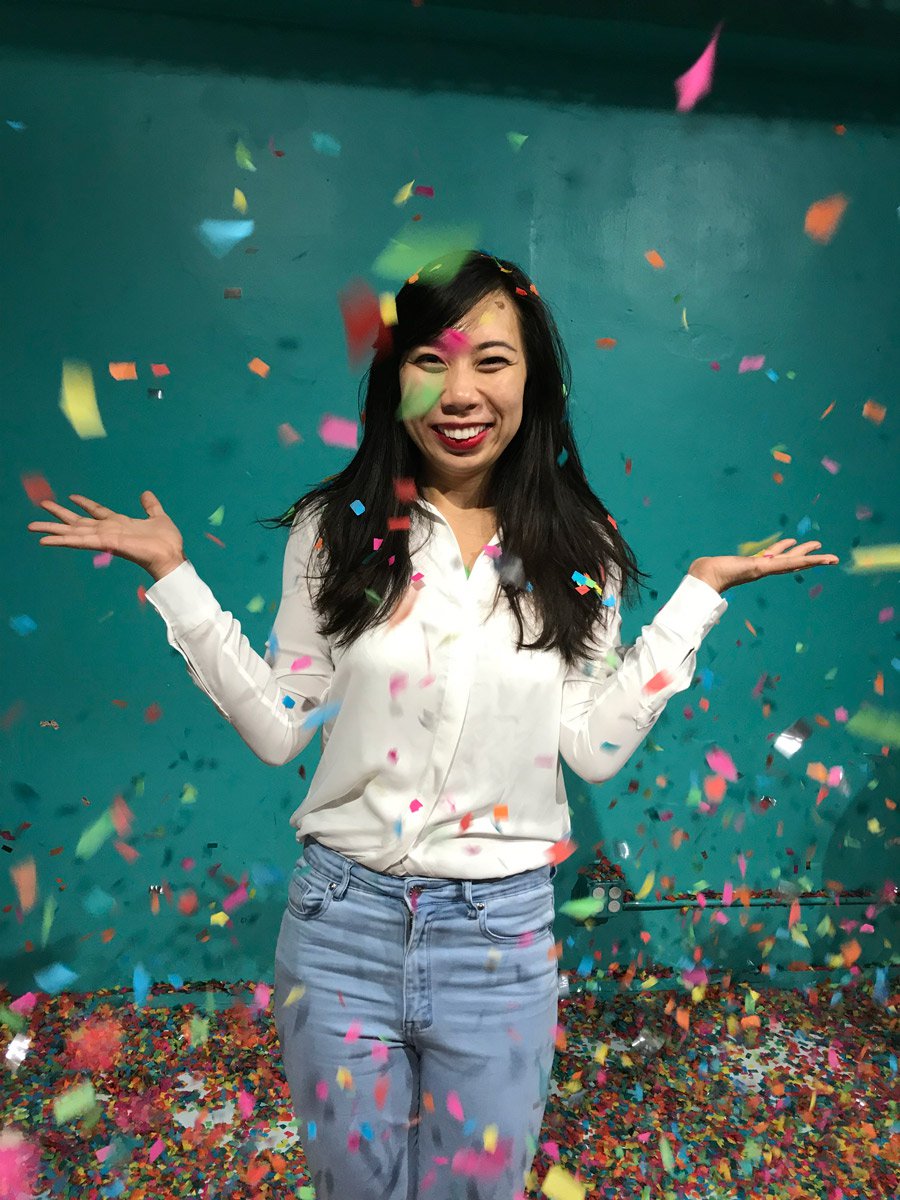 Kristine Yuen (MDes Interaction Design 2016) is passionate about creating impactful online experiences for people. She brings this user-focused philosophy to companies like LinkedIn, where, as the design manager of the Pages and Elevate products, she helps businesses and schools share their achievements with the world and connect with their audiences from afar. In her free time, Yuen also gives educational talks about the potential for interaction design to improve lives, and mentors aspiring designers, including current students at her graduate alma mater—CCA's MDes Interaction Design program.
Q. Can you tell us a bit about your role at LinkedIn?
A. I currently manage a team of UX designers on the Pages product at LinkedIn. Pages is a product that helps organizations like companies and schools have an online presence to showcase their information, jobs, people, and more. The product that I work on has a huge impact on helping people on LinkedIn find economic opportunities, such as a job or a networking contact. At the same time, Pages helps small to large businesses grow in finding new employees, creating thought leadership, and selling a product or service. It's exciting because I help make an impact on so many different types of people through the work that I do.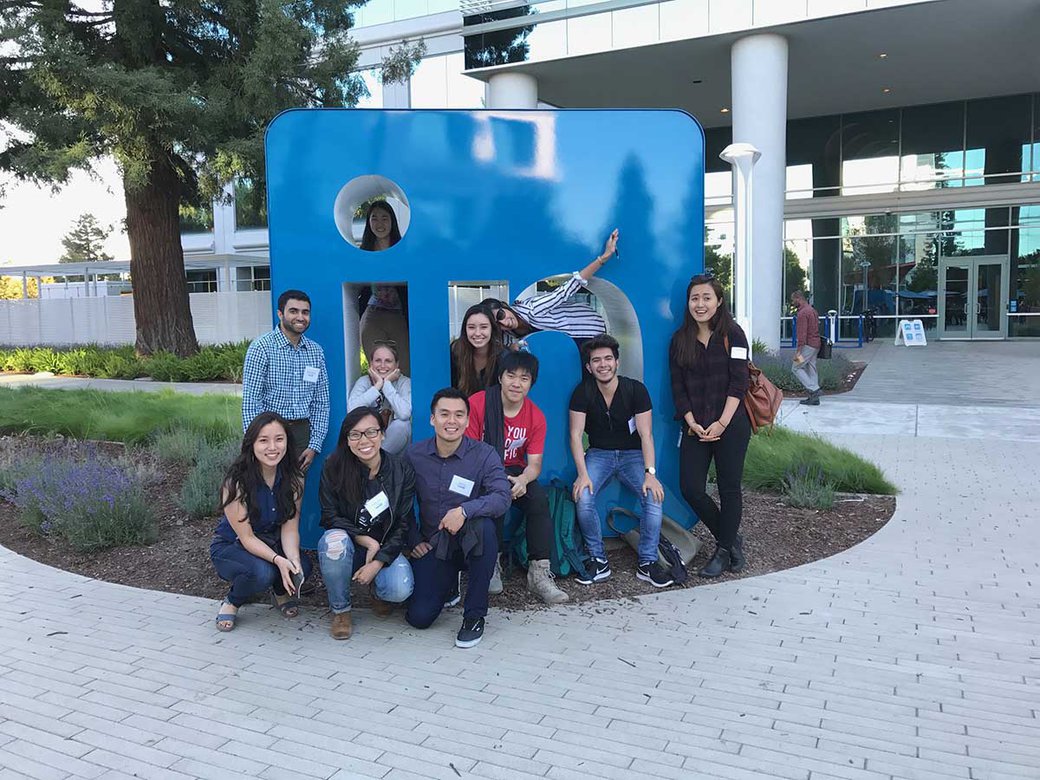 Q. What are you working on right now?
A. I've been a part of some really interesting new projects that are changing the way that people use LinkedIn. During COVID-19, as we saw lots of organizations cancel conferences and in-person meetups, the Pages team (along with many other teams) helped create a new online events experience for people. It quickly opened up opportunities for people around the world to network with each other and get more access to information that otherwise was limited by location or cost. My team helped get organizations up and running with online events so they can maintain their business. It was a lot of work over a few months, but definitely a rewarding experience. We also have some exciting new things coming this year that will better help employees connect with colleagues and help organizations grow and scale their presence through a products marketplace.
"It's exciting because I help make an impact on so many different types of people through the work that I do."
(MDes Interaction Design 2016)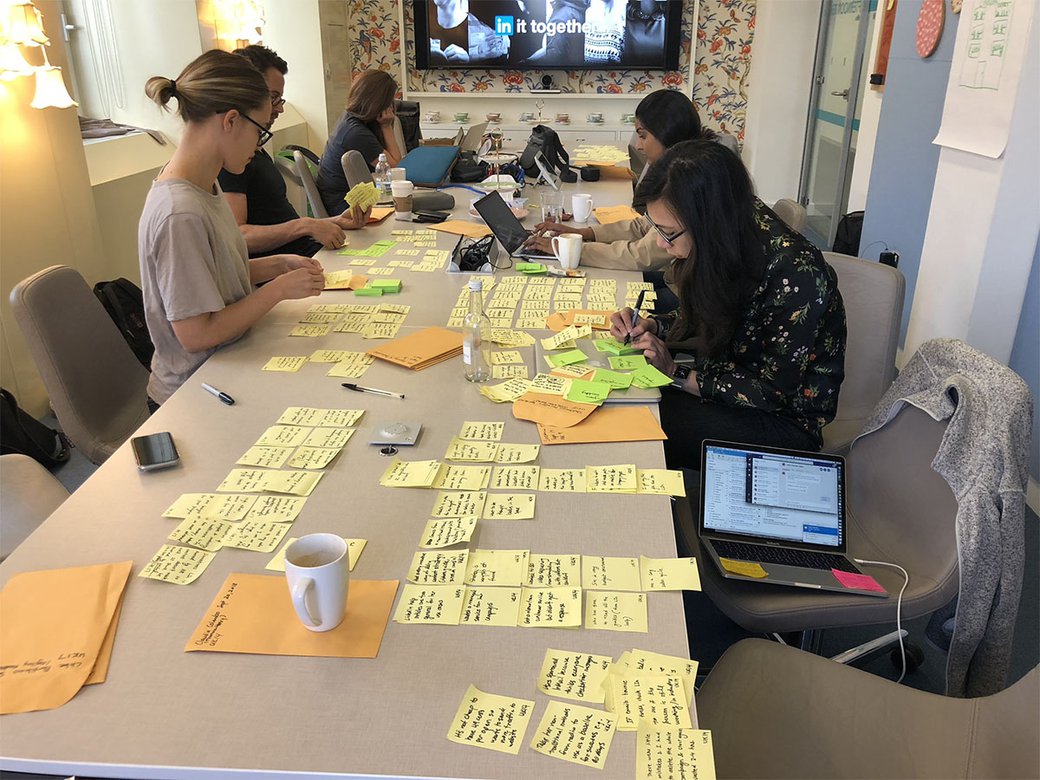 Q. You graduated from the University of Notre Dame with a bachelor's degree in business. How did you transition your career from business to interaction design?
A. I initially studied business because I thought those skill sets would be helpful for me to start my own or run a big business one day. But what ended up happening was that I was unsure what I wanted to do, so I went into consulting!
I went to work at Deloitte consulting in technology practice because I was really interested in seeing what technology could do for people. I was there for over five years, and during my time there, I discovered that there was something called UX design. My first design project, I was staffed on a project doing production design work, red lining and handing off specs to engineers. Through that first design project, I became super intrigued that there was a field where I could apply creativity into business strategy and see the products being implemented that improved people's lives.
From there, I wanted to explore a full-time career in UX, so I decided to quit and applied to CCA. One of my former Deloitte colleagues and CCA alum Corey O'Neal was enrolled in the DMBA program in 2015. He was the one that told me about the new MDes program at CCA for interaction design and that I should highly consider it. The rest is history: I applied into the program at CCA, got in, and decided to completely dedicate my career to the field.
Q. Why did you decide to study interaction design at the graduate level?
A. Coming into the program, I already had a few years of experience doing UX design work. However, I was mostly self-taught and learning along the way, not knowing if what I was doing was considered a best practice. I realized that it was going to be much easier to have the skills and toolkit to be able to convey my work that resonated with the direction the design industry was headed. Graduate school just seemed to be a good opportunity for me to pursue that through an immersive educational experience. CCA already had a great reputation with their Interaction Design program and top-notch professors who were well connected in the Bay Area that made it an easy choice.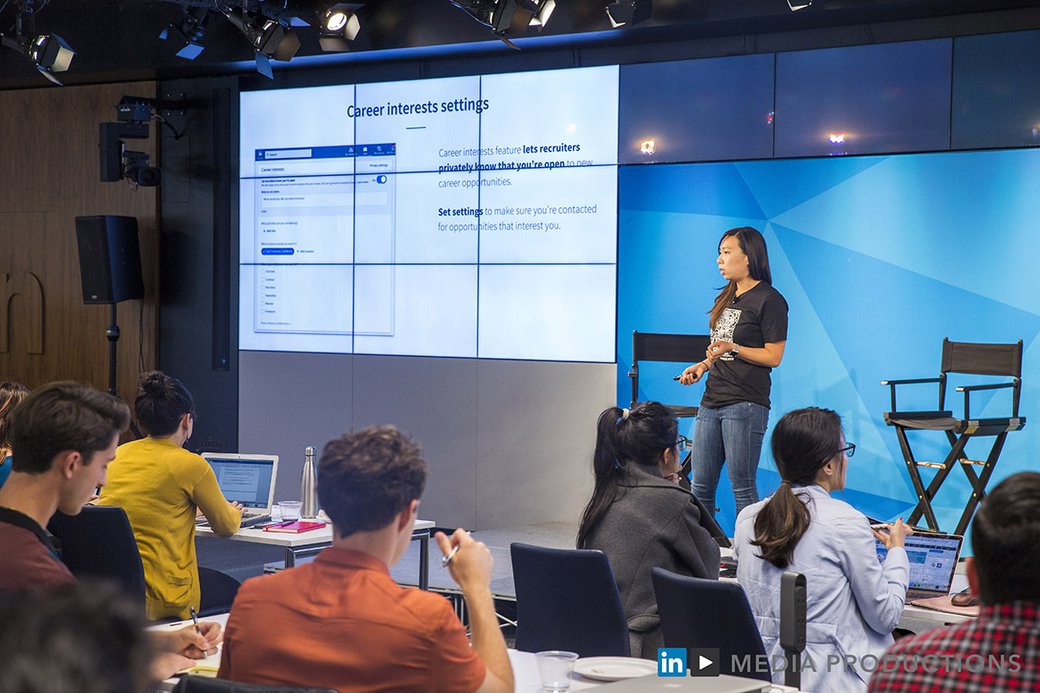 Q. What's one thing you learned at CCA that helps you now in your practice?
A. There are so many things! I think if anything, I learned a lot about facilitation in the design process. I think CCA really helped reiterate the design process over and over again so that it became second nature. I also got exposed to different people with various backgrounds that taught me how to appreciate and communicate with one another. Those are skills that I use all the time in my day-to-day work.
Also, I am really proud of the emphasis of social impact in our design work at CCA. Working with underprivileged communities and nonprofits taught me a lot about designing products that need to benefit all people in society. Those learnings from CCA I take to heart in my design work at LinkedIn. I always have to champion our users when creating products. As designers, we have a huge responsibility to create diverse, inclusive, accessible, and trustworthy products in the tech industry. It's important to design with humanity and ethics in mind.
Q. How do you stay active in your creative practice?
A. I stay involved in the design community by doing a lot of public speaking and mentorship. I enjoy sharing my knowledge and helping others progress in their careers. It's a fulfilling experience to be able to document and share my process, but to also help teach others. I regularly stay involved with the CCA community and do presentations to various programs on how to use LinkedIn for job hunting and networking. I occasionally do guest lectures as well on different interaction design topics, participate in industry design critiques, and try and run the MDes Interaction Design alumni program. On top of that, I mentor aspiring UX designers across the globe through a program called Amazing Designer People List and do guest talks at other school programs and educational institutions. If folks are interested in staying up to date on what I'm up to, please connect with me on LinkedIn!