Quite a bit, as it turns out:
Opportunities for self-expression.
A supportive community.
The education and tools to reach the world with their stories.
The truth is, some of the world's toughest challenges — injustice, poverty, cultural barriers, environmental crises — demand creative solutions. At the right art college, students can gain not only the artistic vision and technical skills to create engaging, thought-provoking work, but also the cultural awareness and motivation to use their work to make a difference in the world.
Art colleges like California College of the Arts (located in San Francisco, a leader in innovation) push their students to make art that matters. Many of their graduates have taken this call to heart, drawing on multiple disciplines to integrate it into their artistic missions. Banker White, whose story is told here, is just one of many.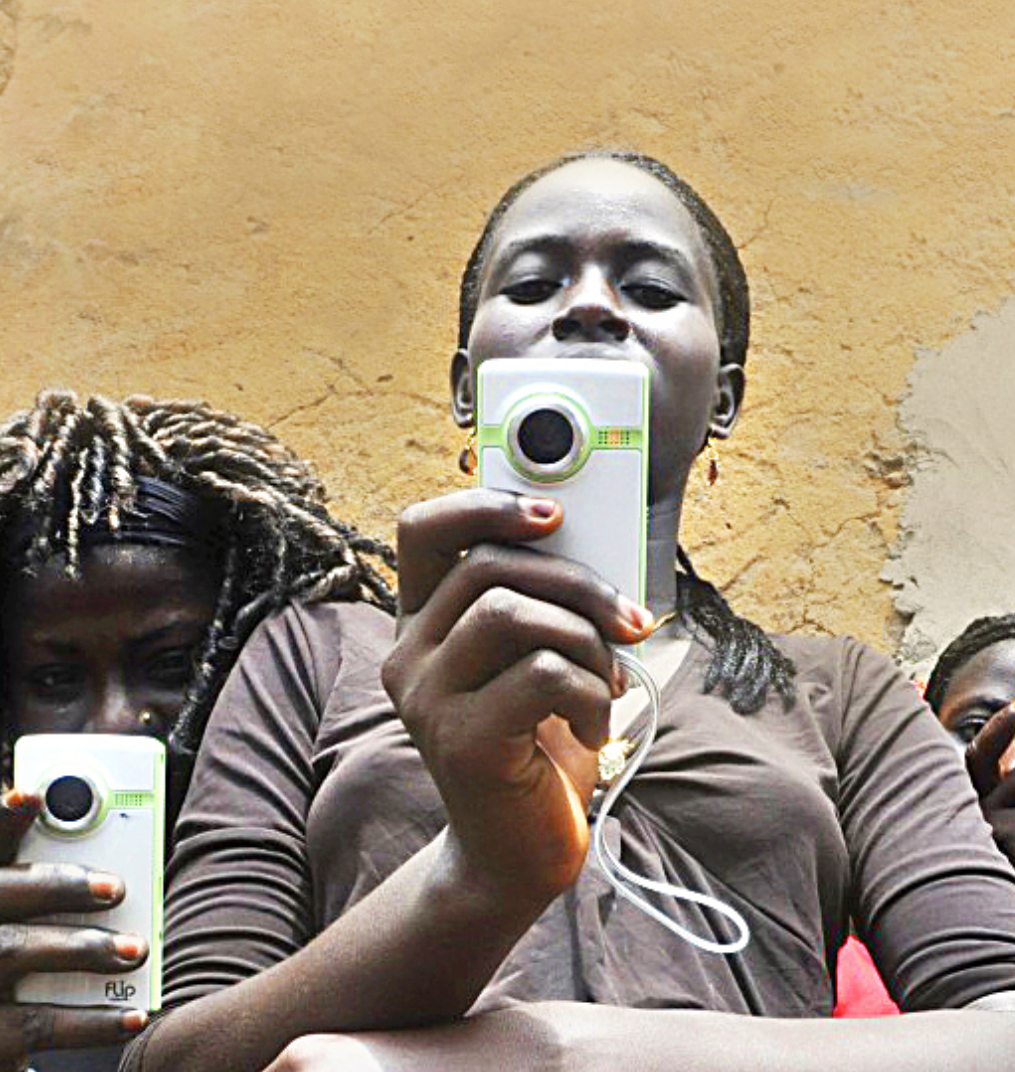 The project: WeOwnTV
After his documentary, Sierra Leone's Refugee All Stars, was broadcast on PBS, Banker White wasn't ready to sever his connection with the struggling African nation. Young adults in Sierra Leone, like the band members featured in his film, had survived the bloody civil war, but many had missed out on education and were living on the streets.
"We wanted to create a place where they would feel supported, and a part of something," White, who earned an MFA in 1999, explained to his alma mater.
The result was WeOwnTV, a non-profit filmmaking and media workshop based in Freetown, Sierra Leone. The idea, White explained, was to give participants a space to "create and express as freely and honestly as possible."
White and his collaborators chose participants based not on their technical abilities, but on their enthusiasm, creativity, and willingness to share. That first group included ex-combatants, former child prostitutes, and two people with polio. What they all had in common, though, was "boldness and a passion for storytelling."
The difference: A filmmaking community in Freetown
The Freetown-based workshop has quickly grown into a full-fledged media studio. The members — many of them coming from backgrounds devastated by war — have embraced storytelling enthusiastically and have been quick studies on production techniques and technology.
The studio is moving towards autonomy, and its members have already made their marks as filmmakers within their country and at international festivals.
"The members aren't just getting their stories heard," White said. "They are getting an opportunity to take control of their futures."
How art college helped
The multidisciplinary approach of California College of the Arts, White said, nudged him toward becoming a filmmaker. Already a painter, a sculptor, and a musician, White's many interests began to merge at CCA.
Notably, as he documented his" big drum" sculpture project on film, the film itself became part of the project. The work became "very collaborative and performative," White said, as others joined him to play and create the drums.
His dedication to bringing communities together to create art continues with WeOwnTV.
"Independent media and artistic expression are crucial cornerstones upon which devastated countries like Sierra Leone can build a peaceful future," he said.
How will you make a difference with your art?
Banker White's art college odyssey took him from crafting giant drums, to making documentaries, to helping found a successful cooperative of multimedia artists in a recovering nation.