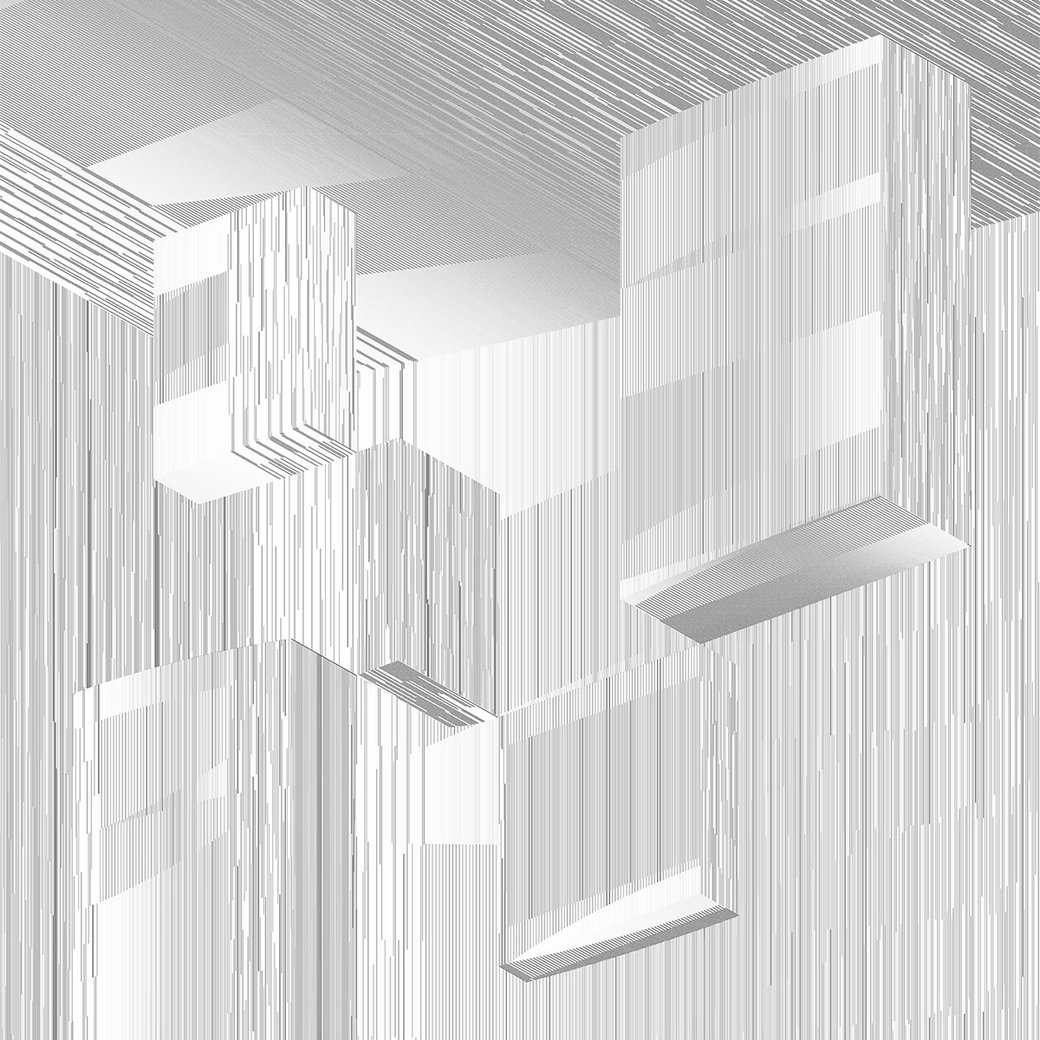 San Francisco, CA—Thursday, August 19, 2021—The California College of the Arts (CCA) Architecture Digital Craft Lab presents DRAWING CODES: Experimental Protocols of Architectural Representation, the second volume in a series organized by curators Adam Marcus and Andrew Kudless. Volume II features experimental drawings by 24 architects who explore the impact of new technologies on the relationship between code and drawing: how rules and constraints inform the ways we document, analyze, represent, and design the built environment.
The invited architects were asked to conform to a set of strict rules: consistent dimension, black & white medium, and limiting the drawing to orthographic projection. The intent is for this consistency to emphasize the wide range of approaches the architects take to questions of technology, design, and representation. Yet within this considerable diversity of medium, aesthetic sensibility, and content, several common qualities emerge. First is the unsure link between code and outcome: glitches, bugs, accidents, anomalies, but also loopholes, deviations, variances, and departures that open up new potentials for architectural design and representation. Second is a mature embrace of technology not as a fetishized end game, but as an instrument employed synthetically in concert with other architectural "tools of the trade." And finally, these drawings demonstrate how conventions of architectural representation remain fertile territory for invention and speculation.
Please note: Currently, the CCA Hubbell Street Galleries are only open to CCA students, staff, and faculty with proof of vaccination. Faculty may arrange class visits to the Galleries by emailing [email protected].
Participating architects include: Aranda\Lasch; MARC FORNES / THEVERYMANY; Madeline Gannon / ATONATON; Höweler + Yoon; Ibañez Kim; IwamotoScott Architecture; Stephanie Lin; V. Mitch McEwen; Emma Mendel & Bradley Cantrell; Michael Meredith & Hilary Sample / MOS; MILLIØNS (Zeina Koreitem & John May); modem (Kathryn Moll & Nicholas de Monchaux); NADAAA (Nader Tehrani & Matthew Waxman); Catie Newell / Alibi Studio; Tsz Yan Ng with Mehrdad Hadighi; Outpost Office; Heather Roberge / murmur; Jenny E. Sabin / Jenny Sabin Studio; SPORTS; Studio Sean Canty; John Szot; T+E+A+M; WOJR; Maria Yablonina.
DRAWING CODES: Experimental Protocols of Architectural Representation, Volume II was previously exhibited at the Irwin S. Chanin School of Architecture in New York, NY; the University of Virginia School of Architecture in Charlottesville, VA; the University of Miami School of Architecture in Miami, FL; and the University of Washington College of Built Environments in Seattle, WA.
For more information on the Drawing Codes project, visit http://digitalcraft.cca.edu/research/drawing-codes.
Exhibition details
CCA Hubbell Street Galleries presents DRAWING CODES: Experimental Protocols of Architectural Representation, Volume II
Exhibition dates: September 1–October 8, 2021
Location: CCA Hubbell Street Galleries, 161 Hubbell Street, San Francisco
Gallery Hours: Wednesday–Friday, 11 am–4 pm. NOTE: Currently, the CCA Hubbell Street Galleries are only open to CCA students, staff, and faculty with proof of vaccination. Faculty may arrange class visits to the Galleries by emailing [email protected].
Admission: Free
Contact: [email protected]
Press materials
Media contact