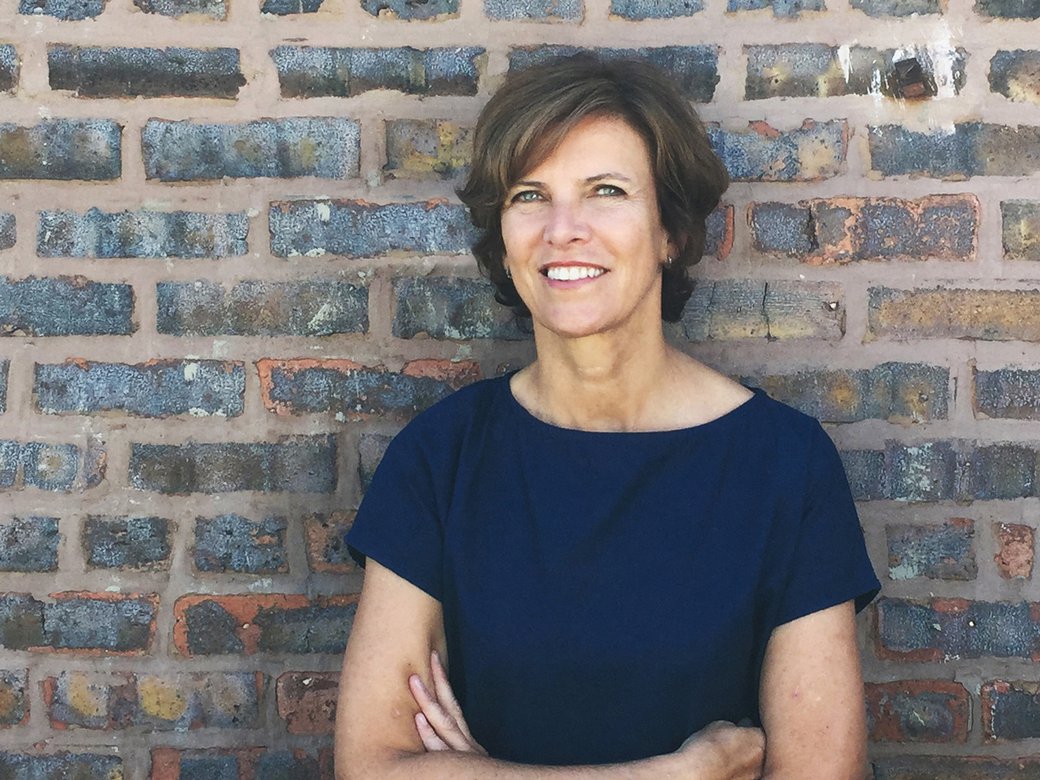 California College of the Arts (CCA) has selected Studio Gang to design an expanded art and design college campus in San Francisco. The decision follows an international architect search and a two-year planning process to address the future of the college.
In collaboration with Studio Gang over the next five years, the college aims to create a campus that will be a model of sustainable construction and practice and will unite the college's 2,000 students, 600 faculty members, 250 staff members, and 34 academic programs in San Francisco.
At a special meeting on November 15, CCA's Board of Trustees enthusiastically supported the architect selection advisory group's recommendation of Studio Gang from among the three short-listed firms announced in October. The other firms were Allied Works and Michael Maltzan Architects.
Board Chair C. Diane Christensen commented, "The selection process was extremely thorough, involving intense review and significant input from many constituencies. Studio Gang's visionary work, commitment to innovation and sustainability, and collaborative work style makes the firm an excellent fit for this project and for CCA.
Jeanne Gang leads an extraordinary team that is very familiar with San Francisco and our still-emerging neighborhood at the intersection of the city's innovation corridor, the new DoReMi arts district, and Mission Bay. We are thrilled with the prospect of working with Studio Gang and have high hopes that our new campus will help redefine 21st century arts education."
"We are excited to discover with CCA the possibilities that a unified campus in San Francisco presents for the future of art teaching, learning, and making," said founding principal Jeanne Gang.
Unifying Its Programs and Community
Currently, CCA's students and programs are split between the San Francisco campus and a campus across the San Francisco Bay in Oakland. The expanded, reimagined campus will allow CCA to house all its programs in art, crafts, design, architecture, and writing in one location. This will create new adjacencies and interactions while developing yet-to-be-discovered modes of making.
The primary project site is the 2.4-acre lot bordering the college's existing San Francisco campus buildings. "The site has enormous potential to build an expanded, increasingly connected campus for CCA in a newly thriving design district," added Gang. "We are looking forward to a creative and engaged design process to help CCA continue to change the world through dynamic arts education."
CCA's large community of artists, architects, designers, and writers will enrich and invigorate the cultural ecosystem of the greater Bay Area while helping to reclaim San Francisco's artistic history and contributing to its future.
Sustainability Objectives
Since its opening in 1999, CCA's San Francisco campus has been a paradigm of sustainability, and in 2001 it received a COTE Top Ten Green Building designation. However, the goal for the new, reconfigured campus is to function at a much higher level — to serve as a learning center with its performance visible and understandable to the students, faculty, staff, and others who will use it.
The college has outlined ambitious sustainability objectives, including strategies for water and energy generation, usage, and conservation; healthy air quality; and environmentally safe artmaking materials and practices.
Student Housing: A Top Priority
Given the high cost of living in the Bay Area, student housing is integral to the plan. The goal is to provide approximately 1,000 beds on or near the San Francisco campus by 2025. CCA's current student housing facilities are located in Oakland and San Francisco and can accommodate a total of 500 students.
CCA's Oakland Campus
CCA has occupied the former James Treadwell Estate at Broadway and College Avenue in Oakland since 1922. CCA President Stephen Beal recently commented, "The future of our Oakland campus is a top priority. We are in conversations with potential partners to develop a plan that would reflect and amplify CCA's legacy. It may include some sort of housing as well as a mission-aligned use such as a school, gallery space, or affordable housing or studio space, or both, for artists. We anticipate a collaborative process, wherein CCA would have an opportunity to guide, structure, and approve the mission-aligned use."
Campus Planning Process
In June 2015 the college completed the first phase of work with the firms Gensler and MKThink, which was to produce a strategic framework for planning. The yearlong process included extensive input from faculty, students, staff, alumni, and trustees.
Read the results published in a report titled Framing the Future.
Local firm Jensen Architects was then hired to develop the next phase of the plan, which delineated the requirements for space types outlined in the Gensler report. This work involved more than 300 CCA community members and was completed in summer 2016.
Following the Jensen work, the college formed an architect selection advisory group composed of trustees, faculty, and staff. Led by CCA's director of planning David Meckel, the group reviewed the list of more than 100 firms nominated by the CCA community and narrowed the search to a smaller selection of firms that were invited to submit proposals. Three finalists were chosen from this group.
About Studio Gang
Founded by MacArthur Fellow Jeanne Gang, Studio Gang is an architecture and urbanism practice in Chicago and New York. Gang is recognized internationally for a design process that foregrounds the relationships among individuals, communities, and environments. Drawing insight from ecological systems, her analytical and creative approach has produced some of today's most compelling design work, including the Nature Boardwalk at Lincoln Park Zoo and Aqua Tower. Studio Gang is a collective of more than 80 architects, designers, and thinkers working together to design and realize innovative projects at multiple scales — architecture, urbanism, interiors, and exhibitions.
CCA will build upon Studio Gang's portfolio of innovative new facilities for higher education and arts institutions, which includes the recently completed University of Chicago Campus North Residential Commons, the Arcus Center for Social Justice Leadership at Kalamazoo College, Writers Theatre, Rock Valley College Starlight Theater, and the Columbia College Chicago Media Production Center. CCA's expanded campus design will be an opportunity for Studio Gang to continue to explore the built environments of California begun in San Francisco with Folsom Bay Tower, approved earlier this year by the city's Office of Community Investment and Infrastructure.
About California College of the Arts
Founded in 1907, California College of the Arts (CCA) educates the creative leaders of tomorrow to make powerful contributions to society. CCA's distinctive project-based educational model emphasizes interdisciplinary experimentation, risk-taking, and innovation.
CCA offers a rich curriculum of 22 undergraduate and 12 graduate programs in art, design, architecture, and writing taught by a faculty of expert practitioners and attracts promising students from across the United States and from 54 countries around the world. Graduates are highly sought after by companies such as Pixar/Disney, Apple, Intel, Facebook, Gensler, Google, IDEO, Autodesk, Mattel, and Nike, and many have launched their own successful businesses.
Alumni and faculty have received top honors in their fields including Academy Awards, Rhodes Scholarships, Fulbright Scholarships, Emmy Awards, the Ordway Prize, the Rome Prize, the MacArthur Award, AIGA Medals, and the National Medal of Arts.