Eighth CCA Interior Design student to win in the past 11 years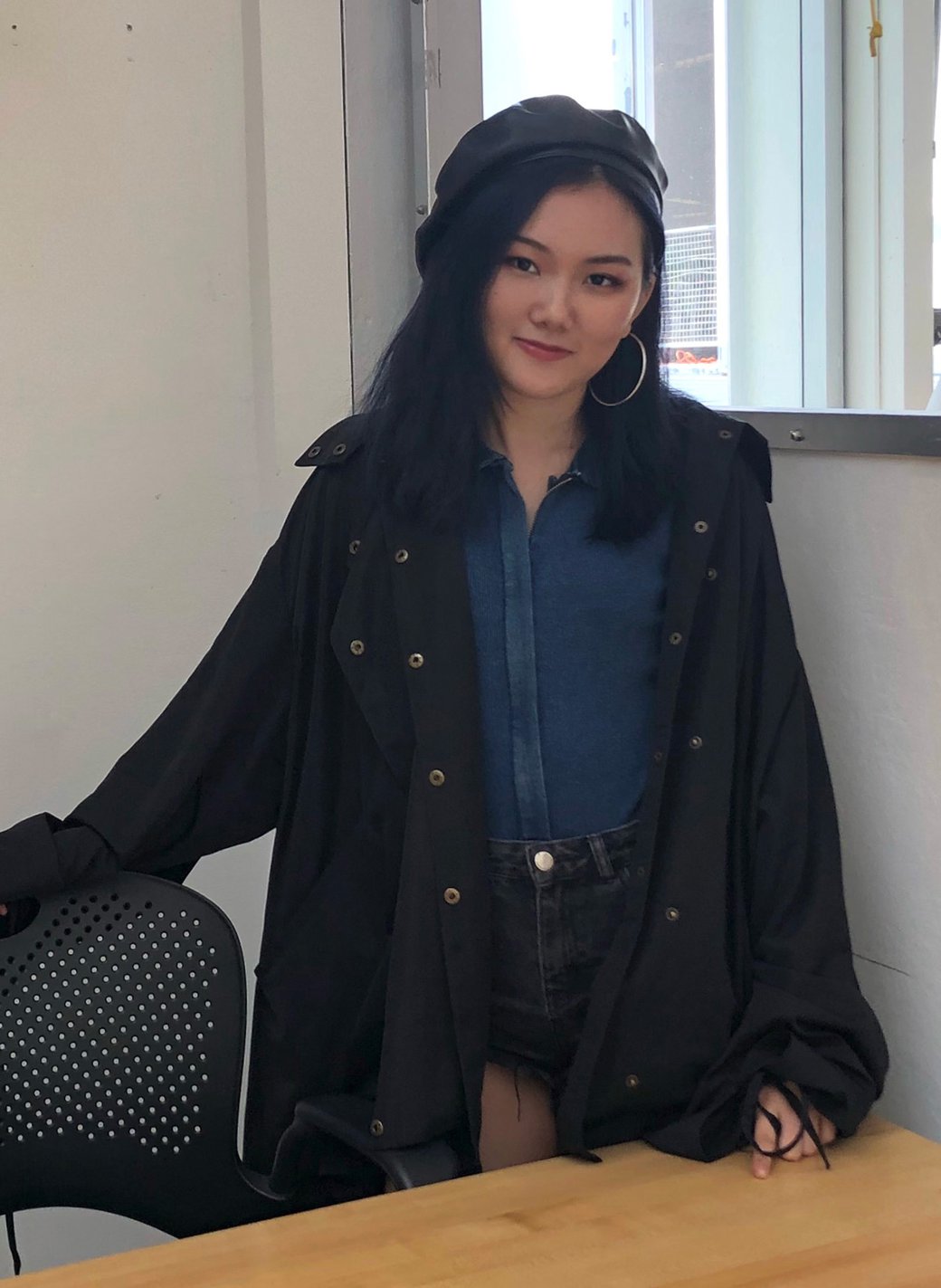 Competition includes student designers from across the U.S.
Moon Lou (BFA Interior Design 2020) has been named a 2019 Angelo Donghia Foundation Program scholarship recipient, making her one of eight CCA Interior Design students to win this prestigious scholarship in the past 11 years.
The college nominates two students from the Interior Design program to participate in the Angelo Donghia Foundation Program each year. Lou competed against roughly 100 Interior Design students from across the nation for the scholarship and was selected based on her submission to the competition—a project she created in her spring 2019 Studio 4 course with senior adjunct professor Doris Guerrero.
"When people walk into a space that I designed," Lou says, "I want them to notice not only the aesthetics and materiality, I also want them to experience the space itself in a new way and understand and the story behind it."
Her scholarship-winning project was a concept and design for a Dark Sky Research Center located near Utah's Rainbow Bridge National Monument. The design "is inspired by the various light qualities of the Moon, my namesake," Lou says. "The space-planning strategy for the research center follows the different phases of the lunar cycle, including the first eclipse, Waxing Crescent, First Quarter, and Waxing Gibbous, to produce a nuanced division of programs organized by qualities of darkness and lightness."
The Donghia Foundation was established by the late Angelo Donghia, a renowned, internationally recognized American interior designer whose style was characterized by simple lines, pure materials, and sensual textures. The foundation's scholarship will support Lou in her final semesters before graduation.
"When people walk into a space that I designed, I want them to notice not only the aesthetics and materiality, I also want them to experience the space itself in a new way and understand and the story behind it."
(BFA Industrial Design 2020)
"In my last year at CCA, I want to continue expanding my knowledge about the profession of interior design and continue to create more memories with my studio peers," she says. "In the long term, I hope to utilize what I have learned in my future endeavors and will approach every project like my schoolwork, bringing all of my passion and engaging design long after I graduate."
Lou spent the summer completing an internship (her second) at AI SpaceFactory, a multi-planetary architectural and technology design agency in New York that designs outer space habitats and aims to transform the way we build on earth by studying 3D printing of architectural technologies and compostable materials.
"It was a fascinating experience stepping outside of my comfort zone as a student and getting to know the real design world," Lou says. "My time in the CCA Interior Design Program thus far has resulted in some of the best memories of my educational journey. I have experienced how gratifying it is designing and learning about the potential a space can have. CCA's interior design faculty has always been the reason I enjoyed learning here so much."
Moon Lou's advice for first-time CCA students
Work in-studio
I don't really have a working desk at my place, so I spent most of my time working in the studio with all my classmates. Our program has a really nice studio environment. Everyone gets assigned an individual working desk, which is not common in other departments at CCA. It's really helpful to complete your projects while staying with your classmates. You will definitely get inspired by each other's work.
Ask faculty for help
CCA Interior Design program has all the best professors. All of them are willing to help and give you advice. I emailed professors a lot to help with my portfolio, internship, and software questions. They are all super willing to help even though some of them are not teaching us anymore. … I appreciate how our professors have such a strong connection with students in the Interior Design program. Our professors are not only in the studio during the class period, they stay late and come in over the weekends with us. I treat them not only as my teachers but more like mentors or a member in the class.
Make friends with your studio peers
CCA Interior Design program requires a lot of effort. Your studio peers are a group of friends who totally understand your stress and help you through struggles.
"CCA's interior design faculty has always been the reason I enjoyed learning here so much."
(BFA Industrial Design 2020)