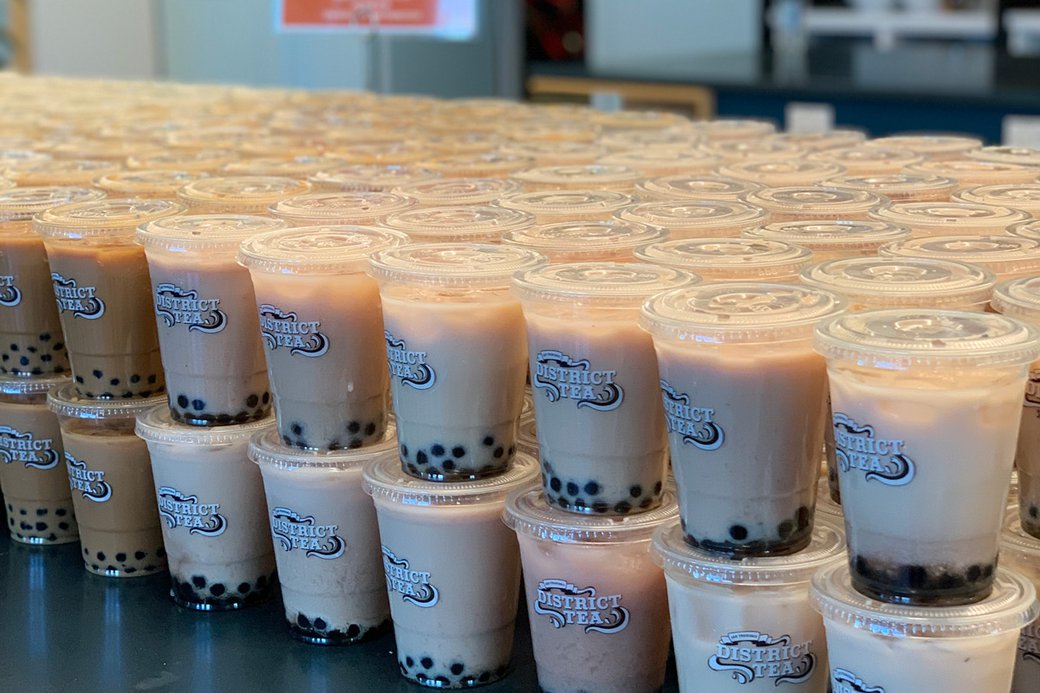 CCA's unique program transforms an already established career
Mickie Lau (MBA Design Strategy 2021) has many reasons to celebrate. In addition to her work as a student in the MBA in Design Strategy at California College of the Arts, she's running her own bubble tea business, District Tea, and a photo booth rental service, PhotoGoof. She's also completed two projects for Google, leading research efforts for Jacquard by Google's canvas backpack and supporting the mobile app Soli for two years.
Students who have Lau's passion for entrepreneurship are attracted to CCA's MBA in Design Strategy program—one of the most unique MBA programs in the world—because it unites design, systems thinking, sustainability, management, entrepreneurship, and generative leadership into a holistic framework for sustained value creation. But what is a Design MBA degree and how does it help our students prepare for the future? We asked Lau how her experience at CCA has influenced her leadership trajectory and what she hopes to accomplish with District Tea while earning her DMBA.
Conversation with CCA graduate student Mickie Lau
Q. What inspired you to start District Tea and what's the main focus of your work as an entrepreneur?
A. My dad is an immigrant and he always wanted to open up a business. Since he didn't attend college, he was limited in his capability to manage and run District Tea. I saw this as a learning opportunity for myself, but also to help my dad achieve his dreams. It was definitely a huge team effort from my friends and family. It wasn't until the end of my time at Google that I realized I had to be 100% in on District Tea to lead it to success.
My main focus is to make sure District Tea runs smoothly, that my team feels valued and is motivated, and that we make our customers happy with our drinks and snacks. The common theme across District Tea is transparency: In addition to the drinks and snacks we offer and the people we serve them to, my team and I are making sure we are communicating frequently and we're on the same page. My goal is to create a positive work environment for my team to make sure they are all happy, and in return, they treat our customers extremely well. We have a high standard for both customer service and the quality of our products.
Q. Why did you decide to pursue the MBA in Design Strategy at CCA?
A. My mentor, Blake Hudelson (MArch Architecture 2014), introduced me to the MBA in Design Strategy at California College of the Arts. He's a professor and an alum from CCA. He and I worked closely together at Google since he was the UX designer and I was the researcher. At first we would talk about my goals of becoming a product designer and he would give me advice on what steps I should take. I also shared with him my passion for entrepreneurship, and he pushed me to apply for the program. I knew nothing about CCA or the MBA in Design Strategy, but it was the only school in San Francisco [that offers the program], it's where I'm from, and it combined two of my greatest passions: business and design. After doing some research, this program became my number one choice over my dream school because this program felt like a better fit for me.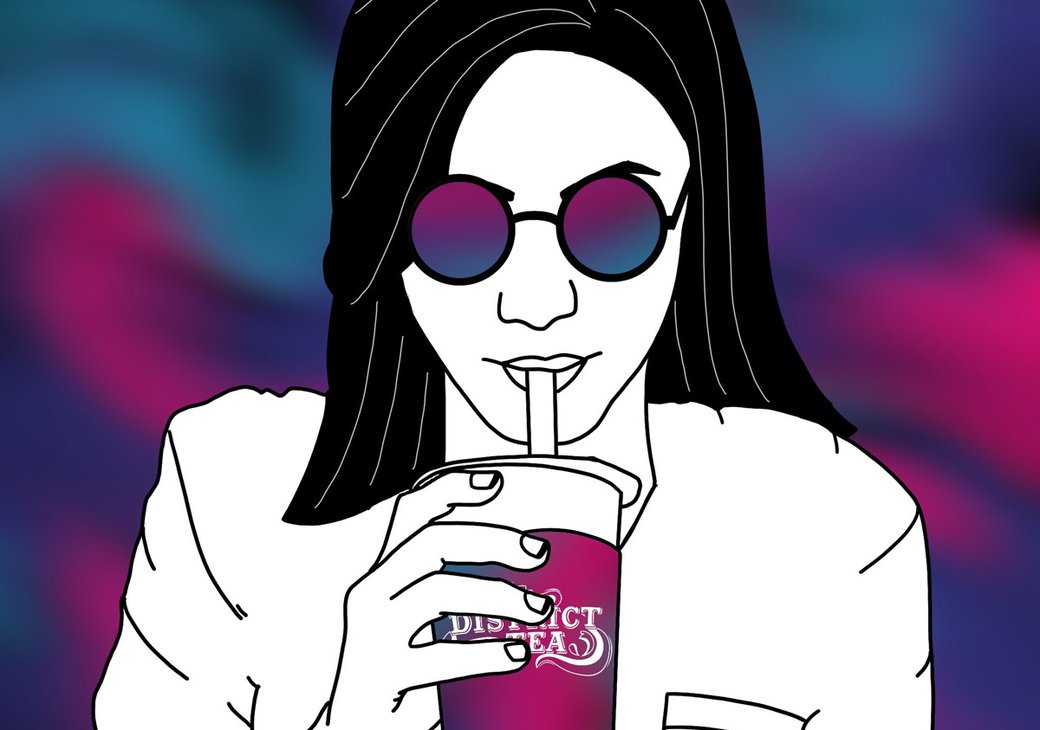 How have your studies in the MBA in Design Strategy at CCA impacted your work?
A. So far, I've learned how to not only be a manager, but a great leader to my team. I am always preaching about positivity and empowering each other because I find that everyone is more devoted to their work when they feel valued. From [the graduate Design Strategy course] Live Exchange, I'm learning how to be a better communicator and listener. I try to understand everyone's points of view and opinions because there is always room for learning.
I've also applied my experiences by establishing District Tea as a women-run business. Between my little sister, my partner, and myself, we've divided up our responsibilities to ensure that we all have ownership of our own work. There's a sense of trust that has to be established from the beginning because I've learned that I cannot do everything alone. Just trusting that we'll all get our work done and make sure it's done the right way is all I can ask for. I like to call us the dream team because we know how to grind, hustle, and make big moves! It's not often you see women running businesses, and it certainly does not define our ability to. It's just one more thing that makes us special.
"As I started to run my own businesses, I quickly learned that I want to have a bigger presence on a team. ... I feel that with my entrepreneurial efforts and with my MBA in Design Strategy from CCA, I can achieve that goal. I am so glad that this degree doesn't limit me to one or two fields. It's opening up many opportunities for me to pursue career paths in directions I couldn't have imagined before."
MBA in Design Strategy 2021