When you hear the term "animation," you might think of anime cartoons or a blockbuster movie like Frozen. It could call to mind the amazing special effects in Avatar or The Matrix or the realistic animation in games like Grand Theft Auto. But contemporary animation extends well beyond the realm of movies and gaming.
"Animation permeates our contemporary media landscape," says Christoph Steger, chair of the undergraduate animation program at California College of the Arts (CCA). "We're constantly expanding our understanding of what animation is as an art form and what it can be. There's an enormous world for animators beyond Disney and Pixar."
Of course, fully animated feature films continue to find enthusiastic audiences in theaters and on streaming platforms—in fact, they are among the highest grossing movies of all time. Animation is also central to the special effects of almost every movie and more directors are exploring the possibilities of combining live action with animation. Cartoons are still a mainstay of children's television, and new animated TV shows for adults premiere every year. In games, all of the motion you see has been created by a game animator, while the virtual reality world uses animation to create immersive experiences. Advertisers employ animation for its memorable, visual punch and journalism relies on animation to visually communicate complex ideas. Animation jobs are plentiful in these fields
But since its inception, animation has also existed as an independent art form, beyond entertainment or commercial applications. With the accessibility and affordability of digital tools, a new generation of animators is working with the craft of animation in personal, innovative, and creative ways. From modernist abstraction to nonlinear narrative experiments, independent animation is thriving as as an art form at film festivals and in art spaces. These works are often radical, breaking new ground in how animation is used and what it represents.
"There's so much enthusiasm about new applications for contemporary animation. That's why animation is the most popular undergraduate major at CCA," say Steger. "There has never been a better time to become an animator."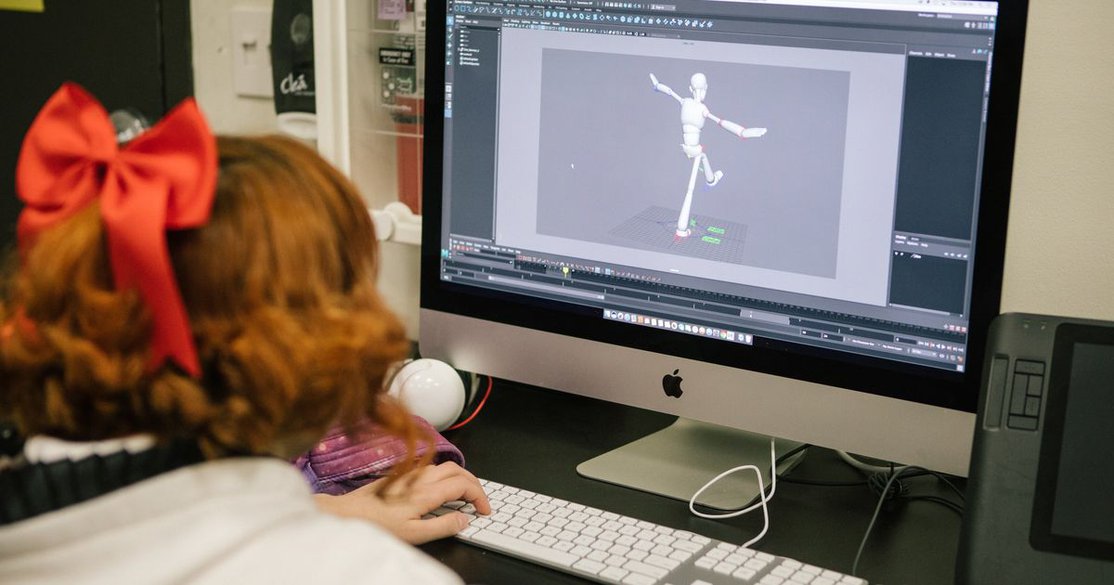 Careers in animation are booming
The Bureau of Labor Statistics anticipates a bright future for careers in animation. It projects that employment for special effects artists and animators is projected to grow 16% by 2030—much faster than average—with nearly 8,000 animation jobs opening annually.
With a bachelor's degree in animation in hand, young animators can opt to enter the entertainment industry; pursue a career as an independent filmmaker; apply their skills in the fields of marketing, journalism, or education; develop an independent gallery-based artistic practice; or forge an entirely new path.
Not surprisingly, California has the highest employment level in animation of any U.S. state, with animation jobs concentrated in the Bay Area and around Los Angeles. "San Francisco is a great place for learning animation," says Andrew Lyndon, an associate professor at CCA and one of the founders of its animation program. "Our students benefit from our proximity to major studios like Lucasfilm, Dolby Lab, Pixar, and Industrial Light & Magic. And the Bay Area is also home to numerous smaller animation studios, game producers, and tech companies that employ animators."
But what skills do you need to become an animator?
"In order to land their dream job, aspiring animators need to learn how to express their own creative vision, how to tell stories that make a real impact, how to craft characters with authentic emotion, and how to develop their own visual styles," says Lyndon.
In other words, they must be equipped to be a director, storyteller, actor, and artist rolled into one.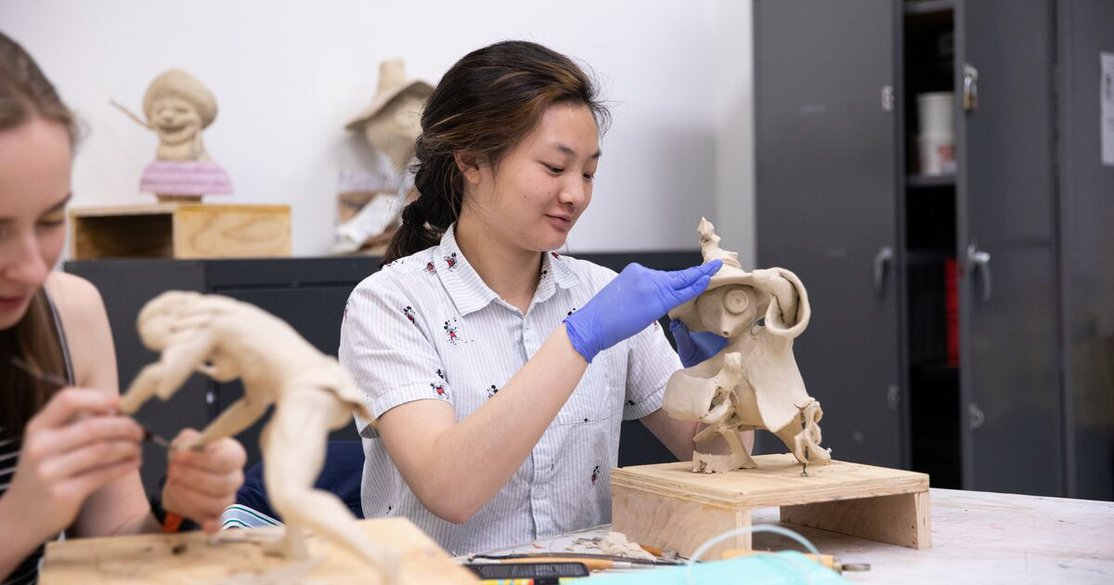 Animators are directors, expressing a creative vision
Think of leading directors of animated movies like Hayao Miyazaki (My Neighbor Totoro, Spirited Away) or John Lasseter (Toy Story, Cars) or Tim Burton (Frankenweenie, The Nightmare Before Christmas) or Wes Anderson (Fantastic Mr. Fox, Isle of Dogs). Directors like these put their own creative stamp on a project and develop a recognizable body of work. Like a director of live-action movies, a director in the world of animation drives the creative vision of a project.
It usually takes about 10 years to rise up through the ranks in the animation industry to become a director of animated feature films. Independent animators and those working on smaller projects, from animated shorts to music videos, can be directors from day one. In fact, it is these indie animators who have traditionally pioneered new creative approaches to the medium.
Today's independent animators have access to cutting-edge tools that enable them to create their own films from start to finish and retain artistic control. They are no longer tied to large studios, where they need to specialize in one small aspect of production.
"Changes in technology have opened up possibilities for individuals or small collectives to be their own content creators. More and more, animation is becoming an artistic medium for individual self-expression," says Steger. That's why a narrow, technical education is no longer adequate preparation for a career in animation. Steger recommends that aspiring animators seek out programs that provide a broad education rooted in critical thinking.
"A robust humanities curriculum allows you to develop your creative vision and prepare you for a lifetime of learning and creating," says Meg Bisineer, associate chair of CCA's BFA in animation. At CCA, she explains, animation students take poetry workshops, debate the merits of AI, read speculative fiction by Black authors, investigate the intersection of colonialism and gender, retrace the Silk Road in medieval Spain, develop a broad understanding of ecology, explore their own identities through writing, and more.
"Courses like these, in history, literature, ethnic studies, and philosophy, give you an understanding of the world, and of yourself, and of your place in the world," says Bisineer. They are an essential foundation for becoming an animation director.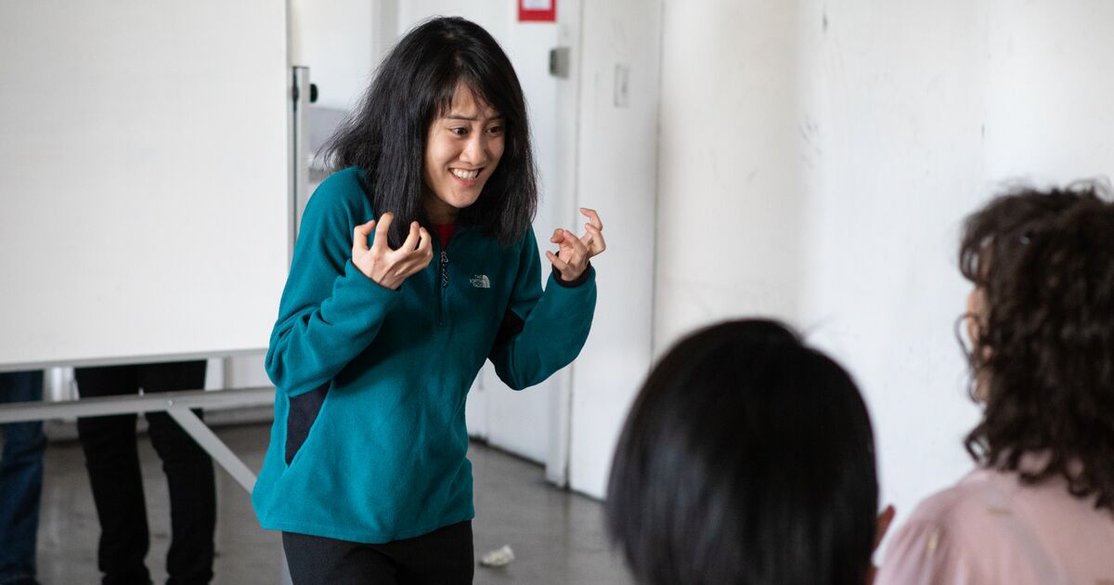 Animators are storytellers, telling stories that make a real impact
Whether fiction or nonfiction, feature-length or short, 3D animation or stop-motion animation, in the realm of journalism or game animation, animators tell stories. Because animation is universally beloved, animators have a unique opportunity to make a difference in the real world through the narratives they choose to put on screen.
Part of learning animation is finding your own point of view and your own unique story. Gen Z—the most racially and ethnically diverse generation in U.S. history and the most politically aware cohort since the 1960s—is poised to transform the types of characters and stories represented in animation.
"Classes in storytelling and writing encourage our animation students at CCA to find their voices as storytellers," says Steger. An animation course in visual storytelling, taken in the second year, focuses on the development of story structure, verbal storytelling skills, and how to create and maintain dramatic tension. Students learn how to convey these narratives visually through storyboarding, exploring how a story gets told through composition, camera position, and shot sequencing.
"As a teacher of aspiring animators, my goal is to help individual students find their own voice and to nurture that voice," says Bisineer.
CCA alum Lily Williams is one young animator using her voice to address an issue she cares about. FINconceivable, Williams's animated short about the importance of sharks in ocean ecosystems, won numerous awards, played at festivals around the world, and has even been instrumental in passing environmental legislation.
Other animators are shaking up the historically white, male industry by centering the stories of women and people of color. The groundwork for this transformation was laid in 2007, when Marjane Satrapi's Persepolis, based on her own autobiographical graphic novel about coming of age during the Iranian Revolution, made a splash at the Cannes Film Festival.
Even major studios are beginning to realize the potential of diversifying the kinds of stories they tell in feature-length animated films—Pixar's 2017 film Coco and the 2021 Academy Award–winning Disney hit Encanto both focus on Latinx characters and stories, for example—and they are looking for young animators with strong points of view to bring these stories to life.
CCA student animators are prepared for this new media landscape. "Our students are eager to get their own voices on screen. We encourage them to use animation techniques to tell stories from their individual experiences."
Recent projects out of CCA show how young animators can expand the narrative possibilities of animation. Alexia Khononian's 2D animated short And Then She Kissed Me is a sweet tale of first love between two young women of color. In the mixed-media animation Isla Mia, Lucia Elena Ventura explores the struggle of one young woman to navigate our culture's obsession with labeling people by ethnicity.
These changes in what we see onscreen will only accelerate as Gen Z animators take the helm to tell their stories. "I can't wait to see how this new generation will transform the field of animation and expand the kinds of stories that get told," says Bisineer.
Animators are actors, creating characters with authentic emotion
Bugs Bunny, Woody, Baloo, Velma, Shrek, Yoshi, Gromit, Totoro, Scar, Dory, Elsa: memorable characters are at the heart of animated movies, TV shows, and games. While live action directors hire actors to bring stories to life, animators need to think like actors to create unforgettable and believable characters that drive a storyline.
"Contemporary animators have to understand performance," says Lyndon. "They need to know how to use their own bodies in order to animate one."
As an unembodied actor, an animator expresses the inner lives of characters through rendering and motion. Like actors, animators need to know how to use body language—poses, gestures, facial expressions, eye movement—to communicate emotions, even if the body is that of a mouse like Mickey or a monster like Sulley, or even an inanimate object like the flying carpet in Aladdin or Pixar's anthropomorphic desk lamp.
"Learning the tools of an actor is perhaps the most important thing an animator can do. That's why all of the students in CCA's animation program take acting classes, taught by some of the same stage actors who also teach at nearby Pixar," says Lyndon.
Animated characters also have to be believably in their worlds, anchored in a three-dimensional space. "Animators have to understand the materiality and weight of their characters—the physics of it all," says Bisineer. "More importantly, they need a deeper understanding of the inner lives of their characters. This is what gives meaning to their actions and motions. Staying authentic in what you want to say and how you say it is important."
Technologies of performance or motion capture are giving animators new tools to make their characters even more authentic. Gollum in Lord of the Rings and the Na'vi in Avatar demonstrate the possibilities of this technology. Game animators are also using these animation techniques to create more believable animated characters; many credit the success of games like Mortal Kombat to the lifelike appearance and movement of its characters.
"Mastering character animation is essential to landing an animation job and authentic performance is what movie and game directors are looking for when hiring animators," says Lyndon.
Animators are artists, developing their own visual styles
Unlike actors, animators don't use their own bodies: they create characters, and worlds, through art. A solid foundation in the practice of art can give aspiring animators the skills they need and put them on the path to developing their own personal aesthetic.
"At CCA, we have all the latest state-of-the-art digital animation tools—software like Maya and Mudbox, Wacom Cintiq displays for digital drawing, 3D animation labs—but fine art is still at the core of an animator's skillset," says Steger, the CCA animation program chair.
"Regardless of evolving technologies, the fundamentals of drawing remain the basis for an animation practice. Putting pencil to paper is the best way for young animators to develop their own visual style, which is essential for anyone seeking a career in animation."
When learning animation at an art school like CCA, students delve deeply into drawing, painting, and sculpture alongside fine arts students. They also study drawing techniques specifically for animation, including life drawing and silhouettes, with a focus on expressing action and character. They learn to produce drawings to support visual storytelling, whether for a storyboard or animation.
"It doesn't matter if you are hand-painting cels for a 2D animated film or digitally rendering 3D characters for a virtual reality experience or drawing frames for an experimental animation, you need 24 different pictures to create one second of film," says Steger. "Only by learning the craft of animation, and the skill of patience, can you successfully harness available tools to tell the stories you want to tell."
Are you interested in becoming a director, storyteller, actor, and artist rolled into one?
Published on April 28, 2022